The Convergence…"The Days Of Noah And Lot Are Here!!"

282K subscribers
Please Help Support This Ministry:

https://www.paypal.me/watchman1963

Cash App : $watchman1963 Please subscribe to my backup channel:

https://www.youtube.com/channel/UC4nc…

Current Events Linked To Biblical Prophecies. Everything is unfolding just as the bible foretold. Wars, Volcanic Eruptions, Earthquakes, Extreme Weather, Christian Persecution, Violence and more!
—————————————————-
China Warns US It Will Declares War If US Deploy Missiles To Asia In The South China Sea! June 2020
—————————————————-
ASEAN (June 29, 2020): Vietnam, Philippines, Indonesia, Malaysia Slam China In The South China Sea!
—————————————————-
Prophecy Update End Times News Headlines – 6/28/20

176K subscribers
Prophecy Update End Times News Headlines – 6/28/20 God's End Time Alarm Clock is Going Off It's Later Than You Think… Time is Short! A fast-paced highlight and review of the major news stories and headlines that relate to Bible Prophecy and the End Times…
—————————————————-
Never Be Shaken, 2 Thessalonians 2:13-17 – June 28th, 2020
•

Streamed live 21 hours ago

184K subscribers
In a teaching out of 2 Thessalonians

2:13

-17, titled, "Never Be Shaken" Pastor J.D. provides four reasons as to how it is that we can keep our sanity in a world of insanity.  Connect with Pastor J.D. Farag on Social Media to stay updated on his latest Bible Prophecy teachings and End Times-related news.
—————————————————-
Watchman Report: Those Who Are Forsaken

176K subscribers
Watchman Report: Those Who Are Forsaken Christian, we must remember that Jesus commanded us to beware of false teachers and false prophets. Jesus wants you in heaven with Him forever, Satan wants you in hell forever. Beware of those who are deceptive, you will know them by their fruit.
—————————————————-
LATEST NEWS CLIPS – ARTICLES (TUESDAY 30th JUNE 2020)
WE PREACH THE BLESSED HOPE FOR THE FUTURE IN JESUS CHRIST OUR SAVIOUR
1Cor. 12:3 Wherefore I give you to understand, that no man speaking by the Spirit of God calleth Jesus accursed: AND THAT NO MAN CAN SAY THAT JESUS IS THE LORD, BUT BY THE HOLY GHOST.
"Behold, I come like a thief! Blessed is he who stays awake and keeps his clothes with him, so that he may not go naked and be shamefully exposed."
"And you know what is restraining him now so that he may be revealed in his time. For the mystery of lawlessness is already at work. Only he who now restrains it will do so until he is out of the way."
REV. 14:12
Here Jesus was alluding to the fact that the Doctrine of Eternal Security WILL EXPIRE WITH THE RAPTURE
Luke 12:37 Blessed are those servants, whom the lord when he cometh shall find watching: verily I say unto you, that he shall gird himself, and make them to sit down to meat, and will come forth and serve them
SO WON'T YOU ACCEPT JESUS NOW AND BE REMOVED FROM THAT EVENT  (OF TRIBULATION) AND LIVE FOREVER WITH JESUS IN THE FAMILY OF GOD?
2 "(For he saith, I have heard thee in a time accepted, and in the day of salvation have I succoured thee: behold, now is the accepted time; behold, now is the day of salvation.)" (2nd Corinthians 2:6)
——————————————-
DAILY CHRISTIAN BIBLICAL QUESTIONS AND ANSWERS:
——————————————-
Not Really A Watchman?
https://gracethrufaith.com/ask-a-bible-teacher/not-really-a-watchman/
QUESTION:    I was born again five years ago and I've told my friends and family about Jesus, the coming rapture and all that. I've also given out tons of tracts to strangers. I've written articles online and posted them in high-traffic areas. I've prayed for people I know who are unbelievers, to come to Christ. But as far as I can tell, nobody has! Am I doing something wrong? Maybe I'm not really a watchman after all?
ANSWER:    It's popular these days for Christians to call themselves watchmen, but it's actually an incorrect application of the title. A watchman is a person appointed by God to warn a specific people about the judgment coming upon them as consequence of their sins. It is only mentioned twice in the Old Testament and both times it concerned Israel. It's never mentioned in the New Testament in relation to the Church.
What you are doing is evangelizing. If God has put it into your heart to do these things, He only asks you to be obedient. You are not responsible for the results. Many times it takes a whole chain of events to persuade an unbeliever to accept the Lord. What you're doing could just be one link in the chain. But God has promised that His word will never return to Him empty (Isaiah 55:11). That means nothing we do at His prompting is ineffective. So don't be discouraged. You won't know the full effect of what you're doing until you stand before the Lord to receive your crown (1 Cor.4:5).
Watchman Or Peacemaker?
https://gracethrufaith.com/ask-a-bible-teacher/watchman-peacemaker/
QUESTION:    How can we be a watchman on the wall with the daily assault on Israel, shooting innocents out of the sky, flooding the borders with armed assassins, and the overall evil corruption in our own government, and still maintain our peace? I am ticked off all the time. This is truly a conundrum. No wonder so many Christians are apathetic and paralyzed into stupor. They are overloaded and it's just going to get worse.
ANSWER:    I think part of the problem stems from the fact that nowhere in the New Testament are believers called to be watchmen on the wall. In fact the word watchman doesn't even appear in the New Testament. And in the Old Testament, although the word appears 18 times, only once does it describe someone appointed by God. That was Ezekiel.
Here are several reasons for this. First, the Lord promised that the gates of Hell could not overcome the Church (Matt. 16:18), and one duty of a watchman was to alert people to the approach of an enemy. Second, while Jesus said we will have trials in this world, we are to take heart because He has overcome the world (John 16:33). Third, Paul said God has marked us with His seal of ownership and it is He who makes us stand (2 Cor. 1:21-22), and fourth, we are not citizens of this world. Our citizenship is in Heaven (Phil. 3:20). We're only here until the Lord takes us to our real home, which He has promised to do before the end times judgments came (1 Thes. 1:10).
In the meantime no enemy force can attack us and carry us off, because the Lord promised not to lose any of those who are His (John 6:39-40). And finally, we have His word that tells us in advance exactly what we can expect to happen.
On the other hand, being peacemakers is something we are called to, both personally and as a Church. I think we do that primarily through prayer, as in praying for the peace of Jerusalem (Psalm 122:6), and through our personal life. God told us to leave the vengeance to Him (Hebr. 10:30) and Paul said if it's possible, as far as it depends on us, we should live at peace with everyone (Romans 12:18). In my opinion, people who think it's the Church's job to bring peace on Earth are mistaken. That's the Lord's job.
———————————————————
NEWS CLIPS/ARTICLES OBTAINED FROM MANY SOURCES – INCLUDING

Tracking bible prophecy.org
Rapture Ready News
Prophecyupdate.Com
Main News Channels
End Times Headlines
Prophecyupdateblogspot.com
Stevequayle.com
Gracethrufaith.com
Nowtheendbegins.com
Other Christian Sites
(CLICK ON) LATEST DAILY NEWS CLIPS:
ISRAEL NEWS:
I AM GOING TO MAKE JERUSALEM A CUP THAT SENDS ALL THE SURROUNDING PEOPLES REELING … Zech. 12:2
God is in control, and He told the nations the consequences of dividing the Promised Land and declaring peace and safety on their own terms (Joel 3:1-2; I Thess. 5:3)
WORLD TERRORISM – WARS
GENERAL WORLD NEWS:
WORLD FINANCE:
1Tim. 6:10 For the love of money is the root of all evil: which while some coveted after, they have erred from the faith, and pierced themselves through with many sorrows
MASSIVE EARTH CHANGES/EARTHQUAKES/VOLCANOES ETC:
2Chr. 7:13 If I shut up heaven that there be no rain, or if I command the locusts to devour the land, or if I send pestilence among my people;
2Chr. 7:14 If my people, which are called by my name, shall humble themselves, and pray, and seek my face, and turn from their wicked ways; then will I hear from heaven, and will forgive their sin, and will heal their land
CHRISTIAN AND RELIGIOUS WORLD NEWS:
Matt. 24:9 Then shall they deliver you up to be afflicted, and shall kill you: and ye shall be hated of all nations for my name's sake.
Matt. 24:10 And then shall many be offended, and shall betray one another, and shall hate one another
EXTRA WORLD – ALTERNATIVE NEWS:
Please keep in mind that this collection of News Articles is mainly concerning America, but also take note that what happens in America will also "Dramatically" affect Australia and the rest of the World "Massively".
————————————————-
WORLD – PROPHETIC NEWS ARTICLES PRESENTATION  (TUESDAY 30th JUNE 2020)
MIDDLE EAST AND WORLD WAR LOOMING THE BUILD UP TO PSALM 83  – ISAIAH 17 AND GOG OF MAGOG WARS EZEKIEL 37-38:
THE WHOLE WORLD IS UNSTABLE FINANCIALLY, POLITICALLY, PHYSICALLY, MORALLY, GODLY: – AND BECOMING MORE SO DAILY. (WE ARE IN THE BEGINNING OF SORROWS (MATT 24:8)
THE BIBLE STATES THAT IT WILL ONLY GET WORSE BEFORE THE START OF THE TRIBULATION OF MANKIND – (REVELATION 6)
But before that we have to go through the Birth Pangs, leading up to the Tribulation of Mankind; and I feel that the beginning of Matthew 24

e

xplains that time very well. We are currently in the Birth Pangs:
Matt. 24:6 And ye shall hear of WARS AND RUMOURS OF WARS: see that ye be not troubled: for all these things must come to pass, but the end is not yet.
Matt. 24:7 FOR NATION SHALL RISE AGAINST NATION, AND KINGDOM AGAINST KINGDOM: and there shall be famines, and pestilences, and earthquakes, in divers places.
————————————————-
GENERAL PROPHETIC NEWS SECTION:
————————————————-
https://prophecyupdate.blogspot.com/ – Tyler Durden
A rare moment where Saudi and Iranian vessels were in a direct standoff in what described as Saudi territorial waters has been revealed Saturday by Saudi state news agency SPA.
Saudi Arabia says its coast guard forced no less than three Iranian vessels out of its territorial waters after firing warning shots. 
While it's unclear whether the Iranian boats had military personnel or perhaps civilian fishermen, the Saudi maritime border patrol issued repeated warnings, and then fired shots signaling it was ready to engage, SPA described.  
As the Iranian vessels pushed forward, the warning shots were then fired according to a Saudi border guards spokesman. 
Typically hostile incidents don't occur directly between Saudi and Iranian forces, but instead there's been heightening clashes involving proxy forces, whether in Yemen, Iraq, or Syria – where proxy wars involving Sunni and Shia rival forces vying for control have raged for years. 
Lately the US itself has warned Iranian fast boats to stay clear of American vessels or risk being fired upon, given over past months a number of "harassment" incidents by IRGC vessels circling larger US warships have been recorded.
————————————————-
https://prophecyupdate.blogspot.com/ – By News Desk 
The former Israeli Defense Minister, Avigdor Lieberman, said that Iran and Lebanese Hezbollah are pushing Israel to the brink.
In an interview with Maariv on Friday, the former Israeli Defense Minister had expressed his concern about Iran possessing enriched uranium, which he said is eight times the permitted amount according to the nuclear agreement, and that a month ago Iran successfully launched a spy satellite into orbit.
Lieberman reported that Hezbollah is now building a precision missile factory in honor of the late Iranian Quds Force commander, General Qassem Soleimani, which is pushing Israel to the brink, claiming that Israeli Prime Minister Benjamin Netanyahu has no plans to confront them.
Lieberman said Iran is continuing its ongoing policies in its regular military programs and continues to fund Hezbollah, Hamas, and the Islamic Jihad, although Iran faces enormous economic difficulties of its own.
However, despite Lieberman's claims, Israel has in fact intensified their attacks against the Iranian forces and allies inside Syria this year, with multiple attacks taking place each month.
Last week, the Israeli Defense Forces (IDF) were believed to have bombed not only eastern Hama (Salamiyah District), but also, a number of sites between the Al-Sweida and Deir Ezzor governorates.
———————————————–
MIDDLE EAST WARS FAR FROM OVER:
https://prophecyupdate.blogspot.com/ – Tony Cartalucci for Journal NEO
Despite what appears to be a terminal decline of US influence over the Middle East, Washington has no intentions of gracefully abandoning its aspirations of regional hegemony.
Air strikes carried out against Syria by Washington's Israeli proxies, a mysterious explosion near Tehran, and the current Iraqi Prime Minister's decision to round up leaders of Iranian-backed militias who helped defeat the self-proclaimed "Islamic State" (ISIS) unfolded in quick succession in an apparent coordinated campaign aimed at Iran and its allies.
Suspected Israeli airstrikes hit Syrian military and Iran-backed militia sites Tuesday night and early Wednesday morning. There are differing reports on the casualties.
This morning's aerial assault targeted Syrian military sites outside the central city of Hama.
Days later, under orders by Iraq's new prime minister – Mustafa Al-Kadhimi – Iraqi security forces raided the headquarters of an Iranian-backed militia detaining several leaders.
Reuters in its article, "Iraqi forces raid Iran-backed militia base, detain commanders: government sources," would claim:
Iraqi security forces raided a headquarters belonging to a powerful Iran-backed militia in southern Baghdad late on Thursday, seized rockets and detained three commanders of the group, two Iraqi government officials said.
The officials said the militia group targeted was the Iran-backed Kataib Hezbollah, which U.S. officials have accused of firing rockets at bases hosting U.S. troops and other facilities in Iraq.
Iraq has been under significant pressure from the US to roll back growing ties with Iran and still hosts thousands of US troops illegally occupying its territory as well as a myriad of militant groups the US and its regional allies back either openly or covertly including Al Qaeda and ISIS itself.
More recently, a massive explosion took place just southeast of Iran's capital, Tehran. While Iranian officials claim it was an accident at a civilian gas storage facility, pro-war elements across the West have insisted it was the result of an attack on a military complex located in the region.
The timing of the explosion, following two highly provocative moves made against Iran and its allies in the region suggest the US is attempting to escalate tensions with Iran to save its fading influence in the Middle East.
———————————————–
https://prophecyupdate.blogspot.com/ – Tyler Durden
Almost a year ago Russia admitted to releasing significant amounts of radiation into the air that triggered warning alerts in the region of the far north Arctic Circle port cities of Arkhangelsk and Severodvinsk, after a failed weapons test involving a "small-scale nuclear reactor" that killed Russian scientists – which was believed connected to Russia's hypersonics program. 
We can't help but recall that incident now with new reports of radiation sensors based in Scandinavia again picking up abnormal radioactivity levels in the air. Perhaps there's some further failed weapons tests happening somewhere in the region?: 
"Radiation sensors in Stockholm have detected higher-than-usual but still harmless levels of isotopes produced by nuclear fission, probably from somewhere on or near the Baltic Sea, a body running a worldwide network of the sensors said on Friday," Reuters reports.
The Comprehensive Nuclear-Test-Ban Treaty Organization (CTBTO) confirmed the higher than normal activity.
Its ultra-sensitive networked sensors set up across Europe and the world are capable of picking up nuclear weapons testing when it occurs anywhere around the globe.
As Reuters reports further, the Stockholm monitoring station "detected 3 isotopes; Cs-134, Cs-137 & Ru-103 associated with Nuclear fission at higher than usual levels," according to CTBTO chief Lassina Zerbo, who made the announcement on Friday. 
The additional particles were picked up by the sensors last Monday and Tuesday, and confirmed by the nuclear monitoring organization. Zerbo pointed out, however, that it wasn't at levels harmful for human health.
————————————————-
https://prophecyupdate.blogspot.com/ – Geri Ungurean
The economic, social and political chaos caused by the COVID-19outbreak and Black Lives Matter protests have for months captured the attention of virtually every American — and for good reason. These are incredibly important issues worthy of significant and thoughtful debate.
But while most Americans have been preoccupied with protests and pandemics, a potentially bigger story has managed to slip beneath the radar: a growing movement among the world's most powerful leaders to call for a "reset" of the entire global economy.
At a meeting hosted by the highly influential World Economic Forum earlier in June, powerful officials from nonprofits, government, business, academia, labor unions and activist groups announced their plan for a "Great Reset" of global capitalism. 
It's a proposal they acknowledged has only been made possible because of the "opportunity" provided by the economic destruction caused by the novel coronavirus.
Supporters and attendees of the meeting included Prince Charles; António Guterres, the secretary-general of the United Nations; Ajay Banga, CEO of MasterCard; Bernard Looney, CEO of BP; and Gina Gopinath, the chief economist at the International Monetary Fund, among many others.
"The purpose of the Great Reset isn't merely to enact policies that would lead to additional wealth redistribution, but rather to completely overhaul the world's existing structures and institutions"
In an article published on the World Economic Forum's website, Klaus Schwab, the founder and executive chairman of WEF, wrote of the Great Reset, "Every country, from the United States to China, must participate, and every industry, from oil and gas to tech, must be transformed. In short, we need a 'Great Reset' of capitalism."
The WEF meeting featured a powerful line-up of global leaders, all of whom seemingly agreed the Great Reset is necessary to "rebalance economies," promote "fairness," and create greater "equity" within societies and among nations.
The purpose of the Great Reset isn't merely to enact policies that would lead to additional wealth redistribution, but rather to completely overhaul the world's existing structures and institutions. Among other things, Schwab has said of the Great Reset, "the world must act jointly and swiftly to revamp all aspects of our societies and economies, from education to social contracts and working conditions."
How, exactly, are these leaders planning on convincing Americans and citizens of every other industrialized nation to abandon modern capitalism? By scaring people into believing that these changes are essential for stopping the next great "crisis" the world will face when the COVID-19 pandemic finally subsides: climate change.
At the World Economic Forum's June meeting, one speaker after another cited climate change and environmental sustainability as the key justifications for radical economic changes that would include massive new regulations and restrictions on economic activity, wealth taxes and expansive government programs comparable to the Green New Deal.
We're still in the earliest phase of the Great Reset. The full plan won't be rolled out until January 2021, when the World Economic Forum will host its annual meeting in Davos. But the framework of the plan is clear: By combining many of the money-printing strategies endorsed by Modern Monetary Theory economists with global Green New Deal-like policies and corporate cronyism, the elites at the World Economic Forum can effectively control economic activity on a scale that has never been achieved. 
When I keep my eyes on the Lord, and read His Word, I am comforted to know that God knew all of this which is presently happening to America – He foreknew ALL of history before the foundations of the world were established. 
We who love the Lord, must trust that all things that He is allowing to happen are for His glory; and to further fulfill Bible prophecy to the letter.
Perhaps some are being saved after searching the Scriptures, and seeing how Bible prophecy lines up with the events happening in our world!
————————————————-
THE FEDERAL RESERVE IS LOOKING INTO DEVELOPING A DIGITAL CURRENCY IN THE US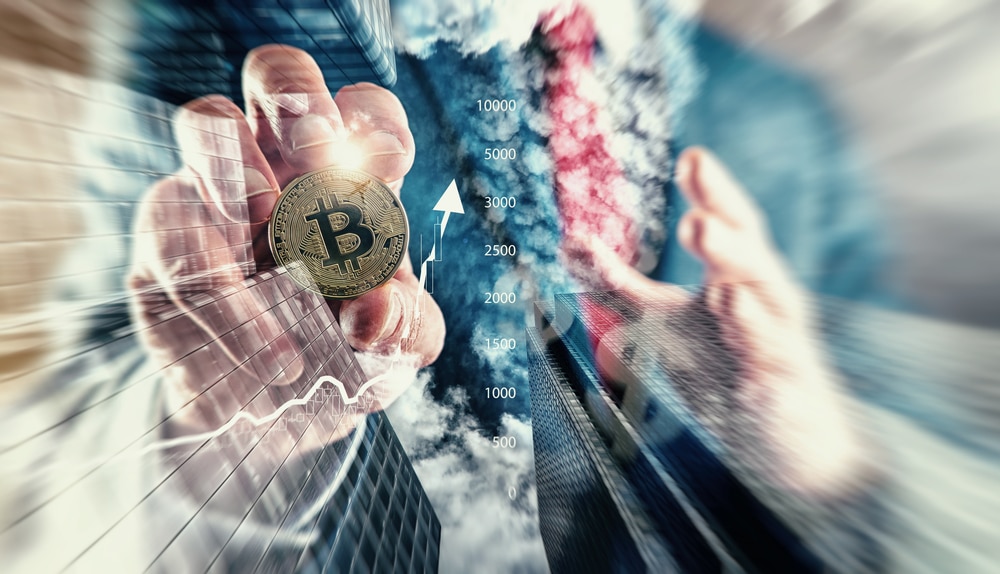 (ETH) – A recent report from CNBC, indicated that the coronavirus outbreak has prompted many second thoughts about reaching for cash. As the number of COVID-19 cases rises in the U.S., some are reportedly GOING CASHLESS to avoid potential hygiene issues around handling banknotes. One statement was made that regardless of whether there's a proven risk, the "psychological factor" of people thinking of cash as "unclean" could change how they choose to pay, according to Bain & Co. partner, Thomas Olsen.
Now with interesting timing, US central bankers have reportedly explored the possibility of DEVELOPING A DIGITAL CURRENCY that would be directly available to businesses and households soon. Federal Reserve Chairman Jerome Powell allegedly confirmed to lawmakers this week according to a report from Markets Insider.
 "While we are not currently developing a central bank digital currency, we have assessed and we continue to carefully analyze the costs and benefits of pursuing such an initiative in the U.S.," Powell wrote in a letter to lawmakers dated Tuesday.
There report indicated that a digital currency backed by the central bank in the largest economy would be unprecedented and raise a host of legal and operational questions. Powell said it would be closely considered by policymakers but added that the US could be in some ways better positioned than other countries that have looked into such a proposal.

READ MORE

:
——————————————–
https://prophecyupdate.blogspot.com/ –  by Dr. Joseph Mercola
Barbara Loe Fisher is the co-founder and president of the National Vaccine Information Center (NVIC), which is the oldest and largest consumer-led nonprofit organization in the U.S. providing accurate and objective information to prevent vaccine injuries and deaths through public education and help people make informed health choices.
As noted by Fisher, the rapid movement by governments and the pharmaceutical industry toward mandatory vaccinations against COVID-19 and the proposed tracking and tracing of all individualsunder the guise of public health is a culmination of everything we have been talking about for decades. 
"Back in 1993, I started to predict that the day would come when Americans would not be able to participate in society without showing proof they've been vaccinated with whatever the government says they have to be vaccinated with," Fisher says.

 Alan Dershowitz, who has represented the notorious sex trafficker Jeffrey Epstein and other prominent individuals, is now using a 1905 Supreme Court ruling to justify government officials literally detaining Americans and forcibly vaccinating them if they do not agree to get vaccinated voluntarily. Fisher explains:
"Dershowitz … was quite reckless in the language he used. He basically said that the Supreme Court in 1905 (Jacobson v. Massachusetts), [gives] the right of state governments to come in and forcibly inject you with a vaccine. That's not really what Jacobson v. Massachusetts said … 
In that case, it was smallpox, because that was the only vaccine they had in 1905, but you have to read the Supreme Court decision very carefully to understand everything that the justices said. 
They basically concluded — and I think wrongly so, because utilitarianism … is based on a mathematical equation that some can be inconvenienced or sacrificed for the greater good of a majority of people — that people [who] opposed smallpox vaccination could be required to be vaccinated during epidemics.
 Even religious objections could be overridden. But there's also language in that decision that says that the court is not to be interpreted as meaning that if an individual was at risk for being harmed by the vaccination, they were not meant to [have concluded] that "cruel and inhuman to the last degree" would be the standard that would be used. 
I think Dershowitz overstated the opinion, although it is a utilitarian opinion. It gives authority to the states to mandate vaccines because anything that is not defined in the Constitution as a federal activity is reserved for the states. 
Public health laws, by and large in this country, are written by the states, and the federal authority is requiring vaccination for people crossing territorial borders of the United States [and the federal government] could mandate vaccines for interstate travel, crossing state borders. But most public health laws that legislatures make are for the residents of the states, which is why we have a patchwork of [vaccine] laws in this country …
I'm very worried that some attorney is going to try to challenge the Jacobson [ruling] in the 21st century. I think that, probably, in any court right now, you're going to get that ruling upheld and you're going to get it strengthened. I would advise against [challenging] that one in the Supreme Court."
If the worst-case scenario occurs and your state decides to mandate the COVID-19 vaccine, or any other vaccine, the practical question will be how they're going to enforce it. They'll most probably rely on local police and/or the county sheriff.
It is important to remember that, although the U.S. Supreme Court decision in Jacobson v. Massachusetts affirmed the constitutional authority of elected representatives in state legislatures to pass public health laws requiring vaccination, state legislators also have the constitutional authority to choose NOT to mandate vaccines and/or to include flexible medical, religious and conscientious belief exemptions in state public health laws.
This is why, in 2010, the National Vaccine Information Center created the NVIC Advocacy Portal, an online communications tool that monitors vaccine-related state legislation and alerts residents when proposed bills are moving in their state. They also provide fact-based talking points you can share when contacting your legislators.
H.R. 6666 Violates Several Constitutional Amendments
For example, H.R.6666, the COVID-19 Testing, Reaching and Contacting Everyone (TRACE) Act, introduced in the House of Representatives May 1, 2020, has 64 co-sponsors1 (all Democrats; one Republican has withdrawn his name) and that bill would give $100 billion to the U.S. Centers for Disease Control and Prevention to hire people to go door-to-door to test the population for COVID-19 for fiscal year 2020, with more funds to follow, as needed, in subsequent fiscal years.
If you test positive, they'll trace all your contacts and demand that you quarantine in your home or in a mobile unit. Children could be taken into child services if parents are quarantined.
"This is a violation of a number of amendments in the Constitution that protect our right to life and liberty, that protect our right to be free in our homes, and not be taken out of our homes and put somewhere the government wants to put us," Fisher says. 
"If we do not start to become aware of these laws that are being passed by legislators on Capitol Hill and [in] our state legislatures, we are going to be a captive people who don't have civil liberties anymore …
We're seeing this erosion of civil liberties because, unless you take liberty from the people — and they're doing it in the name of safety — you cannot do the kinds of things that we've been talking about [such as restricting work, education, travel and social engagement unless you are vaccinated and implementing biometric tracking of the population] …
Having sat here for almost 40 years watching this vaccine empire unfold, I know that Bill Gates … has changed everything. He was a big proponent of public-private partnerships because he's a businessman … He is a big believer in vaccinating the world and Gavi [the Gates-funded Vaccine Alliance]
All these companies are involved in vaccinating the world, and As explained in "Fast-Tracked COVID-19 Vaccine —

What Could Go Wrong?

" previous attempts to create coronavirus vaccines have failed due to coronaviruses triggering production of two different types of antibodies: one that fights disease, and one that triggers paradoxical immune enhancement that often results in very serious disease and/or death when the vaccinated person is exposed to the wild coronavirus.
Based on the historical coronavirus vaccine failures, this could become one of the biggest public health disasters in history. And, no one involved will be accountable or face any repercussions. Instead, they will all profit.  
It's also important to realize that only healthy people are enrolled in these human trials, yet only 4 in 10 Americans are actually free of chronic disease.3 What's more, according to recent NHANES data,4 87.8% of Americans are metabolically inflexible, which impairs their immune function.COVID-19 vaccines are being fast-tracked to licensure with additional funding from governments like the U.S. government — half a billion dollars to one company and half a billion dollars to another. 
——————————————–
https://prophecyupdate.blogspot.com/ – Guillaume Durocher 
Bad news for southern Europe. It looks like coronavirus will further entrench the European Union's long-standing disparities between north and south.
According to the European Commission's estimates, the economies of Italy, Spain, and Greece will all shrink over 9%. By comparison, the EU average is 7.4%. France will shrink 8.2%, while most Nordic/Germanic countries will shrink less than 6.5% (that's Germany, the Sweden, Denmark, Austria, Finland).
EU unemployment expected to rise from 6.7% to to 9% this year. Unemployment will rise to 9.7% in Portugal, 10.1% in France, 11.8% in Italy, 18.9% in Spain, and 19.9% in Greece. Germany will have 4%.
Deficits are going through the roof, from 0.6% of GDP in 2019 to 8.3% this year. Debt will rise to over102% of GDP, with huge disparities: over 115% for Spain and France, and almost 160% for Italy and 200% for Greece. By contrast, Germany's debt will rise to 75% of GDP and Great Britain's to 102%.
In terms of jobs and debt reduction, all of the hard-won gains of the past five years or so have been annihilated.
Even before the COVID recession, southern Europe was barely on track for slowly growing out of debt. Now these hopes are completely dashed.
The economic disparities between northern and southern Europe – which have been manifest at least since the late nineteenth century and particularly since the Second World War – are going to become deeply entrenched.
——————————————–
https://prophecyupdate.blogspot.com/ – Alex Berenson
With coronavirus infections rising again across the nation, the question of just how lethal the ­virus is has become more crucial than ever.
Early in the epidemic, public-health experts feared the virus might kill up to 2 percent of those infected, potentially causing millions of deaths in the United States and tens of millions worldwide. Those terrifying estimates prompted the lock-downs that have done incalculable harm to the economy, shattered small businesses and left children traumatized and untold numbers suffering from brutal isolation.
But we now know much more about the virus. And we know its lethality is lower than we originally feared — and highly concentrated in the very elderly and people with serious health problems.
In fact, the Centers for Disease Control and Prevention ­esti­mated in May that the coronavirus kills about 0.26 percent of the people it infects, about 1 in 400 people. New estimates from Sweden suggest that only 1 in 10,000 people under 50 will die from the virus, compared to 1 in 14 of people over 80 and 1 in 6 of those over 90.
Estimates for the coronavirus' lethality have fallen so sharply because calculating the ­so-called infection fatality rate requires scientists and physicians to know both the total number of deaths and the total number of people infected.
Tracking deaths is relatively easy. But tracking infections can be tough. Many people who are infected with respiratory viruses like influenza or the novel coronavirus have only mild symptoms or none. They may never be tested or even know they are infected.
Thus, in the early stages of an epidemic, scientists must guess at the number of mild and hidden infections.
Probably the best way to discover the real number is through antibody tests, which measure how many people have already been infected and recovered — even if they never had symptoms.
Unlike some other countries, the United States still hasn't completed a national random antibody study — yet another way in which our public-health establishment has failed to get the data we need to make good decisions about lock-downs. But some counties, states and countries have.
Those studies consistently show that far more people have been infected with and recovered from the coronavirus than suggested by data from tests that only measure current infections. Tests of municipal sewage systems — measuring the virus' genetic signature in wastewater — have had similar findings.
In other words, while the CDC reports 2.34 million Americans have been infected with the coronavirus, the actual number of infected and recovered people may be closer to 50 million. (CDC Director Robert Redfield told journalists Thursday that the number of cases may be 10 times higher than the earlier 2.34 million.)
Thus, the death rate, which would be 5.2 percent based on that 2.34 million figure, is actually more like one-20th as high — or 0.26 percent.
———————————————-
https://prophecyupdate.blogspot.com/ – Kit Knightly
Hospitals in the US are getting money for diagnosing Covid19. They get more money if those patients are then put on ventilators. It's time we really started thinking about what that means.
Early on in the launch of the Sars-Cov-2/Covid19 "pandemic", it was revealed by Dr Scott Jensen that hospitals in the US were getting paid bonuses for diagnosing Covid19 in their patients, and then larger bonuses again if those patients were put on ventilators.
We're not fact-checking that. We don't need to. It's already been done.
As soon as his words were aired, the "independent fact checkers" descended upon them in an effort to prove him wrong. They could not. Resorting instead to weasel words and obfuscations.
Snopes found his assertions "plausible", Politifact called it "half true", and FactCheck said it was true, writing:
Recent legislation pays hospitals higher Medicare rates for COVID-19 patients and treatment…
BEFORE ADDING:
…but there is no evidence of fraudulent reporting."
Which is funny because, to that point, nobody had suggested anything fraudulent. Jensen himself went out of his way to say he didn't think there was any fraud, but there was an "avenue" for it. Obviously the "fact checkers" agreed, because they all felt the need to add very similar qualifications.
The very fact they rushed to pre-emptively defend the practice illustrates how potentially corrupt it is.
The key fact here, established and unchallenged, is that the CARES act does direct a 20% bonus Medicaid payment to hospitals for every diagnosis of Covid19, and a greater payment again for the use of a ventilator.
…there's no denying that these payouts potentially incentivise artificially inflating case numbers.
How big an incentive are we talking about?
The CARES act channelled $175bn dollars into the "fight" against coronavirus, including $15 billion purely for treating COVID patients without insurance.
15 BILLION dollars. That's a lot of extra money.
You couldn't blame a doctor for gaming the system to get a little for his struggling, under-funded clinic. For labelling some unknown respiratory illness "Covid19", or re-ordering a test known to create false-positives until he gets the result which may pay a nurse's salary, or re-stock a pharmacy.
If a few thousand doctors do that a few hundred times each, you've created a "pandemic" out of nowhere, with a comparatively small outlay and 99% of those involved believing they're doing the right thing.
——————————————–
BILL GATES WARNS COVID-19 'WILL BE BACK IN BIG NUMBERS' IN OCTOBER-NOVEMBER WHEN IT TURNS COOLER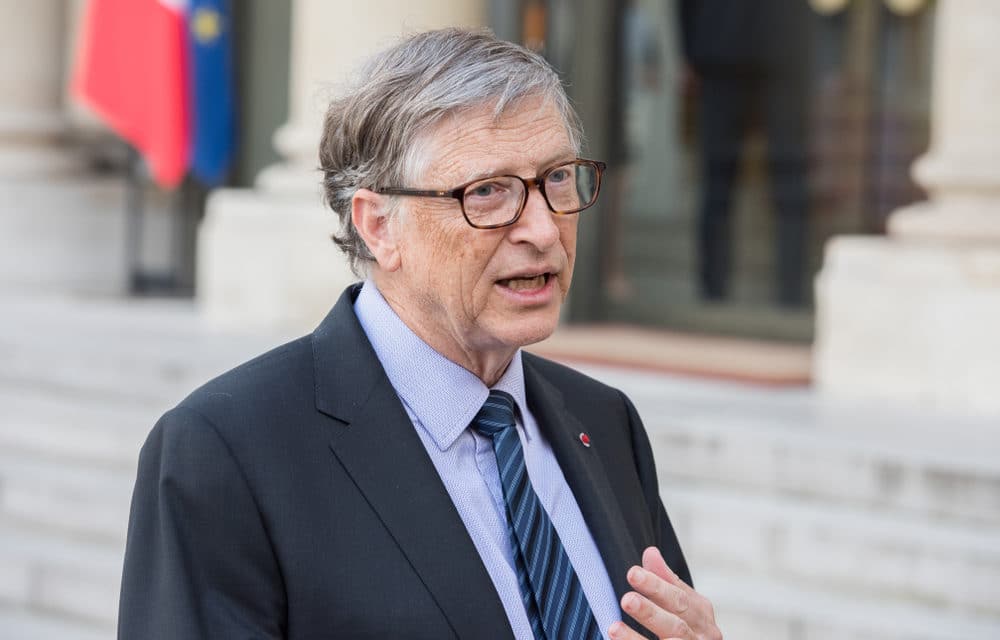 <img src="https://endtimeheadlines.org/wp-content/uploads/2020/06/shutterstock_1070620823-1000×640.jpg" alt="Bill Gates warns COVID-19 &#8216;will be back in big numbers&#8217; in October-November when it turns cooler" 
(BI) – Bill Gates is warning that the US is still "very much in the thick of things" when it comes to COVID-19. And he believes that, given that many people refuse to wear masks and practice social distancing, that we are heading for another big round of infections in the fall.
"Better treatment is reducing the deaths, but, particularly as you get into October and November, this thing will be back in big numbers, if we don't restrain our behaviour more than it looks like we are right at the moment," Gates warned during a CNN Global Town Hall on Thursday evening.
While Bill Gates is best known as the billionaire co-founder of Microsoft, he has also become a worldwide authority on viral pandemics through his philanthropic work with his foundation. He's been funding vaccines research for decades, especially working to eradicate malaria, and famously warned the world about pandemics way back in a 2015 Ted Talk. 

READ MORE

:
——————————————–
TODAY'S BOOK BURNINGS: FREE SPEECH THE LOSER IN MOB RULE
https://prophecyupdate.blogspot.com/ – Jonathan Turley,
Below is my column in The Hill on the ongoing destruction of memorials and statues. After this column ran, I learned that one of the iconic busts of George Washington University had been toppled on my own campus. I did not learn that from our university, which was conspicuously silent about this destructive act at the very center of our campus.  There is something eerily familiar in the scenes of bonfires with police watching passively as public art is destroyed.  Such acts are akin to book burning as mobs unilaterally destroyed images that they do not want others to see.  There are valid issues to address on the removal of some public art but there is no room or time for debate in the midst of this spreading destruction.  
The media has largely downplayed this violence

, including little comparative coverage of an attack on the Democratic state senator who simply tried to videotape the destruction of a statue to a man who actually gave his life fighting against slavery in the Civil War.  As discussed earlier, history has shown that yielding to such mob rule will do little to satiate the demand for unilateral and at times violent action. People of good faith must step forward to demand a return to the rule of law and civility in our ongoing discourse over racism and reform.
The scenes have played out nightly on our television screens. In Portland, a flag was wrapped around the head of a statue of George Washington and burned. As the statue was pulled down, a mob cheered. Across the country, statues of Christopher Columbus, Francis Scott Key, Thomas Jefferson, and Ulysses Grant have been toppled down as the police and the public watch from the edges. We have seen scenes like this through history, including the form of mob expression through book burning.
Alarmingly, this destruction of public art coincides with a crackdown on academics and writers who criticize any aspects of the protests today. We are experiencing one of the greatest threats to free speech in our history and it is coming, not from the government, but from the public. For free speech advocates, there is an eerie candescence in these scenes, flames illuminating faces of utter rage and even ecstasy in destroying public art. Protesters are tearing down history that is no longer acceptable to them. Some of this anger is understandable, even if the destruction is not. There are statues still standing to figures best known for their racist legacies.
———————————————–
https://prophecyupdate.blogspot.com/ – Paul Rosenberg
I hadn't planned on this post, but the ongoing mania compels me to contribute something toward the preservation of sanity and civilization. And so, here are some things to remember:
Humans are idolaters

. Or at least most are when pressured. What we're seeing now is an expression of idolatry and dogma. And bear in mind that the proudly anti-religious are often the most idolatrous and dogmatic.
Whenever people are getting whipped up for a cause – any cause – that's the right time to step away. And if they start chanting, move away quickly. I'll forgo the long explanation, but joining the pack slays reason, and for as long as you remain in the pack.
And this really is idolatry, because whatever we place above reason… whatever we place above open questioning… has become our god.
The crowd is always a deceiver. No one expressed this more concisely than Simone Weil, when she said, "conscience is deceived by the social." Conscience is individual, social is collective, and the two are at odds. Likewise, sanity is individual and mania is collective.
Within the crowd, malice appears as duty, honor, order and justice. To reside in the crowd is to be deceived; the only question is how much.
JUST A FEW SPECIFICS:
Any time you surrender your decision-making to outsiders, you are making an error. (And yes, that means that authority is fundamentally a scam.)

The more intimidated you are, the less your better functions operate.

Moral courage is far, far more important than physical courage.
The mob is the enemy of what's best in you. Separate from it at the first opportunity.
Civilization is not a function of systems, it's a function of what's in us. We are the primaries; all systems, good bad or indifferent, are derivatives.
The great error of the democratic era, certainly true over my now-fairly-considerable lifetime, was that people believed Democracy would solve all their problems, and would by itself assure civilisation. That was always an idolatrous dream. What matters is what we are as individual people.
No institution is to be taken as anything more than a blunt tool. The civilisation we hold in ourselves is what holds the world in sanity, and nothing else can, no matter how it is advertised.
Grouping degrades human function. As individuals, we are magical creatures who can reverse entropy willfully. Within the group, we are a collection of pieces trying to feel powerful.
Being grouped degrades us and teaches us bad lessons. Standing as an individual makes us better, sometimes in spurts and sometimes slowly. Whatever exceptions and gray areas may exist, joining a crowd makes us worse. What makes us better is freedom of conscience, a recognition of human dignity, and a belief in our own efficacy.
Finally…
I want to make one statement very clearly, and I hope you remember it:
The people who marshal movements are taking advantage of human weaknesses.
And yes, many of them are aware of it. So step away from the crowd, cultivate your individual mind, and have civilization in yourself.
———————————————–
CHINA PERSECUTING OLDER CHRISTIANS: RENOUNCE GOD OR WE'LL CUT OFF FOOD, HOUSING
https://prophecyupdate.blogspot.com/ – WND Staff 
China's communist government is warning elderly Christians that they will lose basic benefits if they don't stop praticing their faith.
Bitter Winter, the online magazine about religious liberty and human rights in China, reports the Communist Party is threatening "to take away the last means of survival from elderly believers," the government benefits of "housing, food, clothing, medical care, and funeral expenses."
"A Catholic from Fuzhou city in the southeastern province of Jiangxi has been receiving monthly 250 RMB (about $35) from the government since 2018, the year her husband died," Bitter Winter reported.
"At the end of 2019, local government officials threatened the woman, in her 60s, that the subsidy would be withdrawn unless she removes images of Jesus from her home. 'Because the Communist Party feeds you,' they told the woman, 'you must only believe in it, not God.' Two months later, the pension was canceled because she refused to remove the symbols," the report said.
She told Bitter Winter, "It has become difficult to maintain belief in God because of religious persecution."
Reggie Little-john, founder and president of Women's Rights Without Frontiers, said it's "a heartbreak and an outrage that widows and other elderly are forced to renounce their faith in order to receive stipends. For many, they may need these funds to survive."
"It [is] a pathetic act of cowardice to force desperate widows to choose between their survival and their God. This widow, who refused to renounce her faith potentially in the face of abject poverty, is heroic," she said.
"This form of religious persecution is on the rise in the area of China where we have our Save a Widow Campaign. I was just informed that in our area, a government official has instructed our widows to stay home on Sundays and not to go to church. He also ridiculed Jesus, saying, 'The Chinese government gives you 160 RMB (about $23). How much money does Jesus Christ give you?'"
She continued: "Fortunately for the widows in our area, they have a ready answer. Our fieldworkers bring love and compassion to widows, along with practical help: a $25 monthly stipend that makes a huge difference in their lives, providing food and warmth. Our fieldworkers encourage these widows in their faith, and many have found new hope that there is a God who loves them."
——————————————–
RELIGIOUS SERVICES TARGETED BY VA GOVERNOR
https://prophecyupdate.blogspot.com/ – WND Staff 
Churches have felt put out by various city and state restrictions on assemblies during the coronavirus pandemic.
Similar organizations in some jurisdictions have been treated differently, resulting in First Amendment lawsuits.
But now, Virginia Democratic Gov. Ralph Northam is ramping up the pressure, according to a religious liberty advocate, providing a means for citizens to snitch on people who violate coronavirus rules, such as attending a "religious service" without a face covering.
Along with "religious service," the menu on the form provided online provides for complaints at a "grocery-convenience store," "restaurant," "brick and mortar retail," "winery-brewery," "indoor gun range," "personal grooming service" or "fitness and exercise."
"Gov. Ralph Northam has created a gestapo where residents are encouraged to report neighbors for exercising their First Amendment right to attend a worship service without fear of punishment," said Liberty Counsel Chairman Mat Staver. "The governor is trying to drop his heavy hand on churches with unconstitutional restrictions but supporting protests, demonstrations and riots. Encouraging people to snitch on churchgoers is reprehensible."
———————————————–
https://prophecyupdate.blogspot.com/ – Tyler Durden
A little over a week after getting blacklisted by Visa simply for being associated with Gab, a social media alternative that's committed to the principles of free speech, Andrew Torba, Gab's CEO, has just spoken out for the first time via a blog post detailing his experiences. His account is almost shocking in that, as Torba argues, it shows that US corporations like Visa have started to create their own version of China's "social credit score" metric in the US.
If you're deemed "politically incorrect", you will be silenced, fired and harassed by major corporations, journalists and "activists" who claim to be committed to social justice and equality. As Torba explains, because he refuses to censor hate speech on his platform in keeping with his commitment to making Gab a censorship-free platform, Visa has targeted him, and accused him of "breaking the law" – even though "hate speech" is protected under the First Amendment.
Visa has effectively cut Torba off from the dollar-based financial system. His easiest means of transacting digitally, at this point, probably involves crypto.
This level of prosecution should make Christians and conservatives nervous, as they have seen these tactics from the left before. And the results last time around…well…they weren't pretty…no matter what American millennials might believe. 
————————————————
https://prophecyupdate.blogspot.com/ – Strange Sounds
The activity of the Nishinoshima volcano situated in the Ogasawara Islands Archipelago SSE of Tokyo in Japan continues at elevated levels.
The Japan Coast Guard (JCG) observed strong explosions that generated a dense dark ash plume, which reached approx. 8,500 ft (2,600 m) above the summit.Lava effusions continue to be active on the northeastern slopes of the volcano and very high thermal anomaly was observed in satellite images. 
The video below was shot on June 25th:
Meanwhile, a massive landslide swept away a mountain road and a few homes down a hill in rural Indonesia in this shocking video.
The collapse of the Trans Sulawesi Roadwas captured by a local at Battang Barat, Wara Barat District on June 26th. 
No casualties were reported.
Finally, an impressive and very photogenic eruption occurred at Guatemala's Pacaya volcano on Friday, June 19, spewing lava and ash into the air for more than 4 days.
As shown in this article, more volcanic eruptions and extreme weather phenomena may occur in the next few years due to the Grand Solar Minimum.
Lightning is a naturally occurring electrostatic discharge during which two electrically charged regions in the atmosphere (inside a single thundercloud or cloud-to-cloud) or ground temporarily equalize themselves, causing the instantaneous release of as much as one gigajoule of energy. Lightning causes thunder, a sound from the shock wave which develops as gases in the vicinity of the discharge experience a sudden increase in pressure. Scott et al, 2014, suggest … 
————————————————
JESUS CHRIST RETURN FOR HIS CHURCH IS "IMMINENT"
Matt. 7:27 And the rain descended, and the floods came, and the winds blew, and beat upon that house; and it fell: and great was the fall of it.
Matt. 24:38 For as in the days that were before the flood they were eating and drinking, marrying and giving in marriage, until the day that Noe entered into the ark,
Matt. 24:39 And knew not until the flood came, and took them all away; so shall also the coming of the Son of man be
——————————————–
DON'T WAIT FOR THE LAST MINUTE
We are currently in the "Birth Pangs" of the coming "7 year TRIBULATION" period, where all the Nations on Earth will be subject to God's Wrath on an "UNGODLY" World. The Rapture of Jesus Christ Church is "TOTALLY" imminent; And what will follow after that will be massively more devastating that we are seeing right now (Read Revelation Ch 6 – 22) God is trying to get everyone's attention to the coming Judgements; He does not want "ANYONE" to perish, but all to come to repentance. He loves us, but will not stand idly by and watch the World, (His Creation) turn to sin and debauchery). We are currently living in a fallen "Satanic" World where "EVIL", is totally accepted, and God and his Love is being exponentially rejected. The time has come when God HAS TO intervene, and he is (The prophetic word listed in his Word the Bible is being fulfilled exponentially).
——————————————————
THE NEW WORLD ORDER:
ONE WORLD GOVERNMENT – ONE WORLD ECONOMIC SYSTEM – ONE WORLD RELIGION
Dan. 9:27 And he shall confirm the covenant with many for one week: and in the midst of the week he shall cause the sacrifice and the oblation to cease, and for the overspreading of abominations he shall make it desolate, even until the consummation, and that determined shall be poured upon the desolate
Dan. 7:24 And the ten horns out of this kingdom are ten kings that shall arise: and another shall rise after them; and he shall be diverse from the first, and he shall subdue three kings
Rev. 17:12 And the ten horns which thou sawest are ten kings, which have received no kingdom as yet; but receive power as kings one hour with the beast