World Events Pointing to the Rapture and the Soon Return of Jesus
——————————————-
(Feb 13,2021) Russian, China & Iranian Navy make Massive show Forces in Indian Ocean Near US Carrier

Russian, China & Iranian Navy make Massive show Forces in Indian Ocean Near US Carrier Russian, Iranian, and China are set to hold joint naval drills in the Indian Ocean, as the chief of U.S. Central Command acknowledged that the United States faces "increasing competition" in the Gulf. It comes as the United States is separately conducting joint exercises with Australia and Japan in Guam. Similar drills were held between the three countries in the Indian Ocean in the Gulf off the coast of Iranian in December 2019, in a move that appeared to counter U.S. activity in the region.
——————————————-
Israel is prepared for war, IDF Chief says; US undeterred by Iran threats – TV7 Israel News 11.02.21

 

Today's top stories 11.02.21; 1) The IDF Chief of General Staff affirms: Israel is well prepared for an all-out war. 2) The Islamic Republic of Iran warns that the window of opportunity to salvage the 2015 nuclear agreement – is not unlimited in time 3) The United States condemns the Iranian-backed Houthis in response to a cross-border terror attack against a civilian airport in Saudi Arabia.

#IsraelNews

​

#tv7israelnews

​

#newsupdates
——————————————-
Israel's northern front: challenges & opportunities – Jerusalem Studio 580

When Israeli political and military leaders talk about the security problems they are facing, the Gaza Strip is always explosive but containable as long as Hamas prefers it, and the West Bank under the Palestinian Authority is quiet yet amenable to violent changes. The only constant is the clear and present danger in the north, because of the interface between three forces hostile to Israel: Hezbollah – as the de-facto ruler of Lebanon as regards Israel; Syria – which is torn in its civil conflict and has lost its independent policy making power but not its determination to retrieve the Golan Heights; and Iran – whose tentacles reach out to the Syrian-Israeli front. Under these circumstances, how does Israel view the complicated situation across its northern frontier? Are there only challenges for it, or also opportunities?
——————————————-
Sign Of Jackals Appears—Israel Invasion Warning
•

Streamed live 15 hours ago

Sign of Jackals appears in northern Israel where Jewish Rabbis say it's a sign of the Jeremiah prophecy of an invasion coming soon in Northern Israel, also foretold by the prophet Ezekiel. Support this ministry so we can continue sharing signs of Biblical prophecy to the world, donate here:

https://signsofthelastdays.org/giving-2/

​

Check recurring contribution button to become a monthly Partner In Prophecy.
——————————————-
We're Being Set Up | Prophecy Update with Tom Hughes

In this week's Prophecy Update with Tom Hughes, we look at how 2020 has served as the "Great Set Up" and what we may expect in the near future.
—————————————————
LATEST NEWS CLIPS – ARTICLES PRESENTATION (SATURDAY 13th FEBRUARY 2021)
—————————————————
(THIS IS THE WORLD'S CURRENT TIMELINE)
Matt. 24:6 And ye shall hear of wars and rumors of wars: see that ye be not troubled: for all these things must come to pass, but the end is not yet.
Matt. 24:7 For nation shall rise against nation, and kingdom against kingdom: and there shall be famines, and pestilences, and earthquakes, in divers places.
Matt. 24:8 All these are the beginning of sorrows.
Matt. 24:9 Then shall they deliver you up to be afflicted and shall kill you: and ye shall be hated of all nations for my name's sake.
Luke 12:40 Be ye therefore ready also: for the Son of man cometh at an hour when ye think not
—————————————–
THIS IS THE WORLD'S VERY NEAR FUTURE:
Matt. 24:21 For then shall be great tribulation, such as was not since the beginning of the world to this time, no, nor ever shall be
—————————————————
WE PREACH THE BLESSED HOPE FOR THE FUTURE IN JESUS CHRIST OUR SAVIOUR
1Cor. 12:3 Wherefore I give you to understand, that no man speaking by the Spirit of God calleth Jesus accursed: AND THAT NO MAN CAN SAY THAT JESUS IS THE LORD, BUT BY THE HOLY GHOST.
"Behold, I come like a thief! Blessed is he who stays awake and keeps his clothes with him, so that he may not go naked and be shamefully exposed."
"And you know what is restraining him now so that he may be revealed in his time. For the mystery of lawlessness is already at work. Only he who now restrains it will do so until he is out of the way."
REV. 14:12
Here Jesus was alluding to the fact that the Doctrine of Eternal Security WILL EXPIRE WITH THE RAPTURE OF THE CHURCH
Luke 12:37 Blessed are those servants, whom the lord when he cometh shall find watching: verily I say unto you, that he shall gird himself, and make them to sit down to meat, and will come forth and serve them
SO WON'T YOU ACCEPT JESUS NOW AND BE REMOVED FROM THAT EVENT  (OF TRIBULATION) AND LIVE FOREVER WITH JESUS IN THE FAMILY OF GOD?
2 "(For he saith, I have heard thee in a time accepted, and in the day of salvation have I succoured thee: behold, now is the accepted time; behold, now is the day of salvation.)" (2nd Corinthians 2:6)
—————————————————
DAILY CHRISTIAN BIBLICAL QUESTIONS AND ANSWERS:
—————————————————
Satan The Hinderer
https://gracethrufaith.com/ask-a-bible-teacher/satan-the-hinderer/
QUESTION:    How can Satan hinder a person from being saved; could you name few ways?
ANSWER:    One way is to try and prevent people from hearing the gospel in the first place. His effort to hinder the spread of the gospel is not a new thing but has been increasing dramatically of late, even within the church.
But even when the gospel is preached Satan has ways to try and subvert it. Here are some examples mentioned in the Bible.
Confusion
Matthew 13:19 says, "When anyone hears the message about the kingdom and does not understand it, the evil one comes and snatches away what was sown in his heart."
Spiritual blindness
2 Corinthians 4:3-4 says, "And even if our gospel is veiled, it is veiled to those who are perishing. The god of this age has blinded the minds of unbelievers, so that they cannot see the light of the gospel of the glory of Christ, who is the image of God."
False Teaching
2 Corinthians 11:13-15, adds, "For such men are false apostles, deceitful workmen, masquerading as apostles of Christ. And no wonder, for Satan himself masquerades as an angel of light. It is not surprising, then, if his servants masquerade as servants of righteousness. Their end will be what their actions deserve."
Human philosophy
Colossians 2:8 warns us. See to it that no one takes you captive through hollow and deceptive philosophy, which depends on human tradition and the elemental spiritual forces of this world rather than on Christ.
There are lots of variations on each of these themes, but our God is greater than all of them.
When necessary He appears to people in visions and dreams, and in Revelation 14:6 we're told that as the anti-Christ comes to power God will send an angel flying through the air proclaiming the gospel to every nation, tribe, language, and people. No one will be able to say they sought Him but could not find Him.
Satan The Hinderer, Follow Up
https://gracethrufaith.com/ask-a-bible-teacher/satan-the-hinderer-follow-up/
QUESTION:    Your explanation of "Satan the Hinderer" the other day caused me to wonder…how are we to determine whether the false apostles quoted in 2 Cor. 11: 13-15 are simply sincere Christians being deceived by false doctrines, or genuinely evil workmen? Is it our responsibility to even know the difference? How should we handle them, if they arise in our local congregations? Thank you, for your insight.
ANSWER:    In 2 Cor. 11:13-15 Paul accused false apostles of transforming themselves into apostles of Christ. He used the same word in referring to Satan transforming himself into an angel of light. By the use of this word, Paul revealed that these false apostles knew they were being deceptive, just like Satan does. If so then they're not just misguided, but actually evil.
Personally I worry just as much about misguided people who've been deceived. These people have an air of sincerity about them that fools people who would not be fooled by an impostor. Anyone who's in a teaching position should encourage his listeners to test what he tells them against the Word of God to see whether they agree with his interpretation of Scripture. (Acts 17:11)
The leaders of a local congregation are responsible for the teaching that takes place. A sincere but deceived person will usually be open to correction, while someone who's purposely deceiving people won't. In either case, someone whose teaching cannot be confirmed by Scripture should not be permitted to teach.
There are cases where knowledgeable people will disagree on the interpretation of a passage of Scripture. If the leaders are comfortable with a differing view being taught, then the teacher can proceed, as long as members know that the view being taught is not consistent with the view of their leaders.
The Synagogue Of Satan?
https://gracethrufaith.com/ask-a-bible-teacher/the-synagogue-of-satan/
QUESTION:    Who is this synagogue of Satan that is spoken of in Rev 3:9? "I will make those who are of the synagogue of Satan, who claim to be Jews though they are not, but are liars–I will make them come and fall down at your feet and acknowledge that I have loved you."
ANSWER:    For about the first 20 years after the cross, the Church was made up almost exclusively of Jews. Many of these were Pharisees who had been around the Temple when the veil was rent on the day of the Lord's death.
Some of them were convinced that the Old Covenant Laws were still in effect, and that Gentiles who wanted to follow the Lord had to enter Christianity through Judaism. More and more Gentiles began accepting Jesus as their Savior and so the Apostles held a meeting in Jerusalem to settle the issue. (Acts 15:1-21) Did a Gentile have to become a Jew, subject to the Law, before he could become a Christian? James, the brother of the Lord and head of the Church in Jerusalem said, "No" and from that time forward Gentiles could come straight into Christianity.
But there were false teachers who followed Paul around, and after he left a place they would try to undo his work by telling the Gentiles they had to become Jews first and that Paul had left out this requirement to trick them. This happened in many of the Gentile communities, including Philadelphia. These false teachers were called "Judaizers" and are the synagogue of Satan to which the Lord referred.
There are still those who teach that the Lord's death and resurrection are not sufficient to guarantee a believer's place in heaven. They teach that believers must also maintain a certain standard of behavior after becoming saved, and if they don't then the Lord will revoke their gift of salvation, leaving them lost and without hope. We don't call them Judaizers anymore, but their intent is the same, to try and make expensive that which the Lord gave His life to make free.
Others teach that the Church has inherited the promises to Israel and that the references in the Bible referring to Israel's future are really intended for the Church. By claiming the promises to Israel, they're in effect claiming to be Jews though they're not. Since the seven letters have a prophetic application as well as an historical one, I believe the Lord was also including these groups in His letter to Philadelphia.
—————————————————-
NEWS CLIPS/ARTICLES OBTAINED FROM MANY SOURCES – INCLUDING
Tracking bible prophecy.org
Rapture Ready News
Prophecyupdate.Com
Main News Channels
End Times Headlines
Prophecyupdateblogspot.com
Stevequayle.com
Gracethrufaith.com
Nowtheendbegins.com
Other Christian Sites
(CLICK ON) LATEST DAILY NEWS CLIPS:
ISRAEL NEWS:
I AM GOING TO MAKE JERUSALEM A CUP THAT SENDS ALL THE SURROUNDING PEOPLES REELING … Zech. 12:2
God is in control, and He told the nations the consequences of dividing the Promised Land and declaring peace and safety on their own terms (Joel 3:1-2; I Thess. 5:3)
WORLD TERRORISM – DECEPTION – CHAOS – WARS
GENERAL WORLD NEWS:
GENERAL WORLD CORONAVIRUS NEWS:
MASSIVE EARTH CHANGES/EARTHQUAKES/VOLCANOES ETC:
2Chr. 7:13 If I shut up heaven that there be no rain, or if I command the locusts to devour the land, or if I send pestilence among my people;
2Chr. 7:14 If my people, which are called by my name, shall humble themselves, and pray, and seek my face, and turn from their wicked ways; then will I hear from heaven, and will forgive their sin, and will heal their land
CHRISTIAN AND RELIGIOUS WORLD NEWS:
Matt. 24:9 Then shall they deliver you up to be afflicted, and shall kill you: and ye shall be hated of all nations for my name's sake.
Matt. 24:10 And then shall many be offended, and shall betray one another, and shall hate one another
EXTRA WORLD – ALTERNATIVE NEWS:
Please keep in mind that this collection of News Articles is mainly concerning America, but also take note that what happens in America will also "Dramatically" affect Australia and the rest of the World "Massively".
—————————————————-
WORLD – PROPHETIC NEWS ARTICLES PRESENTATION  (LATEST NEWS CLIPS – ARTICLES PRESENTATION) – (SATURDAY 13th FEBRUARY 2021)
MIDDLE EAST AND WORLD WAR LOOMING THE BUILD UP TO PSALM 83  – ISAIAH 17 AND GOG OF MAGOG WARS EZEKIEL 37-38:
THE WHOLE WORLD IS UNSTABLE FINANCIALLY, POLITICALLY, PHYSICALLY, MORALLY, GODLY: – AND BECOMING MORE SO DAILY. (WE ARE IN THE BEGINNING OF SORROWS (MATT 24:8)
THE BIBLE STATES THAT IT WILL ONLY GET WORSE BEFORE THE START OF THE TRIBULATION OF MANKIND – (REVELATION 6)
But before that we have to go through the Birth Pangs, leading up to the Tribulation of Mankind; and I feel that the beginning of Matthew 24 explains that time very well. We are currently in the Birth Pangs (Even though Matthew 24: is directed at the Jewish Nation, it still reflects Biblical Prophecy for the whole World at this time):
Matt. 24:6 And ye shall hear of WARS AND RUMOURS OF WARS: see that ye be not troubled: for all these things must come to pass, but the end is not yet.
Matt. 24:7 FOR NATION SHALL RISE AGAINST NATION, AND KINGDOM AGAINST KINGDOM: and there shall be famines, and pestilences, and earthquakes, in divers places.
—————————————————-
GENERAL PROPHETIC NEWS SECTION:
—————————————————–
I Don't Know About You, But There Is Something Very Creepy About All These COVID-19 Vaccine 'MegaSites' That Could Easily Become Detention Centers
https://www.nowtheendbegins.com/ – by Geoffrey Grider February 11, 2021
More sites are on the way. In California, Levi's Stadium in Santa Clara County will become the state's biggest vaccination site when it opens early next week, according to the county and the San Francisco 49ers. The goal is to be able to vaccinate as many as 15,000 people there a day. The news came after NFL commissioner Roger Goodell told President Joe Biden in a letter dated Thursday that the league is making all of its 32 stadiums available as vaccination sites for the general public, Michael George reported for "CBS This Morning: Saturday." 
NOW THE END BEGINS SHARE:
More COVID-19 vaccination megasites opened this week across the country, including at a casino in Missouri and at Yankee Stadium in New York — where a  as it opened on Friday to local residents.
And all of a sudden, here we are, living in an end times Christian movie from the 1990's. Mass injection megasites, a terrified population, lockdowns, mandatory mask wearing, and all for a 'killer virus' with a 99% recovery rate. And what would this movie be without Christian persecution in the form of social media bans and enforced church closings. Joseph Robinette Biden could change his name to Nicolae Jetty Carpathia and no one would even blink at this point. That's how far along we are right now.
"Behold ye among the heathen, and regard, and wonder marvellously: for I will work a work in your days, which ye will not believe, though it be told you." Habakkuk 1:5 (KJB)
You know what all those NFL stadiums remind me of, right? Roman colosseums where all those people who sat drinking beer and eating hot dogs, cheering as the Christians were fed to the lions, that's what. I have a sinking feeling that we shall soon see the reasons why billions have been spent to put up all those NFL megasites across the county. Now what could all this possibly have to do with Bill Gates suddenly becoming America's largest farm land owner? Come on now, keep up, these are the end times after all.
More COVID-19 vaccine megasites open nationwide, including at Yankee Stadium
FROM CBS NEWS: Legendary MLB player Mariano Rivera was there, encouraging people to get their shots. "Now, it's time to support you and let you know that it's okay to be vaccinated," Rivera said.
More sites are on the way. In California, Levi's Stadium in Santa Clara County will become the state's biggest vaccination site when it opens early next week, according to the county and the San Francisco 49ers. The goal is to be able to vaccinate as many as 15,000 people there a day.
The news came after NFL commissioner Roger Goodell told President Joe Biden in a letter dated Thursday that the league is making all of its 32 stadiums available as vaccination sites for the general public, Michael George reported for "CBS This Morning: Saturday."
All that real estate may be needed. Another COVID vaccine could be on the way in the United States. Johnson & Johnson filed with the Food and Drug Administration on Thursday for emergency use authorization approval for its one-dose vaccine. Once given the green light, Johnson & Johnson said it expects to supply 100 million doses to the country by June.
The vaccine is 85% effective against the most serious virus symptoms, and 66% effective overall at preventing moderate to severe disease. It would be the third vaccine available on the market, joining Pfizer's and Moderna's stressed supplies
"Clearly, we don't have enough of the Moderna, Pfizer RNA vaccines right at this point to deal with the pandemic in the U.S., let alone the world," said former FDA chief scientist Dr. Jesse Goodman.
More than 26 million COVID-19 cases have now been reported across the United States, and nearly 460,000 people have died due to the virus. Over 36 million vaccine shots currently on the market have been administered nationwide, and 7.5 million people are now fully vaccinated.  READ MORE:
NOW THE END BEGINS IS YOUR FRONT LINE DEFENSE AGAINST THE RISING TIDE OF DARKNESS IN THE LAST DAYS BEFORE THE RAPTURE OF THE CHURCH
————————————————-
THE GREAT RESET AND COMING GLOBAL FEUDALISM
https://prophecyupdate.blogspot.com/ – HAF
[Note – How much more obvious can the coming tribulation, world government and leader be? Additionally things are moving rapidly in that direction – at the risk of stating the obvious…]
The Great Reset is a massively funded, desperately ambitious, internationally coordinated project led by some of the biggest multinational corporations and financial players on the planet and carried out by cooperating state bodies and NGOs.
Its soul is a combination of early 20th century science fiction, idyllic Soviet posters, the obsessiveness of a deranged accountant with a gambling addiction — and an upgraded, digital version of "Manifest Destiny."
The mathematical reason for the Great Reset is that thanks to technology, the planet has gotten small, and the infinite expansion economic model is bust — but obviously, the super wealthy want to continue staying super wealthy, and so they need a miracle, another bubble, plus a surgically precise system for managing what they perceive as "their limited resources."
Thus, they desperately want a bubble providing new growth out of thin air — literally — while simultaneously they seek to tighten the peasants' belts, an effort that starts with "behavioral modification," a.k.a. resetting the western peasants' sense of entitlement to high life standards and liberties (see awful "privilege").
The psychological reason for the Great Reset is the fear of losing control of property, the planet. I suppose, if you own billions and move trillions, your perception of reality gets funky, and everything down below looks like an ant hill that exists for you. Just ants and numbers, your assets.
Thus, the practical aim of the Great Reset is to fundamentally restructure the world's economy and geopolitical relations based on two assumptions: one, that every element of nature and every life form is a part of the global inventory (managed by the allegedly benevolent state, which, in turn, is owned by several suddenly benevolent wealthy people, via technology) — and two, that all inventory needs to be strictly accounted for: be registered in a central database, be readable by a scanner and easily ID'ed, and be managed by AI, using the latest "science."
The goal is to count and then efficiently manage and control allresources, including people, on an unprecedented scale, with unprecedented digital anxiety and precision — all while the masters keep indulging, enjoying vast patches of conserved nature, free of unnecessary sovereign peasants and their unpredictability. The king's world feels far more predictable and relaxed when the chaos of human subjectivity is contained for good.
Plus, as a potentially lucrative aside, a bunch of these tightly managed "assets" can be also turned into new financial instruments and traded. Game on!
In other words, it's an "efficient" global feudalism that goes much farther than its medieval brother since the scanner is all-seeing: every person, every mineral, and every berry is digitally tagged and tracked.
Under that framework, every peasant has a function that is derived not from the mystery of life, and not from their inner calling — but from AI, the master of efficiency and the servant of the king. Ideally, the peasants can be convinced that it's good for them (or necessary to be safe, see "contact tracing") and that this is what progress and happiness are like — but if not, there are other ways, from classic violence to virtual prisons to "morality pills."
The reform in question is meant to disrupt all areas of life, on a planetary scale: government, international relations, finance, energy, food, medicine, jobs, urban planning, real estate, law enforcement, and human interactions — and it starts with changing the way we think of ourselves and our relationship with the world.
Notably, privacy is a huge thorn in the collective eye of our "great resetters" — and — as I am typing this, they are pushing their sweet talking points about how privacy is really an outdated concept — especially when it comes to people's medical data, sheesh — and that we simply cannot move forward with the bright future if silly people keep clinging to their privacy.
I will briefly go over different elements of this slippery reform in a sec — but to sum it up, the desired end result is a giant, joyless, highly controlled global conveyor of everything and everybody where privacy is tremendously expensive, dissent is unthinkable, and spiritual submission is mandatory.
————————————————-
WHAT REALLY MATTERS:
https://prophecyupdate.blogspot.com/2021/02/what-really-matters.html
[The news is predictably dark right now. It is easy to lose sight of the ultimate prize. The news tells us where we are on the timeline – nothing more and nothing less. The news and the darkness around us isn't the end of this – nor does it define us or our lives – it simply tells us that we are right on the threshold of a glorious future. It's a guarantee and it will be soon. Let's never lose sight of that and let's remember why we watch.]
"Do not let your hearts be troubled. You believe in God; believe also in me. 2 My Father's house has many rooms; if that were not so, would I have told you that I am going there to prepare a place for you? 3 And if I go and prepare a place for you, I will come back and take you to be with me that you also may be where I am. 4 You know the way to the place where I am going." (John 14)
10 Since you have kept my command to endure patiently, I will also keep you from the hour of trial that is going to come on the whole world to test the inhabitants of the earth.
11 I am coming soon. Hold on to what you have, so that no one will take your crown.
(Revelation 3)
18 For the message of the cross is foolishness to those who are perishing, but to us who are being saved it is the power of God. 19 For it is written:
"I will destroy the wisdom of the wise;
the intelligence of the intelligent I will frustrate."[c]
20 Where is the wise person? Where is the teacher of the law? Where is the philosopher of this age? Has not God made foolish the wisdom of the world? 21 For since in the wisdom of God the world through its wisdom did not know him, God was pleased through the foolishness of what was preached to save those who believe.
(1 Corinthians 1)
6 We do, however, speak a message of wisdom among the mature, but not the wisdom of this age or of the rulers of this age, who are coming to nothing. 7 No, we declare God's wisdom, a mystery that has been hidden and that God destined for our glory before time began.8 None of the rulers of this age understood it, for if they had, they would not have crucified the Lord of glory. 9 However, as it is written:
"What no eye has seen,
what no ear has heard,
and what no human mind has conceived"[b]—
the things God has prepared for those who love him—
10 these are the things God has revealed to us by his Spirit.
14 The person without the Spirit does not accept the things that come from the Spirit of God but considers them foolishness, and cannot understand them because they are discerned only through the Spirit.
(1 Corinthians 2)
 3 Blessed is the one who reads aloud the words of this prophecy, and blessed are those who hear it and take to heart what is written in it, because the time is near.
(Revelation 1)
6 Then I heard what sounded like a great multitude, like the roar of rushing waters and like loud peals of thunder, shouting:
"Hallelujah!
For our Lord God Almighty reigns.
7 Let us rejoice and be glad
and give him glory!
For the wedding of the Lamb has come,
and his bride has made herself ready.
8 Fine linen, bright and clean,
was given her to wear."
(Revelation 19)
4 'He will wipe every tear from their eyes. There will be no more death'[b] or mourning or crying or pain, for the old order of things has passed away."
(Revelation 20)
20 He who testifies to these things says, "Yes, I am coming soon."
Amen. Come, Lord Jesus.
(Revelation 22)
————————————————-
ISRAELI AIR FORCE CONDUCTS RARE DAYLIGHT STRIKE ON IRANIAN MILITARY SHIPMENT IN SYRIA
https://prophecyupdate.blogspot.com/ –
Iraqi media outlets claimed that the Israeli air force had struck a military shipment from Iran to Syria via Iraq on Thursday morning. Outlets affiliated with Iraqi Shiite militias said unidentified aircraft had targeted a vehicle carrying "logistical equipment" of an Iraqi militia group after it had transited the border into Syria near the Al Qaim crossing. The rarity of purported Israeli attacks by daylight indicated that the target was high value. The Step News Agency cited a security source as saying that the "international coalition" was behind the attack. 
The passageway between Iraq and Syria near the Syrian border town of Abu Kamal has been habitually used to deliver arms to pro-Iranian militias. Large blasts were heard later but, other than damage to equipment, no casualties or injuries were immediately reported.
The shipment appears to have contained components for imparting precision capabilities to Hizballah rockets, according to Israeli military sources.
————————————————-
https://prophecyupdate.blogspot.com/ – Associated Press
According to Israeli military estimates, Hamas has some 7,000 rockets, as well as 300 anti-tank and 100 anti-aircraft missiles, the commander said.
The Hamas militant group ruling Gaza has replenished its arsenal since a 2014 war with Israel and now has a vast collection of rockets, guided missiles and drones, a senior Israeli military commander said Thursday.
According to Israeli military estimates, Hamas has some 7,000 rockets, as well as 300 anti-tank and 100 anti-aircraft missiles, the commander said.
It also has acquired dozens of unmanned aerial vehicles and has an army of some 30,000 militants, including 400 naval commandos who have received sophisticated training and equipment to carry out seaborne operations, the commander added. He spoke on condition of anonymity under military guidelines.
The smaller Islamic Jihad group, which often acts independently of Hamas, boasts a similar arsenal, the commander said. That includes 6,000 rockets, dozens of drones and anti-tank and anti-aircraft missiles, and some 400 naval forces.
Hamas also made use of attack tunnels beneath the Gaza frontier during the 2014 war. Israel has discovered and destroyed around 20 tunnels since hostilities ended, including a large one last October that was still under construction.
The commander said an underground barrier equipped with sensors to detect tunnels is 99% complete and will cover the entire 37-mile (60-kilometer) frontier.
Hamas, which is opposed to Israel's existence, seized control of Gaza from rival Palestinian forces in 2007. Since then, Israel has fought three wars with Hamas and numerous smaller skirmishes with it and Islamic Jihad.
Israel has pointed to Hamas' increasingly sophisticated military capabilities to justify the blockade it has imposed on the coastal strip since the militant group seized power. The blockade, supported by neighboring Egypt, has taken a heavy toll on the territory's population of 2 million Palestinians.
————————————————-
https://prophecyupdate.blogspot.com/ – Damian Pachter
An Israeli airstrike against Iranian nuclear facilities is technically feasible and can help Israel buy some time, but it cannot completely resolve the problem, Dr. Olli Heinonen, former deputy director-general at the International Atomic Energy Agency and a senior research fellow at the Stimson Center think tank, told Israel Hayom on Wednesday. 
Heinonen, 75, is intimately familiar with the Islamic republic's nuclear program. After all, he spent entire days in underground Iranian nuclear sites when the nuclear program was in its infancy, and later on after it had expanded and developed. He served in numerous capacities at the IAEA, climbing the ladder to become the organization's second most senior official, during which he was charged with monitoring nuclear programs across the globe.
The interview with Heinonen took an interesting turn when he was asked about the possibility of an Israeli military strike in Iran, for the purpose of destroying its nuclear program.
"Technically, such an attack is feasible, even though several of the [nuclear] sites would be more difficult to attack than others," he explains. "But the entire matter starts with one thing: You need to know what you are bombing because if you don't know, you have a serious problem on your hands. It's easy to say, 'We need to bomb Natanz, Fordo.' Maybe there are other [uranium] enrichment sites. You need to know the status of these facilities. Are they still there? Are we familiar with them?"
————————————————-
IRAN APPEALS TO THE UN TO INTERVENE OVER 'ISRAELI MILITARY TREATS'
Iran is a clear, escalating threat to Israel, to the region, and globally. The Iran threat has been heightened by Trump leaving office and being replaced by Biden, a man the Iranian mullahs clearly deem to be a pushover.
Israel has made it clear that it will defend itself. Now (in a manner similar to the Palestinian jihad, which threatens Israel continuously) Iran is playing the victim and it has gone to the UN to ask it to intervene.
In his letter to the UN's Secretary-General Antonio Guterres, Majid Takht-Ravanchi sounds more like he is describing Iran than Israel, given Iran's extensive recent boasting about how it has built up its military might. Iran even admitted that it violated the nuclear deal. Takht-Ravanchi, however, knows that despite truth, history and the jihadist mission to obliterate Israel, the UN will likely be sympathetic to his complaint. The UN has, after all, historically demonized Israel via endless unjustifiable resolutions which endeavor to delegitimize the Jewish state and further threaten its existence.
"Iran calls for UN response over Israeli military action threat," by Maziar Motamedi, Al Jazeera, February 7, 2021:
Tehran, Iran – Iran's representative to the United Nations has protested recent Israeli military action threats against the country, calling on the intergovernmental organisation to interfere.
In a letter to UN Secretary-General Antonio Guterres, Majid Takht-Ravanchi said Israel has not only increased "provocative and warmongering rhetoric" against Iran, but is also actively making plans to act on its threats.
The latest example, he said, came in late January when top Israeli general Aviv Kochavi said Israel's military is preparing "a number of operational plans, in addition to those already in place" in reaction to Iran boosting its nuclear programme in recent months.
Iran's UN representative said the threat violates article two of the UN charter and requires a "proportionate response by the global community" due to Israel's history of attacking other nations in the region.
"We reserve the intrinsic right to defend ourselves and decisively respond against any threat or wrongful act by the Israeli regime," Takht-Ravanchi wrote.
Among other things, article two of the UN charter states that members must "refrain in their international relations from the threat or use of force against the territorial integrity or political independence of any state".
Takht-Ravanchi said Israel must take responsibility for its hostile actions and the UN must counter the country's "destabilising and warmongering policies" as the entity in charge of securing international peace.
The representative also called for his letter to be registered as a formal document in the UN Security Council.
————————————————-
https://prophecyupdate.blogspot.com/ – Richard Kemp
The International Criminal Court (ICC) waited until after US President Joe Biden took the oath of office before unilaterally handing itself territorial jurisdiction over Israel — more than a full year since the pre-trial chamber was asked to rule on the matter. Mindful of President Donald J. Trump's sanctions against ICC staff, including revoking Chief Prosecutor Fatou Bensouda's US entry visa, and his warnings against efforts to brand Israel and other allies as war criminals, court officials lacked the steel to make an announcement while he remained in the Oval Office.
The ICC has long had its sights on what it no doubt considers an unholy trinity: Israel, the US and Britain. Its reasons are twofold. First, these are the three Western democracies most active in using legitimate military force to defend their interests. This is anathema to the left-liberal doctrine of ICC officials and their soul-mates in such morally dissipated places as the UN Human Rights Council. Second, they wish to virtue signal, deflecting criticism that the court is biased against African states, which led to South Africa, Burundi and The Gambia threatening withdrawal in 2016. Yet by its charter, dealing with countries that lack the will or capability to bring their own to justice is the sole purpose of the ICC. This does apply to some states in Africa and elsewhere but demonstrably does not apply to Israel, the US or Britain, each of which have long-established and globally respected legal systems.
Israel was always highest on Bensouda's list, urged on by a Palestinian Authority intent on undermining the Jewish state through a dual strategy of brainwashing its own people to precipitate violence, and manipulating international entities such as the ICC to delegitimise lawful defensive efforts. Bensouda has also been encouraged by a vengeful UN Human Rights Council, which has for years made untold efforts to force Israelis into the dock, obsessing on this malevolent mission at the expense of genuine human rights abuses.
The ICC's design against Israel is the latest in a long history of endeavours to subjugate and scourge unwilling Jewish people deemed incapable of regulating themselves. When you examine the unexampled contortions the court has gone through just to get to this point, you have no choice but to question whether antisemitism is the motive.
The effects of the ICC's decision will be profound. This is only the end of the beginning. Unless halted, investigations into spurious allegations of war crimes will go on for years, perhaps decades, creating a global bonanza for all who hate Israel, including at the UN, the European Union, various governments and in universities and so-called human rights groups. Although determining jurisdiction does not imply guilt, it will be widely portrayed as just that and utilised to stir up hatred and violence against Israelis and Jews everywhere.
————————————————-
U.S. NOW ALLOWS CHINA ACCESS TO POWER GRID AND ALLOWANCE TO INSTALL HARDWARE
https://prophecyupdate.blogspot.com/ – Rotter News And Tech Blog
Biden allows Communist China on United States Power Grid. Joe Biden signed an executive order that will allow Communist China access to United States power grid.
The order rescinded an executive order by Former US President Donald Trump forbidding the Communist regime's involvement on the United States power grid.
So Beijing Joe is allowing Communist China not only access to the United States Power Grid, but allowing them to install hardware on our United States Power Grid!
You don't think that hardware has backdoors allowing hackers access to do anything they want with our power do you? No, that would be silly.
Biden has revoked a Trump-era executive order that sought to keep foreign countries and companies out of America's bulk power systems – principally entities associated with the Chinese Communist Party.
WHY would ANY FOREIGN COUNTRY be allowed access to the United States Power Grids? President Trump put this executive order in place for a very good reason and now

Beijing Jo

e is removing it.
Do you see where this is headed? Do your research and spread the truth. 
Here's a video on Biden allowing China access to the United States power grid. What's next? Our water filtration systems?
Deceptively named the "Executive Order on Protecting Public Health and the Environment and Restoring Science to Tackle the Climate Crisis," Joe Biden's order undoing Trump's executive order to keep China our of the United States power grid brings the United States one step closer to total absorption into the global system of technocratic authoritarianism.
Beijing now has direct access to a key piece of American national security infrastructure, our Power Grids, all under the guise of combating the ever-present boogeyman known as "climate change," with "public health" and "science" thrown in for good measure.
Trump had actively sought to ban, replace and set new criteria for bulk power system (BPS) electrical equipment coming from foreign countries, meaning Chinese equipment with possible hidden backdoors would not have been allowed in the United States.
"Foreign adversaries are increasingly creating and exploiting vulnerabilities in the United States bulk-power system, which provides the electricity that supports our national defense, vital emergency services, critical infrastructure, economy, and way of life," Trump's EO read.
"The bulk-power system is a target of those seeking to commit malicious acts against the United States and its people, including malicious cyber activities, because a successful attack on our bulk-power system would present significant risks to our economy, human health and safety, and would render the United States less capable of acting in defense of itself and its allies."
————————————————-
BILL GATES WARNS ABOUT BIOTERRORISM, SMALLPOX
https://prophecyupdate.blogspot.com/ – Victoria Builder
Smallpox was a deadly disease. It was eliminated completely a long time back. But this does not mean that there is no danger of this infection anymore.
The last naturally occurring smallpox infection was in 1977 and since then, no case of smallpox has been identified. But many countries have restored live cultures of the smallpox virus for making biological weapons or vaccines to protect lives from biological weapons. Many countries have held back live cultures of the virus which leaves the door open for a dangerous repeat outbreak of this infection. Accidentally or deliberately, the infection can resurface at nearly any time.
Over the years of Bill Gates's involvement in the vaccine industry, you will find he has ominously said this over and over regarding the resurgence of smallpox. This article is not meant to promote fear, but it is important to pay attention to what this man seems to be warning us about. With awareness, and also taking care of our immune system and our health, we can prepare for potential scenarios.
In 2017, Microsoft founder Bill Gates raised the alarm over a growing threat from bioterrorism, warning that it could cause tens of millions of deaths. These are all quotes from Gates:
"Terrorists could wipe out 30 million people by weaponizing a disease such as smallpox, which could be worse than that of a nuclear attack.
"The next epidemic could originate on the computer screen of a terrorist intent on using genetic engineering to create a synthetic version of the smallpox virus… or a super contagious and deadly strain of the flu."
"Getting ready for a global pandemic is every bit as important as nuclear deterrence and avoiding a climate catastrophe."
"Innovation, cooperation and careful planning can dramatically mitigate the risks presented by each of these threats."
"This includes germ games and other preparedness exercises, so we can better understand how diseases will spread, how people will respond in a panic, and how to deal with things like overloaded highways and communications systems."
"Fears terrorists could recreate diseases like smallpox to create havoc."
"Warns fast-moving airborne pathogen could kill more than 30 million in a year."
"Worse than a nuclear attack."
READ MORE FROM 2017

:
1 COMMENT:
ANONYMOUS SAID…
Knowing what we are experiencing now, it's quite plausible those diabolic demonic minds would pull something like this! Then they do their depopulation wet dream with more restriction on remaining populace's freedoms; This pattern needs to come to a screeching halt, IMO. Truly we have come to the crossroads of a needed complete overhaul for criminals in high places, or resign to their ushering in the prophesied Tribulations sooner than later.
Right now it looks like we need divine intervention, how this looks remains to be seen, or people rise up like never before, or our Trials & Tribulations unfold leading up to being removed? Never in my life-time have we witnessed Evil so in our faces telling us indirectly what they plan to do to the human-race while they gain traction through ill-gained wealth, power, control, to implement their evil, IMO! If David slayed Goliath, perhaps the masses can stop criminals through means yet to be uncovered for these times?? Hope, prayers, and yep, staying strong & healthy is a plus! Uncovering our Demonic Players might hold a clue to how to slay our exposed Demons?
TIME IS A TICKING!!
WEBPAGE ADMINISTATOR:
The only way "Bill Gates" can know about the next Pandemic i.e. "SMALLPOX" is if he and his Elite Friends are planning to "SPREAD SMALLPOX" Amongst the Public of this World. Be prepared, these "So Called Elite" are planning more chaos; This is just the beginning.
Matt. 24:7 For nation shall rise against nation, and kingdom against kingdom: and there shall be famines, and PESTILENCES, and earthquakes, in divers places.
(emphasis mine)
————————————————-
'

DISEASE X' COULD WIPE OUT 75 MILLION AND SPARK PANDEMICS EVERY FIVE YEARS
https://endtimeheadlines.org/2021/02/disease-x-could-wipe-out-75-million-and-spark-pandemics-every-five-years/ – Feb 12, 2021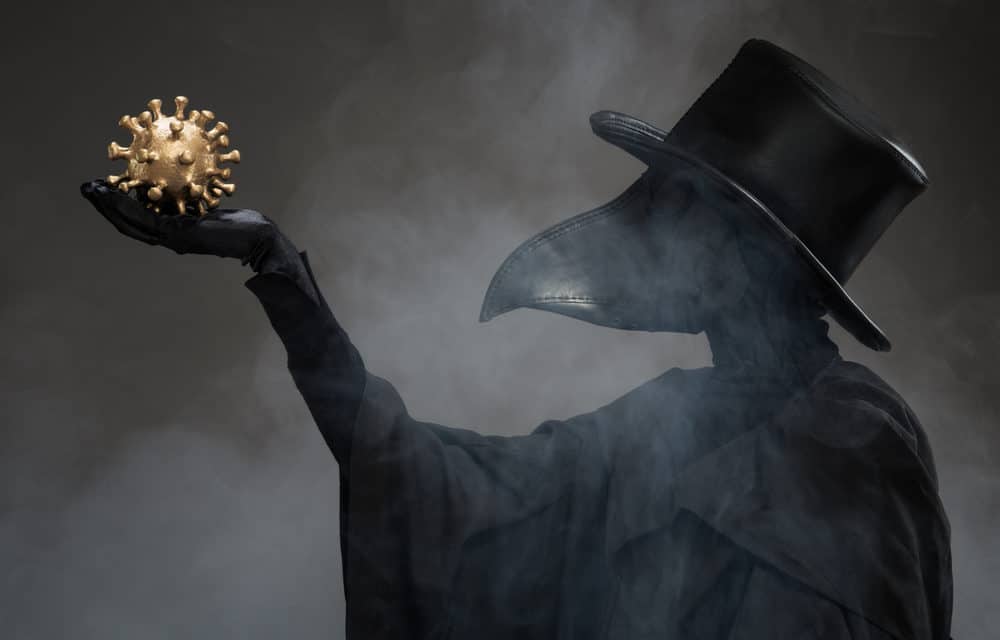 (OPINION) The Sun– Mankind is on a collision course with nature around the world which could trigger an outbreak known as "Disease X" which could be worse than the Black Death. Scientists have predicted we could face a health emergency or pandemic every five years likely caused by "zoonotic" diseases – when infections jump from animals to humans.
The World Health Organisation (WHO) announced this week it believes Covid is likely one of these types of infections as it is believed to have crossed from animals such as bats to humans. It has been warned even more deadly diseases like this are on the horizon – with warnings the next pandemic could be on the scale of the Black Death, which is estimated to have killed 75million people.
Experts have told The Sun Online how there are many other mysterious diseases lurking on the fringes of human society around the world that could make the jump to man. And there have been dozens of examples of diseases crossing from animals to man over the last few decades alone.
The nightmare scenario is one of these new diseases or a strain of an older one, emerges that is both highly contagious and highly deadly – allowing it to spread quickly and kill millions before the world can take action. The threat of unknown viruses that can be transmitted to humans and potentially cause widespread epidemics is known as Disease X by WHO. 

READ MORE:
————————————————-
PLANS FOR AMAZON'S NEW CORPORATE HQ IN WASHINGTON, DC RESEMBLE TOWER OF BABEL
Amazon has just unveiled the plans for its new corporate headquarters that will stand in Arlington, Virginia, directly across the Potomac River from Washington DC. The announcement inaccurately describes the design as a "double helix" but scholars of ancient history and the Bible will readily recognize the ancient model for the design: the Tower of Babel.
Though it is true that DNA is arranged in a double-helix, the architectural design is not, in fact, a double helix that appears like a ladder that has been twisted into a corkscrew. The design of the building is, perhaps, a single helix with a spiral walkway ascending the exterior of the building. The architectural design of the Amazon building does, in fact, closely resemble that of a ziggurat, a type of massive structure built in ancient Mesopotamia. A ziggurat has the form of a terraced compound of successively receding stories or levels.
The biblical account of the Tower of Babel has been associated by modern scholars to the massive construction undertakings of the ziggurats of Mesopotamia, and in particular to the ziggurat of Etemenanki in Babylon in light of the Tower of Babel Stele describing its restoration by Nebuchadnezzar II.
————————————————-
https://prophecyupdate.blogspot.com/ – Strange Sounds
Those who are planning to travel abroad in 2021 might need to pack more than just their paper passport. As many countries peg freedom to travel to immunity proof or a negative COVID-19 test, the concept of a so-called vaccine passport of some kind is being floated as an international solution to a public health problem.
Earlier in February, Denmark shared its plans to develop its own digital vaccine passport that would identify those who have received the COVID-19 vaccine. "In three, four months, a digital corona passport will be ready for use in, for example, business travel," said Denmark's Finance Minister Morten Bødskov.
Denmark's vaccine passport will live on one's phone, and will essentially serve as documentation that the holder has received a SARS-CoV-2 vaccine. Bødskov said that Denmark will "be among the first in the world to have it." The idea is that this digital document will ease travel restrictions for international travelers by allowing them to bypass a mandated quarantine, or perhaps avoid having to take a COVID-19 test prior to departure and upon arrival.
But protesters already marched against this 'vaccine passport' in Copenhagen, Denmark:
Denmark isn't alone in considering such a solution as a means to open up countries and revive tourism as soon as possible. Sweden is also considering implementing their own digital "vaccine passport" program. And this month, Estonia announced it will allow passengers arriving into the country with a designated certificate of COVID-19 vaccination to avoid quarantine requirements. On Monday, news broke that Greece and Israel made a deal that will allow vaccinated people who hold a so-called "green passport" to travel more freely between the two countries, once travel restarts. 
Specific details about a standardized certificate proving inoculation are still being hashed out, but the groundwork is being laid. In the United States, the Biden Administration issued an order requesting an assessment of the "feasibility of linking COVID-19 vaccination to International Certificates of Vaccination or Prophylaxis" and producing a digital certificate.
The concept of a "digital vaccine passport" or "green passport" aligns with what the World Health Organization (WHO) is creating, something they call a Smart Vaccination Certificate. WHO recently put together a working group of experts to reach a consensus around security, authentication, and to develop guidance and best practices on how and when these certificates can be used.
While many details still need to be hammered out, health experts do expect a digital vaccination certificate that will allow people to bypass quarantine restrictions and other bureaucratic barriers will be a normal part of our lives in the near-future. Litjen Tan, Chief Strategy Officer of the Immunization Action Coalition, told Salon that WHO will likely set the standards of what will be globally accepted.
"The idea is there's a digital vaccination certificate that has key specifications, key standards that everyone will support and use and it will operationalize a global version of vaccination certificate," Tan said. "And I think that's exactly where a lot of policymakers are going."
Dr. David Studdert, a professor of medicine at Stanford University, agreed.
"I think they are going to be pretty broadly adopted for certain activities, and it looks like air travel will be one of the first," Studdert said. "I think there's a certain inevitability to them, but the question that I think many of us are wondering about is whether the government will get involved here, and offer some sort of public program."
Studdert said he thinks "in some countries that's going to happen," but it's not clear that it will happen in the United States. Studdert added that he forsees the private sector in the U.S. will "lead the way."
And there are already concerns around how mass distribution of a digital vaccine passport can be accomplished in a way that would be accepted around the world, protect privacy and remain accessible to people regardless of their socioeconomic status.
————————————————-
https://prophecyupdate.blogspot.com/ – IANS  |  Jakarta 
An earthquake measuring 6.4 on the Richter scale jolted Indonesia's Bengkulu province, authorities said, adding that no casualties or damages were reported.The quake struck at 7.52 p.m. on Wednesday, with the epicentre at 80 km southwest Enggano Island and a depth at 10 km under seabed, Abubakar said.
The intensity of the quake was felt at II to III MMI (Modified Mercalli Intensity) in the island and II MMI in Bengkulu city and Kepahiang district, the official said.
In Enggano Island, the hardest-hit area, the jolts cause damages or casualties, said Welson Hendri, head of emergency unit of disaster management agency in North Bengkulu district where the island is located.
Earlier on Wednesday, a tsunami warning had been issued after a massive undersea earthquake measuring 7.7 on the Richter scale struck a region between Australia and Fiji and north of New Zealand.
————————————————-
GLOBAL WARMING UPDATE:
https://prophecyupdate.blogspot.com/ –
——————————————
WEBPAGE ADMINISTRATOR:

 

Global Warming is a "Fabrication" of the "Elites" (One World Government) "Mindset" to assist in taking down the World's Economy, and setting up many control systems in order to bring in the

"

GREAT RESET".
Two very important factors come into play with the "Global Warming" Chaos; No 1 is that in order to operate effectively our World needs some "Carbon" and other pollutants in the atmosphere in order to function effectively; but I agree not to the extent which "Greed and Corruption" has engineered to date.
But one major factor has not been advertised, and that is that God is still "IN CHARGE" of his Creation; "THIS WORLD"; and most of the disasters occurring in our World today have been from God. God is trying to wake people up so that they will accept that we are in the time of the "END OF DAYS"; The 6,000 year timeline has been reached, and the 1,000 Millenium Reign of Jesus Christ will begin in approximately 7 years time (After the 7 years of "Wrath" and "Judgment" by God on this very sick and "Ungodly" people of this World.
——————————————-
MAKE NO MISTAKE; GOD'S JUDGMENT ON MANKIND IS RIGHT AT OUR DOORSTEP; READ REVELATION 6 TO 22; AND KNOW THAT WE ARE ON THE VERY BRINK OF THIS JUDGMENT:
Heb. 9:27 And as it is appointed unto men once to die, but after this the judgment:
Heb. 10:27 But a certain fearful looking for of judgment and fiery indignation, which shall devour the adversaries.
James 2:6 But ye have despised the poor. Do not rich men oppress you, and draw you before the judgment seats?
James 2:13 For he shall have judgment without mercy, that hath shewed no mercy; and mercy rejoiceth against judgment.
1Pet. 4:17 For the time is come that judgment must begin at the house of God: and if it first begin at us, what shall the end be of them that obey not the gospel of God?
Jude 15 ¶ To execute judgment upon all, and to convince all that are ungodly among them of all their ungodly deeds which they have ungodly committed, and of all their hard speeches which ungodly sinners have spoken against him.
Rev. 14:7 Saying with a loud voice, Fear God, and give glory to him; for the hour of his judgment is come: and worship him that made heaven, and earth, and the sea, and the fountains of waters.
Rev. 19:2 For true and righteous are his judgments: for he hath judged the great whore, which did corrupt the earth with her fornication, and hath avenged the blood of his servants at her hand.
Rev. 20:4 And I saw thrones, and they sat upon them, and judgment was given unto them: and I saw the souls of them that were beheaded for the witness of Jesus, and for the word of God, and which had not worshipped the beast, neither his image, neither had received his mark upon their foreheads, or in their hands; and they lived and reigned with Christ a thousand years
————————————————-
UK STRUCK WITH THE DEEPEST "EXTREME FREEZE" IN OVER A DECADE
https://endtimeheadlines.org/2021/02/uk-struck-with-the-deepest-extreme-freeze-in-over-a-decade/ – Feb 11, 2021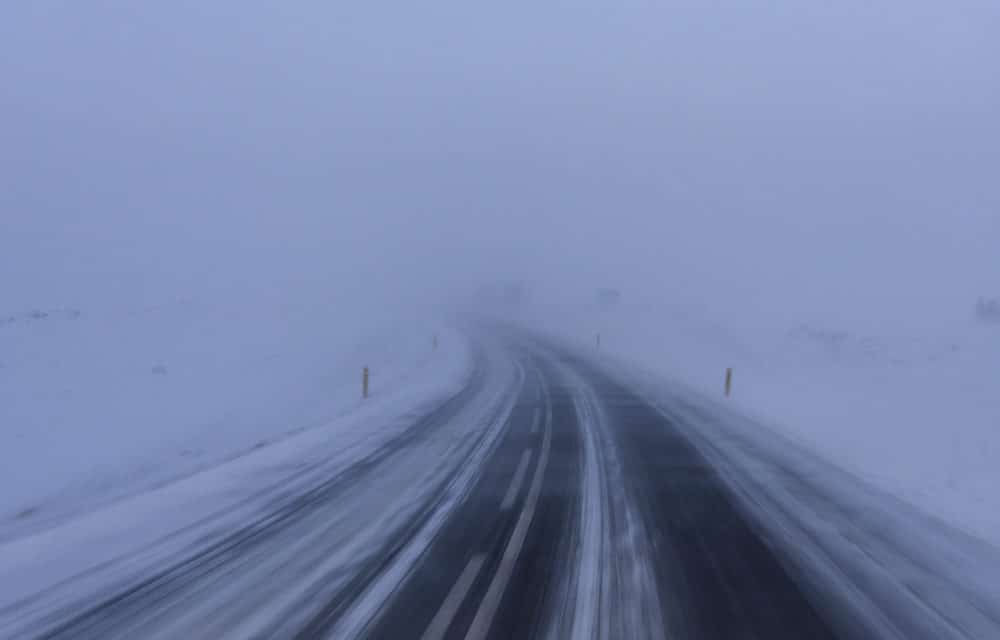 (The Watchers) – Snow and icy conditions are set to cause further disruptions across the United Kingdom after the deepest "extreme freeze" in a decade hit the country, causing mass cancelations of classes, businesses, and travel services. On Thursday, February 11, 2021, the country has recorded its coldest night in more than 25 years as the mercury dropped to nearly -23 °C (-9.4 °F) in northern Scotland.
About 70 schools were shut across the UK, while many businesses and travel services were canceled or delayed as snow blanketed the country during the storm's onslaught. According to local media, it was believed to be the deepest "extreme freeze" for a decade.
On Wednesday, February 10, roads as far south as Kent were impassable due to a thick sheet of ice, while the M20 was closed in both directions. In southeast England, the icy conditions caused mass disruption of rail services. No replacement transport was available as many routes were closed. Treacherous driving conditions had also caused a number of accidents, according to authorities.
"Cold weather can have a serious impact on health, particularly for older people and those with heart and lung problems, as it increases the risks of heart attacks, strokes, and chest infections," warned Dr. Owen Landeg of Public Health England as a cold weather alert was issued for the whole country earlier this week.

READ MORE
————————————————-
NTEB PROPHECY NEWS PODCAST: CHRISTIAN PROPHETS ARE FINDING LARGE FOLLOWINGS BUT IS IT OF THE LORD OR IS IT AN END TIMES DECEPTION TO MISLEAD?
https://www.nowtheendbegins.com/ – by Geoffrey Grider February 12, 2021
On this episode of the NTEB Prophecy News Podcast, we are looking at the current renew interest in end times Bible prophecy, which is a good thing, and showing you how this new class of 'prophets' receive their prophecies and vision, but guess what? It's mostly not through the pages of God's preserved word and therein lies the problem. God will never contradict His word in order to bring His word to pass, this is one of the main lessons of rightly dividing we learn from our apostle Paul. In 1 Corinthians 15 we read about how the gospel of the grace of God is 'according to the scripture', and so much everything be, according to the scripture and not according to our feelings and dreams. Today we will explore the current 'prophecy explosion' and see how well it lines up with the revealed and preserved word of God as found in our King James Bibles. 
 NOW THE END BEGINS SHARE:
Today we will explore the current 'prophecy explosion' and see how well it lines up with the revealed and preserved word of God as found in our King James Bibles.
SELF-PROCLAIMED CHRISTIAN PROPHET Albert Milton released a YouTube prophecy last year related to Donald Trump. In it, Milton said that he had heard from God personally and could now guarantee that Trump would serve another 4 years starting in 2021. Milton was not the only Christian 'prophet' making this very bold prediction, and all of them were wrong. So what do we make of this strange situation where people are interested in Bible prophecy but not interested in Bible doctrine?
"A wonderful and horrible thing is committed in the land; The prophets prophesy falsely, and the priests bear rule by their means; and my people love to have it so: and what will ye do in the end thereof?" Jeremiah 5:30,31 (KJB)
ON THIS EPISODE OF THE NTEB PROPHECY NEWS PODCAST, we are looking at the current renew interest in end times Bible prophecy, which is a good thing, and showing you how this new class of 'prophets' receive their prophecies and vision, but guess what? It's mostly not through the pages of God's preserved word and therein lies the problem. God will never contradict His word in order to bring His word to pass, this is one of the main lessons of rightly dividing we learn from our apostle Paul. In 1 Corinthians 15 we read about how the gospel of the grace of God is 'according to the scripture', and so much everything be, according to the scripture and not according to our feelings and dreams. Today we will explore the current 'prophecy explosion' and see how well these self-proclaimed prophets line up with the revealed and preserved word of God as found in our King James Bibles.
This live NTEB Prophecy News Podcast begins today starting at Noon EST, please join us and bring a friend!
STUDY HELPS AND LINKS FOR TODAY'S PODCAST
————————————————-
SALVATION
CLICK ON LINKS BELOW:
WHAT IS SALVATION? What is the Christian doctrine of salvation? 
SIMPLY Salvation is believing in the Lord Jesus Christ death on the Cross where he gave his life for us. And
HOW DOES GOD SAVE

?

In the Christian doctrine of salvation, God has rescued us through (JESUS CHRIST DEATH (ON THE CROSS) AND HIS "RESURRECTION) (John 3:17). Specifically, it was Jesus' death on the cross and subsequent resurrection that achieved our salvation (Romans 5:10; Ephesians 1:7). Scripture is clear that salvation is the gracious, undeserved gift of God (Ephesians 2:5, 8) and is only available through faith in Jesus Christ (Acts 4:12).
AND IT IS A "FREE" GIFT, BASED ON OUR LOVE FOR JESUS SACRIFICE FOR US AND OUR CONTINUAL SINS THAT MUST BE "FORGIVEN" THROUGH HIS SACRIFICE.
————————————————
AN EXAMPLE OF THE SINNERS PRAYER:
Dear Father,
I now believe that Jesus Christ is Your only begotten Son, that He came down to our earth in the flesh and died on the cross to take away all of my sins and the sins of this world. I believe that Jesus Christ then rose from the dead on the third day to give all of us eternal life.
Lord Jesus,
I now confess to You all of the wrong and sinful things that I have ever done in my life. I ask that You please forgive me and wash away all of my sins by the blood that You have personally shed for me on the cross. I am now ready to accept You as my personal Lord and Savior. I now ask that You come into my life and live with me for all of eternity.
Father, Jesus – I now believe that I am truly saved and born again.
Thank You Father.
Thank You Jesus.
————————————————
JESUS CHRIST RETURN FOR HIS CHURCH IS "IMMINENT"
Matt. 7:27 And the rain descended, and the floods came, and the winds blew, and beat upon that house; and it fell: and great was the fall of it.
Matt. 24:38 For as in the days that were before the flood they were eating and drinking, marrying and giving in marriage, until the day that Noe entered into the ark,
Matt. 24:39 And knew not until the flood came, and took them all away; so shall also the coming of the Son of man be
——————————————–
DON'T WAIT FOR THE LAST MINUTE
We are currently in the "Birth Pangs" pending the coming "7 year TRIBULATION" period, where all the Nations on Earth will be subject to God's Wrath on an "UNGODLY" World. The Rapture of Jesus Christ Church is "TOTALLY" imminent; And what will follow after that will be massively more devastating that we are seeing right now (Read Revelation Ch 6 – 22) God is trying to get everyone's attention to the coming Judgments; He does not want "ANYONE" to perish, but all to come to repentance. He loves us, but will not stand idly by and watch the World, (His Creation) turn to sin and debauchery). We are currently living in a fallen "Satanic" World where "EVIL", is totally accepted, "and God and his Love for his Church": is being exponentially rejected. The time has come when God HAS TO intervene, and he is (The prophetic word listed in his Word the Bible is being fulfilled exponentially).
——————————————————
THE NEW WORLD ORDER:
ONE WORLD GOVERNMENT – ONE WORLD ECONOMIC SYSTEM – ONE WORLD RELIGION
Dan. 9:27 And he shall confirm the covenant with many for one week: and in the midst of the week he shall cause the sacrifice and the oblation to cease, and for the overspreading of abominations he shall make it desolate, even until the consummation, and that determined shall be poured upon the desolate
Dan. 7:24 And the ten horns out of this kingdom are ten kings that shall arise: and another shall rise after them; and he shall be diverse from the first, and he shall subdue three kings
Rev. 17:12 And the ten horns which thou sawest are ten kings, which have received no kingdom as yet; but receive power as kings one hour with the beast
—————————————————-
THE MARK OF THE BEAST:
DON'T TAKE THE MARK OF THE BEAST WHICH IS (CHANGING YOUR D.N.A.) AND GIVING YOUR CONTROL OVER TO THE "BEAST SYSTEM" – THIS IS AN ABONOMINATION TO GOD: (YOU ARE HIS CREATION):
Rev. 13:14 And deceiveth them that dwell on the earth by the means of those miracles which he had power to do in the sight of the beast; saying to them that dwell on the earth, that they should make an image to the beast, which had the wound by a sword, and did live.
Rev. 13:15 And he had power to give life unto the image of the beast, that the image of the beast should both speak, and cause that as many as would not worship the image of the beast should be killed.
Rev. 14:9 And the third angel followed them, saying with a loud voice, If any man worship the beast and his image, and receive his mark in his forehead, or in his hand
THE PUNISHMENT FROM GOD FOR THOSE WHO TAKE THE MARK AND WORSHIP THE "BEAST SYSTEM":
Rev. 14:10 The same shall drink of the wine of the wrath of God, which is poured out without mixture into the cup of his indignation; and he shall be tormented with fire and brimstone in the presence of the holy angels, and in the presence of the Lamb:
 (YOU ARE GOD'S CREATION – CHANGING YOUR D.N.A. AND/OR GIVING YOUR ALLEGANCE TO ANOTHER ENTITY I.E. (THE ANTICHRIST) – IS AN ABONOMINATION TO GOD):
————————————————-
THE FUTURE CONONAVIRUS INJECTION AT THIS POINT IN TIME ALSO APPEARS TO BE "MASSIVELY" AGAINST GOD AS IT WILL IS ALSO TAINTED WITH A CHANGE IN YOUR (R.N.A. WHICH CHANGES YOUR D.N.A.) AND WILL ALTER YOUR BODY IN MANY WAYS, (INCLUDING DEATH).
————————————————-
  WEBPAGE ADMINISTRATOR:
(THE AUSTRALIAN R.N.A. VACCINE)
You Know, there comes a time in one's life when you just have to speak up regarding the "Blatant "Stupidity", "Greed", "Corruption", "Lies", "ETC" that some people have in their Soul; To say we have to have the Vaccine because of an "I SAID SO" attitude; even if it is Tainted with "DEATH", it can change your R.N.A. to Totally Change your D.N.A. Causing "DEATH". And "OH" if you change your D.N.A. don't look to God to have Mercy on you "IF" you survive, because "GOD" is the "CREATOR" of your "SOUL", and your "BODY". And once you change your D.N.A. you WILL become "NEPHLINIC," i.e. a different person. This is what the fallen Angels did after God Created Adam and Eve, they changed "Animal", and "Human" D.N.A. Which turned "Humans & Animals into a Totally different Species, i.e. it made them "NEPHLIMIC" "NOT OF GOD". God's Judgment is coming upon the people that are creating this "Ungodly" Evil, and like it was before the "FLOOD", so it will be again; Destruction of God's Creation over a "SEVEN YEAR PERIOD". Revelation Chapter 6 to Revelation Chapter 22. Which is about to start any time in the very near future.
This RNA "Vaccine" is "NOT APPROVED", and Trials that they recently conducted on people in Korea, Africa, and God knows where else, resulted in "Hundreds" of Deaths, and left the rest very sick and dying. And since then "tens of Thousands" of people are becoming very sick after the jab, and most are dying. Ask yourself why are they vaccinating Nursing Home residents and Hospitals first; the answer is because the New World Order's Objective is to Eliminate every person over 70 Years Old, and that is exactly what is happening Worldwide;
The "AGENDA" of the "NEW WORLD ORDER" "THE ORDER OF THE PROTOCOLS OF ZION" is to wipe out "EIGHT TENTH'S OF HUMANITY", and leave enough room for the "ELITES" to live in peace and harmony". But they have not considered God into this equation, and he is our Creator and he loves his Creation with a passion –Jesus Christ died for us on the cross at calvary, and Once the Church has gone from this World God's vengeance will commence on the Ungodly of this World.
THE NEW WORLD ORDER THAT HAS ALREADY BEGUN, It Means A "ONE WORLD GOVERNMENT", A ONE WORLD CHURCH, AND A ONE WORLD RELIGION ("CHRISLAM"). "AND IT IS PURE EVIL"
PLEASE ACCEPT GOD'S FREE GIFT OF SALVATION. IT IS OUR ONLY HOPE