Bible Prophecy Update-Nov. 21 2020
———————————————–
Rumors Of War Amid US Government Uncertainty
•

Streamed live on Nov 20, 2020

44.9K subscribers
As U.S. has uncertainty what will happen in the government, there are Rumors of War launching concerns that some kind of war could be on the near horizon in the Middle East. Support this ministry so we can continue sharing signs of Biblical prophecy to the world, donate here:

https://signsofthelastdays.org/giving-2/

Check recurring contribution button to become a monthly Partner In Prophecy. You can also now WATCH this LIVE-STREAM on our WEBSITE at this link:

https://signsofthelastdays.org/live/
———————————————–
Israel & Palestine on road to Peace-Action in skies between China/US-Turkey to revive Empire?

59.3K subscribers
You will hear the following in this Broadcast: -China deploys jets as US warplanes enter disputed air space –'Leave immediately!' -China will race to expand 'empire' and attack Taiwan during window of opportunity, experts fear -Experts Warn Turkey's Dreams of Reviving the Ottoman Empire Threaten Mideast Stability -Palestinians restore ties with Israel -Gantz welcomes renewed Palestinian security ties, calls for peace talks -Russia developing new weapon to replace Iskander missile system -UK announces largest military investment since Cold War
—————————————–
The Fullness of the Gentiles

188K subscribers
The Fullness of the Gentiles The prophet Hosea spoke of a time when the LORD would bring in a people who were once not His. The Apostle Paul reinforces this truth in the book of Romans when he explains how God is currently working to bring in "the fullness of the gentiles" after Israel's rejection of the Messiah. Are we living in the times of the gentiles today? What does God have in store for His chosen people of promise in the future? Dive into these Biblical truths in this teaching by Amir Tsarfati. Amir Tsarfati
———————————————–
Prophecy Update – Current Events (11/20/20)

188K subscribers
Prophecy Update – Current Events (11/20/20) Pastors Tom Hughes & James Kaddis

 
—————————————————
LATEST NEWS CLIPS – ARTICLES PRESENTATION (SUNDAY 22nd NOVEMBER 2020)
—————————————————
(THIS IS THE WORLD'S CURRENT TIMELINE)
Matt. 24:6 And ye shall hear of wars and rumors of wars: see that ye be not troubled: for all these things must come to pass, but the end is not yet.
Matt. 24:7 For nation shall rise against nation, and kingdom against kingdom: and there shall be famines, and pestilences, and earthquakes, in divers places.
Matt. 24:8 All these are the beginning of sorrows.
Matt. 24:9 Then shall they deliver you up to be afflicted and shall kill you: and ye shall be hated of all nations for my name's sake.
Luke 12:40 Be ye therefore ready also: for the Son of man cometh at an hour when ye think not
—————————————–
THIS IS THE WORLD'S VERY NEAR FUTURE:
Matt. 24:21 For then shall be great tribulation, such as was not since the beginning of the world to this time, no, nor ever shall be
—————————————————
WE PREACH THE BLESSED HOPE FOR THE FUTURE IN JESUS CHRIST OUR SAVIOUR
1Cor. 12:3 Wherefore I give you to understand, that no man speaking by the Spirit of God calleth Jesus accursed: AND THAT NO MAN CAN SAY THAT JESUS IS THE LORD, BUT BY THE HOLY GHOST.
"Behold, I come like a thief! Blessed is he who stays awake and keeps his clothes with him, so that he may not go naked and be shamefully exposed."
"And you know what is restraining him now so that he may be revealed in his time. For the mystery of lawlessness is already at work. Only he who now restrains it will do so until he is out of the way."
REV. 14:12
Here Jesus was alluding to the fact that the Doctrine of Eternal Security WILL EXPIRE WITH THE RAPTURE OF THE CHURCH
Luke 12:37 Blessed are those servants, whom the lord when he cometh shall find watching: verily I say unto you, that he shall gird himself, and make them to sit down to meat, and will come forth and serve them
SO WON'T YOU ACCEPT JESUS NOW AND BE REMOVED FROM THAT EVENT  (OF TRIBULATION) AND LIVE FOREVER WITH JESUS IN THE FAMILY OF GOD?
2 "(For he saith, I have heard thee in a time accepted, and in the day of salvation have I succoured thee: behold, now is the accepted time; behold, now is the day of salvation.)" (2nd Corinthians 2:6)
—————————————————
DAILY CHRISTIAN BIBLICAL QUESTIONS AND ANSWERS:
—————————————————
STRUGGLING WITH SALVATION
https://gracethrufaith.com/ask-a-bible-teacher/struggling-salvation/
QUESTION:    I am struggling with thoughts about my salvation. I accepted Jesus when I was young. I fell away many times and always came back to him. Did I desensitize myself to the Holy Spirit? I feel cold and uncaring.
ANSWER:  You didn't fall away, you wandered off. And you didn't come back, the Lord went after you and brought you back. This is how it is between the Shepherd and His sheep. As a believer, your salvation is not based on your behavior, it's based on His promise never to lose you (John 6:37-40).
If you feel cold and uncaring it's because the guilt you feel for your sins has allowed the enemy to steal the joy of your salvation. But you can get it back by choosing to do things differently. As the saying goes, if you want to feel the way you used to feel, do the things you used to do. Confess your sins, worship the Lord, read His word, fellowship with believers. You get the idea.
Struggling With Forgiveness
https://gracethrufaith.com/ask-a-bible-teacher/struggling-with-forgiveness/
QUESTION:  I'm a Christian, but I struggle with forgiveness. Recently, I had several co-workers and supervisors who seriously hurt me with their words and deeds. I became so bitter that I began to hate them. I knew this was wrong, therefore, I asked God to take the hate I had for them away.
Eventually, the hate began to fade, but I never could forgive them. Although I worked with them daily, I would do every thing in my power to avoid them. When I had a chance to move to another state I reasoned with myself by saying "once I relocate, I won't have to deal with them anymore, therefore, it will be easier for me to forgive them".
I've now relocated, but I'm convicted every time I think about not forgiving them when I worked with them. Does God frown on the fact that I was not strong enough to forgive them when I should have forgiven them?
ANSWER:  Every day is a new day with God. Although he says that He can't forgive us for our anger until we forgive others for the hurt they've caused us (Matt. 6:14-15) He never says, "Too late. You should have done it earlier."
Ask Him to forgive them and you, and send them a card or eMail to tell them you've forgiven them. Chances are they won't even know that you've been angry all this time.
But regardless of their response, the important thing is that you forgive them from your heart and be restored to fellowship with the Lord. He will bless you for doing so because in all things God works for the good of those who love Him and are called according to His purpose (Romans 8:28).
Struggling With sin
https://gracethrufaith.com/ask-a-bible-teacher/struggling-with-sin/
QUESTION:    I struggle with a particular sin that seems to have a stronghold on me. I commit this particular sin because I like it. I know it is wrong but I do it anyway… because I like it. After I commit this sin I feel guilty and remorseful. I repent and ask God to forgive me only to go right back and do it again. It's as if there are two of me warring against each other. It has become a vicious cycle. Sometimes it seems like I'm fighting a losing battle. I'm so frustrated!
ANSWER:  stop beating yourself up. We all sin, and we all commit the same sins over and over. Even the mighty Paul had this problem. "For I have the desire to do what is good, but I cannot carry it out. For what I do is not the good I want to do; no, the evil I do not want to do–this I keep on doing." (Romans 7:18-19)
The only hypocrites among us are those who deny they have problems similar to yours. For some it's over eating, or drinking too much. Others can't control their tempers, or their lusts, or their envy, or their pride. Still others have idols they can't lay down, like their possessions, their bank accounts, or their leisure activities. If sin wasn't pleasurable we'd have no trouble denying it.
The most important thing for all of us to remember is that this life isn't about pleasing ourselves. It's about thanking God for saving us. We do it by adopting behavior that pleases Him. One way to stop liking our sins so much is learning to like pleasing God more than we like pleasing ourselves. That requires knowing more about what He saved us from as well as what He saved us into. He saved us from having to pay the penalty for all the sins of our life. And He saved us into a life of eternal happiness and joy with him. The more you know about what these two things really mean, the more motive you will have to please him.
But nobody on Earth is perfect, so when you sin, confess and receive your forgiveness (1 John 1:9). For God, that's the end of it and He forgets it ever happened. You should make it the same for you. Focus on these things and pretty soon you'll find you're not sinning as much and you'll be on your way to achieving the victory you desire.
Struggling With Creation
https://gracethrufaith.com/ask-a-bible-teacher/struggling-creation/
QUESTION:    I am a Christian. The one area I struggle with is the six day creation account in Genesis. I have a hard time reconciling the world being created in six days with the loads of evidence for the 13 billion year old universe and 4.5 billion year old Earth. Also, the universe and our solar system was created through colliding planets and exploding stars. Dinosaurs roamed the earth and then became extinct. This hardly seems like a paradise before Adam sinned in the Garden. Was only the Garden a paradise? Perhaps there was still chaos outside of the garden and before the Garden was created?
ANSWER: Many Christians have this problem. The "scientific" explanation of creation has been so thoroughly ingrained in our minds that many Christians never consider the possibility that things might have happened a different way. Even in your question you state things as if they are facts when in actuality they are only theories. True science requires observation and there was no scientific observation of the creation. It was only witnessed by one person, God, and He gave us His eye witness account.
His account was the very first word we have from Him, and our whole relationship is based on our belief that He always tells us the truth. On the other hand "science" is continually evolving as experience shows that things men thought were true at one time have been disproved by things more recently discovered.
So here is the choice we all have to make. Do we believe God, the only eyewitness, upon whom we've staked our eternal destiny? Or do we believe men who can only speculate about these things based on incomplete knowledge and have a history of changing their story?
Fortunately, our salvation does not depend upon our acceptance of the Bible's creation account. But if we can't believe the first thing God told us, how can we justify believing anything else He has told us, like His promise to save us for example?
—————————————————-
NEWS CLIPS/ARTICLES OBTAINED FROM MANY SOURCES – INCLUDING
Tracking bible prophecy.org
Rapture Ready News
Prophecyupdate.Com
Main News Channels
End Times Headlines
Prophecyupdateblogspot.com
Stevequayle.com
Gracethrufaith.com
Nowtheendbegins.com
Other Christian Sites
(CLICK ON) LATEST DAILY NEWS CLIPS:
ISRAEL NEWS:
THE MIDDLE EAST PEACE PLAN IS "ANTI GOD" – (GOD WILL NOT ALLOW JERUSALEM TO BE DIVIDED).
ZECHARIAH 12:2-3
God is in control, and He told the nations the consequences of dividing the Promised Land and declaring peace and safety on their own terms (Joel 3:1-2; I Thess. 5:3)
WORLD TERRORISM/CHAOS/WARS
GENERAL WORLD NEWS:
GENERAL WORLD CORONAVIRUS NEWS:
MASSIVE EARTH CHANGES/EARTHQUAKES/VOLCANOES ETC:
2Chr. 7:13 If I shut up heaven that there be no rain, or if I command the locusts to devour the land, or if I send pestilence among my people;
2Chr. 7:14 If my people, which are called by my name, shall humble themselves, and pray, and seek my face, and turn from their wicked ways; then will I hear from heaven, and will forgive their sin, and will heal their land
CHRISTIAN AND RELIGIOUS WORLD NEWS:
Matt. 24:9 Then shall they deliver you up to be afflicted, and shall kill you: and ye shall be hated of all nations for my name's sake.
Matt. 24:10 And then shall many be offended, and shall betray one another, and shall hate one another
EXTRA WORLD – ALTERNATIVE NEWS:
Please keep in mind that this collection of News Articles is mainly concerning America, but also take note that what happens in America will also "Dramatically" affect Australia and the rest of the World "Massively".
—————————————————-
WORLD – PROPHETIC NEWS ARTICLES PRESENTATION  (SUNDAY 22nd NOVEMBER 2020)
MIDDLE EAST AND WORLD WAR LOOMING THE BUILD UP TO PSALM 83  – ISAIAH 17 AND GOG OF MAGOG WARS EZEKIEL 37-38:
THE WHOLE WORLD IS UNSTABLE FINANCIALLY, POLITICALLY, PHYSICALLY, MORALLY, GODLY: – AND BECOMING MORE SO DAILY. (WE ARE IN THE BEGINNING OF SORROWS (MATT 24:8)
THE BIBLE STATES THAT IT WILL ONLY GET WORSE BEFORE THE START OF THE TRIBULATION OF MANKIND – (REVELATION 6)
But before that we have to go through the Birth Pangs, leading up to the Tribulation of Mankind; and I feel that the beginning of Matthew 24 explains that time very well. We are currently in the Birth Pangs (Even though Matthew 24: is directed at the Jewish Nation, it still reflects Biblical Prophecy for the whole World at this time):
Matt. 24:6 And ye shall hear of WARS AND RUMOURS OF WARS: see that ye be not troubled: for all these things must come to pass, but the end is not yet.
Matt. 24:7 FOR NATION SHALL RISE AGAINST NATION, AND KINGDOM AGAINST KINGDOM: and there shall be famines, and pestilences, and earthquakes, in divers places.
—————————————————-
GENERAL PROPHETIC NEWS SECTION:
—————————————————–
POPE FRANCIS'S ULTIMATE GOAL IS A WORLD CHURCH SUPPORTING WORLD GOVERNMENT AND A WORLD ECONOMY – AN ALL-INCLUSIVE GLOBAL CHURCH IS NOT GOING BACK TO THE BIBLE BUT BACK TO BONDAGE!
The Roman Catholic Church in recent days has been rocked, shocked, and mocked by the irresponsible comments of Pope Francis. It may be that the impact is as profound as in 1378 when there were two "legitimate" competing popes, one in Rome and one in Avignon, France. Known as the Western Schism, the split lasted from 1378 to 1417 when two men claimed to be the true Pope and in 1410, there were three contenders for the title! 
Each of the three Popes excommunicated the others. 
The Church managed to survive that fiasco, the Crusades, the Inquisition, and the Reformation, but will it survive the global sex scandal and the machinations of Pope Francis? 
In recent days, it was revealed that Francis has been up to some hanky-panky when it was discovered that he "liked" a seminude model's picture on Instagram. The Vatican announced today that it has launched a probe into the nudie caper. 
It seems the Pope keeps stepping in it almost weekly. Maybe he believes any publicity is good publicity. 
Many Roman Catholics think Pope Francis is a loose cannon that has broken away from its mounting and constitutes a danger to the whole Church as it shoots in all directions. Headlines in the Daily Mail blared, "Vatican at War!" Even cardinals are running away from his latest folly. His latest shot was an endorsement of civil marriages for the LGBTQ crowd, thinking that such action would help him win a global popularity contest. 
And stop the bleeding of members and money or, more crudely, nickels, and noses. 
The Pope's goal is to bring us all together in an attempt to undo the sixteenth-century Reformation and have a world church supporting a world government and world economy. 
Was the Reformation a mistake, or was it one of the most significant events in world history? 
Most educated people don't have a firm grasp on the world's religious, political, economic, and social conditions in the Middle Ages. Nor do they know what has been the dream, some say nightmare, of globalists—a united worldwide church. After all, who will disagree with everyone getting along? Of course, no one will, but there is much difference in getting along with people and uniting with those with whom you have vast differences. 
The Roman Catholic Church (RCC) has always considered Protestants as "separated brethren" even though the Roman Church declared for hundreds of years that there was no salvation outside the RCC. They always invite non-Catholics back into the fold with the understanding that the Vatican will still run things, and their peculiar doctrines and practices will prevail. Catholic officials are willing to overlook minor theological disputes and ignore them as a condition of bringing the breakaway denominations "back home." 
As long as they bring their checkbooks and don't try to run things. 
While Rome is willing to concede on minor differences, they will not concede on the veneration of Mary or the mass. During the 18th century in France, ordinary Frenchmen ridiculed the Roman Catholic Church (their national church) for their teaching of turning a piece of bread into God. However, Rome will not concede on the mass. 
Get ready, folks, the world church is being formed with headquarters in Rome, but here is one Bible-believer who will never "return to Rome" since my crowd was never in her! Independent churches were publicly baptizing converts in huge tubs throughout Germany, Switzerland, and other European nations long before the Reformation. I will stay independent (as were all original churches) as a hog on ice and free as an eagle until shrimp learn to whistle and pigs learn to fly. 
An all-inclusive, world church is not going back to the Bible but back to bondage! 
According to LifeSiteNews of August 22, 2019, a multi-faith committee was announced "to implement the 'Human Fraternity' document signed by Pope Francis and a Grand Imam in February that stated, among other things, that a 'pluralism and diversity, of religions, is willed by God.'" 
But then, the only way we can know the will of God is what is revealed in His Word. The Bible does not endorse a world church but a definite coming out from among them. Not unity but separation. The Bible never teaches denominationalism or world church, but each local church is to be a group of simple, sincere, and scholarly Christians who meet to sing, pray, and preach without any interference from any government or denominational authority. 
The Pope has no more biblical authority than an ordinary pastor or priest in an obscure village. 
Francis is aware that his biggest problem in constructing the world church will be Muslims who are accustomed to running everything, including the guillotine. Also, the Jews have been around longer than anyone has, so they will not be quick to respond to this theological courtship or, more correctly, seduction. Some Jews even believe all non-Jews are of a different and inferior species! How will that play in Rome? Or Tehran? 
So, headlines yell, "Vatican issues a happy Ramadan to all 'Muslim brothers and sisters'"; however, traditional Muslims do not consider any non-Muslims as spiritually related. The Koran often identifies all non-Muslims as "polytheists," "unbelievers," "infidels," etc., with which Muslims are not to be friendly. And for sure not to cooperate with them. 
The Pope asserted, "We Muslims and Christians are called to open ourselves to others, knowing and recognizing them as brothers and sisters…. this way, we can tear down walls raised out of fear and ignorance and seek together to build bridges of friendship that are fundamental for the good of all humanity." 
When Reformers broke with Rome in the 16th century, they did not do so out of fear or ignorance but because of overwhelming convictions and intelligence. The Bible had been translated and was now available to everyone, and it was obvious that what Catholic leaders were teaching was not found in its pages. The Bible reader had been intimidated and harassed and had his pockets picked for centuries to construct massive cathedrals all over Europe. 
With the translated Bible, they discovered that the Bible said nothing about Popes, archbishops, cardinals, holy water, rosary beads, hail Mary, the immaculate conception, lent, the sign of the cross, vestments, relics, statues, purgatory, limbo, penance, confession to a priest, elevation of Mary, indulgences, pilgrimages, etc. 
When one gets rid of all that, he almost ends up with an independent Bible or Baptist Church! 
The average Christian finally read in the newly translated Bibles that independent churches were to be filled with simple and sincere people, where someone read the Bible, another prayed. Then the preacher (not a priest) delivered a sermon followed by the singing of hymns. No liturgy, no ceremony, no mass, no richly dressed preachers. The Europeans could find very little in the Bible that reflected what they had experienced for a lifetime in their vast cathedrals. 
While Pope Francis spoke of "brothers and sisters" and friendship, ordinary Christians were chaffing under sharia in Muslim nations. Many were being persecuted as Francis gushed platitudes to appease and impress Muslim fanatics. He did not demand religious freedom or even tolerance on the part of Muslims in the Middle East nations. 
Francis demands that Protestants forget about the doctrines and practices that precipitated the Reformation but does not require or even suggest that Muslim leaders must make major concessions with Koranic commands that deal with hating and killing Jews and Christians or even making friends with them. 
No demands that female sexual mutilation is barbarity and must be stopped; no demand that honor killings are beastly; no requirements that killing any Muslim if he or she converts to Christ is criminal; and no demand for Islamic nations such as Saudi Arabia to permit Christian churches (not one in the whole nation). It seems Francis is quiet about the absurd and vile teachings of Islam. 
But then, Francis is a bridge-builder; however, here is one dude who will never cross that bridge. 
Pope Francis is a hypocrite who is more interested in public relations than helping the hurting and Gospel-deprived people under Islamic rule. But how can he give something he probably doesn't have? 
The Pope shamelessly speaks of building bridges rather than a hated wall to keep out unwanted immigrants while he lives behind a massive wall. Did I mention that Francis is a hypocrite? 
But the Pope keeps trying. He is the only person in Europe who can give an order and see it carried out by non-thinking zealots. Only the Pope can break the barriers and usher in the World Church. 
For sure, I'm not going to be a part of his world church, not even if I am promised the Pope's tiara, the keys to his Popemobile, and the combination of the Vatican vault. 
I had to struggle with the combination to the vault. 
————————————————-
IN ENGLAND, THE UNITED STATES AND AROUND THE WORLD, THE COVID-1984 FEAR MONGERS ARE TWISTING STATISTICS TO CREATE A TERRIFYING BUT FALSE NARRATIVE
https://www.nowtheendbegins.com/covid-19-fear-mongers-lying-to-us-united-states-united-kingdom-england/ – by Geoffrey Grider November 20, 2020
Remember way back when in the start of the plannedemic, how Dr. Birx told us that all people who died of whatever disease but also had COVID-19 would be classified as a COVID-19 death? So someone with COVID-19 who died of cancer or heart disease would be listed as dying of COVID-19? That, my friends, is a total scam, it's the old-fashioned shell game, three-card monte, a Ponzi scheme, take you pick, it's a lie. Yet, somehow, we just meekly accepted it, never pushed back, and allowed ourselves to be enslaved by a lie. Now that lie has grown to be a giant, and has become the greatest weapon that the enemies of freedom have ever had to control us.
 NOW THE END BEGINS SHARE:
Of those who have died from coronavirus, 35,806 people (95.6 per cent of the total) had at least one pre-existing serious medical condition. In fact, there have been just 42 deaths of people aged under 40 without a pre-existing condition.
There are some shocking COVID-19 statistics coming out today from the UK, shocking because they actual numbers paint a scenario that is not just a little different from grim predictions, it is absolutely 180° degrees in the opposite direction. In short, the people of England and the UK are waking up to the fact that their government has been lying to them about COVID-19, using it as a means of controlling the population. The exact same thing has been happening across the pond here in the United States as well.
"This know also, that in the last days perilous times shall come." 2 Timothy 3:1 (KJB)
I live in Saint Augustine, Florida, in St. Johns County, and as of today we have had a total of 7,881 COVID-19 cases with 90 fatalities, giving you right around a 1% mortality rate. But when you take away pre-existing conditions, that drops to just a handful of people. That is less than the number of people who die from the flu each year. So why are we being forced to wear masks, having lockdowns in states like California and Pennsylvania, and seeing Jews arrested in New York City for gathering to celebrate their religious faith? I think you know the reason.
 THEY ALLOWED BLACK LIVES MATTER TO RUN WILD IN THE STREETS, BUT NOW CUOMO AND DE BLASIO BEGIN COVID RESTRICTIONS AIMED AT TARGETING ORTHODOX JEWS
Remember way back when in the start of the plannedemic, how Dr. Birx told us that all people who died of whatever disease but also had COVID-19 would be classified as a COVID-19 death? So someone with COVID-19 who died of cancer or heart disease would be listed as dying of COVID-19? That, my friends, is a total scam, it's the old-fashioned shell game, three-card monte, a Ponzi scheme, take you pick, it's a lie. Yet, somehow, we just meekly accepted it, never pushed back, and allowed ourselves to be enslaved by a lie. Now that lie has grown to be a giant, and has become the greatest weapon that the enemies of freedom have ever had to control us.
And it's been amazingly successful, so much so that I think even our captors are surprised at how how much thier plan has succeeded. When I walk through our Public supermarket, I see all the workers in mask, I see nearly all the customers in masks, I am not, and when I look in their eyes I see stone, cold fear.
Take a look at how the same thing is happening in the UK.
What they DON'T tell you about Covid: Fewer beds taken up than last year, deaths a fraction of the grim forecasts, 95% of fatalities had underlying causes
FROM THE DAILY MAIL UK: With the nation's health at stake, it was revealed this week that GCHQ has embedded a team in Downing Street to provide Boris Johnson with real-time updates to combat the 'emerging and changing threat' posed by Covid-19. The intelligence analysts will sift through vast amounts of data to ensure the Prime Minister has the most up-to-date information on the spread of the virus.
How accurate were the Government's grim predictions?
The short answer is: not very. In a July report commissioned by Chief Scientific Adviser Sir Patrick Vallance, scientists estimated that there could be 119,000 deaths if a second spike coincided with a peak of winter flu. Yesterday, that figure stood at 54,286 – less than half that.
In fact, the second peak seems to have passed – over the past week there has been an average of 22,287 new infections a day, down from 24,430 the week before.
In mid-September, Sir Patrick made the terrifying claim that the UK could see 50,000 new coronavirus cases a day by mid-October unless more draconian restrictions were introduced. Yet we have never got near that figure.
What about its prophecies on deaths?
Ditto. Its warnings simply don't bear any relation to reality.
During the 'Halloween horror show' press conference used by Sir Patrick and Chief Medical Officer Professor Chris Whitty to scare the Government into implementing a second lockdown, one of their slides suggested that daily Covid-19 deaths could reach 4,000 a day by December. With ten days to go, we're still at less than 15 per cent of that figure. In fact, as the graph above shows, the current death rate is significantly below almost every modelled winter scenario.
 Are hospitals close to full capacity?
The answer is 'no' – contrary to what the Government experts would have you think after they last month published a chart that gave the impression that hospitals were close to overflowing, when at least half didn't have a single Covid-19 patient.
Currently, only 13 per cent of NHS beds are occupied by patients with Covid-19.
On Monday this week, 16,271 hospitals beds across the UK were taken up with patients who had tested positive for Covid-19. This did show a steady rise from the previous Monday, when there were 14,279 patients with Covid. But to put this figure into perspective, the NHS in England had 101,255 general and acute beds available in March of this year plus 15,392 in Scotland and 10,563 in Wales.
How does it compare with last year?
Remarkably, as the graph shows, the number of NHS England beds currently occupied is lower than last year's average.
On November 5, the most recent date available, there were actually 1,293 fewer patients in hospital beds than last year's November average.
Surely intensive care beds are full? Some hospitals are under pressure but that is not the picture everywhere as the chart above shows. On Wednesday, 1,430 people with Covid-19 were occupying beds with mechanical ventilation.
So who is COVID-19 killing?
To put it simply, the victims are overwhelmingly the elderly and those with pre-existing conditions.  Of the 37,470 Covid-19 deaths recorded by NHS England up to November 18, 53.7 percent were of people aged over 80.
In comparison, there have been just 275 deaths (only 0.7 per cent of the total) in people under 40. And crucially, those who have died from Covid-19 are overwhelmingly likely to have suffered from a pre-existing condition.
Of those who have died from coronavirus, 35,806 people (95.6 per cent of the total) had at least one pre-existing serious medical condition. In fact, there have been just 42 deaths of people aged under 40 without a pre-existing condition.
Are more dying now than in the first wave?
No. The number of Covid-19 deaths is significantly lower than the peak in April as the graph above shows. On April 21, for example, there were 1,224 Covid-19 deaths, and a daily average for the week of 838. Yesterday, 511 new deaths were reported.
Are more dying now than last year?
Despite what the fear-mongers would have you think, deaths are not far above average for this time of year.

READ MORE

:
Dr. Birx Admits Coronavirus Death Count "Liberal, Different"
This is the most crucial bit of information that is being omitted, obfuscated or downplayed by government and mainstream media reports about coronavirus deaths: Dr. Birx admits that some countries count deaths from hearts attacks etc., while the U.S. counts those same deaths as coronavirus. This "liberal" method, as she describes it, could perhaps be called "misleading." The death records say "coronavirus" but most of these deaths are linked to pre-existing ailments, other diseases.
 NOW THE END BEGINS IS YOUR FRONT LINE DEFENSE AGAINST THE RISING TIDE OF DARKNESS IN THE LAST DAYS BEFORE THE RAPTURE OF THE CHURCH
————————————————-
LGBTQ+ ACTIVIST IN ENGLAND SAYS THAT CHRISTIANS SHOULD BE 'PERSECUTED FOR HATE SPEECH' IF CHURCHES CONTINUE TO TEACH THAT HOMOSEXUALITY IS UNBIBLICAL
https://www.nowtheendbegins.com/lgbtq-activist-jayne-ozanne-says-bible-doctrine-against-homosexuality-is-hate-speech/ – by Geoffrey Grider November 21, 2020
Ozanne suggests that Christians who do not celebrate gay sex should be prosecuted for hate speech and notions of religious liberty should not allow churches to teach that sodomy is sinful. There is "clear evidence that certain actions are wounding people, particularly young people at the start of their lives," she declares, and therefore "they must be robustly challenged and stopped. If necessary, by enshrining things in law."
 NOW THE END BEGINS SHARE:
LGBTQ+ activist Jayne Ozanne has compared biblical Christians to "rapists" and "Holocaust deniers" for failing to preach the morality of homosexual sex.
Here we present to you today yet another in a series of things that clearly show you how the LGBTQ+ "christians" are infiltrating churches with the express purpose of ripping up the bible, getting rid of bible doctrine, and replacing it with the demonic One World Religion of the end times. Meet Jayne Ozanne, a "christian" who says that biblical teachings against homosexuality are hate speech, and need to be removed from pulpits around the world.
"Without natural affection, trucebreakers, false accusers, incontinent, fierce, despisers of those that are good, Traitors, heady, highminded, lovers of pleasures more than lovers of God; Having a form of godliness, but denying the power thereof: from such turn away." 2 Timothy 3:3-5 (KJB)
In a note of irony so very perfect for these end times we find ourselves in, Jayne Ozanne comes to us from the very place that gave us the King James Holy Bible back in 1611, the Church of England. Jayne Ozanne is here to finish the job that Guy Fawkes couldn't pull off. If you thought Satan was taking prisoners, you are wrong, he is not. He is coming to seek, to kill and to destroy. One of his main targets has always been the place where God has preserved His word, the King James Bible. That Book has got to go in order for the doctrines being preached by the LGBTQ+ and Jayne Ozanne to come in.
"For this cause God gave them up unto vile affections: for even their women did change the natural use into that which is against nature: And likewise also the men, leaving the natural use of the woman, burned in their lust one toward another; men with men working that which is unseemly, and receiving in themselves that recompence of their error which was meet." Romans 1:26,27 (KJB)
Pray for Jayne Ozanne, she is lost and headed for a fiery Hell, and sadly, she wants to take you there with her. But this is what 'church' will look like in the days after the Pretribulation Rapture of the Church takes place, this is what is "on deck" and coming soon to a theater near you. Flight #777 taking off soon, and I can't wait to get out of here.
 SILLY LAODICEAN, THE LGBTQ+P FOR PEDOPHILE MOVEMENT IS NOT LOOK FOR 'TOLERANCE AND ACCEPTANCE', THEY ARE LOOKING TO TAKE OVER AND KICK YOU OUT.
LGBTQ+ Activist Compares Christians Who Don't Accept Homosexuality to 'Rapists', 'Holocaust Deniers'
FROM BREITBART NEWS: In a recent article for Pink News, Ozanne, director of the UK-based Ozanne Foundation and General Synod member, blasted the Church of England for upholding Christian teaching on marriage and sexuality in its recent publication of a set of resources titled Living in Love and Faith.
Supposedly a British evangelical Anglican, Ozanne works with religious organisations around the world in an effort to persuade them to update their moral teachings to accommodate LGBT sexual lifestyles.
Unlike the soldiers who crucified Jesus, church leaders know they are "wounding and hurting" LGBT people by propagating biblical sexual morality, Ozanne writes, and thus Jesus' prayer — "Father forgive them, for they know not what they do" — does not apply to them.
"Personally, I believe that it is completely different," she states. "Indeed, I think it is immoral, inexcusable, and cowardly."
The Anglican Church's invitation to LGBT people to dialogue with Church leaders is also unacceptable, Ozanne insists.
"Would one invite a survivor of the Holocaust to sit down and listen to the rantings of a Holocaust denier?" she asks. "Would one ask a rape victim to sit down with a rapist and understand why they want to rape people? It is not only ridiculous – it is downright dangerous!"
Ozanne takes particular issue with the idea that Christians with same-sex attraction should be encouraged to live celibate lives rather than engaging in homosexual relations.
"There is now a wide body of evidence that shows just how harmful these teachings are to people, particularly young LGBT+ people growing up in conservative communities of faith," she states.
Jayne Ozanne suggests that Christians who do not celebrate gay sex should be prosecuted for hate speech and notions of religious liberty should not allow churches to teach that sodomy is sinful.
There is "clear evidence that certain actions are wounding people, particularly young people at the start of their lives," she declares, and therefore "they must be robustly challenged and stopped. If necessary, by enshrining things in law."
It is "the moral duty of a civilized society to safeguard the vulnerable – not appease the perpetrators," she declares. "This is all the more insidious when the perpetrator is a religious institution, a place which is meant to show love and provide sanctuary."
Along with preaching against homosexual activity, other offensive practices include "conversion therapy," Ozanne writes, which attempts to help people overcome same-sex attraction. People who undergo such therapy, Ozanne says, often do so because they have been taught that changing gender or engaging in homosexual sex is "sinful."
"Most LGBT+ people are aware that religious teaching can be very Bad News for who they are, who they love and how they are accepted amongst certain religious communities," she writes.

READ MORE

:
NOW THE END BEGINS IS YOUR FRONT LINE DEFENSE AGAINST THE RISING TIDE OF DARKNESS IN THE LAST DAYS BEFORE THE RAPTURE OF THE CHURCH
————————————————-
AMAZING BREAKING NEWS FOR PRESIDENT TRUMP AS THE 4 CONSERVATIVE SUPREME COURT JUSTICES HAVE NOW BEEN REASSIGNED TO COVER MI, WI, PA AND GA!
https://www.nowtheendbegins.com/supreme-court-justices-reassigned-battleground-states-where-sidney-powell-says-dominion-voting-switched-votes/ – by Geoffrey Grider November 20, 2020
Barrett was assigned to the 7th Circuit, where she served as a judge for three years before becoming a justice. Two other justices, Sonia Sotomayor and Neil Gorsuch, were also assigned for the first time to the circuits where they had previously served as judges – Sotomayor to the 2nd Circuit and Gorsuch to the 10th Circuit. Kavanaugh, who had previously been assigned to the 7th Circuit, also took on the 8th Circuit, ceding the 7th Circuit to Barrett. These are the circuits that the SCOTUS has oversight on and which justice is "in charge" of being the lead in the cases the are brought from those circuits. So cases appealed from those circuits are decided by those judges. This means that emergency requests issued concerning cases in those states will go to the more conservative judges
 NOW THE END BEGINS SHARE:
Incredible breaking news arrived for President Trump and his legal team from the Supreme Court as we learn that the 4 Conservative judges have been reassigned to the 4 Liberal states where Dominion Voting voter fraud is suspected.
This is unbelievable news coming out of Washington tonight, as we learn that the 4 Supreme Court justices have been reassigned to the 4 Democrat-controlled states of MI, WI, PA and GA, where President Trump and his team insist votes have been manipulated and switched. This means that if Sidney Powell really has the proof she insists she has to prove that the vote was hacked through Dominion Voting, we could be on the edge of the most-explosive period in America history.
On our Prophecy News Podcast this afternoon, we talked all about Sidney Powell and the tsunami of proof she says she is in possession of right now, and we talked about how there needed to be some sort of "wildcard" to make it all happen legally and in a very short timeframe. The fact that late-breaking news of Kavanaugh reassigned to MI, Barrett to WI, Alito to PA and Thomas to GA is nothing short of a miracle. One this is for absolute certain, this thing is only not over, it is far from over. Now that you know this news, do you see how incredibly important it was for Trump to get Amy Coney Barrett confirmed as fast as he did? Talk about a wild ride. It's been a very long time since I've used an exclamation point in an article headline, but I am using one right now. This is big, very, very big.
I don't know the full legal implications of this move as it pertains to Dominion Voting and the alleged vote switching, but this much I do know. I know that when Sidney Powell brings her 'tsunami of proof' to MI, WI, PA and GA, she is going to have 4 very motivated and engaged Supreme Court justice deciding the path forward. That is very close to a best case scenario, and if I were Sidney Powell, I would right now double and maybe triple my security detail. Maybe even get a food taster.
All week long

, when people have been asking me what I think will happen, I have given the same answer repeatedly. I said that so far, it doesn't look like God has cast His vote yet. After receiving this news tonight, I am starting to think He just did. Let's see what happens next, buckle up.
Circuit Courts Have Been Reassigned – Guess Who Is In Charge Of MI, WI, PA, And GA?
Effective November 20, 2020, ordered pursuant to Title 28, United States Code, Section 42. Look who is in charge of MI, WI, PA, and GA:
MI – Brett M. Kavanaugh

WI – Amy Coney Barrett

PA – Samuel A. Alito

GA – Clarence Thomas
Amy Coney Barrett was assigned to the 7th Circuit, where she served as a judge for three years before becoming a justice. Two other justices, Sonia Sotomayor and Neil Gorsuch, were also assigned for the first time to the circuits where they had previously served as judges – Sotomayor to the 2nd Circuit and Gorsuch to the 10th Circuit.
Kavanaugh, who had previously been assigned to the 7th Circuit, also took on the 8th Circuit, ceding the 7th Circuit to Barrett. These are the circuits that the SCOTUS has oversight on and which justice is "in charge" of being the lead in the cases the are brought from those circuits. So cases appealed from those circuits are decided by those judges.
This means that emergency requests issued concerning cases in those states will go to the more conservative judges.

READ MORE

:
TRUMP'S TEAM REVEAL NEW EVIDENCE

– Rudi Giuliani – Sidney Powell – Jenna Ellis
Rudy Giuliani, Sidney Powell, and Jenna Ellis talk about the multitude of legal cases that the Trump Administration is bringing to court. As cases stack up more than 1,000 affidavits have been signed testifying to voter malfeasance. You will be surprised an appalled at the allegations that are coming to light.
NOW THE END BEGINS IS YOUR FRONT LINE DEFENSE AGAINST THE RISING TIDE OF DARKNESS IN THE LAST DAYS BEFORE THE RAPTURE OF THE CHURCH
————————————————-
AMERICAN VOTE FRAUD WATCHED AND RECORDED IN REAL TIME NIGHT OF 'ELECTION'
https://www.nowtheendbegins.com/ – Jim Hoft 
Attorney Sidney Powell dropped a BOMB on Friday night in her interview with Larry O'Connor for the Washington Examiner.
Sidney said there were "multiple people" who actually saw the fraud take place in real-time.
Larry O'Connor, host of the Washington Examiner's Examining Politics, referenced articles from the New York Times and HuffPost that alleged a backdoor in Dominion Voting Systems used in several key battleground states that could have been exploited to create vote tallies "that did not exist.".
Powell said those are part of the allegations being brought by the Trump campaign.
"Their system even admits, their own training manual admits that people can go in and do that. That people can go in and put all kinds of votes in a "trash" folder and then 'trash' them," Powell said. "There are devices on the internet that can be used to see it and we have multiple people who actually saw it as it was happening. We essentially have some pictures of it and it is terrifying and it is a huge national security issue. Why the Department of Justice and the FBI have not done something on this immediately."…
…Powell said she had videos and "all kinds of" evidence being sent to her team, who she said was having trouble keeping up with allegations of rampant electoral fraud in several key battleground states.
"The information is coming in at a faster rate than our little team can even process it," Powell said. "Americans are fed up with the corruption, they are starting to report it and come forward and give evidence.
FEC Chair Calls Election Illegitimate Due To Fraud, MORE Evidence Of Widespread Irregularity Drops. Citing a lack of transparency the FEC official made the bold statements. ..there is mounting evidence of widespread irregularity that needs to be investigated. Yet media is adamant the race is over and looking into the issues is wrong. They call Joe Biden President Elect even before we have certified the vote, while litigation is still underway, and the electoral college hasn't even voted yet. Democrats should have no issue with an audit to prove that they won fairly and blocking the process only fuels Trump and Republican arguments that votes should not be certified. If this drags out too long then House Delegations will vote and Trump will win.
Since a couple of days after the election, we've focused on Dominion Voting Systems as the most likely avenue through which massive voter fraud could be exposed. We stick by that conviction, particularly following the report by Sidney Powell that she has enough evidence to turn this election around "within the next two weeks. According to Newsmax:
Trump campaign attorney Sidney Powell Friday claimed her team will be able to prove, in court, all of their claims concerning the election "within the next two weeks," as "we have more than enough evidence now."
"We have more evidence now than the present population is imprisoned on," Powell told Fox Business' Maria Bartiromo, while laughing off a statement from Dominion Voting Systems denying the attorneys' claim that the company's software was used to pull votes away from President Donald Trump and give them to Democrat challenger Joe Biden, and that the company had ties to Venezuela.
"All I can tell you is that well, the company might have somehow severed or tried to sever the relationships recently, I don't know how they are parsing their words, but I can tell you that the company was started with Venezuelan money in Venezuela for the express purpose of rigging elections for Hugo Chavez," Powell said.
Powell has led the efforts to go after Dominion for the Trump team. The revelations she has been trickling out have been bombshells individually. When seen as a whole, it becomes clear that if she can prove it, this is a legitimate conspiracy. Newsmax continued:
She also claimed that there were people who were "in the control room" and how they "watched how the votes" were flipped in real time. 
"We have evidence now of information from the systems going to three or four different foreign countries during the time of the election, those countries themselves could have watched the live votes come in and changed at the numbers," said Powell. "There's significant evidence of foreign interference from the worst communist countries on the Earth with our election."
"We've got all kinds of evidence that is mathematically irrefutable by experts, including three professors at Princeton, and it all proves the same thing, the evidence of individual poll watchers who saw votes come in, saw the machines manipulated," she added.
————————————————-
https://prophecyupdate.blogspot.com/ – Liberty Counsel
Harvest Rock Church and Harvest International Ministry filed an emergency petition today asking the Supreme Court for an injunction pending appeal in their federal lawsuit against California Governor Gavin Newsom's unconstitutional orders.
Last month, the Ninth Circuit Court of Appeals in a 2-1 decision did not grant an injunction pending appeal. However, the Court of Appeals will hear the merits of the request for an injunction in a future hearing to be set in the new year. Due to the impending criminal threats and fines, these California churches are requesting the Supreme Court to intervene while the case remains pending at the Ninth Circuit Court of Appeals.
Harvest Rock Church has multiple campuses in California, including in Pasadena, Los Angeles, Irvine and Corona. Harvest International Ministries has 162 member churches throughout the state. Harvest Rock Church has received letters from the Planning and Community Development Department, Code Enforcement Division, for the City of Pasadena and from the Pasadena Office of the City Attorney/City Prosecutor, Criminal Division, threatening up to 1 year in prison, daily criminal charges and $1,000 fines against the pastors, church, governing board, staff, and parishioners, which includes a threat to close the church.
The discrimination has become more obvious and severe in Gov. Newsom's new "Blueprint" issued on August 28, 2020, which established a system of four Tiers. The "Blueprint" discriminates against religious meetings in churches and places of worship in every Tier. The chart attached to the petition makes this discrimination very clear.
Harvest Rock Church and Harvest International Ministry have churches in Tier 1, where the governor's orders prohibit ALL indoor worship services, including home Bible studies with anyone who does not live in the home. From the first stay-at-home order in March to the present
Governor Newsom has allowed feeding, sheltering, and nonreligious counseling with an unlimited number of people in the same church building, but religious gatherings are either banned or severely restricted. 
In Tiers 2 and 3, churches can have no more than 100 and 200 people respectively no matter the size of the building, but gyms, fitness centers, museums, family entertainment centers, retail, shopping malls, big box centers, warehouses, destination centers, swap meets, and more have no numerical maximum cap on the number of people that can congregate in the building.
Liberty Counsel Founder and Chairman Mat Staver said, "We have requested the Supreme Court to grant emergency relief from Governor Newsom's unconstitutional orders until the full court of appeals can hear the case. The recent 'Blueprint' issued by Gov. Gavin Newsom reveals a clear discrimination against religious gatherings. California cannot give preferential treatment to nonreligious meetings over religious meetings. The virus does not discriminate between nonreligious and religious meetings, but Gov. Newsom does. This discrimination violates the First Amendment.
————————————————-
The date of November 3, 2020 will remain in history as the year when our Constitutional Republic died, and a government ruled by technocrat billionaires and a corrupt globalist government was installed. A narrow majority of Americans brainwashed daily by a globalist mainstream media, finally elected to the White House a declared socialist and a radical Marxist.
Their Socialist Democrats have chewed and spat out the proverbial Republican elephant one "teaspoon at a time," leaving a successful country in shock and the world in dismay.
United States has finally fallen prey to the enemies within. No military external force was able to take it down in its 244 years of existence, but technology fraud and the corrupt media succeeded.
"Socialism progresses like a snake eating its tail."
Socialist governments, supported by heavy taxation from citizens and corporations, paid for generous welfare but did not bother to pay for their financial responsibility in NATO. They disapproved when President Trump asked them to contribute their fair share of GDP to support defense alliances. They hated that and the "orange man" whom they marginalized and derided with every opportunity in the vilest ways. Just like the domestic ones, the European leftists lost any sense of propriety and decorum in their sheer hatred for individuals who hold divergent opinions.
The economically illiterate do not understand that such government largesse comes with heavy taxation of those who work and of [capitalist] corporations. The heavily taxed appear to be tired of carrying the burden for those who make a living from welfare dependency.
The European cycle of socialist welfare has reached what Paul B. Skousen calls "Ouroboros," from the Greek "tail" (ouro) and "eating" (boros). "Socialism progresses like a snake eating its tail."
Skousen, an exceptional teacher, researcher, and journalist, wrote that socialism is "government force to control and change society" and its foundation is "Ruler's Law supporting seven pillars of control:
All-powerful rulers.

Society divided into castes or classes.

All things in common.

All things regulated.

Compliance is forced.

Control of information.

No unalienable rights.
Our elected representatives and unelected Deep State were willing to sacrifice our country, our sovereignty, for a socialist country voted in by fraud, illegal votes from those crossing our "open borders," for cheap illegal labor, and for political Socialist Democrat power in perpetuity—and at any cost. We are a banana republic holding fake and fraudulent elections while people shrug their shoulders.
The mainstream media adores Cuba, Venezuela, and North Korea, the new "shining cities on the hill" to emulate. Never mind that North Korea is dark at night on Google maps from lack of electricity. Never mind that Cuba oozes poverty and decay while Venezuela has a problem feeding its own people.
Eric Blair, better known by his pen name George Orwell, a socialist, wrote his novel 1984, describing his vision of living under oppressive socialism, an Orwellian society dominated by a repressive government and its Ministry of Truth. The title is curious and most do not really know why he chose the year 1984 – several suggestions were made by English professors. One such suggestion was that perhaps it was Blair's disillusionment with the Fabian Socialists established in Britain in 1884.
Under socialism the central government owns the land, the means of production, and its distribution. Fabian socialists wanted to reorganize society by taking land and capital from individuals and giving it to the community to be equitably shared by the people who would pay a rent price for permission to use the earth. This is not unlike what some environmentalists today advocate.
Under the socialist government run by the Communist Party, the central committee ran everything, including the economy, while the community (the proletariat) owned nothing and had no demand for anything lest they went to jail. Their private properties and land were confiscated by the Communist Party when it came to power and given to those loyal to the party.
…voters who believe the Big Lie of socialism will hit a painful reality check wall when they will have to LIVE the Big Lie of socialism. It is easy to believe from the useful idiot perspective that socialism will be great because the radicals socialists they've followed for twelve years employed the century-old communist tactic, "Accuse the other side of that which you are guilty."
————————————————-
https://www.nowtheendbegins.com/ –  Strange Sounds
The recently-discovered Chapare virus causes a fever, vomiting and internal bleeding have found that it can be spread from person to person.
The little-known deadly virus that, which claimed three lives during an outbreak in Bolivia last year, usually spreads to people through contact with infected rodents.
But now, researchers from CDC have confirmed human-to-human transmission, raising concerns about future outbreaks of the disease.
Chapare virus was first diagnosed in 2004 in Bolivia when a 22-year-old male farmer died after suffering from a headache, joint and muscle pain, vomiting and bleeding.
A second outbreak was reported in 2019 near Bolivia's capital city, La Paz – this time with five confirmed cases and three deaths.
Little is known about the virus apart from that it causes Ebola or Dengue Fever-like symptoms and has links to rodents and their droppings. There is currently no treatment, with patients given intravenous fluids and supportive care.
https://www.nowtheendbegins.com/ – Strange Sounds
There is a new mysterious disease spreading in the coastal waters off Senegal, Africa.
Health officials have declared a state of emergency after more than 500 fishermen have been infected by a mystery skin disease after returning from sea.
The men suffer from lesions on their faces, extremities and, for some, on their genitals. Some also have headaches and slightly elevated temperatures.
Other images show people with swollen and blistered lips, and large pimples on their hands.
It is thought that the illness was contracted while away at sea. The first known case is thought to have been a 20-year-old on 17 November.
Two days later a massive mass die-off was reported in the same waters. Could there be a link?
————————————————-
https://www.nowtheendbegins.com/ – Tyler Durden
GCHQ spooks are monitoring the movement of British people minute by minute to check if they are complying with government restrictions, according to reports.
The London Telegraph (Paywall) reports that spies from Britain's most secretive intelligence and security organisation, Government Communications Headquarters, have embedded a 'cell' within Number 10 Downing Street in order to provide Prime Minister Boris Johnson with real time information pertaining to the public's movements.
The Daily Mail also reports on the development, which notes that GCHQ, normally tasked with spying on terrorists and foreign powers, has been turned on the British public to gauge whether people are following the COVID 'rules' or not.
The report notes that as well as tracking the movement of people, the spies are collecting information on "internet searches for holidays and jobs."
A source told The Telegraph that the spying is aiding 'better policymaking,' concerning the coronavirus pandemic, and will be used in order to make a decision on whether the lockdown will be extended beyond December 2, even though Johnson insisted that it definitely wouldn't.
The report also claims that the GCHQ has collected all the information from the maligned 'Track and Trace' app, and is ensuring that it is 'anonymised', so it cannot be accessed by 'hostile states'.
The spy agency is also being employed to combat 'anti-vaccination conspiracy theories' being spread on social media, in relation to the pandemic.
Speaking anonymously to the London Times earlier this month, a source noted that "GCHQ has been told to take out antivaxers online and on social media. There are ways they have used to monitor and disrupt terrorist propaganda."
The report noted that the spy agency was considering taking down websites and content that isn't pro-vaccination, as well as 'disrupting' those creating the content  by "using a toolkit developed to tackle disinformation and recruitment material peddled by Islamic State."
GCHQ has previously been embroiled in controversy where spying on the public is concerned, as it was revealed in 2013 by former NSA contractor Edward Snowden, that the agency was scouring all online and telephone data in the UK via a program code named 'Tempora'.
————————————————-
Lines are continuing to grow at food banks across the country as the financial devastation caused by the coronavirus pandemic is laid bare. 
Millions of Americans are currently going hungry, relying on volunteers and non-profit organizations to stay fed as Thanksgiving approaches. 
In Arlington, Texas, US Army Soldiers took part in a massive food drive, helping to distribute supplies to 6,000 families in need. 
The military members were seen handing out frozen turkeys at the gigantic distribution event, set up outside AT&T Stadium on Friday.  
The scene was repeated across the country, with more than 10 million Americans still out of work. 
US Army Soldiers took part in a massive food drive, helping to distribute supplies to 6,000 families in need
Hundreds of cars were seen lined up at the event organized by Tarrant Area Food Bank. It eas the largest food drive in their history
The huge mobile pantry event in Arlington, Texas was organized by Tarrant Area Food Bank. 
CEO Julie Butner told CBS that it was the largest food drive in their history. 
'It's heartbreaking on the one side to see so many families and need our help that have never need our help before. On the other side of the coin is how the community has come together to do what is needed for those who need us to help them,' Butner stated. 
In neighboring Dallas, another food drive took place at University of North Texas, which helped to feed more than 1,000 people. 
————————————————-
https://www.nowtheendbegins.com/ – Daniel Crane
A hundred or so local business owners got together in Orchard Park, New York to strategize where do they go from here with all the tyranical shutdowns
Erie County Sheriff's Office escorted the Erie County Health Department as standard procedure into Athlete's Unleashed, a local fitness center in an attempt harass and breakup the meeting.
Nicholas Orticelli had this to say "Stop complying with unconstitutional mandates by dictators, enforced by redcoats. This happened tonight and Mark Poloncarz ordered this with Dr. Overtime Gayle Burstein. Please share this and let's stand against tyranny. Listen to the end, it's the best part."
Gym owner Robby Dinero, organized a meeting of local business owners to discuss how to survive the increased New York State lockdown restrictions. About 20 minutes into the meeting, the Health Department showed up demanding to shutdown the meeting.
What you see here are thugs for the Governor and for tyrants. This is your modern day Nazi Gestapo in America. The Erie County Sheriff's Department sent deputies out to violate the rights of American people who are loosing their jobs and businesses over this "pandemic". The Erie County Health Department was also present. People need to remember these faces, call the Erie County Sheriff's Department and hold these unconstitutional tyrants accountable
https://www.nowtheendbegins.com/ – Joel B. Pollak
Every county sheriff in the Los Angeles region has reportedly declined to enforce the new near-statewide curfew announced Thursday by Gov. Gavin Newsom.
As Breitbart News reported Thursday, Orange County Sheriff Don Barnes issued a statement saying that his officers would emphasize an "education-first approach" but would not respond to calls only related to coronavirus enforcement:
Earlier today, the Orange County Sheriff's Department became aware of a limited Stay at Home Order that Governor Newsom's office ordered to go into effect on Saturday, November 21 at 10 PM.
Throughout the pandemic, the Orange County Sheriff's Department has taken an education-first approach with regard to the public health orders.
We are currently assessing the action by the Governor.
At this time, due to the need to have deputies available or emergency calls for service, deputies will not be responding to requests for face-coverings or social gatherings-only enforcement.
Newsom announced the curfew Thursday, after hinting earlier in the week that he was studying curfews in other states and countries, including Saudi Arabia.
The curfew will begin Saturday, November 21, at 10:00 p.m., and will run from 10:00 p.m. to 5:00 a.m. for a month. It will apply to "purple" tier counties, which include nearly the entire state of California.
https://www.nowtheendbegins.com/ – Mike Adams 
Today we bring you very important video updates from three people whose messages you need to hear. The first is Jeffrey Prather, former SOCOM operator, DEA agent and government intelligence analyst. Like nearly all patriots, Prather has been demonized and assaulted by the deep state, but he has survived and continues to bring a powerful pro-America message to all those who seek the truth. 
————————————————-
NEW JERSEY'S VIOLATION OF RELIGIOUS RIGHTS APPEALED TO SUPREME COURT
https://www.nowtheendbegins.com/ – Jim Hoft 
Attorneys from the Thomas More Society have filed an Emergency Application for an Injunction Pending Appellate Review from the United States Supreme Court in a federal religious liberty lawsuit against New Jersey Governor Philip Murphy. 
On November 19, 2020, the not-for-profit national public interest law firm filed the application with Justice Samuel Alito on behalf of Reverend Kevin Robinson, a Catholic parish priest, and Rabbi Yisrael Knopfler, leader of an Orthodox Jewish synagogue, who are suing Murphy and his administration for discriminatory abuses of religious freedom in their handling of the COVID-19 pandemic.
Thomas More Society Special Counsel Christopher Ferrara explained the core of the lawsuit.
"Government cannot set up rules that burden places of worship, or worship activities, that do not also pertain to other, comparable secular activities," stated Ferrara. "That is the very crux of religious discrimination and a blatant abuse of the United States Constitution and its Amendments."
The application alleges, in particular, that New Jersey's COVID-19 restrictions limiting houses of worship to 25% of capacity or a numerical cap, whichever is less, while imposing less restrictive limits on secular activities that evidently pose the same or greater risk of viral transmission, violates Robinson's and Knopfler's rights to the Free Exercise of Religion and Free Speech and Assembly.
"The governor has imposed these limits on churches and synagogues, while allowing other "essential" places to operate at 100% capacity with no restrictions. These venues include schools, non-retail businesses, manufacturers, media services, childcare centers, homeless shelters, and many more. Those subject to 50% limitations are so-called "essential retail" such as grocery, home improvement, and liquor stores."
"Governor Murphy doesn't have the right to decide that worship is non-essential. The founding fathers made specific provisions against it," declared Ferrara. "We are days away from the national celebration of Thanksgiving, originally celebrated by the pilgrims who came to the New World fleeing the religious persecution they experienced in Europe. The irony is that today, 400 years later, we are having to beseech the highest court in the land to affirm those very same rights that America's original refugees came here to find."
The complaint also addresses New Jersey's "mask mandate," declaring that it also violates the right to the Free Exercise of Religion. The governor's orders allow numerous open-ended exemptions from mask-wearing for secular reasons such as health, exercise, eating, and safety, while allowing only "brief" or "momentary" removal of the mandated masks in religious settings.
Under Murphy's current edicts, Robinson's and Knopfler's respective church and synagogue are barred from holding indoor religious worship services and passing on proper religious instruction in a manner consistent with their sincerely held religious beliefs.
————————————————-
HUMAN AGING REVERSED IN FIRST EVER 'HOLY GRAIL' STUDY
https://endtimeheadlines.org/2020/11/human-aging-reversed-in-first-ever-holy-grail-study/ – Nov 20, 2020
content/uploads/2020/11/shutterstock_218870788-1000×640.jpg" alt="Human aging reversed in first ever 'Holy Grail' study" />
(Independent) – Scientists claim to have successfully reversed the biological aging process in a group of elderly adults. In a first of a kind study, researchers from Tel Aviv University and the Shamir Medical Center used a form of oxygen therapy to reverse two key indicators of biological aging:
Telomere length and senescent cells accumulation. As the human body gets older, it experiences the shortening of telomeres – the protective caps found at the end of chromosomes – and an increase in old, malfunctioning senescent cells. A clinical trial involving 35 adults over the age of 64 sought to understand whether a method called Hyperbaric Oxygen Therapy could prevent the deterioration of these two hallmarks of the aging process.
The subjects were placed in a pressurized chamber and given pure oxygen for 90 minutes a day, five days a week for three months. At the end of the trial, the scientists reported that the participants' telomeres had increased in length by an average of 20 percent, while their senescent cells had been reduced by up to 37 percent.
This is the equivalent to how their bodies were at a cellular level 25 years earlier, the researchers reported. "Since telomere shortening is considered the 'Holy Grail' of the biology of aging, many pharmacological and environmental interventions are being extensively explored in the hopes of enabling telomere elongation," said Shai Efrati,
a professor at the Faculty of Medicine and Sagol School of Neuroscience at Tel Aviv University, and co-author of the study. "The significant improvement of telomere length shown during and after these unique HBOT protocols provides the scientific community with a new foundation of understanding that aging can, indeed, be targeted and reversed at the basic cellular-biological level."

FULL REPORT
————————————————-
SUMMER OF U.S. DISASTERS SET RECORDS AND LEAVE TRAIL OF DESTRUCTION
https://endtimeheadlines.org/2020/09/summer-of-u-s-disasters-set-records-and-leave-trail-of-destruction/ – Sep 18, 2020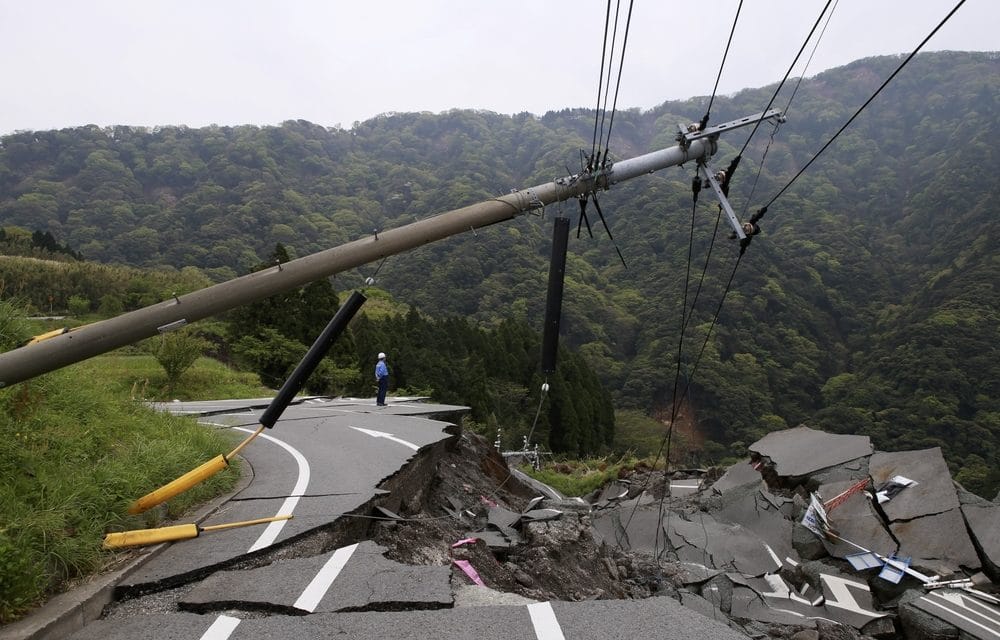 (Yahoo News) – It was a summer of violent weather in the U.S., with massive wildfires, searing heat, floods, and hurricanes leaving trails of destruction. The disasters have hit in nearly every region of the country. They're further evidence that the Earth's climate is changing, bringing hotter temperatures, stronger storms, and more widespread devastation.
Here are some of the records, near records, and meteorological grenades that Mother Nature has thrown at America over the last three months: Hurricanes: Hurricane Sally was the eighth named storm to reach the continental U.S. this year when it made landfall in Alabama early Wednesday.
That's one short of the record set in 1916, and there's a good chance that mark will be surpassed before the Atlantic storm season concludes at the end of November. Hurricane Laura slammed into Louisiana last month with maximum winds reaching 150 miles (240 kilometers) per hour, matching a record set by the Last Island hurricane of 1856 as the strongest to hit the state.
And earlier in August, Hurricane Isaias left more than a million customers from North Carolina to New York without electricity after the region was pummeled by the strongest winds since Hurricane Sandy in 2012. There have now been 21 named systems this year, the earliest date that's happened in data stretching back to 1851.
There have been so many storms that on Monday, there were five simultaneously swirling at once in the Atlantic for the first time since 1971. Wildfires:  California's blazes have charred more than 3.4 million acres (1.4 million hectares) this year, an area about the size of Connecticut and the most on record in a state that sees fires almost every year.

READ MORE

:
————————————————-
30-YEAR MILITARY CHAPLAIN FIRED FROM AIR FORCE FOR BIBLICAL VIEWS ON SEXUAL MORALITY
https://endtimeheadlines.org/2020/11/30-year-military-chaplain-fired-from-air-force-for-biblical-views-on-sexual-morality/ – Nov 20, 2020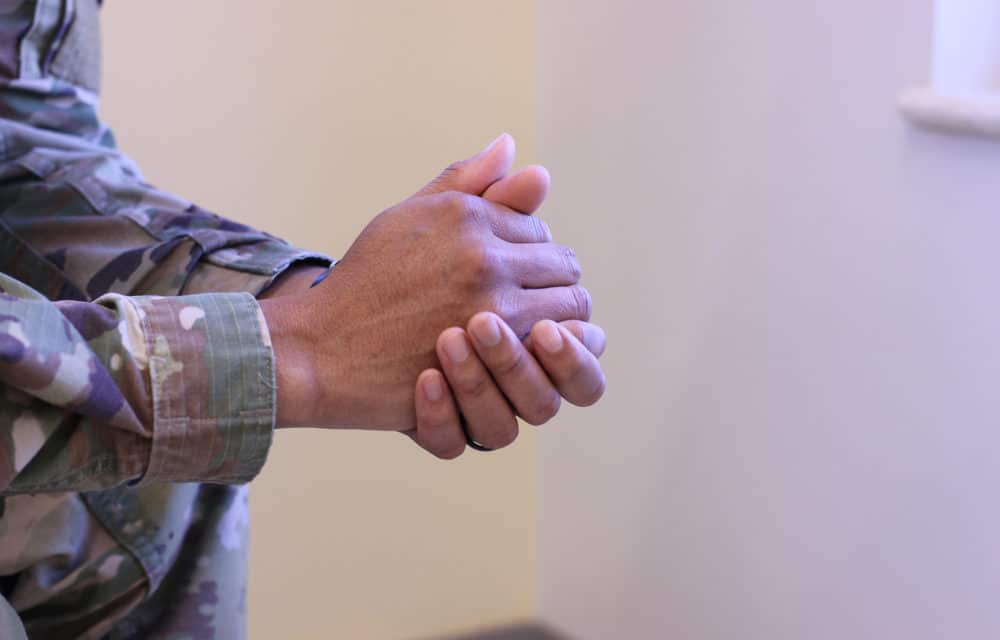 (CBN) – "The message was about sin that we don't think is that bad," Cizek said. "If you're having sex with somebody that you're not married to, then you need to stop. I said, 'you know, sometimes the Christian church has gotten the reputation for being prejudiced because we look at one sin, homosexuality, and then we turn a blind eye and don't say anything about heterosexual sin, and that's hypocritical.'"
He says what happened was a domino effect that ended in his involuntary discharge. "I found out shortly thereafter that a lesbian trainee had a complaint about the sermon," Cizek said. "She complained that I said all homosexuals are going to burn in hell. I don't know what sermon she listened to because that wasn't what I preached that day."
2,500 trainees heard that day's sermon and Cizek says as far as he knows, only one person complained. "We also had an openly lesbian commander working in basic training and when she heard about the trainee's complaint, she wouldn't let it go," Cizek said. "My performance reports were down-graded, my promotion recommendation was downgraded.
I got passed over for promotion twice and involuntarily separated from the Air Force in 2016." That means even with almost 30 years of service, nearly 20 of them active duty, he can't retire from the Air Force. Cizek says while it's a net loss of more than a million dollars in pension and health benefits, he sees a bigger issue. FULL REPORT:
————————————————
JESUS CHRIST RETURN FOR HIS CHURCH IS "IMMINENT"
Matt. 7:27 And the rain descended, and the floods came, and the winds blew, and beat upon that house; and it fell: and great was the fall of it.
Matt. 24:38 For as in the days that were before the flood they were eating and drinking, marrying and giving in marriage, until the day that Noe entered into the ark,
Matt. 24:39 And knew not until the flood came, and took them all away; so shall also the coming of the Son of man be
——————————————–
DON'T WAIT FOR THE LAST MINUTE
We are currently in the "Birth Pangs" pending the coming "7 year TRIBULATION" period, where all the Nations on Earth will be subject to God's Wrath on an "UNGODLY" World. The Rapture of Jesus Christ Church is "TOTALLY" imminent; And what will follow after that will be massively more devastating that we are seeing right now (Read

Revelation Ch 6 – 22

) God is trying to get everyone's attention to the coming Judgments; He does not want "ANYONE" to perish, but all to come to repentance. He loves us, but will not stand idly by and watch the World, (His Creation) turn to sin and debauchery). We are currently living in a fallen "Satanic" World where "EVIL", is totally accepted, "and God and his Love for his Church": is being exponentially rejected. The time has come when God HAS TO intervene, and he is (The prophetic word listed in his Word the Bible is being fulfilled exponentially).