HIV & Ebola-Like Mutations In COVID-19 Imply A Lab—Signs of the Last Days
•

Streamed live on Mar 6, 2020

39.8K subscribers
 

Reports say COVID-19 strangely contains HIV & Ebola-like mutations making it extremely contagious & its suspicious to see these properties in a coronavirus implying its synthetic as HIV drugs seem effective treatment. Support this ministry so we can continue sharing signs of Biblical prophecy to the world, donate here:

https://signsofthelastdays.org/produc…
————————————————–
Prophecy Update End Times News Headlines – 3/8/20

165K subscribers
Prophecy Update End Times News Headlines – 3/8/20

It's Later Than You Think… Time is Short! A fast-paced highlight and review of the major news stories and headlines that relate to Bible Prophecy and the End Times… All the signs of the last days are converging at the same time. Bible Prophecy is happening right before our eyes and like birth pains, the predicted events are happening more frequently and more intently. Never, in the history throughout the world have so many forces, including economic, scientific, techno-logic, ecologic, cultural, geopolitical, moral, spiritual and religion, converged together to bring this world that's already teetering over the edge into the abyss, to a point of no return.

Jesus said when you see all these signs happening, know that I am near, even at the door.
————————————————–
Revelation 19:17-21 – Armageddon

165K subscribers
Revelation

19:17

-21 – Armageddon Pastor Barry Stagner in Revelation

19:17

-21 plus Q&A including Don Stewart Pastor Barry Stagner & Don Stewart
————————————————–
LATEST NEWS CLIPS – ARTICLES MONDAY 09th MARCH 2020
WE PREACH THE BLESSED HOPE FOR THE FUTURE IN JESUS CHRIST OUR SAVIOUR
1Cor. 12:3 Wherefore I give you to understand, that no man speaking by the Spirit of God calleth Jesus accursed: AND THAT NO MAN CAN SAY THAT JESUS IS THE LORD, BUT BY THE HOLY GHOST.
"Behold, I come like a thief! Blessed is he who stays awake and keeps his clothes with him, so that he may not go naked and be shamefully exposed."
"And you know what is restraining him now so that he may be revealed in his time. For the mystery of lawlessness is already at work. Only he who now restrains it will do so until he is out of the way."
—————————————-
JESUS CHRIST RETURN FOR HIS CHURCH IS "IMMINENT"
Matt. 7:27 And the rain descended, and the floods came, and the winds blew, and beat upon that house; and it fell: and great was the fall of it.
Matt. 24:38 For as in the days that were before the flood they were eating and drinking, marrying and giving in marriage, until the day that Noe entered into the ark,
Matt. 24:39 And knew not until the flood came, and took them all away; so shall also the coming of the Son of man be
——————————————–
DON'T WAIT FOR THE LAST MINUTE
We are currently in the "Birth Pangs" of the coming "

7 year

TRIBULATION

" period, where all the Nations on Earth will be subject to God's Wrath on an "UNGODLY" World. The Rapture of Jesus Christ Church is "TOTALLY" imminent; And what will follow after that will be massively more devastating that we are seeing right now (Read Revelation Ch 6 – 22) God is trying to get everyone's attention to the coming Judgement; He does not want "ANYONE" to perish, but all to come to repentance. He loves us, but will not stand idly by and watch the World, (His Creation) turn to sin and debauchery). We are currently living in a fallen "Satanic" World where "EVIL", is totally accepted, and God and his Love is being exponentially rejected. The time has come when God HAS TO intervene, and he is (The prophetic word listed in his Word the Bible is being fulfilled exponentially).
——————————————————
Rom. 1:18 For the wrath of God is revealed from heaven against all ungodliness and unrighteousness of men, who hold the truth in unrighteousness;
Rom. 2:5 But after thy hardness and impenitent heart treasurest up unto thyself wrath against the day of wrath and revelation of the righteous judgment of God
Eph. 5:6 Let no man deceive you with vain words: for because of these things cometh the wrath of God upon the children of disobedience.
Col. 3:6 For which things' sake the wrath of God cometh on the children of disobedience:
James 1:20 For the wrath of man worketh not the righteousness of God.
Rev. 14:10 The same shall drink of the wine of the wrath of God, which is poured out without mixture into the cup of his indignation; and he shall be tormented with fire and brimstone in the presence of the holy angels, and in the presence of the Lamb:
Rev. 14:19 And the angel thrust in his sickle into the earth, and gathered the vine of the earth, and cast it into the great winepress of the wrath of God.
Luke 21:25 And there shall be signs in the sun, and in the moon, and in the stars; and upon the earth distress of nations, with perplexity; the sea and the waves roaring;
Luke 21:26 Men's hearts failing them for fear, and for looking after those things which are coming on the earth: for the powers of heaven shall be shaken
Luke 12:37 Blessed are those servants, whom the lord when he cometh shall find watching: verily I say unto you, that he shall gird himself, and make them to sit down to meat, and will come forth and serve them
——————————————————
SO WON'T YOU ACCEPT JESUS NOW AND BE REMOVED FROM THAT EVENT  (OF TRIBULATION) AND LIVE FOREVER WITH JESUS IN THE FAMILY OF GOD THIS WORLD IS IN "DISTRESS" AND IT WILL SOON BE IN TRIBULATION?
2 "(For he saith, I have heard thee in a time accepted, and in the day of salvation have I succoured thee: behold, now is the accepted time; behold, now is the day of salvation.)" (2nd Corinthians 2:6)
——————————————-
DAILY CHRISTIAN BIBLICAL QUESTIONS AND ANSWERS:
——————————————-
Is Only God Immortal?
https://gracethrufaith.com/ask-a-bible-teacher/is-only-god-immortal/
QUESTION:    I recently read that the idea of eternal punishment came about "because of a preconceived, unbiblical notion that the soul is immortal (see 1 Tim. 6:15-16). We have read eternal torment into the Scriptures when it was never intended for mankind. Hell was created for Satan and his Angels, not for Mankind and it is Satan and his demonic hordes who will be consigned to Hell and its torments eternally." Do you believe 1 Tim. 6:15-16 actually means mans soul is not immortal and that it could be destroyed after serving a period of time in Hell?
ANSWER:    This is a very weak argument. 1 Tim 6:15-16 says that only God is immortal, which simply means that he will never die. In 1 Cor. 15:53 Paul, the same writer, said that at the rapture/ resurrection all believers will become immortal. Also in Matt. 25:41 Jesus said that after the so-called sheep and goat judgment, the goats (unbelievers) will be sent into the eternal fire prepared for the devil and his angels. So there will be humans there, too.
In 2 Thes. 1:9 Paul had already written that unbelievers will be punished with everlasting destruction. That literally means destruction that never ends. The same Greek word is used in the phrase everlasting life. It also means eternal, or without end. Put it all together and you realize that both believers and unbelievers will exist forever. So the question is not whether we have eternal life but how we will spend eternity.
Is Only God Immortal? Follow up
https://gracethrufaith.com/ask-a-bible-teacher/is-only-god-immortal-follow-up/
QUESTION:    Reading "Is Only God Immortal?" today and I have a hard time understanding how our soul is eternal already and the eternity of life in hell. If God grants us eternal life through a belief in Christ's gift to us, then it would be safe to say we don't have it yet, or before our belief. Reading John 3:36 seems to say to me that you will either have life, or not have life. Wouldn't an eternal life in hell still be a life? Could Paul in 2 Thessalonians 1:9 have meant that the fire is eternal, the destruction is eternal, not the time some spend there?
ANSWER:    Just as mankind has a physical life and a physical death, we also have a spiritual life and a spiritual death. Spiritual life consists of an eternity of blessing in the presence of God and is called eternal life. It's reserved for believers only. Spiritual death, also referred to as the second death, consists of eternal punishment and separation from God. It's for unbelievers. Revelation 20:14 says the lake of fire is the second death. This is what Paul referred to as everlasting destruction in 2 Thes. 1:9, and what Jesus called the eternal fires in Matt. 25:41. There is no Biblical evidence to support any alternative to eternal punishment. It's the reverse image of eternal blessing.
Immortal Again?
https://gracethrufaith.com/ask-a-bible-teacher/immortal-again/
QUESTION:    I thank God for your study on Hebrews. It really helped me understand that our Lord Jesus Christ is there waiting for us. Can you please explain to me further this verse in Genesis because I am a little confused.
And the LORD God said,
"The man has now become like one of us, knowing good and evil. He must not be allowed to reach out his hand and take also from the tree of life and eat, and live forever." Genesis 3:22.
ANSWER:    Adam was created immortal, but became mortal when he sinned at the fall, and was destined for death. In Genesis 3:22-24 The Lord was confirming that since man had become a sinful being he could not be allowed to become immortal again, otherwise there would be sinners in eternity. So He banished Adam and Eve from the Garden where the tree of life was located, and stationed cherubim there to guard the way.
Many people overlook the fact that the cherubim were guarding the way back, not just keeping Adam and Eve out. When the sin problem had been overcome, man could become immortal again. (1 Cor. 15:53)
There's a tradition that an altar was built outside the garden upon which innocent animals were to be sacrificed to set aside man's sins in the mean time. If so, this would explain Gen. 4:3-7 where God said Cain should have known what kind of offering God wanted.
In the course of time Cain brought some of the fruits of the soil as an offering to the Lord. And Abel also brought an offering–fat portions from some of the firstborn of his flock. The Lord looked with favor on Abel and his offering, but on Cain and his offering he did not look with favor. So Cain was very angry, and his face was downcast.
Then the Lord said to Cain, "Why are you angry? Why is your face downcast? If you do what is right, will you not be accepted? But if you do not do what is right, sin is crouching at your door; it desires to have you, but you must rule over it."
————————————————
NEWS CLIPS OBTAINED FROM MANY SOURCES – INCLUDING

Tracking bible prophecy.org
Rapture Ready News
Prophecyupdate.Com
Main News Channels
End Times Headlines
Prophecyupdateblogspot.com
Stevequayle.com
Gracethrufaith.com
Nowtheendbegins.com
Other Christian Sites
(CLICK ON) LATEST DAILY NEWS CLIPS:
ISRAEL NEWS:
THE MIDDLE EAST PEACE PLAN IS "ANTI GOD" – (GOD WILL NOT ALLOW JERUSALEM TO BE DIVIDED).
ZECHARIAH 12:2-3
Zech. 12:2 Behold, I will make Jerusalem a cup of trembling unto all the people round about, when they shall be in the siege both against Judah and against Jerusalem.
Zech. 12:3 And in that day will I make Jerusalem a burdensome stone for all people: all that burden themselves with it shall be cut in pieces, though all the people of the earth be gathered together against it
GENERAL WORLD NEWS:
WORLD FINANCE:
Rev. 6:6 And I heard a voice in the midst of the four beasts say, A measure of wheat for a penny, and three measures of barley for a penny; and see thou hurt not the oil and the wine
MASSIVE EARTH CHANGES/EARTHQUAKES/VOLCANOES ETC:
2Chr. 7:13 If I shut up heaven that there be no rain, or if I command the locusts to devour the land, or if I send pestilence among my people;
2Chr. 7:14 If my people, which are called by my name, shall humble themselves, and pray, and seek my face, and turn from their wicked ways; then will I hear from heaven, and will forgive their sin, and will heal their land
CORONAVIRUS NEWS CLIPS:
CHRISTIAN AND RELIGIOUS WORLD NEWS:
Matt. 24:9 Then shall they deliver you up to be afflicted, and shall kill you: and ye shall be hated of all nations for my name's sake.
Matt. 24:10 And then shall many be offended, and shall betray one another, and shall hate one another
————————————————-
WORLD – PROPHETIC NEWS ARTICLES PRESENTATION MONDAY 09th MARCH 2020
MIDDLE EAST AND WORLD WAR LOOMING THE BUILD UP TO PSALM 83  – ISAIAH 17 AND GOG OF MAGOG WARS EZEKIEL 37-38:
THE WHOLE WORLD IS UNSTABLE FINANCIALLY, POLITICALLY, PHYSICALLY, MORALLY, GODLY: – AND BECOMING MORE SO DAILY. (WE ARE IN THE BEGINNING OF SORROWS (MATT 24:8)
THE BIBLE STATES THAT IT WILL ONLY GET WORSE BEFORE THE START OF THE TRIBULATION OF MANKIND – (REVELATION 6)
But before that we have to go through the Birth Pangs, leading up to the Tribulation of Mankind; and I feel that the beginning of Matthew 24 explains that time very well.
Matt. 24:6 And ye shall hear of WARS AND RUMOURS OF WARS: see that ye be not troubled: for all these things must come to pass, but the end is not yet.
Matt. 24:7 FOR NATION SHALL RISE AGAINST NATION, AND KINGDOM AGAINST KINGDOM: and there shall be famines, and pestilences, and earthquakes, in divers places.
————————————————-
APOSTASY OF CHRISTIANITY, THE CHURCH, AND ISRAEL NEWS SECTION:
————————————————-
https://prophecyupdate.blogspot.com/ – WND Staff 
More than 2,000 churches in Britain are supporting the Billy Graham Evangelistic Association after venues scheduled to host evangelist Franklin Graham were pressured by LGBT activists to cancel.
Graham, known for his strong defense of traditional marriage, was to begin an eight-stop tour of the U.K. in Glasgow, Scotland, in May that would conclude in London in October. By last month, however, all eight venues had canceled their contracts, Ministry Watch reported.
BGEA has filed lawsuits against three of the venues, arguing the legally binding contracts were broken without justification.
Graham's organization, founded by his father, the late Billy Graham, said it was notified by the Glasgow venue, The Scottish Event Campus Limited, and the Glasgow City Council that they intend to resist BGEA's request for judicial relief.
BGEA said it will continue trying to work toward a resolution allowing the event to be held as planned.
"This is ultimately about whether the Scottish Event Campus will discriminate against the religious beliefs of Christians," Graham said. "More than 330 churches in the Glasgow area alone support this evangelistic outreach and their voices are being silenced."
Others named in complaints are FlyDSA Arena, Sheffield City Council and Sheffield City Trust in Sheffield, England, and ICC Wales and the Welsh government in Wales.
The venues have claimed the tour would have a "divisive impact." But BGEA argued that "in nearly 70 years of public evangelistic outreach ministry, there is no evidence whatsoever that any BGEA event involving Franklin Graham has ever caused a danger to public safety or incited public disorder."
BGEA said the cancellations are "clear efforts to distance the decision-makers from BGEA, Franklin Graham and other Christians who hold similar beliefs."
"There is no question that this was done under pressure from those with opposing views who have demonstrated a relatively predictable pattern of harassment and bullying of those doing business with BGEA."
BGEA said that more than 2,000 churches "of various denominations are now collaborating with this historic evangelistic effort."
He told Premier his views are shared by most Christians.
Newcastle City Council leader Nick Forbes is among Graham's opponents.
"Pastor Graham peddles controversial, repulsive views about LGBT people which are in direct conflict with the values we hold dear in Newcastle," he said.
————————————————-
GENERAL PROPHETIC NEWS SECTION:
————————————————-
https://prophecyupdate.blogspot.com/ – Scott Ritter
This week's meeting between Presidents Putin and Erdogan in Moscow was cast as preventing a war between Russia and Turkey in Syria. War, however, was never on the horizon. Putin called Erdogan's bluff, and the Turk folded.
Russian President Vladimir Putin and Turkish President Recep Erdogan, accompanied by their respective senior national security advisers, met in Moscow on March 5. The purpose of this emergency summit was to negotiate the terms of a ceasefire that would bring an end to heavy fighting in Syria's Idlib province that threatened to draw their two nations into direct military conflict. After more than six hours of meeting, a new agreement, packaged as an "additional protocol" to the "Memorandum on Stabilization of the Situation in the De-escalation Area as of September 17, 2018" (better known as the "Sochi Agreement"), was agreed to by both parties.
The additional protocol negotiated this week in Moscow "reaffirms" the Turkish and Russian "dedication" to "combat all forms of terrorism" and to "eliminate all terrorist groups in Syria".
While couched as a ceasefire agreement, the additional protocol produced by the Moscow summit between Putin and Erdogan on Thursday is a thinly disguised instrument of surrender. The Syrian government got everything it was looking for by launching its offensive, and the Turks and their anti-Assad allies were left licking their wounds in a much-reduced Idlib pocket. Beyond preventing direct conflict between Turkey and Russia, the additional protocol achieves little that changes the situation on the ground. Turkey is still faced with the task of disarming the HTS fighters it currently embraces as allies, and the humanitarian crisis triggered by hundreds of thousands of refugees displaced by the earlier fighting remains. In many ways, the additional protocol, like its antecedent, the Sochi Agreement, is an arrangement designed to fail, because by succeeding it only perpetuates an unsustainable reality that will only be resolved when the totality of Syrian territory is restored to the control of the Syrian government.
—————————————————
https://prophecyupdate.blogspot.com/ – By Toi Staff
Prime Minister Benjamin Netanyahu on Saturday evening held an "emergency gathering" in which he accused his rivals in the Blue and White and Yisrael Beytenu parties of attempting to "steal the elections through deceit and anti-democratic legislation."
Resisting calls to resign after failing to secure a majority for his right-wing bloc in a third straight election on Monday, a defiant Netanyahu said: "I'm not going anywhere."
Flanked by supporters, Netanyahu said he had forgone holding a mass rally and was instead broadcasting to some 16 smaller events throughout the country due to Health Ministry warnings against large gatherings amid the coronavirus scare.
Netanyahu asserted that his Likud party had won "an amazing victory" in securing 36 seats in the national vote, saying the party had won more votes than it ever had in the past.
He said it could have won an even greater share of the vote had the far-right Otzma Yehudit agreed to drop out of the race (the party failed to clear the electoral threshold).
Netanyahu said Otzma Yehudit leader Itamar Ben Gvir had offered to drop out shortly before the election. "That could have changed the whole picture," Netanyahu said. But Ben Gvir had demanded, as his price, that Jewish prayer be permitted on the Temple Mount. This would have caused a storm in the Muslim world, and so Netanyahu rejected the demand.
"There is a limit, there are things I will not do to win an election," he said. "Our rivals apparently don't have any limits. Before the election [Blue and White leader] Benny Gantz said if a party had one seat more [than the other] it would form a government. We got three [more]."
Gantz soon after gave a statement to the press as well, declaring "the Netanyahu era is over." He said he would do "everything possible" to avert a fourth rapid-fire election.
The premier and his partners received 58 seats together in Israel's latest elections on Monday, three short of a majority.
Though the other 62 lawmakers in the Knesset are deeply divided on key issues, they all oppose Netanyahu and could unite to unseat him. Fifteen of those seats belong to the predominantly Arab Joint List, the support of which both Likud and Blue and White have said is unwelcome as it is not a Zionist faction.
Netanyahu's rivals have said they may seek to legislate to bar a person under indictment from serving as prime minister. Netanyahu's trial on charges of bribery, fraud and breach of trust in three criminal cases is set to open on March 17.
The prime minister said this planned legislation marked an effort "to cancel the will of the voters by stealing the elections."
He noted that Gantz, prior to election day, had vowed not to rely on the Joint List "in any circumstances," but was now evidently ready to break that vow. The Joint List, he claimed, "rules out Israel as a Jewish state… and they back a full 'right of return'" for millions of Palestinians to Israel. "It's not [that I'm] anti-Arab," Netanyahu said. Rather, the Joint List "have a platform that opposes the existence of Israel."
Addressing former aides Zvi Hauser and Yoaz Hendel, who are now Blue and White MKs, he asked, "Will you throw all your principles into the garbage?"
Blue and White, he charged, want to "throw 2.5 million votes into the garbage," of those who voted for right-wing and Orthodox parties, "in the purported name of democracy," and was seeking to do so with an anti-democratic, "retroactive law against me."
"Even Iran doesn't do this," he said. "In Iran they ban candidates before the elections, not after."
—————————————————
https://prophecyupdate.blogspot.com/ –
Yisrael Beytenu party leader Avigdor Liberman on Sunday laid out five preconditions for his joining a potential coalition, consisting primarily of a set of secularist demands that have no chance of being accepted by Prime Minister Benjamin Netanyahu's ultra-Orthodox allies but were quickly accepted by Blue and White party chief Benny Gantz.
Once a close ally of Netanyahu, Liberman has been a thorn in the prime minister's side since May 2019, when his insistence on a secularist agenda during coalition-building talks with Netanyahu and his ultra-Orthodox allies following the April election scuppered the negotiations and led Netanyahu to disband the Knesset and call a new vote.
Relations quickly grew acrimonious, with Netanyahu accusing Liberman of thwarting the formation of a right-wing government and joining the left (though Liberman's political positions remain hawkish), as well as attempting — unsuccessfully — to destroy his base of support in the subsequent September vote. Liberman instead grew from five to eight Knesset seats. Last week Liberman won seven Knesset seats, as part of a bloc of 62 lawmakers who oppose Netanyahu. The prime minister and his supporters won 58 seats.
Over the past year Liberman has become an increasingly vocal critic of the prime minister, and has recently said repeatedly that "the Netanyahu era is over."
On Sunday, Liberman listed in a Facebook post his conditions for joining a coalition. The first was guaranteeing a monthly stipend of at least 70 percent of the minimum wage in Israel for all retirees living off old-age pensions or guaranteed incomes.
All the other demands concerned the issue of religion and state.
He demanded that the right to decide whether to allow public transportation and open businesses on the Shabbat day of rest be transferred from the government to local municipalities and councils.
Another demand was a year-old pledge to pass, unaltered, a draft law regulating the conscription of ultra-Orthodox yeshiva students to the military that was passed in a first reading in the Knesset in 2018. The ultra-Orthodox parties have vehemently refused this demand.
Liberman's fourth demand was approving civil marriage in Israel, where religious authorities currently control all registration of marriage, and the fifth was to allow all city rabbis to oversee conversions to Judaism — a demand opposed by the ultra-Orthodox because they fear many people will go to relatively liberal rabbis who impose less stringent demands.
Gantz, who has said he was working to form a coalition despite having to bring together the nationalist Liberman and the predominantly Arab Joint List, quickly accepted Liberman's demands. In a tweet sharing a screenshot of Liberman's post, he wrote: "Agreed. We must move forward."
It is not yet clear how Liberman and Gantz hope to form a government to remove Netanyahu from power. Both have rejected support from the predominantly Arab Joint List alliance and its 15 seats. The Arab parties have repeatedly been drawn as an illegitimate political partner by majority Jewish parties for their anti-Zionist positions. Liberman himself has termed Arab lawmakers "a fifth column."
But Gantz and Liberman could be forced to rely on Arab support, first to ensure Gantz receives a majority of recommendations from lawmakers that will lead President Reuven Rivlin to task him with forming a government, and then as possible outside support for a minority government led by Gantz.
Channel 12 news reported Saturday night that the current plan was for Blue and White to form a minority government alongside Labor-Gesher-Meretz (totaling 40 of 120 Knesset seats), with outside support from Yisrael Beytenu (7) and the Joint List (15).
Gantz and his allies would frame such a government as an emergency government to end the political stalemate that has paralyzed Israel for nearly a year now, and one which would leave its door open to any members of Netanyahu's right-wing bloc who wish to join.
Liberman has told confidants there is "no chance" he will join a government led by Netanyahu, claiming the incumbent prime minister was behind multiple legal complaints filed against him and his children last year, Channel 12 reported Saturday. The network cited those complaints as the cause for the growing distaste Liberman has shown for Netanyahu over the past year and his apparent resolve to oust him from power.
Liberman was said to tell his associates: "The most important thing right now is to ensure [Blue and White party chief Benny] Gantz gets the mandate [to form a government]." He said once that happened, and Blue and White gained control of the Knesset committees and process, "things will start happening" — an apparent reference to possible defections from Netanyahu to Gantz.
—————————————————
https://prophecyupdate.blogspot.com/ – Richard Fernandez
"China used locational and other data from hundreds of millions of smartphones to contain the spread of Covid-19, according to Chinese sources familiar with the program."
In addition to draconian quarantine procedures, which kept more than 150 million Chinese in place at the February peak of the coronavirus epidemic, China used sophisticated computational methods on a scale never attempted in the West. …
Chinese government algorithms can estimate the probability that a given neighborhood or even an individual has exposure to Covid-19 by matching the location of smartphones to known locations of infected individuals or groups. The authorities use this information to use limited medical resources more efficiently by, for example, directing tests for the virus to high-risk subjects identified by the artificial intelligence algorithm.
All smartphones with enabled GPS give telecom providers a precise record of the user's itinerary. Smartphone users in the United States and Europe can access their own data, but privacy laws prevent the government from collecting this data. China has no such privacy constraints.
Without Western limits, the Chinese Communist Party treated hundreds of millions like a herd of cows. Any doubt that a similar technological capability exists in the West is dispelled by Taiwan.  The island nation also managed its population similarly.
Taiwan integrated its national health insurance database with its immigration and customs database to begin the creation of big data for analytics. That allowed them case identification by generating real-time alerts during a clinical visit based on travel history and clinical symptoms.
Taipei also used Quick Response (QR) code scanning and online reporting of travel history and health symptoms to classify travelers' infectious risks based on flight origin and travel history in the last 14 days. People who had not traveled to high-risk areas were sent a health declaration border pass via SMS for faster immigration clearance; those who had traveled to high-risk areas were quarantined at home and tracked through their mobile phones to ensure that they stayed home during the incubation period.
As the outbreak spreads in the West, some will demand the creation of an equivalent system — in the interests of public health, of course. It is here where the absence of public policy treating private data as property and speech will be most felt. Google is already able to provide exactly the same information the Chinese Communist Party uses pursuant to a request from law enforcement.
When a deadly pathogen is on the loose, might not Google be plausibly required to identify Patient Zero's contacts? Should this prove problematic, many people might still voluntarily opt to be connected cows. Fitness trackers, for example, may provide early warning of the onset of coronavirus-type symptoms. A journal articletitled "Harnessing wearable device data to improve state-level real-time surveillance of influenza-like illness in the USA: a population-based study" says:
Acute infections can cause an individual to have an elevated resting heart rate (RHR) and change their routine daily activities due to the physiological response to the inflammatory insult. Consequently, we aimed to evaluate if population trends of seasonal respiratory infections, such as influenza, could be identified through wearable sensors that collect RHR and sleep data.
We obtained de-identified sensor data from 200 000 individuals who used a Fitbit wearable device from March 1, 2016, to March 1, 2018, in the USA. … We identified 47 249 users in the top five states who wore a Fitbit consistently during the study period, including more than 13·3 million total RHR and sleep measures. We found the Fitbit data significantly improved ILI predictions in all five states …
Not a few would choose to be tracked. One way or the other, it seems only a matter of time till we're all connected cows. The failure to create modes of user-controlled data is the greatest single political failure today. Law and politics are the only remaining bulwark of privacy. The technical battle is over. The West is only one real crisis away from a voluntary surrender of privacy.  If the virus doesn't get us Skynet in some sense will.
————————————————
ITALY IMPLEMENTS MARTIAL LAW MEASURES SEALING OFF NORTHERN REGIONS IN DESPERATION TO STOP OUTBREAK
https://endtimeheadlines.org/2020/03/italy-implements-martial-law-measures-sealing-off-northern-regions-in-desperation-to-stop-outbreak/ – Mar 7, 2020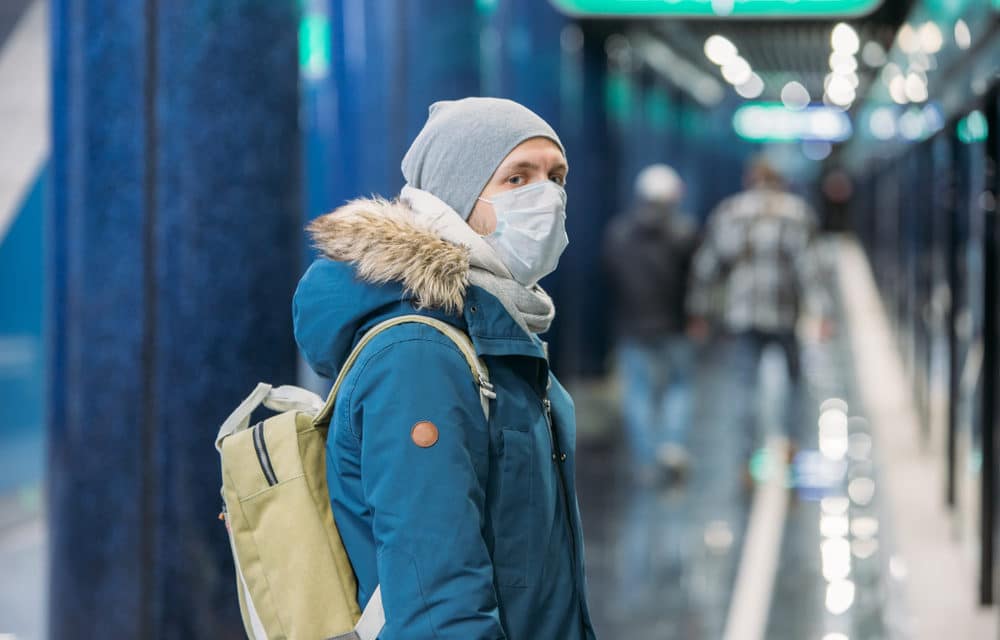 (Express) – Italy is set to place northern regions, including Lombardy, into lockdown and seal it off in a desperate bid to contain the accelerating coronavirus outbreak in the country, which has infected nearly 6,000 people. The Italian Government will adopt tough new measures to try to limit the spread of the deadly disease,
which includes telling people not to enter or leave the heavily-hit district in Milan, according to a draft decree seen by Reuters. Currently, just a few areas of northern Italy, also known as "red zones" " have been quarantines. But in a dramatic move the draft tells people not to enter or leave Lombardy or 11 provinces in other regions.
In the areas covered by the decree, including towns in the regions of Emilia-Romagna, Veneto, and Piedmont, schools will be closed until at least April 3. In addition, all museums, gyms and swimming pools will be also be closed, while the leave is being canceled for care workers. The head of the Civil Protection Agency Angelo Borrelli said earlier the new legislation is expected to be approved later on Saturday. Government data has shown the northern regions of Lombardia, Emilia.

READ MORE

:
————————————————
https://prophecyupdate.blogspot.com/ – Arthur Schwartzman
With the results of the recent Israeli election still hot, and coalition talks fresh out of the oven, the coronavirus outbreak is seizing the main headlines of all newspapers. As of the day of writing this article, there are 25 known cases of Israelis who have contracted the virus and tens of thousands more in self quarantine. The usually bustling Ben Gurion Airport is now almost empty of travelers.
While the government hustles to add restrictions upon restrictions, Believers turn to the Lord in prayer. What can we expect from the current situation and how should we look at it?
Generally, the public in Israel isn't panicking and many humorous memes and jokes referencing the coronavirus are being passed along on WhatsApp and Facebook. Although there have been fatalities around the world, with the World Health Organization saying globally we're talking about 3.4% death rate, other experts estimate the real percentage is much lower as not all cases are being reported. Other factors should also be taken into account, like age, sex, your general health and the healthcare system one has access to.
While I'm not downplaying the severity of the situation, the international media coverage has caused a lot of unneeded panic in the global community. As the world governments react to this new virus, banning international travel, congregating and shaking of hands, the virus quietly continues to spread. As stewards of God's creation, we should fight the ailments that disrupt our wellbeing. As Jesus healed, so we should lay our hands on the current state of affairs and pray for God's cure over the sick, wisdom for the medical personnel and patience for those who are locked up in their homes.
 I want to encourage you to leave alarmism behind, and trust in God's sovereignty. John wrote: "there will be no more death or mourning or crying or pain, for the old order of things has passed away." For an old order of nature assumes there will be a new one.
Redemption is a promise, and not only for us humans, but Nature herself awaits the Day of the Lord. And while the kingdom of heaven is already here, it is in part, and will come in full. Till that day, when the cosmos will be written new laws, not of entropy and decay but of constant renewal, we need to reflect the godly nature that has already invaded earth in the form of the Messiah.
————————————————
https://prophecyupdate.blogspot.com/ –
The Italian government released their latest numbers on the coronavirus update on Saturday.
There were 1,247 new cases of the deadly disease reported in Italy on Saturday.
The Italian government also released the percentage of deaths by age group.
90+ years old: 6% of deaths
80 – 89 years old: 42% of deaths
70 – 79 years old: 35% of deaths
60 – 69 years old: 16% of deaths
These numbers came from the World Health Organisation YouTube page.
The coronavirus website still shows NO DEATHS in the 0-9 age group and .2% of deaths in those 10-39 years-old.
————————————————
LATEST CORONAVIRUS NEWS CLIPS:
————————————————
https://prophecyupdate.blogspot.com/ – Jack Montgomery
Dramatic pictures and video are emerging of fires raging along the border between Greece and Turkey, as migrants — aided and even armed by the Turks, according to the Greeks — continue their efforts to force their way in.
The European Union, including the United Kingdom, funnelled billions of euros to the Islamist government in Ankara in an effort to persuade it to bring the migrant crisis under a modicum of control after hundreds of thousands of illegal border crossings, often by sea, in 2015-16.
That deal unravelled at the end of February 2020, as Turkish president Reep Tayyip Erdogan announced migrants were free to pass through his country and into Europe, seemingly as punishment for the West's failure to offer sufficient support to his invasion of Syria, which has become fraught with danger as his forces clash with the Russian-backed Syrian government in Idlib province.
"Right now, let's be honest, the [EU-Turkey] agreement [on migration] is dead," said Greek prime minister Kyriakos Mitsotakis in an interview with CNN.
"And it's dead because Turkey has decided to completely violate the agreement, because of what happened in Syria," he added.
Prime Minister Mitsotakis accused the Turkish government of having "systematically assisted, both at land and at sea, people in their effort to cross into Greece," but vowed that "Europe is not going to be blackmailed over this problem by Turkey."
Social media gives some indication of just how tense the situation on the Greek border has become, with video footage purporting to show Turkish police firing tear gas over the border at Greek police — in response to the Greeks firing tear gas at them, the Turks claim — and heavily armed soldiers from either country staring each down through border fencing as they patrol the frontier, just yards apart.
Turkey continues to menace its much smaller neighbour down to the present day, laying claim to a number of Greek islands and violating Greek airspace and territorial watershundreds or even thousands of times every year.
WATCH: Turkey Arms Migrants with Tear Gas, Sends Freed Prisoners to Border, Claims Greek Government https://t.co/Y7F6saZiTA
— Breitbart London (@BreitbartLondon) March 6, 2020
————————————————
Johns Hopkins University Launches New Website Detailing Coronavirus Cases Updated In Real-Time And Getting Over A Billion Requests Per Day
https://www.nowtheendbegins.com/johns-hopkins-university-launches-new-website-detailing-coronavirus-getting-over-a-billion-requests-per-day/ – by Geoffrey Grider March 8, 2020
Statistics show people in the United States account for the majority of users. Gardner said her team has been taken aback but just how popular the dashboard has become. "It's been pretty popular for awhile," Gardner said. "At the moment we're getting well over a billion requests per day — or interactions with this dashboard on a daily basis. It's gone viral on almost every social media channel that exists," Gardner said.
NOW THE END BEGINS SHARE:
"At the moment we're getting well over a billion requests per day — or interactions with this dashboard on a daily basis. It's gone viral on almost every social media channel that exists," Gardner said.
It doesn't even rank in the Top 20 diseases killing people in the United States or anywhere else around the globe, yet somehow the world is going coronavirus crazy as our new international obsession. Case in point is the new website from Johns Hopkins University that is currently getting over one billion requests, or hits, per day. Ironically, when you view the infection rate, the mortality rate and the recovery rate, it is actually quite comforting.
"And ye shall know the truth, and the truth shall make you free." John 8:32 (KJB)
Why do I say it's comforting? Simple, look at it. The green line representing the recovery rate is actually spiking sharper than the infection rate, which means that it is nowhere near as scary as we have been led to believe it is. And the mortality rate, the number of people dying from it, is hovering around 3%, roughly the same as people who die from the flu. So why is everyone so freaked out about the coronavirus?
We live in a time when a spirit of fear, an end times spirit, is rising rapidly, causing people to take their eyes off of God and on the world with its myriad issues and problems. The rising spirit is preparing the way for the soon arrival of Antichrist who will come on the scene after the Pretribulation Rapture of the Church takes place. Born again Christians need not fear the outbreak of the coronavirus or any other disease for that matter. Our lives are not our own, we've been bought with a price, and it is the Lord who decides how and when each one of us will exit this world. Wash your hands, stay away from sick people, get your rest, eat right and drink lots of pure water. Put your faith in God, and not in the fear of man.
Johns Hopkins Launches Coronavirus Website: More than 1 Billion Requests a Day
FROM BREITBART NEWS

: Johns Hopkins University experts held a press briefing on Friday on Capitol Hill to discuss efforts to confront coronavirus as it spreads around the globe, including the launch of a website with an interactive dashboard that collects data worldwide about the virus, including data from the Centers for Disease Control and Prevention (CDC) and the World Health Organization (WHO).
Lauren Gardner, co-director of the Johns Hopkins Center for Systems Science and Engineering, led the team that designed the dashboard, which has a wide range of always-updating data, from the number of confirmed cases (105,559), the number of deaths from the virus (3,555), the number of people who have recovered (58,354) and cases by region and country.
CLICK TO VISIT THE JOHNS HOPKINS CORONAVIRUS COVID-19 INTERACTIVE DASHBOARD WEBSITE
Gardner said that statistics about users of the dashboard shows that the public is mostly using it "looking for reliable, factual information." But local, state and federal governments, public health agencies — "and pretty much everything in between" are also using it, Gardner said.
Statistics show people in the United States account for the majority of users. Gardner said her team has been taken aback but just how popular the dashboard has become.
"It's been pretty popular for awhile," Gardner said. "At the moment we're getting well over a billion requests per day — or interactions with this dashboard on a daily basis. It's gone viral on almost every social media channel that exists," Gardner said.
"So I think that this really speaks to this huge demand for reliable, trustworthy, objective information especially around situations like these," Gardner said. Others experts on the panel included Jason Farley, professor in the Johns Hopkins School of Nursing; Tom Inglesby, director of the Johns Hopkins Center for Health Security and a professor at the Johns Hopkins Bloomberg School of Public Health; Lisa Maragakis, epidemiologist and senior director of infection prevention for the Johns Hopkins Health System; and Andy Pekosz, co-director of the Johns Hopkins Center of Excellence in Influenza Research and Surveillance and professor at the Johns Hopkins Bloomberg School of Public Health.
Panelists called for public calm and warned about the danger of misinformation that is pumped out daily online, including on social media, where Pekosz said health experts have been engaging in conversations to try to get the facts out.
Inglesby said there remains "substantial work" that still needs to be done to make the U.S. health infrastructure capable of handling the virus. And, according to Ingelsby, a vaccine that can be made available widely to the public is still 12 to 18 months out.
The panel distributed literature that included tips to stop the spread of the virus, including avoiding contact with people who are sick; coughing into a tissue and disposing of the tissue properly; avoid touching your eyes, nose and mouth; clean and disinfect objects and surfaces; stay home when sick except to seek medical help; and wash your hands with soap frequently for at least 20 seconds.

READ

MORE

:
NOW THE END BEGINS IS YOUR FRONT LINE DEFENCE AGAINST THE RISING TIDE OF DARKNESS IN THE LAST DAYS BEFORE THE RAPTURE OF THE CHURCH
————————————————
https://prophecyupdate.blogspot.com/ –
The earthquake occurred at a depth of 2 kilometres (1.2 miles), 55 kilometres south of the city of Funchal, capital of Portugal's Autonomous Region of Madeira.
A 6.2. magnitude earthquake has hit the Madeira Islands in Portugal, the European Mediterranean Seismological Centre (EMSC) said on Saturday.
Strong #earthquake (#terramoto) shakes Madeira Islands, Portugal Region 13 min ago. Map of eyewitnesses' felt reports: pic.twitter.com/iHGOlbxQpe
There has been no further information provided so far concerning possible casualties or damage due to the earthquake.
Witnesses say that while the tremors have not been severe, they caused confusion among those who felt them.
Madeira update: just had an earthquake here. Didn't feel too bad, nothing broken or knocked over. Lasted about 6 seconds and was just very odd for a moment! Hotel reception now very busy with apparently concerned guests and lots of staff saying – "We don't know!".
The shake was also felt in Funchal.
My hotel confirmed that it was an earthquake. Unexpected and they don't expect another one #earthquake #madeira
— Black Spice (@MissFBlackSpice) March 7, 2020
Earthquakes starting with a 6.0 magnitude are considered "strong", according to the Richter magnitude scale, and can cause moderate to strong damage to poor structures. They can be felt up to hundreds of kilometres (miles) away from the epicentre and cause strong shaking in the epicentre area.
————————————————
https://prophecyupdate.blogspot.com/ –
A shallow M5.5 earthquake hit Baja California, Mexico and was felt throughout San Diego County on March 6, 2020 evening.
This strong shaking comes just after geologists upgraded the risks of the Rose Canyon Fault that runs through the urban core of San Diego in California.
The M5.5 earthquake struck near Coahuila, Mexico, roughly 167 miles southeast of San Diego.
Multiple individuals throughout Twitter and also Facebook rapidly responded to the quake.
Many reported feeling the tremor in Del Mar, Chula Vista and also in Arizona. Some also felt the rumbling as much north as Orange County.
— Gaby Rodriguez (@GabyR_news) March 7, 2020
Upgrade San Diego Earthquake Scenario
The Earthquake Engineering Research Institute looked at the impact of a M6.9 earthquake along the Rose Canyon Fault on the region, since the fault line runs through the urban core of San Diego.
A quake of that magnitude would cause widespread damage. There are indeed about 120,000 buildings that could be damaged after a future earthquake on the Rose Canyon Fault.
According to the study, government agencies, religious centers and multi-family housing units built prior to 1990 are especially at risk, as San Diego's building codes were updated in the 1990s.
Moreover, the dangerous quake could trigger a $38 billion financial loss in the community.
Again, this San Diego Big One is unpredictable… But according to the scientists, it is only a matter of time.
Of course, this isn't the only earthquake that can damage San Diego as many other dangerous seismic faults are present in the region nearby. More earthquake news on Strange Sounds and Steve Quayle. [USGS, NBC San Diego]
5.5 Vanuatu Islands
4.8 Vanuatu Islands
5.1 West Chile Rise
4.5 Southern Chile
5.2 Costa Rica
4.8 Panama
4.7 Mexico
4.5 Mexico
4.6 Afghanistan border
5.2 Banda Sea
4.9 Indonesia
4.8 Kuril Islands
————————————————
WE ARE LIVING IN BIBLICAL TIMES – STEVE QUAYLE
https://usawatchdog.com/we-are-living-in-biblical-times-steve-quayle/ – By Greg Hunter On March 7, 2020 In Political Analysis 1 Comment
By Greg Hunter's USAWatchdog.com (Early Sunday Release)
Filmmaker, book author and renowned radio host Steve Quayle says all the bizarre and violent global headlines are telling him we are living in Biblical times. Earthquakes, famine, war, persecution and plagues were all predicted by Jesus Christ in the "End of Days." Quayle says, "Let's just take the locust plague. It was the ninth plague of ancient Egypt. The locust plague now that is infecting, eating and devouring Africa and the Middle East, and it's gone into China. . . . It's eating its way across Asia. . . . The overview is when Jesus spoke about 'wars and rumors of wars,' he also talked about famine. He talked about pestilence. He talked about betrayal. He talked about people who will be persecuted, and people are being persecuted and murdered all over the world who are Christians. It's now coming to the United States. So, there is a global persecution going on now."
Quayle goes on to say, "In order to bring about the New World Order, they have to absolutely destroy the old world order. They want no nationalism. They don't want national identity. They don't want individual borders, language or culture. They don't want individual currency. They don't want anybody that can think outside the official global mindset. Star Trek called it the 'Borg.' There is a word I have come up with, 'Borgicated.' We've all been Borgicated."
When it comes to the economy, Quayle says, "So, now we are seeing an economic morass, upheaval and tumult. The best term to describe that is convulsion economics, or another word I made up, 'convulsinomics.' When someone goes into convulsions, it is something that is beyond their control. There are involuntary responses taking place. We have economics in convulsion. There is no true price discovery. There are only manipulations. . . . The 'D' word, debt and the basis of debt, and debt and death go hand in hand. The reckless abandonment of all the world now, it's seriously just print, print, print, print, print. This is why the metals (gold and silver) will explode."
What should people do? Quayle says, "God can protect. Jesus says he's a Good Shepherd and his sheep hear his voice, but there are so many false shepherds out there trying to steal the sheep. . . . I find all answers and solutions are in the Word of God."
In closing, Quayle says, "In the coming days, the two most precious commodities will be fresh water and edible food. It may not be what you are used to, but edible food. . . . When you see the major volcanoes of the world going off simultaneously and cannibalism filling the headlines, know that we are entering into Tribulation times."
Join Greg Hunter of USAWatchdog.com as he goes One-on-One with radio legend and filmmaker Steve Quayle.
After the Interview:
X
X
X
X
You can find free information on Steve Quayle.com. If you want to see his new film "Cascadia Is The Big One," CLICK HERE. You can watch the trailer for free, and rent or buy and download the film too.