World Events Pointing to the Rapture and the Soon Return of Jesus
—————————————–
After US Navy shot ICBM (Nov 21,2020) Indian Demonstrates Capability To Shoot Down Mid Air Targets

After US Navy shot ICBM (Nov 21,2020) Indian Demonstrates Capability To Shoot-Down Mid-Air Targets India's Defence Research and Development Organisation (DRDO) has successfully test-fired a quick-reaction surface-to-air missile (QRSAM) system for the second time in five days. The QRSAM tracked the aerial target accurately and successfully neutralized it, the defense ministry said in a statement. The QRSAM shot down an aerial target called 'Banshee', which simulates an aircraft, from the Integrated Test Range at Chandipur off the Odisha coast on Tuesday. A similar test was carried out on 13 November. Revealing the details, the ministry said, the radars acquired the target from a long-range and tracked it till the mission computer automatically launched the missile. Radar data link continuously provided the guidance.
—————————————–
U.S. to preserve Israel's right for security; EU drags-feet vs Turkey – TV7 Israel News 20.11.20

Today's top stories 20.11.20; 1) U.S. Secretary of State Mike Pompeo reiterates Washington's unwavering commitment to the Jewish State; pledging to continue to honor Israel's right to defend its own people and sovereignty. 2) The Islamic Revolutionary Guards unveil a warship capable of carrying aircraft – at a time when the United States is gearing for a military withdrawal from Iran's neighbors, Iraq and Afghanistan. 3) The European Union is evidently dragging its feet in all that pertains to Turkey's activities in the Eastern Mediterranean.
—————————————–

188K subscribers
Who is the Restrainer? The Bible says "…For the mystery of lawlessness is already at work; only He who now restrains will do so until He is taken out of the way…". Who is the Restrainer? When will He be removed? Why does He restrain? How will He be removed? Amir Tsarfati
—————————————–
It's Later Than You Think

188K subscribers
It's Later Than You Think Jan Markell and guest Pastor Billy Crone
—————————————————
LATEST NEWS CLIPS – ARTICLES PRESENTATION (SATURDAY 21st NOVEMBER 2020)
—————————————————
(THIS IS THE WORLD'S CURRENT TIMELINE)
Matt. 24:6 And ye shall hear of wars and rumors of wars: see that ye be not troubled: for all these things must come to pass, but the end is not yet.
Matt. 24:7 For nation shall rise against nation, and kingdom against kingdom: and there shall be famines, and pestilences, and earthquakes, in divers places.
Matt. 24:8 All these are the beginning of sorrows.
Matt. 24:9 Then shall they deliver you up to be afflicted and shall kill you: and ye shall be hated of all nations for my name's sake.
Luke 12:40 Be ye therefore ready also: for the Son of man cometh at an hour when ye think not
—————————————–
THIS IS THE WORLD'S VERY NEAR FUTURE:
Matt. 24:21 For then shall be great tribulation, such as was not since the beginning of the world to this time, no, nor ever shall be
—————————————————
WE PREACH THE BLESSED HOPE FOR THE FUTURE IN JESUS CHRIST OUR SAVIOUR
1Cor. 12:3 Wherefore I give you to understand, that no man speaking by the Spirit of God calleth Jesus accursed: AND THAT NO MAN CAN SAY THAT JESUS IS THE LORD, BUT BY THE HOLY GHOST.
"Behold, I come like a thief! Blessed is he who stays awake and keeps his clothes with him, so that he may not go naked and be shamefully exposed."
"And you know what is restraining him now so that he may be revealed in his time. For the mystery of lawlessness is already at work. Only he who now restrains it will do so until he is out of the way."
REV. 14:12
Here Jesus was alluding to the fact that the Doctrine of Eternal Security WILL EXPIRE WITH THE RAPTURE OF THE CHURCH
Luke 12:37 Blessed are those servants, whom the lord when he cometh shall find watching: verily I say unto you, that he shall gird himself, and make them to sit down to meat, and will come forth and serve them
SO WON'T YOU ACCEPT JESUS NOW AND BE REMOVED FROM THAT EVENT  (OF TRIBULATION) AND LIVE FOREVER WITH JESUS IN THE FAMILY OF GOD?
2 "(For he saith, I have heard thee in a time accepted, and in the day of salvation have I succoured thee: behold, now is the accepted time; behold, now is the day of salvation.)" (2nd Corinthians 2:6)
—————————————————
DAILY CHRISTIAN BIBLICAL QUESTIONS AND ANSWERS:
—————————————————
How Can God Sanction A 2nd Marriage?
https://gracethrufaith.com/ask-a-bible-teacher/how-can-god-sanction-a-2nd-marriage/
QUESTION:    There is something I am very confused about with second marriages. It seems clear to me God hates divorce (which makes it a sin) and the Bible clearly states that a man who divorces his wife and takes another commits adultery.
I do believe God can not contradict himself so this states to me that after the ceremony is performed that he holds you to better or worse, rich or poor till death do you part. So why all the buts and ands and continuations of this very important commandment? Yes it is hard to swallow and of course people fall away but that does not change the command.
God said no adulterer will enter into heaven. I do not see where he forgives what to me is a sin for the second marriage and then allows these people into heaven. If marriage represent Christ and the church I just don't see how God would sanction a second marriage. It just does not make since to me. What am I missing? I appreciate your hard work and in helping us find answers to difficult questions.
ANSWER:    Whenever a major topic is mentioned for the first time in the Bible it's important to consider the context in which it's contained, because you'll often find bits of related information that give you added perspective on the topic. Theologians sometimes call this "the principle of first mention".
The Lord's first mention of divorce is in Matt. 5:31-32, the Sermon on the Mount. The context was whether sin was exclusively a physical act or also involved a motive or intention, and He began by warning them that unless their righteousness exceeded that of the Pharisees, who were obsessive about keeping the letter of the Law, they could never enter the Kingdom.
Then He gave them some examples of what He meant. They believed that if they didn't kill anyone they hadn't violated the commandment against murder. Jesus said that anger was a violation every bit as serious (Matt. 5:21-26). They believed that if they didn't have sex with a woman other than their wife they hadn't committed adultery. Jesus said that their lustful looks condemned them. (Matt. 5:27-30) They believed that a certificate of divorce was all that was necessary to end a marriage. Jesus said that divorce for any reason other than unfaithfulness was also a violation of the commandment against adultery. He re-stated this view in Matt. 19:1-9 even though the Law of Moses said that divorce was permitted.
So the idea He was trying to get across is that no matter how diligent they were, outwardly obeying the law wasn't good enough to satisfy God's requirements for righteousness. In Matt. 5:48 He said that they had to be perfect, just as His Father in Heaven is perfect. Later Paul would explain that we can only become perfect in God's sight by having His righteousness imputed to us by faith.
This because the motives of our hearts have to be pure as well, and of course that's impossible because of our sin nature. We can't avoid ever being angry, and we can't avoid having a lustful thought now and then. That's why we need a Savior. And for those who find themselves in the middle of a divorce, the same forgiveness is available. His mercies are new every morning just as they are for the "murderer" and the "adulterer". To put it another way, divorce is called a sin, but never an unforgivable sin. That's how God can sanction a 2nd marriage.
In light of this, consider the one who stays married but secretly hates his wife and fantasizes about being with another, or just being free. He keeps himself busy with his career, or by doing good works, to avoid going home. From outward appearances, everything looks fine and he's considered to be successful, but inwardly he's just going through the motions, living a life of "quiet desperation" as someone once put it. Has he kept the commandment, or is He a modern Pharisee? We know that half of all marriages end in divorce,
—————————————————-
NEWS CLIPS/ARTICLES OBTAINED FROM MANY SOURCES – INCLUDING

Tracking bible prophecy.org
Rapture Ready News
Prophecyupdate.Com
Main News Channels
End Times Headlines
Prophecyupdateblogspot.com
Stevequayle.com
Gracethrufaith.com
Nowtheendbegins.com
Other Christian Sites
(CLICK ON) LATEST DAILY NEWS CLIPS:
ISRAEL NEWS:
THE MIDDLE EAST PEACE PLAN IS "ANTI GOD" – (GOD WILL NOT ALLOW JERUSALEM TO BE DIVIDED).
ZECHARIAH 12:2-3
I AM GOING TO MAKE JERUSALEM A CUP THAT SENDS ALL THE SURROUNDING PEOPLES REELING … Zech. 12:2
God is in control, and He told the nations the consequences of dividing the Promised Land and declaring peace and safety on their own terms (Joel 3:1-2; I Thess. 5:3)
WORLD TERRORISM – WARS
GENERAL WORLD NEWS:
GENERAL WORLD CORONAVIRUS NEWS:
MASSIVE EARTH CHANGES/EARTHQUAKES/VOLCANOES ETC:
2Chr. 7:13 If I shut up heaven that there be no rain, or if I command the locusts to devour the land, or if I send pestilence among my people;
2Chr. 7:14 If my people, which are called by my name, shall humble themselves, and pray, and seek my face, and turn from their wicked ways; then will I hear from heaven, and will forgive their sin, and will heal their land
CHRISTIAN AND RELIGIOUS WORLD NEWS:
Matt. 24:9 Then shall they deliver you up to be afflicted, and shall kill you: and ye shall be hated of all nations for my name's sake.
Matt. 24:10 And then shall many be offended, and shall betray one another, and shall hate one another
EXTRA WORLD – ALTERNATIVE NEWS:
Please keep in mind that this collection of News Articles is mainly concerning America, but also take note that what happens in America will also "Dramatically" affect Australia and the rest of the World "Massively".
—————————————————-
WORLD – PROPHETIC NEWS ARTICLES PRESENTATION  (SATURDAY 21st NOVEMBER 2020)
MIDDLE EAST AND WORLD WAR LOOMING THE BUILD UP TO PSALM 83  – ISAIAH 17 AND GOG OF MAGOG WARS EZEKIEL 37-38:
THE WHOLE WORLD IS UNSTABLE FINANCIALLY, POLITICALLY, PHYSICALLY, MORALLY, GODLY: – AND BECOMING MORE SO DAILY. (WE ARE IN THE BEGINNING OF SORROWS (MATT 24:8)
THE BIBLE STATES THAT IT WILL ONLY GET WORSE BEFORE THE START OF THE TRIBULATION OF MANKIND – (REVELATION 6)
But before that we have to go through the Birth Pangs, leading up to the Tribulation of Mankind; and I feel that the beginning of Matthew 24 explains that time very well. We are currently in the Birth Pangs (Even though Matthew 24: is directed at the Jewish Nation, it still reflects Biblical Prophecy for the whole World at this time):
Matt. 24:6 And ye shall hear of WARS AND RUMOURS OF WARS: see that ye be not troubled: for all these things must come to pass, but the end is not yet.
Matt. 24:7 FOR NATION SHALL RISE AGAINST NATION, AND KINGDOM AGAINST KINGDOM: and there shall be famines, and pestilences, and earthquakes, in divers places.
—————————————————-
GENERAL PROPHETIC NEWS SECTION:
—————————————————–
https://prophecyupdate.blogspot.com/ – By Keegan
CLICK ON VIDEO BELOW:
JD Farag provides a timely update on current events through the lens of prophecy. This is a repeat, but I wanted to link JD's new website and I believe its worth listening to this again. 
CLICK ON VIDEO BELOW:
The World Economic Forum announced that its postponed 2021 Davos summit, themed as "The Great Reset" in the coronavirus crisis, will take place in Lucerne, Switzerland from May 18 to 21.
The purpose of the "Great Reset" is to use the coronavirus pandemic as a justification—attendees repeatedly referred to it as an "opportunity"—to completely overhaul the entire global economy, including the U.S. economy, to make a more "equitable" world and to fight climate change, which was on numerous occasions identified as the world's next great "crisis."
In the words from their own mouths the plan by global elites to force the 'great reset', a phrase they themselves have coined and they are using all the events from COVID-19 to the race riots to bring it to pass. When you understand that the Mark of the Beast is mostly a financial mark, controlling all buying and selling, is it any wonder that the 'great reset' is brought to us by the elites of the World Economic Forum?!
The Great Reset, a term the World Economic Forum (WEF) uses to promote their vision of a one world government. This represents the ultimate goal of all the elite globalists in the world!
In an open letter to President Donald Trump dated October 25, 2020, Catholic Archbishop Carlo Maria Viganò wrote these chilling words about The Great Reset:
The purpose of the Great Reset is the imposition of a health dictatorship aiming at the imposition of liberticidal measures, hidden behind tempting promises of ensuring a universal income and cancelling individual debt. 
The price of these concessions from the International Monetary Fund will be the renunciation of private property and adherence to a program of vaccination against Covid-19 and Covid-21 promoted by Bill Gates with the collaboration of the main pharmaceutical groups. Beyond the enormous economic interests that motivate the promoters of the Great Reset, the imposition of the vaccination will be accompanied by the requirement of a health passport and a digital ID, with the consequent contact tracing of the population of the entire world. Those who do not accept these measures will be confined in detention camps or placed under house arrest, and all their assets will be confiscated.
Using COVID-19 lockdowns and restrictions to push through this transformation, the great reset is being rolled out under the guise of a 'Fourth Industrial Revolution' in which older enterprises are to be driven to bankruptcy or absorbed into monopolies, effectively shutting down huge sections of the pre-COVID economy. Economies are being 'restructured' and many jobs will be carried out by AI-driven machines.
The World Economic Forum was founded by German Professor Klaus Schwab and he announced: "The COVID-19 crisis has shown us that our old systems are not fit anymore for the 21stcentury. It has laid bare the fundamental lack of social cohesion, fairness, inclusion, and equality. Now is the historical moment, the time, not only to fight the virus but to shape the system … for the post COVID era… In short, we need a Great Reset!"
The global power brokers at the United Nations, World Economic Forum, the British royal family, the International Monetary Fund and the Vatican have told us why COVID-19 has been identified as the key to launching a "Great Reset" of the global economic and social order with a global technocratic surveillance state that includes a new digital currency and digital ID system!!
Fratelli Tutti uses COVID-19 as justification for the Great Reset of the global economic and social order. In this encyclical, Pope Francis has aligned the Vatican with the United Nations 2030 Agenda, the International Monetary Fund, Bill Gates, George Soros and the World Economic Forum!!
As the coronavirus ravages the world's economies conveniently Bill Gates and his Agend 21 has made a reemergence into the public eye!
According to the United Nations website, Agenda 21 is a "comprehensive plan of action to be taken globally, nationally and locally by organizations of the United Nations system, government, and major groups, in every area in which humans have impact on the environment".
In a nutshell the plan call for governments to take control of all land use and not leave any of the decision making in the hands of private property owners!
The Joe Biden campaign slogan of 'Build Back Better', a phrase that was crafted by the United Nations and the New World Order, long before Joe Biden started using it. So why did he start using it, and why is he now talking about a 'dark winter'? I will tell you why. The global elites who brought you Event 201 and COVID-1984 and preparing you for the next step – forced vaccinations. Dark winter? You have no idea. Forced lockdowns, mandatory vaccinations and human implantable Immunity Passports!
Microsoft has patented a system that uses human biometrics such as body heat and brain-wave activity to mine cryptocurrency. The patent, filed under international patent number WO-2020-060606 and titled 'Cryptocurrency System Using Body Data Activity', leverages human body activity as proof-of-work.

The technology with a sensor specifically made for detecting and keeping track of human biometrics, is a microchip implant being developed by a Danish Microsoft partner called BEZH International. 
The Coronavirus Pandemic, the implantable quantum-dot vaccination record capsules and ID2020 are likely to be merged to create the digital certificates that Gates wants everyone to have as proof of vaccination against COVID-19.
This opens up the merging the two projects with the biometrics-sensing microchip implant being developed by BEZH!!
Bill Gates and his Gavi Vaccine Alliance are launching an AI-powered 'TRUST STAMP' combining a vaccine and digital biometric in West Africa!
The Bill and Melinda Gates foundation and Intellectual Ventures are spending millions in creating a human implantable quantum dot microneedle vaccine mark with data storage that will work through an Enzyme Called Luciferase!
Back in 2018 Microsoft billionaire Bill Gates was among the first investors in a new start-up EarthNow aiming to build, launch and operate a collection of satellites that will deliver real-time video of the entire planet! The GLOBAL ID2020 Covid-19 'IMMUNITY PASSPORT'  that combines digital identity with vaccinations, blockchain and nanotechnogy , has announced that work is completed on first ever certification mark for 'Kiva protocal' implementing a global digital ID for buying and selling!
"The Commons Project Foundation is founded with support from The Rockefeller Foundation and based in Switzerland which along with the World Economic Forum announced the launching of international trials for Common-Pass, a digital health pass for travelers to securely verify their COVID-19 test status."
A DARPA- FUNDED IMPLANTABLE BIOCHIP TO DETECT COVID-19 COULD HIT MARKETS BY 2021
The financial world is ready to go to a "digital currency"!!

The Central Banks are putting together a frame work for a digital currency, how will that come together?
On September 26th Cleveland President Loretta Mester announced in a speech on Central Bank digital currencies, now they're called CBDC's for short, that recent Legislation has proposed that each American will very very soon have an account instead in which digital dollars could be quickly deposited.
Two things immediately are accomplished with that, cash is eliminated and the Central Bank has control of everything. That does sound very similar to what the antichrist will use as foretold there in Revelation 13:16-17. 
For an authoritarian government to have complete control over every financial transaction Central Banks will begin consolidating and eventually it will only be one!!The financial world could switch very quickly to a digital currency and do that in the very immediate near future
This is setting the stage for Bible prophecy to be fulfilled found in the book of Revelation 13. This chapter in God's word is the most detailed information on how the Antichrist will set in place an economic system, a worldwide system for each person on Earth to participate in in order to be able to buy and sell, in fact to be able to sustain life, that's Revelation 13:16-17.
Revelation 13:16-18
16 And he causeth all, both small and great, rich and poor, free and bond, to receive a mark in their right hand, or in their foreheads:
17 And that no man might buy or sell, save he that had the mark, or the name of the beast, or the number of his name.
18 Here is wisdom. Let him that hath understanding count the number of the beast: for it is the number of a man; and his number is Six hundred threescore and six.
Check out a few of the recent headlines below…
▪︎ "Why 'every person on the planet' will need a digital ID" – "So the organization that I run, ID2020, is leading an alliance of large private-sector companies, small startups, UN agencies, NGOs, governments…And by 2030, our goal is to enable access to digital identity for every person on the planet." (Venturebeat.com-6/21/17) 
▪︎ "Why blockchain could be your next form of ID as a world citizen" – "ID is key for accessing education, healthcare, voting, banking, housing, and other family benefits, the press release noted. ID2020's goal is to create a secure, established digital ID system for all citizens worldwide." (Tech Republic-6/20/20)
COVID was simply a prop, a triggering mechanism, for what global elites refer to as the Great Reset!! Everything we have been experiencing, it is all part of the Great Reset, that is the resetting of the entire world to prepare the people for the arrival of Antichrist! That's how close he is to stepping out of the shadows and onto the world stage!
The articles I read on The Great Reset tell me that the seven-year tribulation is approaching faster than we can imagine. The things that I read about Bill Gates' future plans for the COVID-19 vaccine scream the future fulfillment of Revelation 13:11-18. Satan and his demonic forces are rushing the world toward the final form of the beast described in the books of Daniel and Revelation.
The fulfillment of 1 Corinthians 15:50-56, Philippians 3:20-21, and 1 Thessalonians 4:13-5:10 IS SO

VERY CLOSE

.

The reality of the nearness of our departure from this world seems more real than ever to me!
It would not be right to predict the timing of the rapture, but I also believe it would be unwise to assume it cannot happen this year or next year. With the seven-year tribulation closing in on us like an out of control freight train, we know that our departure, which must happen first, is ever so close!
————————————————-
TERRY JAMES: LAWLESSNESS ABOUNDING
Terry James 
…John Schneider has come far from being the rebel-rousing, General Lee-driving Bo Duke character on The Dukes of Hazzard. He eloquently assessed what the nation faces regarding the proliferation of lawlessness leading up to presidential election 2020.
Schneider said that he wasn't nervous or too concerned about the status of things. He very much believes that the president will, when all is said and done, be shown to be the president for four more years. He and the host went through the many technical reasons involving the voting process and the many checks and balances to prevent the other side from getting away with the obvious fraud being perpetrated. But he added that one thing gives him a great deal of reason for concern.
Like many of us who have endured the reports of the evil being inflicted, particularly in major cities, Schneider said he is extremely worried about what will happen when the election goes the other way after the final accounting. He believes, as do most of us, that we will see an explosion of lawlessness the likes of which has never been seen in our nation—not even the previous lawlessness leading up to this election.
This, however, shouldn't come as surprise, regardless of how the final results turn out. This nation and world is in for unprecedented lawlessness, according to the words of the greatest of all prophets, who just happens to be God, Himself.
His words as recorded in the KJV are: "And because iniquity shall abound, the love of many shall wax cold" (Matthew 24:12).
Another version is more appropriate to our understanding of these times so near the end of this wicked age: "And because lawlessness shall prevail, the love of the most shall grow cold."
The word "iniquity" simply means "lawlessness." It is a synonym that in biblical terms means lawlessness of a serious spiritual nature. Jesus was foretelling a time when there would be lawlessness of a wicked, spiritual sort that would mark "most" people of that generation.
Anyone who has witnessed things going on with spiritual discernment, with even black businesses and livelihoods being destroyed by those who claim that black lives matter, will recognize these as highly likely those our Lord spoke about. He was prophesying mostly the time of the Tribulation era, the last seven years of human history leading up to His Second Advent.
However, included in His foretelling was the buildup to that time and the sort of lawlessness that would manifest the nearer the time of His return draws.
Even the prophets of the Old and New Testaments foretold this end-of-the-age lawlessness in their time. Paul, for example, predicted that "evil men and seducers would grow worse and worse, deceiving and being deceived" (2 Timothy 3:13). Certainly this election period over the past four or five years has made obvious this prophecy in process of fulfillment.
Despite the dark winter predicted by Mr. Biden, we can see yet another silver lining. Evidence of lawlessness mounting and abounding is sure proof that Jesus is about to step out on the clouds of glory and shout, "Come up here!" (Revelation 4:1).
And when these things begin to come to pass, then look up, and lift up your heads; for your redemption draweth nigh. (Luke 21:28)
————————————————-
UN ANNOUNCES BIOMETRIC DIGITAL ID
https://prophecyupdate.blogspot.com/ – Spiro Skouras
Recently, the United Nations had some big announcements that went largely unnoticed, including the rollout of a biometric digital wallet and an announcement that one of its specialized agencies The International Civil Aviation Organization is one step closer to a internationally recognized digital travel credential.
As reported by Biometric Update, this particular UN biometric digital wallet is intended for UN employees and it can be used for data related to human resources, medical status, travel, payroll and pensions.
I hope you see where this is going, every aspect of our lives will be centralized digitally using biometrics and in many cases the blockchain, AI and 5G.
I can't help but to raise the question, what kind of social controls could this possibly provide the technocrats if people decide not to obey certain restrictions or requirements?
Example: If you didn't get your latest shot, individuals may face travel restrictions. Or, you may not be able go to work, or your payments may be frozen until you comply.
They may not have to mandate anything if they can 'encourage' you to obey.
————————————————-
REMEMBER 'TWO WEEKS TO SLOW THE SPREAD' ? IT WAS 'CONSPIRACY THEORY' TO THINK OTHERWISE
https://prophecyupdate.blogspot.com/ – Michael Walsh
Thanks to the dreaded Covid-19, it's good-bye Thanksgiving and, soon enough, farewell Christmas. And after that, who knows?
Having discovered that Americans have lost their spines and are now easily penned inside their homes like two-legged sheep, the petty potentates who rule – not govern, rule – far too many states and municipalities have concluded that we will never fight back, never resist, and never reject their latest whimsical edicts.
For proof, look no farther than California, where 41 of the state's 58 counties have just been returned to most-restricted status, and a statewide curfew is now being bruited in Sacramento. California is "pulling an emergency brake," as CCP virus "cases" rise, said Newsom, who recently attended a pricey private birthday party at the exclusive French Laundry restaurant in the Napa Valley, violating his own Caligulan guidelines.
There are vague promises that things might begin to open again next year, but don't hold your breath. "Two weeks to slow the spread" and "fifteen days to flatten the curve" have long since morphed into a semi-permanent nanny state in which the very act of slowing and flattening ensures that the virus will go on indefinitely by guaranteeing a continuous stream of new "cases" with which to frighten the public and increase government power.
In defiance of all previous medical experience, the Covid "pandemic" has muzzled the population with bank-robber masks, driven families asunder, forced elderly couples to die apart, punished schoolchildren with the false promise of "remote learning," made Americans eye each other with suspicion and sidle away, and created a near-Stasi level of rats and snitches only too happy to inform on their fellow citizens.
It's also killed the hospitality industry, the airlines, and commercial real estate. And all in brazen violation of the Constitution's explicit guarantees of freedom of speech, assembly, and religious observance.
It has been a monstrous disgrace, made even worse by its supine acceptance. But even more dire consequences have followed the arrival of the Chinese Communist Party on our shores. In short order:
————————————————-
THOUSANDS OF CARS LINE UP AT TEXAS FOOD BANK
https://prophecyupdate.blogspot.com/ – AJ Nelson
According to CBS News, the North Texas Food Bank (NTFB) handed out more than 600,000 pounds of food this past weekend to 25,000 hungry people.
Saturday's event was the "largest-ever" food giveaway as described by NTFB. As shown below, aerial photos reveal vehicle lines stretched miles down the street.
Samantha Woods, a Dallas, Texas resident who was waiting in line, told CBS, "I see blessings coming to us cause we all struggling. And I appreciate North Texas helping us out."
Cynthia Culter, another Dallas resident, said, "I haven't been working since December, can't find a job, they cut my unemployment, it's a real big deal."
NTFB spokeswoman Anna Kurian told CNN that "forty percent of the folks coming through our partners' doors are doing so for the first time."
NTFB President Trisha Cunningham said she is proud of her team "for providing some hope and care during these extraordinary times."
"It was quite a humbling scene to see so many in need," Cunningham told CNN.
Internet searches for "drive thru food bank near me" are absolutely erupting.
While the virus-induced downturn may be over for the rich, as stocks and real estate prices catapult higher, working-poor folks have been financially ruined in the last eight-month.
Huge demand for food banks nationwide could result in a "meal shortage" within the next 12 months.
————————————————-
ECONOMIC FALLOUT FROM CV: BAY AREA FOOD BANK SERVES 500K AS DEMAND DOUBLES
The virus pandemic is threatening another lost decade, similar to the Great Recession of 2007-2009, or even the Great Depression of the 1930s, for America's working poor.
Widespread permanent job loss and the collapse of small and medium-sized enterprises have become a severe risk to the broader recovery – as the economic fallout from the virus-induced downturn could linger for years.
Case in point, the San Francisco Bay Area has lost 350,000 jobs this year – leaving many households with food and housing insecurity problems ahead of the holiday season.
Local news station KQED offers a sobering reminder of the economic devastation left behind from the virus – and one that will likely continue to intensify as virus cases explode to new highs, forcing state officials to reimpose new social distancing restrictions.
KQED said, "food banks are racing to keep up with increased demand for food — and volunteers."
One of the top food banks in the state, called Second Harvest of Silicon Valley, has "literally doubled the amount of food we're distributing," said CEO Leslie Bacho.- 

READ MORE

:
————————————————-
WHAT HAPPENS WHEN POLITICIANS 'PLAYING MEDICINE' DRIVE HYSTERIA
https://prophecyupdate.blogspot.com/ –
A top Edmonton doctor in virology says Albertans "are being led down the garden path" by government health officials in their efforts to stop the COVID-19 virus.
Dr. Roger Hodkinson says the virus is no worse than a "bad flu."
Hodkinson is the CEO of Western Medical Assessments, and has been the company's medical director for over 20 years. He received his general medical degrees from Cambridge University in the U.K., and then became a Royal College certified pathologist in Canada (FRCPC) following a residency in Vancouver.
He also taught at the University of Alberta and runs MutantDx, a molecular diagnostics company in North Carolina.
"What I am going to say is lay language and blunt," Hodkinson said during an Edmonton City Council Community and Public Services Committee meeting, audio of which is currently making the rounds on YouTube.
"There is utterly unfounded public hysteria driven by the media and politicians. It's outrageous. This is the greatest hoax every perpetrated on an unsuspecting public.
"There is absolutely nothing to be done to contain this virus other than protecting your more vulnerable people. It should be thought of as nothing more than a bad flu season.
"This is not Ebola. It's not SARS. It's politics playing medicine. And that's a very dangerous game."
"Masks are utterly useless. There is no evidence based on their effectiveness whatsoever. Seeing these people walking around like lemmings obeying without any knowledge…putting the masks on."
————————————————-
UN: THE COMING FAMINE – 'BIBLICAL PROPORTIONS IN 2021'
https://prophecyupdate.blogspot.com/ – Strange Sounds
The UN World Food Program just won the Nobel Peace Prize in 2020.
This victory was really a gift from above… was used as a spotlight and megaphone to warn of the potential for absolutely devastating famines around the globe in 2021.
Yes, because to fight hunger around the world, you need a lot of money…
Now, economies are continuing to deteriorate particularly in low- and middle-income countries, and there is another wave of lockdowns and shutdowns.
But the money that was available in 2020 isn't going to be available in 2021. Thus, crises are really going to be extraordinary over the next, who knows, 12 to 18 months.
About 135 million people face crisis levels of hunger or worse. The health crisis will probably push an additional 130 million people to the brink of starvation by the end of 2020… So about 270 million people!
About 20 countries are likely to face potential spikes in high acute food insecurity in the next three to six months, and require urgent attention… And any further deterioration in coming months could lead to a risk of famine.
Meanwhile in the USA, some Americans are waiting in line for up to 12 hours at food distribution events to have enough food on their plates for the coming weeks and Holidays. 
2020 is a bad year. 2021's going to be a very bad year.
————————————————-
LIFE AFTER THE GREAT RESET: COLLECTIVISM DYSTOPIA
https://prophecyupdate.blogspot.com/ – Lowell Ponte 
Because of the COVID-19 pandemic, "the world is facing a massive onslaught against individual liberty and private property."
"[A] new kind of collectivism is about to emerge," warns economist Antony Mueller in the Mises Wire. "Like the communism of the past, the new project appeals to the public with the assurance of technological advancement and social inclusion … ecological sustainability and the promise of longevity or even immortality."
"In reality, however," cautions Mueller, "these promises are deeply dystopian."
Presidential candidate Joe Biden adopted the slogan "Build Back Better," a motto of Klaus Schwab, the utopian pied piper who is founder and CEO of the World Economic Forum (part of "the United Nations network") that brings together globalist thinkers and multinational corporate heads in Davos, Switzerland.
Schwab foresees COVID-19 hastening a "Fourth Industrial Revolution" in which Americans will be "propertyless but happy" in a world where giant corporations and global government have seamlessly merged.
"Now is the historical moment of time not only to fight the … virus but to shape the system …," writes Schwab. Once we transform into this Fourth Industrial Age, he believes, the world will "never" return to "normal."
Schwab calls this change "the Great Reset." "This is our chance to accelerate our pre-pandemic efforts," says Canadian Prime Minister Justin Trudeau, "to re-imagine economic systems that actually address global challenges like extreme poverty, inequality and climate change."
In this collectivist future, free enterprise will disappear, replaced by the economy advocated by Massachusetts Sen. Elizabeth Warren. Big businesses must have government charters granted only if leftist politicians see them as serving not stockholders but primarily "stakeholders."
————————————————-
PARLER CEO JOHN MATZE: ESTABLISHMENT 'DOESN'T LIKE THAT PEOPLE ARE GAINING POWER AGAIN'
https://prophecyupdate.blogspot.com/ – Steve Watson
The CEO of Parler, the free speech supporting alternative to Twitter, explained this week why he believes his platform is coming under increasing attack from the establishment, while gaining huge amounts of users.
"People say crazy things all the time," and "it's not against the law to have those opinions," John Matze told Tucker Carlson.
"I always ask them, 'What do you think of the First Amendment? Do you believe that we should have somebody in New York, let's say in the middle of Times Square, telling you what you can and cannot say?'" Matze continued.
"Because that's what these companies are doing," he added, referring to Facebook, Google and Twitter.
"I don't know why they're so afraid. Maybe it's because they don't like that people are getting power again," Matze emphasised.
"But it's not against the law to have those opinions," he urged.
"It's not against the law to express yourself. And if you like one political candidate or another, or you believe or don't believe in climate change," he continued, adding "you shouldn't be taken offline because of it."
Matze noted that his platform is "seeing is a massive explosion in growth because people trust that Parler's going to do the right thing." 
"You're judged by your peers just like our government allows for people. You're innocent before proven guilty unlike these other platforms that are colluding to find things to find you guilty for," Matze asserted.
Matze added that social media is "supposed to be about people having a free voice, being able to be liberated from restrictions."
"That's what we're here to offer is a community town square for people to have discussions," he noted.
The platform has been accused by the media of allowing 'conspiracy theories' to gain traction, and even of fomenting violence.
Speaking about Parler, Bret Schafer of the Alliance for Securing Democracy (a think tank dedicated to erasing any opinions that do not match their own) told The Hill that "Anytime you take a laissez-faire approach to moderation —you say 'anything goes' right up until actual threats of real world violence—that creates a huge space for some really problematic things to happen."
————————————————-
SCIENTISTS SPLICE HUMAN GENES INTO MONKEY BRAINS IN TERRIFYING PLANET OF THE APES-STYLE EXPERIMENT
https://endtimeheadlines.org/2020/11/scientists-splice-human-genes-into-monkey-brains-in-terrifying-planet-of-the-apes-style-experiment/ – Nov 19, 2020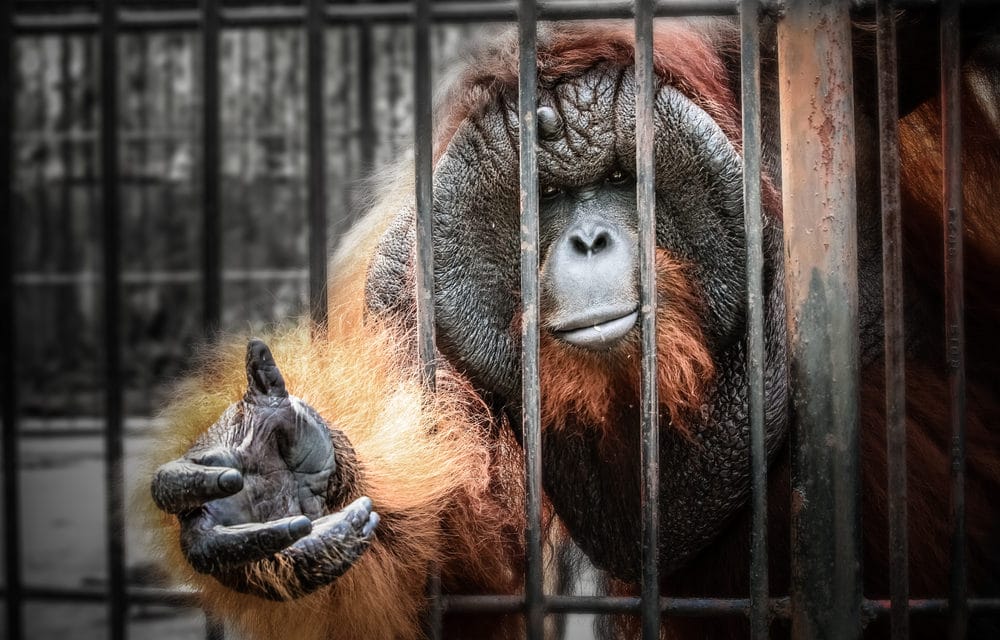 (The Sun) – Scientists have made monkeys' brains bigger by splicing them with human genes in an experiment reminiscent of The Planet of the Apes. Experts took the gene known as ARHGAP11B – which directs stem cells in the human brain – and placed it into the brains of common marmosets.
The experiment ended up with the monkey fetuses having larger, more advanced, and more-human like brains, according to the study published in Science. Scientists however opted to abort the fetus due to possible "unforeseen consequences". It echoes the plot of the Planet of the Apes movies series, in which a new race of genetically modified intelligent primates takes over the Earth.
Mankind carries out experiments on apes to make them smarter, only for human society to them collapse as the creatures rise up against them. Humans are then left living in a primitive and tribal society which is hunted and caged by the very creatures they helped create.
The Planck Institute of Molecular Cell Biology and Genetics in Germany and the Central Institute for Experimental Animals in Japan carried out the new experiments. Scientists said the test monkeys were left with larger neocortexes – the area of the brain linked to functions such as cognition and language.
It is the newest part of the brain to evolve and is one of the key elements that makes humans unique. Pictures published by the scientists show a comparison of a normal monkey brain, and the engorged one after being pumped with ARHGAP11B.

READ MORE
————————————————-
EXPERTS WARN TURKEY'S DREAMS OF REVIVING THE OTTOMAN EMPIRE THREATEN MIDEAST STABILITY
https://endtimeheadlines.org/2020/11/experts-warn-turkeys-dreams-of-reviving-the-ottoman-empire-threaten-mideast-stability/ – Nov 19, 2020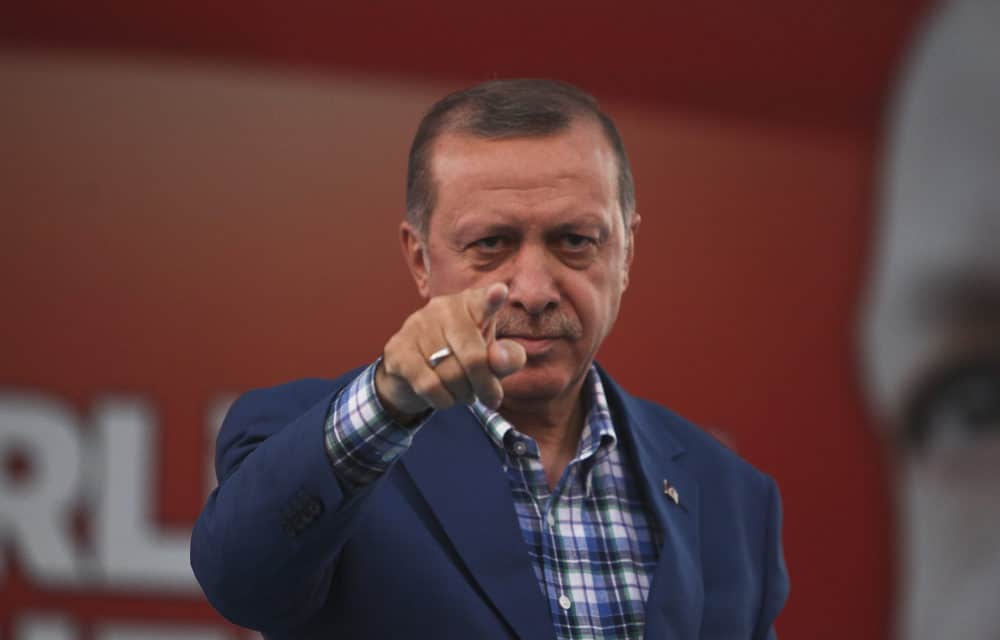 (OPINION) CBN – For years, Middle East observers have warned about the expansionist policies of Turkey's Recep Tayyip Erdoğan. Those ambitions reach throughout the region all the way to Jerusalem. "I think Turkey is the major emerging threat to the Middle East," Seth Frantzman, executive director of the Middle East Center for Reporting and Analysis, told CBN News.
Analysts like Frantzman say the world is witnessing a belligerent Turkey on the move. "It's invaded and ethnically cleansed Afrin of Kurds, Yazidis, and Christians. It attacked last year in eastern Syria and attacked and ethnically cleansed Christians," Frantzman explained.
"It's attacked Armenia now. It didn't do it directly, but it basically goaded Azerbaijanis into war. And it's also been involved in Libya and sent Syrian mercenaries," he continued. "Also, Turkey's been threatening Greece every few weeks for the last six months; also, Cyprus, Israel, Egypt, UAE.
I mean, it never stops." One advance came after a deal with Libya to get its Mediterranean water rights. "The whole point of the deal was to, basically, use a very poor, weak Libyan divided government and get a deal for all these water rights. Which basically means that now Turkey is sitting astride what claims by Greece and the pipeline that Israel wants to build," said Frantzman.
Erdogan telegraphed his intent to the world by converting the Hagia Sophia, once the largest church in Christendom, into a mosque. Middle East analyst Mike Kerem believes the decision to convert the Hagia Sofia back to a functioning mosque is a sign Erdogan is trying to restore Turkey's Ottoman past.

READ MORE

:
————————————————-
THIS EVIL MEGATREND WILL PRECEDE THE ANTICHRIST
https://endtimeheadlines.org/2019/10/this-evil-megatrend-will-precede-the-antichrist/ – Oct 19, 2019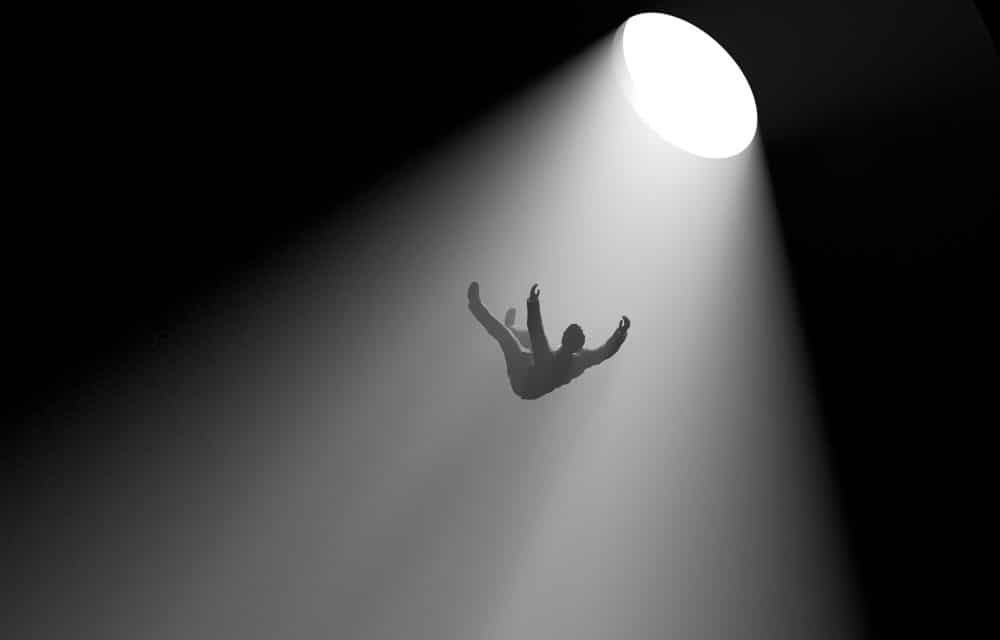 OPINION (Charisma) – It is very apparent that we are living in the last days. Speaking of the coming of the Lord and the catching away of the saints, Paul wrote: Do not let anyone deceive you in any way.
For that Day will not come unless a falling away comes first, and the man of sin is revealed, the son of destruction, who opposes and exalts himself above all that is called God or is worshipped, so that he sits as God in the temple of God, showing himself as God (2 Thess. 2:3-4).
The word translated "falling away" is apostasia (pronounced ap-os-tas-ee'-ah) from which we get our English word "apostasy." Notice that this evil megatrend will come right before the Antichrist publicly assigns godhood to himself. In reality, it is the same spirit. For those who "fall away" from the truth enthrone themselves as gods over their own lives and their own belief systems, robbing the true God of His rightful place. The most sobering thought is that you can't "fall away" from something unless you once possessed it. So, is this a reference to the false church falling away from the true revelation of Scripture, or members of the true church leaving the revelation of truth they once embraced? You decide.
It is doubly disturbing to see that one Greek word translated "divorce" is apostasion (pronounced ap-os-tas-ee-on) which is closely related to the word for "falling away" (Matt. 5:31). When you connect the dots, falling away from the truth, in a sense, means divorcing God. So, the words "falling away" are apparently not a good translation. A fall is something unfortunate and accidental. A divorce is intentional. There will be a "falling away" in the last days because people will intentionally harden their hearts against God and the truth of His Word. This is not an unfortunate "fall"; this is a deliberate break in the relationship. It might be more appropriate to call it "the great rebellion." To Timothy, Paul prophesied:

CONTINUE

:
————————————————-
PERSECUTION AGAINST CHRISTIANS 'RISING STEEPLY' AROUND THE WORLD
The Organization for Security and Cooperation in Europe has documented over 500 hate crimes against Christians in 2019, as immigration sweeps across the continent thanks to globalist entities like the European Union and the United Nations.
These hate crimes have included attacking Catholic priests, committing arson attacks on churches, stealing the holy communion from churches, desecrating images of the blessed Virgin Mary, and vandalizing a pregnancy counseling facility. France had the most recorded hate crimes against Christians, with 144 attacks last year. Germany had 81 attacks last year, with 75 attacks in Spain, and 70 attacks in Italy.
Big League Politics has reported on how multiculturalism has turned Europe into a dystopian hellscape while elected officials look the other way, with anti-Christian violence becoming a regular occurrence amidst the forced Islamification of the continent:
Christianity has become the most persecuted religion in the world in recent years, and this fact is obvious looking at Europe where vandalism and terror are rapidly becoming part and parcel of the cultural landscape.
The Observatory on Intolerance and Discrimination Against Christians is reporting that attacks on Christianity as well as vandalism of churches and monuments are rising steeply. In France alone, anti-Christian attacks have quadrupled from 2008 to 2019, as the Muslim invasion has taken hold.
The mainstream media and the Catholic Church have been unwilling to speak about this persecution, as it gets in the way of their social justice narrative of pushing for third-world Muslim refugees to overwhelm the West. They have largely swept this epidemic under the rug, allowing it to worsen exponentially in recent years…
Meanwhile, Pope Francis is calling for more tolerance of the religion of Islam and refuses to call out the religion's adverse effect on Catholics and other Christians throughout the globe.
————————————————-
https://prophecyupdate.blogspot.com/ –
36 Jesus said, "My kingdom is not of this world. If it were, my servants would fight to prevent my arrest by the Jewish leaders. But now my kingdom is from another place."
(John 18)
28 When these things begin to take place, stand up and lift up your heads, because your redemption is drawing near."
(Luke 21)
33 Even so, when you see all these things, you know that it[e]is near, right at the door.
(Matthew 24)
42 "Therefore keep watch, because you do not know on what day your Lord will come. 43 But understand this: If the owner of the house had known at what time of night the thief was coming, he would have kept watch and would not have let his house be broken into. 44 So you also must be ready, because the Son of Man will come at an hour when you do not expect him.
(Matthew 24)
33 "I have told you these things, so that in me you may have peace. In this world you will have trouble. But take heart! I have overcome the world."
(John 16)
6 Humble yourselves, therefore, under God's mighty hand, that he may lift you up in due time.7 Cast all your anxiety on him because he cares for you.
(1 Peter 1)
1 The Lord is my shepherd, I lack nothing.
2     He makes me lie down in green pastures,
he leads me beside quiet waters,
3     he refreshes my soul.
He guides me along the right paths
for his name's sake.
4 Even though I walk
through the darkest valley,[a]
I will fear no evil,
for you are with me;
your rod and your staff,
they comfort me.
5 You prepare a table before me
in the presence of my enemies.
You anoint my head with oil;
my cup overflows.
(Psalm 23)
For the Lord himself will come down from heaven, with a loud command, with the voice of the archangel and with the trumpet call of God, and the dead in Christ will rise first. 17 After that, we who are still alive and are left will be caught up together with them in the clouds to meet the Lord in the air. And so we will be with the Lord forever. (Psalm 23)
(1 Thessalonians 4)
Blessed are those who hunger and thirst for righteousness,
for they will be filled.
Blessed are those who are persecuted because of righteousness,
for theirs is the kingdom of heaven.
"Blessed are you when people insult you, persecute you and falsely say all kinds of evil against you because of me.  Rejoice and be glad, because great is your reward in heaven, for in the same way they persecuted the prophets who were before you.
(Matthew 5)
Now, brothers and sisters, about times and dates we do not need to write to you, 2 for you know very well that the day of the Lord will come like a thief in the night. 3 While people are saying, "Peace and safety," destruction will come on them suddenly, as labor pains on a pregnant woman, and they will not escape.
4 But you, brothers and sisters, are not in darkness so that this day should surprise you like a thief. 5 You are all children of the light and children of the day. We do not belong to the night or to the darkness. 6 So then, let us not be like others, who are asleep, but let us be awake and sober.
Therefore encourage one another and build each other up, just as in fact you are doing.
(1 Thessalonians 5)
May our Lord Jesus Christ himself and God our Father, who loved us and by his grace gave us eternal encouragement and good hope,
(2 Thessalonians 2)
—————————————————–
I guess its time again for some more random thoughts:
– I have found that current events in the world have distracted me from what really matters…Never a good thing. Jesus gave us clear instructions when we see the events taking place in front of us. A simple clear instruction without ambiguity – and that is, to look towards Him and His coming. Period. Luke 21:28. 
– Birth pains do not decrease. Birth pains increase in frequency and severity. Therefore we should not expect the events on this earth to suddenly reverse course and normalize, rather, things will progress on the current course and will not "normalize". 
– We should "rejoice and be glad" because great is our reward in heaven and it is coming soon. Again, this should be our focus. 
– Focus on the "big picture" or the "big plan"  and what is in store for us – that is all that matters and that plan is very very good for us.  
– At the rate at which things are happening around us – again, the rate of change indicates that the Tribulation will be here soon. This rate of change will speed up not slow down. The way things are coming together, from EVERY sign (world government, world financial system, the take-down of the U.S., famine, rumors of war, the final push for globalism, persecution, Israel's enemies consolidating to the north of Israel, the move towards dividing Israel, earthquakes, the push towards a false world religion, etc.) should serve as proof of this rate of change in the global birth pains. 
– Are we still tied to this world? We shouldn't be. There is nothing left here other than to witness and shed light on the significance of prophecy unfolding. There is little here for us now, but it shouldn't matter. We know where all of this is headed, and it will not reverse course.  That is a good thing for us.
– We were given prophecy and all of these signs in advance so that we would have insight into what is happening and why – not to have fear and apprehension, but to give us appropriate focus. 
– We know what awaits us and nothing should distract us from that hope and joy. It should be our singular, dominant focus. Soon, the events of this world will be a distant memory. If the U.S. fraudulent elections bring us closer to the gathering up – then so be it and we should rejoice at this development. 
——————————————–
Let all the earth fear the Lord;
    let all the people of the world revere him.
9 For he spoke, and it came to be;
    he commanded, and it stood firm.
The Lord foils the plans of the nations;
    he thwarts the purposes of the peoples.
11 But the plans of the Lord stand firm forever,
We wait in hope for the Lord;
    he is our help and our shield.
In him our hearts rejoice,
    for we trust in his holy name.
May your unfailing love be with us, Lord,
    even as we put our hope in you.
(Psalm 33)
Amen and maranatha!
————————————————-
ETHIOPIA FACES GREAT PLAGUE OF LOCUSTS; JEWISH EXPERTS WARN IT IS DUE TO 'THE MESSIAH'S COMING'
https://www.bibliatodo.com/En/christian-news/ethiopia-faces-great-plague-of-locusts-jewish-experts-warn-it-is-due-to-the-messiahs-coming/ – November 20, 2020
As part of a reminder, Ethiopia faces a massive swarm of locusts that have reached its country, which would represent a mass exodus of Jews, according to experts.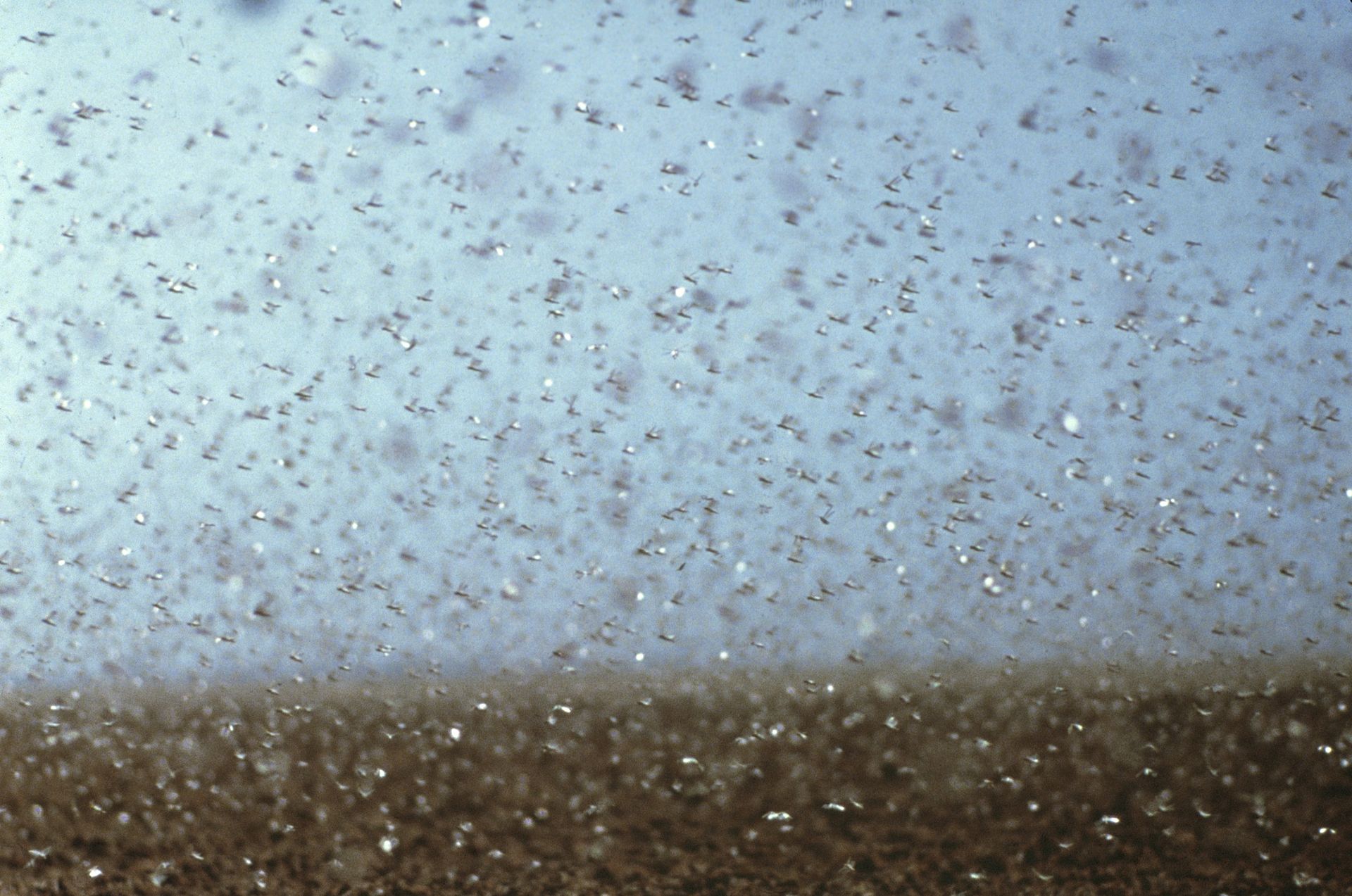 Ethiopia faces great plague of locusts; Jewish experts warn it is due to 'the Messiah's coming'.
Abiy Ahmed, Prime Minister of Ethiopia, asked Israel's Minister of Foreign Affairs, Gabi Ashkenazi, for help in the massive combat of this plague that has been hitting the country recently.
From the town of Addis Ababa, the operation to combat this plague is directed with the help of the Israeli lobster expert, Yoav Mortro;four experts are working next to him, a logistics officer, drone pilot and scout, and spraying expert.
The team arrived last week and are expected to be there for two weeks in a row training 300 Ethiopians against locusts; They will be given part of the material brought for the action, which is comprised of 27 drones and other advanced equipment to be effective in the operation.
"The better thing as the experts told us is that it is possible to work at night; as locust is cold-blooded and sleeps at night it is efficient to fight the locusts at night. The experts will train over 300 persons at the locust affected fields," said Agriculture Minister Oumer Hussien.
According to local reports, the plague has already damaged 900,000 acres of land used for agriculture since July, which is called "the worst loss in 25 years"; Added to that, the country also faces a civil war in the north and floods.
The comparison of this phenomenon given by the Israel 365 portal is a sign currently fulfilled with a massive exodus of Jews to their land, something similar that was evidenced in the times of the book of

Exodus 10:14
Sheba Turns to Israel to Cope With Pre-Exodus Plague of Locusts https://t.co/lfYAPBqN9a via @BINAlerts
During the past month, the prime ministers of both countries expressed their desire to continue expanding their ties to benefit citizens; From there, Netanyahu affirmed his desire to bring some 2,000 Jews from Ethiopia back to Israel, those ones who have waited a long time to return.
It is known that 13,000 Jews live in Addis Ababa, the capital of Ethiopia, and 9,000 more live in the town of Gondar. In the Jewish tradition this represents the fulfillment of some prophecy that says that the arrival of the plagues takes place before "the Messiah is coming", taking as a starting point the word of

Micah 7:15

.
"All of the miracles will reappear, all of the plagues, the entire story, in all its pain and all its glory. Our job in this generation is to speak about it, to pray for it, even while it is unfolding in front of our eyes," said Rabbi Yosef Berger, the rabbi of King David's Tomb on Mount Zion.
————————————————
JESUS CHRIST RETURN FOR HIS CHURCH IS "IMMINENT"
Matt. 7:27 And the rain descended, and the floods came, and the winds blew, and beat upon that house; and it fell: and great was the fall of it.
Matt. 24:38 For as in the days that were before the flood they were eating and drinking, marrying and giving in marriage, until the day that Noe entered into the ark,
Matt. 24:39 And knew not until the flood came, and took them all away; so shall also the coming of the Son of man be
————————————————
DON'T WAIT FOR THE LAST MINUTE
We are currently in the "Birth Pangs" pending the coming "7 year TRIBULATION" period, where all the Nations on Earth will be subject to God's Wrath on an "UNGODLY" World. The Rapture of Jesus Christ Church is "TOTALLY" imminent; And what will follow after that will be massively more devastating that we are seeing right now (Read

Revelation Ch 6 – 22

) God is trying to get everyone's attention to the coming Judgments; He does not want "ANYONE" to perish, but all to come to repentance. He loves us, but will not stand idly by and watch the World, (His Creation) turn to sin and debauchery). We are currently living in a fallen "Satanic" World where "EVIL", is totally accepted, "and God and his Love for his Church": is being exponentially rejected. The time has come when God HAS TO intervene, and he is (The prophetic word listed in his Word the Bible is being fulfilled exponentially).
——————————————————
THE NEW WORLD ORDER:
ONE WORLD GOVERNMENT – ONE WORLD ECONOMIC SYSTEM – ONE WORLD RELIGION
Dan. 9:27 And he shall confirm the covenant with many for one week: and in the midst of the week he shall cause the sacrifice and the oblation to cease, and for the overspreading of abominations he shall make it desolate, even until the consummation, and that determined shall be poured upon the desolate
Dan. 7:24 And the ten horns out of this kingdom are ten kings that shall arise: and another shall rise after them; and he shall be diverse from the first, and he shall subdue three kings
Rev. 17:12 And the ten horns which thou sawest are ten kings, which have received no kingdom as yet; but receive power as kings one hour with the beast
—————————————————-
THE MARK OF THE BEAST:
DON'T TAKE THE MARK OF THE BEAST WHICH IS (CHANGING YOUR D.N.A.) AND GIVING YOUR CONTROL OVER TO THE "BEAST SYSTEM" – THIS IS AN ABONOMINATION TO GOD: (YOU ARE HIS CREATION):
Rev. 13:14 And deceiveth them that dwell on the earth by the means of those miracles which he had power to do in the sight of the beast; saying to them that dwell on the earth, that they should make an image to the beast, which had the wound by a sword, and did live.
Rev. 13:15 And he had power to give life unto the image of the beast, that the image of the beast should both speak, and cause that as many as would not worship the image of the beast should be killed.
Rev. 14:9 And the third angel followed them, saying with a loud voice, If any man worship the beast and his image, and receive his mark in his forehead, or in his hand
THE PUNISHMENT FROM GOD FOR THOSE WHO TAKE THE MARK AND WORSHIP THE "BEAST SYSTEM":
Rev. 14:10 The same shall drink of the wine of the wrath of God, which is poured out without mixture into the cup of his indignation; and he shall be tormented with fire and brimstone in the presence of the holy angels, and in the presence of the Lamb:
 (YOU ARE GOD'S CREATION – CHANGING YOUR D.N.A. AND/OR GIVING YOUR ALLEGANCE TO ANOTHER ENTITY I.E. (THE ANTICHRIST) – IS AN ABONOMINATION TO GOD):
————————————————-
THE FUTURE CONONAVIRUS INJECTION AT THIS POINT IN TIME ALSO APPEARS TO BE "MASSIVELY" AGAINST GOD AS IT WILL IS ALSO TAINTED WITH A CHANGE IN YOUR (R.N.A. WHICH CHANGES YOUR D.N.A.) AND WILL ALTER YOUR BODY IN MANY WAYS, (INCLUDING DEATH).
WEBPAGE ADMINISTRATOR:
You Know, there comes a time in one's life when you just have to speak up regarding the "Blatant "Stupidity", "Greed", "Corruption", "Lies", "ETC" that some people have in their Soul; To say we have to have the Vaccine because "I SAID SO"; even if it is Tainted with "DEATH", it can change your R.N.A. to Totally Change your D.N.A. Causing "DEATH". And "OH" if you change your D.N.A. don't look to God to have Mercy on you "IF" you survive, because "GOD" is the "CREATOR" of your "SOUL", and your "BODY". And once you change your D.N.A. you can become "NEPHLINIC", i.e. a different person. This is what the fallen Angels did after God Created Adam and Eve, they changed "Animals", and "Humans" D.N.A. Totally different Species, in Animals, and Humans. God's Judgment is coming upon the people that are creating this "Ungodly" Evil, and like it was before the "FLOOD", so it will be again; Destruction of God's Creation over a "SEVEN YEAR PERIOD". Revelation Chapter 6 to Revelation Chapter 22. Which is about to start any time in the very near future.
This "Vaccine" is "NOT APPROVED", and Trials that they recently conducted on people in Korea, Africa, and God knows where else, resulted in "Hundreds" of Deaths, and left the rest very sick and dying.
The "AGENDA" of the "New World Order" "THE ORDER OF THE PROTOCOLS OF ZION" is to wipe out "EIGHT TENTH'S OF HUMANITY", and leave enough room for the "ELITES" to live in peace and harmony". But they have not considered God into this equation, and he is our Creator and he loves his Creation with a passion – i.e. Jesus
Christ died for us on the cross at calvary, and Once the Church has gone from this World God's vengeance will commence on the Ungodly of this World.
THE NEW WORLD ORDER THAT HAS ALREADY BEGUN, It Means A "ONE WORLD GOVERNMENT", A ONE WORLD CHURCH, AND A ONE WORLD RELIGION ("CHRISLAM"). "AND IT IS PURE EVIL"
PLEASE ACCEPT GOD'S FREE GIFT OF SALVATION LISTED AT THE BOTTOM OF THIS NEWS REPORT. IT IS OUR ONLY HOPE