This Happened On Planet Earth…Nov. 2019…End Times Signs

276K subscribers
 

Please Help Support This Ministry:

https://www.paypal.me/watchman1963

Cash App : $watchman1963 Please subscribe to my backup channel:

https://www.youtube.com/channel/UC4nc…

Current Events Linked To Biblical Prophecies. Everything is unfolding just as the bible foretold. Wars, Volcanic Eruptions, Earthquakes, Extreme Weather, Christian Persecution, Violence and more!
Matthew 24:3-14 3 Now as He sat on the Mount of Olives, the disciples came to Him privately, saying, "Tell us, when will these things be? And what will be the sign of Your coming, and of the end of the age?" 4 And Jesus answered and said to them: "Take heed that no one deceives you. 5 For many will come in My name, saying, 'I am the Christ,' and will deceive many. 6 And you will hear of wars and rumors of wars. See that you are not troubled; for all these things must come to pass, but the end is not yet.
7 For nation will rise against nation, and kingdom against kingdom. And there will be famines, pestilences,[b] and earthquakes in various places. 8 All these are the beginning of sorrows. 9 "Then they will deliver you up to tribulation and kill you, and you will be hated by all nations for My name's sake. 10 And then many will be offended, will betray one another, and will hate one another.
11 Then many false prophets will rise up and deceive many. 12 And because lawlessness will abound, the love of many will grow cold. 13 But he who endures to the end shall be saved. 14 And this gospel of the kingdom will be preached in all the world as a witness to all the nations, and then the end will come.
————————————————
END TIMES SIGNS AND STRANGE EVENTS NOVEMBER 17, 2019

59.3K subscribers
 

NEW CHANNEL:

https://www.youtube.com/c/MyTransform…

PATREON:

https://www.patreon.com/SignsNWonders End Times Signs 2019 – End Times News Report – End Times 2019 Your number 1 source for end times prophecy news and latest strange events Current end times signs and latest news events from around the world Thank you to all my loyal fans i love each and everyone one of you Please **like and subscribe**

Bless you all
————————————————
Iran Burning Shock Gas Price Hike Triggers

Violent Protests

113K subscribers
 

Amid a fresh price hike in gasoline — the latest in a string of woes to hit the sanctions ravaged Iranian economy, ultimately making life miserable for the common populace — rare mass protests have broken out in multiple cities.
————————————————
Netanyahu Slams Benny Gantz and Leaders of Joint (Arab) List

92.9K subscribers
 

Articles:

https://www.i24news.tv/en

Live:

https://video.i24news.tv/page/live?cl…

Replay:

https://video.i24news.tv/page/5ab2981…

Facebook:

https://www.facebook.com/i24newsEN/

Twitter:

https://twitter.com/i24NEWS_EN

Instagram:

https://www.instagram.com/i24news/ #i24NEWS #Netanyahu #Likud  i24NEWS DESK | Israeli Prime Minister Benjamin Netanyahu held a rally in Tel Aviv on Sunday decrying the possibility that Benny Gantz is set to form a minority government backed by the Arab Joint List alliance in the coming days. In a fiery speech, the premiere slammed Gantz for allegedly negotiating with "terror supporting" parliamentarians during Israel's

"Operation Black Belt

" against the Gaza-based Palestinian Islamic Jihad terror group last week. Such a move was a "slap in the face of IDF soldiers," Netanyahu stated in front of a rally of Likud supporters who booed at the remark.
"I tell you that if such a minority government is formed, they'll celebrate in Tehran, Ramallah, and they'll celebrate in Gaza — just like they celebrate after every terror attacks [against Israelis]," Netanyahu said. "But this would be a national historic terror attack against the State of Israel and must not happen," the prime minister added. Netanyahu then referred to the leaders of Blue & White and said "there's an opportunity to form a government together, there's an opportunity to prevent elections, there's an opportunity to do the responsible thing, but first of all you must do the responsible thing: show national responsibility." "We need unity — not minority," added Netanyahu. "Remove this delusional idea" of a minority government off the table, "right now, tonight." Shortly after Netanyahu concluded his statements, the Blue & White political alliance released a response slamming the premier. "Residents of the south did not get an 'emergency rally,' neither did the sick who are strewn in the corridors, not the elderly or disabled," the party said in a statement. "As usual, Netanyahu only worries about Netanyahu."
————————————————
Revelation 13:1-3 – The Beast from The Sea

Revelation 13:1-3

– The Beast from The Sea Pastor Barry Stagner in

Revelation 13:1-3

plus Q&A including Don Stewart Pastor Barry Stagner & Don Stewart Connect with Pastor Barry on social media: https://www.instagram.com/barry_stagner https://www.facebook.com/pastorbarrys… https://twitter.com/BarryStagner Calvary Chapel Tustin www.cctustin.org
All the signs of the last days are converging at the same time. Bible Prophecy is happening right before our eyes and like birth pains, the predicted events are happening more frequently and more intently. Never, in the history throughout the world have so many forces, including economic, scientific, techno-logic, ecologic, cultural, geopolitical, moral, spiritual and religion, converged together to bring this world that's already teetering over the edge into the abyss, to a point of no return.

Jesus said when you see all these signs happening, know that I am near, even at the door.
————————————————
LATEST WORLD NEWS CLIPS – ARTICLES – MONDAY 18th NOVEMBER 2019
WE PREACH THE BLESSED HOPE FOR THE FUTURE IN JESUS CHRIST OUR SAVIOUR
1Cor. 12:3 Wherefore I give you to understand, that no man speaking by the Spirit of God calleth Jesus accursed: AND THAT NO MAN CAN SAY THAT JESUS IS THE LORD, BUT BY THE HOLY GHOST.
"Behold, I come like a thief! Blessed is he who stays awake and keeps his clothes with him, so that he may not go naked and be shamefully exposed."
Here Jesus was alluding to the fact that the Doctrine of Eternal Security WILL EXPIRE WITH THE RAPTURE
PLEASE NOTE:

The

"TRIBULATION"

Saints

are

NOT

the

"CHURCH" Saints:

The Church Saints are Raptured

"Prior"

to the start of Revelation 6, (The beginning of God's

7 years of Wrath

on Planet Earth.
——————————————
Rev. 14:13 And I heard a voice from heaven saying unto me, Write, Blessed are the dead which die in the Lord from henceforth: Yea, saith the Spirit, that they may rest from their labours; and their works do follow them
REVELATION 14:13 is talking about the TRIBULATION SAINTS 

REVELATION 3:10

(below)

Is refering to the

"

PRE-TRIBULATION SAINTS

:
Rev. 3:10

Because thou hast kept the word of my patience, I ALSO WILL KEEP THEE FROM THE HOUR OF TEMPTATION, WHICH SHALL COME UPON ALL THE WORLD, to try them that dwell upon the earth:
These are the Pre-Tribulation Church Saints who will be Raptured BEFORE Revelation 6 – The start of the 7 year Tribulation of Mankind.
Luke 12:37 Blessed are those servants, whom the lord when he cometh shall find watching: verily I say unto you, that he shall gird himself, and make them to sit down to meat, and will come forth and serve them
SO WON'T YOU ACCEPT JESUS NOW AND BE REMOVED FROM THAT EVENT  (OF TRIBULATION) AND LIVE FOREVER WITH JESUS IN THE FAMILY OF GOD?
2 "(For he saith, I have heard thee in a time accepted, and in the day of salvation have I succoured thee: behold, now is the accepted time; behold, now is the day of salvation.)" (2nd Corinthians 2:6)
——————————————-
DAILY CHRISTIAN BIBLICAL QUESTIONS AND ANSWERS:
——————————————-
Blatant Sin And Lost Blessings
https://gracethrufaith.com/ask-a-bible-teacher/blatant-sin-and-lost-blessings/
QUESTION:

   How does our blatant sin interfere with our hearing from the Lord? Do you believe that we are punished for repetitive sin and perhaps the Lord doesn't do things for us that He might if we were repentant regarding our sin?
ANSWER:    We all sin repetitively, and while we can't lose our salvation, we can interrupt our fellowship with God by failing to confess our sins as instructed in 1 John 1:9.
During this time we may not receive the Lord's protection from spiritual attack, we may not be able to communicate with Him, and we may lose out on blessings we would have otherwise received. This is not because the Lord is punishing us, it's the natural consequence of living outside of His benevolent protection.
I think that the Parable of the Prodigal Son (Luke 15:11-32) was given in part to teach us this. During the time the prodigal son was away from his father's household he did not share in the blessings that had been his before he left.
He wasn't being punished for leaving, he was experiencing the natural consequence of doing so. But during that time he never stopped being his father's son, and as soon as he sought his father's forgiveness he was restored.
So it is with us. Once we are born again, we can never stop being a child of God. When our un-confessed sins have placed us outside of His benevolent protection, sincere confession will always purify us from all unrighteousness (1 John 1:9) and restore us to full fellowship with God. Confess early, confess often. You'll always be forgiven. The blood of Jesus has made it so.
Will God Take Our Life If We Don't Repent?
https://gracethrufaith.com/ask-a-bible-teacher/will-god-take-life-dont-repent/
QUESTION:

   I know there is a verse that states that if a Christian refuses to repent God might take his physical life. I'm not referring to losing salvation, which we both know doesn't happen; but to physical death. Can you tell me what that reference is?
ANSWER:    Although I've been asked to look several times I've never found such a verse. First of all, according to the meaning of the Greek word translated "repent" (which is to change one's mind) when we admit we're sinners in need of a Savior, believe Jesus died for our sins, and ask Him to be our Savior, we've already repented.
A verse I have found is 1 Cor. 10:13,
"No temptation has overtaken you except what is common to mankind. And God is faithful; he will not let you be tempted beyond what you can bear. But when you are tempted, he will also provide a way out so that you can endure it."
I understand some people interpret this verse to imply that the way out God provides is to take our life.
Since from the time we first believed, God has seen us as a new creation (2 Cor. 5:17) perfect forever (Hebrews 10:12-14) and justified with a righteousness that comes from Him (Romans 3:21-24). And since He attributes our post salvation sin to our sin nature rather than to us (Romans 7:18-20) how would He justify ending our life prematurely?
Repent And Repeat?
https://gracethrufaith.com/ask-a-bible-teacher/repent-and-repeat/
QUESTION:    I was speaking to a friend of mine about repentance. He said when you've truly repented you can't do again what you've repented from. He said if you do it again anytime your life it means you didn't repent in the first place. This confused me because there are things that I repented from them honestly but I find myself doing them again although I do not like to do them. Have I not truly repented?
ANSWER:    Common sense should tell you what your friend said can't be true. We all commit the same sins repetitively. Repent means to change our mind about certain behavior and admit that it's sinful. It doesn't mean we'll never do it again. If it did, then the phrase "Repent and be saved" would mean "stop sinning and then you can be saved."
One of the biggest hurdles to overcome before we can be saved is to admit we're sinners because people who don't think they're sinners don't think they need a Savior. First we have to change our mind about our behaviour and admit that it is sinful. Once we've done that we can begin to see our need for a Savior.
Repent And Be Saved. What Does It Mean?
https://gracethrufaith.com/ask-a-bible-teacher/repent-and-be-saved-what-does-it-mean/
QUESTION:    What part does repentance have in becoming saved? We often read we must just ask for forgiveness and believe in Jesus.
ANSWER:    This is confusing to many because somewhere along the way the word "repent" was re-defined to mean "change your behavior." But the Greek word translated "repent" in the New Testament really means "change your mind." It's used mostly in the gospels and the first part of the Book of Acts when either Jesus or the disciples/apostles were urging their Jewish listeners to repent and be saved.
Because their audience had been taught that keeping the Law was the way to salvation, they needed to change their minds and realize they needed a Savior. This is what Jesus was teaching in Matt. 5:20 when He said unless their righteousness surpassed that of the Pharisees they would certainly not enter the Kingdom of Heaven. The Pharisees had devoted their lives to keeping even the smallest details of the Law, and Jesus was saying this was not sufficient for salvation. It was going to take an even greater righteousness than that.
Later, Paul wrote that God had made known a righteousness apart from the Law that comes through faith in Jesus to all who believe, and this righteousness would be sufficient to save us (Romans 3:21-24). This is the righteousness Jesus had been talking about.
Gentiles didn't need to change their minds about saving themselves through the Law, they needed to change their minds about their behavior and recognize that it was sinful. This is true of unbelievers today as well. Before anyone can be saved, they need to come to the realization that they're sinners and believe that Jesus died and rose again so their sins could be forgiven. This is what the phrase "repent and be saved" means.
Therefore, when we've asked Jesus to be our saviour, the repenting has been done.
———————————————–
NEWS CLIPS OBTAINED FROM MANY SOURCES – INCLUDING

Tracking bible prophecy.org
Rapture Ready News
Prophecyupdate.Com
Main News Channels
End Times Headlines
Prophecyupdateblogspot.com
Stevequayle.com
Gracethrufaith.com
Nowtheendbegins.com
Other Christian Sites
(CLICK ON) LATEST DAILY NEWS CLIPS:
ISRAEL NEWS:
THE MIDDLE EAST PEACE PLAN IS "ANTI GOD" – (GOD WILL NOT ALLOW JERUSALEM TO BE DIVIDED).
ZECHARIAH 12:2-3
I AM GOING TO MAKE JERUSALEM A CUP THAT SENDS ALL THE SURROUNDING PEOPLES REELING … Zech. 12:2
WORLD TERRORISM – WARS
GENERAL WORLD NEWS:
WORLD FINANCE:
Rev. 6:6 And I heard a voice in the midst of the four beasts say, A measure of wheat for a penny, and three measures of barley for a penny; and see thou hurt not the oil and the wine
MASSIVE EARTH CHANGES/EARTHQUAKES/VOLCANOES ETC:
2Chr. 7:13 If I shut up heaven that there be no rain, or if I command the locusts to devour the land, or if I send pestilence among my people;
2Chr. 7:14 If my people, which are called by my name, shall humble themselves, and pray, and seek my face, and turn from their wicked ways; then will I hear from heaven, and will forgive their sin, and will heal their land
CHRISTIAN AND RELIGIOUS WORLD NEWS:
Matt. 24:9 Then shall they deliver you up to be afflicted, and shall kill you: and ye shall be hated of all nations for my name's sake.
Matt. 24:10 And then shall many be offended, and shall betray one another, and shall hate one another
EXTRA WORLD – ALTERNATIVE NEWS:
Please keep in mind that this collection of News Articles is mainly concerning America, but also take note that what happens in America will also "Dramatically" affect Australia and the rest of the World "Massively".
————————————————-
WORLD – PROPHETIC NEWS ARTICLES PRESENTATION – THURSDAY 07th NOVEMBER 2019
MIDDLE EAST AND WORLD WAR LOOMING THE BUILD UP TO PSALM 83  – ISAIAH 17 AND GOG OF MAGOG WARS EZEKIEL 37-38:
THE WHOLE WORLD IS UNSTABLE FINANCIALLY, POLITICALLY, PHYSICALLY, MORALLY, GODLY: – AND BECOMING MORE SO DAILY. (WE ARE IN THE BEGINNING OF SORROWS (MATT 24:8)
THE BIBLE STATES THAT IT WILL ONLY GET WORSE BEFORE THE START OF THE TRIBULATION OF MANKIND – (REVELATION 6)
But before that we have to go through the Birth Pangs, leading up to the Tribulation of Mankind; and I feel that the beginning of Matthew 24 explains that time very well. We are currently in the Birth Pangs:
Matt. 24:6 And ye shall hear of WARS AND RUMOURS OF WARS: see that ye be not troubled: for all these things must come to pass, but the end is not yet.
Matt. 24:7 FOR NATION SHALL RISE AGAINST NATION, AND KINGDOM AGAINST KINGDOM: and there shall be famines, and pestilences, and earthquakes, in divers places.
———————————————–
NETANYAHU WARNS OF 'UNPRECEDENTED EMERGENCY' IF GANTZ FORMS GOVERNMENT BACKED BY ARAB PARTY
https://www.haaretz.com/israel-news/elections/.premium-netanyahu-warns-of-unprecedented-emergency-in-gantz-gov-t-backed-by-joint-list-1.8133161
PM claims Kahol Lavan is trying to establish coalition backed by Joint List, which would pose 'historic danger to Israel's security' ■ Gantz meets Rivlin for consultations
Benny Gantz and Avigdor Lieberman speak to the media after their meeting in Ramat Gan, November 14, 2019.Tomer Appelbaum
Prime Minister Benjamin Netanyahu warned on Saturday against the possibility that Benny Gantz will establish a minority government, which Netanyahu says will be backed by Arab lawmakers. "We are facing an emergency that is unprecedented in the history of the State of Israel," he said.
"There is an agreement among Kahol Lavan [leaders] to go for a minority government with the Joint List. We know for a fact that they made this decision," the prime minister claimed in an emergency meeting he held with Likud lawmakers.
"[Going for another] election is a disaster, but setting up a government that depends on the Arab parties is an even bigger disaster. It's a historic danger to Israel's security. It will gravely hurt the security of Israel," the premier continued.
Netanyahu also told ministers from his party that such a government "will rely on supporters of Islamic Jihad and Hamas," taking a jab at Israeli Arab lawmakers. "[Yisrael Beiteinu's Avigdor] Lieberman … has made a deal with them. None of them is denying it. We can't let that happen," he added.
Netanyahu's remarks mark a peak in a political campaign he has been running in recent weeks that targets Arab alliance Joint List, Kahol Lavan and Yisrael Beiteinu in an attempt to stop Gantz from forming a minority government without Likud.
The prime minister doubled down on his remarks on Twitter, tweeting: "A minority government that is dependant on the Arab parties, who want to put our soldiers on trial as 'war criminals' = a danger to the State of Israel and a slap in the face of Israel Defense Forces soldiers."
He also shared a report by U.S. billionaire Sheldon Adelson's pro-Netanyahu daily Israel Hayom, which supported his claims that Kahol Lavan intends to join forces with the Joint List.
RELATED ARTICLES:
Likud said it will hold an "emergency rally" on Sunday in Tel Aviv to protest "a minority government supported by the Arab parties."
Gantz took to Facebook to retort: "Netanyahu, I see you've used the term 'emergency' because there is a chance that your rule will be over soon. So no, an emergency is when hundreds of rockets are fired at the people of Israel."
The former army chief of staff added: "Netanyahu, it's time you got it: I will do everything to prevent you from dragging the people of Israel to a third election. I said this all along and I'm calling on you to do it today. Join a direct negotiation without your immunity bloc, without tricks or spins. What has worked for you for 10 years won't work anymore."
Kahol Lavan sources say negotiations stuck
Gantz has until Wednesday to secure a coalition, at the end of a 28-day period he was given by President Reuven Rivlin to complete the task. Gantz and Rivlin met for consultations on Saturday evening, per Gantz's request.
Should Gantz fail, lawmakers will have 21 days to nominate any Knesset member who has the backing of at least 61 of them, who would then be tasked with forming a government.
The prime minister's campaign against a minority government went on even during the two-day round of fighting against Islamic Jihad, which ended Thursday when a cease-fire between Israel and the group came into effect. On Wednesday, Netanyahu made an address at the Knesset in which he attacked Joint List MKs.
Joint List Chairman Ayman Odeh took to Twitter to address Netanyahu's latest comments. "Netanyahu is a cynical politician who lost two consecutive elections and will only leave charred ground behind him in a desperate attempt to hang on to his job. Magician, time for you to make a trick and disappear. The Arab and Jewish citizens are more important than you."
Senior Kahol Lavan members told Haaretz there has been no progress in Gantz's coalition talks. According to the sources, Gantz isn't ruling out a minority government backed by the Joint List, who won't join the coalition, which will allow him more time to negotiate a national unity government with Likud.
Nonetheless, Kahol Lavan have clarified that this move is stipulated on Lieberman's approval; the former defense minister has yet to green light such a development. Kahol Lavan indicated that until Lieberman gives his consent, they would not contact the Joint List to promote the move.
In a Facebook post, Lieberman reiterated on Saturday his support for a national unity government with both Kahol Lavan and Likud, who together have 65 out of 120 Knesset seats. According to Lieberman, the two parties "have no ideological gaps, but personal rivalries."
Lieberman and Gantz, who last met on Thursday, are expected meet again on Monday, while their negotiation teams are slated to convene Sunday. The two parties have already agreed on budgetary demands posed by Lieberman, while Gantz completed budget negotiations with Labor-Gesher and the Democratic Union.
——————————————–
Iran is behind the latest round of Israeli-Gaza violence, US Secretary of State Mike Pompeo tweeted on Saturday, as the fragile ceasefire understanding held for its third day in spite of sporadic rocket fire.
"Iran uses its terrorist proxy Palestinian Islamic Jihad to strike our great ally Israel. Iran does not want peace in the region. It does not want the Palestinian people to prosper. It wants more conflict. Until we address Iran's threats, the cycle of violence will continue," Pompeo tweeted.
It's actions proves that international pressure is needed to curb Tehran's  aggression, he said.
"The way forward is clear: continued pressure until Iran negotiates a comprehensive agreement that includes halting its support to terror groups like PIJ. Nations around the world can no longer claim to want peace in the region yet allow Iran's threats to go unchallenged," Pompeo wrote.
He spoke out one day after US sanctions against Iran forced its government to introduce gasoline rationing and price hikes of at least 50 percent, drawing sporadic protests and widespread worries over rising inflation despite official promises that the revenue would be used to help needy families. One person was killed and several people were wounded in the city of Sirjan in Kerman province on Friday, the ISNA news agency quoted a local official as saying on Saturday.
Riot police and security forces clashed with demonstrators in Tehran and dozens of cities across Iran on Saturday, Iranian news agencies and social media said. Reuters contributed to this report.
———————————————-
https://prophecyupdate.blogspot.com/
The arrival this week in Qamishli of 50 Russian military trucks, 300 troops and hardware confirmed the revised US intelligence regarding Moscow's military intentions in Syria, as DEBKA Weekly 869 first revealed on Nov. 8.
Until recently, US strategic experts estimated that Moscow's interests focused on expanding its Mediterranean coastal footholds up to Libya, for which the Khmeimim air base was designed. This US assessment changed abruptly two weeks ago, when the first Russian military delegation arrived in Qamishli, capital of the Kurdish cantons in northern Syria.
The delegation was first thought to be looking for accommodation for the Russian troops taking part in joint patrols with Turkey along a 10-km deep strip on the Syrian-Turkish border.  But when Russian officials were photographed closely examining Qamishli airport and asking Syrian and Kurdish officials technical questions, warning signals flashed. Moscow was now seen to be eying Qamishli airport for conversion into a major military airfield to compete with expanding US military involvement in the region. 
The Russians were then discovered negotiating a 49-year lease for Qamishli airfield with local Kurdish authorities. That contract was to keep part of the area in civil aviation use, while a large section was to be closed off as a Russian military facility. 
The deal is evidently now in the bag. DEBKAfile's military sources report. Substantial Russian military forces have since arrived at Qamishli: 50 trucks with 300 soldiers, consisting of a combat contingent for securing the new Russian air base and an engineering unit to build it; Mi-35 and Mi-8 assault helicopters have also landed, as well as Pantsir-S air defense systems for stationing around the facility. 
Loud explosions emanating from the site in the last few days indicate that construction work has begun for expanding the small Qamishli airport into a large air base able to accommodate the landings of Russian fighter jets and large air freights. Moscow has clearly decided against allowing the US military to play unchallenged on the strategic playing field of northeastern Syrian and negotiated a counter-bid with America's own Kurdish allies.
——————————————–
The protests in Iran against the brutal regime are spreading to at least 75 cities.
— M. Hanif Jazayeri (@HanifJazayeri) November 15, 2019
Protesters ransacked several state run radio and television stations.
In Tehran Pars protesters overturned a police bus and set it on fire.
Iranians are chanting death threats at the regime.
Will the US media put impeachment aside for a moment. Iranians are chanting "Death to Rouhani" tonight as #IranProtests sweep across Iran over gas price hikes. Our people want an end to the terrorist regime.
(Video via MEK activists in Mashhad)
cc: @DonaldJTrumpJr @PoliticalShort pic.twitter.com/4ndkZAlpcF
— M. Hanif Jazayeri (@HanifJazayeri) November 15, 2019
Defiant protesters in the city of Robat Karim – south of Tehran – took over the city hall, controlled the city, forcing the suppressive police forces to flee. Centers of suppression and plunder in the city, including 12 banks, have been set ablaze by the young protesters.
Protesters in Tehran Pars overturned a police bus and set it on fire. The city hall of Salehiye in Tehran was attacked by insurgent youth. Protesters shouting "Death to Bassiji" attacked and burnt down the Kosar Pazand Bank, another center for regime plunder. In the southern district of Mallard in Tehran, protesters set fire to another petrol station.
Protesters in Khorramabad attacked the regime's radio and television station in the city and broke all windows. They set several state-owned banks on fire or broke their windows.
Protesters in the major cities of Shiraz and Isfahan have blocked major squares and set up bonfires. Two Bassij (regime paramilitary forces) bases in Khayam Street in Shiraz were set on fire. In Isfahan's Shahin Shahr the people chanted, "Fear not, we are all together."
Hanif Jazayeri is following the protests.
The protesters chanted, "Death to Khamenei!" and torched a bank in Behbahan.
#BREAKING Chants of "Death to Khamenei" as Iran's Bank Melli burns on Day 2 of #IranProtests in Behbahan. Nationwide protests that began Friday over rising fuel prices are turning into calls for regime change. (Film via MEK activists)@PoliticalShort@DonaldJTrumpJr @davereaboi pic.twitter.com/phB7tGSaYC
— M. Hanif Jazayeri (@HanifJazayeri) November 16, 2019
Crowds of people are pouring out into the streets of #Iran.
The government has cut off the people's internet, hoping to stop their voices being heard.
Supporting them is a must!!!#IranProtests pic.twitter.com/pzWYDA6zWk
———————————————-
The video above shows the nighttime FBI raid on the home of Roger Stone last January.  (Hold off on watching it.)
It was taken by a CNN camera crew, thanks to a visit by CNN President Jeff Zucker to a local Psychic on the afternoon of January 24, 2019, where CNN learned, in advance, that 29 FBI Agents in 17 vehicles would roll up, with lights flashing, on Stone's Florida home before dawn the next day to arrest him.
It was either a Psychic, or someone must have tipped them off.
Only CNN was there to cover the dramatic arrest of the 66-year old friend of Donald Trump for "process crimes" discovered during the Mueller Investigation.  
On November 15, 2019 Jim Hoft's Gateway Pundit reported the latest newson Stone after his conviction.  He could, potentially, go to jail for life.
There may not have been anyone in the 20th Century who knew more about nighttime arrests of enemies of the state than the late Aleksandr I. Solzhenitsyn, author of many books including the three-volume series entitled "The Gulag Archipelago 1918-1956". 
In Part I, Volume I, he wrote this about how enemies of the Soviet State were arrested at night by the authorities:
[Quoting] "The kind of night arrest described is, in fact, a favorite, because it has important advantages. Everyone living in the apartment is thrown into a state of terror by the first knock at the door.  The arrested person is torn from the warmth of his bed. He is in a daze, half-asleep, helpless, and his judgment is befogged. In a night arrest the State Security men have a superiority in numbers; there are many of them, armed, against one person who hasn't even finished buttoning his trousers. During the arrest and search it is highly improbable that a crowd of potential supporters will gather at the entrance…
In addition, there's an advantage to night arrests in that neither the people in neighboring apartments nor those on the city streets can see how many have been taken away. Arrests which frighten the closest neighbors are no event at all to those farther away.  It's as if they had not taken place…
But those who take, whose work consists solely of arrests, for whom the horror is boringly repetitive, have a much broader understanding of how arrests operate. They operate according to large body of theory, and innocence must not lead one to ignore this.  The science of arrest is an important segment of the course on general penology and has been propped up with a substantial body of social theory.
Arrests are classified according to various criteria: nighttime and daytime; at home, at work, during a journey; first-time arrests and repeats; individual and group arrests. Arrests are distinguished by the degree of surprise, the amount of resistance expected (even though in tens of millions of cases no resistance was expected and in fact there was none).
Arrests are also differentiated by the thoroughness of the required search, in instructions either to make out or not to make out an inventory of confiscated property, or seal a room or apartment; to arrest the wife after the husband and send the children to an orphanage, or to send the rest of the family into exile, or to send the old folks to a labor camp too."  [End Quote]
In the old Soviet Union, still much loved by Democrat Presidential Candidate Comrade Bernie Sanders, uncounted millions of Russians died – most worked and starved to death – at the hands of the state in a series of gulags (AKA prisons of various levels of severity spread across Russia). Solzhenitsyn spent several years in one for writing a letter to a friend while he was an artillery officer on the front, fighting the Germans. His eight years in a gulag was less than many who, minimally, got at least a "tenner".
Political prisoners like Stone were often summarily shot in the head, after being forced to confess to whatever they were accused, typically falsely, of having done. 
I'm thinking something isn't quite right in America these days, but maybe that's just me.
———————————————-
https://prophecyupdate.blogspot.com/
This article was written by Maybell Nieves, a professional physician from Venezuela.
Dealing with this subject has been quite difficult for me. Both the concept of the state stripping you of everything and the SHTF concept have as many backgrounds as diverse interpretations, so trying to approach this from a single point of view is a complicated task.
In my country, Venezuela, after 20 years of "revolution," we have bottomed out and learned to live in situations we never imagined (so much so that I was able to write an article on survival techniques I never imagined myself using on daily basis).
It's not that the governments before Hugo Chavez were much better. But there was a much more stable political and economic situation with access to the international market.In 1999, when Chávez's government was instated, oil prices were the highest in Venezuela's history. The newly born Communist policy in the country was hardly felt and had very few repercussions on the professional citizens who lived on a monthly salary.
That's probably why those first few years didn't really feel like something was taken away from us. In addition, the newly elected president had a 60% popular approval rating and promised endless opportunities for the neediest people.
One of the first economic policies was the implementation of exchange control, currently in effect. Any operation with foreign currency was managed by the state. Later came the control of the prices of basic products, which caused the disappearance of those items and initiated a black market that is also very much in force to this day.The real problem began in 2004 with the accelerated decrease in oil prices that translated into a lower income for the government. Remember that we are talking about an oil-reliant country.
The decay was soon seen in many aspects. There was no longer maintenance on public roads, and public services failed often until reaching the point of constant failures of electric service, even for days.
The public health situation is also getting worse and worse. As a health professional, I have seen this deterioration for the last 10 years.
I am an oncologic breast surgeon. In Venezuela, breast cancer is the main cause of death from cancer in women. However, in the hospital where I work, the most important hospital in Caracas, there are no basic services for this issue. No chemotherapy, the radiotherapy equipment has been inoperative since 2015, and surgical procedures are suspended every week.
For me, as a doctor, it is frustrating not to be able to help my patients in any way. Just last week two breast cancer patients who were going to the operating room were suspended for the fourth time in a row. This time the anesthesia machine was failing.
The purchasing power of the Venezuelan citizen also decreased. It seemed to have happened from one day to the next, but if you look at the political situation since 1988, the decline took a long time; all that was left was to hit rock bottom.
Finding ourselves in extreme situations makes our defense system act in a primitive way. This means activating the fight or flight response at any time within any context—and yes, the state takes advantage of that.
The state will rip you off, but it doesn't happen all of a sudden. There are a lot of logistics; it takes a long time to develop the kind of policy that makes citizens totally dependent on the state.
You start by losing something unimportant, like some kind of monetary bonus now given to you as government-run grocery store credits, and you end up losing your freedom and all kinds of rights, including freedom of speech and protest, but these issues are so extensive that they require an article of their own to explain them properly.
The state has taken charge, with great success I must say, and you are now living in fear of the so-called public authorities, meaning police and military police, since they serve as pro-government forces of repression.
Many of us have lost the incentive to go out and protest. We did it for more than 10 years. However, I have seen the evolution of the manifestations before and now.
I remember 2003 when repression was minimal, almost non-existent. Today many friends who still have the strength to continue have gotten gas masks in order to defend themselves from the hundreds of tear gas grenades used by the authorities that should be defending people.
In any public protest, savage repression is a constant. That violence is what we Venezuelans have become used to. When there is no public or social security, when the devaluation of the currency is occurring on a daily basis, and when you don't know if the bakery on the corner is going to be broken into tomorrow, at that moment, the debacle has already occurred.
Defending oneself from these kinds of problems is as difficult as trying to explain them. Many have chosen to leave and seek a future in other countries. That way the state even strips you of your own country by causing you to become self-exiled.
I don't blame them. We all have more than one family member or close friend who has been kidnapped or stolen from violently, and sadly, all we can say is "You should be thankful you weren't killed".
Personal security becomes a problem of epic proportions, to the extent that going out on the street is considered a risky activity—a risk to which, unfortunately, you have to get used to in order to live a normal life.Living in that state of continuous stress in which your rights are violated, in cities where, despite paying high taxes, everything seems to be in ruins, is part of that hopelessness that the state achieves in the individual.
Living in a place where a good monthly salary fora top executive, for example, does not reach $100 a month, is not easy, especially taking into consideration that a basic shopping list for a family of four can cost up to $140 monthly.
So the mismanagement of incompetent and corrupt civil servants results in the deep separation of three social classes: extreme poverty, which represents more than 80% of the population and is totally dependent on the government; the working middle class, which manages to subsist through one or two basic incomes plus the economic help of family members abroad; and those who do business with the government and can live in a very comfortable, ideal world that has nothing to do with reality.
Of course, there are exceptions to this, and some people have high incomes without being involved in dubious businesses.
It is sad to see how fourth-level professionals, trained in the country, must leave in order to provide for their families.
I know it is not a unique situation in the world—it has happened and will continue to happen—but it is very different to read about it than to see it sitting in the front row or even being the leading character.
Nowadays it is the common denominator, and more and more qualified professionals and technicians step into the international airport in search of a better quality of life.That's why there is a whole generation that has no kind of roots in their country and only waits for the opportunity to leave.
I think the worst part of all this is the desolation sown in all of us. It seems to be an endless story, with the political disqualification of opposition leaders, political prisoners, and many more vexations.
Writing all this is not easy, but it makes me reflect. It is an exercise in introspection. Without a doubt, the state strips you of everything in its eagerness to stay in charge. That's the way they do it.
There comes a point at which the only thing in your mind is to know if you will return home alive. Everything else is secondary. At that point, the state has already massacred you internally. You can never be the same again. I'm sure I am not.
Even if you are a person who is not involved in politics, an "apolitical" citizen, in this state of anarchy, you have to fix your position.
As Desmond Tutu said, "If you are neutral in situations of injustice, you have chosen the side of the oppressor."
———————————————-
https://prophecyupdate.blogspot.com/
Mac Slavo
The US Department of Homeland Security (DHS) expects to have face, fingerprint, and iris scans of at least 259 million people in its biometrics database by 2022. Is there any way to escape the mass surveillance and tracking that George Orwell warned us all about in his iconic book, 1984?
According to a recent presentation from the DHS's Office of Procurement Operations which was reviewed by Quartz, the 259 million in the database is about 40 million more than the agency's 2017 projections. In those estimates, the agency expected to have the data of 220 million unique identities by 2022, according to previous figures cited by the Electronic Frontier Foundation (EFF), a San Francisco-based privacy rights nonprofit.
The agency is transitioning from a legacy system called IDENT to a cloud-based system (hosted by Amazon Web Services) known as Homeland Advanced Recognition Technology, or HART. The biometrics collection maintained by DHS is the world's second-largest, behind only India's countrywide biometric ID network in size. The traveler data kept by DHS is shared with other US agencies, state and local law enforcement, as well as foreign governments. –Quartz
Your data hasn't been private for a long time and it won't be ever again as long as governments believe they are allowed to hoard it – all in the name of keeping you safe, of course. The first two stages of the HART system are being developed by United States defense contractor Northrop Grumman, which won the $95 million contract in February 2018. DHS wasn't immediately available to comment on its plans for its database.
Last month's DHS presentation describes IDENT as an "operational biometric system for rapid identification and verification of subjects using fingerprints, iris, and face modalities." According to further reporting by Quartz, the new HART database "builds upon the foundational functionality within IDENT," to include voice data, DNA profiles, "scars, marks, and tattoos," and the as-yet-undefined "other biometric modalities as required." EFF researchers caution some of the data will be "highly subjective," such as information gleaned during "officer encounters" and analysis of people's "relationship patterns."
————————————————
https://prophecyupdate.blogspot.com/
"This is not some mystical apocalypse or fear-mongering. It is reality," said Dr. Victoria Fraser from the Washington University School of Medicine. "We are faced with trying to take care of patients who have drug-resistant infections that we have no treatment for."
In its latest "Antibiotic Resistance Threats" assessment, the CDC found an alarming rise in drug-resilient infections, surging from 2 to nearly 3 million per year since its last report in 2013.
Those infections now kill 35,000 people each year, adding 12,000 annual fatalities to the CDC's previous assessment.
"Germs continue to spread and develop new types of resistance, and progress may be undermined by some community-associated infections that are on the rise," the report says, adding that "more action is needed to address antibiotic resistance."
Covering 18 of the deadliest pathogens, the report classifies them under "urgent," "serious" and "concerning" threats, and lists three additional bugs on a "watch list"that require further observation.
The most dangerous organisms identified in the report include antibiotic-resistant bacteria such as Enterobacteriaceae, Acinetobacter and Neisseria gonorrhoeae, as well as Candida auris, a fungus.
The report did not look at parasites or viruses, such as HIV, however, only assessing risks from bacteria and fungi.
Despite what the CDC called "aggressive" efforts in combating the drug-resistant microbes, the report also found "gaps slowing progress against the … threat," such as shortcomings in gathering comprehensive infection data, as well as the need for "Greater implementation of programs for infection prevention."
While the CDC expressed concern that the superbugs are evolving even greater resistance to drugs, and will become more common among patients, the e center noted several effective ways to avoid infection, including "good hygiene, routine vaccination, safer sex practices, and safe food preparation."
Well I don't know about vaccination, but one thing is sure drug resistant superbugs and illnesses are increasing around the world, and there is no clear suggestions to get rid of them! The bacterial war is underway… [CDC, RT]
————————————————
https://prophecyupdate.blogspot.com/
Yes, Australia is on fire… And how! There are over 150 fires burning right now. Over 300 properties have been destroyed and 4 people have lost their lives. Australia is in a catastrophic state of emergency.
Australia no longer the sunburnt country, it is now the country on fire. And weirdly, nobody is talking about it!
Its been predicted that it will take months to get these fires under control. Its only going to get worse.
Just to put in perspective how bad the Eastern Australian bushfires are.
When the Brazilian amazon rainforest went up in flames it burnt 650,000 hectares. Australia so far has lost 1,000,000 hectares. That's more than 2,500,000 acres.
CALIFORNIA FIRES WERE AROUND 80,000 HECTARES
AMAZON WAS AROUND 650,000 HECTARES 
AUSTRALIA HAS LOST MORE THAN 1 MILLION HECTARES AND IS STILL BURNING
370,000 HECTARES ALONE ON FRIDAY.
PUT THAT INTO PERSPECTIVE. HTTPS://T.CO/YZZKPKZXL6
Smoke from the Australia fires now spans the Pacific and has moved across the tip of South America and into the Atlantic.
SMOKE FROM #AUSTRALIAFIRES NOW SPANS THE #PACIFIC AND HAS MOVED ACROSS THE TIP OF #SOUTHAMERICA AND INTO THE #ATLANTIC. IMAGE SHOWS THE #SNPP #OMPS AEROSOL INDEX, DATE TO THE LEFT IS WEST OF DATE LINE, DATE TO THE RIGHT IS EAST. PIC.TWITTER.COM/OVLABAONMW
The fires are now seen on satellite images:
————————————————
https://prophecyupdate.blogspot.com/
Russian President Vladimir Putin succinctly summarized the shifting tectonic plates of geopolitics.
Vladimir Putin: "The Dollar Enjoyed Great Trust Around The World. But For Some Reason It Is Being Used As A Political Weapon, Imposing Restrictions. Many Countries Are Now Turning Away From The Dollar As A Reserve Currency. US Dollar Will Collapse Soon." pic.twitter.com/03WunqgCDd
First he explained the status quo…
"The Dollar enjoyed great trust around the world. But, for some reason, it is now being used as a political weapon to  impose restrictions."
Then Putin explained the consequences…
"Many countries are now turning away from the Dollar as a Reserve Currency."
And ultimately what happens…
"US Dollar will collapse soon."
As Bloomberg reports, Russia's central bank has been the largest buyer of gold in the past few years.
Of course, Putin is not the first (and won't be the last) to suggest the end is nigh for the dollar…
"The dominance of the greenback is the root cause of global financial and economic crises," Justin Yifu Lin told Bruegel, a Brussels-based policy-research think tank. "The solution to this is to replace the national currency with a global currency."
——————————————–
Watch As Star Of The Roman Catholic 'Passion Of The Christ' Jim Caviezel Calls On Pope Francis To Affirm Mary To Be The Co-Redemptrix Of All Humanity
https://www.nowtheendbegins.com/watch-as-star-of-the-roman-catholic-passion-of-the-christ-jim-caviezel-calls-on-pope-francis-to-affirm-mary-to-be-the-co-redemptrix-of-all-humanity/ – by Geoffrey Grider November 16, 2019
The Catholic Church teaches that Mary was not only the human vessel by which Jesus came into the world, but they augmented that reality by then claiming that Mary was sinless, perfect, co-redeemer, co-redemptrix, and then assumed up into Heaven fully alive and is now reigning alongside Jesus in Heaven. In addition, the Catholic Church also teaches that Mary continues to appear to the Catholic faithful today through visions, apparitions, crying statues, bleeding paintings, and whatever else they can find to promote their teaching that Mary is divine and the co-redemptrix of mankind. This teaching is not simply another interpretation or even a private interpretation, it is pure, unsheeted blasphemy that was crafted in the very pit of Hell, and why? To steal the glory from the One who deserves all the glory, Jesus Christ.
SHARE THIS IMPORTANT NTEB ARTICLE:
Jim Caviezel and the Catholic Church teach that Mary was sinless, perfect, co-redeemer, co-redemptrix, and then assumed up into Heaven fully alive and is now reigning alongside Jesus in Heaven. This is 100% not true.
Heresy is heresy, and having a silver tongue and an acting degree with which to speak it does in no way lessen the heretical nature of what is being said. Jim Caviezel, the Catholic Hollywood actor who played Jesus in the Roman Catholic 'Passion Of The Christ' gave an impassioned speech back in June where he proclaimed the biblical Mary to be the co-redemptrix, or co-redeemer, of all mankind. Funny thing, though, that's not what it says in my dusty, old, archaic and 'hard to read' King James Bible. No sir, my trusty and razor-sharp KJV says just the opposite.
"Thus saith the LORD, thy redeemer, and he that formed thee from the womb, I am the LORD that maketh all things; that stretcheth forth the heavens alone; that spreadeth abroad the earth by myself; That frustrateth the tokens of the liars, and maketh diviners mad; that turneth wise men backward, and maketh their knowledge foolish;" Isaiah 44:24,25 (KJV)
From cover to cover and from one Testament to the other, the Bible tells us that God is the One and Only Redeemer of all mankind, that He works by Himself, and needs to assistance of any kind from anyone ever. That's the God of the Bible. The  New Testament reveals to us that the Redeemer of Israel in the Old Testament is the same One who shed His blood to redeem mankind. That Redeemer is God in the flesh, Jesus Christ. The Bible says there is ONE mediator, and that He requires exactly ZERO help from anyone else.
"For there is one God, and one mediator between God and men, the man Christ Jesus; Who gave himself a ransom for all, to be testified in due time." 1 Timothy 2:5,6 (KJV)
But the Roman Catholic Church sees things differently, very differently, than the Bible does. The Roman Catholic Church teaches that Mary was not only the human vessel by which Jesus came into the world, but they augmented that reality by then claiming that Mary was sinless, perfect, co-redeemer, co-redemptrix, and then assumed up into Heaven fully alive and is now reigning alongside Jesus in Heaven.
The Passion reveals the obvious biblical truth that Mary, like no other, shared in that suffering of Jesus Christ, as "Co-redemptrix." As St. Teresa of Calcutta exclaimed, "Of course, Mary is the Co-redemptrix.  She gave Jesus his body, and the offering of his body is what saved us." Jim Caviezel
In addition, the Catholic Church also teaches that Mary continues to appear to the Catholic faithful today through visions, apparitions, crying statues, bleeding paintings, and whatever else they can find to promote their teaching that Mary is divine and the co-redemptrix of mankind. This teaching is not simply another interpretation or even a private interpretation, it is pure, unsheeted blasphemy that was crafted in the very pit of Hell, and why? To steal the glory from the One who deserves all the glory, Jesus Christ.
Robbing The Glory From Jesus To Promote Mary As Co-Redemptrix
We shall let the words of some of the official, Vatican-approved Catholic prayers to Mary speak for themselves. There are hundreds of Catholic prayers to Mary, I just simply did a search and picked the first 4 at random. Read and decide for yourself:
On January 1, 2014, during the Roman Catholic Feast of the Mother of God, Pope Francis declared the following to be true about Mary:
"THE MOTHER OF THE REDEEMER PRECEDES US CONTINUALLY AND CONFIRMS US IN THE FAITH, IN THE VOCATION AND IN THE MISSION. WITH HER EXAMPLE OF HUMILITY AND OF AVAILABILITY TO THE WILL OF GOD, SHE HELPS US TO TRANSLATE OUR FAITH IN A JOYFUL ANNOUNCEMENT OF THE GOSPEL WITHOUT FRONTIERS. IN THIS WAY OUR MISSION WILL BE FRUITFUL, BECAUSE IT IS MODELLED ON THE MATERNITY OF MARY. TO HER WE ENTRUST OUR ITINERARY OF FAITH, THE DESIRES OF OUR HEART, OUR NECESSITIES, THE NEEDS OF THE WHOLE WORLD, ESPECIALLY THE HUNGER AND THE THIRST FOR JUSTICE AND PEACE; AND WE INVOKE HER ALL TOGETHER."
Have you ever look to see the references to the Queen of Heaven in the Bible?
So as you can clearly see, not only does the Vatican teach its followers to pray to Mary, they have put her in place of Jesus Christ, to provide as they say "the needs of the whole world". They call her the "advocate", the "redeemer", they call her "holy", they call her the "intercessor", and many other titles that belong to God alone. When you read the Bible you see that Mary was "blessed among women", but she was not blessed above women. The Bible in no way says or implies that she was "sinless", and in fact, she goes to the Temple to make a sin offering. Lastly, no where in the Bible does it say or imply that she can now hear prayers or answer prayers. None of that is in the Bible. But you do find this reference to the Queen of Heaven that's pretty interesting:
"The children gather wood, and the fathers kindle the fire, and the women knead their dough, to make cakes to the queen of heaven, and to pour out drink offerings unto other gods, that they may provoke me to anger." Jeremiah 7:18 (KJV)
Yikes! That's not good…
At Least He's Honest About What He Believes, Even If It's Heresy
I will give Jim Caviezel credit for one thing, and that's his honesty is proclaiming his belief that Mary is the co-redemptrix of all mankind. Unlike most Catholics that I know, he has the guts to speak out loud what has been official Roman Catholic teaching since 1854, the divinity of Mary. Most Catholics will deny they pray to Mary, and they will deny they steal the glory from Jesus, but Jim Caviezel is loud and proud and in full agreement with the Vatican on this issue. But this doctrine is the doctrine of devils, it is not true, it is untrue, and it is false.
Think about it. God didn't ask Mary if she would like to give birth to Jesus, Mary was told it was going to happen. To her credit she humbly agreed but her agreement was not necessary. When Jesus went to the cross, He did it on His own. He shed His own blood and gave His own life, and after He died want to know what He did? He raised Himself from the dead by His own power. Does that sound like the type of Person who needs a co-redemptrix to you? Not at all.
"Is not this the carpenter, the son of Mary, the brother of James, and Joses, and of Juda, and Simon? and are not his sisters here with us? And they were offended at him." Mark 6:3 (KJV)
Mary hears no prayers, she intercedes for no one, on the day of Pentecost she had nothing to say, nothing to teach and nothing to do. Not only that, she didn't even remain a virgin for very long as scripture records her having 6 other children by the time Jesus has started His earthly ministry. However, there is one command the Bible tells us that Mary gave, just one, but it's a good one. It is the one thing that Mary teaches us, she tells us to do whatever Jesus says for us to do. That's it. That's not enough to qualify her as co-redemptrix or anything even remotely close to it, but it's good preaching. Really good preaching.
"And the third day there was a marriage in Cana of Galilee; and the mother of Jesus was there: And both Jesus was called, and his disciples, to the marriage. And when they wanted wine, the mother of Jesus saith unto him, They have no wine. Jesus saith unto her, Woman, what have I to do with thee? mine hour is not yet come. His mother saith unto the servants, Whatsoever he saith unto you, do it." John 2:1-5 (KJV)
Jim Caviezel's Tribute to the Virgin Mary, Mother of All Peoples
Jim Caviezel, who played Jesus in The Passion of the Christ, gives a heartfelt talk on how Mary interceded for him during his Hollywood career, and how she can intercede for peoples of all nations in these difficult times, dominated so much by the mass media culture. This talk was given at the "Eucharistic Holy Hour for World Peace Through the Mother of All Peoples" in Amsterdam on June 1st, 2019 at the RAI Convention Center, sponsored by the Archdiocese of Haarlem-Amsterdam, Netherlands.
——————————————–
GREG LAURIE: GOD IS GIVING AMERICA A CHANCE TO REPENT RIGHT NOW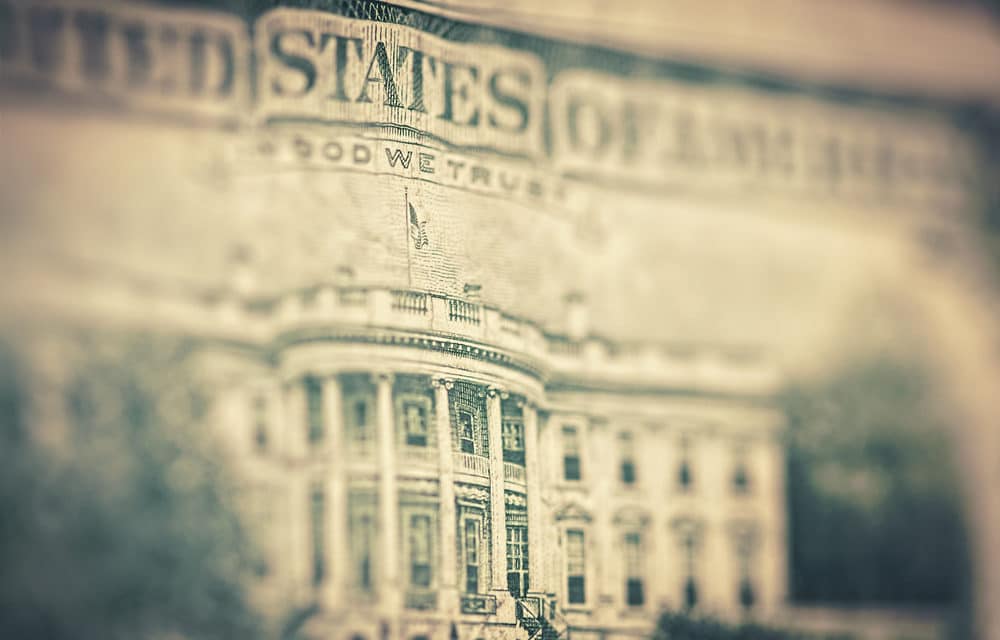 (OPINION) Charisma – Generation Z, born from the mid-1990s to the early 2000s, now make up 25% of our population. This is a generation that is dealing with severe depression. They're immersed in media. They have a very high incidence of mental health issues. And they've actually been described as the loneliest generation. We've never been more connected but disconnected at the same time. It isn't a coincidence that the suicide rate among this generation has risen dramatically. They've been raised with moral relativism. Thus, they're nihilistic. They don't think there's a God or meaning in life.
When asked in a survey whether they thought lying was wrong, only 33% could agree that it was. Many of us would say this is horrible. And in a way, yes it is. But in another way, it's like a blank canvas. We need to come with the message of the gospel and engage these young people. We need to tell them there is a God. And there's a book, the Bible, that has the answers they're looking for. It's all found in a relationship with Jesus Christ.
At the same time, we don't like the word preaching. It's a negative word in general, yet the Bible tells us to go into all the world and preach the gospel (see Mark 16:15). It doesn't say go into all the world and be a good example. Of course, I'm not suggesting that we go into all the world and be bad examples because our preaching would be very ineffective if we were bad examples. There are some people, in fact, who I wish would just not talk about Jesus.

READ MORE

: