The End Times are HERE…Climaxing in the Return of Jesus Christ!
—————————————–
Russia Tests Missile-2nd Arms Deal w/US & Taiwan-Up to 10 more countries will make peace w/ Israel

59.3K subscribers
You will hear the following in this Broadcast: -China has warned the United States of "dire consequences" following yet another multibillion dollar arms sale to Taiwan—the second in the space of a week -Netanyahu Hails 'Important Victory' in Deal with U.S. Extending Scientific Cooperation to West Bank -Trump: Up to 10 countries set for peace with Israel, 'largely after' elections -Russia successfully test-fires new ABM interceptor missile -Russia Says US, Allies 'Building Up' Forces by Border Near Belarus, Raising Tensions -Russia to hold three more test launches of Tsirkon hypersonic missile by year-end
—————————————–
Indian Ask Help (Oct 31,2020) US Offers 126 F-18 jets to Joins Navy & Rafale Jets amid PLA clash

India Asks  For Help (Oct 31,2020) US Offers 126 F-18 jets to Joins Navy & Rafale Jets amid PLA-clash Seeking to develop further closer ties with India, the United States of America (USA) has offered its F-18 naval fighter jets for the Indian Navy's requirements of combat jets for its aircraft carriers. The Indian Navy had a few years ago expressed interest in the acquisition of 57 naval fighter aircraft for operations from its aircraft carriers including the present INS Vikramaditya and the under-construction Indigenous Aircraft Carrier. "The American Government has offered to provide their naval fighter aircraft F-18 for the Indian Navy under a government proposal at the meeting between defence delegations of both countries during the 2+2 meetings," government sources told
—————————————–
East-Mediterranean tensions; geopolitical overview – Jerusalem Studio 553

The ancient Romans called it Mare Nostrum, "our sea," but since their empire fell the Mediterranean has been either in contention between maritime powers or peaceful. As of late, its waters are not still. A storm is brewing out of its northeastern corner, threatening to escalate from crisis to hostilities. Turkey, which under Recep Tayep Erdogan has adopted a distinct nationalistic and Islamist line, is at odds not only with Greece, Cyprus, Egypt and Israel, but has now taken on France, with a personal focus on President Emmanuel Macron.
—————————————–
DIRE WARNING Issued To Trump By Leading Archbishop: There's a Plot To Enslave & Detain US Citizens!
No views
•

Oct 30, 2020
462K subscribers
—————————————–
Emperor Worship | Revelation 2

188K subscribers
 

Emperor Worship | Revelation 2 If you'd like to support our ministry, please visit:

http://b.link/support-us

Pastor Tom Hughes
—————————————–
Fear and Obey God – Ecclesiastes 12 – October 29th, 2020
•

Streamed live 13 hours ago

226K subscribers
Pastor JD concludes the verse-by-verse teaching through Ecclesiastes with the conclusion of the matter; fear God and keep His commandments. Subscribe to Pastor J.D.'s new prophecy website at

http://jdfarag.org
—————————————————
LATEST NEWS CLIPS – ARTICLES PRESENTATION (SATURDAY 31st OCTOBER 2020)
—————————————————
(THIS IS THE WORLD'S CURRENT TIMELINE)
Matt. 24:6 And ye shall hear of wars and rumours of wars: see that ye be not troubled: for all these things must come to pass, but the end is not yet.
Matt. 24:7 For nation shall rise against nation, and kingdom against kingdom: and there shall be famines, and pestilences, and earthquakes, in divers places.
Matt. 24:8 All these are the beginning of sorrows.
Matt. 24:9 Then shall they deliver you up to be afflicted, and shall kill you: and ye shall be hated of all nations for my name's sake.
Luke 12:40 Be ye therefore ready also: for the Son of man cometh at an hour when ye think not
—————————————–
THIS IS THE WORLD'S VERY NEAR FUTURE:
Matt. 24:21 For then shall be great tribulation, such as was not since the beginning of the world to this time, no, nor ever shall be
—————————————————
WE PREACH THE BLESSED HOPE FOR THE FUTURE IN JESUS CHRIST OUR SAVIOUR
1Cor. 12:3 Wherefore I give you to understand, that no man speaking by the Spirit of God calleth Jesus accursed: AND THAT NO MAN CAN SAY THAT JESUS IS THE LORD, BUT BY THE HOLY GHOST.
"Behold, I come like a thief! Blessed is he who stays awake and keeps his clothes with him, so that he may not go naked and be shamefully exposed."
"And you know what is restraining him now so that he may be revealed in his time. For the mystery of lawlessness is already at work. Only he who now restrains it will do so until he is out of the way."
REV. 14:12
Here Jesus was alluding to the fact that the Doctrine of Eternal Security WILL EXPIRE WITH THE RAPTURE OF THE CHURCH
Luke 12:37 Blessed are those servants, whom the lord when he cometh shall find watching: verily I say unto you, that he shall gird himself, and make them to sit down to meat, and will come forth and serve them
SO WON'T YOU ACCEPT JESUS NOW AND BE REMOVED FROM THAT EVENT  (OF TRIBULATION) AND LIVE FOREVER WITH JESUS IN THE FAMILY OF GOD?
2 "(For he saith, I have heard thee in a time accepted, and in the day of salvation have I succoured thee: behold, now is the accepted time; behold, now is the day of salvation.)" (2nd Corinthians 2:6)
———————————————–
"Every kingdom divided against itself is brought to destruction, and every city or town divided against itself will not stand" (Matthew 12:25; Mark 3:25; Luke 11:17).
———————————————–
—————————————————
DAILY CHRISTIAN BIBLICAL QUESTIONS AND ANSWERS:
—————————————————
Can We Stop Sinning?
https://gracethrufaith.com/ask-a-bible-teacher/can-we-stop-sinning/
QUESTION:    I was thinking today about agency, which is freedom of choice right? It has become apparent to me, through experience and through being told so, that we cannot avoid sinning,. If we can't avoid sinning, is that a lack of agency, since if some of us could choose it, we wouldn't sin?
Thank you so much for all your understanding in all these topics, and may God continue to bless you with profound wisdom!
ANSWER:

 

   The whole idea behind the Victorious Christian Life is recognizing how our power of choice, or agency, works. When the Bible speaks of the battle between the Spirit and the Flesh, it's talking about our power to choose good over evil in our behaviour.
We can choose not to sin. But that doesn't mean we can stop being sinners. In Matt. 5:21-30, Jesus gave examples of this. Because we don't go around killing people, we can think of ourselves as keeping the commandment against murder. But are we ever angry? If so we've broken the commandment.
And we can restrain ourselves from committing adultery, but do we ever look at someone and entertain thoughts of lust? Again, we're guilty of breaking the commandment. He could also have said that while we don't steal our neighbour's possessions, we sometimes envy him for having some of them. And on it goes.
Our honest answers to these questions show that we have a sin nature, that is if we allow ourselves to express our true intentions, they will always be toward evil not good. And as the Lord explained, it's our intentions that condemn us.
And so as far as our intentions go, we have no choice. But do we have the choice of whether or not to act on them? Yes. In Romans 7:7-25 Paul wrote that the harder he tried to stop thinking about sinning the more he wanted to sin. He could control his behaviour but he couldn't control his desire to misbehave. It's because he had a sin nature, and that's why he needed a Saviour. So it is with us.
When we stand before the Lord and give account for the things we did with our lives, He will expose the hidden motives of our hearts and we'll be astonished to learn how often even our good works were really motivated by selfish or even evil intentions. (1 Cor. 4:5) At that time we'll learn just how deeply rooted our sin nature really was.
Why Can't I Stop Sinning?
https://gracethrufaith.com/ask-a-bible-teacher/why-cant-i-stop-sinning/
QUESTION:    I am a believer in Christ and that He was raised from the dead for my sins. However, I still sin, even blaspheme God's name sometimes when I get frustrated from a long day of work, responsibility, etc. I know that I can't lose my salvation, but how could a believer do things such as this and how can I stop? I get so mad at myself when I do this, but I still do it.
ANSWER:

 

   Stop beating yourself up. We all sin, and we all commit the same sins over and over. Even the mighty Paul had this problem. "For I have the desire to do what is good, but I cannot carry it out. For what I do is not the good I want to do; no, the evil I do not want to do–this I keep on doing." (Romans 7:18-19)
The guilt you obviously feel is the devil trying to steal your joy. It sounds counter-intuitive, but the best way to get rid of a recurring sin is to stop giving it so much importance. The devil exploits this by heaping on guilt, which actually has the effect of making a repeat offense more likely.
When you sin, confess and receive your forgiveness. (1 John 1:9) For God, that's the end of it and He forgets it ever happened. You do the same. Repeat the verse from James 4:7 Submit yourselves, then, to God. Resist the devil, and he will flee from you. Guilt does not come from God. You resist the devil by seeing the guilt for what it is, his effort to drive a wedge between you and God, and rejecting it.
Pretty soon you'll find you're not doing it anymore and you'll have deprived the devil of one more weak spot to probe.
Why Am I Still Sinning?
https://gracethrufaith.com/ask-a-bible-teacher/why-am-i-still-sinning/
QUESTION:    I've been a Christian just over 3 years now. Several things in my life have changed as a result; however, there are somethings that no matter how hard I try to convince myself I won't, I continue to fall into sin. I know there are some temptations that we need to flee from, but at the same time, I feel like I should have victory over this sin and not continue to fall to it. Is there something I'm missing or should I just keep running? I don't like that sin is able to dictate how I live my life.
ANSWER:

  

  To one degree or another we are all this way. Our sin nature didn't die when we were born again, but continues to dwell in us. Even Paul complained that no matter how hard he tried, he just couldn't behave the way he wanted to. In effect he said the harder he tried the worse he became. (Romans 7:15, 19) But then he told us how God sees us. According to Him it isn't we who sin but the sin nature that dwells within us. (Romans 7:20)
We received the Holy Spirit as a guide to help us act in a way that pleases God, but we still fall short. 1 John 1:8 says that if we claim to be without sin we are liars, and many of us have life long struggles with certain sins. But Jesus knew all this before the fact and agreed to pay the penalty for all the sins of our life before we committed even one of them. (Col. 2:13-14) This is how He can guarantee our salvation.
1 John 1:9 says that if we confess our sins God is faithful and just and will forgive us and restore us to righteousness. This doesn't mean that we have to keep confessing to stay saved. It means that if we confess when we sin, we'll be able to maintain a good relationship with God even though we're still imperfect beings.
Remember, Jesus didn't go to the cross so that bad men could become good. He went so that dead men could live.
Sinning In The Moment Before Death
https://gracethrufaith.com/ask-a-bible-teacher/sinning-in-the-moment-before-death/
QUESTION:    What if we are taken from this life before we have a chance to ask for forgiveness? Sometimes death comes suddenly. If during the course of the day we are tempted beyond our ability to resist and before we can come to a realization death beckons us? Are we forgiven?
ANSWER:    Hebrews 10:12 says Jesus offered for all time one sacrifice for sins. And Hebrews 10:14 says that one sacrifice has made us perfect forever. Therefore we can conclude that if we accept it, His death paid the penalty for all the sins of our life, past present and future. This is confirmed by Colossians 2:13-14.
I believe 1 John 1:9 tells us to confess whenever we sin, but that's for the purpose of staying in fellowship with God during our life here. As far as our eternity is concerned, we've become as righteous as God Himself (2 Cor. 5:21) and our salvation is assured (Ephesians 1:13-14).
—————————————————-
NEWS CLIPS/ARTICLES OBTAINED FROM MANY SOURCES – INCLUDING

Tracking bible prophecy.org
Rapture Ready News
Prophecyupdate.Com
Main News Channels
End Times Headlines
Prophecyupdateblogspot.com
Stevequayle.com
Gracethrufaith.com
Nowtheendbegins.com
Other Christian Sites
(CLICK ON) LATEST DAILY NEWS CLIPS:
ISRAEL NEWS:
I AM GOING TO MAKE JERUSALEM A CUP THAT SENDS ALL THE SURROUNDING PEOPLES REELING … Zech. 12:2
God is in control, and He told the nations the consequences of dividing the Promised Land and declaring peace and safety on their own terms (Joel 3:1-2; I Thess. 5:3)
WORLD TERRORISM – WARS
GENERAL WORLD NEWS:
GENERAL WORLD CORONAVIRUS NEWS:
WORLD FINANCE:
1Tim. 6:10 For the love of money is the root of all evil: which while some coveted after, they have erred from the faith, and pierced themselves through with many sorrows
MASSIVE EARTH CHANGES/EARTHQUAKES/VOLCANOES ETC:
2Chr. 7:13 If I shut up heaven that there be no rain, or if I command the locusts to devour the land, or if I send pestilence among my people;
2Chr. 7:14 If my people, which are called by my name, shall humble themselves, and pray, and seek my face, and turn from their wicked ways; then will I hear from heaven, and will forgive their sin, and will heal their land
CHRISTIAN AND RELIGIOUS WORLD NEWS:
Matt. 24:9 Then shall they deliver you up to be afflicted, and shall kill you: and ye shall be hated of all nations for my name's sake.
Matt. 24:1

0 And then shall many be offended, and shall betray one another, and shall hate one anothe

r
EXTRA WORLD – ALTERNATIVE NEWS:
Please keep in mind that this collection of News Articles is mainly concerning America, but also take note that what happens in America will also "Dramatically" affect Australia and the rest of the World "Massively".
—————————————————-
WORLD – PROPHETIC NEWS ARTICLES PRESENTATION  (SATURDAY 31st OCTOBER 2020)
MIDDLE EAST AND WORLD WAR LOOMING THE BUILD UP TO PSALM 83  – ISAIAH 17 AND GOG OF MAGOG WARS EZEKIEL 37-38:
THE WHOLE WORLD IS UNSTABLE FINANCIALLY, POLITICALLY, PHYSICALLY, MORALLY, GODLY: – AND BECOMING MORE SO DAILY. (WE ARE IN THE BEGINNING OF SORROWS (MATT 24:8)
THE BIBLE STATES THAT IT WILL ONLY GET WORSE BEFORE THE START OF THE TRIBULATION OF MANKIND – (REVELATION 6)
But before that we have to go through the Birth Pangs, leading up to the Tribulation of Mankind; and I feel that the beginning of Matthew 24 explains that time very well. We are currently in the Birth Pangs (Even though Matthew 24: is directed at the Jewish Nation, it still reflects Biblical Prophecy for the whole World at this time):
Matt. 24:6 And ye shall hear of WARS AND RUMOURS OF WARS: see that ye be not troubled: for all these things must come to pass, but the end is not yet.
Matt. 24:7 FOR NATION SHALL RISE AGAINST NATION, AND KINGDOM AGAINST KINGDOM: and there shall be famines, and pestilences, and earthquakes, in divers places.
—————————————————-
GENERAL PROPHETIC NEWS SECTION:
—————————————————–
https://prophecyupdate.blogspot.com/ – Mac Slavo
A New World Order is being pushed through right now. It'll all start with the monetary system. Make no mistake, they are going to do this, it's up to us to stop it.
Central bankers are now poised to embark on their biggest power play ever. For years they have lied in wait for the opportunity to make people so desperate that they would willingly accept the chains of their own enslavement in exchange for fiat currency. Sadly, we are now on the cusp of this system rolling out.
Federal Reserve Chairman Jerome Powell, in coordination with the European Central Bank and International Monetary Fund (IMF), is preparing to roll out central bank digital currencies. There will be a universal basic income tied directly to your ability to obey and submit to the bankers' will. Basically, if you accept this, you will be their slave.They will remove your ability to pay for or do anything if so much as say the word "freedom."
The globalist IMF recently called for a new "Bretton Woods Moment" to address the loss of trillions of dollars in global economic output due to the world governments' coronavirus response.
The next frontier of the Fed's unlimited mandate could be "Fed-Coin" – a central bank digital currency.
Earlier this month Chairman Powell participated in an IMF panel on international payments and digital currencies. He touted electronic payments systems and raised the possibility of integrating them into a central bank digital currency regime.
Powell has so far declined to outright endorse a move toward a fully cashless system in which countries including China and Sweden are spearheading. But he is on board with the larger globalist agenda of expanding the role of monetary policy in shaping economic and social outcomes. –Activist Post
If we, as human beings, accept this new cashless digital dollar and the universal basic income designed to lure us to it, we will become slaves. This is the end game and the goal – totalitarian control over literally everything including people.  And you and I are not going to be the ones holding the chains of humanity's oppression. We'll be wearing them.
————————————————-
https://prophecyupdate.blogspot.com/ –
We most recently described the Fed's stealthy plan to deposit digital dollars to "each American" during the next crisis as an unprecedented monetary overhaul, but more importantly, a truly stealthy one: there has barely been any media coverage of what may soon be a money transfer by the Fed – a direct stimulus to any and all Americans – bypassing the entire Legislative branch in an attempt to spark inflation after years of losing the war with deflation.
That's why two weeks ago we we delighted to read that none other than Jeff Gundlach's DoubleLine, one of the highest profile asset managers today, published a paper authored by fixed income portfolio manager Bill Campbell exposing what it called "The Pandora's Box of Central Bank Digital Currencies", in which it echoed our claims, writing that "such a mechanism could open veritable floodgates of liquidity into the consumer economy and accelerate the rate of inflation. While central banks have been trying without success to increase inflation for the past decade, the temptation to put CBDCs into effect might be very strong among policymakers. However, CBDCs would not only inject liquidity into the economy but also could accelerate the velocity of money. That one-two punch could bring about far more inflation than central bankers bargain for."
Alas, that was not enough to bring the topic of central bank digital currencies into the mainstream financial media, which is perhaps understandable for two reasons: i) everyone's attention is glued to the outcome and the implications of the election and ii) most media members think of CBDCs as some useless version of bitcoin, when nothing could be further from the truth. 
So perhaps in hopes of attracting much needed attention to just how profound the monetary overhaul that is quietly taking place behind the scenes, Doubleline's resident digital currency expert, Bill Campbell has penned a follow up note to his original report, in which he explains in stark and vivid clarity what is about to happen. 
In a nutshell, "the world's central banks and the Bank of International Settlements (BIS) envision a network of multiple cross-border payment systems featuring direct bilateral exchanges in the world's different currencies. Such a regime would discard the decades-long mediation through the world's reserve currency, the U.S. dollar." In short, central banks are preparing to launch cross-border payment systems which represent a new global order which poses a "major threat to the dollar and its status as the world's reserve currency."
————————————————-
https://prophecyupdate.blogspot.com/ – Judah Ari Gross
The Israel Defense Forces on Thursday completed its premier exercise of the year, a large-scale simulation of war in the north against Hezbollah and other Iranian proxies, and of a smaller conflict in the Gaza Strip.
Dubbed Lethal Arrow, the drill was meant to improve the military's offensive capability, specifically the number of targets it is able to strike each day, according to senior IDF officers.
The exercise, which began Sunday, was the IDF's largest of 2020, with both regular conscripted units and reservists taking part, though its size was scaled back significantly due to the coronavirus pandemic.
IDF Spokesperson Hidai Zilberman told reporters the drill simulated a worst-case scenario: a war against Hezbollah and related forces in Lebanon and Syria, terror groups in Gaza, and Iranian proxies "in countries that don't border us" (he refused to specify which).
This included massive artillery bombardments on Israel — in the form of both simple rockets and advanced precision-guided missiles — as well as cruise missile attacks, Zilberman said.
Brig. Gen. Saar Tzur, the head of the 162nd Armoured Division, which participated in the drill, said the military also simulated cases of Hezbollah seizing Israeli territory in cross-border raids. This was based on the Iran-backed terror group's reported plans to capture border towns in the Galilee at the start of a future conflict.
————————————————-
https://prophecyupdate.blogspot.com/ – TOI STAFF
Prime Minister Benjamin Netanyahu warned Hezbollah on Wednesday against attacking Israel, as he visited a large-scale military drill in the north of the country simulating a war against the Lebanese terror group.
"Even during the coronavirus, our enemies are not stagnant and neither are we. In this exercise I have been impressed by the vast improvement in the IDF's offensive capabilities," Netanyahu said. "Hezbollah and the state of Lebanon should take this into account. Whoever attacks us will encounter firepower and a steel fist that will destroy any enemy."
The Israel Defense Forces launched the drill on Sunday, saying it was aimed at improving the military's offensive capability.
The multi-day drill — dubbed "Deadly Arrow" — predominantly focused on how various headquarters and command centers work together and communicate in wartime, the military said.
The exercise also included physical manoeuvres by ground forces, naval vessels and aircraft.
"The goal of the exercise is improving the IDF's attack ability and testing all levels [of the military] in an integrated way," the IDF said in a statement.
————————————————-
https://prophecyupdate.blogspot.com/ – Seth J. Frantzman
Iran's judiciary chief, Ebrahim Raisi, told Syria's ambassador to Iran that it supports the "resistance" to retake the Golan Heights from Israel.
The Syrian regime views the Golan as part of Syria, but the US recognized it as part of Israel. In the past week, Défense Minister Benny Gantz warned Iran and its ally Hezbollah against entrenching near the Golan.
The meeting comes as Iran claims it has put its top air defenders on notice in northwest Iran that Iran will not allow any type of aggression. A visit by a major general to Tabriz showed that Iran was closely watching the developments in Azerbaijan, which is fighting Armenian forces in a disputed area.
Raisi, a key figure and former presidential candidate, was quoted in Tasnim News in Iran about his comments about Israel. He was meeting Ambassador Adnan Mahmoud. He praised Syria and said that Iran and Syria must work together to accelerate the "demise of the fake Israeli regime" using what is called a "resistance strategy." This usually refers to using Hezbollah or other proxies. But Iran says it wants to see "active resistance" against Israel, perhaps setting the stage or hinting at new operations. Iran says all the "occupied" areas must be "liberated."
————————————————-
https://prophecyupdate.blogspot.com/ – The Zman
The great and the good are telling us the prophesied second wave is upon us. Britain is back in lock down, even though all the evidence says it does not work. The Welsh are banned from buying clothes and snacks. The Scots saw their pubs closed. It's all a big drama to prove that the prophesy was true.
The politicians are simply responding to what the self-proclaimed experts have said. The fact that these experts have been wrong at every turn does not matter. In a modern liberal democracy, expertise is not about factual accuracy or respect earned through hard experience. It is having the right credentials and, most important, having the right friends in government.
There is another old-time expression that applies in this Covid drama. This one is from Eric Hoffer. "What starts out here as a mass movement ends up as a racket, a cult, or a corporation." In the case of Covid, the panic is becoming all three. It has turned into a mystery cult for many, a jobs racket for others and a money maker for global capital, which has not allowed this crisis go to waste. Rather than a plague from the gods, Covid-19 is manna from heaven for the ruling class.
The cult side of it obvious now. The Covidians are the next turn of the wheel for the people we used to call Gaia worshipers. The whole "earth is about to burn or freeze because you refuse to walk to work" stuff never really worked as hoped. They could inflict small miseries on people, like the use of grimy canvas sacks to tote groceries home, but the cult could be safely ignored. It was also becoming a bit of joke, like being a vegan or a libertarian.
The Church of Covid is a real breakthrough for the sorts of people who need the rest of us to believe they are sacrificing for society. They get to decorate themselves like Star Bellied Sneetches with their masks and endless hand rubbing. Even better, they get to be public scolds, telling the rest of us to be safe. The best part is they get to push people around for their lack of enthusiasm for the rules. In fact, that is quickly becoming an official government position.
The communists were fond of inserting ideological enforcers into the nooks and crannies of life, to keep the rank and file in line. It was a weird admission that most people really did not believe the nonsense from the party, but people would go along with it if they thought they were being watched. Today's ideological enforcers will be dressed up like surgeons, prowling the streets looking for anyone not sufficiently enthusiastic for the Church of Covid.
The public health excuse has allowed the tech firms to justify their takeover of the public space. The popular YouTuber, Paul Ramsey, was suspended for questioning the one true faith. Even mild criticism of official policy is now forbidden on-line. The tech oligarchs have quickly moved from suppressing "disinformation" to crushing even mild dissent from orthodoxy. More important, censorship on-line by anonymous and unaccountable commissars is now completely normal.
This normalization of censorship has been a long-term goal of the tech oligarchs and the Church of Covid now legitimizes it. Another goal of our oligarchs has been to force science to comply with their beliefs. They gained some ground with the Gaia stuff, but Covid is proving to be the kill shot. Researchers are learning that even mild questioning of these bizarre edicts is forbidden. These researchers should investigate a career in food service, as their science careers are now done.
In retrospect, fear of carbon taxes and green initiatives seems kind of quaint compared to what has quickly become the norm in the Age of Covidian. Toting around grimy canvas sacks seems pretty nice compared to masks. Just as facts and observation had no effect on the Gaia worshipers, facts and reason will have no impact on the Covidians, so it means this will be with us until they find a new fear. We're all Covidians now, whether we like it or not. It the religion of our rulers.
————————————————-
https://prophecyupdate.blogspot.com/ – Lance D Johnson 
On October 21st, leaders from the U.S. Centers for Disease Control (CDC) and the U.S. Customs and Border Protection (CBP) joined government authorities and academics from over three dozen countries at the Heathrow Airport in London.
There, the world authorities watched a select group of people subject their bodies to medical requirements in order to board United flight 15 to Newark, New Jersey. The authorities were there to celebrate and endorse a new technology called Common Pass. This medical passport is a digital certificate that will soon be required for air travel, public transit and large stadium gatherings.
At first, the digital certificate will be used to verify that each individual has surrendered their body to unreliable covid-19 nasal probes or DNA swabs. If an individual is not cleared "covid-19 negative" from a doctor, they are not allowed to travel. The Common Pass will force individuals to submit their body sovereignty, consent and health privacy to a doctor to fulfill all the requirements for travel, which may include various health screenings and vaccinations that are required for entry into each country, state or province — as if vaccination is some foolproof, holy stamp of immunity.
Common Pass requires each traveler to submit to DNA swabs, lab testing and vaccination. These medical procedures create an electronic medical record on the app and place the individual in a national and local registry. The individual's personal health record is recorded in the app, which forces everyone to abide by health screening entry rules and a registry of trusted lab and vaccination sites. The Common Pass compliance engine will then either clear an individual to travel or deny them their liberty.
————————————————-
NEW ZEALAND SETS UP MANDATORY "QUARANTINE CAMPS" FOR COVID PATIENTS
https://endtimeheadlines.org/2020/10/new-zealand-sets-up-mandatory-quarantine-camps-for-covid-patients/ – Oct 29, 2020
 (OPINION) ETH – A report coming out of New Zealand should send a chill down your spine! According to multiple news outlets, New Zealand has set up mandatory "Quarantine Camps" for those infected with the coronavirus.
According to Fox News, Prime Minister Jacinda Ardern, of the centre-left New Zealand Labour Party, recently made an announcement in a video that if people that are sent to this camp refuse to be tested, they will be required to remain another two weeks after their initial two-week stay.
Ardern even called the warning a "pretty good incentive" to get tested for COVID-19. "You either get your test done and make sure you are cleared, or we will keep you in a facility longer," she said. "So I think most people look at that and say, 'I will take the test.'"
Watch the latest video at <a href="https://www.foxnews.com">foxnews.com</a>
Hoover Institution senior fellow Victor Davis Hanson was quick to condemn New Zealand's institution of coronavirus quarantine "camps" on "The Ingraham Angle"  on Tuesday night. Hanson told Fox News host Laura Ingraham that such draconian measures make no sense given how little the pandemic has affected the island nation. "They have a nation of 5 million people," Hanson explained.
"They've only lost, tragically, but they lost 25 people. That's an astoundingly low number to throw away personal freedom." "Here in the United States, whether it is [California Gov.] Gavin Newsom or Michelle Obama or Joe Biden, they have all said that this is an opportunity not to let go to waste" he added. Later in the segment, Ingraham was heard citing a German media report where the European Parliament and the European Commission are using China-made thermal imaging cameras in an effort to prevent the spread of the virus.
The DW.com report noted that the company that makes the cameras is also accused of supplying technology used by Beijing to patrol and surveil Muslim internment camps in Xinjiang province. Could we see these "Quarantine Camps" come to America?
WEBPAGE ADMINISTRATOR:  These camps are more like 'FEMA CAMPS' which are nicknamed "DEATH CAMPS". It appears that a lot of Politicians around the World are in on this "NEW WORLD ORDER TOTAL CONTROL SYSTEM", And they don't care who or how many people "DIE" p.s. it is interesting to note that China now seems to "Run, and Control New Zealand"; New Zealand is now totally reliant on China's Funding, i.e. CHINA RUNS AND CONTROLS NEW ZEALAND. P.S. Australia is not far behind them. (My Beloved Country).
————————————————-
https://prophecyupdate.blogspot.com/ – Shane Trejo
Europe is once again panicking over COVID-19, and political leaders are reinstituting draconian lockdown measures to shut down public life as a result.
"We are dealing with exponential growth," German Economy Minister Peter Altmaier said to a virtual French-German economic conference in Berlin, according to Reuters. "In Germany, the number of new infections is rising by 70-75% compared to the week before."
French Interior Minister Gerald Darmanin told the country to expect "difficult decisions" in the days to come regarding COVID-19 policy. Czech Prime Minister Andrej Babis is attempting to extend emergency powers until Dec. 3 in order to keep society shuttered.
In Russia, they have instituted a face mask mandate and are considering closing bars and restaurants. The Belgian government will decide on a national lockdown on Friday. Spain has instituted a national curfew that has been in place since Sunday.
Big League Politics has reported on the color-coded system of lockdown tyranny that is being implemented in the United Kingdom with COVID-19 fear used as the excuse:
————————————————-
SCARRED LUNGS, LIVER DAMAGE, WEAKENED MUSCLES, SIGNIFICANT HAIR LOSS AND AGING BRAINS LISTED AS COVID IMPACTS
https://endtimeheadlines.org/2020/10/scarred-lungs-liver-damage-weakened-muscles-significant-hair-loss-and-aging-brains-listed-as-covid-impacts/ – Oct 29, 2020
While wearing her oxygen, Gould expressed why she feels lucky to be alive. "I was in the hospital for 91 days. I was on a ventilator for 65 days… and I was on ECMO for 15 days of those 65 days," she said, adding ECMO is like a life-support machine. She went on to say that she was hospitalized in early April, believing she got sick following a flight home from Atlanta before restrictions were put in place.
She expressed how a passenger sitting behind her was coughing through the entire flight. Gould stated that her husband was the first to get the virus and then she developed a cough. "After three days it became clear I wasn't improving, and I had to be intubated," Gould said. "My lungs felt like concrete." She would eventually have to be airlifted to UCHealth where she was then placed on an ECMO machine where she didn't think she would make it.
"My husband had to have my living will in front of him at all times," she said. Gould describes how the virus has left a lasting impression on their health. She expressed how she was a healthy, active person before being infected, but now is struggling with scarred lungs, liver damage, weakened muscles, even significant hair loss.
Meanwhile, a new report from researchers is revealing that People recovering from COVID-19 may suffer significant brain function impacts, with the worst cases of the infection being linked to mental decline equivalent to the brain aging by 10 years.
According to Reuters revealed that a non-peer-reviewed study of more than 84,000 people, which was led by Adam Hampshire, where a doctor at Imperial College London, discovered that in some severe cases of coronavirus infection was linked to substantial cognitive deficits for months.  "Our analyses … align with the view that there are chronic cognitive consequences of having COVID-19," the researchers wrote in a report of their findings.
"People who had recovered, including those no longer reporting symptoms, exhibited significant cognitive deficits." These cognitive tests measure how well the brain performs tasks – such as remembering words or joining dots on a puzzle. Such tests are widely used to assess brain performance in diseases like Alzheimer's, and can also help doctors assess temporary brain impairments.
————————————————-
A storm is coming in, and soon it will envelop the entire nation.  We are accustomed to seeing businesses board up their doors and windows in coastal cities that are about to get hit by a hurricane, but I can't think of another time when businesses all across America have been boarding up their doors and windows all at the same time.  There is widespread fear that this election could be the spark that sets off another round of horrifying civil unrest in cities all over the United States, and business owners are taking measures to protect their businesses from the violence.  The fact that we are even talking about the possibility of widespread violence after a presidential election shows just how much our country has fallen already.  Our society is literally coming apart at the seams all around us, and at this point even Forbes is urging everyone to prepare for a worst case scenario… (

READ MORE…

)
————————————————-
WITCHCRAFT SURGES IN AMERICA, IS THE CHURCH PREPARED FOR THE SPIRITUAL BATTLE?
https://endtimeheadlines.org/2020/10/witchcraft-surges-in-america-is-the-church-prepared-for-the-spiritual-battle/ – Oct 29, 2020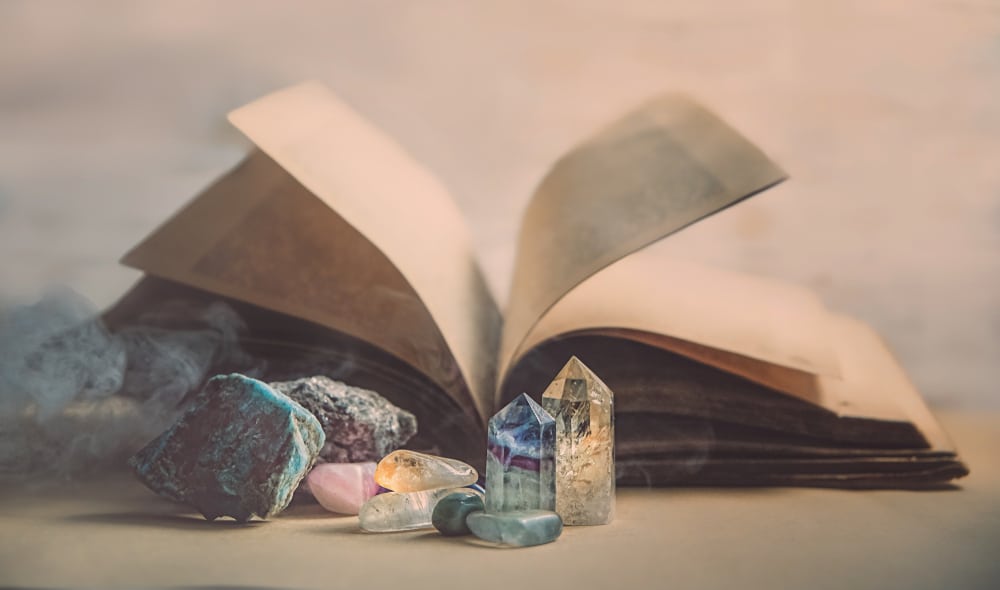 (OPINION) ETH – According to a recent report from CBN, Thousands of witches are plotting spells against President Trump. and witchcraft is increasing in political involvement since Trump was elected in 2016.
All this comes as the practice of witchcraft is on the rise in America. The report states that the Occultic and Satanic activity as a whole is ever-increasing in this hour, and CBN News is reporting numerous examples within just the last week:
An Investigative journalist named Billy Hallowell delves dug deep into the research and study of supernatural activity in his new book, Playing with Fire: A Modern Investigation into Demons, Exorcism, and Ghosts. In the book, he explores shocking stories of deliverance through the lens of faith.
————————————————-
https://prophecyupdate.blogspot.com/ – Joel B. Pollak
The Vietnamese Baptist Church in Philadelphia, Pennsylvania was a "total loss" after being burned during Black Lives Matter protests and riots on Tuesday night, according to news reports and video footage released Wednesday.
The Baptist Press (via Kentucky Today) reported:
PHILADELPHIA (BP) – The building of Vietnam Baptist Church in Philadelphia was burned Tuesday night during the second night of unrest in the city after the police shooting of a Black man Monday.
Pastor Philip Pham received a call Tuesday night from a church member whose friend had seen the flames and seven fire trucks surrounding the church.
"I have no idea why they attacked our church," Pham said. "They burned it from the roof. They threw flammable chemicals on the roof and [flames] burned through the roof" and down through the rest of the building. He said the facility is a "total loss."
Of primary concern to Pham were three hard drives. Since before purchasing the building in 2005, Vietnam Baptist Church has served as something of a community center each weekday, providing help with immigration paperwork, taxes and even marriage counseling.
Despite sporadic violence on Wednesday night, the city was calmer after the imposition of a curfew.
However, there was unrest in Washington, DC, where several officers were injured in an attack involving fireworks. There were also other clashes between protesters and police. The protests there were over the death of a man named Karon Hylton, who was killed on a moped during a police chase after he collided with a vehicle last Friday.
The latest demonstrations were sparked by the shooting death Monday of a black man, Walter Wallace, Jr., who brandished a knife in a confrontation with police.
Other religious buildings have been attacked, burned, or vandalized during Black Lives Matter protests — including St. John's Episcopal Church in Washington, DC, where President Donald Trump famously held up a Bible the following day.
————————————————-
https://prophecyupdate.blogspot.com/ –
A major 7.0-magnitude earthquake has rattled Greece's Dodecanese Islands, the US Geological Survey (USGC) has said, with the tremor felt miles away in the capital of Athens.Videos also showed flooded streets in the city, apparently caused by a small tsunami following the earthquake.
Initial estimates by the European Mediterranean Seismological Centre (EMSC) put the magnitude of the earthquake, which struck north of the eastern island of Samos at around 11:50 GMT, at 6.7.
There were no immediate reports of casualties on Friday but video footage on social media showed buildings in the Turkish city of İzmir had been seriously damaged.
Videos also showed flooded streets in the city, apparently caused by a small tsunami following the earthquake.
Suleyman Soylu, Turkey's interior minister, wrote on Twitter that six buildings had collapsed in two districts of Izmir province.
Turkey's Disaster and Emergency Management Presidency said the earthquake was centered in the Aegean Sea at a depth of 16.5 kilometres (10.3 miles).
Local media added that the tremor was felt across the regions of Aegean and Marmara, where Istanbul is located.
Meanwhile, Greek media said residents of Samos and other islands fled their homes, while some rockfalls were reported.
Residents of Samos, which has a population of about 45,000 people, have been urged to stay away from coastal areas, Eftyhmios Lekkas, head of Greece's organisation for anti-seismic planning, told the country's Skai TV.
"It was a very big earthquake, it's difficult to have a bigger one," Mr Lekkas said.
10/30/2020 — Europe struck by Tsunami and M7.0 Earthquake — Greece Turkey — USGS ignores tsunami!

A tsunami has struck Greece and Turkey in the Agean Sea of South Europe.

https://twitter.com/search?q=tsunami&…

Professionals and average citizens in the area have reported, recorded and first hand witnessed a full fledged multi meter high tsunami. USGS and US agencies are deliberately ignoring the tsunami in Greece. Additionally they have no buoys in the direct area, and all buoys off in the whole region to top it off. (no buoys in europe where we have so many assets and allies?! weird.) View the LACK of tsunami warnings here:

https://tsunami.gov

has nothing To add insult to intellectual injury , the USGS earthquake page on the M7.0 in the Agean Sea is deliberately leaving out the ocean wave section normally included in all earthquakes worldwide which occur in an ocean.

https://earthquake.usgs.gov/earthquak…

All buoys either off or non-existent in the area:

https://www.ndbc.noaa.gov/
————————————————-
TSUNAMI WARNING IN TURKEY AFTER 7.0 QUAKE LEVELS BUILDINGS IN COASTAL CITY OF IZMIR
https://www.thedailybeast.com/tsunami-hits-turkey-after-massive-earthquake-causes-buildings-to-crumble?ref=scroll – Rachel Olding
TERRIFYING SCENES
Videos show multistory residential buildings collapsing in a city of 4 million people, water rushing through streets and an ominous retreat on the coast.
A massive earthquake erupted in the Aegean Sea early Friday, causing multistory buildings to collapse in the coastal Turkish city of Izmir and sent water surging through the streets amid tsunami warnings.
Eyewitness videos captured terrifying scenes. A seven-story residential building crumbled to the ground. Waist-high water gushed through the streets of the nearby town of Seferihisar. Environment Minister Murat Kurum said there were reports of people trapped under debris, mostly in Izmir's Bayrakli neighborhood, according to televised remarks reported by The New York Times.
The 7.0-magnitude quake hit just off the Greek island of Samos, according to Turkish authorities. It rattled parts of Greece and was reportedly felt 200 miles away in Istanbul.
On Samos, a wall collapsed, killing two children in the town of Vathy, according to Greek news outlet Skai. An "extreme alert" tsunami warning was issued to island residents, sending panicked people running into the streets to get away from the shoreline and large buildings.
Water reportedly flooded some streets but the damage was unclear. Giorgos Dionysiou, deputy mayor of Samos, described it as "chaos."
Izmir, Turkey's third largest city with four million residents, appeared to take the brunt of it. Health Minister Fahrettin Koca tweeted that four people were killed, and at least 120 were injured, and Interior Minister Suleyman Soylu said that at least six buildings were flattened. Rescue crews were on the scene searching for survivors.
Izmir resident Cenk Hosfikirer told the Times it was the "biggest quake I have ever experienced." "The lamps swung and the apartment door opened. At that moment, I thought, 'Am I going to die?'" he said.
Haluk Ozener, director of the Kandilli Observatory and Earthquake Research Institute, told the Associated Press that a small tsunami hit Seferihisar, in Izmir Province.
Footage posted to Twitter appeared to show an ominous retreat of the water line near the coastal city, leaving boats marooned on sand and mud.
Turkey's Disaster and Emergency Management Presidency said the earthquake happened at a depth of 10.3 miles in the Aegean Sea—a relatively shallow epicenter. Because of this, aftershocks could continue for weeks, AP reported.
CLICK ON LINK BELOW FOR VIDEOS OF DISASTER:
Videos show multistorey residential buildings collapsing in a city of 4 million people, water rushing through streets and an ominous retreat on the coast.
————————————————-
In Major Cities Across America, Businesses Begin Boarding Up Store Windows In Anticipation Of Election Day Riots By ANTIFA And Black Lives Matter
https://www.nowtheendbegins.com/businesses-in-democrat-run-cities-prepare-election-night-riots-washington-dc-los-angeles/ – by Geoffrey Grider October 30, 2020
Several violent protests have broken out across America in recent days, including major demonstrations in Philadelphia and New York. Those demonstrations led to the looting of a Walmart located in the Port Richmond neighborhood of Philadelphia. The destruction caused by Black Lives Matter protesters in Philadelphia also led to the looting of a Black entrepreneur's boutique.
 NOW THE END BEGINS SHARE:
Businesses throughout major cities in America, particularly in California and Washington D.C., are bracing for what is expected to be a chaotic Election Day full of protests from ANTIFA and Black Lives Matter.
WE HAVE BEEN TELLING YOU for months now that election day in America will bring riots the likes of which we've never seen, and when you consider what has already happened so far in 2020, that's really saying something. Businesses in places like Los Angeles and Washington DC are already beginning the process of sealing up store and office windows with plywood barriers, they know what's coming.
NO MATTER WHO WINS on November 3rd, it will be chaos. If you live in a city run by Democrats, you can expect that the Democrat mayors and governors in those cities will allow election night riots, and in fact will be encouraging them. If I were you, I would make sure my insurance premiums were up to date, and then I would get in my car and leave for at least a week. Go to a safe state like Florida where we don't tolerate that crap. But whatever you do, get out of the major Democrat-run cities now while you can. Darkness is coming.
Los Angeles & DC Businesses Brace for Election Day Chaos, Board Up Windows
FROM BREOTBART NEWS: Bill Melugin, a journalist for Fox 11 Los Angeles, shared photos to Twitter on Thursday that showed concerned business owners boarding up their windows to avoid damage from protesters and looters on Election Day.
"Driving through downtown LA…so many businesses boarded up & in the process of boarding up," Melugin wrote.
Driving through downtown LA…so many businesses boarded up & in the process of boarding up. Same thing happening in Beverly Hills & Santa Monica in anticipation of election night. All 3 areas hit hard by looters & rioters during George Floyd unrest. pic.twitter.com/wxrfs3ErDN
BEVERLY HILLS POLICE CHIEF Dominick Rivetti announced earlier this week that the famed Rodeo Drive will close on Election Day in an effort to combat expected violence and destruction. Rivetti also stated that the Beverly Hills Police Department would be on "full alert" from Halloween and throughout the election day cycle.
OTHER PHOTOS SHARED on Twitter throughout the last week have shown business owners in Washington, D.C. preparing for civil unrest on Election Day as they board up their storefront windows.
Given what we experienced over the course of the spring and the summer, we can't presume that what's going to happen … is going to be peaceful. We are preparing for the worst. So what we've been doing is a lot of drilling, a lot of making sure that we break down barriers, that no one part of election security is operating in a silo.
A confidential document obtained by Breitbart News revealed Thursday that a coalition of left-wing groups in Minnesota who fear a Trump victory are preparing for post-election mass unrest while planning to execute wide-scale "strategic disruption."
SEVERAL VIOLENT PROTESTS have broken out across America in recent days, including major demonstrations in Philadelphia and New York. Those demonstrations led to the looting of a Walmart located in the Port Richmond neighborhood of Philadelphia.
The destruction caused by Black Lives Matter protesters in Philadelphia also led to the looting of a Black entrepreneur's boutique.
"We as Black people really need to reunite and come together," said Jameelah Scurry, owner of La'vanter Boutique in North Philadelphia. "Destroying and tearing down our own people is not the answer."

READ MORE

:
NOW THE END BEGINS IS YOUR FRONT LINE DEFENCE AGAINST THE RISING TIDE OF DARKNESS IN THE LAST DAYS BEFORE THE RAPTURE OF THE CHURCH
————————————————
JESUS CHRIST RETURN FOR HIS CHURCH IS "IMMINENT"
Matt. 7:27 And the rain descended, and the floods came, and the winds blew, and beat upon that house; and it fell: and great was the fall of it.
Matt. 24:38 For as in the days that were before the flood they were eating and drinking, marrying and giving in marriage, until the day that Noe entered into the ark,
Matt. 24:39 And knew not until the flood came, and took them all away; so shall also the coming of the Son of man be
——————————————–
DON'T WAIT FOR THE LAST MINUTE
We are currently in the "Birth Pangs" pending the coming "7 year TRIBULATION" period, where all the Nations on Earth will be subject to God's Wrath on an "UNGODLY" World. The Rapture of Jesus Christ Church is "TOTALLY" imminent; And what will follow after that will be massively more devastating that we are seeing right now (Read

Revelation Ch 6 – 22

) God is trying to get everyone's attention to the coming Judgments; He does not want "ANYONE" to perish, but all to come to repentance. He loves us, but will not stand idly by and watch the World, (His Creation) turn to sin and debauchery). We are currently living in a fallen "Satanic" World where "EVIL", is totally accepted, "and God and his Love for his Church": is being exponentially rejected. The time has come when God HAS TO intervene, and he is (The prophetic word listed in his Word the Bible is being fulfilled exponentially).
———————————————–
THE NEW WORLD ORDER:
ONE WORLD GOVERNMENT – ONE WORLD ECONOMIC SYSTEM – ONE WORLD RELIGION
Dan. 9:27 And he shall confirm the covenant with many for one week: and in the midst of the week he shall cause the sacrifice and the oblation to cease, and for the overspreading of abominations he shall make it desolate, even until the consummation, and that determined shall be poured upon the desolate
Dan. 7:24 And the ten horns out of this kingdom are ten kings that shall arise: and another shall rise after them; and he shall be diverse from the first, and he shall subdue three kings
Rev. 17:12 And the ten horns which thou sawest are ten kings, which have received no kingdom as yet; but receive power as kings one hour with the beast
—————————————————-
THE MARK OF THE BEAST:
DON'T TAKE THE MARK OF THE BEAST WHICH IS (CHANGING YOUR D.N.A.) AND GIVING YOUR CONTROL OVER TO THE "BEAST SYSTEM" – THIS IS AN ABONOMINATION TO GOD: (YOU ARE HIS CREATION):
Rev. 13:14 And deceiveth them that dwell on the earth by the means of those miracles which he had power to do in the sight of the beast; saying to them that dwell on the earth, that they should make an image to the beast, which had the wound by a sword, and did live.
Rev. 13:15 And he had power to give life unto the image of the beast, that the image of the beast should both speak, and cause that as many as would not worship the image of the beast should be killed.
Rev. 14:9 And the third angel followed them, saying with a loud voice, If any man worship the beast and his image, and receive his mark in his forehead, or in his hand
THE PUNISHMENT FROM GOD FOR THOSE WHO TAKE THE MARK AND WORSHIP THE "BEAST SYSTEM":
Rev. 14:10 The same shall drink of the wine of the wrath of God, which is poured out without mixture into the cup of his indignation; and he shall be tormented with fire and brimstone in the presence of the holy angels, and in the presence of the Lamb:
 (YOU ARE GOD'S CREATION – CHANGING YOUR D.N.A. AND/OR GIVING YOUR ALLEGANCE TO ANOTHER ENTITY I.E. (THE ANTICHRIST) – IS AN ABONOMINATION TO GOD):
————————————————-
THE FUTURE CONONAVIRUS INJECTION AT THIS POINT IN TIME ALSO APPEARS TO BE "MASSIVELY" AGAINST GOD AS IT WILL IS ALSO TAINTED WITH A CHANGE IN YOUR (R.N.A. WHICH CHANGES YOUR D.N.A.) AND WILL ALTER YOUR BODY IN MANY WAYS, (INCLUDING DEATH).