World Events Pointing to the Rapture and the Soon Return of Jesus
——————————————–
What They Know That You Don't! Is Joe Biden The Perfect Weapon?!
——————————————–
Turkey threatens military operation in Syria-US,China talk Crisis coordination- Other News

59.3K subscribers
You will hear the following in this Broadcast: –

Turkey threatens new military operation into Syria

-Civilians killed as Nagorno-Karabakh conflict deepens -Putin calls for Turkish involvement in Nagorno-Karabakh talks -Touring IDF drill, Netanyahu threatens Hezbollah with 'steel fist' -Satellite photos show activity at Iran's Natanz nuclear facility -US, China Militaries Talk 'Crisis Communications' As They Trade Warnings -1.7 Million Without Power As Zeta Batters Gulf Coast -Fireball: 'OUTSTANDING' fireball explodes over northern USA -French buy up toilet paper and pasta ahead of second lockdown -Walmart removes guns, ammo from floor displays amid unrest -7.0 Earthquake Kills 4 in Turkey, More Than 150 Injured -Bizarre, Earth-sized rogue planet found floating in Milky Way -Rare Halloween 'Blue Moon' -New York City luxury buildings hire armed guards for possible Election Day unrest -Los Angeles & DC Businesses Brace for Election Day Chaos, Board Up Windows -Gigantic hailstones measuring more than 8 inches hammer Tripoli, Libya during apocalyptic storm -American shoppers panic-buying as coronavirus spike aggravates year of upheaval
——————————————–
Fear and Obey God – Ecclesiastes 12 – October 29th, 2020
•

Streamed live on Oct 30, 2020

226K subscribers
Pastor JD concludes the verse-by-verse teaching through Ecclesiastes with the conclusion of the matter; fear God and keep His commandments. Subscribe to Pastor J.D.'s new prophecy website at

http://jdfarag.org
——————————————–
The Coming King & His Kingdom, Part 2

188K subscribers
The Coming King & His Kingdom, Part 2 Visit our website:

https://fotet.org

All the signs of the last days are converging at the same time. Bible Prophecy is happening right before our eyes and like birth pains, the predicted events are happening more frequently and more intently. Never, in the history throughout the world have so many forces, including economic, scientific, techno-logic, ecologic, cultural, geopolitical, moral, spiritual and religion, converged together to bring this world that's already teetering over the edge into the abyss, to a point of no return. Jesus said when you see all these signs happening, know that I am near, even at the door.
——————————————–
PROPHECY UPDATE – Current Events (10/30/20)

188K subscribers
—————————————————
LATEST NEWS CLIPS – ARTICLES PRESENTATION (SUNDAY 01st NOVEMBER 2020)
—————————————————
(THIS IS THE WORLD'S CURRENT TIMELINE)
Matt. 24:6 And ye shall hear of wars and rumours of wars: see that ye be not troubled: for all these things must come to pass, but the end is not yet.
Matt. 24:7 For nation shall rise against nation, and kingdom against kingdom: and there shall be famines, and pestilences, and earthquakes, in divers places.
Matt. 24:8 All these are the beginning of sorrows.
Matt. 24:9 Then shall they deliver you up to be afflicted, and shall kill you: and ye shall be hated of all nations for my name's sake.
Luke 12:40 Be ye therefore ready also: for the Son of man cometh at an hour when ye think not
—————————————–
THIS IS THE WORLD'S VERY NEAR FUTURE:
Matt. 24:21 For then shall be great tribulation, such as was not since the beginning of the world to this time, no, nor ever shall be
—————————————————
WE PREACH THE BLESSED HOPE FOR THE FUTURE IN JESUS CHRIST OUR SAVIOUR
1Cor. 12:3 Wherefore I give you to understand, that no man speaking by the Spirit of God calleth Jesus accursed: AND THAT NO MAN CAN SAY THAT JESUS IS THE LORD, BUT BY THE HOLY GHOST.
"Behold, I come like a thief! Blessed is he who stays awake and keeps his clothes with him, so that he may not go naked and be shamefully exposed."
"And you know what is restraining him now so that he may be revealed in his time. For the mystery of lawlessness is already at work. Only he who now restrains it will do so until he is out of the way."
REV. 14:12
Here Jesus was alluding to the fact that the Doctrine of Eternal Security WILL EXPIRE WITH THE RAPTURE OF THE CHURCH
Luke 12:37 Blessed are those servants, whom the lord when he cometh shall find watching: verily I say unto you, that he shall gird himself, and make them to sit down to meat, and will come forth and serve them
SO WON'T YOU ACCEPT JESUS NOW AND BE REMOVED FROM THAT EVENT  (OF TRIBULATION) AND LIVE FOREVER WITH JESUS IN THE FAMILY OF GOD?
2 "(For he saith, I have heard thee in a time accepted, and in the day of salvation have I succoured thee: behold, now is the accepted time; behold, now is the day of salvation.)" (2nd Corinthians 2:6)
—————————————————
DAILY CHRISTIAN BIBLICAL QUESTIONS AND ANSWERS:
—————————————————
Is Only God Immortal?
https://gracethrufaith.com/ask-a-bible-teacher/is-only-god-immortal/
QUESTION:    I recently read that the idea of eternal punishment came about "because of a preconceived, unbiblical notion that the soul is immortal" (see 1 Tim. 6:15-16). "We have read eternal torment into the Scriptures when it was never intended for mankind. Hell was created for Satan and his Angels, not for Mankind and it is Satan and his demonic hordes who will be consigned to Hell and its torments eternally." Do you believe 1 Tim. 6:15-16 actually means mans soul is not immortal and that it could be destroyed after serving a period of time in Hell?
ANSWER:    This is a very weak argument. 1 Tim 6:15-16 says that only God is immortal, which simply means that he will never die. In 1 Cor. 15:53 Paul, the same writer, said that at the rapture/ resurrection all believers will become immortal. Also in Matt. 25:41 Jesus said that after the so-called sheep and goat judgment, the goats (unbelievers) will be sent into the eternal fire prepared for the devil and his angels. So there will be humans there, too.
In 2 Thes. 1:9 Paul had already written that unbelievers will be punished with everlasting destruction. That literally means destruction that never ends. The same Greek word is used in the phrase everlasting life. It also means eternal, or without end. Put it all together and you realize that both believers and unbelievers will exist forever. So the question is not whether we have eternal life but how we will spend eternity.
Man: Immortal Or Not?
https://gracethrufaith.com/ask-a-bible-teacher/man-immortal-or-not/
QUESTION:    I heard a sermon recently based on the premise that mankind's soul is not immortal (that we were created immortal but by choosing to sin, we died and could only be resurrected by God thru Jesus) and that hell was permanent – not ongoing. The pastor gave several Bible references to bolster his understanding.
I've always envisioned hell as an everlasting (meaning ongoing) fire – not just a fire or judgment that completely destroys us and that there is no chance to reverse our path once we are there. The last part, he embraced – no second chances. He quoted John 3:16 – that believers in Jesus would not perish (not suffer eternally, consciously). He also spoke from Rev. 20 where God would send the fire to devour, (not just make it a continuing punishment for) the wicked. I would appreciate your understanding of this concept.
ANSWER:    Of those who believe that there is judgment and punishment for non-believers (some don't) there are two views. One is that punishment continues forever. I's called the traditional view because for a long time it was the only one. The other is that punishment is conditional, shorter for those who led "good lives" and longer for those who led "bad" ones. This view comes primarily from Rev. 20:12 which says that that the dead will be judged according to their works.
Most proponents of this view believe that when the unbeliever's time of punishment is over, he or she will be destroyed and will cease to exist in any form. They claim that this is the way a just God would act, that eternal punishment for everyone, regardless of how they lived would be cruel.
I've studied both of these views and while I see how the conditional view has been developed, I am not persuaded that it's correct.
Immortal Again?
https://gracethrufaith.com/ask-a-bible-teacher/immortal-again/
QUESTION:    I thank God for your study on Hebrews. It really helped me understand that our Lord Jesus Christ is there waiting for us. Can you please explain to me further this verse in Genesis because I am a little confused.
AND THE LORD GOD SAID, "The man has now become like one of us, knowing good and evil. He must not be allowed to reach out his hand and take also from the tree of life and eat, and live forever." Genesis 3:22.
ANSWER:    Adam was created immortal, but became mortal when he sinned at the fall, and was destined for death. In Genesis 3:22-24, The Lord was confirming that since man had become a sinful being he could not be allowed to become immortal again, otherwise there would be sinners in eternity. So He banished Adam and Eve from the Garden where the tree of life was located, and stationed cherubim there to guard the way.
Many people overlook the fact that the cherubim were guarding the way back, not just keeping Adam and Eve out. When the sin problem had been overcome, man could become immortal again. (1 Cor. 15:53)
There's a tradition that an altar was built outside the garden upon which innocent animals were to be sacrificed to set aside man's sins in the meantime. If so, this would explain Gen. 4:3-7 where God said Cain should have known what kind of offering God wanted.
In the course of time Cain brought some of the fruits of the soil as an offering to the Lord. And Abel also brought an offering–fat portions from some of the firstborn of his flock. The Lord looked with favor on Abel and his offering, but on Cain and his offering he did not look with favor. So Cain was very angry, and his face was downcast.
Then the Lord said to Cain, "Why are you angry? Why is your face downcast? If you do what is right, will you not be accepted? But if you do not do what is right, sin is crouching at your door; it desires to have you, but you must rule over it."
—————————————————-
NEWS CLIPS/ARTICLES OBTAINED FROM MANY SOURCES – INCLUDING

Tracking bible prophecy.org
Rapture Ready News
Prophecyupdate.Com
Main News Channels
End Times Headlines
Prophecyupdateblogspot.com
Stevequayle.com
Gracethrufaith.com
Nowtheendbegins.com
Other Christian Sites
(CLICK ON) LATEST DAILY NEWS CLIPS:
ISRAEL NEWS:
I AM GOING TO MAKE JERUSALEM A CUP THAT SENDS ALL THE SURROUNDING PEOPLES REELING … Zech. 12:2
God is in control, and He told the nations the consequences of dividing the Promised Land and declaring peace and safety on their own terms (Joel 3:1-2; I Thess. 5:3)
WORLD TERRORISM – WARS
GENERAL WORLD NEWS:
GENERAL WORLD CORONAVIRUS NEWS:
WORLD FINANCE:
Rev. 6:5 And when he had opened the third seal, I heard the third beast say, Come and see. And I beheld, and lo a black horse; and he that sat on him had a pair of balances in his hand.
Rev. 6:6 And I heard a voice in the midst of the four beasts say, A measure of wheat for a penny, and three measures of barley for a penny; and see thou hurt not the oil and the wine
MASSIVE EARTH CHANGES/EARTHQUAKES/VOLCANOES ETC:
2Chr. 7:13

If I shut up heaven that there be no rain, or if I command the locusts to devour the land, or if I send pestilence among my people;
2Chr. 7:14 If my people, which are called by my name, shall humble themselves, and pray, and seek my face, and turn from their wicked ways; then will I hear from heaven, and will forgive their sin, and will heal their land
CHRISTIAN AND RELIGIOUS WORLD NEWS:
Matt. 24:9 Then shall they deliver you up to be afflicted, and shall kill you: and ye shall be hated of all nations for my name's sake.
Matt. 24:10 And then shall many be offended, and shall betray one another, and shall hate one another
EXTRA WORLD – ALTERNATIVE NEWS:
Please keep in mind that this collection of News Articles is mainly concerning America, but also take note that what happens in America will also "Dramatically" affect Australia and the rest of the World "Massively".
—————————————————-
 WORLD – PROPHETIC NEWS ARTICLES PRESENTATION  (SUNDAY 01st NOVEMBER 2020)
—————————————————-
MIDDLE EAST AND WORLD WAR LOOMING THE BUILD UP TO PSALM 83  – ISAIAH 17 AND GOG OF MAGOG WARS EZEKIEL 37-38:
THE WHOLE WORLD IS UNSTABLE FINANCIALLY, POLITICALLY, PHYSICALLY, MORALLY, GODLY: – AND BECOMING MORE SO DAILY. (WE ARE IN THE BEGINNING OF SORROWS (MATT 24:8)
THE BIBLE STATES THAT IT WILL ONLY GET WORSE BEFORE THE START OF THE TRIBULATION OF MANKIND – (REVELATION 6)
But before that we have to go through the Birth Pangs, leading up to the Tribulation of Mankind; and I feel that the beginning of Matthew 24 explains that time very well. We are currently in the Birth Pangs (Even though Matthew 24: is directed at the Jewish Nation, it still reflects Biblical Prophecy for the whole World at this time):
Matt. 24:6 And ye shall hear of WARS AND RUMOURS OF WARS: see that ye be not troubled: for all these things must come to pass, but the end is not yet.
Matt. 24:7 FOR NATION SHALL RISE AGAINST NATION, AND KINGDOM AGAINST KINGDOM: and there shall be famines, and pestilences, and earthquakes, in divers places.
—————————————————-
GENERAL PROPHETIC NEWS SECTION:
—————————————————–
AFTER U.S.-CHINA MILITARY CRISIS TALKS, BEIJING SPIKES RUMOR THAT PENTAGON WILL LAUNCH DRONE STRIKE
https://justthenews.com/world/asia/after-us-china-military-crisis-talks-beijing-spikes-rumor-pentagon-will-launch-drone
The two-day crisis communications summit took place during a time of heightened tension in the South China Sea, and amid increased efforts by the U.S. to prosecute illegal Chinese actions in the United States.
Following a crisis communications summit between U.S. and Chinese defense officials, Beijing has squelched rumors of an impending U.S. strike on islands in the South China Sea.
"The U.S. side does not have the intention to create a military crisis and is willing to build stable, constructive, results-oriented ties with the Chinese side," said Senior Colonel Wu Qian, a spokesperson for China's defense ministry.
Wu's announcement came in the wake of an Oct. 28-29 video conference meeting of the two countries' newly established Crisis Communications Working Group.
"The meeting provided an opportunity to build mutual understanding between the U.S. military and the People's Liberation Army (PLA) on principles to prevent and manage crisis and reduce risk to forces," the Pentagon announced Thursday. "The two sides agreed on the importance of establishing mechanisms for timely communication during a crisis, as well as the need to maintain regular communication channels to prevent crisis and conduct post-crisis assessment."
The summit took place during the final lead-up to the U.S. elections, and while Defense Secretary Mark Esper joined Secretary of State Mike Pompeo in India to lead a ministerial dialogue aimed at promoting regional stability. As part of the trip, Pompeo also is traveling to Indonesia, Maldives, Sri Lanka and Vietnam. 
The crisis communications summit comes also during a period of heightened tension in the South China Sea, and amid increased efforts by the U.S. to prosecute illegal Chinese actions in the United States.
Beijing on Thursday spoke harshly of those U.S. legal and diplomatic efforts, directing particular ire toward Pompeo. 
"We urge Pompeo and his like to stop concocting lies to undermine China-U.S. relations and stop going further down the wrong path," said foreign ministry spokesman Wang Wenbin. He denounced Pompeo for having what Wang termed  "sinister thinking and malign intent."
The remarks from the foreign ministry's Wang stood in contrast to those from the defense ministry, with its affirmations that the United States does not want to spark a military conflict. 
Rumors of a possible U.S. attack surfaced on Chinese state media in September, in response to American military uniform patches that were worn for a California exercise. The patches for the annual Agile Reaper exercise this year featured a drone superimposed over an outline of China.
Beijing initially described the patches as "an extremely arrogant provocation" and viewed them as a possible sign that the U.S. was readying a plan to launch a drone strike in the South China Sea.
Beijing reframed the issue on Thursday as a misunderstanding.
"U.S. Defense Secretary Esper clarified the issue through the military diplomacy channel and said the reports were inconsistent with the facts," Wu said. 
While tamping down rumors of a pending strike from the U.S., though, Wu deflected concerns about Beijing's own shows of force.
China's J-20 stealth fighter reportedly was seen at an airport within striking distance of Taiwan, and its Dongfeng-17 hypersonic missiles have been stationed along the coast. 
Specifics on the locations of weapons are military secrets, said Wu, who noted that his country's Peoples' Liberation Army will defend China's territorial integrity — to include challenges from Taiwan. 
"Here, I want to warn those 'Taiwan independence' secessionist forces that there is no way out for confrontation, and seeking 'Taiwan independence' with force is a dead-end road," Wu said.
China and the United States in coming months will hold additional meetings to address military humanitarian assistance, disaster relief, and maritime security, Wu said.
RELATED ARTICLES
————————————————-
'PREPARE FOR WAR': CHINA ISSUES NEW THREAT OVER TAIWAN
 https://justthenews.com/world/asia/prepare-war-china-issues-new-threat-over-taiwan
WE WILL "TEACH TAIWAN INDEPENDENCE FORCES A HARD LESSON"
China on Wednesday issued new threats aimed at Taiwan, telling the island's opposition party to "prepare for war."
In a column in China's state-sponsored Global Times, editor in chief Hu Xijin warned, "As the secessionist forces' arrogance continues to swell, the historical turning point is getting closer."
"The only way forward is for the mainland to fully prepare itself for war and to give Taiwan secessionist forces a decisive punishment at any time," he also wrote.
The nation's opposition party has been seeking closer cooperation with the United States. But Hu wrote: "The more trouble Taiwan creates, the sooner the mainland will decide to teach Taiwan independence forces a hard lesson."
China has been angered by the ongoing tour of Asia by Secretary of State Mike Pompeo seeking support for U.S. efforts to contain China. On Tuesday, the Taiwanese Kuomintang Party, or KMT, renewed its effort for the government to reestablish diplomatic ties with the U.S.
The Global Times blasted that move.
"Regardless of its intentions, the Kuomintang (KMT)'s latest proposals against the Communist Party of China (CPC), and promoting the Taiwan island's relationship with the US, will not only tarnish KMT, but also severely harm cross-Straits relations, observers said," the paper wrote.
"These proposals show that the KMT has alienated from its previous stance – it has no method, no thought, no framework and no direction on dealing relationships between the Chinese mainland, Taiwan island and the US government," Chang Ya-chung, a professor at the National Taiwan University and a member of the pro-reunification Kuomintang (KMT), told the Global Times on Tuesday.
Taiwan has served as "an increasingly significant element of the U.S. strategy for the region amid new consideration for providing it with military support," US News & World Report wrote Wednesday. "Officials at the Pentagon have reportedly begun calling it, 'Fortress Taiwan.'"
Before Pompeo left on his recent Asian tour, he expressed U.S. concerns about China's expansionism, especially in the Taiwan Straits that separate the island from the mainland.
But top State Department officials said the U.S. wouldn't confront China about Taiwan.
The administration's top goal was "ensuring and insisting that the issues with the mainland and with Taiwan are resolved peacefully and through dialogue," Assistant Secretary of State David Stilwell told reporters last week. "And that's what you've seen the administration steps are reinforcing that, that commitment made by both sides."
On Tuesday, KMT urged the government of Taiwan President Tsai Ing-wen and her Democratic Progressive Party (DPP) to re-establish diplomatic ties with Washington.
"The KMT caucus presented the motion in Taiwan's legislature on Tuesday. President Tsai and the DPP have taken steps to increase ties with the US, but the proposal by the KMT is seen as more radical than any actions the ruling party has taken," the South China Morning Post reported. 
Some DPP officials praised the KMT for introducing the motion, while others dismissed it as a trick to outflank President Tsai on U.S. relations and independence from mainland China.
"The KMT must be insane. Just days ago, it said restoring ties with the US would only seriously provoke the Chinese Communists, and now they are asking the government to do it," DPP legislature member Hsu Chih-chieh said.
The plan didn't go over well with DPP members.
"The KMT must be insane. Just days ago, it said restoring ties with the US would only seriously provoke the Chinese Communists, and now they are asking the government to do it," DPP legislator Hsu Chih-chieh told The Post.
————————————————-
https://prophecyupdate.blogspot.com/ – Jim Hoft 
Just like Spygate in the US, far-left NGOs are trying to bring down the conservative government of Benjamin Netanyahu in Israel. Israeli representative Ariel Kallner has revealed that these radical anarchist organizations are being funded by the EU – nothing short of a declaration of war on a sovereign state.
The leftist organizations protesting outside Prime Minister Benjamin Netanyahu's house in Balfour Street in Jerusalem are financed from abroad, mainly by the EU and Germany, as NGO Monitor's Itai Reuveni has stated.
On Sept. 30th, Likud MK and chair of the Caucus on Combating Delegitimization & Anti-Semitism Ariel Kallner wrote to German ambassador Dr. Susanne Wasum-Rainer to complain about German funding for left-wing Human Rights Defenders Fund (HRDF), which provides legal defense to the violent protestors.
"Recent reports in the Israeli media unraveled the (HRDF) legal counsel being provided, among others, to a minority of violent protestants demonstrating in front of the official residence of the Prime Minister of Israel. This minority has been highly criticized for its bellicose behavior, first threatening and oft-injuring police officers, and finally ignoring mask-wearing and social distancing rules, thus endangering general public health," Kallner wrote.
Writing in Israel National News, EU Parliament Budget Rapporteur Joachim Kuhs (AfD) said, "I am appalled and shocked by these revelations, and will examine this  thoroughly, including the classified files. If these accusations are true, this will be reprimanded in my budget report."
As Chairman of the Knesset Caucus on Combating Delegitimization, Kallner wrote: "I would like to express my sincere concern about this intervention in Israel's internal affairs that constitutes an undermining of its sovereignty."
"I find it inconceivable that the State of Israel would fund legal protection for demonstrators against the German Bundestag, even less a violent minority harming law-enforcement officers and overall public health", Kallner wrote. "Therefore, I enjoin you to muster the necessary effort in monitoring, tracing and halting the funding for HRDF and other relevant Israeli NGOs."
————————————————-
https://prophecyupdate.blogspot.com/ – Tyler Durden
The large Jewish community in Nice, France is on edge this weekend following the horrific beheading of an elderly woman and the fatal stabbing of two others at the city's Notre Dame church on Thursday.
The killer has been identified as 21-year old migrant Brahim Issaoui who recently arrived from Tunisia. The man had shouted "Allahu Akbar" just before police shot him. The man had been carrying a Koran. French President Emmanuel Macron said in the wake of the attack that "France is under attack from Islamist terrorists." 
"We are being attacked [for] our values: Freedom and the refusal to give in to terrorism," he added of the second major Islamic terror attack this month. More than two weeks ago teacher Samuel Paty was beheaded in a northern Paris suburb after showing Charlie Hebdo cartoons to his students.
Multiple Middle East countries, including Lebanon and Pakistan witnessed large Muslim protests in front of the French embassies in the countries Friday. Macron is being called "anti-Islamic" as tensions mount in a very similar way to what triggered the Charlie Hebdo killings. The January 7, 2015 Charlie Hebdo massacre left 12 people dead after the newspaper published a series of cartoons perceived as mocking the founder of Islam Muhammad.
And now the Times of Israel reports that synagogues and Jewish schools are temporarily shutting down on fears another attack:
The Jewish community of Nice, France, is keeping its 15 synagogues and three schools closed and increasing security around kosher shops following the killing of three people in a church by a man shouting "God is great" in Arabic.
"We have decided to close all the schools tomorrow," the chief rabbi of Nice, Franck-Daniel Teboul, told Israel's Channel 13 Thursday. "The synagogues will also be closed. Kosher shops are on alert."
"We're all feeling threatened," the rabbi said further.
More broadly French citizens living or traveling abroad have also been warned by the government that they could be under threat. 
For the second time in October, France has been hit with grisly knife attacks, forcing government officials to warn that more of these terror fueled incidents by "Islamist ideology" are coming.
The latest attack occurred in the French city of Nice on Thursday. Three people were stabbed to death at a church. While an investigation is underway, French President Emmanuel Macron was quick to say the French people are under attack by "Islamist and terrorist madness."
Thursday's killings follow the gruesome beheading of schoolteacher Samuel Paty in a northern Paris suburb earlier this month. A Chechen refugee beheaded Paty after he showed his students cartoons of prophet Muhammad in a freedom of expression lesson.
Besides Macron's warning, Interior Minister Gerald Darmanin told RTL radio on Friday, quoted by RT News, that the country must be prepared for future attacks as it battles Islamic extremism. 
"We are in a war against an enemy that is both inside and outside. We need to understand that there have been and there will be other events such as these terrible attacks," Darmanin said on RTL radio. 
Video: "France is at war. We are at war with an enemy outside and inside. We are at war with the Islamist ideology," he said on RTL radio. 
The government raised the terror threat to the highest "emergency" level late this week. Soldiers have been deployed to schools and churches across the country. This also comes as Macron declared a second national lockdown Friday until at least the end of November due to rising coronavirus cases. 
————————————————-
https://prophecyupdate.blogspot.com/ – By Rachel Marsden
President Macron's decision to return France to lockdown could have serious repercussions, particularly if he has to borrow heavily from the European Union to compensate struggling businesses.
It's common for French hospitals to be overwhelmed by seasonal viruses. French newspaper headlines dating back to January 2017 and January 2018 refer to hospitals being overwhelmed by the simple flu. The government has never bombarded those of us who live in France with daily infection rates, then sent healthy citizens into house arrest for months – until now. It's worth asking why.
At the beginning of September, two high-ranking sources – one retired from the French Interior Ministry, the other a retired general – said that France would be sent back into total lockdown by the beginning of November. Their assertion was hard to believe, given that, at that point, everything had nearly returned to normal in the wake of the two-month total lockdown from March to May, which relegated the entire country's population to their homes for 23 hours per day under the pretext of Covid-19. One even proposed a date for the next lockdown: October 29.
Fast forward to the end of September. Bars, gyms and swimming pools are ordered closed, followed a couple of weeks later by an imposed curfew in major metropolitan areas from 9pm to 6am. Then on October 28, French President Emmanuel Macron addressed the nation to announce a second full national lockdown to begin at midnight on October 29.
Only this time, it would be slightly different, Macron said. Education and work would continue. Schools would remain open, but universities and virtually everyone else not working in a factory, field or public service, would have to transition to remote working from home online – subsequently described on the government's website as "100 percent mandatory wherever it's possible."
This crisis is serving as an accelerator, resulting in the implementation of certain measures that the leadership in Paris and Brussels have been keen to invoke for some time. Macron, the minister of economy and industry during the tenure of former French president Francois Hollande, has long been pushing for a massive digital transition.
Already on September 14, Macron announced €7 billion in investment in the digital economy, with €2.3 billion specifically allocated to "accelerating the digital transition of businesses." 
Covid has now effectively become a pretext for nothing short of a total labor revolution – one that just happens to align with the European Union's stated commitment to "being a frontrunner in implementing the 2030 Agenda For Sustainable Development, together with its member states."According to the supranational government's website: "The EU has embarked on a transition towards a low-carbon, climate neutral, resource efficient and circular economy that goes hand in hand with increased security, prosperity, equality and inclusion." Massive teleworking conveniently aligns with that objective.
The drastic measures introduced by Macron amid the sanitary crisis are also chipping away at France's sovereignty, increasing its dependence on the political powers of the European Union in Brussels that control the European Central Bank (ECB) responsible for alleviating French debt.
Macron has promised French businesses, forced into administrative closure under this new lockdown, that the government will cover most of the salaries of workers forced into partial unemployment, and up to €10,000 per month for lost business revenues.
————————————————-
https://prophecyupdate.blogspot.com/ –
Tens of thousands of Muslims, from Pakistan to Lebanon to Jerusalem, poured out of prayer services to join anti-France protests on Friday, as the French president's vow to protect the right to caricature the Prophet Muhammad continues to roil the Muslim world.
Hardline Islamic groups across the region have seized on the French government's staunch secularist stance as an affront to Islam, rallying their supporters and stirring up rage.
Demonstrations in Pakistan's capital Islamabad turned violent as some 2,000 people who tried to march toward the French Embassy were pushed back by police firing tear gas and beating protesters with batons. Crowds of Islamist activists hanged an effigy of French President Emmanuel Macron from a highway overpass after pounding it furiously with their shoes. Several demonstrators were wounded in clashes with police as authorities pushed to evict activists from the area surrounding the embassy.
In Pakistan's eastern city of Lahore, an estimated 10,000 followers of the radical Islamic Tehreek-e-Labbaik party celebrating the Mawlid, the birthday of the Prophet Muhammad, took to the streets. They chanted anti-France slogans, raised banners and clogged major roads en route to a Sufi shrine.
————————————————-
https://prophecyupdate.blogspot.com/ – Paul Sacca
Tensions are sky-high heading into the 2020 election, and those combustible forces will be inflamed once the winner of the presidential race is officially announced.
Businesses in major American cities have already started to board up their storefronts in anticipation of potential riots from the election. Law enforcement agencies across the country are also preparing for the worst-case scenario, which could mean widespread violence stemming from the presidential election.
"I don't think we've seen ­anything like this in modern times," Andrew Walsh, a deputy chief with the Las Vegas Metropolitan Police Department, told The Washington Post. "When you look at previous elections, there's always been the concern when you have large crowds . . . we know [that] can be a target for someone who has an agenda."
Walsh is concerned that the results of the race likely won't be available on election night, which could exacerbate the already bellicose situation.
"We just don't know how long this is going to take, or what this is going to look like, once this is over … and no matter who wins, somebody's not going to be happy," said Walsh, who heads the Las Vegas Police Department's homeland security division.
The New York City Police Department said it would dispatch officers at each of the city's 1,201 polling locations on Election Day.
"It is no secret that this election is more contentious [than] in years past," said NYPD Chief of Department Terence Monahan. "For that reason … our plan also includes the ability to respond to any type of incident that may occur."
Washington, D.C., canceled days off for police officers starting this weekend. The nation's capital "spent $100,000 on less-than-lethal munitions and chemical irritants for riot control to replenish a stockpile depleted by clashes over the summer," The Washington Post reports.
"It is widely believed that there will be civil unrest after the November election regardless of who wins," said D.C. Police Chief Peter Newsham. "It is also believed that there is a strong chance of unrest when Washington, D.C., hosts the inauguration in January."
According to Chicago Police Superintendent David Brown, the department has canceled all days off for its force in November.
Brown said police and emergency responders are training for "whatever scenario happens on Election Day."
"Many cities across the country are doing similar planning," Brown said. "We are all in conversations with our counterparts across the country about what we might expect, but everything is uncertain, and so we're trying as best we can to anticipate any hazard that might happen, including a weather hazard, snow might happen in our city, along with anything related to protests, embedded agitators that might loot or cause violence or destroy property."
The Boston Police Department canceled officers' time off around the election "to provide sufficient public safety."
Boston Mayor Marty Walsh said his administration is planning for potential violence stemming from the election.
"What is kind of alarming to me is that the preparation that we're putting into this election we've never had to put into an election before," Walsh said. "I certainly wasn't asked in 2016, 'What's your safety plan for Election Day?'"
Austin Police Department Assistant Chief Joseph Chacon saidthe department would be on "tactical alert" during the week of the election, and that every officer would be made available to respond to civil unrest.
As early as this weekend, the Texas National Guard plans to sendup to 1,000 troops to five cities: Austin, Dallas, Fort Worth, Houston, and San Antonio.
The Beverly Hills City Council approved "an additional $4.8 million for supplemental police and security services in anticipation of the potential civil unrest around the presidential race," including "hiring two private armed security firms," according to the Beverly Hills Courier.
For the first time in Denver's history, the city is establishing a police command center in preparation for potential post-election unrest. 
Denver's Public Safety Director Murphy Robinson said he is aware of two planned protests on Election Day with upwards of 2,000 people each.
A report from The Federalist states that insurgent groups against President Donald Trump have already planned Election Day turmoil to "make sure Trump leaves the White House."
"[W]e're making plans to be in the streets before the polls even close, ready to adapt and respond to whatever comes our way," the group Shut Down DC said on its website. The purpose of the gathering is to "be together to process our feelings of hope, anger, fear and exhaustion as a community."
The New Jersey Department of Homeland Security and Preparedness issued a threat assessment in September that warned about "threats from domestic extremists and foreign adversaries have emerged due to the COVID-19 pandemic, anti-government sentiment, nationwide civil unrest, and various forms of disinformation. These threats will begin to converge with the Presidential election in November in a manner not previously experienced by our nation."
————————————————-
https://prophecyupdate.blogspot.com/ – AP and TOI STAFF
Over 800 people injured as rescue teams search for survivors in rubble of buildings that collapsed in Turkish city of Izmir; Israel has offered to assist in rescue efforts
Rescue teams on Saturday plowed through concrete blocks and the debris of eight collapsed buildings in search of survivors of a powerful earthquake that struck Turkey's Aegean coast and north of the Greek island of Samos, killing at least 28 people. More than 800 others were injured.
The quake hit Friday afternoon, toppling buildings in Izmir, Turkey's third largest city, and triggering a small tsunami in the district of Seferihisar and on Samos. The quake was followed by hundreds of aftershocks.
Early on Saturday, onlookers cheered as rescuers lifted teenager Inci Okan out of the rubble of a devastated eight-floor apartment block in Izmir's Bayrakli district. Her dog, Fistik, was also rescued, Sozcu newspaper reported. Friends and relatives waited outside the building for news of loved ones still trapped inside, including employees of a dental clinic that was located on the ground floor.
In another collapsed building, rescuers made contact with a 38-year-old woman and her four children — aged 3, 7 and 10-year old twins — and were working to clear a corridor to bring them out, state-run Anadolu Agency reported.
Two other women, aged 53 and 35, were brought out from the rubble of another toppled two-story building earlier on Saturday.
In all, around 100 people have been rescued since the earthquake, Murat Kurum, the environment and urban planning minister, told reporters. It was not clear how many more people were trapped under buildings that were leveled.
Some 5,000 rescue personnel were working on the ground, Kurum said.
At least 26 people were killed in Izmir, Health Minister Fahrettin Koca tweeted. Among them was an elderly woman who drowned.
Turkey's Disaster and Emergency Management Presidency, or AFAD, said 831 were injured in Izmir and three other provinces. The health minister said 25 of them were in intensive care.
Two teenagers were killed on Samos after being struck by a collapsing wall. At least 19 people were injured on the island, with two, including a 14-year-old, being airlifted to Athens and seven hospitalized on the island, health authorities said.
Turkish seismologists have detected a powerful 5.0 magnitude aftershock off the country's Aegean Sea coast. The jolt follows the devastating earthquake that killed at least 27 and injured over 800 across Turkey and Greece.
The aftershock was reported by Turkey's Disaster and Emergency Management Presidency (AFAD) early on Saturday. It was not immediately clear whether the tremor inflicted more damage on the country.
The devastating earthquake, measured at 6.6 magnitude by Turkish authorities and 7.0 by the United States Geological Survey (USGS), struck the Aegean shore on Friday afternoon. More that 470 aftershocks, with at least 35 measuring over 4.0 in magnitude, followed the quake.
Izmir, the third largest city in Turkey, was the worst hit by the earthquake. Several multi-story buildings have been reduced into rubble, with dozens of people trapped inside. Some 100 people have been rescued from the debris, and rescue efforts continue at eight locations.
At least 25 people were killed including one individual who has drowned, latest figures by the Turkish authorities show. Two more people died on the Greek island of Samos. More than 800 people suffered various injuries across the two countries during the disaster.
————————————————-
Facebook Censorship Nazis Now Hitting Christians And Patriots With 'Complex Entities Interactions' Ban Lasting Two Months For First Violation
https://www.nowtheendbegins.com/facebook-censorship-nazis-now-hitting-christians-patriots-with-complex-entities-interactions-ban-lasting-two-months/ – by Geoffrey Grider October 30, 2020
It will only be a short time until I go from today's 'complex entities interactions' ban on Facebook to being completely blocked like I am on Pinterest and LinkedIn, having committed the two things that the social media Nazis cannot abide – Christian and Trump voter. The true election meddling and interference has nothing to do with Russia or China, not by a long shot. The real interference and disinformation campaign is being waged by Facebook and Twitter.
NOW THE END BEGINS SHARE:
The social media purge we've been talking about has taken the action up a notch on Facebook with a draconian 2-month suspension of posting privileges entitled the 'complex entities interactions' ban.
I am been on Facebook now for nearly 15 years off and on, and never have a seen a posting ban lasting for 60 days for the first violation, presuming of course it was a violation because in true Nazi style, you are not told your crime, only the punishment. Then just to rub salt in the wound, Facebook offers you a box to click if you feel that you have 'received this in error', of course when you click it the new box says 'this action could not be completed'.
"Don't you see that the whole aim of Newspeak is to narrow the range of thought? In the end we shall make thoughtcrime literally impossible, because there will be no words in which to express it." George Orwell, '1984'
IT WILL ONLY BE a short time until I go from today's 'complex entities interactions' ban on Facebook to being completely blocked like I am on Pinterest and LinkedIn, having committed the two things that the social media Nazis cannot abide – Christian and Trump voter. The true election meddling and interference has nothing to do with Russia or China, not by a long shot. The real interference and disinformation campaign is being waged by Facebook and Twitter.
 FORGET 'RUSSIAN COLLUSION', BOTH FACEBOOK AND TWITTER ARE INTERFERING WITH OUR ELECTION AND ATTEMPTING TO RIG IT IN FAVOR OF DEMOCRAT JOE BIDEN
 NTEB PROPHECY NEWS PODCAST: WE TOLD SOCIAL MEDIA WOULD BEGUN SHUTTING DOWN CHRISTIANS AND CONSERVATIVES RIGHT BEFORE THE ELECTION
NOW THE END BEGINS IS YOUR FRONT LINE DEFENSE AGAINST THE RISING TIDE OF DARKNESS IN THE LAST DAYS BEFORE THE RAPTURE OF THE CHURCH
————————————————-
PASTOR JOHN KILPATRICK SAYS, 'AMERICA HAS TURNED ITS BACK ON GOD' – PASTOR JACK HIBBS SAYS AMERICA CAN BE SAVED ONLY UNDER DONALD TRUMP'S LEADERSHIP
https://endtimeheadlines.org/2020/10/pastor-john-kilpatrick-says-america-has-turned-its-back-on-god-pastor-jack-hibbs-says-america-can-be-saved-only-under-donald-trumps-leadership/ – Oct 31, 2020

(OPINION) ETH – Two pastors have recently delivered their warnings for America. The first is Pastor John Kilpatrick who pastored the Pensacola, Florida, church where the famous Brownsville Revival began on June 18, 1995, and today currently resides as senior pastor of  Church of His Presence in Daphne, Alabama. Kilpatrick delivered a sobering and powerful message to America where he warned about God's reckoning, one of both warning and hope.
According to Charisma News, Kilpatrick delivered the message on Thursday, Oct. 8, where he stated:  "the Holy Spirit spoke to me that morning," Kilpatrick says. "It was before daylight, and I was sitting in my dark den, just praying after I got up. And I heard the Holy Spirit say to me, 'There are less than 30 days before the day of reckoning begins.' "And it sort of took me by surprise," Kilpatrick says. "I didn't really know what to do with that. But as I began to pray about it, I really felt like the Lord was showing me three different categories.
I believe that No. 1, the Lord was showing me that the church, His true church, is going to be kept and protected, watched over. And you know, God always said that His people, whenever they would humble themselves and pray, that He would hear; He would forgive; He would heal the land. … But I've really felt like the Holy Spirit was saying to me also, these days of reckoning that are coming are days that God's going to begin to deal with the apostate church, the church that has become apostate.
"And by that, I mean, the church basically, they've just they veered from the Lord," Kilpatrick says. "And they have bound and gagged the Holy Spirit, basically, in churches, not only across this land but in other nations as well. The church has become apostate, and I think it's probably part of the great falling away. "But I believe God loves the church so much that He's going to deal with it," he says.
"And that's why He gave me that warning about the days of reckoning are going to begin in less than 30 days. "And so the third area is, I feel like God's going to deal with is that America has turned its back on God," Kilpatrick says. "I believe God loves America and has a plan for America, but I believe He's going to deal with America, and days of reckoning are coming for the country also."
Kilpatrick also addressed the upcoming election as well. and said: "I feel confident. And I feel very hopeful that because of the stance that President Trump has made, defending the unborn and defending Israel as well as Jerusalem, and things that concern the body of Jesus Christ, the church … I just believe God is going to put him back in office. "I don't believe that—like many people have said—I don't believe that he's a man of God," Kilpatrick says.
"But I do believe he's God's man. And I believe that his message is resonating with people who are in both political parties, that they don't want to see the police defunded; they don't want to see terrorism take over this nation. They don't want to see a lot of things that we see happening daily now on our news broadcasts. And I really do believe that there are going to be people who may be of other persuasions other than what the president stands for.
"But I believe they're going to vote for him because they're afraid for their country, and they're afraid of the trajectory that the country is on," Kilpatrick says. "And I do believe that he'll go back in, and I don't believe it'll be by a slim margin; I believe he'll go back in probably with an overwhelming vote." The second pastor is Jack Hibbs, who is the founder and senior pastor of Calvary Chapel Chino Hills in Southern California.
Hibbs recently wrote a piece for Charisma News, warning that America can only be saved under the leadership of Donald Trump as president. Hibbs stated that the 2020 presidential election is a clear choice between a president who understands "America first" and a presidential nominee who is eager to give the keys to our country to the world. Hibbs stressed that  President Trump has stood up to the forces of globalism, which has attacked him with a ferocity like never before because he understands that the United States should never yield its sovereignty.
Hibbs went on to say:  "As we look at organizations such as The United Nations, NATO, World Bank, IMF and the World Health Organization or treaties such as the Paris Climate Agreement, Trans-Pacific Partnership and the Global Compact for migration, it's difficult to deny that the world is heading toward a global government. For some, this is the dream of globalization. For others, losing our sovereignty is the worst thing for the United States.
The COVID-19 pandemic helped us realize that we have become too dependent on other countries for our medical supplies and drugs; globalism is at stake for "We the People." "The great republic of America was originally built on the promise of individual liberty, freedom, and free enterprise. Sadly, this foundation has become misunderstood, and it is threatened today by many American citizens."
"In fact, there are citizens who believe that a "new world order" is the best option for America's future. This "new world order," a term coined after the fall of the Berlin Wall, complements globalism and the desire to reach a one-world government. It is a movement to bring a globalist approach to law, to the economy, and to governance that will ultimately control the entire planet with one centralized, "perfect" government."
Hibbs says that President Trump has proven his commitment to nationalism through policy and action and has pulled America out of non-nurturing agreements and organizations like the Paris Climate accord and the Trans-Pacific Partnership, because they were designed to drag us into a globalist one-world government. You can read the full article from Jack Hibbs 

HERE
————————————————-
CHRISTIANS EXECUTED IN NORTH KOREA FOR OWNING BIBLE, NEWBORN BABIES MURDERED
https://endtimeheadlines.org/2020/10/christians-executed-in-north-korea-for-owning-bible-newborn-babies-murdered/ – Oct 31, 2020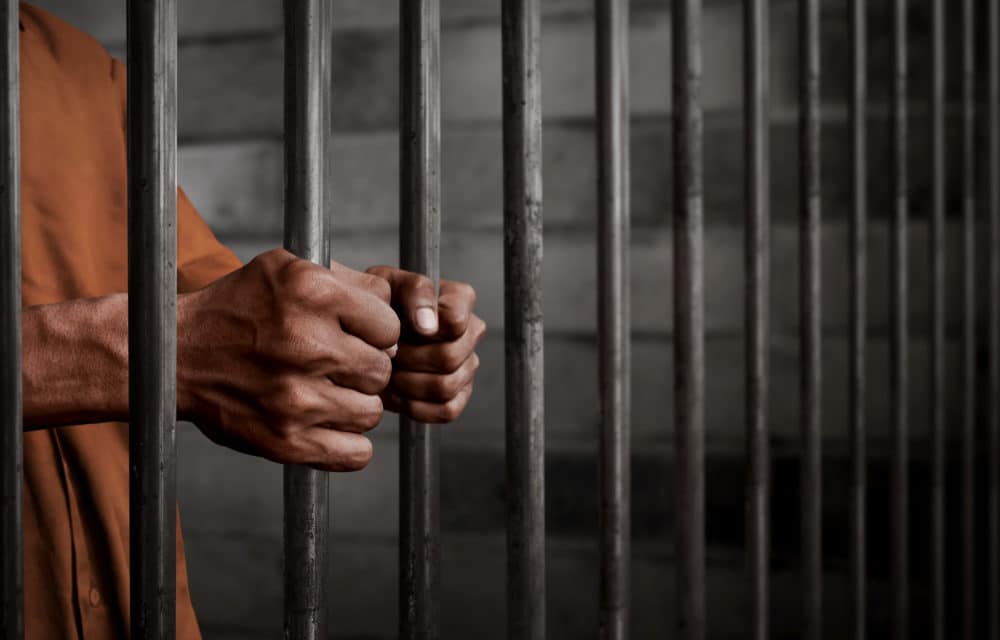 (ETH) – In America, the persecution of Christians is typically being verbally persecuted on social media platforms or being scorned by family friends or co-workers. Meanwhile, outside of the United States, the persecution against Christianity is beyond comprehension.
A new chilling report is coming out of North Korea that has exposed the atrocities done to Christians who have been arrested for their faith, including reports of forced abortions, the murder of newborn babies, and death by execution for possessing Bibles. According to the Christian Post, the information has been released from the London-based Korea Future Initiative that recently published its latest report, entitled "Persecuting Faith: Documenting religious freedom violations in North Korea," which includes information from 117 interviews with those exiled from the isolated country.
This new investigation documents over 273 victims of religious freedom violations, ranging in age from just 3 years old to over 80 years old.  Adherents of various religions are reportedly held in North Korea's "re-education" camps, where the harshest punishments are reserved for Christians, according to the report.  In fact, more than 200 Christians were identified as victims punished for crimes, which included religious practice, religious activities in China, possessing religious items, contact with religious persons, attending a place of worship, and sharing religious beliefs.
The report documented details of the many various methods of torture victims endured in North Korea's prison camps, which included strangulation, starvation, being forced to ingest polluted food, sleep deprivation, and excessive beating. According to the testimony of one former female prisoner recalled, "Men were beaten like dogs. Even in the cell. They screamed like crazy because they hurt so much. "Even though women were beaten less, I was hit in the face and my skin ruptured and I bled a lot. [Officers] told me to wipe the blood, so I cleaned it.
I wept a lot when they hit me again. Blood and discharge ruptured during my next pre-trial examination. They hit me again because I wept." Prisoners that were found with a Bible or religious pamphlets were executed by a firing squad, while others were locked in electrified cages and fed watery soup according to the report. Others were even executed for simply smuggling Bible pages into the country from China for North Koreans to make prayer books.
The Christian Post

 stated: "In one instance, a victim found in possession of a Bible was publicly executed in front of over 1,000 people. The victim was tied to a wooden stake and executed by an MPS firing squad." "One witness told KFI, "I saw the flesh fall off. That is how close I was." "Another man, who had converted to Christianity, was allegedly forced into a metal cage that was just 3 feet high and 4 feet wide.'
"There were steel bars on all four-sides that were heated with electricity," he told KFI. "Usually prisoners lasted only three or four hours in the cage, but I sat there for 12 hours and prayed. I kept praying to God to save me." "The man eventually soiled himself and passed out before being beaten by guards, leaving him with severe injuries."
Matt. 24:9 Then shall they deliver you up to be afflicted, and shall kill you: and ye shall be hated of all nations for my name's sake.
Matt. 24:10 And then shall many be offended, and shall betray one another, and shall hate one another
Matt. 5:11 Blessed are ye, when men shall revile you, and persecute you, and shall say all manner of evil against you falsely, for my sake.
Matt. 5:12 Rejoice, and be exceeding glad: for great is your reward in heaven: for so persecuted they the prophets which were before you.
Matt. 5:44 But I say unto you, Love your enemies, bless them that curse you, do good to them that hate you, and pray for them which despitefully use you, and persecute you;
————————————————-
Is Reincarnation Possible?
https://gracethrufaith.com/ask-a-bible-teacher/is-reincarnation-possible/
QUESTION:    I recently got into a conversation with a friend who believes that her children have both had previous lives. She claims to have even had a vision of how her son had died in his previous life. I told her that in all likelihood she was dealing with a familiar spirit. However she seemed less than sold on the whole theory. Can you offer any other theory on what it is that would cause a person to have these experiences? Thanks for your insight.
ANSWER:    Reincarnation originated with the Eastern religions. It's incompatible with Christian theology because it holds that given enough lifetimes man can achieve perfection by his own efforts and has no need of a Savior.
While it's true that a hand full of people in the Bible have or will come back to Earth to fulfill one of God's special missions, the general rule for mankind is found in Hebrews 9:27, "Man is destined to die once, and after that to face judgment."
There are only two sources for information about spiritual matters, the Truth and the Lie. The Truth is found in God's revealed Word. Anything that contradicts, denies, or can't be confirmed by God's Word comes from the other source. It began in the Garden with Eve and the serpent ("Did God really say …?) and continues to this day. Based on what you've told me, it appears that your friend is the victim of a lie.
REINCARNATION OR RESURRECTION?
https://gracethrufaith.com/ask-a-bible-teacher/reincarnation-or-resurrection/
QUESTION:    As a new reader to your site, you may have already answered this question and I just have not discovered it. If not, could you please explain your understanding on this.
I have had serious questions about reincarnation ( God allowing man's spirit to return to a different physical body) – none of the animal theories. Elijah's spirit seems to have returned as John the Baptist. I understand that in scripture it speaks of 'it's appointed once for man to die and then the judgment' but when taken in the context of the verses where this was written – wasn't this speaking in terms that man could understand yet referring to the one and only sacrifice of Jesus Christ – there is no other sacrifice for our sins other than that of Jesus. It was a one time thing – as we know.
The ultimate judgment of mankind, if I understand it correctly, won't be until the Bema seat of Christ for believers and at the Great White Throne for non-believers. Does this negate the possibility of God allowing spirits to reincarnate on earth to continue learning the lessons they may have failed to learn and for His glory the way Elijah's spirit did?
I don't believe that reincarnation is a second chance opportunity to accept Jesus – if it is, then fine but I'm not waiting for that. I accepted Jesus as a ten year old and am still seeking to live my life for Him and to learn what God would have me do each day. I also would not advise anyone to wait – no matter what proof of reincarnation there was.
It seems there is a lot of indication when people, even children, have knowledge of another life with no possibility of learning that by the normal senses, that reincarnation could be possible. I also discount anyone who claims to be someone in recent recognition or some historical figure.
I do believe that God can do anything and that our understanding of time and His plans are rarely clear and if it serves His purpose, then reincarnation is definitely possible.
I have also been led to believe that in the past there have been efforts to take any hint of reincarnation from the scriptures.
I am not attempting to make a case for or against reincarnation. I would just appreciate any clarification that you might share with me.
ANSWER:    The basic problem with reincarnation is that its purpose contradicts Christian doctrine. The stated purpose of reincarnation is for man to use a series of lives to address and correct his deficiencies through human effort until finally achieving a state of perfection. The purpose of Christianity is for God to correct our deficiencies through the resurrection of those who accept His death as payment for their sins, granting us perfection by faith. Since God can't be contradictory, He can't advocate reincarnation.
You incorrectly alluded to Elijah being involved in a reincarnation process. In fact according to Malachi 4:5 the re-appearance of Elijah was meant to be a sign from God, not a second chance for Elijah. Advocating reincarnation for believers denies the sufficiency of the Lord's death by claiming that we may need multiple lives to become worthy of salvation.
In Hebrews 9:27 the writer was comparing the Lord's single sacrifice to man's single life, saying that just as man has but one life, so Jesus made one sacrifice. The idea is that His one sacrifice is sufficient for our one life. The judgment for Church Age believers takes place just after the Rapture (1 Cor 3:10-15) the one for the Jews follows the 2nd Coming (Daniel 12:2) and the one for unbelievers follows the Millennium. (Rev. 20:11-15)
As far as people having unexplained "memories" of other lives, don't make the mistake of assuming that just because something appears to be supernatural in its origin, it has to be from God. There's a lot of supernatural stuff happening on Earth that God has nothing to do with, all of it intended to deceive us.
————————————————
JESUS CHRIST RETURN FOR HIS CHURCH IS "IMMINENT"
Matt. 7:27 And the rain descended, and the floods came, and the winds blew, and beat upon that house; and it fell: and great was the fall of it.
Matt. 24:38 For as in the days that were before the flood they were eating and drinking, marrying and giving in marriage, until the day that Noe entered into the ark,
Matt. 24:39 And knew not until the flood came, and took them all away; so shall also the coming of the Son of man be
———————————————-
DON'T WAIT FOR THE LAST MINUTE
We are currently in the "Birth Pangs" pending the coming "7 year TRIBULATION" period, where all the Nations on Earth will be subject to God's Wrath on an "UNGODLY" World. The Rapture of Jesus Christ Church is "TOTALLY" imminent; And what will follow after that will be massively more devastating that we are seeing right now (Read

Revelation Ch 6 – 22

) God is trying to get everyone's attention to the coming Judgments; He does not want "ANYONE" to perish, but all to come to repentance. He loves us, but will not stand idly by and watch the World, (His Creation) turn to sin and debauchery). We are currently living in a fallen "Satanic" World where "EVIL", is totally accepted, "and God and his Love for his Church": is being exponentially rejected. The time has come when God HAS TO intervene, and he is (The prophetic word listed in his Word the Bible is being fulfilled exponentially).
——————————————————
THE NEW WORLD ORDER:
ONE WORLD GOVERNMENT – ONE WORLD ECONOMIC SYSTEM – ONE WORLD RELIGION
Dan. 9:27 And he shall confirm the covenant with many for one week: and in the midst of the week he shall cause the sacrifice and the oblation to cease, and for the overspreading of abominations he shall make it desolate, even until the consummation, and that determined shall be poured upon the desolate
Dan. 7:24 And the ten horns out of this kingdom are ten kings that shall arise: and another shall rise after them; and he shall be diverse from the first, and he shall subdue three kings
Rev. 17:12 And the ten horns which thou sawest are ten kings, which have received no kingdom as yet; but receive power as kings one hour with the beast
—————————————————-
THE MARK OF THE BEAST:
DON'T TAKE THE MARK OF THE BEAST WHICH IS (CHANGING YOUR D.N.A.) AND GIVING YOUR CONTROL OVER TO THE "BEAST SYSTEM" – THIS IS AN ABONOMINATION TO GOD: (YOU ARE HIS CREATION):
Rev. 13:14 And deceiveth them that dwell on the earth by the means of those miracles which he had power to do in the sight of the beast; saying to them that dwell on the earth, that they should make an image to the beast, which had the wound by a sword, and did live.
Rev. 13:15 And he had power to give life unto the image of the beast, that the image of the beast should both speak, and cause that as many as would not worship the image of the beast should be killed.
Rev. 14:9 And the third angel followed them, saying with a loud voice, If any man worship the beast and his image, and receive his mark in his forehead, or in his hand
THE PUNISHMENT FROM GOD FOR THOSE WHO TAKE THE MARK AND WORSHIP THE "BEAST SYSTEM":
Rev. 14:10 The same shall drink of the wine of the wrath of God, which is poured out without mixture into the cup of his indignation; and he shall be tormented with fire and brimstone in the presence of the holy angels, and in the presence of the Lamb:
 (YOU ARE GOD'S CREATION – CHANGING YOUR D.N.A. AND/OR GIVING YOUR ALLEGANCE TO ANOTHER ENTITY I.E. (THE ANTICHRIST) – IS AN ABONOMINATION TO GOD):
————————————————-
THE FUTURE CONONAVIRUS INJECTION AT THIS POINT IN TIME ALSO APPEARS TO BE "MASSIVELY" AGAINST GOD AS IT WILL IS ALSO TAINTED WITH A CHANGE IN YOUR (R.N.A. WHICH CHANGES YOUR D.N.A.) AND WILL ALTER YOUR BODY IN MANY WAYS, (INCLUDING DEATH). TRIALS OF THIS VACCINE HAVE ALREADY KILLED MANY PEOPLE.