He Causes All…to Receive a Mark on Their Right Hand or on Their Foreheads
——————————————–
Fear explode (Mar 12,2021) Russian Sends 400 Troops, 100 Tanks and 8 Helicopter to Belarus Border

Russian Sends 400 Troops, 100 Tanks and 8 Helicopter to Belarus Border Joint Russian-Belarusian drills of the Russian Airborne Troops and the Belarusian Special Operations Forces will be conducted in March in the territory of the two countries, the Russian Defense Ministry told reporters. The active phase of drills will be held in the period from March 16 to 19. In all, over 400 servicemen and about 100 units of combat and special equipment of the Ulyanovsk formation will be involved in the drills, from the Belarusian side – more than 80 servicemen of the Separate Guards Air Assault Division of the Special Operations Forces," the military agency reported. The drills will involve two Mi-24 helicopter gunships and six Mi-8AMTSh combat-transport helicopters of the Central Military District.
——————————————–
Russia-Turkey relations bolster; Czech Embassy' office opens in Jerusalem – TV7 Israel News 11.03.21

Today's top stories 11.03.21; 1) U.S. Secretary of State Antony Blinken reaffirms at a Senate Foreign Affairs hearing that 'The United States will not concede to the Islamic Republic of Iran unless it returns into full compliance with the 2015 nuclear agreement.' 2) Russian President Vladimir Putin highlights the deepening of relations between Moscow and Ankara. 3) Russian Foreign Minister Sergei Lavrov concludes a visit to Saudi Arabia – during which Moscow's top diplomat offered Russia's assistance to help build Saudi Arabia's first nuclear power plant.
—————————————————
LATEST NEWS CLIPS – ARTICLES PRESENTATION (FRIDAY 12th MARCH 2021)
—————————————————
(THIS IS THE WORLD'S CURRENT TIMELINE)
Matt. 24:6 And ye shall hear of wars and rumors of wars: see that ye be not troubled: for all these things must come to pass, but the end is not yet.
Matt. 24:7 For nation shall rise against nation, and kingdom against kingdom: and there shall be famines, and pestilences, and earthquakes, in divers places.
Matt. 24:8 All these are the beginning of sorrows.
Matt. 24:9 Then shall they deliver you up to be afflicted and shall kill you: and ye shall be hated of all nations for my name's sake.
Luke 12:40 Be ye therefore ready also: for the Son of man cometh at an hour when ye think not
—————————————–
THIS IS THE WORLD'S VERY NEAR FUTURE:
Matt. 24:21 For then shall be great tribulation, such as was not since the beginning of the world to this time, no, nor ever shall be
—————————————————
WE PREACH THE BLESSED HOPE FOR THE FUTURE IN JESUS CHRIST OUR SAVIOUR
1Cor. 12:3 Wherefore I give you to understand, that no man speaking by the Spirit of God calleth Jesus accursed: AND THAT NO MAN CAN SAY THAT JESUS IS THE LORD, BUT BY THE HOLY GHOST.
"Behold, I come like a thief! Blessed is he who stays awake and keeps his clothes with him, so that he may not go naked and be shamefully exposed."
"And you know what is restraining him now so that he may be revealed in his time. For the mystery of lawlessness is already at work. Only he who now restrains it will do so until he is out of the way."
REV. 14:12
Here Jesus was alluding to the fact that the Doctrine of Eternal Security WILL EXPIRE WITH THE RAPTURE OF THE CHURCH
Luke 12:37 Blessed are those servants, whom the lord when he cometh shall find watching: verily I say unto you, that he shall gird himself, and make them to sit down to meat, and will come forth and serve them
SO WON'T YOU ACCEPT JESUS NOW AND BE REMOVED FROM THAT EVENT  (OF TRIBULATION) AND LIVE FOREVER WITH JESUS IN THE FAMILY OF GOD?
2 "(For he saith, I have heard thee in a time accepted, and in the day of salvation have I succoured thee: behold, now is the accepted time; behold, now is the day of salvation.)" (2nd Corinthians 2:6)
—————————————————-
WEBPAGE ADMINISTRATOR:
URGENT MESSAGE CLICK ON LINK BELOW:
MESSAGE TO ALL JESUS CHRIST LOVING CHRISTIANS OUT THERE
FROM GOD:
Pack your bags (DIRECTIONS BELOW); because Jesus Christ Plane (FLIGHT 777 TO HEAVEN) is leaving soon from runways all over the World; Be Ready "JESUS" is Coming Quickly. WITH ALL OF GOD'S LOVE WITH HIM TO RESCUE HIS CHURCH FROM A FALLEN "SINFULL" WORLD
Rev. 2:5 Remember therefore from whence thou art fallen, and repent, and do the first works; or else I will come unto thee quickly, and will remove thy candlestick out of his place, except thou repent.
Rev. 2:16 Repent; or else I will come unto thee quickly, and will fight against them with the sword of my mouth.
Rev. 3:11 Behold, I come quickly: hold that fast which thou hast, that no man take thy crown.
Rev. 22:7 Behold, I come quickly: blessed is he that keepeth the sayings of the prophecy of this book.
Rev. 22:12 And, behold, I come quickly; and my reward is with me, to give every man according as his work shall be.
Rev. 22:20  He which testifieth these things saith, Surely I come quickly. Amen. Even so, come, Lord Jesus.
THIS IS A TIME OF TESTING BEFORE THE END:
Rev. 3:19 As many as I love, I rebuke and chasten: be zealous therefore, and repent
We are well and truly into God's Birth pangs (PRE-TRIBULATION) at this time;

"

THE BEGINNING OF SORROWS

"

as described in (Matt. 24:3-8).This is not the 7 year Tribulation as yet, just a lead up to and "warning" from God That the Rapture of Jesus Christ Church, and the Tribulation Revelation 6 (God's Judgment) is about to start.
(PLEASE SEE THE ARTICLE BELOW "BIRTH PANGS" PLACED AT THE BOTTOM OF THIS REPORT (JUST ABOVE SALVATION).
IN THE MEANTIME, GATHER YOURSELVES TOGETHER IN LOVE, FAITH, AND WORSHIP, AND PRAY "INCESSANTLY TILL HIS GLORIOUS RETURN.
——————————————
" THE UNDERGROUND CHURCH HAS BEGUN":
REMEMBER SOME MAIN STREAM CHURCHES ARE NOT WHAT THEY SEEM:
Rev. 3:14  And unto the angel of the church of the Laodiceans write; These things saith the Amen, the faithful and true witness, the beginning of the creation of God;
Rev. 3:15 I know thy works, that thou art neither cold nor hot: I would thou wert cold or hot.
Rev. 3:16 So then because thou art lukewarm, and neither cold nor hot, I will spue thee out of my mouth.
Rev. 3:17 Because thou sayest, I am rich, and increased with goods, and have need of nothing; and knowest not that thou art wretched, and miserable, and poor, and blind, and naked:
SEEK THE LORD JESUS CHRIST WHILE HE MAY BE FOUND – "THE TIME IS CRITICALLY SHORT"
—————————————————
DAILY CHRISTIAN BIBLICAL QUESTIONS AND ANSWERS:
—————————————————
I Feel Unworthy
https://gracethrufaith.com/ask-a-bible-teacher/i-feel-unworthy/
QUESTION:    I understand salvation is by grace through faith alone ….. but deep down I still have this 'something' that tells me that I am not good enough or doing things right enough, or confessing enough, or confessing to the right people, or being a good enough Christian in any way that would please God or have Him do anything for me. I understand all you say and teach in my mind and in my heart, but deep down in my gut I still feel unworthy. Why is that?
ANSWER:    Of course you feel unworthy. We are all unworthy. That's why we need a Savior. You have doubts about your worthiness because you're afraid you're not good enough for God. But nobody could ever do enough things right enough to satisfy God's requirements.
Because of that, God has given us given a righteousness that comes from Him solely because of our belief that when Jesus died on that cross He was dying in our place, paying the penalty for our sins. Our faith is the only thing that can ever make us worthy because we've all sinned and fall short of the glory of God (Romans 3:21-24).
Therefore that "something" telling you you're not good enough can't be from God, because in His eyes you've been made perfect forever (Hebrews 10:12-14) . It's from your enemy, who wants you to be filled with doubt about your salvation. He can't steal you away from God (John 10:27-30) so he tries to steal the joy of your salvation.
But here are the facts. From God's perspective when you were born again, you became a new creation in Christ (2 Cor. 5:17) without stain or wrinkle or any other blemish, but holy and blameless (Ephes. 5:27), as righteous as He is (2 Cor. 5:21). You need never doubt your worthiness again.
When the kindness and love of God our Savior appeared, he saved us, not because of righteous things we had done, but because of his mercy. He saved us through the washing of rebirth and renewal by the Holy Spirit, whom he poured out on us generously through Jesus Christ our Savior, so that, having been justified by his grace, we might become heirs having the hope of eternal life (Titus 3:4-7).
How Will We Feel?
https://gracethrufaith.com/ask-a-bible-teacher/how-will-we-feel/
QUESTION:    Will there be class division in Heaven? I mean, people that have earned rewards (crowns) by doing God's will on earth and living for him, and then people who get in by the skin of their teeth. Will they be treated different, do you think? Like say, people who just got in, without rewards, will they have lowly jobs, smaller mansions, have to wait years to talk to Jesus? Or do you think it'll all be equal? Thanks! Love your website!
ANSWER:    pecifics like this haven't been revealed to us. The only thing we know for sure is that we'll all be glad just to be there. I don't think some will be pleased with themselves for the rewards they receive, while others will regret not having received more. We'll all be perfectly content. After all, only those things we do at the Lord's request and in His strength will count.
Pride, envy, superiority and inferiority and the like are all earthly emotions that will go away when we are transformed. The emotions we'll have left are love, joy, peace, patience, kindness, gentleness, and self-control. These are the fruit of the Spirit (Galatians 5:22-23).
Try to imagine how Jesus would feel about things like this and remember what 1 John 3:2 says:
"Dear friends, now we are children of God, and what we will be has not yet been made known. But we know that when He appears we shall be like Him, for we shall see Him as He is".
———————————————-
NEWS CLIPS/ARTICLES OBTAINED FROM MANY SOURCES – INCLUDING
Tracking bible prophecy.org
Rapture Ready News
Prophecyupdate.Com
Main News Channels
End Times Headlines
Prophecyupdateblogspot.com
Stevequayle.com
Gracethrufaith.com
Nowtheendbegins.com
Other Christian Sites
(CLICK ON) LATEST DAILY NEWS CLIPS:
ISRAEL NEWS:
I AM GOING TO MAKE JERUSALEM A CUP THAT SENDS ALL THE SURROUNDING PEOPLES REELING … Zech. 12:2
God is in control, and He told the nations the consequences of dividing the Promised Land and declaring peace and safety on their own terms (Joel 3:1-2; I Thess. 5:3)
WORLD TERRORISM – DECEPTION – CHAOS – WARS
GENERAL WORLD NEWS:
GENERAL WORLD CORONAVIRUS NEWS:
WORLD FINANCE:
Rev. 6:6 And I heard a voice in the midst of the four beasts say, A measure of wheat for a penny, and three measures of barley for a penny; and see thou hurt not the oil and the wine
MASSIVE EARTH CHANGES/EARTHQUAKES/VOLCANOES ETC:
2Chr. 7:13 If I shut up heaven that there be no rain, or if I command the locusts to devour the land, or if I send pestilence among my people;
2Chr. 7:14 If my people, which are called by my name, shall humble themselves, and pray, and seek my face, and turn from their wicked ways; then will I hear from heaven, and will forgive their sin, and will heal their land
CHRISTIAN AND RELIGIOUS WORLD NEWS:
Matt. 24:9 Then shall they deliver you up to be afflicted, and shall kill you: and ye shall be hated of all nations for my name's sake.
Matt. 24:10 And then shall many be offended, and shall betray one another, and shall hate one another
EXTRA WORLD – ALTERNATIVE NEWS:
Please keep in mind that this collection of News Articles is mainly concerning America, but also take note that what happens in America will also "Dramatically" affect Australia and the rest of the World "Massively".
—————————————————-
WORLD – PROPHETIC NEWS ARTICLES PRESENTATION  (LATEST NEWS CLIPS – ARTICLES PRESENTATION (FRIDAY 12th MARCH 2021)
MIDDLE EAST AND WORLD WAR LOOMING THE BUILD UP TO PSALM 83  – ISAIAH 17 AND GOG OF MAGOG WARS EZEKIEL 37-38:
THE WHOLE WORLD IS UNSTABLE FINANCIALLY, POLITICALLY, PHYSICALLY, MORALLY, GODLY: – AND BECOMING MORE SO DAILY. (WE ARE IN THE BEGINNING OF SORROWS (MATT 24:8)
THE BIBLE STATES THAT IT WILL ONLY GET WORSE BEFORE THE START OF THE TRIBULATION OF MANKIND – (REVELATION 6)
But before that we have to go through the Birth Pangs, leading up to the Tribulation of Mankind; and I feel that the beginning of Matthew 24 explains that time very well. We are currently in the Birth Pangs (Even though Matthew 24: is directed at the Jewish Nation, it still reflects Biblical Prophecy for the whole World at this time):
Matt. 24:6 And ye shall hear of WARS AND RUMOURS OF WARS: see that ye be not troubled: for all these things must come to pass, but the end is not yet.
Matt. 24:7 FOR NATION SHALL RISE AGAINST NATION, AND KINGDOM AGAINST KINGDOM: and there shall be famines, and pestilences, and earthquakes, in divers places.
—————————————————-
GENERAL PROPHETIC NEWS SECTION:
—————————————————–
https://prophecyupdate.blogspot.com/ – Hal Turner
For the second day in a row, the Israeli military has launched what even seasoned observers are calling "intense" Signals Intelligence aircraft.  These planes are ***generally ** used immediately prior to an attack mission.
As of 8:25 PM eastern US Time, the following Israeli sig-int aircraft are airborne:
Nachshon Eitam (CAEW) 537

Nachshon Eitam (CAEW) 569

Nachshon Shavit (SEMA) 676

Nachshon Shavit (SEMA) 679

Nachshon Shavit (SEMA) 684
Those familiar with the ads b service will find this aircraft IS chart useful:
These aircraft appear to be operating in an area which would indicate whatever strike may be in the works, would LIKELY be inside Syria.
Russia has formally and publicly told Israel to halt its attacks inside Syria.  Russia even stated they would "raise fighter jets" to chase-away attacking Israeli aircraft and, if necessary, might even FIRE UPON such attacking aircraft.
Israel apparently did not take that warning seriously, and has engaged in attacks despite having been warned.
The sheer size of the present sig-int deployment indicates the Israelis are planning something quite large.  If that's correct, the Israelis might trigger a Russian intervention and THAT would change the situation in the Middle East dramatically.
One of my former colleagues during my years working national security intelligence with the FBI Joint Terrorism Task Force told me tonight: "Yesterday was probably recon. Tonight might be another surveillance mission."
He then got quite specific and said "It is clear from where they are looking and what frequencies they're probing that they are looking for Russia Anti-Aircraft systems. They might be doing that so when they do bomb Syria their jets won't get shot down. That's my educated guess. Of course, if yesterday was enough surveillance, then tonight would likely mean an attack is imminent. One of the two."
For our part, we should point out that this Saturday is a New Moon in that area of the world.  A New Moon is when the night sky is darkest.
————————————————-
https://prophecyupdate.blogspot.com/ – Prophecy News Watch
Joe Biden has been in the White House for less than two months, and the warmongers that Biden has surrounded himself with have been feverishly setting the stage for the next war in the Middle East.  
I do not believe that it will start within the next week, but I do believe that it is inevitable.  While President Trump was in the White House for four years, the U.S. didn't start any new conflicts, but now the Biden administration is quite determined to start projecting "American influence" all over the globe once again.  
Most Americans don't understand the bigger picture, but the truth is that this is going to have very serious implications over the next few years.
In this article, I would like to examine some of the chess moves that have been made since Joe Biden entered the White House.  As you will see, a very troubling picture emerges once you start putting all of the pieces together.
#1 Literally one day after Biden was inaugurated, a massive U.S. military convoy rolled into Syria…
A large US military convoy entered northeastern Syria on Thursday, Syrian state news agency SANA reports, citing sources on the ground.
According to the report, the convoy included some 40 trucks and armored vehicles and was backed from the air by helicopters.
#2 Just a few weeks later, Joe Biden conducted his first airstrike against Iranian-backed forces inside Syria…
The US has carried out an air strike targeting Iran-backed militias in Syria, in the first military action undertaken by the Biden administration.
The Pentagon said the strike destroyed "multiple facilities" and was ordered in response to attacks against US and coalition personnel in Iraq.
Militia officials said one person had been killed but a war monitor reported at least 22 fatalities.
#3 Of course it was inevitable that Iranian-backed forces would respond, and they retaliated by launching rockets at a military base in Iraq where U.S. forces are stationed.  Just a couple days ago, new Defense Secretary Lloyd Austin said that there will be a U.S. military response "at a time and place of our own choosing"…
#4 More U.S. airstrikes may come sooner rather than later.  In fact, it is being reported that the U.S. has just sent six B-52 bombers to Diego Garcia…
The U.S. Air Force is sending six B-52 Stratofortress bombers to Diego Garcia, a military hub that acts as a strategic location for operations in both the Middle East and the Pacific.
Citing a U.S. official, CNN on Monday reported that the Cold War-era bomber will be "available for operations against Iran if ordered."
#5 The Biden administration is also sending approximately 10,000 more U.S. troops to the Middle East…
Once the amphibious assault ship Bataan, which is moving toward the Middle East, arrives, the U.S. will have added roughly 10,000 personnel to the area within the last week, according to The Wall Street Journal.
#6 Russia has been busy making moves in the region as well.  On Friday, Russia conducted an air strike on an oil-loading facility in Syria that is used by opposition forces that are backed by Turkey, Saudi Arabia and the Biden administration…
Syrian opposition groups and at least one war monitor blamed Russia for the strike Friday night near the towns of Jarablus and al-Bab, near the border with Turkey. In a report, the Syrian Observatory for Human Rights, based in Britain, said Russian warships in the Mediterranean had fired three missiles that struck primitive oil refineries and tanker trucks in the region.
#7 Meanwhile, Israel continues to hit strategically important targets inside Syria on a regular basis.  The following comes from a news report that was published in late February…
Syrian air defenses were activated in the capital Damascus and its southern suburbs Sunday night to repel an Israeli missile attack, state media reported. There was no word on casualties.
#8 Israel is particularly interested in keeping Iran from developing nuclear weapons.  In an interview with Fox News, Israeli Defense Minister Benny Gantz just stated that Israel is ready to attack Iran without any U.S. help…
#9 During a phone call last Thursday between Kamala Harris and Benjamin Netanyahu, the Israeli Prime Minister made it exceedingly clear that his nation is ready to do whatever it takes to prevent the Iranians from developing their own nukes…
Of course the Iranians have no plans to back down, and that makes a military conflict between Israel and Iran inevitable.
There will be war in the Middle East, and the horror of that conflict will shock the entire planet.
And once that war begins, it will greatly accelerate our economic problems and the ongoing political turmoil in this country.
So enjoy this brief period of relative stability while you can, because our world is about to start changing in dramatic ways.
————————————————-
https://prophecyupdate.blogspot.com/ – Israel Today Staff
Israel Defense Forces (IDF) troops joined with United Nations peacekeepers deployed as part of the UN Interim Force in Lebanon (UNIFIL) to check the border between the Jewish state and its neighbor to the north on Tuesday.
Tensions have been rising steadily between Israel and the Iranian-backed Lebanese terrorist militia Hezbollah for the past several years. 
Many Israeli experts believe that with its back against the wall following the rapprochement between Israel and the Gulf states under the Abraham Accords, Iran could lash out by giving Hezbollah a green light to attack the Jewish state.
Lebanese media reported on Tuesday that the Lebanese Army and Hezbollah had both opened fire on two Israeli military drones that entered the country's airspace. At last one of the drones immediately returned to Israel.
Last month, Israel conducted a massive military drill near the border dubbed "Lightning Storm."
"The IDF will continue to prepare and improve its readiness along the border with Lebanon, while carrying out the task of protecting the residents in the area," read an army press release, as soldiers trained for the coming conflict with Lebanon and its heavily-armed militias.
Hezbollah has tens of thousands of missiles deployed throughout southern Lebanon, many of which are capable of reaching deep into Israel.
Israeli military officials have warned that the next war with Hezbollah will be long and very destructive, on both sides of the border.
————————————————-
NATO'S EXPANSION TOWARDS RUSSIA
https://prophecyupdate.blogspot.com/2021/03/natos-expansion-towards-russia.html – Strategic Culture
Through the 1990s, during the terms of US President Bill Clinton, NATO relentlessly and inexorably expanded through Central Europe. Today, the expansion of that alliance eastward – encircling Russia with fiercely Russo-phobic regimes in one tiny country after another and in Ukraine, which is not tiny at all…
————————————————-
https://prophecyupdate.blogspot.com/ – Michael Snyder
The horrific drought that has much of the western half of the United States in a death grip has already surpassed what many scientists thought was possible.  Some areas of the Southwest went more than 200 straight days without any measurable rain last year, vegetation is disappearing at a frightening pace, and giant dust storms are becoming increasingly common.  For years, we have been warned that the droughts in the Southwest were getting worse.  For years, we have been warned that Dust Bowl conditions would return.  Now a nightmare scenario is upon us, and authorities are using the term "megadrought" to describe what is taking place…
The western U.S. continues to endure dry conditions, and now scientists are using the term "megadrought" to describe the problem — which has existed for decades — with no end in sight.
"A megadrought is typically a drought event that has a long duration," Brian Fuchs, with the National Drought Mitigation Center, said to FOX Television Stations Tuesday.
The latest U.S. Drought Monitor map that has been released has such bad news that it is hard to believe.  More than 265,000 square miles of territory is currently experiencing "exceptional drought conditions"…
The scope of the western drought is chilling. All of Nevada, Utah and New Mexico are in drought, according to the US Drought Monitor. Close behind are Arizona at 98.9% and Colorado at 98.6%.
More disturbing is the size of what's called the "exceptional drought" area, according to the US Drought Monitor. Parts of Arizona, Nevada, Utah, New Mexico, Colorado, California and Texas classified as exceptional drought, total 265,200 square miles. For comparison, that is nearly equivalent to the size of Texas.
It would be difficult to overstate the severity of this crisis.  In fact, the Wall Street Journal says that this drought is already "one of the most severe on record in the Southwest".
Approximately 40 million people depend on the water that flows through this area.  With so little snowpack this year, authorities really don't have any idea how they are going to make it through the summer.
————————————–
https://prophecyupdate.blogspot.com/ – Megan Redshaw
Los Angeles schools plan to reopen next month — and when they do, every child will be required to have a COVID-tracking app that will be scanned daily before they can enter the classroom.
The Los Angeles Unified School District (LAUSD) last month announced the launch of Daily Pass, a COVID tracking system developed by Microsoft. The app will scan children in schools, using a barcode, to coordinate health checks, COVID tests and vaccinations. 
The Daily Pass generates a unique QR code — each day, for each student and staff member — that authorizes entry to a specific Los Angeles Unified location. An individual must have a negative test result for COVID, show no symptoms and have a temperature under 100 degrees in order to gain entry to class.
All data gathered by the app will be reported as required to health authorities. Anonymized data from Daily Pass will be used by Los Angeles Unified's research and healthcare collaborators — Stanford University, UCLA, The Johns Hopkins University, Anthem Blue Cross, Health-net and Cedars Sinai — "to provide insights and strategies" to implement in safe school environments, school officials said.
Students without the barcode will be barred from going into school.
LAUSD is the first school district in the nation to adopt the Daily Pass technology. In a statement, officials called Daily Pass a critical component of the district's "Safe Steps to Safe Schools" reopening plan.
"Sort of like the golden ticket in 'Willy Wonka,' everyone with this pass can easily get into a school building," Superintendent Austin Beutner told the Los Angeles Times. "We'll know the status of everyone in the building," he said.
Mary Holland, president of Children's Health Defense, said parents should be concerned. "If data is the new gold, then LAUSD's new Daily Pass is providing a lot of gold to Microsoft and other institutions," Holland said.
Holland said LAUSD is "compromising the students' privacy and freedom of movement" and segregating children based on unreliable testing. "Parents should be asking a million questions and demanding answers," she said.
John Whitehead, constitutional law attorney, author and founder of The Rutherford Institute, said parents should ask why entities want all of this data, what they're doing to do with it, where it is going and whether it should be given to government agencies.
Whitehead said the COVID Daily Pass is about control, not safety. He warned:
"We are moving into a total surveillance state and an entire generation of young people are acquiescing to the police state. Privacy as we know it will be deleted and no one will be overlooked." 
The district released a video about the Daily Pass to help parents and their children understand how the app works, what steps children must take to get their "entrance ticket" and to ease fears about returning to school. 
Students will also be required to socially distance, wear masks, receive regular temperature checks and undergo additional surveillance and screening testing, according to the "COVID-19 and Reopening In-Person Instruction Framework & Public Health Guidance for K-12 Schools in California, 2020-2021 School Year."
————————————————-
https://prophecyupdate.blogspot.com/ – Strange Sounds
Diphtheria – a relatively easily-preventable infection – is evolving to become resistant to a number of classes of antibiotics and in future could lead to vaccine escape, warn an international team of researchers from the UK and India.
The researchers, led by scientists at the University of Cambridge, say that the impact of COVID-19 on diphtheria vaccination schedules, coupled with a rise in the number of infections, risk the disease once more becoming a major global threat.
Diphtheria is a highly contagious infection that can affect the nose and throat, and sometimes the skin. If left untreated it can prove fatal. In the UK and other high-income countries, babies are vaccinated against infection. However, in low- and middle-income countries, the disease can still cause sporadic infections or outbreaks in unvaccinated and partially-vaccinated communities.
The number of diphtheria cases reported globally has being increasing gradually. In 2018, there were 16,651 reported cases, more than double the yearly average for 1996-2017 (8,105 cases).
Diphtheria is primarily caused by the bacterium Corynebacterium diphtheriae and is mainly spread by coughs and sneezes, or through close contact with someone who is infected. In most cases, the bacteria cause acute infections, driven by the diphtheria toxin – the key target of the vaccine. However, non-toxigenic C. diphtheria can also cause disease, often in the form of systemic infections.
In a study published today in Nature Communications, an international team of researchers from the UK and India used genomics to map infections, including a subset from India, where over half of the globally reported cases occurred in 2018.
By analysing the genomes of 61 bacteria isolated from patients and combining these with 441 publicly available genomes, the researchers were able to build a phylogenetic tree – a genetic 'family tree' – to see how the infections are related and understand how they spread. They also used this information to assess the presence of antimicrobial resistance (AMR) genes and assess toxin variation.
The researchers found clusters to genetically-similar bacteria isolated from multiple continents, most commonly Asia and Europe. This indicates that C. diphtheriae has been established in the human population for at least over a century, spreading across the globe as populations migrated.
The main disease-causing component of C. diphtheriae is the diphtheria toxin, which is encoded by the tox gene. It is this component that is targeted by vaccines. In total, the researchers found 18 different variants of the tox gene, of which several had the potential to change the structure of the toxin.
Dr Ankur Mutreja from CITIID, who led the study, said: "It's more important than ever that we understand how diphtheria is evolving and spreading. Genome sequencing gives us a powerful tool for observing this in real time, allowing public health agencies to take action before it's too late.
"We mustn't take our eye off the ball with diphtheria, otherwise we risk it becoming a major global threat again, potentially in a modified, better adapted, form."
————————————————-
https://prophecyupdate.blogspot.com/ – Frances Martel
Chinese Communist Party "experts" urged the World Health Organization (W.H.O.) on Tuesday to let China build and run a global database for "vaccine passports" documenting if every person on earth has received a Chinese coronavirus vaccine.
The Communist Party launched its domestic "vaccine passport" system Wednesday, despite W.H.O. officials urging countries not to implement such a system due to unequal access to vaccines and the variety in the quality of the available offerings around the world. The "vaccine passport" — A digital certification that confirms a person has received a coronavirus vaccination — joins China's larger "social credit system," which judges every citizen and awards them numerical "scores" based on how much the Party approves of their behavior. 
The behavior judged can vary from littering and volunteering, which result in respectively lower or higher social credit scores, to the display of public opinions either in favor or against the Communist Party.
China's social credit system has prevented millions of citizens from traveling through banning them from purchasing airplane, train, or public transportation tickets. China is similarly limiting citizens who do not receive a vaccine against the Chinese coronavirus from widespread travel.
China's Global Times, a state-run propaganda newspaper, proposed Tuesday that the Communist Party could build an international "vaccine passport" surveillance system in a week through its large technology companies. The proposal appeared to be a response to the W.H.O. explicitly discouraging countries from creating such a system.
"Chinese experts noted on Tuesday that China can help by sharing its experience with and provide technical support to the WHO to organize the issue," the Times reported, "as China is the most experienced country in using a health code system in the world while the WHO is the most proper organizer for the matter to ensure independence, fairness and data security."
The regime-approved "experts" cited in the article argued that, since China has been conducting mass surveillance of its citizens, violating their human rights, for years, expanding that system to the rest of the world would not present a major technological challenge.
"In terms of technology, I believe that Chinese companies can build an international platform in just one week," one of those experts, the head of a Chinese organization identified as the "Information Consumption Alliance," claimed. "The WHO can draft the rules, procedures and data format. China is very willing to provide support in sharing experience and techniques in setting up such a platform as the country has rich experience in this."
China's participation in a global health surveillance program would "guarantee public trust," the newspaper insisted.
China's "vaccine passport" program launched this week operates through WeChat, a Chinese government-controlled social medium that the regime heavily censors and uses to monitor its citizens. Individuals vaccinated will have QR codes available on WeChat that allow other nations to confirm their vaccination status. At press time, no other nation has agreed to access the certification, though Chinese officials will likely use the program to limit domestic travel.
Dictator Xi Jinping has attempted to sell the QR code system publicly since at least November. That month, Xi attended the virtual annual gathering of G20 nations, urging fellow countries to buy into China's app program.
"We hope more countries will join this mechanism. We need to further standardize policies and establish fast tracks to facilitate the orderly flow of people," Xi told fellow world leaders.
————————————————-
BRAZIL SEES NEW RECORD OF 2,000 COVID DEATHS IN DAY…HOSPITALS BUCKLING …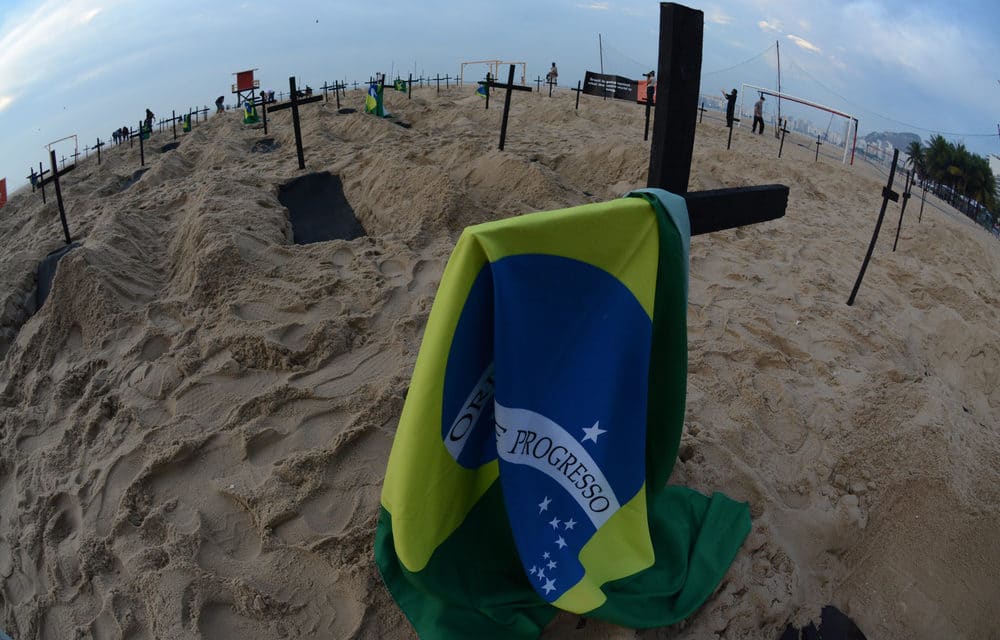 (ETH) – Brazil registered a record 2,286 deaths from Covid-19 in the past 24 hours, the health ministry said Wednesday, as a worrying surge pushed the figure past 2,000 for the first time.
(ETH) – Brazil registered a record 2,286 deaths from Covid-19 in the past 24 hours, the…
The country also registered its third-highest number of coronavirus infections Wednesday, with nearly 80,000. Health experts say the surge is fueled by new, more contagious variants of the virus, including one known as P1 which is believed to have emerged in Brazil, in or around the Amazon rainforest city of Manaus.
"We're at the worst moment of the pandemic in Brazil. The transmission rate with these new variants is making the epidemic even worse," said Margareth Dalcolmo, a doctor and researcher at leading public health center Fiocruz. 

CONTINUE

 



Brazil's hospitals are faltering as a highly contagious coronavirus variant tears through the country, the president insists on unproven treatments, and the only attempt to create a national plan to contain COVID-19 has just fallen short.
For the last week, Brazilian governors sought to do something President Jair Bolsonaro obstinately rejects: cobble together a proposal for states to help curb the nation's deadliest COVID-19 outbreak yet. The effort was expected to include a curfew, prohibition of crowded events, and limits on the hours nonessential services can operate.
The final product, presented Wednesday, was a one-page document that included general support for restricting activity but without any specific measures. Six governors, evidently still wary of antagonizing Bolsonaro, declined to sign on.
Piaui state's Gov. Wellington Dias told The Associated Press that unless pressure on hospitals is eased, growing numbers of patients will have to endure the disease without a hospital bed or any hope of treatment in an intensive care unit. "We have reached the limit across Brazil; rare are the exceptions," Dias, who leads the governors' forum, said. "The chance of dying without assistance is real." 

CONTINUE
————————————————-
WORLD IS GROANING' IN ANTICIPATION OF MESSIAH'S RETURN
https://endtimeheadlines.org/2021/03/world-is-groaning-in-anticipation-of-messiahs-return/ – Mar 11, 2021
(OPINION) Express – The second coming of Jesus Christ is rapidly approaching and the warni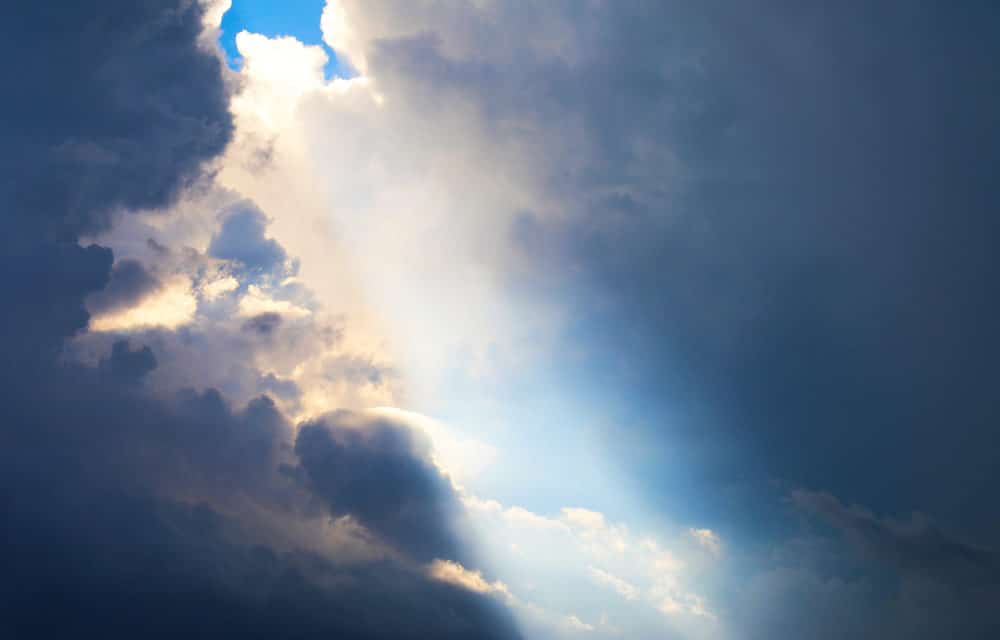 ngs signs are starting to show, at least according to the authors of a Christian conspiracy blog.
Followers of doomsday prophecies believe the Earth itself "is groaning" in anticipation as earthquakes and volcanoes erupt worldwide. Devout Christians across the globe await the glorious day of Jesus Christ's return. According to Christian doctrine, the so-called Second Coming will see Christ descent to the Earth to banish the host of the Devil and establish a 1,000-year kingdom of Earth.
The specifics of what will happen in the End Days vary between different Christian denominations, but the Messiah's return was assured by the Holy Bible. In the Gospel of Matthew, Chapter 24, Christ Himself said: "Then will appear the sign of the Son of Man in heaven. "And then all the peoples of the earth will mourn when they see the Son of Man coming on the clouds of heaven, with power and great glory.
"And he will send his angels with a loud trumpet call, and they will gather his elect from the four winds, from one end of the heavens to the other." But before this happens, Christ warned of wars and rumours of wars, unrest, Christian persecution, and natural disasters that will wreak havoc across the face of the Earth.

READ MORE

:
————————————————-
https://prophecyupdate.blogspot.com/ – Robert Spencer
"Iraq: Pope's Trip Leaves Collateral Damage," by Jules Gomes, Church Militant, March 9, 2021:
ERBIL, Iraq (ChurchMilitant.com) – Pope Francis' Iraq trip has triggered a tidal wave of mockery on social media, with Muslims gleefully announcing that the pontiff has surrendered to Islamic supremacy, an Iraqi Muslim convert has told Church Militant.
The Kurdish response to Francis on the final day of his visit has been largely negative, as "many Kurds see the pope as a person who flatters wicked people like President Erdoğan," observed Nasser Aza, an academic from Erbil.
While the pope's visit has certainly created a feel-good atmosphere among Catholics, Aza is predicting that "the collateral damage for evangelism among Muslims" will be monumental.
Aza, who came to faith in Christ in 2014, told Church Militant that approximately 7,000 to 10,000 Muslims had converted to Christianity from Islam in the last decade, and, as in Iran among Shia Muslims, many more souls are ripe for conversion.
Speaking through an Arabic translator, Aza lamented the fact that only "small pockets of Catholics who are influenced by evangelicals are engaged in evangelization, while the Orthodox churches in Iraq have no interest whatsoever in evangelism."
Aza, an amateur Arabist who had been brought up to believe that the Koran was linguistically inerrant, said that he began to have doubts about Islam after detecting a number of linguistic errors in the Koran.
When a Christian gave him a copy of the New Testament in Kurdish, Aza, who is of part-Kurdish heritage, broke down emotionally after reading it. "God speaks my language!" he exclaimed, overwhelmed by the fact that the Word had not only become flesh in Jesus but also was written in his own mother tongue.
Keen to reach out to Muslims with the gospel, Aza said he was "grieved that Francis' interfaith engagement was counterproductive for Christians like him seeking to carry out Jesus' Great Commission to proclaim the good news and declare Jesus as the only savior."
"Muslims on social media are triumphantly declaring that the pope has surrendered to Islam," Aza said. "The mockery is incredible as the Muslims say Francis is bowing to Muhammad as his prophet as he goes on Hajj [Muslim pilgrimage] to the birthplace of the Muslim Ibrahim."
"Of course, the majority of the converts don't care and have no interest in the papal visit to Iraq because they strongly feel the pope does not represent them or their passion for the gospel," he added.
"And while Catholics are rejoicing thinking that the pope will bring about betterment in their situation and pull them out of persecution, the situation for all Christians will worsen because the pope is seen as giving in to Islam and abdicating his role as … head of the Church," Aza predicted.
"MUSLIMS DON'T DISTINGUISH BETWEEN CATHOLICS, ORTHODOX, PENTECOSTALS AND EVANGELICALS," HE EXPLAINED. "ANYONE WHO IS NOT A MUSLIM IS FAIR GAME FOR HOSTILITY AND PERSECUTION."…
————————————————-
DAY OF WONDERS: Mark Zuckerberg And Facebook Preparing To Launch 'Human-Centric Interface' So People Can Teleport Into Augmented Reality
https://www.nowtheendbegins.com/?s= – by Geoffrey Grider March 11, 2021
Facebook Reality Labs (FRL) Chief Scientist Michael Abrash has called AR interaction "one of the hardest and most interesting multi-disciplinary problems around," because it's a complete paradigm shift in how humans interact with computers. Imagine a world where a lightweight, stylish pair of glasses could replace your need for a computer or smartphone. You'd have the ability to feel physically present with friends and family — no matter where in the world they happened to be — and contextually-aware AI to help you navigate the world around you, as well as rich 3D virtual information within arm's reach.
NOW THE END BEGINS SHARE:
IT MAY SOUND LIKE SCIENCE FICTION, BUT IT'S A FUTURE THAT FACEBOOK IS BUILDING INSIDE OUR LABS. AND TODAY, WE'LL SHARE OUR VISION FOR HOW PEOPLE WILL INTERACT WITH THE FUTURE OF TELEPORTATION.
THERE IS AN

end times Christian movie from the 1990's called Apocalypse 2:

Revelation,

and while I very enjoy watching it I will also admit it's a tad dated and a tad cheesy, but in the best possible way if you love end times bible prophecy. A full copy of that film is at the bottom of this article, and I highly suggest you watch it. The main scene I want you to see in the scene in which the actors put on Augmented Reality (AR) glasses on something called the Day of Wonders.
"AND HE CAUSETH ALL, BOTH SMALL AND GREAT, RICH AND POOR, FREE AND BOND, TO RECEIVE A MARK IN THEIR RIGHT HAND, OR IN THEIR FOREHEADS: AND THAT NO MAN MIGHT BUY OR SELL, SAVE HE THAT HAD THE MARK, OR THE NAME OF THE BEAST, OR THE NUMBER OF HIS NAME. HERE IS WISDOM. LET HIM THAT HATH UNDERSTANDING COUNT THE NUMBER OF THE BEAST: FOR IT IS THE NUMBER OF A MAN; AND HIS NUMBER IS SIX HUNDRED THREESCORE AND SIX." REVELATION 13:16-18 (KJB)
WHEN YOU WATCH that scene I want you to then come back to this article to see the connection. As it turns out, instead of being a cheesy, Christian end times movie, it's actually more like predictive programming. Facebook is spending hundreds of millions to create the Day of Wonders. I would highly advise you have nothing to do with anything from Facebook Reality Labs, augmented reality, teleportation or any of that junk.
INSIDE FACEBOOK REALITY LABS: THE NEXT ERA OF HUMAN-COMPUTER INTERACTION
FROM TECH AT FACEBOOK: Imagine a world where a lightweight, stylish pair of glasses could replace your need for a computer or smartphone. You'd have the ability to feel physically present with friends and family — no matter where in the world they happened to be — and contextually-aware AI to help you navigate the world around you, as well as rich 3D virtual information within arm's reach. Best of all, they'd let you look up and stay present in the world around you rather than pulling your attention away to the periphery in the palm of your hand. This is a device that wouldn't force you to choose between the real world and the digital world.
THE AR INTERACTION CHALLENGE
Facebook Reality Labs (FRL) Chief Scientist Michael Abrash has called AR interaction "one of the hardest and most interesting multi-disciplinary problems around," because it's a complete paradigm shift in how humans interact with computers. The last great shift began in the 1960s when Doug Engelbart's team invented the mouse and helped pave the way for the graphical user interfaces (GUIs) that dominate our world today. The invention of the GUI fundamentally changed HCI for the better — and it's a sea change that's held for decades.
 BUT ALL-DAY WEARABLE AR GLASSES require a new paradigm because they will be able to function in every situation you encounter in the course of a day. They need to be able to do what you want them to do and tell you what you want to know when you want to know it, in much the same way that your own mind works — seamlessly sharing information and taking action when you want it, and not getting in your way otherwise.
"In order for AR to become truly ubiquitous, you need low-friction, always-available technology that's so intuitive to use that it becomes an extension of your body," says Abrash. "That's a far cry from where HCI is today. So, like Engelbart, we need to invent a completely new type of interface — one that places us at the center of the computing experience."
THIS AR INTERFACE will need to be proactive rather than reactive. It will be an interface that turns intention into action seamlessly, giving us more agency in our own lives and allowing us to stay present with those around us.
Importantly, it will need to be socially acceptable in every respect — secure, private, unobtrusive, easy to learn, easy to use, comfortable/all-day wearable, effortless, and reliable.
AS WE BUILD the next computing platform centered around people, we're committed to driving this innovation forward in a responsible, privacy-centric way. That's why we've crafted a set of principles for responsible innovation that guide all our work in the lab and help ensure we build products that are designed with privacy, safety, and security at the forefront. In short, the AR interface will require a complete rethinking of how humans and computers interact, and it will transform our relationship with the digital world every bit as much as the GUI has.
THE PROBLEM SPACE, EXPLORED
Say you decide to walk to your local cafe to get some work done. You're wearing a pair of AR glasses and a soft wristband. As you head out the door, your Assistant asks if you'd like to listen to the latest episode of your favorite podcast. A small movement of your finger lets you click "play."
As you enter the cafe, your Assistant asks, "Do you want me to put in an order for a 12-ounce Americano?" Not in the mood for your usual, you again flick your finger to click "no."
YOU HEAD TO A TABLE, but instead of pulling out a laptop, you pull out a pair of soft, lightweight haptic gloves. When you put them on, a virtual screen and keyboard show up in front of you and you begin to edit a document. Typing is just as intuitive as typing on a physical keyboard and you're on a roll, but the noise from the cafe makes it hard to concentrate.
RECOGNIZING WHAT YOU'RE DOING and detecting that the environment is noisy, the Assistant uses special in-ear monitors (IEMs) and active noise cancellation to soften the background noise. Now it's easy to focus. A server passing by your table asks if you want a refill. The glasses know to let their voice through, even though the ambient noise is still muted, and proactively enhance their voice using beamforming. The two of you have a normal conversation while they refill your coffee despite the noisy environment — and all of this happens automatically.
A friend calls, and your Assistant automatically sends it to voicemail so as not to interrupt your current conversation. And when it's time to leave to pick up the kids based on your calendared event, you get a gentle visual reminder so you won't be late due to the current traffic conditions.
BUILDING THE AR INTERFACE
FRL Research has brought together a highly interdisciplinary team made up of research scientists, engineers, neuroscientists, and more, led by Research Science Director Sean Keller, all striving to solve the AR interaction problem and arrive at computing's next great paradigm shift.
"We classically think of input and output from the computer's perspective, but AR interaction is a special case where we're building a new type of wearable computer that's sensing, learning, and acting in concert with users as they go about their day," says Keller, who joined FRL Research to build a five-person team which has since grown to a team of hundreds of world-class experts in the span of just six years. "We want to empower people, enabling each and every one of us to do more and to be more — so our AR interaction models are human-centric."
At Facebook Connect in 2020, Abrash explained that an always-available, ultra-low-friction AR interface will be built on two technological pillars: The first is ultra-low-friction input, so when you need to act, the path from thought to action is as short and intuitive as possible.
YOU MIGHT GESTURE with your hand, make voice commands, or select items from a menu by looking at them — actions enabled by hand-tracking cameras, a microphone array, and eye-tracking technology. But ultimately, you'll need a more natural, unobtrusive way of controlling your AR glasses. We've explored a range of neural input options, including electromyography (EMG). While several directions have potential, wrist-based EMG is the most promising. This approach uses electrical signals that travel from the spinal cord to the hand, in order to control the functions of a device based on signal decoding at the wrist. The signals through the wrist are so clear that EMG can detect finger motion of just a millimeter. That means input can be effortless — as effortless as clicking a virtual, always-available button — and ultimately it may even be possible to sense just the intention to move a finger.
THE SECOND PILLAR is the use of AI, context, and personalization to scope the effects of your input actions to your needs at any given moment. This is about building an interface that can adapt to you, and it will require building powerful AI models that can make deep inferences about what information you might need or things you might want to do in various contexts, based on an understanding of you and your surroundings, and that can present you with the right set of choices. Ideally, you'll only have to click once to do what you want to do or, even better, the right thing may one day happen without you having to do anything at all. Our goal is to keep you in control of the experience, even when things happen automatically.
WHILE THE FUSION OF contextually-aware AI with ultra-low-friction input has tremendous potential, important challenges remain — like how to pack the technology into a comfortable, all-day wearable form factor and how to provide the rich haptic feedback needed to manipulate virtual objects. Haptics also let the system communicate back to the user (think about the vibration of a mobile phone). To address these challenges, we need soft, all-day wearable systems. In addition to their deep work across ultra-low-friction input and contextualized AI, Keller's team is leveraging soft, wearable electronics — devices worn close to or on the skin's surface where they detect and transmit data — to develop a wide range of technologies that can be comfortably worn all day on the hand and wrist, and that will give us a much richer bi-directional path for communication. These include EMG sensors and wristbands.
AR GLASSES INTERACTION will ultimately benefit from a novel integration of multiple new and/or improved technologies, including neural input, hand tracking and gesture recognition, voice recognition, computer vision, and several new input technologies like IMU finger-click and self-touch detection. It will require a broad range of contextual AI capabilities, from scene understanding to visual search, all with the goal of making it easier and faster to act on the instructions that you'd already be sending to your device.
And to truly center human needs in these new interactions, they will need to be built responsibly from the ground up, with a focus on the user's needs for privacy and security. These devices will change the way we interact with the world and each other, and we will need to give users total control over those interactions.
BUILDING THE AR INTERFACE is a difficult, long-term undertaking, and there are years of research yet to do. But by planting the seeds now, we believe we can get to AR's Engelbart moment and then get that interface into people's hands over the next 10 years, even as it continues to evolve for decades to come.

READ MORE
Apocalypse II: Revelation (1999) – Future foretold
Apocalypse II: Revelation (1999) Three months have passed since the events of the previous film. The leader of the world Franco Macalousso (Nick Mancuso) has convinced many of those left behind that he is the true Messiah, or is he?
 NOW THE END BEGINS IS YOUR FRONT LINE DEFENSE AGAINST THE RISING TIDE OF DARKNESS IN THE LAST DAYS BEFORE THE RAPTURE OF THE CHURCH
————————————————-
SALVATION
CLICK ON LINKS BELOW:
WHAT IS SALVATION? What is the Christian doctrine of salvation?
SIMPLY Salvation is believing in the Lord Jesus Christ death on the Cross where he gave his life for us. And
HOW DOES GOD SAVE

?

In the Christian doctrine of salvation, God has rescued us through (JESUS CHRIST DEATH (ON THE CROSS) AND HIS "RESURRECTION) (John 3:17). Specifically, it was Jesus' death on the cross and subsequent resurrection that achieved our salvation (Romans 5:10; Ephesians 1:7). Scripture is clear that salvation is the gracious, undeserved gift of God (Ephesians 2:5, 8) and is only available through faith in Jesus Christ (Acts 4:12).
AND IT IS A "FREE" GIFT, BASED ON OUR LOVE FOR JESUS SACRIFICE FOR US AND OUR CONTINUAL SINS THAT MUST BE "FORGIVEN" THROUGH HIS SACRIFICE.
————————————————
AN EXAMPLE OF THE SINNERS PRAYER:
Dear Father,
I now believe that Jesus Christ is Your only begotten Son, that He came down to our earth in the flesh and died on the cross to take away all of my sins and the sins of this world. I believe that Jesus Christ then rose from the dead on the third day to give all of us eternal life.
Lord Jesus,
I now confess to You all of the wrong and sinful things that I have ever done in my life. I ask that You please forgive me and wash away all of my sins by the blood that You have personally shed for me on the cross. I am now ready to accept You as my personal Lord and Savior. I now ask that You come into my life and live with me for all of eternity.
Father, Jesus – I now believe that I am truly saved and born again.
Thank You Father.
Thank You Jesus.
————————————————
JESUS CHRIST RETURN FOR HIS CHURCH IS "IMMINENT"
Matt. 7:27 And the rain descended, and the floods came, and the winds blew, and beat upon that house; and it fell: and great was the fall of it.
Matt. 24:38 For as in the days that were before the flood they were eating and drinking, marrying and giving in marriage, until the day that Noe entered into the ark,
Matt. 24:39 And knew not until the flood came, and took them all away; so shall also the coming of the Son of man be
——————————————–
DON'T WAIT FOR THE LAST MINUTE
We are currently in the "Birth Pangs" pending the coming "7 year TRIBULATION" period, where all the Nations on Earth will be subject to God's Wrath on an "UNGODLY" World. The Rapture of Jesus Christ Church is "TOTALLY" imminent; And what will follow after that will be massively more devastating that we are seeing right now (Read

Revelation Ch 6 – 22

) God is trying to get everyone's attention to the coming Judgments; He does not want "ANYONE" to perish, but all to come to repentance. He loves us, but will not stand idly by and watch the World, (His Creation) turn to sin and debauchery). We are currently living in a fallen "Satanic" World where "EVIL", is totally accepted, "and God and his Love for his Church": is being exponentially rejected. The time has come when God HAS TO intervene, and he is (The prophetic word listed in his Word the Bible is being fulfilled exponentially).
——————————————————
THE NEW WORLD ORDER:
ONE WORLD GOVERNMENT – ONE WORLD ECONOMIC SYSTEM – ONE WORLD RELIGION
Dan. 9:27 And he shall confirm the covenant with many for one week: and in the midst of the week he shall cause the sacrifice and the oblation to cease, and for the overspreading of abominations he shall make it desolate, even until the consummation, and that determined shall be poured upon the desolate
Dan. 7:24 And the ten horns out of this kingdom are ten kings that shall arise: and another shall rise after them; and he shall be diverse from the first, and he shall subdue three kings
Rev. 17:12 And the ten horns which thou sawest are ten kings, which have received no kingdom as yet; but receive power as kings one hour with the beast
—————————————————-
THE MARK OF THE BEAST:
DON'T TAKE THE MARK OF THE BEAST WHICH IS (CHANGING YOUR D.N.A.) AND GIVING YOUR CONTROL OVER TO THE "BEAST SYSTEM" – THIS IS AN ABONOMINATION TO GOD: (YOU ARE HIS CREATION):
Rev. 13:14 And deceiveth them that dwell on the earth by the means of those miracles which he had power to do in the sight of the beast; saying to them that dwell on the earth, that they should make an image to the beast, which had the wound by a sword, and did live.
Rev. 13:15 And he had power to give life unto the image of the beast, that the image of the beast should both speak, and cause that as many as would not worship the image of the beast should be killed.
Rev. 14:9

And the third angel followed them, saying with a loud voice, If any man wo

rship the beast and his image, and receive his mark in his forehead, or in his hand
THE PUNISHMENT FROM GOD FOR THOSE WHO TAKE THE MARK AND WORSHIP THE "BEAST SYSTEM":
Rev. 14:10 The same shall drink of the wine of the wrath of God, which is poured out without mixture into the cup of his indignation; and he shall be tormented with fire and brimstone in the presence of the holy angels, and in the presence of the Lamb:
 (YOU ARE GOD'S CREATION – CHANGING YOUR D.N.A. AND/OR GIVING YOUR ALLEGANCE TO ANOTHER ENTITY I.E. (THE ANTICHRIST) – IS AN ABONOMINATION TO GOD):
————————————————-
THE FUTURE CONONAVIRUS INJECTION AT THIS POINT IN TIME ALSO APPEARS TO BE "MASSIVELY" AGAINST GOD AS IT WILL IS ALSO TAINTED WITH A CHANGE IN YOUR (R.N.A. WHICH CHANGES YOUR D.N.A.) AND WILL ALTER YOUR BODY IN MANY WAYS, (INCLUDING DEATH).
————————————————-
      WEBPAGE ADMINISTRATOR:
(THE AUSTRALIAN R.N.A. VACCINE)
You Know, there comes a time in one's life when you just have to speak up regarding the "Blatant "Stupidity", "Greed", "Corruption", "Lies", "ETC" that some people have in their Soul; To say we have to have the Vaccine because of an "I SAID SO" attitude; even if it is Tainted with "DEATH", it can change your R.N.A. to Totally Change your D.N.A. Causing "DEATH". And "OH" if you change your D.N.A. don't look to God to have Mercy on you "IF" you survive, because "GOD" is the "CREATOR" of your "SOUL", and your "BODY". And once you change your D.N.A. you WILL become "NEPHLINIC," i.e. a different person. This is what the fallen Angels did after God Created Adam and Eve, they changed "Animal", and "Human" D.N.A. Which turned "Humans & Animals into a Totally different Species, i.e. it made them "NEPHLIMIC" "NOT OF GOD". God's Judgment is coming upon the people that are creating this "Ungodly" Evil, and like it was before the "FLOOD", so it will be again; Destruction of God's Creation over a "SEVEN YEAR PERIOD". Revelation Chapter 6 to Revelation Chapter 22. Which is about to start any time in the very near future.
This RNA "Vaccine" is "NOT APPROVED", and Trials that they recently conducted on people in Korea, Africa, and God knows where else, resulted in "Hundreds" of Deaths, and left the rest very sick and dying. And since then "tens of Thousands" of people are becoming very sick after the jab, and most are dying. Ask yourself why are they vaccinating Nursing Home residents and Hospitals first; the answer is because the New World Order's Objective is to Eliminate every person over 70 Years Old, and that is exactly what is happening Worldwide;
—————————————————-
CLICK ON LINK BELOW:
—————————————————-
The "AGENDA" of the "NEW WORLD ORDER" "THE ORDER OF THE PROTOCOLS OF ZION" is to wipe out "EIGHT TENTH'S OF HUMANITY", and leave enough room for the "ELITES" to live in peace and harmony". But they have not considered God into this equation, and he is our Creator and he loves his Creation with a passion –Jesus Christ died for us on the cross at calvary, and Once the Church has gone from this World God's vengeance will commence on the Ungodly of this World.
THE NEW WORLD ORDER THAT HAS ALREADY BEGUN, It Means A "ONE WORLD GOVERNMENT", A ONE WORLD CHURCH, AND A ONE WORLD RELIGION ("CHRISLAM"). "AND IT IS PURE EVIL"
PLEASE ACCEPT GOD'S FREE GIFT OF SALVATION. IT IS OUR ONLY HOPE