World Events Pointing to the Rapture and the Soon Return of Jesus
——————————————–
To Sink China (Feb 18,2021) Australia Deploys Warships to join UK Carrier, US & Japan Navy in SCS

Australia is joining forces with the United Kingdom, the United States, Japan, and the Netherlands for naval exercises in the Indo-Pacific in a show of strength that an expert says marks the UK's return as a global maritime power as it seeks to protect its interest in the face of an expansionist China.
——————————————–
Hezbollah warns Israel over war prospects;Turkey to expand military operations-TV7 Israel News 17.02

Today's top stories 17.02.21; 1) Hezbollah warns Israel over potential war. 2) The Biden Administration is seemingly signaling to Jerusalem that Israel remains Washington's most important ally in the Middle East. 3) Turkish President Recep Tayyip Erdogan vowed to expand his country's military operations throughout the region – including in Syria and Iraq.
—————————————————
LATEST NEWS CLIPS – ARTICLES PRESENTATION (THURSDAY 18th FEBRUARY 2021)
—————————————————
(THIS IS THE WORLD'S CURRENT TIMELINE)
Matt. 24:6 And ye shall hear of wars and rumors of wars: see that ye be not troubled: for all these things must come to pass, but the end is not yet.
Matt. 24:7 For nation shall rise against nation, and kingdom against kingdom: and there shall be famines, and pestilences, and earthquakes, in divers places.
Matt. 24:8 All these are the beginning of sorrows.
Matt. 24:9 Then shall they deliver you up to be afflicted and shall kill you: and ye shall be hated of all nations for my name's sake.
Luke 12:40 Be ye therefore ready also: for the Son of man cometh at an hour when ye think not
—————————————–
THIS IS THE WORLD'S VERY NEAR FUTURE:
Matt. 24:21 For then shall be great tribulation, such as was not since the beginning of the world to this time, no, nor ever shall be
—————————————————
WE PREACH THE BLESSED HOPE FOR THE FUTURE IN JESUS CHRIST OUR SAVIOUR
1Cor. 12:3 Wherefore I give you to understand, that no man speaking by the Spirit of God calleth Jesus accursed: AND THAT NO MAN CAN SAY THAT JESUS IS THE LORD, BUT BY THE HOLY GHOST.
"Behold, I come like a thief! Blessed is he who stays awake and keeps his clothes with him, so that he may not go naked and be shamefully exposed."
"And you know what is restraining him now so that he may be revealed in his time. For the mystery of lawlessness is already at work. Only he who now restrains it will do so until he is out of the way."
REV. 14:12
Here Jesus was alluding to the fact that the Doctrine of Eternal Security WILL EXPIRE WITH THE RAPTURE OF THE CHURCH
Luke 12:37 Blessed are those servants, whom the lord when he cometh shall find watching: verily I say unto you, that he shall gird himself, and make them to sit down to meat, and will come forth and serve them
SO WON'T YOU ACCEPT JESUS NOW AND BE REMOVED FROM THAT EVENT  (OF TRIBULATION) AND LIVE FOREVER WITH JESUS IN THE FAMILY OF GOD?
2 "(For he saith, I have heard thee in a time accepted, and in the day of salvation have I succoured thee: behold, now is the accepted time; behold, now is the day of salvation.)" (2nd Corinthians 2:6)
—————————————————-
WEBPAGE ADMINISTRATOR:
URGENT MESSAGE:
click on news clip below:
MESSAGE TO ALL JESUS CHRIST LOVING CHRISTIANS OUT THERE
FROM GOD:
Pack your bags (DIRECTIONS BELOW); because Jesus Christ Plane (FLIGHT 777 TO HEAVEN) is leaving soon from runways all over the World; Be Ready "JESUS" is Coming Quickly. WITH ALL OF GOD'S LOVE WITH HIM TO RESCUE HIS CHURCH FROM A FALLEN "SINFULL" WORLD
Rev. 2:5 Remember therefore from whence thou art fallen, and repent, and do the first works; or else I will come unto thee quickly, and will remove thy candlestick out of his place, except thou repent.
Rev. 2:16 Repent; or else I will come unto thee quickly, and will fight against them with the sword of my mouth.
Rev. 3:11 Behold, I come quickly: hold that fast which thou hast, that no man take thy crown.
Rev. 22:7 Behold, I come quickly: blessed is he that keepeth the sayings of the prophecy of this book.
Rev. 22:12 And, behold, I come quickly; and my reward is with me, to give every man according as his work shall be.
Rev. 22:20  He which testifieth these things saith, Surely I come quickly. Amen. Even so, come, Lord Jesus.
THIS IS A TIME OF TESTING BEFORE THE END:
Rev. 3:19 As many as I love, I rebuke and chasten: be zealous therefore, and repent
We are well and truly into God's Birth pangs (PRE-TRIBULATION) at this time; "THE BEGINNING OF SORROWS" as described in (Matt. 24:3-8).This is not the 7 year Tribulation as yet, just a lead up to and "warning" from God That the Rapture of Jesus Christ Church, and the Tribulation Revelation 6 (God's Judgment) is about to start.
(PLEASE SEE THE ARTICLE BELOW "BIRTH PANGS" PLACED AT THE BOTTOM OF THIS REPORT (JUST ABOVE SALVATION).
IN THE MEANTIME, GATHER YOURSELVES TOGETHER IN LOVE, FAITH, AND WORSHIP, AND PRAY "INCESSANTLY TILL HIS GLORIOUS RETURN.
————————————
" THE UNDERGROUND CHURCH HAS BEGUN":
REMEMBER SOME MAIN STREAM CHURCHES ARE NOT WHAT THEY SEEM:
Rev. 3:14  And unto the angel of the church of the Laodiceans write; These things saith the Amen, the faithful and true witness, the beginning of the creation of God;
Rev. 3:15 I know thy works, that thou art neither cold nor hot: I would thou wert cold or hot.
Rev. 3:16 So then because thou art lukewarm, and neither cold nor hot, I will spue thee out of my mouth.
Rev. 3:17 Because thou sayest, I am rich, and increased with goods, and have need of nothing; and knowest not that thou art wretched, and miserable, and poor, and blind, and naked:
SEEK THE LORD JESUS CHRIST WHILE HE MAY BE FOUND – "THE TIME IS CRITICALLY SHORT"
—————————————————
DAILY CHRISTIAN BIBLICAL QUESTIONS AND ANSWERS:
—————————————————
When Is Lying Not A Sin?
https://gracethrufaith.com/ask-a-bible-teacher/when-is-lying-not-a-sin/
QUESTION:    While discussing the Bible with an Atheist, we were on the topic of sin. I explained how thru Adam, we inherited sin which my Atheist friend had some difficulty with. She felt that there are times when we have no choice but to sin. I asked her to give me an example, this is what she offered.
If a family, during WWII, was to hide a Jewish family from Nazi soldiers, and when asked by those Nazi soldiers if they know of any Jews around, and the family says no, did they lie? Would that be considered a sin since they were protecting the lives of the Jewish family? Would that family have to repent? My Atheist friend thinks this is a good example of a situation where doing the right thing should not be considered a sin, thus, there are gray areas to God's commandments. How would you respond to this example?
ANSWER:    I don't see how she could believe that protecting an innocent person from someone who you know intends harm to the person could be considered a sin, but your question shows how little unbelievers know about the ways of God, and gives you a great opportunity to enlighten her.
If I was a Rabbi I might say that the 9th commandment only prohibits bearing false testimony, in other words accusing someone in a court of something they didn't do, while the 6th prohibits murder. Refusing to reveal the hiding place of a Jew to a Nazi doesn't violate the 9th Commandment because you wouldn't be falsely accusing the Jew of anything, but revealing it could very well make you an accomplice to murder, which is a violation of the 6th. Protecting the Jew by lying to the Nazi would not be a sin.
In Matt. 25:40, speaking of rewarding believers at the 2nd Coming Jesus said, "Whatever you do for the least of these brothers of mine you do for me." He was talking about helping Jews in a situation very similar to the one your friend hypothesized, and could not reward someone for sinning.
By the way, she is correct in saying that sometimes we have no choice about sinning. If we could keep ourselves from sinning we wouldn't need a Savior, but our sin nature makes that impossible. God doesn't expect us to not sin because He knows we can't avoid it. What He expects us to do is accept His remedy for our sins. Help her understand that and you might just open her eyes to who God really is.
Besetting Sin Or Practicing Sin?
https://gracethrufaith.com/ask-a-bible-teacher/besetting-sin-or-practicing-sin/
QUESTION:    If one has a bad habit (tobacco) and has the habit from before they are saved to while they are saved, it is a besetting sin or is it practicing Sin? Regardless, I'm OSAS since day one and more secure with the help of your answers to questions in the past. I love God's Word and love telling people about the Lord when I get the chance and look forward to His return, my conscience is sharp when I know I've hurt someone or done wrong. It sometimes feels as if I'm not changing much though. How can I tell that God is still making me holy (sanctified)?
ANSWER:    If a person truly wants to stop doing something and has prayed for the power, but can't stop for very long, it's a besetting sin. If they enjoy it and don't really want to stop, it's a practicing sin. Either way, the inability or unwillingness to stop will not endanger a person's salvation. And even though it's a nasty habit with potentially serious health consequences, there's some doubt as to whether smoking is a sin or not. Personally, I don't think it is.
Sanctification is an ongoing process that will only be complete in the Rapture/Resurrection. You can tell it's working if you're growing closer to God in your heart.
Big Sins And Little Sins
https://gracethrufaith.com/ask-a-bible-teacher/big-sins-and-little-sins/
QUESTION:    My son-in-law leads a local group of Fellowship of Christian Athletes. One of the Catholic girls expressed her belief that there are big and small sins. He knows that all sin is sin and must be repented of and confessed. He said they would talk about it this Sunday.
Do you have some special teaching or insight that would make it clear to her what the truth really is? Thank you so much for your help.
ANSWER:    Your son-in-law's friend is repeating a Catholic belief in two levels of sin. According to Catholic doctrine there are venial sins which don't lead to death and mortal sins which do lead to death. Both must be forgiven by a priest, usually with some penance thrown in. Venial sin that hasn't been confessed before death must be worked off in purgatory. Mortal sin can't be worked off in purgatory and will condemn a Catholic believer to Hell.
Obviously this distinction between types of sin isn't Biblical nor is the notion of Purgatory. The best way to handle this is to show that the Bible considers all sin to be mortal (the wages of sin is death. (Romans 6:23) and only through the death of Jesus can our sins be forgiven, but He can forgive even mortal sin if we have truly given our heart to Him. Romans 8:1 clearly says that there's no condemnation for those who trust in Christ Jesus.
—————————————————-
NEWS CLIPS/ARTICLES OBTAINED FROM MANY SOURCES – INCLUDING
Tracking bible prophecy.org
Rapture Ready News
Prophecyupdate.Com
Main News Channels
End Times Headlines
Prophecyupdateblogspot.com
Stevequayle.com
Gracethrufaith.com
Nowtheendbegins.com
Other Christian Sites
(CLICK ON) LATEST DAILY NEWS CLIPS:
ISRAEL/MIDDLE EAST NEWS:
I AM GOING TO MAKE JERUSALEM A CUP THAT SENDS ALL THE SURROUNDING PEOPLES REELING … Zech. 12:2
God is in control, and He told the nations the consequences of dividing the Promised Land and declaring peace and safety on their own terms (Joel 3:1-2; I Thess. 5:3)
WORLD TERRORISM – DECEPTION – CHAOS – WARS
MASSIVE WORLD WIDE FOOD SHORTAGES (THE CHAOS STARTS)
GENERAL WORLD NEWS:
GENERAL WORLD CORONAVIRUS NEWS:
HOW THE GATES FOUNDATION SEEDED AMERICA'S COVID-19 POLICY CATASTROPHES: THE NURSING HOME DEATH WARRANTS WERE SIGNED BY PANICKED GOVERNORS USING GATES-FUNDED FORECASTING
MASSIVE EARTH CHANGES/EARTHQUAKES/VOLCANOES ETC:
2Chr. 7:13 If I shut up heaven that there be no rain, or if I command the locusts to devour the land, or if I send pestilence among my people;
2Chr. 7:14 If my people, which are called by my name, shall humble themselves, and pray, and seek my face, and turn from their wicked ways; then will I hear from heaven, and will forgive their sin, and will heal their land
CHRISTIAN AND RELIGIOUS WORLD NEWS:
Matt. 24:9 Then shall they deliver you up to be afflicted, and shall kill you: and ye shall be hated of all nations for my name's sake.
Matt. 24:10 And then shall many be offended, and shall betray one another, and shall hate one another
EXTRA WORLD – ALTERNATIVE NEWS:
Please keep in mind that this collection of News Articles is mainly concerning America, but also take note that what happens in America will also "Dramatically" affect Australia and the rest of the World "Massively".
—————————————————-
WORLD – PROPHETIC NEWS ARTICLES PRESENTATION (LATEST NEWS CLIPS – ARTICLES PRESENTATION (THURSDAY 18th FEBRUARY 2021)
MIDDLE EAST AND WORLD WAR LOOMING THE BUILD UP TO PSALM 83  – ISAIAH 17 AND GOG OF MAGOG WARS EZEKIEL 37-38:
THE WHOLE WORLD IS UNSTABLE FINANCIALLY, POLITICALLY, PHYSICALLY, MORALLY, GODLY: – AND BECOMING MORE SO DAILY. (WE ARE IN THE BEGINNING OF SORROWS (MATT 24:8)
THE BIBLE STATES THAT IT WILL ONLY GET WORSE BEFORE THE START OF THE TRIBULATION OF MANKIND – (REVELATION 6)
But before that we have to go through the Birth Pangs, leading up to the Tribulation of Mankind; and I feel that the beginning of Matthew 24 explains that time very well. We are currently in the Birth Pangs (Even though Matthew 24: is directed at the Jewish Nation, it still reflects Biblical Prophecy for the whole World at this time):
Matt. 24:6 And ye shall hear of WARS AND RUMOURS OF WARS: see that ye be not troubled: for all these things must come to pass, but the end is not yet.
Matt. 24:7 FOR NATION SHALL RISE AGAINST NATION, AND KINGDOM AGAINST KINGDOM: and there shall be famines, and pestilences, and earthquakes, in divers places.
—————————————————-
GENERAL PROPHETIC NEWS SECTION:
—————————————————–
RUMORS OF WAR: U.S. DEPT OF DEFENSE – 'REAL POSSIBILITY' OF NUCLEAR WAR WITH CHINA
https://prophecyupdate.blogspot.com/ – David Sidman
The head of the U.S. Strategic Command (STRATCOM), who is tasked with overseeing U.S. nuclear operations, cautioned earlier this month that THERE IS A "REAL POSSIBILITY" OF NUCLEAR CONFLICT WITH CHINA OR RUSSIA.
Writing for the U.S. Naval Institute's online magazine, STRATCOM Commander Admiral Charles Richard stated, "Since the collapse of the Soviet Union, the Department of Defense (DoD) has not had to consider the possibility of great power competition, crisis, or direct armed conflict with a nuclear-capable peer. Unfortunately, the current environment no longer affords us that luxury."
"Faced with Russia and China's growing threats and gray zone actions, the United States must take action today to position itself for the future. We must start by acknowledging that our most fundamental assumption—that strategic deterrence will hold, even through crisis and conflict—is going to be tested in ways not seen before" Richard continued.
"Unfortunately, our opponents invested in nuclear and strategic capabilities designed to constrain U.S. actions, test our alliances, and, if necessary, escalate past us—to include nuclear use," he said adding that: "There is a real possibility that a regional crisis with Russia or China could escalate quickly to a conflict involving nuclear weapons, if they perceived a conventional loss would threaten the regime or state. Consequently, the U.S. military must shift its principal assumption from 'nuclear employment is not possible' to 'nuclear employment is a very real possibility.'"
Richard seems to view accepting the possibility of nuclear confrontation as the initial step needed to maintain America's strategic advantage. He wrote that the second step is to view competition as an ongoing matter, instead of one which results in an "end game."
International Relations Scholar: 'There Will Be War' If China And U.S. Don't Immediately Stabilize Relations
A scholar of international relations in Beijing warned that if the relationship between China and the United States is not immediately stabilized, "there will be war."
"It cannot be taken for granted and fantasized that conflict will never erupt between [the U.S. and China]," said Shi Yinhong a professor at the Renmin University of China's Institute of International Relations. He made these remarks during a speech at Renmin's National Institute of Development and Strategy, where he argued that the formerly stable relationship between the U.S. and China can never be recovered.
"The stability of the past three years between the two countries is gone, and without new stability, there will be war," insisted Shi. "So, there must be new strategic stability which will be achieved by being practical, sufficiently focused and through specific and important proposals, dialogues or negotiations."
Shi believes that the need for the U.S. and China to stabilize relations is more important now than ever, because their "strategic frontiers" are inching closer and closer as time passes. It's only a matter of time before a confrontation breaks out, which Shi said "should not be taken for granted" as some kind of fantasy that will never happen.
Shi is not the only person who believes the tense relationship between the U.S. and China could one day lead to war if it isn't cooled off immediately. Admiral Charles Richard, commander of U.S. Strategic Command, recently warned that the military must prepare for the "very real possibility" of nuclear war breaking out with either China or Russia.
"There is a real possibility that a regional crisis with Russia or China could escalate quickly to a conflict involving nuclear weapons," he wrote in Proceedings, the journal of the Naval Institute. Richard is demanding that country needs to "prepare for the conflict we prefer, instead of one we are likely to face."
————————————————-
https://prophecyupdate.blogspot.com/ – Ryan Morgan
The USS Nimitz Carrier Strike Group and the USS Theodore Roosevelt Carrier Strike Group joined together to conduct security operations near Chinese-controlled islands in the South China Sea on Feb. 9, 2021.
The two carrier strike groups entered the South China Sea to conduct "dual carrier operations in the Indo-Pacific in support of maritime security operations and theater security cooperation efforts."
Both aircraft carriers come with their own full complement of carrier-borne aircraft and each carrier strike group consists of several supporting warships.
According to a Navy press release, Carrier Strike Group 9 (CSG 9) led by the USS Theodore Roosevelt (CVN 71), included Carrier Air Wing (CVW) 11, the Ticonderoga-class guided-missile cruiser USS Bunker Hill (CG 52), Destroyer Squadron 23, and the Arleigh Burke-class guided-missile destroyers USS Russell (DDG 59) and USS John Finn (DDG 113).
Carrier Strike Group 11 (CSG 11) led by the USS Nimitz (CVN 68), Carrier Air Wing (CVW) 17, guided-missile cruiser USS Princeton (CG 59), the Arleigh Burke-class guided missile destroyer, USS Sterett (DDG 104), and Destroyer Squadron 9.
"We are committed to ensuring the lawful use of the sea that all nations enjoy under international law," Rear Admiral Jim Kirk, commander of the Nimitz Carrier Strike Group said.
The U.S. operations, often referred to as Freedom of Navigation Operations (FONOPS) are used to assert the U.S. right to freely navigate international waters.
————————————————-
https://prophecyupdate.blogspot.com/ – Tyler Durden
Following conflicts over trade, technology, and capital markets, tensions between the US and China continue to rise with the latest escalation coming after a US Navy warship sailed near China-claimed islands in the South China Sea on Wednesday. This was the second sailing of a warship near China's heavily disputed islands under the Biden administration, according to Reuters.
The US Navy's 7th Fleet's USS Russell (DDG-59), an Arleigh Burke-class destroyer, sailed within 12 nautical miles on a "freedom of navigation operation" (FONOP) of the Spratly Islands, consistent with international law.
"This freedom of navigation operation ("FONOP") upheld the rights, freedoms and lawful uses of the sea recognized in international law by challenging unlawful restrictions on innocent passage imposed by China, Vietnam and Taiwan," Lt. Joe Keiley, a spokesman for the US Navy's 7th Fleet, said in a statement.
The two destroyers' sailings in the South China Sea come a little more than one week after USS Theodore Roosevelt and USS Nimitz, two supercarriers, conducted rare drills in the heavily disputed waters. 
"Unlawful and sweeping maritime claims in the South China Sea pose a serious threat to the freedom of the sea, including freedoms of navigation and overflight, free trade and unimpeded commerce, and freedom of economic opportunity for South China Sea littoral nations," Keiley said in the statement.
The heavily disputed waterway is one of the flashpoints in the US-China relationship, including a trade war, technology war, US sanctions, Hong Kong and Taiwan.
Over the past year, the US has increased aerial patrols, and US Navy warship sails through the disrupted region and near and through the Taiwan Strait, an exercise aimed at angering Beijing. Such "close encounters" and US flyovers and sail throughs in the South China Sea and near Taiwan became more frequent during the Trump presidency's tail-end. 
————————————————-
https://prophecyupdate.blogspot.com/ – MAILONLINE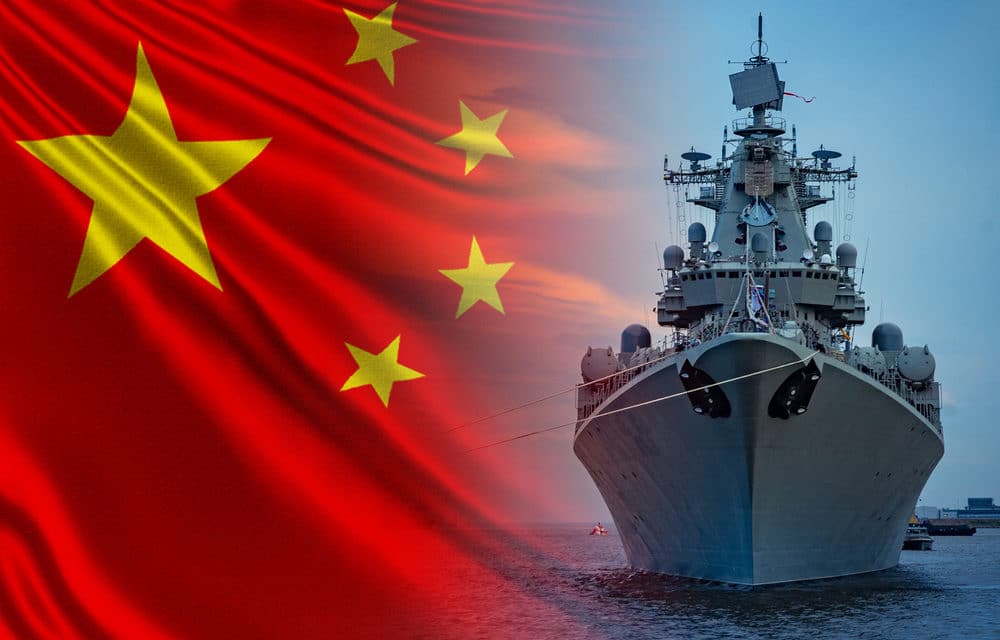 China today has sent two coast guard vessels into Japan's territorial waters amid rising tensions between the two countries over the disputed islands in the East China Sea.
The Chinese ships, including one equipped with what appeared to be an cannon, intruded into the waters near the Japan-administered Senkaku Islands on Tuesday morning, reported Japanese media.
The uninhabited islets in the East China Sea, controlled by Japan but claimed by China, have been at the centre of a long-standing dispute that has plagued the relations between Beijing and Tokyo for years.
The incursion comes after China enacted a new 'Coast Guard Law', also known as the 'open fire' law, which allows the country's sea forces to use weapons against any foreign vessel deemed a threat to its national sovereignty. 
The Senkaku Islands, also called Diaoyu by China, are considered to have great economic and strategic values because they are close to important shipping lines and offering rich fishing grounds.
China and Japan both claim sovereignty over the islets, which are under Japanese administration, preventing wide-scale exploration and development of oil and natural gas in the East China Sea. 
The Chinese vessels spotted today joined two other Chinese coast guard boats that had entered and remained in the waters since Monday, according to Nikkei Asia and Kyoto News, citing the Japan Coast Guard.
The two new ships also harassed a Japanese fishing vessel by pointing their bows towards the boat and making a move to approach it, said the Japanese authorities.
They added that one of the Chinese vessels was equipped with what appeared to be a gun.
Tuesday's incursion is said to be the seventh time this year that Chinese vessels have entered Japanese waters.
It also came after China imposed a new law explicitly allowing its coast guard to use weapons against foreign ships that Beijing sees as illegally entering its territorial waters.
Tokyo has repeatedly voiced alarm over increased Chinese incursions after Beijing enacted the controversial legislation. 
Earlier this month, four ministers from Japan and Britain voiced serious concern about the situation in the East and South China seas and opposed any unilateral attempts to change the status quo, in an apparent reference to China's maritime expansion.
In a joint statement, they wrote: 'The four ministers reaffirmed the importance of upholding freedom of navigation and overflight above the South China Sea and urged all parties to exercise self-restraint and refrain from activities likely to raise tensions.' 
————————————————-
WHAT WAS COMING IS NO LONGER COMING, IT IS ALREADY HERE
Submitted by Dave Hodges on Wednesday, February 17, 2021 – 15:18.
As Steve Quayle says, what is coming is no longer coming, it is already here.
In only a few short weeks, the path of subjugation that Biden has put America on is clearly taking shape. In fact, it is my contention that Biden is no longer acting as the Chief Executive of our nation. That duty has fallen to Kamala Harris as it has been announced that Biden will not be meeting with anyone (eg military, foreign dignitaries, etc.). Who is really running our government? Regardless of who is really running the show, it is clear that lists are being created and a clear enemies of the state posture has been adopted by the present administration. Here are a few of the building blocks of the present tyranny. A quick word about the vaccines. The FDA skipped the animal trials. You are the experimental subjects. We know there are major casualty rates. However, we don't know the extent, because if it being covered up. It is easy to assume the worst in this atmosphere of coverup and censorship. 
WHY THE 60,000 NATIONAL GUARD TROOPS IN DC UNTIL 2022
The fact that Biden and his fellow co-conspirator election fraudsters have to rely on such a large number of National Guard to protect the Capitol means that they are not worried about MAGA, the Proud Boys and Oathkeepers, it means that Biden has not completed the military transition. In other words, Biden fears the military because he does not control them and he is clearly worried about a counter-coup with the stolen election as the reason.
There is another dynamic at play here  as well. I have come to believe that the reason that the military is not cooperating with Biden is because they fear his Chicom associations. If the Chinese ever put a military force on US soil. Many our military leaders would be executed and they know it. This is the breeding ground for a coup. Biden and the rest of the Democrats are governing, as they should, out of fear.
THE CHURCH CONTINUES TO BE COMPROMISED
Several years ago, I interviewed Pastor Walter Mansfield. He was one of the first pastors to be recruited to be a part of DHS' Novad program. We typically call this the Clergy Response Team in which pastors act as agents for the Deep State agenda. There are very clear indicators, as well as sources that will quietly state that the program has clearly been activated.
Mansfield painstakingly showed the nation documents which demonstrated how pastors were recruited to encourage future FEMA camp detainees to peacefully go to the camps and encourage compliance because it was part of Romans 13 admonition to render unto Caesar. However, Mansfield made it clear that the pastors were prevented from referencing the Bible and subsequent scripture because the Christian religion had been used to abuse and oppress Americans in the past. This anti-Christian attitude caused Mansfield to quit NOVAD and speak out against the program in violation of his signed national security agreement.
Again, these forces are being unleashed  as part of the lead up to a rash of false flag attacks. Christians will begin to see many pastors preaching the same sermons in the upcoming weeks which encourage the flock to submit all governmental authority because it is God's will. The false flags will morph into a Nazi Germany footing in this country.
MODIFIED, ECONOMY-DESTROYING LOCKDOWNS CONTINUE
The elite grew tired of small businesses nipping at their collective heels. Prior to the so-called pandemic, small business was strong, thanks to Trump, and were garnering a major market share as compared to the elite's box stores who later received preferential treatment as "essential" businesses.
Modified lockdowns and will continue to be part of the landscape for most states, as the people will never be allowed to recover before the vaccines become mandatory and the new reset, complete with its digital currency are ushered in. These factors will indeed constitute the "mark of the beast". At some future date, historians will describe these events as the pretext for the coming holocaust. I am convinced that the lockdowns are designed with the purposes of destroying the economy and breaking the will of the American people.
Though Unregulated Immigration, Biden Implants An Army of Terrorists
Most Immigrants pose no threat and given time, they often become productive Americans. However, there are persistent reports of MS-13, the CJNG, Iranian terrorists and national Chicoms crossing our border with regularity. This is why there are law enforcement agents who believe that the FBI's current behavior, consisting catching and releasing fake MAGA supporters with pipe bombs and subsequent removal of same from terrorist watch lists,  speaks to the intent of the criminal FBI in overseeing the coming false flag attacks in order to justify the rolling out of the new "secret Gestapo police" that will commence round-ups of 80-100 million Trump supporters.
These border incursions are well-documented and they have left the Border Patrol, the DEA and DHS feeling overwhelmed. One LEA told me that we feel we are fighting against Hitler's government in pushing back against the onslaught of terrorists coming into the country.  
The Review of Food As a Weapon of Strategy Being Perpetrated Against Americans
Since the plandemic, the following has taken place:
Thanks to the pre-planned COVID, the world's food supply chain is destroyed.

Thanks to negligence, the meat packing plants are still closed. This is producing an artificial food shortage that can later be exploited.

The dollar will soon be removed as the World Reserve Currency. This will cause the dollar to lose all backing and the dollar will hyperinflate. Food prices will quickly become unobtainable.

The coming economic crisis will couple with farm ownership issues to produce one stunning revelation: The government will soon control all food. The Green New Deal will know no opposition. Supporting factors include (a) Bill Gates is the largest individual farm owner in the US; (B) the new Capital Gains tax will prevent most farms from being inherited; (C) Large corporate farms are taking over family farms; and, (D) The compilation of these factors will present a situation in which the control of all food will be consolidated in the hands of a few.
Starvation is a powerful tool to ensure cooperation the public in the participation of their own demise.
Gun Confiscation Will Prevent American Self-Defense From a Tyrannical Government
History clearly demonstrates that any form of gun confiscation removes the only barrier standing between the people's defense of themselves against the tyranny of those that control the government. This day is already here, it is just that the country has not overcome their cognitive dissonance. You are on a list and your only means of defense has been targeted. Surrendering your gun is tantamount to submitting to the coming genocide.
CONCLUSION
This is just a brief outline and review what has previously be presented on the CSS. It is not as if this COULD happen. Short of divine intervention, this is already a plan in motion. Behind the plan, in descending order is the hierarchy of the global elite, the Chicoms, a shifting EU, the Deep State and the Biden administration.  
————————————————-
THE GOVERNMENT IS GOING TO START TREATING DOMESTIC "EXTREMISTS" THE SAME AS ISIS OR AL-QAEDA TERRORISTS?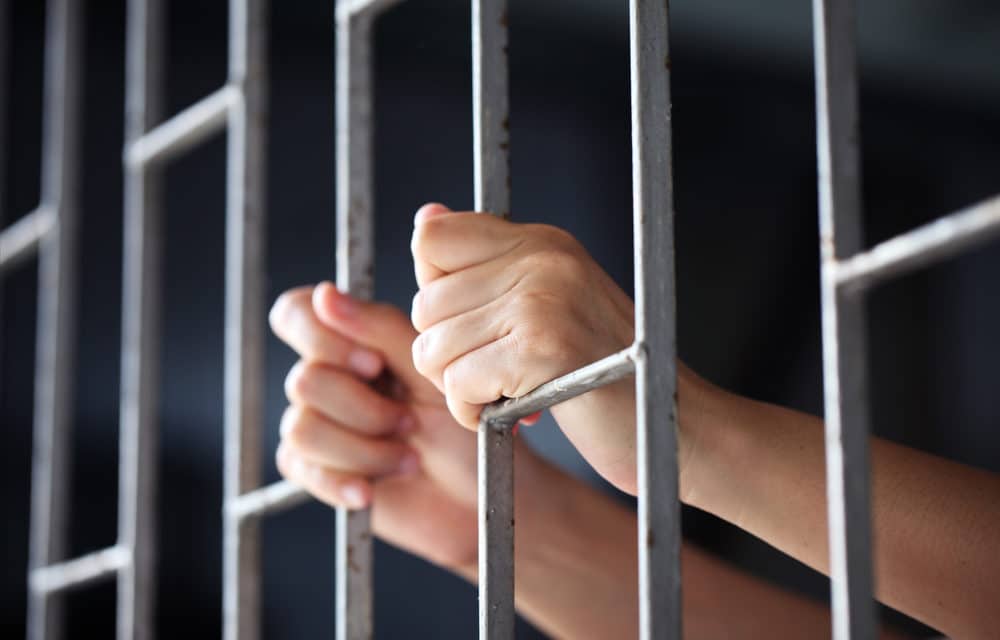 Many Americans were perfectly fine with Islamic terrorists being shipped off to Guantanamo Bay where they would be endlessly waterboarded and tortured in countless other ways.  But now members of Congress are talking about "applying the same penalties" to domestic "extremists" here in the United States.  Does that mean that American citizens will soon be grabbed off the streets and sent to prison camps indefinitely without a trial?  Personally, I am very much against terrorism wherever it is found all over the globe, but what some of our politicians are proposing to do to fight "domestic extremism" goes way over the line.  Once you are done reading this article, I believe that you will share my concerns.
Even before the last election, the Department of Homeland Security was putting out some very alarming statements.  For example, last October DHS officials came to the conclusion that U.S.-based extremists are now "the primary terrorist threat inside the United States"…
"The primary terrorist threat inside the United States will stem from lone offenders and small cells of individuals," said the department's first Homeland Threat Assessment. "Some U.S.-based violent extremists have capitalized on increased social and political tensions in 2020, which will drive an elevated threat environment at least through early 2021."
If DHS officials had been referring to the groups that have been rioting, looting and burning our cities for the past 12 months, that assessment would make a lot of sense.
But of course that was not who they were talking about.
The attack has left many lawmakers, and especially Democrats, insisting that domestic terrorism has eclipsed the threat from foreign actors such as the Islamic State and al-Qaeda. DHS and its agencies are responsible for securing the country's borders, ports, transportation and cyber systems, generally leaving the monitoring of extremist groups and terrorism investigations to the FBI. But DHS and its agencies have nearly eight times as many employees as the FBI, and calls for the department to play a more muscular role in combating domestic extremism have policymakers looking at new ways to enlist its resources.
Once again, these Democrats are not talking about the groups that attack police stations, courthouses and federal buildings on an almost nightly basis.
Instead, their focus is almost exclusively on those that have "far right" political views.
Democrat Tulsi Gabbard is warning that her colleagues in Congress intend to define "extremist" so broadly that it could apply to nearly half the country…
"What characteristics are we looking for as we are building this profile of a potential extremist, what are we talking about? Religious extremists, are we talking about Christians, evangelical Christians, what is a religious extremist? Is it somebody who is pro-life? Where do you take this?" Gabbard said.
She said the proposed legislation could create "a very dangerous undermining of our civil liberties, our freedoms in our Constitution, and a targeting of almost half of the country."
Last month, I wrote an article about the new bill that she was talking about.  It is called the Domestic Terrorism Prevention Act of 2021, and it is basically the Patriot Act on steroids.
Of course it won't be used against terrorists on the left.  During a recent discussion about domestic extremism, Democrat Bennie Thompson (who is the chairman of the House Homeland Security Committee) specifically used the word "patriots" to describe the sort of person that he intends to target…
"A lot of them mask themselves under some guise of being patriots or some form of citizen, but the question is, what do they advocate?"
That statement should chill you to the core.
"Republican" Michael McCaul, who is also on the House Homeland Security Committee, has gone even farther.
Rep. Michael McCaul (R-Tex.), the committee's former chairman, joined lawmakers calling for specific federal sanctions for domestic terrorism, potentially applying the same penalties as those that exist for terrorism that originates overseas. Such legislation could include penalties for providing material support to domestic groups and laws holding technology companies responsible for violent and extremist content on their platforms.
"I think it sends a strong message about where Congress is that we're going to treat domestic terrorism on an equal plane as international terrorism," McCaul said.
So what happens to terrorists overseas?
They are ruthlessly gunned down, their homes are hit by unexpected drone strikes, or if they are really lucky they get hauled off to Guantanamo Bay.
Without a doubt, terrorism has no place in our society.
And if authorities really wanted to do something about it, they should arrest the terrorists that are endlessly committing violence in Seattle, Portland and other major cities.
But whenever an American citizen is arrested, it is imperative that every constitutional right is respected and that citizen is given a fair trial.
Sadly, the measures that some members of Congress are now proposing cross quite a few lines that should never, ever be crossed.
Detaining U.S. citizens indefinitely without a trial is something that should never, ever be done.
Sending drones to "take out" U.S. citizens simply because of what they believe is something that should never, ever be done.
And torturing U.S. citizens in the name of "fighting extremism" is something that should never, ever be done.
All of these things have been done to ISIS and Al-Qaeda terrorists, and now members of Congress want "domestic extremists" to be treated the same way.
Since the definition of a "domestic extremist" now covers close to half the country, there is a very good chance that you could potentially be considered a "domestic extremist" too.
We have reached such a critical turning point in our history, and we really are on the verge of losing all of our precious constitutional rights.
https://prophecyupdate.blogspot.com/ – Tyler Durden
Microsoft founder Bill Gates is pushing drastic and 'fundamental' changes to the economy in order to immediately halt the release of greenhouse gasses – primarily carbon dioxide – and 'go to zero' in order to save the planet from long-prognosticated (and consistently wrong) environmental disaster.
Changes we'll need to make in order to realize Gates' vision include:
Allocating $35 billion per year on climate and clean energy research.

Electric everything.

Widespread consumption of fake meat, since cows account for '4% of all greenhouse gases.'

Retooling the steel and cement industries, which Gates says account for 16% of all carbon dioxide emissions, to inject up to 30% of captured C02 into concrete, and create a different type of steel.

Widespread adoption of next generation nuclear energy to supplement wind and solar.
And since producing plants to make fake meat emits gases as well, Gates has backed a company which uses fungus to make sausage and yogurt, which the billionaire calls "pretty amazing."
"When you say fungi, do you mean like mushroom or a microbe?" askedAnderson Cooper in a recent "60 Minutes" interview to promote Gates' new book, "How to Avoid a Climate Disaster."
"It's a microbe," replied Gates, adding "The microbe was discovered in the ground in a geyser in Yellowstone National Park. Without soil or fertilizer it can be grown to produce this nutritional protein — that can then be turned into a variety of foods with a small carbon footprint."
(Speaking of which, it appears that we're already rounding the corner on C02 emissions)
Gates isn't just looking to cut future carbon emissions, he is also investing in direct air capture, an experimental process to remove existing CO2 from the atmosphere. Some companies are  now using these giant fans to capture CO2 directly out of the air, Gates has become one of the world's largest funders of this kind of technology. 
But of all his green investments, Gates has spent the most time and money pursuing a breakthrough in nuclear energy — arguing it's key to a zero carbon future.
He says he's a big believer in wind and solar and thinks it can one day provide up to 80% of the country's electricity, but Gates insists unless we discover an effective way to store and ship wind and solar energy, nuclear power will likely have to do the rest. Energy from nuclear plants can be stored so it's available when the sun isn't shining and the wind isn't blowing. 
Gates also admits he's a hypocrite – telling Cooper "I probably have one of the highest greenhouse gas footprints of anyone on the planet," adding "my personal flying alone is gigantic."
Gates' climate pivot is getting a full-court media press. As Paul Joseph Watson of Summit News writes:
Bill Gates has been lauded as the man to "save the world" and help the planet reach zero carbon emissions in a new report by Wired Magazine, despite such standards not being reflected in the billionaire philanthropist's own lifestyle.
The article investigates how Gates plans to achieve a "zero carbon" world and promotes his new book which argues "it's time we make real societal, economic and logistic changes to our way of life to avoid disaster."
According to Gates, the planet needs to reach zero carbon emissions in order to "avoid catastrophe."
————————————————-
FLORIDA VS CALIFORNIA TAKE OPPOSITE APPROACHES TO COVID – INTERESTING RESULTS
https://prophecyupdate.blogspot.com/ – Tyler Durden
How is it that California enacted draconian COVID lockdown measures, yet had nearly identical results to Florida – a state which went out of its way to avoid shackling residents with small business-killing prohibitions and mentally unhealthy isolation?
According to an analysis by the Daily Mail, California Governor Gavin Newsom's (D) strict lockdowns resulted in 8,499 cases and 130 deaths per 100,000 residents, while Florida Gov. Ron DeSantis's hands-off approach – such as lifting an ordinance preventing people from operating businesses and restaurants – has resulted in 8,306 cases and 117 deaths per 100,000 residents.
Not only that, both states followed roughly the same trajectories for various COVID-19 metrics – with Florida looking better by virtually every measure when adjusted for population, and California looking like Orwellian overlords save for multiple judges which have tossed Newsom's edicts because the state failed to provide a scientific basis for their decisions – and has concealed their 'methodology' that has driven business-killing decisions.
————————————————-
https://prophecyupdate.blogspot.com/ –
A magnitude M6.2 Earthquake rocked Vanuatu last night. It is the 14th major quake, mag 6 or higher in an incredible seismic February with all the major quakes occurring along the Pacific Ring Of Fire. 2021 has so recorded 26 major quakes which are also very impressive considering we are still in the middle of February.
According to the USGS, the eastern margin of the Australia plate is one of the most seismically active areas of the world due to high rates of convergence between the Australia and Pacific plates and in the last week, this area has been extremely active with no more than 11 major quakes, mag 6 or higher and more than 100 fore and aftershocks from Vanuatu to the southeast of Caledonia. It is worthwhile keeping tabs on this area in the coming weeks because the activity we are seeing could well be the beginning of something much bigger in the near future.
————————————————-
https://prophecyupdate.blogspot.com/ –
A magnitude 5.5 earthquake near Patras, Achaea, Western Greece, Greece, was reported only 6 minutes ago by the German Research Centre for Geosciences (GFZ), considered one of the key international agencies that monitor seismic activity worldwide. The earthquake occurred at a shallow depth of 10 km beneath the epicenter early morning on Wednesday 17 February 2021 at 5:36 am local time. The exact magnitude, epicenter, and depth of the quake might be revised within the next few hours or minutes as seismologists review data and refine their calculations, or as other agencies issue their report.
Based on the preliminary seismic data, the quake should have been widely felt by almost everyone in the area of the epicenter. It might have caused light to moderate damage. 
Moderate shaking probably occurred in Kastraki (pop. 910) located 7 km from the epicenter, Nafpaktos (pop. 13,400) 12 km away, and Aigio (pop. 20,400) 19 km away.
In Patras (pop. 168,000) located 26 km from the epicenter, and Agrinio (pop. 46,900) 55 km away, the quake should have been felt as light shaking.
Weak shaking might have been felt in Livadeia (pop. 21,500) located 79 km from the epicenter, Amaliada (pop. 16,800) 85 km away, Pýrgos (pop. 22,400) 92 km away, and Corinth (pop. 30,200) 99 km away.
————————————————-
HUGE MAGNITUDE 7.8 EARTHQUAKE STRIKES ALASKA
 (CNN) – An earthquake with a preliminary magnitude of 7.8 struck off the coast of Alaska early Wednesday morning.
The earthquake was centered 60 miles, or 98 kilometers, south-southeast, of Perryville, Alaska, according to the US Geological Survey. The quake is considered shallow at about six miles, or 10 kilometers, deep.
"Anything below 70 kilometers is considered a shallow quake," CNN meteorologist Allison Chinchar previously said. "That's important, because shallow earthquakes often cause the most damage, compared to the ones that are deeper, regardless of the strength."
A tsunami warning had been issued following the earthquake, according to the National Oceanic and Atmospheric Administration. The warning was in effect for south Alaska and the Alaska peninsula — Pacific coasts from Kennedy Entrance, Alaska (40 miles southwest of Homer) to Unimak Pass, Alaska, according to the Tsunami Warning Center.

 

READ MORE

:
————————————————-
THE ECONOMIC CRISIS CAUSED BY THIS PANDEMIC HAS DRAMATICALLY ALTERED HOW AMERICANS ARE LIVING THEIR LIVES
Https://Endtimeheadlines.Org/2021/02/Rush-Limbaugh-Conservative-Talk-Radio-Pioneer-Dead-At-70/ – February 14, 2021 by Michael Snyder
]This seemingly endless COVID pandemic is causing immense stress for millions of ordinary Americans.  In past articles, I have discussed the fact that surveys have shown that Americans are drinking more alcohol and taking more drugs during this pandemic.  Even more alarming, we have seen suicide rates spike over the past 12 months as well.  Sadly, this isn't just happening here in the United States.  All over the globe, more people are ending their own lives during this pandemic.  But of course most people aren't going to go that far.  Instead, most people are just going to quietly struggle along, but in the process many of them are making huge changes to their lifestyles.
For example, this pandemic appears to be greatly affecting both marriage and divorce rates.  Here are just a couple of examples…
In Oregon, divorces in the pandemic months of March through December were down about 24% from those months in 2019; marriages were down 16%. In Florida, for the same months, divorces were down 20% and marriages were down 27%.
I can understand why so many Americans are putting off marriage right now.  A wedding can be extremely expensive, and many Americans may be hesitant to permanently tie the knot with so much economic uncertainty in our future.
But why are divorce rates down by so much?
That is a very good question.  Limited access to courts during the lockdowns was certainly one factor, and many Americans are also concerned about what a divorce would mean for them financially…
One reason for fewer divorces: In many states, access to courts for civil cases was severely curtailed during the pandemic's early stages. Another reason, according to marriage counselors, is that many couples backed off from a possibly imminent divorce for fear it would only worsen pandemic-fueled financial insecurity.
Meanwhile, this pandemic has also caused more Americans than ever to put off having children.
According to a Bloomberg analysis, births decreased by 19 percent in California between December 2019 and December 2020. Data from Florida, Hawaii, Arizona, and Ohio show large declines in birth rates since the pandemic started compared to the previous year's data, too. A survey conducted by Modern Fertility, a company that sells fertility tests directly to consumers, found that 30 percent of nearly 4,000 people surveyed stated they changed their fertility plans due to COVID-19. One in four of those respondents said they've become unsure about having children at all; the most commonly cited reason was uncertainty about the world.
At the beginning of this pandemic, some had suggested that we may see a "baby boom", but it appears that we are experiencing a "baby bust" instead.
The rising cost of living is causing a tremendous amount of stress for ordinary Americans as well.
Thanks to the crazy spending that Congress has been doing and the reckless money printing that the Federal Reserve has been engaged in, the money supply is skyrocketing and prices are aggressively rising all over the country.
Just look at what has been happening to natural gas prices.  The recent cold snap has created a dramatic spike in demand, and this has pushed natural gas prices to unprecedented levels.  The following comes from Zero Hedge…
… we hit the proverbial offe rless market where any natgas that was available would be purchased at virtually any price, which is why midcontinent prices such as the Oneok OGT nat gas spot exploded from $3.46 one week ago, to $9 on Wednesday, $60.28 on Thursday and an insane $377.13 on Friday, up 32,000% in a few days. This is one of those places where having a limit up circuit breaker could actually be useful, even though there simply is nowhere near enough product to satisfy demand at any price hence the explosive move.
Hubs across the Midcontinent led the surge in prices again Feb. 12 as weather forecasts predicted the coldest temperatures in more than a decade would hit the region over the upcoming holiday weekend. Platts reported that at locations across Kansas, Oklahoma and Eastern Arkansas, hub prices were trading at single-day record highs around $200 to $300/MMBtu. Regional hubs, which typically service only limited local demand, saw fierce competition among shippers, utilities and end-users looking to meet weekend requirements.
This is a reminder of what can happen when things get crazy.
If a short-term cold spell can cause this much chaos, what would happen during a long-term national emergency?
That is something to think about.
Other Americans don't need to worry about heating their homes, because this pandemic has forced them to live in their vehicles…
Americans are being driven into their vehicles by pandemic-fueled woes. And their ranks are likely to grow as the government safety net frays and evictions and foreclosures rise.
"It's in times of crisis that the fragility of our systems are laid bare," said Graham Pruss, a postdoctoral scholar with the Benioff Homelessness and Housing Initiative at the UC San Francisco Center for Vulnerable Populations.
Particularly on the west coast, government officials have been setting up huge parking lots where those that live in their vehicles can sleep safely at night.
Many of those that are now sleeping in their vehicles were once living comfortable middle class lifestyles, but now this crisis has changed everything.  Nicholas Atencio and Heather Surovik are two examples…
For months, Nicholas Atencio and girlfriend Heather Surovik spent nearly every minute of their lives together in a 2000 Cadillac Escalade.
After Atencio, 33, lost his job as a plumber in May, he and Surovik, 36, delivered for Grubhub by day and at night curled up with their puppy on an air bed in the back of their car parked in a lot in Longmont, Colorado, dreaming of being reunited under one roof with Surovik's teenage son who was living with his grandmother.
Have you ever spent a night in a vehicle?
If you have, then you already know that it isn't pleasant.
Unfortunately, once eviction moratoriums are finally lifted all over the country we are going to see the largest tsunami of evictions in American history.
So that means that a lot more people are going to end up sleeping in their vehicles.
These are very troubled times, and they are about to get even more troubled…
***Michael's new book entitled "Lost Prophecies Of The Future Of America" is now available in paperback and for the Kindle on Amazon.***
About the Author: My name is Michael Snyder and my brand new book entitled "Lost Prophecies Of The Future Of America" is now available on Amazon.com.  In addition to my new book, I have written four others that are available on Amazon.com including The Beginning Of The End, Get Prepared Now, and Living A Life That Really Matters. (#CommissionsEarned)  By purchasing the books you help to support the work that my wife and I are doing, and by giving it to others you help to multiply the impact that we are having on people all over the globe.  I have published thousands of articles on The Economic Collapse Blog, End Of The American Dream and The Most Important News, and the articles that I publish on those sites are republished on dozens of other prominent websites all over the globe.  I always freely and happily allow others to republish my articles on their own websites, but I also ask that they include this "About the Author" section with each article.  The material contained in this article is for general information purposes only, and readers should consult licensed professionals before making any legal, business, financial or health decisions.  I encourage you to follow me on social media on Facebook, Twitter and Parler, and any way that you can share these articles with others is a great help.  During these very challenging times, people will need hope more than ever before, and it is our goal to share the gospel of Jesus Christ with as many people as we possibly can.
————————————————-
SALVATION
CLICK ON LINKS BELOW:
WHAT IS SALVATION? What is the Christian doctrine of salvation?
SIMPLY Salvation is believing in the Lord Jesus Christ death on the Cross where he gave his life for us. And
HOW DOES GOD SAVE

?

In the Christian doctrine of salvation, God has rescued us through (JESUS CHRIST DEATH (ON THE CROSS) AND HIS "RESURRECTION) (John 3:17). Specifically, it was Jesus' death on the cross and subsequent resurrection that achieved our salvation (Romans 5:10; Ephesians 1:7). Scripture is clear that salvation is the gracious, undeserved gift of God (Ephesians 2:5, 8) and is only available through faith in Jesus Christ (Acts 4:12).
AND IT IS A "FREE" GIFT, BASED ON OUR LOVE FOR JESUS SACRIFICE FOR US AND OUR CONTINUAL SINS THAT MUST BE "FORGIVEN" THROUGH HIS SACRIFICE.
————————————————
AN EXAMPLE OF THE SINNERS PRAYER:
Dear Father,
I now believe that Jesus Christ is Your only begotten Son, that He came down to our earth in the flesh and died on the cross to take away all of my sins and the sins of this world. I believe that Jesus Christ then rose from the dead on the third day to give all of us eternal life.
Lord Jesus,
I now confess to You all of the wrong and sinful things that I have ever done in my life. I ask that You please forgive me and wash away all of my sins by the blood that You have personally shed for me on the cross. I am now ready to accept You as my personal Lord and Savior. I now ask that You come into my life and live with me for all of eternity.
Father, Jesus – I now believe that I am truly saved and born again.
Thank You Father.
Thank You Jesus.
————————————————
JESUS CHRIST RETURN FOR HIS CHURCH IS "IMMINENT"
Matt. 7:27 And the rain descended, and the floods came, and the winds blew, and beat upon that house; and it fell: and great was the fall of it.
Matt. 24:38 For as in the days that were before the flood they were eating and drinking, marrying and giving in marriage, until the day that Noe entered into the ark,
Matt. 24:39 And knew not until the flood came, and took them all away; so shall also the coming of the Son of man be
——————————————–
DON'T WAIT FOR THE LAST MINUTE
We are currently in the "Birth Pangs" pending the coming "7 year TRIBULATION" period, where all the Nations on Earth will be subject to God's Wrath on an "UNGODLY" World. The Rapture of Jesus Christ Church is "TOTALLY" imminent; And what will follow after that will be massively more devastating that we are seeing right now (Read

Revelation Ch 6 – 22

) God is trying to get everyone's attention to the coming Judgments; He does not want "ANYONE" to perish, but all to come to repentance. He loves us, but will not stand idly by and watch the World, (His Creation) turn to sin and debauchery). We are currently living in a fallen "Satanic" World where "EVIL", is totally accepted, "and God and his Love for his Church": is being exponentially rejected. The time has come when God HAS TO intervene, and he is (The prophetic word listed in his Word the Bible is being fulfilled exponentially).
——————————————————
THE NEW WORLD ORDER:
ONE WORLD GOVERNMENT – ONE WORLD ECONOMIC SYSTEM – ONE WORLD RELIGION
Dan. 9:27 And he shall confirm the covenant with many for one week: and in the midst of the week he shall cause the sacrifice and the oblation to cease, and for the overspreading of abominations he shall make it desolate, even until the consummation, and that determined shall be poured upon the desolate
Dan. 7:24 And the ten horns out of this kingdom are ten kings that shall arise: and another shall rise after them; and he shall be diverse from the first, and he shall subdue three kings
Rev. 17:12 And the ten horns which thou sawest are ten kings, which have received no kingdom as yet; but receive power as kings one hour with the beast
—————————————————-
THE MARK OF THE BEAST:
DON'T TAKE THE MARK OF THE BEAST WHICH IS (CHANGING YOUR D.N.A.) AND GIVING YOUR CONTROL OVER TO THE "BEAST SYSTEM" – THIS IS AN ABONOMINATION TO GOD: (YOU ARE HIS CREATION):
Rev. 13:14 And deceiveth them that dwell on the earth by the means of those miracles which he had power to do in the sight of the beast; saying to them that dwell on the earth, that they should make an image to the beast, which had the wound by a sword, and did live.
Rev. 13:15 And he had power to give life unto the image of the beast, that the image of the beast should both speak, and cause that as many as would not worship the image of the beast should be killed.
Rev. 14:9 And the third angel followed them, saying with a loud voice, If any man worship the beast and his image, and receive his mark in his forehead, or in his hand
THE PUNISHMENT FROM GOD FOR THOSE WHO TAKE THE MARK AND WORSHIP THE "BEAST SYSTEM":
Rev. 14:10 The same shall drink of the wine of the wrath of God, which is poured out without mixture into the cup of his indignation; and he shall be tormented with fire and brimstone in the presence of the holy angels, and in the presence of the Lamb:
 (YOU ARE GOD'S CREATION – CHANGING YOUR D.N.A. AND/OR GIVING YOUR ALLEGANCE TO ANOTHER ENTITY I.E. (THE ANTICHRIST) – IS AN ABONOMINATION TO GOD):
————————————————-
THE FUTURE CONONAVIRUS INJECTION AT THIS POINT IN TIME ALSO APPEARS TO BE "MASSIVELY" AGAINST GOD AS IT WILL IS ALSO TAINTED WITH A CHANGE IN YOUR (R.N.A. WHICH CHANGES YOUR D.N.A.) AND WILL ALTER YOUR BODY IN MANY WAYS, (INCLUDING DEATH).
————————————————-
 WEBPAGE ADMINISTRATOR:
(THE AUSTRALIAN R.N.A. VACCINE)
You Know, there comes a time in one's life when you just have to speak up regarding the "Blatant "Stupidity", "Greed", "Corruption", "Lies", "ETC" that some people have in their Soul; To say we have to have the Vaccine because of an "I SAID SO" attitude; even if it is Tainted with "DEATH", it can change your R.N.A. to Totally Change your D.N.A. Causing "DEATH". And "OH" if you change your D.N.A. don't look to God to have Mercy on you "IF" you survive, because "GOD" is the "CREATOR" of your "SOUL", and your "BODY". And once you change your D.N.A. you WILL become "NEPHLINIC," i.e. a different person. This is what the fallen Angels did after God Created Adam and Eve, they changed "Animal", and "Human" D.N.A. Which turned "Humans & Animals into a Totally different Species, i.e. it made them "NEPHLIMIC" "NOT OF GOD". God's Judgment is coming upon the people that are creating this "Ungodly" Evil, and like it was before the "FLOOD", so it will be again; Destruction of God's Creation over a "SEVEN YEAR PERIOD". Revelation Chapter 6 to Revelation Chapter 22. Which is about to start any time in the very near future.
This RNA "Vaccine" is "NOT APPROVED", and Trials that they recently conducted on people in Korea, Africa, and God knows where else, resulted in "Hundreds" of Deaths, and left the rest very sick and dying. And since then "tens of Thousands" of people are becoming very sick after the jab, and most are dying. Ask yourself why are they vaccinating Nursing Home residents and Hospitals first; the answer is because the New World Order's Objective is to Eliminate every person over 70 Years Old, and that is exactly what is happening Worldwide;
The "AGENDA" of the "NEW WORLD ORDER" "THE ORDER OF THE PROTOCOLS OF ZION" is to wipe out "EIGHT TENTH'S OF HUMANITY", and leave enough room for the "ELITES" to live in peace and harmony". But they have not considered God into this equation, and he is our Creator and he loves his Creation with a passion –Jesus Christ died for us on the cross at calvary, and Once the Church has gone from this World God's vengeance will commence on the Ungodly of this World.
THE NEW WORLD ORDER THAT HAS ALREADY BEGUN, It Means A "ONE WORLD GOVERNMENT", A ONE WORLD CHURCH, AND A ONE WORLD RELIGION ("CHRISLAM"). "AND IT IS PURE EVIL"
PLEASE ACCEPT GOD'S FREE GIFT OF SALVATION. IT IS OUR ONLY HOPE