Bio Hackers and the Mark of the Beast

279K subscribers
 

Please Help Support This Ministry:

https://www.paypal.me/watchman1963

Cash App : $watchman1963 Please subscribe to my backup channel:

https://www.youtube.com/channel/UC4nc…

Current Events Linked To Biblical Prophecies. Everything is unfolding just as the bible foretold. Wars, Volcanic Eruptions, Earthquakes, Extreme Weather, Christian Persecution, Violence and more!
Matthew 24:3-14 3 Now as He sat on the Mount of Olives, the disciples came to Him privately, saying, "Tell us, when will these things be? And what will be the sign of Your coming, and of the end of the age?" 4 And Jesus answered and said to them: "Take heed that no one deceives you. 5 For many will come in My name, saying, 'I am the Christ,' and will deceive many. 6 And you will hear of wars and rumours of wars. See that you are not troubled; for all these things must come to pass, but the end is not yet.
7 For nation will rise against nation, and kingdom against kingdom. And there will be famines, pestilences,[b] and earthquakes in various places. 8 All these are the beginning of sorrows. 9 "Then they will deliver you up to tribulation and kill you, and you will be hated by all nations for My name's sake. 10 And then many will be offended, will betray one another, and will hate one another.
11 Then many false prophets will rise up and deceive many. 12 And because lawlessness will abound, the love of many will grow cold. 13 But he who endures to the end shall be saved. 14 And this gospel of the kingdom will be preached in all the world as a witness to all the nations, and then the end will come.
———————————————
Experts warns Coronavirus is reaching Tipping Point

56.9K subscribers
 

You will hear the following in this Broadcast: -Spread of Virus at tipping point -Italy rushes to contain Europe's first major virus outbreak -Virus pushes beyond Asia, taking aim at Europe, Mideast -U.S. CDC confirms 53 coronavirus cases, including repatriated citizens -Federal judge blocks coronavirus quarantine in California city -Coronavirus threatens shortages of about 150 drugs
———————————————
Mysterious Animal Die-off In China—Signs of the Last Days
•

Streamed live 16 hours ago

39.7K subscribers
 

Wild & feral animals are now dying in China as animals are still at the center of coronavirus pestilence with them suspected as the origin from a food market or lab. People are dying from the animals of earth as sign of the Revelation Prophecy. Support this ministry so we can continue sharing signs of Biblical prophecy to the world, donate here:

https://signsofthelastdays.org/produc…
———————————————
Genesis Chapter 11: The Future Predicted in the Past Has Now Become the Present – Part 2

165K subscribers
 

Genesis Chapter 11: The Future Predicted in the Past Has Now Become the Present Part 2 I am Pastor Brandon Holthaus, and I want to welcome you to our Rock Harbor Church's YouTube Channel. We desire to reach people with the truth; believers and unbelievers alike. We connect dots of events that are happening in the world from a Biblical perspective and also a prophetic perspective. We offer prophecy updates, discipleship lessons, and sermons to help people grow in the Lord and come to the knowledge of the truth.

https://rockharborchurch.net https://rockharborchurch.net

Pastor Brandon Holthaus
———————————————
LATEST NEWS CLIPS – ARTICLES THE THURSDAY 27th FEBRUARY 2020
WE PREACH THE BLESSED HOPE FOR THE FUTURE IN JESUS CHRIST OUR SAVIOUR
1Cor. 12:3 Wherefore I give you to understand, that no man speaking by the Spirit of God calleth Jesus accursed: AND THAT NO MAN CAN SAY THAT JESUS IS THE LORD, BUT BY THE HOLY GHOST.
"Behold, I come like a thief! Blessed is he who stays awake and keeps his clothes with him, so that he may not go naked and be shamefully exposed."
"And you know what is restraining him now so that he may be revealed in his time. For the mystery of lawlessness is already at work. Only he who now restrains it will do so until he is out of the way."
—————————————-
JESUS CHRIST RETURN FOR HIS CHURCH IS "IMMINENT"
Matt. 7:27 And the rain descended, and the floods came, and the winds blew, and beat upon that house; and it fell: and great was the fall of it.
Matt. 24:38 For as in the days that were before the flood they were eating and drinking, marrying and giving in marriage, until the day that Noe entered into the ark,
Matt. 24:39 And knew not until the flood came, and took them all away; so shall also the coming of the Son of man be
——————————————–
DON'T WAIT FOR THE LAST MINUTE
We are currently in the "Birth Pangs" of the coming "7 year TRIBULATION" period, where all the Nations on Earth will be subject to God's Wrath on an "UNGODLY" World. The Rapture of Jesus Christ Church is "TOTALLY" imminent; And what will follow after that will be massively more devastating that we are seeing right now (Read Revelation Ch 6 – 22) God is trying to get everyone's attention to the coming Judgements; He does not want "ANYONE" to perish, but all to come to repentance. He loves us, but will not stand idly by and watch the World, (His Creation) turn to sin and debauchery). We are currently living in a fallen "Satanic" World where "EVIL", is totally accepted, and God and his Love is being exponentially rejected. The time has come when God HAS TO intervene, and he is (The prophetic word listed in his Word the Bible is being fulfilled exponentially).
——————————————————
Rom. 1:18 For the wrath of God is revealed from heaven against all ungodliness and unrighteousness of men, who hold the truth in unrighteousness;
Rom. 2:5 But after thy hardness and impenitent heart treasurest up unto thyself wrath against the day of wrath and revelation of the righteous judgment of God
Eph. 5:6 Let no man deceive you with vain words: for because of these things cometh the wrath of God upon the children of disobedience.
Col. 3:6 For which things' sake the wrath of God cometh on the children of disobedience:
James 1:20 For the wrath of man worketh not the righteousness of God.
Rev. 14:10 The same shall drink of the wine of the wrath of God, which is poured out without mixture into the cup of his indignation; and he shall be tormented with fire and brimstone in the presence of the holy angels, and in the presence of the Lamb:
Rev. 14:19 And the angel thrust in his sickle into the earth, and gathered the vine of the earth, and cast it into the great winepress of the wrath of God.
Luke 21:25 And there shall be signs in the sun, and in the moon, and in the stars; and upon the earth distress of nations, with perplexity; the sea and the waves roaring;
Luke 21:26 Men's hearts failing them for fear, and for looking after those things which are coming on the earth: for the powers of heaven shall be shaken
Luke 12:37 Blessed are those servants, whom the lord when he cometh shall find watching: verily I say unto

you, that he shall gird himself, and make them to sit down to meat, and will come forth and serve them
——————————————————
SO WON'T YOU ACCEPT JESUS NOW AND BE REMOVED FROM THAT EVENT  (OF TRIBULATION) AND LIVE FOREVER WITH JESUS IN THE FAMILY OF GOD THIS WORLD IS IN "DISTRESS" AND IT WILL SOON BE IN TRIBULATION?
2 "(For he saith, I have heard thee in a time accepted, and in the day of salvation have I succoured thee: behold, now is the accepted time; behold, now is the day of salvation.)" (2nd Corinthians 2:6)
——————————————-
DAILY CHRISTIAN BIBLICAL QUESTIONS AND ANSWERS:
——————————————-
The Christian Life
https://gracethrufaith.com/ask-a-bible-teacher/the-christian-life/
QUESTION:    I was reading through James and stumbled upon James 4:4. I've been taught that having possessions and hobbies are okay, as long as they don't become the center of my life and get in the way between me and God. But after reading this verse, I've found anything I do for fun to be a bit disconcerting. I know in all things I should act for the Lord, but if I'm just playing a sport or watching a movie, I find it hard to connect that with God in some way; it seems impossible. I was hoping for your respected opinion on this matter.
ANSWER:

 

   James 4:4 says, "You adulterous people, don't you know that friendship with the world is hatred toward God? Anyone who chooses to be a friend of the world becomes an enemy of God."
I think your interpretation goes beyond the intent of this verse. It doesn't mean that our every thought has to be oriented toward God or else we're His enemy. It just means we should live our life according to Biblical principles, and make His will for us our primary concern, instead of lusting after the things of this world. There's plenty of room in the Christian life for playing sports or watching movies or other such activities. Remember, Jesus said, "I have come so they could have life and have it abundantly" (John 10:10).
More On The Christian Life
https://gracethrufaith.com/ask-a-bible-teacher/more-on-the-christian-life/
QUESTION:    There are some Christians at my Church who still tell coarse jokes more often than not, they lust openly, and talk about things they shouldn't. They always want me to hang out with them, and have "fun". Now, I have just recently came back to Christ, and they still expect me to be the old man I was. My question is this: I know we are saved by grace through faith, not based on works but on Jesus's obedience alone, and once we are saved, we cannot be lost. However, shouldn't they be showing some remorse here? Shouldn't they who claim to be Christians, act like Christians?
ANSWER:

 

   "Do not let any unwholesome talk come out of your mouths, but only what is helpful for building others up according to their needs, that it may benefit those who listen. And do not grieve the Holy Spirit of God, with whom you were sealed for the day of redemption."
The main reason Paul was so insistent that believers should live up to what we have already attained (Phil. 3:16) is that's how we express our gratitude for the free gift of salvation. But in (Ephesians 4:29-30) he gave us another good reason. Many Christians don't think about the fact that the Holy Spirit is sealed within us and is forced to observe all our behavior. He hears everything we say and sees everything we do. Out of respect for Him, we should not purposely engage in any kind of behavior that He considers to be offensive.
This is not meant as a "big brother is watching" kind of thing. The Holy Spirit knows we're human and have a sin nature, and that all of our sins have already been forgiven, so we don't have to walk around like we're on eggshells. But we should be more aware of how what we say and do comes across, if only out of courtesy to Him.
Christian Life In The Millennium
https://gracethrufaith.com/ask-a-bible-teacher/christian-life-millennium/
QUESTION:    You recently stated "we can assume there will be no more prophecy after the end of the 70th Week, which coincides with the Second Coming." But you also stated "I'm guessing the Lord will have additional revelation for man in the early days of the Millennium like He did for us." By that do you mean you believe post Second Coming revelation will not be prophetic? I am confused. Please explain what you mean.
ANSWER:    You're referring to "Questions About The Millennium" and "

Seal Up Vision And Prophecy

". Paul's letters came after the Church was born. They mainly consist of instructions on how to actualize our faith during the Church Age that cannot be found in the Old Testament. These instructions are not thought of as prophecy.
In my answer I was speculating that something similar to Paul's letters will be provided to Millennial believers explaining how to actualize their faith. From what little we know, it appears that Christian life in the Millennium will be different from what it is for the Church, and most of the questions I receive about it are not answered in the New Testament.
——————————————————-
NEWS CLIPS OBTAINED FROM MANY SOURCES – INCLUDING

Tracking bible prophecy.org
Rapture Ready News
Prophecyupdate.Com
Main News Channels
End Times Headlines
Prophecyupdateblogspot.com
Stevequayle.com
Gracethrufaith.com
Nowtheendbegins.com
Other Christian Sites
(CLICK ON) LATEST DAILY NEWS CLIPS:
ISRAEL NEWS:
Zech. 12:2 Behold, I will make Jerusalem a cup of trembling unto all the people round about, when they shall be in the siege both against Judah and against Jerusalem.
Zech. 12:3 And in that day will I make Jerusalem a burdensome stone for all people: all that burden themselves with it shall be cut in pieces, though all the people of the earth be gathered together against it
WORLD TERRORISM – WARS
GENERAL WORLD NEWS:
WORLD FINANCE:
Rev. 6:6 And I heard a voice in the midst of the four beasts say, A measure of wheat for a penny, and three measures of barley for a penny; and see thou hurt not the oil and the wine
MASSIVE EARTH CHANGES/EARTHQUAKES/VOLCANOES ETC:
2Chr. 7:13 If I shut up heaven that there be no rain, or if I command the locusts to devour the land, or if I send pestilence among my people;
2Chr. 7:14 If my people, which are called by my name, shall humble themselves, and pray, and seek my face, and turn from their wicked ways; then will I hear from heaven, and will forgive their sin, and will heal their land
CORONAVIRUS NEWS CLIPS:
EXTRA WORLD – ALTERNATIVE NEWS:
Please keep in mind that this collection of News Articles is mainly concerning America, but also take note that what happens in America will also "Dramatically" affect Australia and the rest of the World "Massively".
————————————————-
WORLD – PROPHETIC NEWS ARTICLES PRESENTATION  THURSDAY 27th FEBRUARY 2020
MIDDLE EAST AND WORLD WAR LOOMING THE BUILD UP TO PSALM 83  – ISAIAH 17 AND GOG OF MAGOG WARS EZEKIEL 37-38:
THE WHOLE WORLD IS UNSTABLE FINANCIALLY, POLITICALLY, PHYSICALLY, MORALLY, GODLY: – AND BECOMING MORE SO DAILY. (WE ARE IN THE BEGINNING OF SORROWS (MATT 24:8)
THE BIBLE STATES THAT IT WILL ONLY GET WORSE BEFORE THE START OF THE TRIBULATION OF MANKIND – (REVELATION 6)
But before that we have to go through the Birth Pangs

, leading up to the Tribulation of Mankind; and I feel that the beginning of Matthew 24 explains that time very well.
Matt. 24:6 And ye shall hear of WARS AND RUMOURS OF WARS: see that ye be not troubled: for all these things must come to pass, but the end is not yet.
Matt. 24:7 FOR NATION SHALL RISE AGAINST NATION, AND KINGDOM AGAINST KINGDOM: and there shall be famines, and pestilences, and earthquakes, in divers places.
————————————————-
GENERAL PROPHETIC NEWS SECTION:
————————————————-
The Looming Financial Nightmare: So Much for Living the American Dream by John W Whitehead for Rutherford
"When plunder becomes a way of life for a group of men in a society, over the course of time they create for themselves a legal system that authorizes it and a moral code that glorifies it." ― Frédéric Bastiat, French economist
Let's talk numbers, shall we?
The amount this country owes is now greater than its gross national product (all the products and services produced in one year by labor and property supplied by the citizens). We're paying more than $270 billion just in interest on that public debt annually. And the top two foreign countries who "own" our debt are China and Japan.
The national deficit (the difference between what the government spends and the revenue it takes in) is projected to surpass $1 trillion every year for the next 10 years.
Folks, if you haven't figured it out yet, we're not living the American dream.
We're living a financial nightmare.
The U.S. government—and that includes the current administration—is spending money it doesn't have on programs it can't afford, and "we the taxpayers" are the ones who will pay for it.
Could it happen here? Could the government actually seize private funds for its own gain?
Look around you. It's already happening.
In the eyes of the government, "we the people, the voters, the consumers, and the taxpayers" are little more than pocketbooks waiting to be picked.
Consider: The government can seize your home and your car (which you've bought and paid for) over nonpayment of taxes. Government agents can freeze and seize your bank accounts and other valuables if they merely "suspect" wrongdoing. And the IRS insists on getting the first cut of your salary to pay for government programs over which you have no say.
We have no real say in how the government runs, or how our taxpayer funds are used, but we're being forced to pay through the nose, anyhow.
We have no real say, but that doesn't prevent the government from fleecing us at every turn and forcing us to pay for endless wars that do more to fund the military industrial complex than protect us, pork barrel projects that produce little to nothing, and a police state that serves only to imprison us within its walls.
If you have no choice, no voice, and no real options when it comes to the government's claims on your property and your money, you're not free.
Early Americans went to war over the inalienable rights described by philosopher John Locke as the natural rights of life, liberty and property.
It didn't take long, however—a hundred years, in fact—before the American government was laying claim to the citizenry's property by levying taxes to pay for the Civil War. As the New York Times reports, "Widespread resistance led to its repeal in 1872."
Determined to claim some of the citizenry's wealth for its own uses, the government reinstituted the income tax in 1894. Charles Pollock challenged the tax as unconstitutional, and the U.S. Supreme Court ruled in his favor. Pollock's victory was relatively short-lived. Members of Congress—united in their determination to tax the American people's income—worked together to adopt a constitutional amendment to overrule the Pollock decision.
On the eve of World War I, in 1913, Congress instituted a permanent income tax by way of the 16thAmendment to the Constitution and the Revenue Act of 1913. Under the Revenue Act, individuals with income exceeding $3,000 could be taxed starting at 1% up to 7% for incomes exceeding $500,000.
————————————————
https://prophecyupdate.blogspot.com/ – Tyler Durden
After the Monday Market Mayhem which saw the Dow drop more than 1,000 points, the VIX surge more than 8 points to close above 25 – its biggest jump since the February 2018 VIXtermination event – and prompted a panicked respond from both Trump and Kudlow urging Americans to 'buy the dip', S&P futures jumped in early trading, rising as much as 40 points to 3,260 higher even after Shanghai Composite fell as much as 1.7% and China's Nasdaq ChiNext tumbled as much as 4.1%.
Some dealers cited a WSJ report on a possible vaccine as helping sentiment, though human tests of the drug are not due until the end of April and results not until July or August. Whatever the cause, E-Mini futures for the S&P 500 bounced 0.7% to pare some of the steep 3.35% loss the cash index suffered overnight. However the initial dip buying euphoria did not last as even more cases were repoted, now in Spain and Austria, and futures faded most gains as fresh concerns about an out of control pandemic hit risk assets.
"There is no question financial markets are coming round to the realization that this particular crisis is likely to have a slightly longer shelf life than many thought was the case a couple of weeks ago," said CMC Markets strategist Michael Hewson. "For now, there appears little prospect that financial markets look likely to settle down in the short term, which means investors will have to get used to an extended period of uncertainty and volatility."
The number of confirmed coronavirus infections worldwide has risen to more than 80,000, with attention focusing on South Korea which has become the worst-affected country after China. Overnight South Korea reported a total of 977 cases, up 84 on the day, with a 11th coronavirus-related death reported. Furthermore, South Korea said it would implement containment policy in its 4th largest city, Daegu,. Separate reports noted that South Korea is to draft a supplementary budget as soon as possible; with President Moon saying declaring Daegu as a "special disaster zone" is not enough and vows full budget support.
————————————————
Is a widespread coronavirus outbreak inside the United States inevitable?  After weeks of generally optimistic statements, officials are now warning us to prepare for the worst.  Over the past several days we have seen the number of confirmed cases outside of China escalate dramatically, and this has really rattled global financial markets.  After being down more than 1,000 points on Monday, the Dow Jones Industrial Average fell another 879 points on Tuesday.  U.S. stocks have lost more than 1.7 trillion dollars in value in just two days.  Much more importantly, a wave of tremendous panic is starting to sweep across America, and it looks like this crisis is just getting started.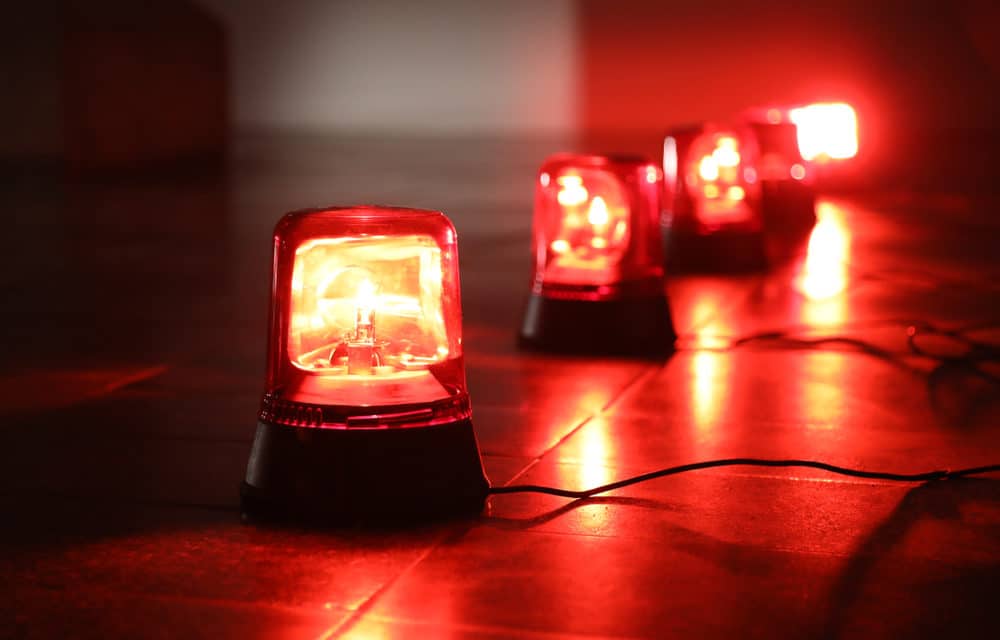 Usually, officials at the CDC choose their words very carefully so that they do not needlessly alarm the public. With that in mind, I would like for you to consider three statements that the CDC's Dr. Nancy Messonnier made about a potential outbreak inside the United States during a press conference on Tuesday…
#1 "It's not so much of a question of if this will happen in this country anymore but a question of when this will happen."
#2 "Disruption to everyday life may be severe."
#3 "We are asking the American public to prepare for the expectation that this might be bad."
Can you ever recall a top CDC official ever making statements this ominous? 

READ MORE

:
————————————————
LATEST CORONAVIRUS LIVE UPDATES AND NEWS CLIPS:
————————————————
https://prophecyupdate.blogspot.com/ – Tyler Durden
SUMMARY:

 
WHO warns the rest of the world "is not ready for the virus to spread…"

CDC warns Americans "should prepare for possible community spread" of virus.

San Francisco Mayor declares state of emergency

Later, CDC says pandemic not a question of if, but when

Brazil has confirmed South America's first coronavirus case

Germany confirms 2nd case on Tuesday, brings total to 17

Italy cases spike to 322; deaths hit 10

Japan's Shiseido tesll 8k employees to work from home

Kudlow tries to jawbone markets higher

HHS Sec. Azar warns US lacks stockpiles of masks

Italy Hotel in Lockdown After First Coronavirus Case in Liguria

Algeria confirms 1st case

First case in Switzerland

Kuwait halts all flights to Singapore and Japan

Iran confirms 95 cases, 15 deaths

First case in Austria

Spain reports 7 cases in under 24 hours, including in Madrid, Canary Islands, Barcelona

Iran Deputy Health Minister infected with Covid-19
Update (0550ET): It's official: The Coronavirus has spread to South America.
The news helped rattle investor confidence, sending futures into the red as US stocks looked set to open in the red on Wednesday, building on four days of losses.
The virus has now spread to every continent except for Antarctica.
The 61-year-old man, who recently visited Italy, was flagged by a hospital in Sao Paolo, according to Reuters.
Update (1900ET): We've got some (potentially) big news. Brazil's Health Ministry said a man has tested positive for the coronavirus on in initial test. If it's confirmed in a second test, it will be the first case in South America.
The virus has already spread from Asia to Europe, North America, Australia and Africa.
On that note, El Salvador on Tuesday announced it would prevent entry of people from Italy and South Korea.
In Spain, a 7th cases has been confirmed in under 24 hours. Just over a day ago, Spain had zero confirmed cases.
Update (1700ET): SFChronicle reports that Mayor London Breed declared a state of emergency for San Francisco Tuesday, which will ramp up the city's efforts to prepare for and confront potential cases.
There have been no confirmed coronavirus cases in San Francisco to date, but "the global picture is changing rapidly, and we need to step-up preparedness," Breed said in a statement.
Three people have been treated at San Francisco hospitals for coronavirus, two of which have been discharged, but to date no cases have originated inside the city.
————————————————
LATEST CORONAVIRUS NEWS CLIPS:
—————————————————-
Chinese Coronavirus Came From Wuhan Institute of Virology, Was The Leak An Accident Or Was It Done On Purpose To Stop Hong Kong Protests?
https://www.nowtheendbegins.com/chinese-coronavirus-came-from-wuhan-institute-virology-lab-china/ – by Geoffrey Grider February 25, 2020
China has unleashed a plague on its own people. It's too early to say how many in China and other countries will ultimately die for the failures of their country's state-run microbiology labs, but the human cost will be high. The evidence points to SARS-CoV-2 research being carried out at the Wuhan Institute of Virology. The virus may have been carried out of the lab by an infected worker or crossed over into humans when they unknowingly dined on a lab animal.
NOW THE END BEGINS SHARE:
At an emergency meeting in Beijing held last Friday, Chinese leader Xi Jinping spoke about the need to contain the coronavirus and set up a system to prevent similar epidemics in the future.
As the coronavirus from China continues to infect and kill the Chinese people, it is also doing damage in Algeria, Italy, Bahrain, Thailand, Spain, Austria, Croatia, Japan, Turkey and the Canary Islands. Today scientists warned that it could be coming to the United States as well. The death toll in China now stands at 2,663 souls and rising hourly with 77,600 confirmed cases. These are scary numbers but the Wuhan coronavirus is not a pandemic yet, the flu is still killing more people. But if the virus was released intentionally from a lab, wouldn't you like to know that? I think you would, I sure would. Now evidence is sure starting to turn in that direction.
"For I will at this time send all my plagues upon thine heart, and upon thy servants, and upon thy people; that thou mayest know that there is none like me in all the earth. For now I will stretch out my hand, that I may smite thee and thy people with pestilence; and thou shalt be cut off from the earth." Exodus 9:14,15 (KJB)
For all the tin foil hat conspiracies theories floating around right now, there is a thread of truth running through them. The coronavirus originated as SARS-CoV-2 research was being carried out at the Wuhan Institute of Virology in China. Meaning, the coronavirus was made in a lab, we are not questioning that. But the question that arises, and it is a very good one, is did the Chinese government release it one purpose as a means of population control, or was it an accident?
Whatever the case, it sure ended the protests for freedom that had been going on in Hong Kong pretty quickly. See? You had forgotten about that, didn't you? Well played, China, well played.
China has unleashed a plague on its own people.
FROM THE NY POST: A national system to control bio-security risks must be put in place "to protect the people's health," Xi said, because lab safety is a "national security" issue.
Xi Jinping didn't actually admit that the coronavirus now devastating large swaths of China had escaped from one of the country's bio-research labs. But the very next day, evidence emerged suggesting that this is exactly what happened, as the Chinese Ministry of Science and Technology released a new directive titled: "Instructions on strengthening bio-security management in microbiology labs that handle advanced viruses like the novel coronavirus."
Read that again. It sure sounds like China has a problem keeping dangerous pathogens in test tubes where they belong, doesn't it? And just how many "microbiology labs" are there in China that handle "advanced viruses like the novel coronavirus"?
It turns out that in all of China, there is only one. And this one is located in the Chinese city of Wuhan that just happens to be … the epicenter of the epidemic. That's right. China's only Level 4 microbiology lab that is equipped to handle deadly coronaviruses, called the National Biosafety Laboratory, is part of the Wuhan Institute of Virology.
What's more, the People's Liberation Army's top expert in biological warfare, a Maj. Gen. Chen Wei, was dispatched to Wuhan at the end of January to help with the effort to contain the outbreak. According to the PLA Daily, Chen has been researching coronaviruses since the SARS outbreak of 2003, as well as Ebola and anthrax. This would not be her first trip to the Wuhan Institute of Virology, either, since it is one of only two bio-weapons research labs in all of China.
Does that suggest to you that the novel coronavirus, now known as SARS-CoV-2, may have escaped from that very lab, and that Chen's job is to try to put the genie back in the bottle, as it were? It does to me. Add to this China's history of similar incidents. Even the deadly SARS virus has escaped — twice — from the Beijing lab where it was (and probably is) being used in experiments. Both "man-made" epidemics were quickly contained, but neither would have happened at all if proper safety precautions had been taken.
And then there is this little-known fact: Some Chinese researchers are in the habit of selling their laboratory animals to street vendors after they have finished experimenting on them. You heard me right.
Instead of properly disposing of infected animals by cremation, as the law requires, they sell them on the side to make a little extra cash. Or, in some cases, a lot of extra cash. One Beijing researcher, now in jail, made a million dollars selling his monkeys and rats on the live animal market, where they eventually wound up in someone's stomach.
Also fueling suspicions about SARS-CoV-2's origins is the series of increasingly lame excuses offered by the Chinese authorities as people began to sicken and die.
They first blamed a seafood market not far from the Institute of Virology, even though the first documented cases of Covid-19 (the illness caused by SARS-CoV-2) involved people who had never set foot there. Then they pointed to snakes, bats and even a cute little scaly anteater called a pangolin as the source of the virus.
I don't buy any of this. It turns out that snakes don't carry coronaviruses and that bats aren't sold at a seafood market. Neither, for that matter, are pangolins, an endangered species valued for their scales as much as for their meat.
The evidence points to SARS-CoV-2 research being carried out at the Wuhan Institute of Virology. The virus may have been carried out of the lab by an infected worker or crossed over into humans when they unknowingly dined on a lab animal. Whatever the vector, Beijing authorities are now clearly scrambling to correct the serious problems with the way their labs handle deadly pathogens.
China has unleashed a plague on its own people. It's too early to say how many in China and other countries will ultimately die for the failures of their country's state-run microbiology labs, but the human cost will be high.

READ MORE

:
CORONAVIRUS DOCTOR DIES IN WUHAN, LEAVING PREGNANT WIFE BEHIND
NOW THE END BEGINS IS YOUR FRONT LINE DEFENCE AGAINST THE RISING TIDE OF DARKNESS IN THE LAST DAYS BEFORE THE RAPTURE OF THE CHURCH
————————————————
https://prophecyupdate.blogspot.com/ – REUTERS/Flavio Lo Scalzo
Italy is scrambling to stop the spread of the novel coronavirus within its borders as cases of COVID-19 soar, making it the most infected country outside Asia.

As of Wednesday morning, 12 people in Italy had died from the disease.

The country has put almost a dozen towns under lockdown, canceled major sporting events, and debated closing its borders with neighboring countries.

Other European countries are worried about how the virus might spread.

The two most infected regions are Lombardy and Veneto in the north of Italy, home to Milan and Venice. New cases are also being reported in Southern Italy.
Italy is scrambling to counter a coronavirus outbreak after a sharp spike in cases and deaths made it the worst-hit country outside Asia.
As of Wednesday morning, 12 people in Italy had died from the virus and at least 322 cases of COVID-19 had been reported in the country.
All the deaths involved people who were elderly or had other health complications, the Italian newspaper La Repubblica and the Associated Press (AP) reported.
The country has put 11 towns on lockdown with the hope of containing the spread.
The two most infected regions are Lombardy and Veneto in the north, which contain the major cities of Milan and Venice. But the virus has also spread farther south, with regions including Tuscany and the island of Sicily also reporting cases on Tuesday and Wednesday.
Italian officials estimated on Monday that about 100,000 peoplein the country were affected by travel restrictions. Schools, museums, and theaters across the region have been closed in these areas.
————————————————
https://prophecyupdate.blogspot.com/ – Paul Joseph Watson
Even as the coronavirus begins to spread around the continent, EU officials have steadfastly refuse to implement border controls, insisting that the sanctity of open borders is more important.
The number of confirmed cases in Italy has soared from 3 to 322 in the space of just five days, with 10 deaths, but authorities insist that the Schengen Area, which abolishes passport checks and border controls between 26 European states, must not be compromised.
Despite 50,000 citizens in Lombardy and Veneto being under internal lockdown, no such measures have been proposed for national borders.
Italian prime minister Giuseppe Conte has refused to implement border controls, claiming it wouldn't help stop the containment of the virus. This prompted former interior minister Matteo Salvini to demand Conte's resignation "if he isn't able to defend Italy and Italians."
"We agreed to keep borders open, closing borders would be a disproportionate and ineffective measure at this time," Health Minister Roberto Speranza also told reporters in Rome on Tuesday.
As RT highlights, borders will remain open despite Italy now being a major source of coronavirus spreading into neighboring European countries.
"Switzerland and Austria- which border Italy to the north – also confirmed their first cases of COVID-19 on Tuesday. The Swiss patient, a 70-year-old man, had returned from an event in Milan two weeks ago. Across the Alps in Austria, a young Italian couple tested positive for the illness after entering Austria from Bergamo in Italy on Friday."
French transport minister Jean-Baptiste Djebbari has also refused to close the border between France and Italy. Germany has likewise refused to do so.
European commissioner for health Stella Kyriakides also said borders should remain open while suggesting that the threat of "disinformation" was more of a concern.
At what point does stopping an immensely dangerous and disruptive global pandemic become more important than the sacred, never to be questioned or curtailed "international flow of people"?
Numerous nearby countries have closed their border with China yet infected Chinese citizens are still flowing into the west.
The World Health Organization, whose job it is to stop a global pandemic, has repeatedly insisted that preventing stigmatization and keeping borders open is critical, to the point where they seem more concerned about that than actually stopping the pandemic.
Now that the coronavirus is beginning to impact the global economy and interrupt supply chains, is that prioritization going to come back to haunt them?
————————————————
https://prophecyupdate.blogspot.com/ –
The report of a new earthquake comes days after several waves of tremors hit the Turkey-Iran border region, killing at least nine and injuring dozens more.
A magnitude 5.0 earthquake rattled eastern Turkey late Tuesday evening, according to the European Mediterranean Seismological Center (EMSC).
According to the EMSC, tremors were registered at 11.03pm local time with the epicenter located 40 kilometers east of the city of Malatya and at a depth of about 10 kilometers.
There is currently no information about casualties and damages.
This comes as two quakes shook the Turkey-Iran border region on Sunday, affecting villages in the Turkish province of Van and in the Iranian Qotour area. Nine people were killed and 37 wounded in Turkey, while 75 were injured on the Iranian side of the border.
The city of Malatya is the capital of Malatya province, which lies next to the Elazig region and was struck by a 6.8 earthquake in January. The deadly quake killed 41 and left 1,607 injured. Tremors were felt in a number of eastern Turkish provinces, as well as in northern Syria.
————————————————
https://prophecyupdate.blogspot.com/ – Dave Hodges
As the late Carl Sagan once said, extraordinary claims require extraordinary proof and this is precisely what is going to be presented in this multi-part series in which it is alleged that the Conroanvirus will present a set of circumstances in which the Chinese will firmly establish themselves as the new world policeman as they have hijacked the role from the United States. 
It will be alleged in this series that the Chinese have pre-positioned colonists, economic and military interests around the planet as an early part of the plot to control the world for the United Nations takeover in which the UN claimed that they would be the sole planetary and economic authority by 2030. This is the subject of this, Part One, in this series. 
Part Two will examine the role that bioweapons (ie the Coronavirus) and locusts along with a resulting economic collapse across the planet will be used to usher in the New World Order. 
This is a completely unbelievable hypothesis until one looks at what has already unfolded. Have the Chinese begun the early stages of colonizing the planet? A small sample-size, cursory look easily establishes the fact that the Chinese are fulfilling their new mission as the future world policeman as we can clearly see that the Chinese are the new imperialist power on the planet. 
————————————————
https://prophecyupdate.blogspot.com/ – By Jack Kinsella
The prophecies of the Bible for the last days ARE a lot of doom and gloom — the very purpose of the Tribulation is to judge a Christ-rejecting world. It is called the Time of Jacob's Trouble, the Day of Wrath, etc.
It is the time of God's judgement on the world — and there isn't much cheering going on. Three-quarters of the world will die of the plagues and judgements during this period. (Revelation 6) One third of the trees on earth will burn up, (Revelation 8:7) a third of all sea life will die, a third part of the ships will be destroyed in a sea turned one-third to blood. (v.9)
THE JUDGMENT EXTENDS FROM THE EARTH TO THE HEAVENS:
"And the fourth angel sounded, and the third part of the sun was smitten, and the third part of the moon, and the third part of the stars; so as the third part of them was darkened, and the day shone not for a third part of it, and the night likewise." (Revelation 8:12)
It isn't a pretty picture to contemplate. Especially in light of the very next verse:
"And I beheld, and heard an angel flying through the midst of heaven, saying with a loud voice, Woe, woe, woe, to the inhabiters of the earth by reason of the other voices of the trumpet of the three angels, which are yet to sound!" (Revelation 8:13)
No wonder much of the Church prefers the replacement theologian's view that all prophecy was fulfilled with the Destruction of the Temple in AD 70 and that Revelation and Daniel are figurative or allegorical rather than predictive.
Sir Isaac Newton is reputed to have observed,
"About the time of the end, a body of men will be raised up who will turn their attention to the prophecies, AND INSIST UPON THEIR LITERAL INTERPRETATION, IN THE MIDST OF MUCH CLAMOUR AND OPPOSITION."
Now that we live in that time, Newton's observation sounds almost prophetic. There is a HUGE clamour surrounding the study of Bible prophecy. The prophecies for the last days are so terrifying, many would rather allegorize them away.
We are not living during the Time of Jacob's Trouble. But our world is preparing itself for that time as we sit back as astonished eyewitnesses. The chaos that seizes the planet during the Tribulation has its beginnings during the last days of the Church Age.
Jesus warned that there would come wars, rumors of wars, famines, earthquakes, pestilences and so on. He warned that,
"All these are the beginning of sorrows." (Matthew 24:8)
The signs of the times are all around us and they are scary. They are scary even to many saved Christians who know the signs mean the Day of the Lord is at hand. They are scary to Christians who believe the Rapture will occur before the Tribulation begins.
There is nothing in Scripture to suggest that the Church Age will escape bad things in the last days — just that it will be removed before the beginning of the Time of Jacob's Trouble.
Bad things are already happening. The wars. The rumors of wars. Famines. Earthquakes and pestilences. All on an ever-increasing scale of frequency and intensity. But Jesus said,
"all these things MUST come to pass, but the end is not yet." (Matthew 24:6)
The 'end' He refers to is the 'end of the (Church) age' (Matthew 24:3), so we know it's going to get uglier.
ASSESSMENT
Those are all good reasons to get depressed with the 'doom and gloom' of Bible prophecy. It's easy to get caught up in it — especially when examining the 'nuts and bolts' of how things fit together, and what Scripture says should be next on the global agenda. Since nothing particularly pleasant is prophesied to come upon the earth, studying it in detail gets pretty depressing.
And there are all the people we know that are not yet saved — we know that time is running out, that they won't listen, and that is even more depressing.
We see all the tiniest details of God's plan being played out before our eyes, but the details obscure the bigger picture.
This is GOD'S PLAN! Before the world began, God knew exactly how things would play out. He told us in advance of each event. He told us that fulfilled prophecy was His Signature;
"Tell ye, and bring them near; yea, let them take counsel together: who hath declared this from ancient time? who hath told it from that time? have not I the LORD? and there is no God else beside me; a just God and a Saviour; there is none beside me." (Isaiah 45:21)
"Behold, the LORD's hand is not shortened, that it cannot save; neither his ear heavy, that it cannot hear" (Isaiah 59:1)
In this generation, we live in an age of miracles. There appears that there is nothing that science won't be able to accomplish eventually, thanks to the advent of computers. We can replicate almost any miracle except one.
We cannot predict the future. It simply can't be done. No computer could calculate every detail of every life in advance, which is what would be necessary. Should one person do something unexpected then the whole course of future history would change.
Bible prophecy was given to the Church in the last days for the same reason that the Apostles were given miracles, signs and wonders following Pentecost.
In both instances, God's Authority is proved by God-given signs.
It was by the Authority of God, authenticated by miracles, that the Apostles proclaimed the birth of the Church Age at Pentecost.
It is by the Authority of God, authenticated by fulfilled prophecy, that the Bible proclaims the end of the Church Age in this generation.
Taking into account the bigger picture, Bible prophecy isn't 'doom and gloom' at all. It is incontrovertible evidence that cannot be shaken by modern scientific 'miracles'.
When the skeptic argues for evolution and random selection, trotting out fossils, skeletons and diagrams, it seems pretty convincing. Maybe the Bible isn't all that literal, after all. Maybe science has got something there…maybe…(!)
But when one compares the accuracy of the Bible's account of the unknowable future to the ever-changing scientific 'explanations' for the distant past, doubts melt away. The skeptic has multiple explanations for static events that have already happened.
The Bible gives a single explanation for a fluid, changeable series of events predicted to happen thousands of years in the future — the events that define our present day. Which is more convincing?
Bible prophecy proves Jesus was the Son of God, regardless of the latest scientific, archeological or historical discovery. No matter what else might be offered as 'evidence' to the contrary, there is no other explanation for Bible prophecy. It is our generation's unique miracle.
It proves that He remains in charge of the affairs of men. Scripture records His Promise in all three Gospel accounts,
"Heaven and earth shall pass away, but my words shall not pass away." (Matthew 24:35, Mark 13:31, Luke 21:33)
"We have also a more sure word of prophecy; whereunto ye do well that ye take heed, as unto a light that shineth in a dark place, until the day dawn, and the day star arise in your hearts:" (2 Peter 1:19)
Bible prophecy is proof positive that God remains on the Throne, that His Word will NOT return to Him void, and that all the chaos and terror of the world notwithstanding, all continues to go according to His plan.
Given the unbeliever's explanation of uncontrolled chaos, Bible prophecy isn't all that depressing, after all. What WOULD be depressing would be to be among the lost, not knowing what this world is coming to, and believing the world is in a state of uncontrolled chaos.
FOR THE BELIEVER, BIBLE PROPHECY CAN BE PRETTY ENCOURAGING, WHICH IS WHAT THE LORD INTENDED FOR THE LAST DAYS' CHURCH ALL ALONG:
"But these things have I told you, that WHEN THE TIME SHALL COME, ye may remember that I told you of them." (

John 16:4

)