(Feb 03,2021) US C-RAM Shooting down IRANIAN Missiles at Night in near Persian

US C-RAM Shooting down IRANIAN Missiles near Persian The US answered a Missiles attack on its embassy compound in Near Persian, Sunday night with an automated defense system designed to shoot down incoming enemy proj3ctiles.
———————————————–
(Feb 03,2021) USS PORTER-Ukrainian Navy Exercise Trigger War with Two Russian Warship in Black Sea

 

USS PORTER-Ukrainian Navy Exercise Trigger War with Two Russian Warship in Black Sea The Arleigh Burke-class guided-missile destroyer USS Porter (DDG 78), participated in Interoperability Exercises with Ukrainian Naval Forces in the Black Sea on 2021. Off the coast of Ukraine, in the Black Sea, Porter, along with the Henry J. Kaiser-class underway replenishment oiler USNS Laramie (T-AO-203), operated with three Ukrainian Navy vessels; the Gurza-M-class UKRS Kostopol (P 180) and UKRS Nikopol (P 176), and the Island-class patrol boat UKRS Starobilsk (P 191), as well as a Ukrainian Navy MI-14 helicopter. "The naval exercise in the Black Sea is another excellent example of the strong partnership between the United States and Ukraine, and our work together to strengthen Euro-Atlantic security.
———————————————–
US warns Iran "very close" to nuclear breakout point; Kosovo-Israel sign peace-TV7 Israel News 02.02

 

Today's top stories 02.02.21; 1) Israel and Kosovo have formally establish diplomatic relations with Pristina requesting to establish its embassy in Jerusalem. 2) Western officials reveal that an Iranian attempt to target Israeli, U.S. and Emirati embassies in Africa were successfully thwarted. 3) U.S. Secretary of State Antony Blinken is warning that the Islamic Republic of Iran could be very close to having produced the fissile material needed for a nuclear weapon.
———————————————–
New grid threat:Russia deploys first strike weapon-Russian fighter flies dangerously near US ship

59.2K subscribers
You will hear the following in this Broadcast: -Taiwan Says Chinese Fighters, US Aircraft Both Entered Defense Zone -New grid threat: Russia deploys 'first-strike weapon,' and China ready too -Russian fighter jet conducts dangerous 'low pass' of U.S. ship in Black Sea
———————————————–
MAJOR EARTHQUAKES PENDING IN AMERICA – BE ON GUARD:
———————————————–
WILL THIS END ??? Global Events Part 5 February 2021

———————————————–
*Long Duration Earthquake IN PROGRESS* (SSE) – NEW Analysis of Alberta Ship in Sky/MUCH Better

View!
———————————————–
Mysterious Booming Shockwaves Ripple Across the World

———————————————–
/30/2021 — West Coast USA Plate shifting — New spread of seismic unrest due — BE PREPARED
82,647 views
•

Premiered Jan 31, 2021

700+ tremors one day… 600 another day… it sure looks like the plate is starting to slip again. We all know what that means… simply put: when one thing moves.. the other things around it also tend to move on a similar basis.
———————————————–
QUAKE In SAN ANDREAS!—Era Of "Big Ones" Nearing
•

Streamed live on Feb 1, 2021
Experts say recurrence intervals show many major faults are overdue where a world-wide surge in major quakes can happen in an era of "Big Ones" just as foretold in Bible Prophecy. Support this ministry so we can continue sharing signs of Biblical prophecy to the world, donate here:
https://signsofthelastdays.org/giving-2/
​
Check recurring contribution button to become a monthly Partner In Prophecy.
———————————————–
The Approaching Darkness – Pastor Tom Hughes and Pastor Mark Henry

78.3K subscribers
Jan Markell, Pastor Tom Hughes, and Pastor Mark Henry, discuss the coming persecution of Christians in America as the Left calls for a purge. They also discuss Hughes' chapter in the "Lawless" book about the caving of the evangelical church and its embrace of all things that are unsound. Connect with Tom Hughes & Jan Markell
—————————————————
LATEST NEWS CLIPS – ARTICLES PRESENTATION (WEDNESDAY 03rd FEBRUARY 2021)
—————————————————
(THIS IS THE WORLD'S CURRENT TIMELINE)
Matt. 24:6 And ye shall hear of wars and rumors of wars: see that ye be not troubled: for all these things must come to pass, but the end is not yet.
Matt. 24:7 For nation shall rise against nation, and kingdom against kingdom: and there shall be famines, and pestilences, and earthquakes, in divers places.
Matt. 24:8 All these are the beginning of sorrows.
Matt. 24:9 Then shall they deliver you up to be afflicted and shall kill you: and ye shall be hated of all nations for my name's sake.
Luke 12:40 Be ye therefore ready also: for the Son of man cometh at an hour when ye think not
—————————————–
THIS IS THE WORLD'S VERY NEAR FUTURE:
Matt. 24:21 For then shall be great tribulation, such as was not since the beginning of the world to this time, no, nor ever shall be
—————————————————
WE PREACH THE BLESSED HOPE FOR THE FUTURE IN JESUS CHRIST OUR SAVIOUR
1Cor. 12:3 Wherefore I give you to understand, that no man speaking by the Spirit of God calleth Jesus accursed: AND THAT NO MAN CAN SAY THAT JESUS IS THE LORD, BUT BY THE HOLY GHOST.
"Behold, I come like a thief! Blessed is he who stays awake and keeps his clothes with him, so that he may not go naked and be shamefully exposed."
"And you know what is restraining him now so that he may be revealed in his time. For the mystery of lawlessness is already at work. Only he who now restrains it will do so until he is out of the way."
REV. 14:12
Here Jesus was alluding to the fact that the Doctrine of Eternal Security WILL EXPIRE WITH THE RAPTURE OF THE CHURCH
Luke 12:37 Blessed are those servants, whom the lord when he cometh shall find watching: verily I say unto you, that he shall gird himself, and make them to sit down to meat, and will come forth and serve them
SO WON'T YOU ACCEPT JESUS NOW AND BE REMOVED FROM THAT EVENT  (OF TRIBULATION) AND LIVE FOREVER WITH JESUS IN THE FAMILY OF GOD?
2 "(For he saith, I have heard thee in a time accepted, and in the day of salvation have I succoured thee: behold, now is the accepted time; behold, now is the day of salvation.)" (2nd Corinthians 2:6)
—————————————————
DAILY CHRISTIAN BIBLICAL QUESTIONS AND ANSWERS:
—————————————————
ROMANS: THE GOSPEL ACCORDING TO PAUL … PART 11
https://gracethrufaith.com/topical-studies/spiritual-life/the-gospel-according-to-paul-part-11/
A Bible Study by Jack Kelley
Having seen that along with the blessings of salvation have come the gifts that give us the ability to respond accordingly, we continue now with Paul's advice on living a life pleasing to God in gratitude for all that He's given us. Following these directions will bring us closer to God, allowing Him to work His will for our lives, which results in further blessing. This is the road to the abundant life Jesus spoke of. (John 10:10)
Romans 13
SUBMISSION TO THE AUTHORITIES
Everyone must submit himself to the governing authorities, for there is no authority except that which God has established. The authorities that exist have been established by God. Consequently, he who rebels against the authority is rebelling against what God has instituted, and those who do so will bring judgment on themselves. For rulers hold no terror for those who do right, but for those who do wrong. Do you want to be free from fear of the one in authority? Then do what is right and he will commend you. For he is God's servant to do you good. But if you do wrong, be afraid, for he does not bear the sword for nothing. He is God's servant, an agent of wrath to bring punishment on the wrongdoer. Therefore, it is necessary to submit to the authorities, not only because of possible punishment but also because of conscience. This is also why you pay taxes, for the authorities are God's servants, who give their full time to governing. Give everyone what you owe him: If you owe taxes, pay taxes; if revenue, then revenue; if respect, then respect; if honor, then honor. (Romans 13:1-7)
FOLLOW UP ON SUBMISSION TO AUTHORITIES:
Romans 13:1-7

simply tells us to submit to governing authorities. To me that means obeying the law of the land. Usually it's governments exceeding their authority that causes problems. For instance in the US the law does not permit unauthorized snooping into a person's private affairs without cause. It does not permit prejudicial enforcement of laws.
Laws vary from country to country, but believers don't get to decide what laws to obey in any country. The only authorized disobedience of the law I've found in the Bible is where a believer is required to violate God's law in order to obey the government. An example is where Daniel's three friends were required to worship a statue or face death. They chose to face death (Daniel 3).
THIS ARTICLE IS CONTINUED NEAR THE END OF THIS NEWS REPORT (JUST ABOVE (SALVATION)
———————————————
NEWS CLIPS/ARTICLES OBTAINED FROM MANY SOURCES – INCLUDING
Tracking bible prophecy.org
Rapture Ready News
Prophecyupdate.Com
Main News Channels
End Times Headlines
Prophecyupdateblogspot.com
Stevequayle.com
Gracethrufaith.com
Nowtheendbegins.com
Other Christian Sites
(CLICK ON) LATEST DAILY NEWS CLIPS:
WORLD TERRORISM – DECEPTION – CHAOS – WARS
GENERAL WORLD NEWS:
GENERAL WORLD CORONAVIRUS NEWS:
WORLD FINANCE:
1Tim. 6:10 For the love of money is the root of all evil: which while some coveted after, they have erred from the faith, and pierced themselves through with many sorrows
MASSIVE EARTH CHANGES/EARTHQUAKES/VOLCANOES ETC:
2Chr. 7:13 If I shut up heaven that there be no rain, or if I command the locusts to devour the land, or if I send pestilence among my people;
2Chr. 7:14 If my people, which are called by my name, shall humble themselves, and pray, and seek my face, and turn from their wicked ways; then will I hear from heaven, and will forgive their sin, and will heal their land
CHRISTIAN AND RELIGIOUS WORLD NEWS:
Matt. 24:9 Then shall they deliver you up to be afflicted, and shall kill you: and ye shall be hated of all nations for my name's sake.
Matt. 24:10 And then shall many be offended, and shall betray one another, and shall hate one another
EXTRA WORLD – ALTERNATIVE NEWS:
Please keep in mind that this collection of News Articles is mainly concerning America, but also take note that what happens in America will also "Dramatically" affect Australia and the rest of the World "Massively".
—————————————————-
WORLD – PROPHETIC NEWS ARTICLES PRESENTATION  (LATEST NEWS CLIPS – ARTICLES PRESENTATION (WEDNESDAY 03rd FEBRUARY 2021)
MIDDLE EAST AND WORLD WAR LOOMING THE BUILD UP TO PSALM 83  – ISAIAH 17 AND GOG OF MAGOG WARS EZEKIEL 37-38:
THE WHOLE WORLD IS UNSTABLE FINANCIALLY, POLITICALLY, PHYSICALLY, MORALLY, GODLY: – AND BECOMING MORE SO DAILY. (WE ARE IN THE BEGINNING OF SORROWS (MATT 24:8)
THE BIBLE STATES THAT IT WILL ONLY GET WORSE BEFORE THE START OF THE TRIBULATION OF MANKIND – (REVELATION 6)
But before that we have to go through the Birth Pangs, leading up to the Tribulation of Mankind; and I feel that the beginning of Matthew 24 explains that time very well. We are currently in the Birth Pangs (Even though Matthew 24: is directed at the Jewish Nation, it still reflects Biblical Prophecy for the whole World at this time):
Matt. 24:6 And ye shall hear of WARS AND RUMOURS OF WARS: see that ye be not troubled: for all these things must come to pass, but the end is not yet.
Matt. 24:7 FOR NATION SHALL RISE AGAINST NATION, AND KINGDOM AGAINST KINGDOM: and there shall be famines, and pestilences, and earthquakes, in divers places.
—————————————————-
GENERAL PROPHETIC NEWS SECTION:
—————————————————–
BIDEN REICH IS NOT ONLY KEEPING THE TROOPS IN DOWNTOWN WASHINGTON DC, THEY ARE BRINGING IN NEW TROOPS DAILY IN STUNNING FASCIST FORESHADOWING
https://www.nowtheendbegins.com/ – by Geoffrey Grider February 2, 2021
No one in Congress seemed to notice, but in fact, they're still arriving, as of tonight, thousands of them. As of last Thursday, National Guard troops from 23 states were stationed in Washington. That number seems to have risen over the past few days. We called the National Guard today to find out by how much, but they couldn't give us numbers or wouldn't. We do know that more states have sent troops since last week. You may have seen the video of soldiers getting off buses downtown near the Capitol. What are they all doing there? Again, National Guard leadership wouldn't tell us quote, "for operational security reasons," the spokesman said, "We will not get into specific details of the ongoing mission." Oh, soldiers in our capital, but we don't have a right to know. Got it.
NOW THE END BEGINS SHARE:
The troops came last month, tens of thousands of them. We were told they're going to protect the capital from the inevitable right-wing violence, certainly certain to accompany Joe Biden's Inauguration. Donald Trump didn't chain himself to the North Portico. Trump voters didn't rush the stage. The Trump restoration never happened. And yet, the troops have stayed.
There is an unbelievable amount of change taking place in our nation's capital of Washington DC right now, and very little of it is good. Democrats are pushing crazy hard to have Washington made into our 51st state, and if that happens, it will drastically switch the voting bloc in favor of the Democrats. But the real story is not party politics, the real story is why not only armed troops have remained on our streets, and why their numbers are increasing on a daily basis.
"When the righteous are in authority, the people rejoice: but when the wicked beareth rule, the people mourn." Proverbs 29:2 (KJB)
For years we've been warning about the rise of Democrat Socialism, something that is not unlike the National Socialism of Hitler's Germany, and that is absolutely assembling itself here in America right now. Joe Biden is a doddering old fool who can't complete a sentence without a teleprompter, but his handlers are quite sharp and totally plugged in. It is quite ironic that while they talk incessantly about 'right wing extremism', they themselves are conducting a coup and using armed troops to carry it out. If Hitler could take a break from his incessant burning down in Hell, he would be oh so very proud of what America is turning into. Or maybe, just maybe, he would scream out a warning to all of us to oppose it or suffer the consequences. Hmm.
We told you all this was coming, but Twitter said that was 'hate speech' and removed thousands of our followers, YouTube suspended us until April, and Facebook limits the exposure of what we post so the majority of people never see it in their news feeds. We are shouting it from the housetops, America is being taken over by her enemies, is anyone listening??
Tucker Carlson: Democrats 'Think It Is Fine to Mobilize the Army in Order to Put Down Domestic Opinions'
FROM BREITBART NEWS: The news is moving with bewildering speed, in case you haven't noticed. We've noticed. No presidential administration has ever changed so many basic institutions and facts of American life, and done it so quickly. We've done our best to bring you nightly updates on what's happening for the week and a half that Joe Biden has been President, but at times, it's overwhelming, there's just too much to cover.
The other day, for example, we learned that the Biden administration plans to make the tiny District of Columbia, our 51st state, a more corrupt English speaking version of Monaco, as if lobbyists in Washington didn't have enough control over your life. Now, there will be U.S. senators.
But that's not even the biggest news. Just a few hours ago, Biden officials informed us that after almost 65 years of working to build a nuclear weapon, the nation of Iran maybe finally — and you'll find this amazing, quote: "just weeks away" from getting a bomb. After 65 years of trying. What a coincidence. You already know how that story is going to end, another pointless foreign war, trillions spent many dead, the United States gaining nothing. We've seen that a lot and it's happening again.
Joe Biden just sent American troops to Syria. Well, you didn't know that? Yes. Hours after he became President, American soldiers crossed into the nation of Syria, sending them to Syria was one of the first things Joe Biden did. Somehow most of the media forgot to even mention that. In their defense, as noted, there's a lot going on in the news, including a lot of troop mobilization. Syria is not the only place they're massing. Washington, D.C. looks like occupied Sarajevo tonight, a small city overflowing with soldiers.
The troops came last month, tens of thousands of them. We were told they're going to protect the capital from the inevitable right-wing violence, certainly certain to accompany Joe Biden's Inauguration. Then Joe Biden was inaugurated, and there wasn't any violence. Donald Trump didn't chain himself to the North Portico. Trump voters didn't rush the stage. The Trump restoration never happened. And yet, the troops stayed.
No one in Congress seemed to notice, but in fact, they're still arriving, as of tonight, thousands of them. As of last Thursday, National Guard troops from 23 states were stationed in Washington. That number seems to have risen over the past few days. We called the National Guard today to find out by how much, but they couldn't give us numbers or wouldn't.
We do know that more states have sent troops since last week. You may have seen the video of soldiers getting off buses downtown near the Capitol. What are they all doing there? Again, National Guard leadership wouldn't tell us quote, "for operational security reasons," the spokesman said, "We will not get into specific details of the ongoing mission."
Oh, soldiers in our capital, but we don't have a right to know. Got it.
JB Pritzker, who is the Governor of Illinois was not so shy about the purpose. He laid it out very clearly. In a press release announcing the deployment of more soldiers to Washington, D.C., Pritzker explained that, quote, "We must root out the dark forces of racism, white supremacy and disinformation that have created this moment." Let that sink in.
The military has been deployed to Washington, D.C. to fight disinformation. So say something a Democratic Governor doesn't like and he will send troops. Does that sound like the country that you grew up in? It probably doesn't.
This is not the way things are done in America. It's not the way they have been done since the Civil War. No one alive has ever seen anything like this. So why is everyone — everyone pretending it's totally normal to have thousands of troops in the Capitol to fight disinformation? Because obviously, they're in favor of it. They think it is fine to mobilize the Army in order to put down domestic opinions.

READ MORE

:
 NOW THE END BEGINS IS YOUR FRONT LINE DEFENSE AGAINST THE RISING TIDE OF DARKNESS IN THE LAST DAYS BEFORE THE RAPTURE OF THE CHURCH
————————————————-
https://prophecyupdate.blogspot.com/ – Tyler Durden
Over the past week tensions have been soaring in the South China Sea and near Taiwan given the increased presence of both Chinese and American military patrols. In particular the entry of the USS Roosevelt carrier group over a week ago and last week's corresponding military drills in the Gulf of Tonkin by the Chinese PLA Navy, also amid repeat Chinese aerial incursions of Taiwan's airspace, have served to set the region further on edge.
At the start of this week Taiwan's Defense Ministry made an extremely rare admission, announcing that on Sunday as six Chinese fighters breached its airspace, American aircraft were present at the same time.
"Six Chinese fighter aircraft and a U.S. reconnaissance aircraft entered the southwestern corner of Taiwan's air defense identification zone on Sunday, the island's defense ministry said, in an unusual admission of U.S. military activity," Reuters reports of the statement.
At this point Chinese PLA flyovers of Taiwan's claimed airspace have happened nearly daily over the past two weeks, resulting in multiple instances of the breakaway island Republic scrambling F-16 jets to warn off the incursions. 
"Taiwan's Defence Ministry said a total of seven Chinese aircraft flew into the same waters near the Pratas Islands on Sunday – two J-10 fighters, four J-11 fighters and a Y-8 reconnaissance aircraft," Reuters detailed further of the latest incident.
But crucially Taiwan added the rare detail of US spy planes operating in the same airspace: 
It added that a U.S. reconnaissance aircraft was also present in the same southwestern part of the defence zone, but neither named the aircraft type nor provided details of its flight path, which it does for all Chinese flights.
It was the first time Taiwan had mentioned the presence of a U.S. aircraft since it began near daily reports of Chinese activity in its defence zone in mid-September.
In publicizing such usually restricted information it appears Taipei aims to present it as a "warning" to Beijing, also to notify allies in the region of just how hot things are getting.
There's little doubt China also knew about the Americans' presence. The US will likely only increase the frequency of such reconnaissance flights so long as the American carrier group is in the region. 
But this only further sets the stage for a potential inadvertent direct conflict, given the closeness with which the rival superpowers are operating over disputed waters and in contested airspace. 
————————————————-
IRAN COULD BE "WEEKS" AWAY FROM DEVELOPING NUCLEAR BOMB
https://endtimeheadlines.org/2021/02/iran-could-be-weeks-away-from-developing-nuclear-bomb/ – Feb 02, 2021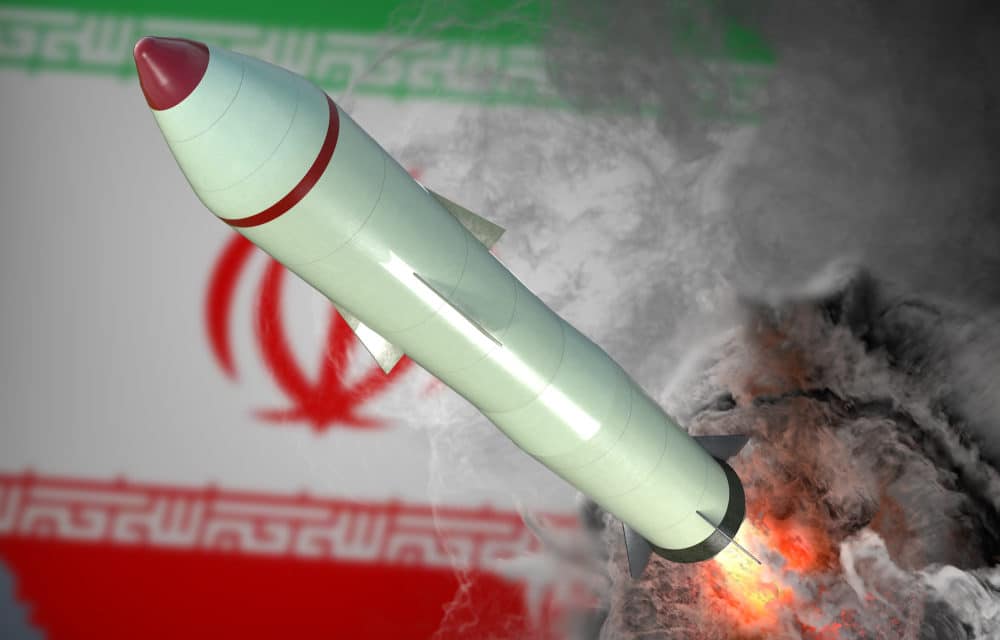 (Israel365News) – Jake Sullivan, President Joe Biden's national security advisor, suggested an expedited timeline for rejoining the Iranian nuclear deal, which the Trump administration exited in May 2018. The comments come as the Biden administration announced its decision to select veteran diplomat Robert Malley as its special envoy on Iran talks.
In remarks to the U.S. Institute of Peace on Jan. 29, Sullivan said that it was key for the United States to put the nuclear program "in a box" as the first order of business.
"We are going to have to address Iran's other bad behaviour, malign behaviour, across the region, but from our perspective, a critical early priority has to be to deal with what is an escalating nuclear crisis as they move closer and closer to having enough fissile material for a weapon," said Sullivan, according to The Washington Post. "And we would like to make sure that we re-establish some of the parameters and constraints around the program that have fallen away over the course of the past two years."
In recent weeks, Iran has begun to accelerate its nuclear program. Iranian Foreign Minister Mohammad Javad Zarif said last week that Tehran will not reverse the acceleration of its nuclear program until the United States lifts sanctions against the country. Iran recently announced that it had begun enriching uranium to 20 percent, in violation of the nuclear accord. 

READ MORE

:
Coming soon… Iran's nuclear ambitions – between war & diplomacy – Jerusalem Studio 578 Trailer

————————————————-
https://prophecyupdate.blogspot.com/ – Phillip Schneider
A recent study in the journal Cancer Discovery found that inhalation of harmful microbes can contribute to advanced stage lung cancer in adults. Long-term use of face masks may help breed these dangerous pathogens.
Microbiologists agree that frequent mask wearing creates a moist environment in which microbes are allowed to grow and proliferate before entering the lungs. Those foreign microbes then travel down the trachea and into two tubes called the bronchi until they reach small air sacks covered in blood vessels called alveoli.
"The lungs were long thought to be sterile, but we now know that oral commensals–microbes normally found in the mouth–frequently enter the lungs due to unconscious aspirations." – Leopoldo Segal, Study Author and Director of the Lung Microbiome Program and Associate Professor of Medicine at New York University Grossman School of Medicine
According to the study, after invading the lungs these microbes cause an inflammatory response in proteins known as cytokine IL-17.
"Given the known impact of IL-17 and inflammation on lung cancer, we were interested in determining if the enrichment of oral commensals in the lungs could drive an IL-17-type inflammation and influence lung cancer progression and prognosis," said Segal.
While analyzing lung microbes of 83 untreated adults with lung cancer, the research team discovered that colonies of Veillonella, Prevotella, and Streptococcus bacteria, which may be cultivated through prolonged mask wearing, are all found in larger quantities in patients with advanced stage lung cancer than in earlier stages.
The presence of these bacterial cultures is also associated with a lower chance of survival and increased tumor growth regardless of the stage.
————————————————-
https://prophecyupdate.blogspot.com/
[The real question is (as shown in this video) – why is there a ridiculous amount of security, fencing, remaining in DC this far out from Jan 20?]
CLICK ON VIDEO LINK BELOW TO WATCH VIDEO:
————————————————-
https://prophecyupdate.blogspot.com/ – Cristina Laila 
CLICK ON VIDEO LINK BELOW TO WATCH VIDEO:
Billionaire philanthropist Bill Gates called for a "global alert system" and "pandemic fire squad" for the "next pandemic."
"When it comes to preventing pandemics, scientific tools alone aren't enough. We also need new capabilities, including a global alert system and infectious disease first responders, or what I like to call a pandemic fire squad," Bill Gates said.
Gates is looking forward to the next pandemic so he can roll out his "mega testing diagnostic platforms" which could test 20% of the entire population every week – to hell with the Constitution.
Basically no one will have privacy.
Testing and contact tracing will be the "new normal" in order to track everyone on planet earth in real time.
AND BILL GATES WONDERS WHY MILLIONS OF AMERICANS DON'T TRUST HIM.
Bill Gates told Reuters on Wednesday how surprised he was with the "crazy conspiracy theories" that have been circulating on social media about him and Anthony Fauci in regard to the coronavirus.
Bill Gates told Reuters: "Do people really believe that stuff? We're going to have to get educated about this over the next year and understand how does it change people's behavior, how should we have minimized this either working with the social media companies or explaining what we are up to in a better way."
————————————————-
https://prophecyupdate.blogspot.com/ – Strange Sounds
Quite Orwellian! UK Prime Minister Boris Johnson wants to pass a new legislation which will allow for the recruiting of children to spy on their parents.
The Prime Minister is facing a major party revolt over the bill, that is "pretty shocking" and "highlights how Boris Johnson has been a fairly disappointing prime minister especially on issues of liberty."
According to Spiked Online editor Brendan O'Neill: "This is really really dodgy. Everyone accepts the need for covert human intelligence, we need spies we need to break up terrorist groups. 
"But recruiting children to watch their own families, spy on their families, there's something quite Orwellian about that. What we have now both the right and the left in different ways support children spying on their own families."
The Covert Human Intelligence Source is currently before the parliament in the UK and will return to the House of Commons after the House of Lords added an amendment to curtail the use of children in spy activity.
————————————————-
SILENCING DISSENT
https://prophecyupdate.blogspot.com/ – Jordan Schachtel
On Friday, I was locked out of Twitter for replying to an article that was advancing baseless fear mongering about a series of "new COVID-19 variants." I was replying to a story by The New York Post, which was titled, "What to know about all of the COVID-19 variants."
I read the first paragraph, which was not written by any kind of health expert, but from one of their general assignment reporters. It reads: "The world is on edge over the emergence of three new strains of COVID-19, each of which shows signs of being more dangerous and damaging during an already devastating pandemic."
Anyway, the story recycles much of the garbage you've seen on television and in social media over the past year. It was nothing special – a giant dose of fear and paranoia, citing "scientists" and "experts" to make sweeping conclusions about these "new variants." 
As I've discussed at length in The Dossier, there is no actual evidence that any of these new variants are more or less transmissible or deadly. The claims about the status of new viral mutations are wholly sourced to epidemiological models constructed by a handful of academics, who have access to influential people and platforms. These models have not been tested by actual evidence, and most of these models are not open source. Some have not even been peer reviewed.
The "new variant" insanity is not based on science, it is based on models. For something to become scientifically sound, it requires experimentation and evidence. These models are constructed around rudimentary hypotheses and theories, and then rushed to the nearest politician or public health official, who declares it a product of sound science.
For example, the British variant you've been hearing about is regarded as more transmissible. Why is this? Their "proof" is as follows: cases went up in the UK over the winter, and scientists found a new mutation that was driving a lot of infections. Therefore, the new mutation must be more transmissible, the "experts" claimed. 
This, of course, ignored the role of seasonal factors in disease spread, and an infinite set of other variables. Nonetheless, it was enough for British Prime Minister Boris Johnson to renew his countrywide lockdown and smash the five-alarm fire panic button into oblivion. The idea that the British variant is more contagious is not, in fact, backed by any real science. It is based on an epidemiological model constructed by a handful of academics at Imperial College London. Nonetheless, this model, and countless other projections similar to it (the South African variant, the Brazilian variant, etc), have been mainstreamed into our collective consciousness without any actual science to back it up.
————————————————-
PUTIN WARNS THAT CENSORSHIP IS KILLING AMERICAN DEMOCRACY
Russia's President Putin last week at the World Economic Forum called out America's Big Tech Monopolies for preventing free speech and attempting "to harshly and unilaterally govern society, replace legitimate democratic institutions, restrict one's natural right to decide for themselves what stance to express freely. We've all seen this just now in the US, and everybody understands what I'm talking about." https://www.rt.com/russia/513768-putin-slams-big-tech-in-davos/ 
Putin is talking about the censorship in "freedom and democracy America" of everyone who departs from the controlled explanations.  President Trump is censored.  Members of Congress are censored. Leading experts are censored.  Ordinary people are censored. No one is permitted to express the view or present evidence that the presidential election was stolen. No one is permitted to challenge or correct any aspect of the Covid narrative.  Any non-establishment view is ruled "against community standards" and suppressed just as in Stalinist Russia, Gestapo Germany, and Orwell's 1984.
————————————————-
NOVEMBER VOTER FRAUD LEADS TO MASS ARRESTS IN MYANMAR
https://prophecyupdate.blogspot.com/ – Jim Hoft 
On Sunday the leaders of Myanmar were arrested by the nation's military for allegedly committing massive vote fraud during the November 2020 elections.
Myanmar's State Counsellor Aung San Suu Kyi and President Win Myint were both arrested in morning raids on Monday by the nation's armed forces, after widespread allegations that they had committed election fraud.
As reported by the BBC – The army alleged the recent landslide election win by Ms Suu Kyi's party was marred by fraud. Aung San Suu Kyi told supporters in a letter that the military's actions would put the country back under a dictatorship.
————————————————-
THE MASSIVE CORRUPTION ON WALL STREET, THE SEC AND FROM OUR COMPROMISED ELECTED OFFICIALS IS ON FULL DISPLAY- STEVE QUAYLE AND DAVE HODGES
https://thecommonsenseshow.com/conspiracy-economics-tragedy/massive-corruption-wall-street-sec-and-our-compromised-elected-officials-full-display-steve-quayle – Submitted by Dave Hodges on Tuesday, February 2, 2021 – 15:50.
The country is in shock as the drama of the Game-stop and silver shorting is unfolding. Wall Street does not know how to handle the fact that the wrong people are making money legally and the so-called "big boys" on Wall Street are not. 
The corruption of Wall Street and its governmental protectors at the SEC are on full display for the country to see. Someone who may have never embraced a conspiracy theory is getting an eyeful about how corrupt our governmental officials are. And make no mistake about it, most of our elected officials are on the take. 
Recently, I interviewed precious metals expert, Steve Quayle, about the unfolding drama on Wall Street. Consistently throughout the interview, Steve reveals much about the corruption of our government and the Stock Market that the powers-that-be do not want you to know. To access this very revealing interview, please

CLICK THIS LINK

. 
————————————————-
THE LARGEST 'POTENTIALLY HAZARDOUS' ASTEROID TO PASS EARTH IN 2021 IS HEADED OUR WAY
Https://Endtimeheadlines.Org/2021/02/The-Largest-Potentially-Hazardous-Asteroid-To-Pass-Earth-In-2021-Is-Headed-Our-Way/ – Feb 2, 2021
The Largest 'Potentially Hazardous' Asteroid To Pass Earth In 2021 Is Headed Our Way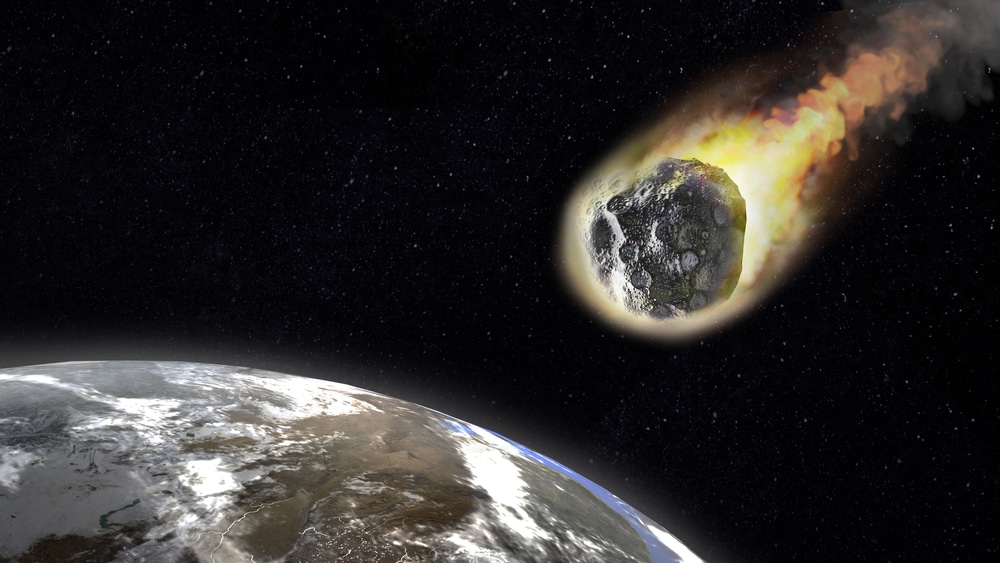 (OPINION) BroBible – You might want to mark your calendar on March 21, 2021, because at around 11:03 a.m. ET a gigantic asteroid, 231937 (2001 FO32), is going to go skimming by Earth at a speed of about 21 miles per second.
Why, yes, that is very fast. In fact, not only is Asteroid 2001 FO32 the largest space rock we anticipate seeing up close in 2021, it's also one of the fastest.
BONUS! The "potentially hazardous" (according to NASA) Apollo class asteroid is somewhere between 0.47 of a mile across to 1.07 miles across in diameter and will be cruising by at a whopping 76,980 miles per hour at just 5.3 lunar distances away from our planet.
One lunar distance is about 238,900 miles or the distance between Earth and the moon. If it were to somehow hit Earth that would be all she wrote for a good portion of the human race.
Asteroid 2001 FO32 is larger than 97% of recorded asteroids, and by comparison, Earth travels around the sun at about 18 miles per second, so 2001 FO32 is going to be movin'. Check out the giant space rock's orbit vs. Earth's, culminating on March 21, 2021.

 

FULL REPORT
————————————————-
OVER 100 MOSTLY CHRISTIANS KILLED IN MASS ATTACKS IN DEMOCRATIC REPUBLIC OF CONGO
https://endtimeheadlines.org/2021/02/over-100-mostly-christians-killed-in-mass-attacks-in-democratic-republic-of-congo/ – Feb 2, 2021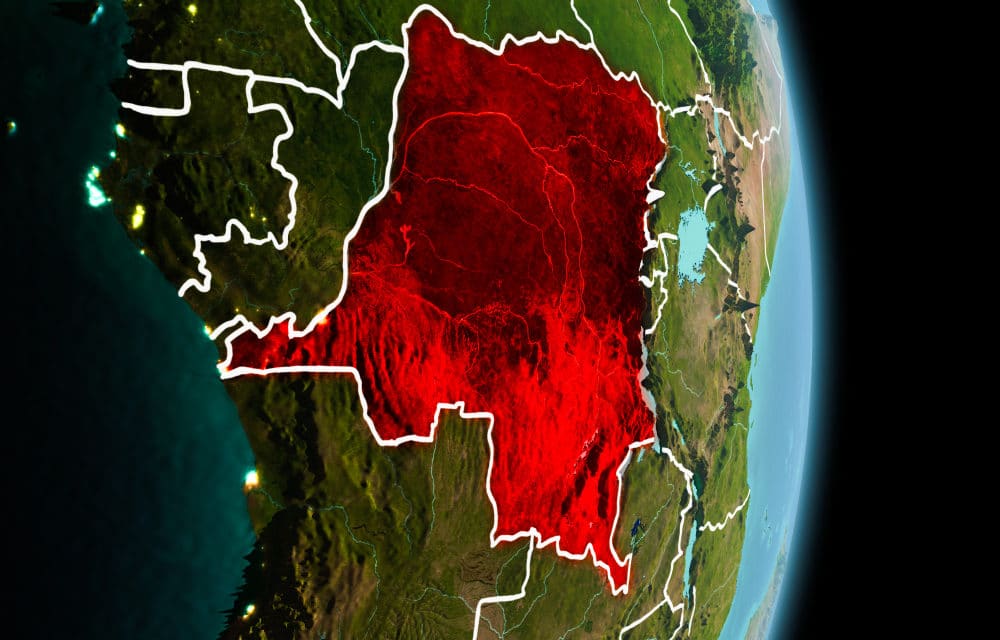 (CP) – A militant Islamic group with an expansionist agenda has killed at least 100 people, mostly Christian, in the east of the Democratic Republic of Congo in recent weeks, according to a report by the persecution watchdog Open Doors.
More than 100 people were killed in three large attacks by the Islamic extremist group called Allied Democratic Forces in the Christian-majority country, Open Doors reported. On Jan. 14, about 46 people belonging to the Pygmy ethnic group were killed in Ituri province by suspected militants of the extremist group,
which is known for attacking, kidnapping, and killing Christians, as well as training and sending jihadists to other countries in Africa. The roughly half a million Pygmy people face extensive persecution and discrimination in the country, Open Doors noted.
On Jan. 4, about 22 civilians were estimated to be killed with guns and machetes in an overnight attack on Mwenda village in the Beni region of neighboring North Kivu province. Militants from the Allied Democratic Forces, which is based in neighboring Uganda, killed 25 more people in Tingwe village in the same region the same day.
At least 17 nearby villagers had been murdered with machetes a week earlier in Mwenda village. The majority of those killed in the three attacks in the Beni region were Christians. Islamic extremist groups have "a clear Islamic expansionist agenda," Illia Djadi, an Open Doors spokesperson on freedom of religion or belief in sub-Saharan Africa, said. 

READ MORE
————————————————-
ROMANS: THE GOSPEL ACCORDING TO PAUL … PART 11
(CONTINUED FROM FRONT PAGE)
The Bible seems to condone only one form of civil disobedience, and that's when laws are passed that either make the worship of God illegal, or make the worship of pagan gods mandatory. Daniel 2 & 6 are examples where the worship of a pagan god was made mandatory. In Daniel 2 Shadrach, Meshach, and Abednego were thrown into the fiery furnace for refusing to worship the statue Nebuchadnezzar had set up, and in chapter 6 Daniel was dropped into a den of lions for worshiping God rather than King Darius.
In Acts 4:1-20 Peter and John were put in jail for preaching the Gospel and then brought before the Sanhedrin who ordered them to stop. In verse 19 they refused, saying in effect that they couldn't obey the rulers and God too, so they were going to obey God.
In all these cases acts of civil disobedience were blessed. But Paul is very clear that God instituted human government, and that He holds the leaders responsible for governing just as He holds the people responsible for obeying. Hebrews 13:17 tells us to "Obey your leaders and submit to their authority. They keep watch over you as men who must give an account."
LOVE, FOR THE DAY IS NEAR
Let no debt remain outstanding, except the continuing debt to love one another, for he who loves his fellowman has fulfilled the law. The commandments, "Do not commit adultery," "Do not murder," "Do not steal," "Do not covet," and whatever other commandment there may be, are summed up in this one rule: "Love your neighbor as yourself." Love does no harm to its neighbor. Therefore love is the fulfillment of the law. (Romans 13:8-10)
According to Matt. 5&6 these commandments are either obeyed out of the motivations of our hearts or they are not obeyed at all. They weren't meant to train us to perform acts of outward obedience, like a dog or a seal, but to develop hearts full of love and respect for others, just as the Lord's heart is full of love and respect for us. Love your neighboUr as yourself. When the lawyer asked Him, "And who is my neighbor?" Jesus replied with the parable of the Good Samaritan, instructing us to go and do likewise. (Luke 10:29-37)
And do this, understanding the present time. The hour has come for you to wake up from your slumber, because our salvation is nearer now than when we first believed. The night is nearly over; the day is almost here. So let us put aside the deeds of darkness and put on the armor of light. Let us behave decently, as in the daytime, NOT IN ORGIES AND DRUNKENNESS, NOT IN SEXUAL IMMORALITY AND DEBAUCHERY, NOT IN DISSENSION AND JEALOUSY. Rather, clothe yourselves with the Lord Jesus Christ, and do not think about how to gratify the desires of the sinful nature. (Romans 13:11-14)
As I've indicated from the beginning, this study of Romans is meant to prepare us for the life to come. As each day brings us nearer to the Rapture of the Church, we should be focused more and more on the things that are important to the One we await. It's well past time to stop living for the pleasures of this world and begin living for the rewards of the next one. As Paul wrote in his second letter to the Corinthians, we fix our eyes not on what is seen but what is unseen. For what is seen is temporary, but what is unseen is eternal. (2 Cor. 4:18)
Soon we'll be whisked away from everything we've built here, to spend eternity in a place where what we've built there will be all that matters. In 1 Cor 3:14-15 Paul wrote, "

If what he has built survives, he will receive his reward. If it is burned up, he will suffer loss; he himself will be saved, but only as one escaping through the flames."
If you're like me, you've spent most of your adulthood acquiring the life style you now enjoy. But for how long? A few more years? If you haven't done so already, begin shifting your focus now to the life that's coming, the one that lasts forever.
Store up for yourselves treasures in heaven, where moth and rust do not destroy, and where thieves do not break in and steal. For where your treasure is, there your heart will be also. (Matt. 6:20-21)
Your life is changing dramatically. All the rules are different and many seem counter-intuitive:
Give with no thought of receiving and you'll receive more than you give. (Luke 6:38)
Put yourself last and you'll become first. (Matt. 20:16)
Sacrifice your life in order to keep it. (Luke 17:33)
Don't focus on what you can see, but on what you can't. (2 Cor. 4:18)
 And on it goes.
In chapters 12-15 Paul has provided the guide to playing by these new rules. Master them and begin playing to win while there's time. Let's read on.
Romans 14
THE WEAK AND THE STRONG
Accept him whose faith is weak, without passing judgment on disputable matters. One man's faith allows him to eat everything, but another man, whose faith is weak, eats only vegetables. The man who eats everything must not look down on him who does not, and the man who does not eat everything must not condemn the man who does, for God has accepted him. Who are you to judge someone else's servant? To his own master he stands or falls. And he will stand, for the Lord is able to make him stand. (Romans 14:1-4)
In Paul's day there were many pagan temples, and when they sacrificed animals to their gods they would sell the meat to help support the temple. Sometimes it was cooked and served restaurant style in their banquet halls to anyone with the price of a meal. Some believers refused to eat the meat, fearing they would be worshiping idols, and therefore sinning. Others, more secure in their Christian faith, saw nothing wrong with it because the pagan gods were just statues.
There was also the issue of the Jewish dietary restrictions. Believers from a Jewish background had spent their entire lives obeying these laws and some were hesitant to suddenly stop. Paul said that this was not a salvation issue and each should be guided by his own conscience, but that no one should condemn those with whom they disagreed. And once again Paul underscored where the power that guarantees our salvation comes from. To his own master he stands or falls. And he will stand, for the Lord is able to make him stand.
One man considers one day more sacred than another; another man considers every day alike. Each one should be fully convinced in his own mind. He who regards one day as special, does so to the Lord. He who eats meat, eats to the Lord, for he gives thanks to God; and he who abstains, does so to the Lord and gives thanks to God. For none of us lives to himself alone and none of us dies to himself alone. If we live, we live to the Lord; and if we die, we die to the Lord. So, whether we live or die, we belong to the Lord. (Romans 13:5-8)
In Colossians 2:16-17 Paul wrote, Therefore do not let anyone judge you by what you eat or drink, or with regard to a religious festival, a New Moon celebration or a Sabbath day. These are a shadow of the things that were to come; the reality, however, is found in Christ.
As a believer, you can obey the dietary restrictions or not, abstain from alcohol or enjoy the occasional drink, observe the Saturday Sabbath or worship on Sunday, keep the Levitical feasts or ignore them. If you're sincere in your beliefs, follow them. Just don't judge those who feel differently about these things. Again, they're not salvation issues.
For this very reason, Christ died and returned to life so that he might be the Lord of both the dead and the living. You, then, why do you judge your brother? Or why do you look down on your brother? For we will all stand before God's judgment seat. It is written:
"'As surely as I live," says the Lord, "every knee will bow before me; every tongue will confess to God."[Isaiah 45:23]

So then, each of us will give an account of himself to God

. (Romans 14:9-12)
This is a recurring theme through out Paul's letters. It must be that believers were just as critical of each other then as we are now. But Paul's admonitions came directly from the Source. Jesus said, "Do not judge or you too will be judged. For in the same way you judge others, you will be judged, and with the measure you use, it will be measured to you." (Matt. 7:1-2).
Therefore let us stop passing judgment on one another. Instead, make up your mind not to put any stumbling block or obstacle in your brother's way. As one who is in the Lord Jesus, I am fully convinced that no food is unclean in itself. But if anyone regards something as unclean, then for him it is unclean. If your brother is distressed because of what you eat, you are no longer acting in love. Do not by your eating destroy your brother for whom Christ died. Do not allow what you consider good to be spoken of as evil. For the kingdom of God is not a matter of eating and drinking, but of righteousness, peace and joy in the Holy Spirit, because anyone who serves Christ in this way is pleasing to God and approved by men. (Romans 14:13-18)
Our freedom in Christ is good, but when we flaunt it in the faces of those who don't agree with us, we're allowing what is good to be spoken of as evil. We learned this lesson early on in Mexico. On one of our first visits to a popular restaurant, the more experienced missionaries we were with advised us that in the local culture the public consumption of alcohol by an American missionary is unacceptable. I quickly changed my mind about having a beer with dinner and ordered a soft drink instead.
There's nothing in the Bible that prohibits drinking wine or other fermented drinks like beer. In fact they were specifically authorized for the fall harvest feast in Israel. (Deut. 14:22-26) But just because they're permitted doesn't mean it's OK to offend others, especially if it diminishes our credibility as a servant of the Lord.
Let us therefore make every effort to do what leads to peace and to mutual edification. Do not destroy the work of God for the sake of food. All food is clean, but it is wrong for a man to eat anything that causes someone else to stumble. It is better not to eat meat or drink wine or to do anything else that will cause your brother to fall.
So whatever you believe about these things keep between yourself and God. Blessed is the man who does not condemn himself by what he approves. But the man who has doubts is condemned if he eats, because his eating is not from faith; and everything that does not come from faith is sin. (Romans 14:19-23)
Here Paul again confirmed that the dietary restrictions had been lifted as Peter had been shown in Acts 10:9-16. He was a great advocate of all of our freedoms in Christ, but compared exercising them without concern for its effect on others with drinking in front of a struggling alcoholic. It presents an unnecessary temptation to someone who's having a difficult time. He said that if you can handle it and don't see anything wrong, that's great. Eat the meat and drink the wine, but do it at home where you won't tempt a weaker brother. Like he told the Corinthians,

"Everything is permissible, but not everything is beneficial. Everything is permissible, but not everything is constructive."

(1 Cor. 10:23)
Even though we have this great freedom, we should always be careful not to either set a bad example for others, or cause someone struggling in their walk to be burdened unnecessarily. First and foremost let our behavior consist of things that lead to peace and lasting edification. Selah 03-24-07
FINAL ARTICLE TOMORROW:
————————————————-
SALVATION
CLICK ON LINKS BELOW:
WHAT IS SALVATION? What is the Christian doctrine of salvation?
SIMPLY Salvation is believing in the Lord Jesus Christ death on the Cross where he gave his life for us. And
HOW DOES GOD SAVE? In the Christian doctrine of salvation, God has rescued us through (JESUS C

HRIST DEATH (ON THE CROSS) AND HIS "RESURRECTION

) (John 3:17). Specifically, it was Jesus' death on the cross and subsequent resurrection that achieved our salvation (Romans 5:10; Ephesians 1:7). Scripture is clear that salvation is the gracious, undeserved gift of God (Ephesians 2:5, 8) and is only available through faith in Jesus Christ (Acts 4:12).
AND IT IS A "FREE" GIFT, BASED ON OUR LOVE FOR JESUS SACRIFICE FOR US AND OUR CONTINUAL SINS THAT MUST BE "FORGIVEN" THROUGH HIS SACRIFICE.
————————————————
AN EXAMPLE OF THE SINNERS PRAYER:
Dear Father,
I now believe that Jesus Christ is Your only begotten Son, that He came down to our earth in the flesh and died on the cross to take away all of my sins and the sins of this world. I believe that Jesus Christ then rose from the dead on the third day to give all of us eternal life.
Lord Jesus,
I now confess to You all of the wrong and sinful things that I have ever done in my life. I ask that You please forgive me and wash away all of my sins by the blood that You have personally shed for me on the cross. I am now ready to accept You as my personal Lord and Savior. I now ask that You come into my life and live with me for all of eternity.
Father, Jesus – I now believe that I am truly saved and born again.
Thank You Father.
Thank You Jesus.
————————————————
JESUS CHRIST RETURN FOR HIS CHURCH IS "IMMINENT"
Matt. 7:27 And the rain descended, and the floods came, and the winds blew, and beat upon that house; and it fell: and great was the fall of it.
Matt. 24:38 For as in the days that were before the flood they were eating and drinking, marrying and giving in marriage, until the day that Noe entered into the ark,
Matt. 24:39 And knew not until the flood came, and took them all away; so shall also the coming of the Son of man be
——————————————–
DON'T WAIT FOR THE LAST MINUTE
We are currently in the "Birth Pangs" pending the coming "7 year TRIBULATION" period, where all the Nations on Earth will be subject to God's Wrath on an "UNGODLY" World. The Rapture of Jesus Christ Church is "TOTALLY" imminent; And what will follow after that will be massively more devastating that we are seeing right now (Read

Revelation Ch 6 – 2

2) God is trying to get everyone's attention to the coming Judgments; He does not want "ANYONE" to perish, but all to come to repentance. He loves us, but will not stand idly by and watch the World, (His Creation) turn to sin and debauchery). We are currently living in a fallen "Satanic" World where "EVIL", is totally accepted, "and God and his Love for his Church": is being exponentially rejected. The time has come when God HAS TO intervene, and he is (The prophetic word listed in his Word the Bible is being fulfilled exponentially).
——————————————————
THE NEW WORLD ORDER:
ONE WORLD GOVERNMENT – ONE WORLD ECONOMIC SYSTEM – ONE WORLD RELIGION
Dan. 9:27 And he shall confirm the covenant with many for one week: and in the midst of the week he shall cause the sacrifice and the oblation to cease, and for the overspreading of abominations he shall make it desolate, even until the consummation, and that determined shall be poured upon the desolate
Dan. 7:24 And the ten horns out of this kingdom are ten kings that shall arise: and another shall rise after them; and he shall be diverse from the first, and he shall subdue three kings
Rev. 17:12 And the ten horns which thou sawest are ten kings, which have received no kingdom as yet; but receive power as kings one hour with the beast
—————————————————-
THE MARK OF THE BEAST:
DON'T TAKE THE MARK OF THE BEAST WHICH IS (CHANGING YOUR D.N.A.) AND GIVING YOUR CONTROL OVER TO THE "BEAST SYSTEM" – THIS IS AN ABONOMINATION TO GOD: (YOU ARE HIS CREATION):
Rev. 13:14 And deceiveth them that dwell on the earth by the means of those miracles which he had power to do in the sight of the beast; saying to them that dwell on the earth, that they should make an image to the beast, which had the wound by a sword, and did live.
Rev. 13:15 And he had power to give life unto the image of the beast, that the image of the beast should both speak, and cause that as many as would not worship the image of the beast should be killed.
Rev. 14:9 And the third angel followed them, saying with a loud voice, If any man worship the beast and his image, and receive his mark in his forehead, or in his hand
THE PUNISHMENT FROM GOD FOR THOSE WHO TAKE THE MARK AND WORSHIP THE "BEAST SYSTEM":
Rev. 14:10 The same shall drink of the wine of the wrath of God, which is poured out without mixture into the cup of his indignation; and he shall be tormented with fire and brimstone in the presence of the holy angels, and in the presence of the Lamb:
 (YOU ARE GOD'S CREATION – CHANGING YOUR D.N.A. AND/OR GIVING YOUR ALLEGANCE TO ANOTHER ENTITY I.E. (THE ANTICHRIST) – IS AN ABONOMINATION TO GOD):
————————————————-
THE FUTURE CONONAVIRUS INJECTION AT THIS POINT IN TIME ALSO APPEARS TO BE "MASSIVELY" AGAINST GOD AS IT WILL IS ALSO TAINTED WITH A CHANGE IN YOUR (R.N.A. WHICH CHANGES YOUR D.N.A.) AND WILL ALTER YOUR BODY IN MANY WAYS, (INCLUDING DEATH).
————————————————-
 WEBPAGE ADMINISTRATOR:
(THE AUSTRALIAN R.N.A. VACCINE)
You Know, there comes a time in one's life when you just have to speak up regarding the "Blatant "Stupidity", "Greed", "Corruption", "Lies", "ETC" that some people have in their Soul; To say we have to have the Vaccine because of an "I SAID SO" attitude; even if it is Tainted with "DEATH", it can change your R.N.A. to Totally Change your D.N.A. Causing "DEATH". And "OH" if you change your D.N.A. don't look to God to have Mercy on you "IF" you survive, because "GOD" is the "CREATOR" of your "SOUL", and your "BODY". And once you change your D.N.A. you WILL become "NEPHLINIC," i.e. a different person. This is what the fallen Angels did after God Created Adam and Eve, they changed "Animal", and "Human" D.N.A. Which turned "Humans & Animals into a Totally different Species, i.e. it made them "NEPHLIMIC" "NOT OF GOD". God's Judgment is coming upon the people that are creating this "Ungodly" Evil, and like it was before the "FLOOD", so it will be again; Destruction of God's Creation over a "SEVEN YEAR PERIOD". Revelation Chapter 6 to Revelation Chapter 22. Which is about to start any time in the very near future.
This RNA "Vaccine" is "NOT APPROVED", and Trials that they recently conducted on people in Korea, Africa, and God knows where else, resulted in "Hundreds" of Deaths, and left the rest very sick and dying. And since then "tens of Thousands" of people are becoming very sick after the jab, and most are dying. Ask yourself why are they vaccinating Nursing Home residents and Hospitals first; the answer is because the New World Order's Objective is to Eliminate every person over 70 Years Old, and that is exactly what is happening Worldwide;
The "AGENDA" of the "NEW WORLD ORDER" "THE ORDER OF THE PROTOCOLS OF ZION" is to wipe out "EIGHT TENTH'S OF HUMANITY", and leave enough room for the "ELITES" to live in peace and harmony". But they have not considered God into this equation, and he is our Creator and he loves his Creation with a passion –Jesus Christ died for us on the cross at calvary, and Once the Church has gone from this World God's vengeance will commence on the Ungodly of this World.
THE NEW WORLD ORDER THAT HAS ALREADY BEGUN, It Means A "ONE WORLD GOVERNMENT", A ONE WORLD CHURCH, AND A ONE WORLD RELIGION ("CHRISLAM"). "AND IT IS PURE EVIL"
PLEASE ACCEPT GOD'S FREE GIFT OF SALVATION. IT IS OUR ONLY HOPE