The Bible Says This is Exactly How it Would Look in the END TIMES…2020

279K subscribers
 

Please Help Support This Ministry:

https://www.paypal.me/watchman1963

Cash App : $watchman1963 Please subscribe to my backup channel:

https://www.youtube.com/channel/UC4nc… C

urrent Events Linked To Biblical Prophecies. Everything is unfolding just as the bible foretold. Wars, Volcanic Eruptions, Earthquakes, Extreme Weather, Christian Persecution, Violence and more!
Matthew 24:3-14 3 Now as He sat on the Mount of Olives, the disciples came to Him privately, saying, "Tell us, when will these things be? And what will be the sign of Your coming, and of the end of the age?" 4 And Jesus answered and said to them: "Take heed that no one deceives you. 5 For many will come in My name, saying, 'I am the Christ,' and will deceive many. 6 And you will hear of wars and rumors of wars. See that you are not troubled; for all these things must come to pass, but the end is not yet.
7 For nation will rise against nation, and kingdom against kingdom. And there will be famines, pestilences,[b] and earthquakes in various places. 8 All these are the beginning of sorrows. 9 "Then they will deliver you up to tribulation and kill you, and you will be hated by all nations for My name's sake. 10 And then many will be offended, will betray one another, and will hate one another.
11 Then many false prophets will rise up and deceive many. 12 And because lawlessness will abound, the love of many will grow cold. 13 But he who endures to the end shall be saved. 14 And this gospel of the kingdom will be preached in all the world as a witness to all the nations, and then the end will come.
———————————————–
Prophecy Update End Times News Headlines – 3/21/20

166K subscribers
 

Prophecy Update End Times News Headlines – 3/21/20 It's Later Than You Think… Time is Short! A fast-paced highlight and review of the major news stories and headlines that relate to Bible Prophecy and the End Times… All the signs of the last days are converging at the same time. Bible Prophecy is happening right before our eyes and like birth pains, the predicted events are happening more frequently and more intently. Never, in the history throughout the world have so many forces, including economic, scientific, techno-logic, ecologic, cultural, geopolitical, moral, spiritual and religion, converged together to bring this world that's already teetering over the edge into the abyss, to a point of no return. Jesus said when you see all these signs happening, know that I am near, even at the door.
———————————————–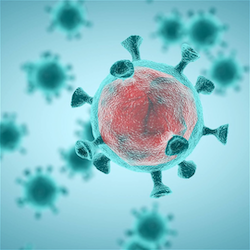 Coronavirus disease (COVID-19)
Get the latest information from the Australian Government Department of Health about COVID-19.
Department of Health 
 Today's top stories 20.03.20; 1) The Israeli military enters a state of war, as Jerusalem declares a nation-wide curfew, bringing the Jewish State to a near halt – in efforts to combat the unyielding spread of the coronavirus pandemic. 2) In spite of Israel's state of emergency, political bickering continues to distance the prospects of national unity government. 3) The political deadlock in Jerusalem is seemingly sowing uncertainty and panic among many of the citizens of Israel.
———————————————–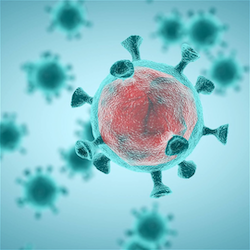 Coronavirus disease (COVID-19)
Get the latest information from the Australian Government Department of Health about COVID-19.
Department of Health 
US & N. Korea test Missiles-Pompeo accuses China, Russia & Iran of spreading Virus disinformation

57.6K subscribers
 

You will hear the following in this Broadcast: -North Korea Launches Unidentified Projectile -U.S. Tests First Hypersonic Glide Body, Challenging Russia's Advanced Nuclear Weapons Lead -Pompeo says China, Russia, Iran are spreading disinformation about coronavirus -U.S. says 'enormously disappointed' by Iraq's failure to protect coalition forces -Pompeo accuses China, Russia and Iran of spreading coronavirus disinformation -Russia's Black Sea Fleet conducts military drills in Crimea despite coronavirus
———————————————–
How Should Believers Respond to the Chaos Around the World

166K subscribers
 

How Should Believers Respond to the Chaos Around the World A Special Message from Tom Hughes recorded on March 15th about how we should respond to the Chaos around the world as Christians and how we are being given an opportunity to live out the book of acts. Check it out! Pastor Tom Hughes YouTube:

https://bit.ly/2BBK4h4

Facebook:

https://www.facebook.com/TomHughesEnd…

Twitter:

https://twitter.com/PastorTomHughes

Instagram: @PastorTomHughes Pastor Tom Hughes 412 Church Website:

https://hopeforourtimes.com/ All the signs of the last days are converging at the same time. Bible Prophecy is happening right before our eyes and like birth pains, the predicted events are happening more frequently and more intently. Never, in the history throughout the world have so many forces, including economic, scientific, techno-logic, ecologic, cultural, geopolitical, moral, spiritual and religion, converged together to bring this world that's already teetering over the edge into the abyss, to a point of no return.

Jesus said when you see all these signs happening, know that I am near, even at the door.
———————————————–
LATEST NEWS CLIPS – ARTICLES SUNDAY 22nd MARCH 2020
WE PREACH THE BLESSED HOPE FOR THE FUTURE IN JESUS CHRIST OUR SAVIOUR
Rev. 3:3 Remember therefore how thou hast received and heard, and hold fast, and repent. If therefore thou shalt not watch, I will come on thee as a thief, and thou shalt not know what hour I will come upon thee.
Prov. 14:12  There is a way which seemeth right unto a man, but the end thereof are the ways of death.
Is. 52:10 The LORD hath made bare his holy arm in the eyes of all the nations; and all the ends of the earth shall see the salvation of our God
Jer. 25:31 A noise shall come even to the ends of the earth; for the LORD hath a controversy with the nations, he will plead with all flesh; he will give them that are wicked to the sword, saith the LORD
——————————————-
DAILY CHRISTIAN BIBLICAL QUESTIONS AND ANSWERS:
——————————————-
The Unanswered Prayer?
https://gracethrufaith.com/ask-a-bible-teacher/the-unanswered-prayer/
QUESTION:    Jesus knew full-well the necessity of His approaching death on the cross. However, the humanity of Jesus was afraid of the pain, shame and separation from God that He would face on Golgotha. He prayed for "this cup" to be taken away from Him if possible … but unlike most humans Jesus added, "nevertheless, Your will be done" Thankfully, for us, God's will was done.
I think that in saying that, Jesus gave us an example to follow. Even if we don't get our prayers answered the way that we want in the most dire of situations, we have to understand that if we submit to God's will then the outcome will be in our best interest. There might be a greater blessing is store for us that could only be realized through that illness, death or difficulty. There might be someone nearby who needs to learn how to care for others in need. The limitations place on us by physical disability might teach us to depend more on God's provision. God can see the big picture.
History shows us that because of the condition of this fallen world,(except for Enoch and Elijah) we all will face hardship, illness and eventually death (short of the Rapture) regardless of our faith and our prayers.
ANSWER:    The so-called unanswered prayer was "My Father, if it is possible, may this cup be taken from me. Yet not as I will, but as you will." (Matt. 26:39)
Some use this prayer to demonstrate that God doesn't answer all prayers, even those that came from His own Son. Some even go so far as to teach that since God refused to comfort His son in His time of need but left Him to fend for Himself, we should ignore our children when they're in distress to teach them the ability to "self-sooth." Shame on them!
The real point of the prayer, and the reason Jesus took Peter, James and John with Him to hear it was to confirm that there was no other way for mankind to be redeemed but by His shed blood. If there was any other way, then God let His son suffer and die unnecessarily. And it's not like Jesus didn't know this. He Himself had been predicting it from the beginning of His ministry, and had inspired David to describe the pain and humiliation of public crucifixion 1,000 years earlier in Psalm 22, long before it had become the preferred method of execution. In that Psalm, by the way, the Lord had David declare that His prayer was heard, proving that there was no other way. You'll find that in the alternative translation of verse 21 included as a foot note in many study Bibles.
Again, using this passage to demonstrate the validity of unanswered prayer is to miss the point of the prayer.
More On OSAS And Unanswered Prayer
https://gracethrufaith.com/ask-a-bible-teacher/more-on-osas-and-unanswered-prayer/
You listed four things that you believe can prevent believers from being delivered from their afflictions, putting a very fine point on the issue:
Lack of faith,
2. Unconfessed sins,
3. Subconscious feelings that we deserve to be afflicted,
4. Secret desire to remain where we are.
My questions are these:
If we have a subconscious feeling that we deserve to be afflicted, does God hold this against us? (if so, why?). Your answer seems to imply this.

If we are held responsible for things of which we are not conscious, how do we recognise this and "repent" of it?
This is a very serious set of questions for me as I am very introspective, know I cannot fully understand what's going on inside me, so it would seem that I am doomed to a life of (mostly) unanswered prayer.
ANSWER:    Regarding people who pray for deliverance when they have a feeling that they deserve their affliction, James put it this way.
But when he asks, he must believe and not doubt, because he who doubts is like a wave of the sea, blown and tossed by the wind. That man should not think he will receive anything from the Lord; he is a double-minded man, unstable in all he does. (James 1:7-8)
If at some level we believe that we deserve our afflictions, in effect we're saying that the Lord's death was not sufficient for us. We have to suffer too in order to become worthy to be delivered. Isaiah 53:5 says that by His stripes we are healed, not by His stripes and an unknown amount of our own suffering.
Whenever we put ourselves on the cross to suffer with the Lord we're denying the sufficiency of His work. Dying to self doesn't just mean being willing to give up all the worldly things we place ahead of Him, it also means giving up our need to be a participant in our own deliverance. Harboring any such feelings makes us double-minded, and we shouldn't expect anything from the Lord because He will always wait for us to come to the end of ourselves before helping out.
For both these questions, the answer can be found in Psalm 19:12-13. David knew that our hearts are so wicked that we sin in countless ways we aren't even aware of, so He wrote this prayer:
"Who can discern his errors? Forgive my hidden faults. Keep your servant also from willful sins; may they not rule over me. Then will I be blameless, innocent of great transgression."
I don't believe God is looking for ways to get us on a technicality, but I do believe it's very important to Him that we realize we don't have a single thing going for us except His Grace. We're such habitual sinners, and sinning is so much a part of our nature that we can't begin to keep track of them all. But He can, and by asking Him to forgive our hidden faults, we've got everything covered and don't have to worry about it.
————————————–
NEWS CLIPS OBTAINED FROM MANY SOURCES – INCLUDING

Tracking bible prophecy.org
Rapture Ready News
Prophecyupdate.Com
Main News Channels
End Times Headlines
Prophecyupdateblogspot.com
Stevequayle.com
Gracethrufaith.com
Nowtheendbegins.com
Other Christian Sites
(CLICK ON) LATEST DAILY NEWS CLIPS:
ISRAEL NEWS:
THE MIDDLE EAST PEACE PLAN IS "ANTI GOD" – (GOD WILL NOT ALLOW JERUSALEM TO BE DIVIDED).
ZECHARIAH 12:2-3
Zech. 12:2 Behold, I will make Jerusalem a cup of trembling unto all the people round about, when they shall be in the siege both against Judah and against Jerusalem.
WORLD TERRORISM – WARS
WORLD FINANCE:
Rev. 6:6 And I heard a voice in the midst of the four beasts say, A measure of wheat for a penny, and three measures of barley for a penny; and see thou hurt not the oil and the wine
MASSIVE EARTH CHANGES/EARTHQUAKES/VOLCANOES ETC: 
AND EXTRA WORLD – ALTERNATIVE NEWS:
2Chr. 7:13 If I shut up heaven that there be no rain, or if I command the locusts to devour the land, or if I send pestilence among my people;
2Chr. 7:14 If my people, which are called by my name, shall humble themselves, and pray, and seek my face, and turn from their wicked ways; then will I hear from heaven, and will forgive their sin, and will heal their land
CORONAVIRUS NEWS CLIPS:
————————————————-
WORLD – PROPHETIC NEWS ARTICLES PRESENTATION SUNDAY 22nd MARCH 2020
MIDDLE EAST AND WORLD WAR LOOMING THE BUILD UP TO PSALM 83  – ISAIAH 17 AND GOG OF MAGOG WARS EZEKIEL 37-38:
THE WHOLE WORLD IS UNSTABLE FINANCIALLY, POLITICALLY, PHYSICALLY, MORALLY, GODLY: – AND BECOMING MORE SO DAILY. (WE ARE IN THE BEGINNING OF SORROWS (MATT 24:8)
THE BIBLE STATES THAT IT WILL ONLY GET WORSE BEFORE THE START OF THE TRIBULATION OF MANKIND – (REVELATION 6)
But before that we have to go through the Birth Pangs, leading up to the Tribulation of Mankind; and I feel that the beginning of Matthew 24 explains that time very well.
Matt. 24:6 And ye shall hear of WARS AND RUMOURS OF WARS: see that ye be not troubled: for all these things must come to pass, but the end is not yet.
Matt. 24:7 FOR NATION SHALL RISE AGAINST NATION, AND KINGDOM AGAINST KINGDOM: and there shall be famines, and pestilences, and earthquakes, in divers places.
————————————————-
GENERAL PROPHETIC NEWS SECTION:
————————————————-
Now that a national collapse event is slowly being accepted by many as a legitimate possibility, there is a debate rising as to what measures the government should take, or should be allowed to take. Those of us in the prepper and liberty movements always knew this day was coming; a day when the public would start considering trading away an array of freedoms in exchange for promises of security.
You can look at these lies in two different ways:
1) The government is trying to stave off a "panic" by slowly easing people into the reality that the system is breaking.
2) The government is trying to keep people passive to the danger so that when the system breaks completely they will be unprepared, desperate and easier to manipulate.
I believe the second option is the most likely given the evidence at hand, but in either case the government is crippling the public response time to the disaster. They did this for months and they are still trying to do it now.
Also, understand that Covid-19 is only part of the problem. The bigger crisis is in the economy itself; a collapse has been baked into this cake for years now, and the virus has little to do with it.  Leftist kids are going around calling this pandemic the "boomer remover", almost cheering the assumption that mostly older and conservative Americans will die from this.  I have to break it to them that during the economic collapse that is inevitably coming they will have to wipe the snot from their noses and put on their big-boy diapers otherwise they aren't going to survive either; most of them have no discernible skills and no preparations to speak of.  They are essentially useless.
As I have noted time and time again over the past few years, the Everything Bubble only needed one major trigger event to fully implode, but the international banks and central banks created that precarious bubble in the first place, and they set up all the conditions which made it so dangerous. The virus is not the cause of the crash, it is just very good cover for the banks who are the real perpetrators.
Ignore the virus if you want, but the economic collapse is undeniable. Accept that the national and global emergency is real (even if it has been financially engineered), and let's move on to a more meaningful debate: Should governments be allowed to implement martial law measures in response?
In my view there is no excuse for tyranny, even during a pandemic event. The majority of the public is more than capable of voluntary quarantine without government enforcement. Add government intervention into the mix and it will only make people want to do the opposite.  And beyond that, Covid-19 has such a long incubation period that ultimately most people will probably contract it anyway. Total containment is not achievable (as we have just seen in South Korea). Quarantines might slow the spread, which is good, but do not expect to avoid this virus indefinitely. Why sacrifice your freedoms for safety that is an illusion?
Finally, there is a question of agenda and motive behind the rising call for martial law-like measures over the pandemic. For example, Champaign, Illinois mayor Deborah Frank Feinen has given herself executive powers in response to the coronavirus infection that are outright dictatorial and Soviet in their violations. Among other things, she demands the power to enforce curfews, ban public gatherings, ban alcohol, ban or confiscate firearms, as well as confiscate supplies from any citizen if those supplies are "needed for emergency response".
Is this really about protecting the public? How does it protect the public to confiscate their only means of defense, or confiscate their food and supplies? This type of thing is usually done in communist countries, and it is done to protect government power, not protect the people.
Understand also that the Champaign mayor is not the only official calling for these types of actions. From New York to LA and beyond, those of us who are paying attention have noticed a swift and quiet implementation of orders that are whittling down American freedoms. Do not expect Donald Trump to operate differently, either. Expect him to initiate martial law measures (though he may not call in "martial law") in the next few months. Expect him to activate Executive Order 13603, which was created by Barack Obama in 2012 and allows the federal government to appropriate everything from land to food to firearms in the event of a national emergency. This is going to happen. Count on it.
————————————————
https://prophecyupdate.blogspot.com/ – Shawn Donnan, Christoph Rauwald, Joe Deaux and Ian King
The world's supply chains are facing a root-to-branch shutdown unlike any seen in modern peacetime as efforts to contain the coronavirus outbreak hit everything from copper mines in Peru to ball bearing makers in Germany's industrial heartland.In the last few days, a supply chain crisis that began earlier this year with Chinese factories has spread into key industries elsewhere that had weathered the impact until now. The shutdowns are contributing to the growing conviction that the world has slipped into its first recession since the financial crisis more than a decade ago.
"This is kind of a rolling natural disaster," said Ethan Harris, head of global economic research at Bank of America. "In terms of the impact on global production, the shutdown outside of China will likely become bigger than the impact from China."
The shock to supply chains, Harris said, is deeper and more sprawling than the trade wars of the past two years and likely to be more prolonged than the storms, earthquakes or floods that have been a source of stress for major industries in the past. He expects factory shutdowns will last into May and possibly longer.
Compounding the blow for companies, the initial supply shock has become interwoven with a demand crisis in Europe, the U.S. and other major economies as workers and consumers are ordered to stay home.
Apple Suppliers
Apple Inc., for example, is confronting the impact on component makers in Italy, Germany, Malaysia and South Korea after having weathered the February slowdown in Chinese factories that do the final assembly of products like iPhones and AirPods.In Malaysia, key suppliers like Murata Manufacturing Co., Renesas Electronics Corp. and Ibiden Co. have halted production as a result of restrictions on movements imposed by the government. Micron Technology Inc. is affected too, but said an exemption allows "limited semiconductor operations to continue." Texas Instruments Inc. and On Semiconductor Corp. also have facilities there.Peru's state of emergency and nationwide lockdown have led major mining companies like Freeport-McMoRan Inc. and Newmont Corp. to curb copper production there. The same is happening in other mining centers like Chile, Canada and Mongolia, with economists at Scotiabank saying the initial result from the hit in Chile and Peru alone leading to the loss of some 325,000 metric tons of copper production, or about 1.7% of global annual output.In Europe, industrial giants like Volkswagen AG and Airbus SE have shut down assembly lines in an effort both to reduce the spread of the virus and to deal with parts shortages and bottlenecks due to restrictions on travel within Europe.
Bottlenecks
While governments in the region have pledged to safeguard the transport of goods as borders are shut to other nonessential travel, traffic disruptions have started to escalate. Trucks lined up for 40 miles near Berlin after the German border to Poland was closed, and diverting passenger cars to alternatives routes brought little relief.
The car industry is particularly vulnerable to supply chain disruptions. Its fine-tuned logistics are designed to keep storage times to only between 1 and 2 months. The push into electric cars has added to complexity, because production of battery cells requires a steady flow of materials like lithium and cobalt.
Germany's Schaeffler Group, which employs 87,000 worldwide and is a major supplier to car makers, joined peers on Thursday in hammering out emergency plans to cut capacity in Europe and avoid layoffs. Those include reducing working hours and cutting production on certain days.
"As we have to reduce production in our plants in the light of the crisis, it was important to us that flexible solutions be quickly established," said Juergen Wechsler, who represents Schaeffler workers for union IG Metall.
Liqui Moly GmbH, a maker of engine oil and lubricants based in the southern German city of Ulm, is suffering dramatic order declines. "If the situation demands it, I will forgo my salary," Chairman Ernst Prost said.
Detroit Shutdown
Anton Posner, chief executive officer of supply-chain management and consulting company Mercury Resources, said the move by General Motors Co., Ford Motor Co., and Fiat Chrysler Automobiles NV to temporarily shut down their U.S. plants will reverberate not only through their suppliers of finished parts but in steel, aluminum and transportation.
————————————————
https://prophecyupdate.blogspot.com/ – Jim Hoft
The mortality rate for the coronavirus in the US continues to fall as more and more Americans are able to be tested.
12 days ago the US coronavirus mortality rate was 4.06
Today the mortality rate is down to 1.25%!
4.06% March 8 (22 deaths of 541 cases)
3.69% March 9 (26 of 704)
3.01% March 10 (30 of 994)
2.95% March 11 (38 of 1,295)
2.52% March 12 (42 of 1,695)
2.27% March 13 (49 of 2,247)
1.93% March 14 (57 of 2,954)
1.84% March 15 (68 of 3,680)
1.6% March 17 (116 of 7,301)
1.4% March 19 (161 of 11,329)
1.25% March 20 (237 of 18,845)
PERSPECTIVE:
** The 1918 Spanish Flu Pandemic killed 675,000 out of US population of 103,268,000 or about — 1 in 200
** The 2020 Coronavirus has killed 218 (so far) out of a population of 333,546,000 or less than — 1 in a million
As we have reported several times now — the Director of the World Health Organization created an international panic when he miscalculated the coronavirus mortality rate at 3.4%.
This statement led to the greatest panic in world history as the global elite media shared and repeated that the coronavirus was many, many times more deadly than the common flu.
He overstated the coronavirus mortality rate.  You can read more on that here.
According to the weekly CDC flu report — flu deaths are up by 1,000 over last week.

And according to the global coronavirus trackers US coronavirus deaths are up by 218 this week.
As of today — Friday March 20, 2020, there are 100 times more flu deaths this season than coronavirus deaths!
** 230 coronavirus deaths
** 23,000 flu deaths
————————————————
LOCKDOWNS, CURFEWS, TROOPS ON STREETS: WORST-CASE SCENARIO VS REALITY
https://prophecyupdate.blogspot.com/ – Norman Lewis
What happens when governments confuse worst-case scenarios with reality? They transform a health crisis into a social crisis and an economic tsunami, with consequences more severe than the virus could produce in the first place.
As I write, hundreds of thousands of people across Europe and the world have already lost their jobs, in the leisure and entertainment sectors in particular. As sector after sector is impacted by global lockdowns, mass unemployment is not a possibility, it is definite. And the social costs are going to be severe. How severe no one really knows. But past experiences show that when people lose jobs, they can also lose homes, their marriages, their health – and our social fabric is pulled apart.
There are two related problems. 
The first is that the global economy was already in the emergency ward before the impact of Covid-19. Whether the economic actions being taken across the world – from unprecedented interest-rate cuts through to eye-watering trillions of dollar state spending – will stem the flow or not remains to be seen. Perversely, it could help to shake out many non- or under-performing sections of the economy, which could be a good thing in the long-term.
The second problem, and the more important one in the short-term, is that economic rationale is not what is driving policy; apocalyptic doom-mongering is. Provoked by the media, governments have been forced into a macabre competition of being seen to be acting. The 'do something… anything' approach has resulted in new performative displays aimed at placating the doom mongers, rather than address the health problem rationally. Many governments have been driven less by a reasoned, evidence-based strategy of limiting both the spread of the disease and the disorganisation of economic life, than by an urge to be seen to be taking action.
This is the real problem. In Europe, we have seen an historically unprecedented peace time clampdown on everyday life and social engagement, particularly in Italy, Spain and France. It seems that the responsibility of behaving as true moral leaders who might galvanise the public in a collective mission against illness and a concerted effort to protect economic life, has been jettisoned in favour of being seen to act.
Normal life has been put into quarantine. Carrying signed and dated forms, declaring a reason for being outdoors, is now obligatory across much of the continent, with the threat of heavy fines being imposed if not completed. Even in the UK, where the government has attempted to act rationally and appeal to reason, rather than apply top-down enforcement, there is a move in the draft Coronavirus Billto give the police and immigration officers powers to detain anyone suspected of carrying the virus and force them into quarantine. 
People are facing a fine of up to £10,000 or three months' jail if they refuse to be tested or to remain in quarantine. This week's first arrest of a man in Britain for failing to self-isolate is likely not to be the last.
This is disastrous on almost every level. The panicked lockdown in Italy, for example, led to a mass migration from Lombardy which ensured the virus spread faster throughout Italy. Now their once robust health system is on the verge of collapse. The economic fallout now threatens the entire social fabric, which, in turn, threatens to destroy the social solidarity and resilience we will need to effectively defeat this health threat.
The justification gaining ground and increasingly being wheeled out by governments is that this is a war, comparable to the kind of mobilisation and sacrifices necessary during the Second World War. But any high-school student of history knows that comparison is fatuous and demonstrates that we are not at war.
Yes, the virus is invisible and threatening. But let's not lose sight of what it is: it's a health emergency. One which is causing real hardship and threatens the lives of the elderly and those with underlying health problems, yes. But developing solutions to deal with this should have been relatively easy to accomplish.
The real problem is that governments have politicised a health crisis and transformed it into a social and economic crisis. 
A more measured approach, especially after understanding China's experience, would have been to treat this as a medical emergency for the people most vulnerable, and to have taken appropriate measures to isolate and protect these groups. This would have disrupted things, for sure. But it would not have caused the global market meltdown and disastrous recession we now face.
If there is a declaration of war, it should be on the apocalyptic scaremongering which has transformed what was a challenging health crisis into an economic crisis that is already worse than the virus itself.
————————————————
LOMBARDY ENLISTS MILITARY TO ENFORCE LOCKDOWN
https://prophecyupdate.blogspot.com/
Lombardy has announced that the Italian military will work to ensure that residents are complying with a quarantine to stop the spread of coronavirus. Efforts to contain the virus have been unsuccessful, officials said.
Regional president Attilio Fontana told a news conference on Friday that the military had accepted his request to help enforce the lockdown, and that 114 soldiers tasked with keeping people indoors will be "on the ground throughout Lombardy."
He lamented that the number of military personnel was "still too little" but that it was nevertheless a positive development.
Lombardy's government has also asked for tighter restrictions on non-essential travel. The region's leader said that the number of infections in Lombardy continues to rise, despite efforts to contain the respiratory illness.
————————————————
NEW YORK, AND ILLINOIS JOIN CALIFORNIA IN ORDERING RESIDENTS TO 'SHELTER AT HOME

'
Illinois and New York state joined California on Friday in ordering all residents to stay in their homes unless they have vital reasons to go out, restricting the movement of more than 70 million people in the most sweeping efforts yet in the US to contain the spread of the coronavirus.
The governors of the three states acted in a bid to fend off the kind of onslaught that has caused the health system in southern Europe to buckle. The three states encompass the three biggest cities in America: New York, Los Angeles and Chicago.
"No, this is not life as usual," New York Governor Andrew Cuomo said as the death toll in the US topped 200, with at least 35 in his state. "Accept it and realize it and deal with it."
Cuomo said that starting Sunday, all workers in nonessential businesses must stay home as much as possible, and all gatherings of any size will be banned in the state of over 19 million people. He acted after California all but confined its 40 million residents Friday in the biggest lockdown in the nation.
Illinois Governor J.B. Pritzker announced a similar order set to take effect on Saturday for the state's 12.6 million people.
Exceptions were made for vital jobs and errands, such as grocery shopping and obtaining medicine, as well as exercise.
————————————————
A REALISTIC LOOK AT NUMBERS
https://prophecyupdate.blogspot.com/ – – By Stanford Epidemiologist – John P.A. Ioannidis
 [Note – one can listen to television pundits and anchors (who may or may not have passed basic biology), but I choose to listen to experts who have no agenda (this last part being highly important during times like this) – and the most controlled model is cited below – and lo and behold the numbers look just like the numbers coming in from Israel – arguably the two most reliable models we have at this point]
The current coronavirus disease, Covid-19, has been called a once-in-a-century pandemic. But it may also be a once-in-a-century evidence fiasco.
At a time when everyone needs better information, from disease modelers and governments to people quarantined or just social distancing, we lack reliable evidence on how many people have been infected with SARS-CoV-2 or who continue to become infected. Better information is needed to guide decisions and actions of monumental significance and to monitor their impact.
Draconian countermeasures have been adopted in many countries. If the pandemic dissipates — either on its own or because of these measures — short-term extreme social distancing and lockdowns may be bearable. How long, though, should measures like these be continued if the pandemic churns across the globe unabated? How can policymakers tell if they are doing more good than harm?
Vaccines or affordable treatments take many months (or even years) to develop and test properly. Given such timelines, the consequences of long-term lockdowns are entirely unknown.
The data collected so far on how many people are infected and how the epidemic is evolving are utterly unreliable. 
Given the limited testing to date, some deaths and probably the vast majority of infections due to SARS-CoV-2 are being missed. We don't know if we are failing to capture infections by a factor of three or 300. Three months after the outbreak emerged, most countries, including the U.S., lack the ability to test a large number of people and no countries have reliable data on the prevalence of the virus in a representative random sample of the general population.
This evidence fiasco creates tremendous uncertainty about the risk of dying from Covid-19. Reported case fatality rates, like the official 3.4% rate from the World Health Organization, cause horror — and are meaningless. Patients who have been tested for SARS-CoV-2 are disproportionately those with severe symptoms and bad outcomes. As most health systems have limited testing capacity, selection bias may even worsen in the near future.
The one situation where an entire, closed population was tested was the Diamond Princess cruise ship and its quarantine passengers. The case fatality rate there was 1.0%, but this was a largely elderly population, in which the death rate from Covid-19 is much higher.
Projecting the Diamond Princess mortality rate onto the age structure of the U.S. population, the death rate among people infected with Covid-19 would be 0.125%. But since this estimate is based on extremely thin data — there were just seven deaths among the 700 infected passengers and crew — the real death rate could stretch from five times lower (0.025%) to five times higher (0.625%). It is also possible that some of the passengers who were infected might die later, and that tourists may have different frequencies of chronic diseases — a risk factor for worse outcomes with SARS-CoV-2 infection — than the general population. Adding these extra sources of uncertainty, reasonable estimates for the case fatality ratio in the general U.S. population vary from 0.05% to 1%.
That huge range markedly affects how severe the pandemic is and what should be done. A population-wide case fatality rate of 0.05% is lower than seasonal influenza. If that is the true rate, locking down the world with potentially tremendous social and financial consequences may be totally irrational. It's like an elephant being attacked by a house cat. Frustrated and trying to avoid the cat, the elephant accidentally jumps off a cliff and dies.
Could the Covid-19 case fatality rate be that low? No, some say, pointing to the high rate in elderly people. However, even some so-called mild or common-cold-type coronaviruses that have been known for decades can have case fatality rates as high as 8% when they infect elderly people in nursing homes. In fact, such "mild" coronaviruses infect tens of millions of people every year, and account for 3% to 11%of those hospitalized in the U.S. with lower respiratory infections each winter.
These "mild" coronaviruses may be implicated in several thousands of deaths every year worldwide, though the vast majority of them are not documented with precise testing. Instead, they are lost as noise among 60 million deaths from various causes every year.
Although successful surveillance systems have long existed for influenza, the disease is confirmed by a laboratory in a tiny minority of cases. In the U.S., for example, so far this season 1,073,976 specimens have been tested and 222,552 (20.7%) have tested positive for influenza. In the same period, the estimated number of influenza-like illnesses is between 36,000,000 and 51,000,000, with an estimated 22,000 to 55,000 flu deaths.
In an autopsy series that tested for respiratory viruses in specimens from 57 elderly persons who died during the 2016 to 2017 influenza season, influenza viruses were detected in 18% of the specimens, while any kind of respiratory virus was found in 47%. In some people who die from viral respiratory pathogens, more than one virus is found upon autopsy and bacteria are often superimposed. A positive test for coronavirus does not mean necessarily that this virus is always primarily responsible for a patient's demise.
If we assume that case fatality rate among individuals infected by SARS-CoV-2 is 0.3% in the general population — a mid-range guess from my Diamond Princess analysis — and that 1% of the U.S. population gets infected (about 3.3 million people), this would translate to about 10,000 deaths. This sounds like a huge number, but it is buried within the noise of the estimate of deaths from "influenza-like illness." If we had not known about a new virus out there, and had not checked individuals with PCR tests, the number of total deaths due to "influenza-like illness" would not seem unusual this year. At most, we might have casually noted that flu this season seems to be a bit worse than average. The media coverage would have been less than for an NBA game between the two most indifferent teams.
Some worry that the 68 deaths from Covid-19 in the U.S. as of March 16 will increase exponentially to 680, 6,800, 68,000, 680,000 … along with similar catastrophic patterns around the globe. Is that a realistic scenario, or bad science fiction? How can we tell at what point such a curve might stop?
The most valuable piece of information for answering those questions would be to know the current prevalence of the infection in a random sample of a population and to repeat this exercise at regular time intervals to estimate the incidence of new infections. Sadly, that's information we don't have.
Flattening the curve to avoid overwhelming the health system is conceptually sound — in theory. A visual that has become viral in media and social media shows how flattening the curve reduces the volume of the epidemic that is above the threshold of what the health system can handle at any moment.
Yet if the health system does become overwhelmed, the majority of the extra deaths may not be due to coronavirus but to other common diseases and conditions such as heart attacks, strokes, trauma, bleeding, and the like that are not adequately treated. If the level of the epidemic does overwhelm the health system and extreme measures have only modest effectiveness, then flattening the curve may make things worse: Instead of being overwhelmed during a short, acute phase, the health system will remain overwhelmed for a more protracted period. That's another reason we need data about the exact level of the epidemic activity.
One of the bottom lines is that we don't know how long social distancing measures and lockdowns can be maintained without major consequences to the economy, society, and mental health. Unpredictable evolutions may ensue, including financial crisis, unrest, civil strife, war, and a meltdown of the social fabric. At a minimum, we need unbiased prevalence and incidence data for the evolving infectious load to guide decision-making.
In the most pessimistic scenario, which I do not espouse, if the new coronavirus infects 60% of the global population and 1% of the infected people die, that will translate into more than 40 million deaths globally, matching the 1918 influenza pandemic.
The vast majority of this hecatomb would be people with limited life expectancies. That's in contrast to 1918, when many young people died.
One can only hope that, much like in 1918, life will continue. Conversely, with lockdowns of months, if not years, life largely stops, short-term and long-term consequences are entirely unknown, and billions, not just millions, of lives may be eventually at stake.
If we decide to jump off the cliff, we need some data to inform us about the rationale of such an action and the chances of landing somewhere safe.
John P.A. Ioannidis is professor of medicine, of epidemiology and population health, of biomedical data science, and of statistics at Stanford University and co-director of Stanford's Meta-Research Innovation Center.
————————————————
THINGS TO COME?
https://prophecyupdate.blogspot.com/ – Clyde Lewis – Mark J. Dalton
I have been seeing a lot of speculation in social media that showcase a number of theories about what is next for the United States as we are seeing more of a crackdown on social distancing and shelter in place. There are many that are worried that the next step is martial law and there are those, mostly who do not know how to spell the word martial telling people that we are already in a state of martial law.
As of Tuesday, more than 1,500 Guard personnel in 22 states were called up to aid efforts to stop the spread of COVID-19 as the World Health Organization declared the coronavirus a pandemic on March 11, with President Donald Trump following two days later to classify the virus as a national emergency.
In simple terms, martial law is the replacement of civil rule with temporary military authority in a time of crisis. While its imposition is rare, the United States does have several noteworthy instances where martial law came into play, including in times of war, natural disasters and civic disputes.
Though there is no precise definition of martial law, the precedent in the United States holds that under it, "certain civil liberties may be suspended, such as the right to be free from unreasonable searches and seizures, freedom of association, freedom of movement, and the writ of habeas corpus – the right to a trial before imprisonment may be suspended.
Legally speaking, we are not under martial law but we seem to be implementing it in spirit, meaning that if local governments wish to impose many of the privileges they have without checks and balances you may see the rise of many state dictators who are using COVID-19 as an excuse to enact unconstitutional laws. (see the bottom of this article)
Martial law can be declared by both the president and Congress. The governor of a state may also declare martial law if it is included in that state's constitution. However, Congress has never solely imposed it.
In extreme circumstances, there is an exception: the Insurrection Act, which allows the use of active-duty or National Guard troops for federal law enforcement in cases when "rebellion against the authority of the U.S. makes it impracticable to enforce the laws of the U.S. by the ordinary course of judicial proceedings," according to U.S. Northern Command.
The president has named the coronavirus a "major disaster" under the Stafford Act, which enumerates how the federal government can handle emergency responses, which no president has ever done before in response to a health epidemic. While much of the coronavirus response falls under the purview of the federal government, "enforcing" laws relating to public health and safety falls squarely within the powers of the states under the Tenth Amendment.
For now, no major mobilizations have occurred, and the power to call up the National Guard remains with the states, including for drill weekends and other duties..
That can change of course, as we are in a partial martial law condition, things can certainly go south quickly.
President Trump now claims the power to quarantine individuals suspected of being infected by the virus and, "stop and seize any plane, train or automobile to stymie the spread of contagious disease." He can even call out the military to cordon off a US city or state.
Now, as I had predicted there are local authoritarians that are taking advantage of their new powers.
The mayor of Champaign, Illinois, signed an executive order declaring the power to ban the sale of guns and alcohol and cut off gas, water, or electricity to any citizen. The governor of Ohio just essentially closed his entire state.
The Mayor of New Orleans signed a couple of emergency orders that can restrict the sale or transportation of alcohol and firearms.
The Second Amendment Foundation isn't thrilled with state officials that are using a virus to specifically infringe the second amendment. The SAF penned a response to the mayor's office, informing them that if they don't fix that language in the new declaration then they'll be taken to court:
"The presence of a nasty disease does not suspend any part of the Bill of Rights, no matter what some municipal, state or even federal politician may think.
While we certainly recognize the seriousness of this virus and its ability to spread rapidly, treating Covid-19 and taking steps to prevent it from infecting more people has nothing at all to do with the exercise of the right to keep and bear arms under the Second Amendment."
Governments love crises because when the people are fearful they are more willing to give up freedoms for promises that the government will take care of them.
In the wake of the COVID 19 outbreak, it is impossible to know the attitudes of everyone in the chaos; however, the mainstream media has captured an overall attitude of dissonance that could echo for more than the initial 15 days of hell that the government has imposed on the entire country.
Are we now at a point in the United States where we don't understand the implications of what martial law is or what Executive Orders and lists of American citizens marked for death means to the very liberty and well-being of the country?
I wonder if we have been desensitized to the idea that we would never implement an authoritarian rule that the fix is in.
Martial law is not simply an emergency declaration. It is the suspension of civil rights and assumption of all authority by the police or military, which in a democracy are supposed to be under civilian control.
The measure is so extreme that, on the national level, it has been imposed exactly once by Abraham Lincoln. Despite the obvious calamity posed by the Civil War, Lincoln's imposition of martial law and suspension of habeas corpus remains controversial to this day.
The head of the Atlantic Council wrote an editorial this week urging NATO to pass an Article 5 declaration of war against the COVID-19 virus. This would be unnecessary but of course, we see that there are some that are not satisfied until there are tanks in streets flexing their muscles against a tiny virus.
President Donald Trump announced in a March 18 White House briefing that he was invoking the Defense Production Act (DPA) to expand the supply of resources available to deal with the COVID-19 outbreak.
The DPA allows the president to direct the production of private sector firms of critical manufactured goods to meet urgent national security needs.
Trump's move seeks to marshal additional resources for America's emergency response to COVID-19. This will hopefully increase the production of masks, ventilators, and respirators, as well as expand hospital capacity to combat the outbreak.
————————————————
It seems like just yesterday that I was warning that the same sort of lockdowns that were occurring in Italy and China would soon be instituted here, and now it is actually happening.  As you will see below, more than 70 million Americans have already been locked down, and more states will likely follow suit in the days ahead.  Of course our politicians are attempting to put a positive spin on their directives by referring to them as "shelter-in-place" orders, and they are promising us that they are only "temporary".  But less than 300 Americans have died during this pandemic so far, and many medical experts are warning that this is only the very beginning of this crisis.  As long as the number of confirmed cases and the death toll are both rising at an exponential rate, these "shelter-in place" orders will remain in effect, and Americans will become increasingly frustrated about having to remain in their own homes. (

READ MORE…

)
————————————————
One of the great mysteries of this coronavirus pandemic has been the widely varying death rates that we have been witnessing all over the globe.  For example, the death rate in Italy has been many times higher than the death rate in South Korea, and that has greatly puzzled the experts.  Initially I thought that perhaps Italy was dealing with a different strain of the virus than South Korea was, and that may still turn out to be true once we learn more.  But another potential factor has emerged that I wanted to share with my readers, because it has to do with something that might be in your medicine cabinet right now.  Health authorities in Europe are now warning that ibuprofen may accelerate the multiplication of the virus, and they are instructing everyone not to use it. (

READ MORE…

)
————————————————
Just a few weeks ago everything seemed completely normal to most people, but now fear of the coronavirus has caused U.S. stock prices to absolutely implode.  The stock market crash of 2020 will forever be mentioned alongside the crashes of 1929, 1987 and 2008, and by the time it is over it could potentially end up being the largest of them all.  Close to a third of all stock market wealth in the entire country has already been wiped out, and many experts are warning that the worst is yet to come.  Of course the authorities are going to do their very best to try to prop up the market, but despite the most dramatic intervention by the Federal Reserve that we have ever witnessed, U.S. stocks just had their worst week since 2008… (

READ MORE…

)
————————————————
As America slowly but surely shuts down from coast to coast, everyone is acknowledging the fact that we are heading into a very serious economic downturn.  Originally, many experts were warning that this coronavirus pandemic could spark a recession, but now some are actually starting to use the "d" word.  Yesterday, I wrote about the government planning document that envisions an 18 month pandemic, multiple "waves" of infections, and "critical shortages" of important supplies.  If that scenario actually plays out, what we will experience will be far, far worse than the "Great Recession" of 2008 and 2009.  So let us hope that a way can be found to slow down the spread of this virus. (

READ MORE…

)
————————————————
https://prophecyupdate.blogspot.com/ – John Roach
Amid worldwide concerns over the new coronavirus, an age-old but now "extremely alarming" problem is developing in several countries that represents "an unprecedented threat to food security and livelihoods" as the start of growing season approaches for these parts of the world, according to the Food and Agriculture Organization (FAO) of the United Nations.
The weather initiated the crisis. In 2018, cyclones from the Indian Ocean hit the Arabian Peninsula near the borders of Saudi Arabia, Yemen and Oman and warm weather at the end of 2019, combined with unusually heavy rains, created the ideal conditions for the locusts.
"When you have rains associated with cyclones, they're much stronger than normal," Keith Cressman, the FAO's senior locust-forecasting officer told New York Magazine. "When those rains fall in desert areas with sandy soil, that will flood the soil. Once those floods recede, the soil retains so much moisture that it allows desert locust females to lay their eggs probably for a period of around six months."
The United States cotton industry may benefit as a result of the tragedy because countries like Pakistan will need to rely on imports rather than their own production. The textile industry is Pakistan's biggest employer and generates 60 percent of its exports. Because of the locusts, the country is expected to fall 25 to 30 percent short of its targeted production goal for cotton.
"This is the worst locust attack we have seen since 1993," Falak Naz, director general of crop production at Pakistan's Ministry of Food Security, told Bloomberg News.
In this photo taken Wednesday, Feb. 5, 2020, young desert locusts that have not yet grown wings jump in the air as they are approached, as a visiting delegation from the Food and Agriculture Organization (FAO) observes them, in the desert near Garowe, in the semi-autonomous Puntland region of Somalia. (AP Photo/Ben Curtis)
"Cotton is critical to Pakistan's economy," said AccuWeather consultant Jim Candor, a long-time meteorologist. "Last year, U.S. cotton exports to Pakistan were $618 million, or about 10 percent of total U.S. cotton exports. Pakistan imported 40 percent of the cotton it needed – 39 percent of which came from the U.S. If Pakistan has a bad year of cotton production, then they would obviously need to import that much more – there is a good chance the U.S. could be the source of much of the additional cotton."
The weather could also play a role in ending the locust swarms. Most immediately, insecticides are used to kill the locusts, but a failure of the seasonal rains could assist. "That's usually how mother nature helps to bring these things under control," Cressman told New York Magazine. "[Also] sometimes the winds will push locusts into areas they just don't want to be in, … cold areas where they would die, or areas that are very tropical where they would pick up a lot of pathogens and die."
————————————————
A GLOBAL CATASTROPHE: "260 MILLION CHRISTIANS EXPERIENCE HIGH LEVELS OF PERSECUTION"
THE GLOBAL PERSECUTION OF CHRISTIANS HAS REACHED UNPRECEDENTED LEVELS: "260 million Christians experience high levels of persecution" around the world, notes the recently published Open Doors World Watch List 2020, an annual report that ranks the top 50 countries where Christians are most persecuted for their faith.
Additionally, "2,983 Christians were killed for faith-related reasons. On average, that's 8 Christians killed every day for their faith": "9,488 churches or Christian buildings were attacked," and "3,711 Christians were detained without trial, arrested, sentenced and imprisoned." (Note: All quotes in this article are from the World Watch List 2020 report.)
Dictatorial paranoia continues to make North Korea (#1) the worst nation. "If North Korean Christians are discovered, they are deported to labor camps as political criminals or even killed on the spot."
Otherwise, and as has been the case in all statistics and reports on the global persecution of Christians, not only does "Islamic oppression" remain the chief "source of persecution" faced by Christians in seven of the absolute ten worst nations, but 38 of the 50 nations composing the list are either Muslim-majority or have a sizeable Muslim population.
The overwhelming majority of these Muslim nations are governed by some form of shari'a (Islamic law). It is either directly enforced by government or society or, more frequently, both, though societies — family members in particular — tend to be more zealous in its application. Brief summaries of the seven Muslim nations making the top ten follow:
Afghanistan (#2) is "an Islamic society where Christianity exists in secret." Not only is it "illegal for an Afghan person to leave Islam," but family members are often first to attack or kill them.

In Somalia (#3), "[c]onversion to Christianity is regarded as a betrayal"; " family members and clan leaders will harass, intimidate and even kill" converts. Al Shabaab, "the youth," an Islamic group, slaughters Christians "on the spot when discovered."

In Libya (#4), "There is no freedom of speech, no equal treatment of Christians, no recognition of the church and no churches being built."

Pakistan (#5) "is afflicted by numerous radical Islamic groups," which "regularly target" churches. More generally and in the eyes of both government and people, "Christians are regarded as second-class citizens. Also, the country's anti-blasphemy laws are disproportionately applied against the Christian minority — making it difficult and dangerous to live out one's faith in public."

In Sudan (#7), "the government has arrested or intimidated many Christian leaders, and numerous churches have been demolished. Extremists have attacked Christians, especially in the Nuba Mountain region, where thousands of Christians have been killed or displaced."

In Yemen (#8), civil "war has allowed radical Islamic groups to expand their operations in certain areas, leading to Christians being abducted and killed. Open church activities are forbidden and leaving Islam is forbidden. Muslims who decide to follow Jesus could face the death penalty."

In Iran (#9), which "is governed by Islamic law,… the rights and professional possibilities for Christians are heavily restricted…. [I]t is illegal to produce Christian literature or hold church services in Farsi. Converts from Islam face persecution from the government."
Some notable trends are also on the rise. Christians in sub-Saharan Africa are "increasingly under threat from Islamic extremist groups":
In Burkina Faso (No. 28, a rise of 33 spots from 2019), long-known for its religious tolerance, Christians say they are in a fight for survival. Dozens of Catholic priests have been killed, and Protestant pastors and their families have been killed or kidnapped by violent Islamic militants. In Mali (No. 29), the president said in late 2018 that his country's existence is under threat because of Islamic jihadists. Central African Republic (No. 25) is in constant upheaval partially due to the fighting of rebel Islamic militants, many of whom target Christians. And Cameroon (No. 48) faces violence in the north—still a stronghold of Boko Haram [which, along with Muslim Fulani herdsmen, are slaughtering Christians in Nigeria, #12].
Militant Islam has also arisen in unexpected areas. "In Sri Lanka (No. 30, up from 46 in 2019) 250 people died and more than 500 were injured in attacks on Catholic and Protestant churches and hotels on Easter Sunday." Maldives (#14)—popularly recognized as a beautiful island nation and tourist destination—is a bastion of shari'a:
The Maldives' constitution requires all citizens to be Muslim. Conversion from Islam means that someone can be stripped of their citizenship and punished under Shariah law. Even foreign workers who are Christians are closely watched, which makes church life extremely difficult and practically non-existent. Churches are outlawed, and openly carrying the Bible is illegal. The country is so tightly controlled by Islamic law that there is not even a Bible fully translated into the native language of most citizens of the Maldives.
Algeria worsened by five sports — going from #22 last year to #17 in 2020 — due to "the seemingly systemic closure of Protestant churches. In some of these cases, Christians were forcibly expelled by police in the middle of church services. Pressure from family also remains high, particularly for Christians who were previously Muslim."
Aside from "Islamic oppression," the targeting of Christians around the world has become more widespread than ever. Part of this is because "persecution against Christians has taken a technological turn." For example, in India (#10) — where "Hindu radicals often attack Christians with little to no consequences" — "the government plans to introduce a national facial recognition system. There were at least 447 verified incidents of violence and hate crimes against Christians in India… There is fear that more tracking could increase these attacks."
Similarly, China (#23) — which seeks to make all religions, including Christianity, "fall in line with their interpretation of communism" — is "rolling out a country-wide Social Credit System (SCS) by which authorities plan to reward 'good' citizenship and punish 'bad'":
Already, one community has reportedly decided to add penalties for those who "illegally spread Christianity." It's easy to see how surveillance technology could be used in tandem with the SCS to make everyday life very difficult for anyone the Chinese government deems insufficiently "Chinese" — including Christians.
Perhaps the most disturbing trend is that the number of persecuted Christians continues to grow year after year: "260 million Christians experience high levels of persecution," says the new 2020 report. This represents a 6% increase from 2019; then, 245 million Christians were persecuted — and that was a 14% increase from 2018, when 215 million was the number.
Will this trend ever stop and reverse, or will it continue to get worse — and possibly even spill into those nations that, for now, enjoy religious freedom and equality?
————————————————
JESUS CHRIST RETURN FOR HIS CHURCH IS "IMMINENT"
Matt. 7:27 And the rain descended, and the floods came, and the winds blew, and beat upon that house; and it fell: and great was the fall of it.
Matt. 24:38 For as in the days that were before the flood they were eating and drinking, marrying and giving in marriage, until the day that Noe entered into the ark,
Matt. 24:39 And knew not until the flood came, and took them all away; so shall also the coming of the Son of man be
——————————————–
DON'T WAIT FOR THE LAST MINUTE
We are currently in the "Birth Pangs" of the coming

"7 year

TRIBULATION"

period, where all the Nations on Earth will be subject to God's Wrath on an "UNGODLY" World. The Rapture of Jesus Christ Church is "TOTALLY" imminent; And what will follow after that will be massively more devastating that we are seeing right now (Read Revelation Ch 6 – 22) God is trying to get everyone's attention to the coming Judgements; He does not want "ANYONE" to perish, but all to come to repentance. He loves us, but will not stand idly by and watch the World, (His Creation) turn to sin and debauchery). We are currently living in a fallen "Satanic" World where

"EVIL"

, is totally accepted, and God and his Love is being exponentially rejected. The time has come when God HAS TO intervene, and he is (The prophetic word listed in his Word the Bible is being fulfilled exponentially).
———————————————
Rom. 1:18 For the wrath of God is revealed from heaven against all ungodliness and unrighteousness of men, who hold the truth in unrighteousness;
Rom. 2:5 But after thy hardness and impenitent heart treasurest up unto thyself wrath against the day of wrath and revelation of the righteous judgment of God
Eph. 5:6 Let no man deceive you with vain words: for because of these things cometh the wrath of God upon the children of disobedience.
Col. 3:6 For which things' sake the wrath of God cometh on the children of disobedience:
James 1:20 For the wrath of man worketh not the righteousness of God.
Rev. 14:10 The same shall drink of the wine of the wrath of God, which is poured out without mixture into the cup of his indignation; and he shall be tormented with fire and brimstone in the presence of the holy angels, and in the presence of the Lamb:
Rev. 14:19 And the angel thrust in his sickle into the earth, and gathered the vine of the earth, and cast it into the great winepress of the wrath of God.
Luke 21:25 And there shall be signs in the sun, and in the moon, and in the stars; and upon the earth distress of nations, with perplexity; the sea and the waves roaring;
Luke 21:26 Men's hearts failing them for fear, and for looking after those things which are coming on the earth: for the powers of heaven shall be shaken
Luke 12:37 Blessed are those servants, whom the lord when he cometh shall find watching: verily I say unto you, that he shall gird himself, and make them to sit down to meat, and will come forth and serve them
—————————————
SO WON'T YOU ACCEPT JESUS NOW AND BE REMOVED FROM THAT EVENT  (OF TRIBULATION) AND LIVE FOREVER WITH JESUS IN THE FAMILY OF GOD THIS WORLD IS IN "DISTRESS" AND IT WILL SOON BE IN TRIBULATION?
2 "(For he saith, I have heard thee in a time accepted, and in the day of salvation have I succoured thee: behold, now is the accepted time; behold, now is the day of salvation.)" (2nd Corinthians 2:6)
———————————-
SEEK THE LORD JESUS CHRIST WHILE HE STILL CAN BE FOUND – HE IS COMING QUICKLY – IT IS A "FREE" GIFT OF ETERNAL LIFE.
2 "(For he saith, I have heard thee in a time accepted, and in the day of salvation have I succoured thee: behold, now is the accepted time; behold, now is the day of salvation.)" (2nd Corinthians 2:6)