World Events Pointing to the Rapture and the Soon Return of Jesus
——————————————–
Israel Strikes near Damascus-US Fires Missiles capable of striking Crimea- Barcodes to Travel?
6,175 views
•

26 Nov 2020
59.3K subscribers
You will hear the following Headlines in this Broadcast: -American missiles capable of striking Crimea fired into Black Sea as risk of confrontation on Russia's border continues to grow -Syria says Israel carries out strikes near Damascus, Golan Heights border -Israeli ambassador to UN demands action against Iran in Syria -Give Everyone a Barcode? China Trying to Use COVID Fears to Launch Global Tracking System for Humans
——————————————–
WW3 begins (Nov 28,2020) Russian Warships Intercepts US Warship in Russian border Near Peter gulf

WW3 begins (Nov 28,2020) Russian Warships Intercepts US Warship in Russian border Near Peter gulf WORLD WAR 3 fears have been stoked once again after a Russian warship chased off a US destroyer vessel that Moscow said was violating the Russian border in the Peter the Great Gulf. The Russian Defence Ministry said at 6.17am local time, the USS John S. McCain, which entered the Sea of Japan several days ago, violated the country's territorial waters, "passing the maritime border by two kilometres". A statement from the ministry said crew aboard the Admiral Vinogradov vessel warned the US ship it would use a "ramming manoeuvre" if it did not quickly leave Russia's territorial waters. But after the Admiral Vinogradov changed its course, the USS John S. McCain destroyer followed suit and returned to international waters. The Russian Defence Ministry said in a statement: "The Pacific Fleet's Admiral Vinogradov anti-submarine destroyer used an international communication channel to warn the foreign vessel that such actions were unacceptable and the violator could be driven out of the country's territorial waters in a ramming manoeuvre.
——————————————–
Europe holds Iran accountable for terror acts; Israel-UAE deepen relations- TV7 Israel News 27.11.20

 

Today's top stories 27.11.20; 1) Israel and the United Arab Emirates have officially opened the gateways for civilian travel between the two countries. 2) After two-and-a-half years of incarceration in an Iranian jail over false accusations of espionage, British-Australian academic Kylie Moore-Gilbert landed in Canberra. 3) A trial has commenced in the Belgian city of Antwerpen for an Iranian diplomat and three other Iranians over an attempted bombing attack in France.
——————————————–

188K subscribers
Game Over? Jan Markell and Curtis Bowers For more Olive Tree Ministries Resources click here:

http://www.olivetreeviews.org

. Jan Markell hosts Curtis Bowers for the hour. We are headed for a revolution with world government on the horizon. We are now racing towards The Great Re-Set of the World Economic Forum. Perfect government arrives when Jesus is King and the government is upon His shoulders! Until then, human efforts will fail. We carry Bowers' DVD set in our online store at
——————————————–
The Birds in the Mustard Seed Tree are Everywhere!

188K subscribers
The Birds in the Mustard Seed Tree are Everywhere! Today we examine the Mustard tree parable that Jesus used to describe what would happen to the church when Satan would install his agents within it. We will discover why there are so many pseudo spiritual movements in the church today. Pastor Brandon Holthaus
—————————————————
LATEST NEWS CLIPS – ARTICLES PRESENTATION (SATURDAY 28th NOVEMBER 2020)
—————————————————
(THIS IS THE WORLD'S CURRENT TIMELINE)
Matt. 24:6 And ye shall hear of wars and rumors of wars: see that ye be not troubled: for all these things must come to pass, but the end is not yet.
Matt. 24:7 For nation shall rise against nation, and kingdom against kingdom: and there shall be famines, and pestilences, and earthquakes, in divers places.
Matt. 24:8 All these are the beginning of sorrows.
Matt. 24:9 Then shall they deliver you up to be afflicted and shall kill you: and ye shall be hated of all nations for my name's sake.
Luke 12:40 Be ye therefore ready also: for the Son of man cometh at an hour when ye think not
—————————————–
THIS IS THE WORLD'S VERY NEAR FUTURE:
Matt. 24:21 For then shall be great tribulation, such as was not since the beginning of the world to this time, no, nor ever shall be
—————————————————
WE PREACH THE BLESSED HOPE FOR THE FUTURE IN JESUS CHRIST OUR SAVIOUR
1Cor. 12:3 Wherefore I give you to understand, that no man speaking by the Spirit of God calleth Jesus accursed: AND THAT NO MAN CAN SAY THAT JESUS IS THE LORD, BUT BY THE HOLY GHOST.
"Behold, I come like a thief! Blessed is he who stays awake and keeps his clothes with him, so that he may not go naked and be shamefully exposed."
"And you know what is restraining him now so that he may be revealed in his time. For the mystery of lawlessness is already at work. Only he who now restrains it will do so until he is out of the way."
REV. 14:12
Here Jesus was alluding to the fact that the Doctrine of Eternal Security WILL EXPIRE WITH THE RAPTURE OF THE CHURCH
Luke 12:37 Blessed are those servants, whom the lord when he cometh shall find watching: verily I say unto you, that he shall gird himself, and make them to sit down to meat, and will come forth and serve them
SO WON'T YOU ACCEPT JESUS NOW AND BE REMOVED FROM THAT EVENT  (OF TRIBULATION) AND LIVE FOREVER WITH JESUS IN THE FAMILY OF GOD?
2 "(For he saith, I have heard thee in a time accepted, and in the day of salvation have I succoured thee: behold, now is the accepted time; behold, now is the day of salvation.)" (2nd Corinthians 2:6)
—————————————————
DAILY CHRISTIAN BIBLICAL QUESTIONS AND ANSWERS:
—————————————————
Jesus. God, Man Or Both?
https://gracethrufaith.com/ask-a-bible-teacher/jesus-god-man-or-both/
QUESTION:    I am hoping that you can clear an answer you gave, where you state "… that in some way we don't understand He gave up His God-like powers when He came to Earth and became fully (and only) man." However, in one of your earlier answers, you state "Spirit led study will bring one to the conclusion that Jesus is God, and Hebrews 1:8 the Father is quoted as calling Jesus God, and the fact that Jesus is God in the flesh is well documented."
Please forgive me if I seem somewhat confused, but it seems to me that in your answer to me you say that Jesus was only a man and not God in the flesh, but in the other answers you cite Jesus as being God as well as Man in His human form. Of course, Jesus was fully God and Man, that is why I cannot understand your first quote above.
ANSWER:    Maybe Paul can clear this up for us.
(Jesus) who being in very nature God, did not consider equality with God something to be grasped, but made himself nothing, taking the very nature of a servant, being made in human likeness. And being found in appearance as a man, he humbled himself and became obedient to death even death on a cross! (Phil 2:6-8)
I'm sorry to have confused you, but I never said that Jesus was not God in the flesh. As Paul said above, Jesus was God, but when He came to Earth He became a man and purposely limited His abilities to those available to a man. This is how He could say that we would do even greater things than He did (John 14:12), and this is why He didn't know the details of His 2nd Coming, which is what prompted this line of questioning in the first place.
Jesus … God And Man – Revisited
https://gracethrufaith.com/ask-a-bible-teacher/jesus-god-and-man-revisited/
QUESTION:    How is it possible for God to set aside divinity? I've struggled with getting my mind around God becoming man, entering into time, doing His restoration work, then leaving (though depositing the Holy Spirit to remain until the Gathering). Your comments have put my mind spinning.
Doesn't this kinda "blow out of the water" the notions of people that miracles don't happen today? If Jesus was on Earth only operating as a man under the power of the Holy spirit and not under His divine power as God, then this opens a whole other dimension to me. But the question still comes up, can God separate Himself like that?
ANSWER:    Not only can God become man, (He created the human body and can choose to confine Himself within one) He had to. His law requires that a next of kin redeem what his relative has lost. If a man went into servitude to pay off his debts, his closest relative was responsible  for paying off his debt. If he lost his property in a foreclosure, his closest relative had to buy it back. You'll find these provisions in Leviticus 25.
Adam sinned, creating a debt to God he was unable to pay. In sinning, he also lost possession of the land he'd been given. And finally, his sin introduced a flaw into his genetic make-up. This flaw, called the sin nature, has been inherited by everyone of Adam's descendants. We're all in bondage to sin because of this flaw, with no hope of ever freeing ourselves.
Only Adam's next of kin could redeem him and us. But since all of his earthly kin were sinners, a sin free kinsman had to be found to redeem us all.
Only God could become a sin free kinsman, so He did, and because He did you've been set free, redeemed, and your own debt of sin paid in full. No angel could do that, nor any other created being. The law required a man, a next of kin. Setting aside His divinity was a choice He made out of love, as was inhabiting a human body and becoming subject to its limitations. If he hadn't made that choice you and I would still be lost in our sins, destined for death.
Jesus performed all His miracles through the power of the Holy Spirit, the same power that's been given to you and me (John 14:12 & Ephes. 1:18-21). I have personally witnessed miracles of healing, restoration, and deliverance. If even one person is miraculously healed, then the age of miracles is not over. If we're not seeing miracles today, it's more due to the loss of faith than the loss of power. (You can read my testimony on this at:
Jesus … God And Man
https://gracethrufaith.com/ask-a-bible-teacher/jesus-god-and-man/
QUESTION:    It seems to me that Jesus gave up his divinity when He became a man. He was still God and man but in order to pay the price to redeem us he had to do it as a sinless man. I don't believe he ever used His divine power to do any of the works that He had done, but that He operated only in faith. Otherwise Satan could have said he (God) was operating illegally in the Earth.
ANSWER:    That's correct. In order to redeem mankind, He could only work in the manner of a man, becoming in effect Adam's next of kin, his Kinsman Redeemer. So He set aside His divinity while on Earth, doing His miraculous work through the power of Holy Spirit.
This is the point of the wilderness temptation. Satan was tempting Him to use His divine powers, thereby violating the provisions of His mission (Matt. 4:1-11). It's also why He accused the pharisees of blaspheming the Holy Spirit when they attributed His miracles to Beelzebub (Matt. 12:22-32). And finally it's why He could tell his disciples that they would do even greater things than He had (John 14:12). He was sending the Holy Spirit to them.
—————————————————-
NEWS CLIPS/ARTICLES OBTAINED FROM MANY SOURCES – INCLUDING
Tracking bible prophecy.org
Rapture Ready News
Prophecyupdate.Com
Main News Channels
End Times Headlines
Prophecyupdateblogspot.com
Stevequayle.com
Gracethrufaith.com
Nowtheendbegins.com
Other Christian Sites
(CLICK ON) LATEST DAILY NEWS CLIPS:
ISRAEL NEWS:
I AM GOING TO MAKE JERUSALEM A CUP THAT SENDS ALL THE SURROUNDING PEOPLES REELING … Zech. 12:2
God is in control, and He told the nations the consequences of dividing the Promised Land and declaring peace and safety on their own terms (Joel 3:1-2; I Thess. 5:3)
WORLD TERRORISM – CHAOS – WARS
GENERAL WORLD NEWS:
GENERAL WORLD CORONAVIRUS NEWS:
MASSIVE EARTH CHANGES/EARTHQUAKES/VOLCANOES ETC:
2Chr. 7:13 If I shut up heaven that there be no rain, or if I command the locusts to devour the land, or if I send pestilence among my people;
2Chr. 7:14 If my people, which are called by my name, shall humble themselves, and pray, and seek my face, and turn from their wicked ways; then will I hear from heaven, and will forgive their sin, and will heal their land
CHRISTIAN AND RELIGIOUS WORLD NEWS:
Matt. 24:9 Then shall they deliver you up to be afflicted, and shall kill you: and ye shall be hated of all nations for my name's sake.
Matt. 24:10 And then shall many be offended, and shall betray one another, and shall hate one another
EXTRA WORLD – ALTERNATIVE NEWS:
Please keep in mind that this collection of News Articles is mainly concerning America, but also take note that what happens in America will also "Dramatically" affect Australia and the rest of the World "Massively".
—————————————————-
WORLD – PROPHETIC NEWS ARTICLES PRESENTATION  (SATURDAY 28th NOVEMBER 2020)
MIDDLE EAST AND WORLD WAR LOOMING THE BUILD UP TO PSALM 83  – ISAIAH 17 AND GOG OF MAGOG WARS EZEKIEL 37-38:
THE WHOLE WORLD IS UNSTABLE FINANCIALLY, POLITICALLY, PHYSICALLY, MORALLY, GODLY: – AND BECOMING MORE SO DAILY. (WE ARE IN THE BEGINNING OF SORROWS (MATT 24:8)
THE BIBLE STATES THAT IT WILL ONLY GET WORSE BEFORE THE START OF THE TRIBULATION OF MANKIND – (REVELATION 6)
But before that we have to go through the Birth Pangs, leading up to the Tribulation of Mankind; and I feel that the beginning of Matthew 24 explains that time very well. We are currently in the Birth Pangs (Even though Matthew 24: is directed at the Jewish Nation, it still reflects Biblical Prophecy for the whole World at this time):
Matt. 24:6 And ye shall hear of WARS AND RUMOURS OF WARS: see that ye be not troubled: for all these things must come to pass, but the end is not yet.
Matt. 24:7 FOR NATION SHALL RISE AGAINST NATION, AND KINGDOM AGAINST KINGDOM: and there shall be famines, and pestilences, and earthquakes, in divers places.
—————————————————-
GENERAL PROPHETIC NEWS ARTICLE SECTION:
—————————————————–
WAR DRUMS: IRAN'S TOP NUKE SCIENTIST HAS JUST BEEN ASSASSINATED…
https://endtimeheadlines.org/2020/11/war-drums-irans-top-nuke-scientist-has-just-been-assassinated/ – Nov 27, 2020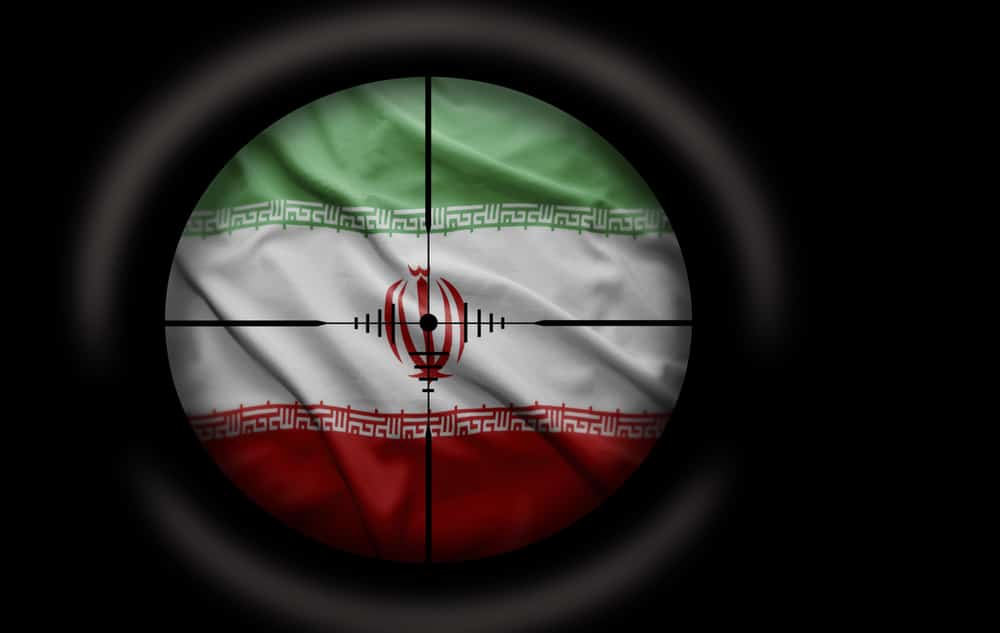 (JP) – Head of Iran's nuclear program Mohsen Fakhrizadeh, 59, was assassinated in Damavand, east of Tehran, local Iranian news reported on Friday. Iran later confirmed the reports. "The nuclear scientist Mohsen Fakhrizadeh was assassinated today by terrorists," the Iranian Defense Ministry wrote in a statement, while not blaming any specific entity for the incident.
However, Iran's foreign minister Mohammad Javad Zarif later stated on Twitter that "serious indication" pointed to Israeli involvement and urged the international community to condemn the attack. Fakhrizadeh was a senior Iranian Revolutionary Guards Corps (IRGC) officer and headed Iran's nuclear weapons project.
He was a professor of physics at the Imam Hussein University in Tehran and was former head of Iran's Physics Research Center (PHRC). The semi-official Fars News Agency, affiliated with Iran's elite Revolutionary Guards, stated that Fakhrizadeh was injured in the attempted assassination and later died in the hospital. "News sources say a scientist has been the victim of an assassination attempt in an armed attack by unknown people on his team of bodyguards," Iranian state television said in rolling coverage of the incident. 

READ MORE

:
————————————————-
CLICK ON LINK BELOW FOR ARTICLE:
————————————————-
THE BIBLICAL PROPHECY OF "ELAM"
JEREMIAH 49:1-39
THE PROPHECY OF ELAM – (Possible Attack on Iran's Nuclear Program)
Which appears to lead to a greater war in the Middle East, and the Destruction of Damascus.
Jer. 49:1  Concerning the Ammonites, thus saith the LORD; Hath Israel no sons? hath he no heir? why then doth their king inherit Gad, and his people dwell in his cities?
Jer. 49:2 Therefore, behold, the days come, saith the LORD, that I will cause an alarm of war to be heard in Rabbah of the Ammonites; and it shall be a desolate heap, and her daughters shall be burned with fire: then shall Israel be heir unto them that were his heirs, saith the LORD.
Jer. 49:3 Howl, O Heshbon, for Ai is spoiled: cry, ye daughters of Rabbah, gird you with sackcloth; lament, and run to and fro by the hedges; for their king shall go into captivity, and his priests and his princes together.
Jer. 49:4 Wherefore gloriest thou in the valleys, thy flowing valley, O backsliding daughter? that trusted in her treasures, saying, Who shall come unto me?
Jer. 49:5 Behold, I will bring a fear upon thee, saith the Lord GOD of hosts, from all those that be about thee; and ye shall be driven out every man right forth; and none shall gather up him that wandereth.
Jer. 49:6 And afterward I will bring again the captivity of the children of Ammon, saith the LORD.
Jer. 49:7  Concerning Edom, thus saith the LORD of hosts; Is wisdom no more in Teman? is counsel perished from the prudent? is their wisdom vanished?
Jer. 49:8 Flee ye, turn back, dwell deep, O inhabitants of Dedan; for I will bring the calamity of Esau upon him, the time that I will visit him.
Jer. 49:9 If grapegatherers come to thee, would they not leave some gleaning grapes? if thieves by night, they will destroy till they have enough.
Jer. 49:10 But I have made Esau bare, I have uncovered his secret places, and he shall not be able to hide himself: his seed is spoiled, and his brethren, and his neighbours, and he is not.
Jer. 49:11 Leave thy fatherless children, I will preserve them alive; and let thy widows trust in me.
Jer. 49:12 For thus saith the LORD; Behold, they whose judgment was not to drink of the cup have assuredly drunken; and art thou he that shall altogether go unpunished? thou shalt not go unpunished, but thou shalt surely drink of it.
Jer. 49:13 For I have sworn by myself, saith the LORD, that Bozrah shall become a desolation, a reproach, a waste, and a curse; and all the cities thereof shall be perpetual wastes.
Jer. 49:14 I have heard a rumour from the LORD, and an ambassador is sent unto the heathen, saying, Gather ye together, and come against her, and rise up to the battle.
Jer. 49:15 For, lo, I will make thee small among the heathen, and despised among men.
Jer. 49:16 Thy terribleness hath deceived thee, and the pride of thine heart, O thou that dwellest in the clefts of the rock, that holdest the height of the hill: though thou shouldest make thy nest as high as the eagle, I will bring thee down from thence, saith the LORD.
Jer. 49:17 Also Edom shall be a desolation: every one that goeth by it shall be astonished, and shall hiss at all the plagues thereof.
Jer. 49:18 As in the overthrow of Sodom and Gomorrah and the neighbour cities thereof, saith the LORD, no man shall abide there, neither shall a son of man dwell in it.
Jer. 49:19 Behold, he shall come up like a lion from the swelling of Jordan against the habitation of the strong: but I will suddenly make him run away from her: and who is a chosen man, that I may appoint over her? for who is like me? and who will appoint me the time? and who is that shepherd that will stand before me?
Jer. 49:20 Therefore hear the counsel of the LORD, that he hath taken against Edom; and his purposes, that he hath purposed against the inhabitants of Teman: Surely the least of the flock shall draw them out: surely he shall make their habitations desolate with them.
Jer. 49:21 The earth is moved at the noise of their fall, at the cry the noise thereof was heard in the Red sea.
Jer. 49:22 Behold, he shall come up and fly as the eagle, and spread his wings over Bozrah: and at that day shall the heart of the mighty men of Edom be as the heart of a woman in her pangs.
Jer. 49:23  Concerning Damascus. Hamath is confounded, and Arpad: for they have heard evil tidings: they are fainthearted; there is sorrow on the sea; it cannot be quiet.
Jer. 49:24 Damascus is waxed feeble, and turneth herself to flee, and fear hath seized on her: anguish and sorrows have taken her, as a woman in travail.
Jer. 49:25 How is the city of praise not left, the city of my joy!
Jer. 49:26 Therefore her young men shall fall in her streets, and all the men of war shall be cut off in that day, saith the LORD of hosts.
Jer. 49:27 And I will kindle a fire in the wall of Damascus, and it shall consume the palaces of Benhadad.
Jer. 49:28  Concerning Kedar, and concerning the kingdoms of Hazor, which Nebuchadrezzar king of Babylon shall smite, thus saith the LORD; Arise ye, go up to Kedar, and spoil the men of the east.
Jer. 49:29 Their tents and their flocks shall they take away: they shall take to themselves their curtains, and all their vessels, and their camels; and they shall cry unto them, Fear is on every side.
Jer. 49:30 Flee, get you far off, dwell deep, O ye inhabitants of Hazor, saith the LORD; for Nebuchadrezzar king of Babylon hath taken counsel against you, and hath conceived a purpose against you.
Jer. 49:31 Arise, get you up unto the wealthy nation, that dwelleth without care, saith the LORD, which have neither gates nor bars, which dwell alone.
Jer. 49:32 And their camels shall be a booty, and the multitude of their cattle a spoil: and I will scatter into all winds them that are in the utmost corners; and I will bring their calamity from all sides thereof, saith the LORD.
Jer. 49:33 And Hazor shall be a dwelling for dragons, and a desolation for ever: there shall no man abide there, nor any son of man dwell in it.
Jer. 49:34  The word of the LORD that came to Jeremiah the prophet against Elam in the beginning of the reign of Zedekiah king of Judah, saying,
Jer. 49:35 Thus saith the LORD of hosts; Behold, I will break the bow of Elam, the chief of their might.
Jer. 49:36 And upon Elam will I bring the four winds from the four quarters of heaven, and will scatter them toward all those winds; and there shall be no nation whither the outcasts of Elam shall not come.
Jer. 49:37 For I will cause Elam to be dismayed before their enemies, and before them that seek their life: and I will bring evil upon them, even my fierce anger, saith the LORD; and I will send the sword after them, till I have consumed them:
Jer. 49:38 And I will set my throne in Elam, and will destroy from thence the king and the princes, saith the LORD.
Jer. 49:39 But it shall come to pass in the latter days, that I will bring again the captivity of Elam, saith the LORD
————————————————-
Everyone I Speak With Lately, Saved Or Lost, Knows That We Are In The Midst Of A Global Paradigm Shift That Can Only Be Explained With The King James Bible
https://www.nowtheendbegins.com/everyone-knows-things-are-not-going-back-flight-777-titus-213-airlines-now-boarding-matrix-red-pill-nteb/ – by Geoffrey Grider November 26, 2020
Be honest, saved or lost you feel what's happening, you know things are never going to go back to the way they were before. You find yourself in the uncomfortable position of being in the middle of two worlds that are suddenly in motion, one going out and one coming in. Every day is unsettling on every level, and it is affecting you in ways you can hardly even put into words. So let me tell you what's right now happening. If you're saved but lukewarm, consider this your wakeup call. If you're lost and headed for Hell, consider this your rescue operation, this is your red pill of truth.
 NOW THE END BEGINS SHARE:
Have you ever had a dream, Neo, that you were so sure was real? What if you were unable to wake from that dream? How would you know the difference between the dream world and the real world? I'm trying to free your mind, Neo. But I can only show you the door. You're the one that has to walk through it.
I will never forget the very first time I watched 'The Matrix', a movie made by Christ-rejecting sinners, yet somehow as I watched it, it seemed like a perfect illustration of the world that then was in March of 1999. But here in this near-fantasy year of 2020, it feels like we are literally living inside of the Matrix, and not only that, it's coming after us.
"Behold ye among the heathen, and regard, and wonder marvellously: for I will work a work in your days, which ye will not believe, though it be told you." Habakkuk 1:5 (KJB)
Below is the dialogue from one of the scenes from 'The Matrix' that really impacted me first time I heard it, and to this day it still does. As you read it, I want you to keep in the back of your mind things like COVID-1984, the Great Reset, mandatory global vaccinations, human implantable digital identification, Immunity Passports, worldwide lockdowns and everything else we have come face to face with in 2020.
Morpheus: I imagine that right now, you're feeling a bit like Alice. Hmm? Tumbling down the rabbit hole?
Neo: You could say that.
Morpheus: I see it in your eyes. You have the look of a man who accepts what he sees because he is expecting to wake up. Ironically, that's not far from the truth. Do you believe in fate, Neo?
Neo: No.
Morpheus: Why not?
Neo: Because I don't like the idea that I'm not in control of my life.
Morpheus: I know *exactly* what you mean.

Let me tell you why you're here. You're here because you know something. What you know you can't explain, but you feel it. You've felt it your entire life, that there's something wrong with the world. You don't know what it is, but it's there, like a splinter in your mind, driving you mad. It is this feeling that has brought you to me. Do you know what I'm talking about?
Neo: The Matrix.
Morpheus: Do you want to know what it is?
Neo: Yes.
 THE GLOBAL ELITES ARE CALLING IT 'THE GREAT RESET' AND IT IS EXACTLY WHAT END TIMES BOOKS AND MOVIES HAVE BEEN WARNING YOU ABOUT FOR DECADES
Morpheus: The Matrix is everywhere. It is all around us. Even now, in this very room. You can see it when you look out your window or when you turn on your television. You can feel it when you go to work… when you go to church… when you pay your taxes. It is the world that has been pulled over your eyes to blind you from the truth.
Neo : What truth?
Morpheus: That you are a slave, Neo. Like everyone else you were born into bondage. Into a prison that you cannot taste or see or touch. A prison for your mind. Have you ever had a dream, Neo, that you were so sure was real? What if you were unable to wake from that dream? How would you know the difference between the dream world and the real world? I'm trying to free your mind, Neo. But I can only show you the door. You're the one that has to walk through it.
Be honest, saved or lost you feel what's happening, you know things are never going to go back to the way they were before. You find yourself in the uncomfortable position of being in the middle of two worlds that are suddenly in motion, one going out and one coming in. Every day is unsettling on every level, and it is affecting you in ways you can hardly even put into words. So let me tell you what's right now happening. If you're saved but lukewarm, consider this your wakeup call. If you're lost and headed for Hell, consider this your rescue operation, this is your red pill of truth.
WE STAND ON THE CUSP OF THE PRETRIBULATION RAPTURE OF THE CHURCH
"For this we say unto you by the word of the Lord, that we which are alive and remain unto the coming of the Lord shall not prevent them which are asleep. For the Lord himself shall descend from heaven with a shout, with the voice of the archangel, and with the trump of God: and the dead in Christ shall rise first: Then we which are alive and remain shall be caught up together with them in the clouds, to meet the Lord in the air: and so shall we ever be with the Lord. Wherefore comfort one another with these words." 1 Thessalonians 4:15-18 (KJB)
THE GOOD NEWS is if you're saved, you're about to get out of here in the what the King James Bible describes as the Pretribulation Rapture of the Church. Those of you who are bible believers and on the front lines of the end times, you know exactly what I am talking about. If you're saved but A

LUKEWARM LAODICEAN

,

you're going in the Rapture with us, but it's not all good news for you. The reason for that is when you get to Heaven, you will stand before Jesus Christ at

THE JUDGMENT

SEAT OF CHRIST

,

and there you will have to explain why you got nothing done for the Lord while you lived on Earth. You will face loss of rewards, and you will shed tears of sorrow in Heaven. You're salvation can never be lost, but you will lose plenty of other things at the Judgment Seat. Let these words sink down into your brain, meditate on the high cost of sitting on the sidelines, and then change it while you still can.
 THOSE LEFT BEHIND WILL BE IN THE LITERAL MATRIX UNDER ANTICHRIST
Wild, isn't it? We all heard the "sound of a trumpet", and were pulled up in to the clouds to be with the Lord Jesus, Yeshua Ha'Mashiach Himself. That is what has happened, and that is where we are. With Jesus. Take a little moment and let that really, truly, actually, wonderfully sink into your mind. Remember how we always talked about the "blessed hope"? The Rapture was that blessed hope, and here we stand, galaxies apart with a great gulf fixed. We are gone, and you've been left behind. Here's what you need to warp your head around going forward.
Knowing the media as I do, I am sure that there are many attempts to explain it – UFO's, alien abductions, global harmonic convergence, a government program like Project Blue Beam, FEMA camps, cosmic shift, worm holes, and the list goes on and on. But none of those explanations really satisfy you, do they? I mean, it's hundreds upon hundreds of millions of people, right? Could any one government, no matter how corrupt, really process that many people in the "blink of an eye". No, they could not, and they didn't. The Lord took us as He promised He would do. You should have listened, this is what happens next for you. It's a longshot, but it's your only shot. Take it.
 JOHN MACARTHUR IS DEAD WRONG SAYING THAT TRIBULATION SAINTS CAN TAKE THE MARK OF THE BEAST AND STILL BE FORGIVEN AND GO TO HEAVEN, THEY CAN'T
THE ANTICHRIST IS GOING TO MAKE LIFE VERY TOUGH FOR YOU, and at some point during this time, he will introduce a "mark" that everyone will be required to take if you want to continue buying or selling anything. While we were here on earth, we had many lively debates as to exactly what form that mark would take, but you are about to see that for yourself. The bible says that it will be associated with worship of the Antichrist, and will control all buying and selling. If you refuse to take this mark, as all Jesus followers will, the price you will pay will be death.
UNDER NO CIRCUMSTANCES, FOR ANY REASON SHOULD YOU ACCEPT THIS MARK. For if you do you will be consigned to the fires of Hell for all eternity. If not taking the mark means you can't buy food, then find some other way to acquire it. If not taking the mark means spending the rest of the time of the Tribulation on the run as a fugitive, then so be it. This mark is the symbol of allegiance with the Devil himself, and EVERY one that accepts will share his fate in Hell. Click here for some more info on the Mark of the Beast.
Time Is Almost Gone Now, Decide Which Side You're On
EVERYDAY, TENS OF THOUSANDS OF PEOPLE, saved and lost, visit Now The End Begins, and we thank the Lord for giving us this powerful, global platform to preach and teach from. But one day, they will come and find that our 'latest story' has grown old, and has not been updated. That will be because the Pretribulation Rapture was real and we've been taken. You need to decide right now which side of the fence you're actually on, and then get busy working like you believe it. NTEB is your red pill, take it. I cannot stress strongly enough how little time remains. Tick, tock…
"Looking for that blessed hope, and the glorious appearing of the great God and our Saviour Jesus Christ; Who gave himself for us, that he might redeem us from all iniquity, and purify unto himself a peculiar people, zealous of good works. These things speak, and exhort, and rebuke with all authority. Let no man despise thee." Titus 2:13-15 (KJB)
Until that day, you will find us here on the front lines of the end times, working with all our might to get something down for Jesus Christ before He calls us Home. We invite you to join with us as we labor in the harvest field of the Lord. The time for indecision is past, you know things are never going back to the way they were, and the only way out is up. Flight #777 on Titus213 Airlines has started her engines and the door is closing as we speak. Hurry.
The war is real, the battle hot and time is short…to the FIGHT!!!
NOW THE END BEGINS IS YOUR FRONT LINE DEFENSE AGAINST THE RISING TIDE OF DARKNESS IN THE LAST DAYS BEFORE THE RAPTURE OF THE CHURCH
————————————————-
'

THE GREAT RESET' IS JUST AN UPDATED BLUEPRINT FOR THE NEW WORLD ORDER
https://gracethrufaith.com/ask-a-bible-teacher/jesus-god-and-man/ – By Michael Snyder/Economic collapse Blog – November 23rd 2020
The Internet sure has been buzzing about "the Great Reset" lately.  That term has been trending on Facebook and Twitter, and the New York Times even published an article dismissing it as a "conspiracy theory".  But it is definitely no conspiracy theory.  
I was determined to get to the bottom of this whole thing, and I am going to share the facts that the New York Times either could not find or refused to share.  
It turns out that "the Great Reset" is actually an initiative that was started by the World Economic Forum that is designed to get "global stakeholders to cooperate in simultaneously managing the direct consequences of the COVID-19 crisis".  The following comes directly from the official website of the World Economic Forum…
There is an urgent need for global stakeholders to cooperate in simultaneously managing the direct consequences of the COVID-19 crisis. To improve the state of the world, the World Economic Forum is starting The Great Reset initiative.
So the New York Times put out fake news when they told all of us that "the Great Reset" is just a "conspiracy theory", and they owe all of us a major apology.
According to the World Economic Forum, "the Great Reset" is a "unique window of opportunity" for global leaders to shape "the future state of global relations, the direction of national economies, the priorities of societies, the nature of business models and the management of a global commons"…
As we enter a unique window of opportunity to shape the recovery, this initiative will offer insights to help inform all those determining the future state of global relations, the direction of national economies, the priorities of societies, the nature of business models and the management of a global commons. 
Drawing from the vision and vast expertise of the leaders engaged across the Forum's communities, the Great Reset initiative has a set of dimensions to build a new social contract that honours the dignity of every human being.
In other words, "the Great Reset" is essentially just an updated blueprint for a New World Order.
The man behind "the Great Reset" is named Klaus Schwab.  He is the founder and executive chairman of the World Economic Forum, and elsewhere on the official site of the WEF there is an article by Schwab entitled "Now is the time for a 'great reset'".  The following is an excerpt from that article…
To achieve a better outcome, the world must act jointly and swiftly to revamp all aspects of our societies and economies, from education to social contracts and working conditions. 
Every country, from the United States to China, must participate, and every industry, from oil and gas to tech, must be transformed. In short, we need a "Great Reset" of capitalism.
He is very open about the fact that he wants to "revamp all aspects of our societies and economies".  That means that all aspects of human activity would fall under his plan.
But in particular, he very much wants a "Great Reset" of capitalism.
That definitely sets off alarm bells.  When people start talking about dramatic changes to capitalism, usually what they mean is that we should move even more in the direction of socialism.
According to Schwab, there are three main components to "the Great Reset".  The first involves reforming our economic systems so that they will "promote more equitable outcomes"…
Moreover, governments should implement long-overdue reforms that promote more equitable outcomes. Depending on the country, these may include changes to wealth taxes, the withdrawal of fossil-fuel subsidies, and new rules governing intellectual property, trade, and competition.
Unfortunately, I think that he means the exact same thing that Alexandria Ocasio-Cortez means when she talks about "more equitable outcomes".
Secondly, Schwab says that one of the main components of "the Great Reset" would involve massive government investments in "green" urban infrastructure and other similar projects…
The second component of a Great Reset agenda would ensure that investments advance shared goals, such as equality and sustainability. Here, the large-scale spending programs that many governments are implementing represent a major opportunity for progress. 
The European Commission, for one, has unveiled plans for a €750 billion ($826 billion) recovery fund. The US, China, and Japan also have ambitious economic-stimulus plans.
Rather than using these funds, as well as investments from private entities and pension funds, to fill cracks in the old system, we should use them to create a new one that is more resilient, equitable, and sustainable in the long run. 
This means, for example, building "green" urban infrastructure and creating incentives for industries to improve their track record on environmental, social, and governance (ESG) metrics.
Doesn't that sound a whole lot like the "Green New Deal" that many on the left have been pushing here in the United States?
Thirdly, Schwab envisions applying the "innovations" that we have witnessed during the COVID pandemic as a model for "every sector" of society…
The third and final priority of a Great Reset agenda is to harness the innovations of the Fourth Industrial Revolution to support the public good, especially by addressing health and social challenges. 
During the COVID-19 crisis, companies, universities, and others have joined forces to develop diagnostics, therapeutics, and possible vaccines; establish testing centers; create mechanisms for tracing infections; and deliver telemedicine. Imagine what could be possible if similar concerted efforts were made in every sector.
In other words, Schwab thinks that the global response to the COVID pandemic can be a blueprint for governing every area of our lives moving forward.
Doesn't that sound just wonderful?
Of course in order for the globalists to get the United States on board with this "Great Reset", they will need to get Donald Trump out of the way first, and they think that they are very close to achieving that goal.
The globalists envision a "sustainable" future in which all forms of human activity are very closely monitored and controlled for "the good of the planet".  
They are entirely convinced that a global system in which all the nations of the world are increasingly integrated is what is best for humanity, but those of us that are resisting the globalists understand that a one world system will inevitably evolve into a complete and utter global nightmare.
Globalist publications such as the New York Times will continue to try to convince all of us that plans such as "the Great Reset" do not even exist, even as globalist organizations such as the World Economic Forum are publicly announcing their plans right out in the open.
In times like these, it is absolutely imperative to think for yourself, because deception is everywhere and those that tell the truth are often greatly ridiculed.
————————————————-
https://prophecyupdate.blogspot.com/ – AJ Nelson
In ages past people would be excluded from positions of influence and power if they did not belong to the dominant religion in that place and time. If you were a Jew living in the Holy Roman Empire, for example, the door would be closed to you from ever holding a position of power or influence over the mainstream population. In the same exact way, those who do not espouse the mainstream orthodoxy of continual military expansionism and status quo politics are cut off from major positions in politics and media using the modern-day equivalent of the "heathen" label. It's a very old dynamic adapted for a new world.
Oligarchic imperialism is the new dominant world religion. It is the scripture that everyone reads from. It is what shapes our culture. It is what holy wars are fought over and acts of terrorism committed for. It's what power is built around. It's what you're branded a heretic for rejecting. It's just as fake as any other religion, just as crafted toward the advantage of the powerful as any other religion, and just as dependent upon blind faith in insubstantial narratives as any other religion. But it lets its adherents feel smug and superior to people who believe in those primitive older religions.
Adherents of the old dominant religion used to read the Bible; adherents of the new dominant religion read The New York Times. Adherents of the old dominant religion used to go to church on Sunday; adherents of the new dominant religion go to Hollywood movies. Adherents of the old dominant religion fought in the crusades; adherents of the new dominant religion kill families with drones and Tomahawk missiles overseas. Adherents of the old dominant religion used to burn heretics at the stake; adherents of the new dominant religion imprison journalists and deplatform "Assadists", "Putin apologists" and "conspiracy theorists" so their ideas don't infect the rest of the flock.
These labels exist because if mainstream platforms admitted that they refuse access to literally anyone who disagrees with status quo oligarchic imperialism, they would have to admit that they are not the objective arbiters of absolute reality they portray themselves as being, but are in fact propagandists for a very specific belief system. That they are not tasked with the responsibility of reporting the news, but with promoting the doctrine of the new dominant world religion. That they aren't news reporters, but high priests.
Religion isn't disappearing, it has just changed its form. The world has become too small for widespread belief in omnipotent deities creating the universe in six days and controlling all our affairs, so now people tell new fairy tales about a liberal world order which must be preserved by a beneficent superpower and its allies. In reality it is nothing other than propaganda for a murderous, tyrannical theocratic empire, of just the sort once presided over by Rome.
Western imperialism is worse than every single issue the mass media are screaming in your face about on any given day. It is without exaggeration worse than 100 percent of those issues. If people could really grasp the horrific nature of imperial warmongering, the wars would be forced to end. It is the job of the imperial high priests to prevent this from happening, which is why they use dismissive labels to marginalize anyone who might be inclined to remind you of this.
In a murderous, tyrannical theocratic empire, the only sane position to hold is that of heresy and apostasy. Hopefully one day mankind will open its eyes to reality and require no blind faith in any artificial belief constructs of any kind.
————————————————-
Conversation-at-a-Glance
————————————————-
https://prophecyupdate.blogspot.com/ – Katie Hopkins
A nagging worry buzzes away at the back of our brains, like a kind of tinnitus.
One thing we all like in life, whether we admit it or not, is some degree of certainty.
Many like to be super-certain. Every little detail needs to be known, planned and re-confirmed in order for them to feel in control enough to get going.
For others, routines and norms create a kind of easy, everyday certainty that allows them to keep a handle on the muddles of life and get useful things done. It is easier to concentrate on work knowing the washing machine is empty or the parking meter is paid.
It is reassuring in some ways that winter will turn to spring, traffic will always be hideous on Friday, your mother will always feel left out of something and solicitors will overcharge for everything. Or, as my father enjoys reminding the family at celebratory moments, "the only certainties in life are death and taxes." (I wonder if he realizes how old he is.)
However, there is a space in between the predictable stuff of life and the unpredictable rollercoaster that sometimes hits our private lives that has been utterly disrupted.
This is the space in which we need certainty in order to cope, a certainty that allows us to trundle along with our complicated lives.
And right now, this is the space in which we are all carrying a nagging worry that we can't quite put our finger on. It's a kind of tinnitus, buzzing away at the back of our brains, quietly detracting from our day, just as pain does.
Because our certainties are no longer secure.
For years we've lived with the absolute knowing that schools will be open and children will go to school each day and come home at night. Not for the mere act of leaving and returning, but because, as parents, we want our children to be free to learn and grow with others.
Church doors will be open for prayer, come rain or shine, whether the congregation gathers or stays in their beds. Whether we are consciously aware of it or not, we carry the comfort that God will be there waiting behind the unlocked door.
Hospitals will be open and doctors ready to provide care. If cancer shows its ugly face in our family, we can get it seen — and quickly, too.
Funerals will be available, a fixed mark to signal the end of a life and the beginning of recovery. My father says he wants to be buried in a cardboard box and with no flowers. He will get his wish, but his family and legion of well-wishers will all be there to send him on his way.
Elderly folk in care homes will receive the love and consideration we would wish for them and for ourselves.
Festivals will allow us to gather in celebration, filling each other up with the joy of being together and making memories to carry us along until the next time.
These certainties are no more. Thanksgiving, funerals, elderly care, Christmas, New Year, church services — all stolen from so many of us by the tyrants in power.
And it has shaken us all, like seismic waves after an earthquake. I have talked with Californians who witnessed the earthquakes of 2019 and watched the ground ripple out in a wave ahead of them, and they say they can never quite see the world the same way again. I think this is true for all of us now.
I think our world has changed beyond repair for a generation at least. Not because of COVID itself, but because so many things that were so important to us are not certain anymore.
It reminds me of a time just after 9/11 when I was living in Manhattan and everything seemed off-kilter. Walking about the place, it was as if someone had taken the top half of a picture and shifted it over to the left so that the top and bottom no longer matched.
But — there are ways we can silence the nagging worry in our heads, or quieten it, at least. When there is so much uncertainty OUTSIDE of our front door, we need to remember the things we are certain about INSIDE of it.
I am certain Trump won the 2020 election based on legal votes. And I am certain Trump supporters will never accept Biden or Harris.
I am certain that ours is the side of joy and light. I have met too many great Americans who are in this fight for civilization not to be reassured that we will win, even if the finish line has become unclear.
And I am certain that I will not be cowed by any of the frauds who have disrupted the things we were certain of in our lives: churches, fond farewells, ceremonies of faith, respect for our elderly or the power of teaching. I have met pastors, priests, parents and doctors who refuse to take a knee to the tyrants. With them, I will resist. I will defy.
It is true of course that we are living in a sea of madness. But history shows we are most resourceful in difficult times. Together we will build islands of sanity and on these islands we will prevail.
————————————————-
https://prophecyupdate.blogspot.com/ – Howell Woltz
Words fail me to describe the profundity of this news 
Legendary Special Forces (Green Beret) hero, Christopher C. Miller, has been appointed Acting Secretary of The Department of Defense by the President, following the sacking of Mark Esper.
Only a handful of insiders knew this move was coming, and Mark Esper—fired Secretary of Defense—was apparently not among them, though I'm sure he suspected his sacking was on the way.
In fact, Esper might be considered the enemy for publicly opposing the president's use of The Insurrection Act of 1807 to put down the Marxist  BLM/Antifa/Democrat riots over the summer with military forces—if needed.
The president never invoked this centuries-old Act, but Esper outed himself as a Sleeper for the Deep State with protestations against his boss—over something that never happened—which served the Marxists well.
But the jaw-dropping moment for me, was just before Special Forces Legend, Chris Miller's speech, when the young man introducing him came to the podium.
I was just writing about him—former Undersecretary of Defense, Ezra Cohen-Watnick—and I did a double-take.  It was the same man in my script. 
Without getting too deep in the weeds as they say, this brilliant young man began his career in the only Constitutionally recognised intelligence force in America—Office of Naval Intelligence—which I found so interesting.
He was then 'trained' in Defense Clandestine Services and by the CIA in 'tactics' (I now believe to observe them), then moved to work in the Defense Intelligence Agency under Lt. General, Michael Flynn—all within about a decade after puberty.
He's that smart, so when General Flynn became Director of National Intelligence and moved to the White House, he wisely brought Ezra Cohen-Watnick with him.
Deep State hacks who prompted General Flynn's ouster—including President Trump's Chief of Staff, Red-loving H.R. McMaster—also tried to have Cohen-Watnick removed, but President Trump would have none of it.
President Donald Trump knows talent—and this young man went to his alma mater, University of Pennsylvania—so perhaps he had his eye on Ezra.
Trump refused staff recommendation to fire Flynn's protégée and moved Ezra to check out the Department of Justice—which many including myself believe was to keep an eye on Jeff Session and the hapless gang there.
His mission was not a job, in my opinion, but to gather evidence for what appears to be this very moment in history—a Reckoning with the Deep State.
Born in 1986, this brilliant young man at the age of just 34, is the Under Secretary of Defense for Intelligence—and was, in my opinion—symbolically chosen to introduce the new Department of Defense boss, Chris Miller, to send a signal to the rats that their days are numbered.
This real warrior, Christopher miller, will be protecting the president and our nation from enemies, both foreign and domestic—which seems to be a very long list
So let's connect some dots—but not in order.
Here's Clue 1 
Attorney Sidney Powell is a relentless warrior whose shaking voice warned the Deep State last Thursday night in Trump's litigation team's press conference that she would 'release the Kraken' on them for what they had done to her country.
This fine lady was visibly and audibly upset by what she had just witnessed.
So what had Sidney Powell seen that the others had not?  We've got a clue for you.
Attorney Powell has taken on the Deep State like none other, and is doing all of this on her own—not being paid by the president or his campaign—yet clearly knows more than any of the president's own attorneys about what actually took place with the international 'switching' of votes to elect Biden.
More forbidding to the bastards hiding in the dark, Sidney says she has 'the receipts' now to prove it.
And from what we've discovered from our sources here  in Europe, we believe her, as CIA insiders have admitted providing her the goods—because she was protecting General Flynn—but we have nothing from Ezra Cohen-Watnick.
He is invisible and incommunicative—perhaps a wise choice as the most pursued man on earth.
Lt. General Flynn has been so corruptly and terribly destroyed by the Obama Department of Justice, the Courts and the Deep State, that it is amazing he is still alive—but it is doubtful he could have been the source for Sidney Powell, as he has been precluded from involvement by those who tore up his life—over nothing.
Yet we've been warned every step of the way what was coming by this thing called Q-Anon, yet no one knows who this is—or even if such a person exists.
We now think we know, and may God protect him.
How many Flynn protégées have waded through all the Swamp puddles and know where the snakes, alligators, lizards and frogs nest?
Just one—Ezra Cohen Watnick—General Flynn's chief protégée.
Clue 3
Sidney Powell used the term 'Release the Kraken' to describe what she is going to do to the Deep State Democrat and RINO scum—and most thought she was referring to the legendary mythological octopus-like giant.
But she wasn't.
According to the CIA's own information operations centre 
"Kraken is a Department of Defense cyber warfare program that tracks and hacks other systems to acquire evidence of nefarious actions of other nations and enemies." (Hat tip to Pam Geller Reports)
But we now know that the SCYTL server seizure was from a secret operation in Frankfurt—actually controlled by the CIA.
It appears the CIA partnered in the Obama scheme with his mentor, George Soros, the CCP and Globalists seeking 'the Great Reset', which is Marxist-speak for an overthrow of the U.S. Government—and its president—to "fundamentally transform the United States" as Obama promised.
So who in Sidney Powell's orbit could possibly know about the secret CIA hacking program "Kraken"?
Was it just a coincidence that she used the one term that might let the rats know she was on to them at last Thursday's presser?
And if her source knew the term, might he also have access to the program to hack and track the hackers?
If he were the man over all intel—oh say like Ezra Cohen-Watnick, her client's Number One—he either knew about it and had access to it, or the lowlifes were breaking the law and he caught them red handed.
————————————————-
A peer-reviewed study measuring the effectiveness of a controversial drug cocktail that includes hydroxychloroquine concluded that the treatment lowered hospitalizations and mortality rates of coronavirus patients.
The study, set to be published in the International Journal of Antimicrobial Agents in December, determined that "Low-dose hydroxychloroquine combined with zinc and azithromycin was an effective therapeutic approach against COVID-19."
A total of 141 patients diagnosed with the coronavirus were treated with the three-drug cocktail over a period of five days and compared to a control group of 377 people who tested positive for the virus but were not given the treatment.
The study found that "the odds of hospitalisation of treated patients was 84% less than in the untreated patients," and only one patient died from the group being treated with the drugs compared to 13 deaths in the untreated group.
Additionally, a July study conducted by the Henry Ford Health System in Michigan concluded that patients taking hydroxychloroquine were more likely to survive the coronavirus.
————————————————-
TODAY'S BOOK BURNINGS AND CENSORSHIP, SIDNEY POWELL'S CASE FOR VOTE FRAUD SHOWN IN MULTIPLE GRAPHICS (IN AMERICA)
https://prophecyupdate.blogspot.com/ – Jim Hoft 
On Thanksgiving eve Attorney Sidney Powell filed a 104 Page BOMBSHELL COMPLAINT on massive voter fraud in the Georgia election this year.
General Flynn Attorney Abigail Frye broke the news late last night–
The Kraken came down to Georgia on this Thanksgiving Eve in the form of a 104 pg BOMBSHELL complaint exposing the massive fraud that overwhelmed the 2020 Georgia Elections. Georgia, you are most certainly on our minds. Link to filing to come, stay tuned!
But by Thanksgiving Day morning Twitter was already censoring links to the lawsuits!
Twitter ran a warning for "unsafe link" to Sidney Powell's Defending the Republic website.
————————————————-
FLYNN IS NOW INVOLVED WITH DOD TO TAKE DOWN DEEP STATE (IN AMERICA)
https://prophecyupdate.blogspot.com/ –  Mike Adams 
If there were ever a maneuver that could be characterized as "unleashing the Kraken," this is it: President Trump just pardoned Gen. Michael Flynn, who was framed and vilified by the corrupt, treasonous deep state because Flynn refused to betray his country and serve as Obama's DoD puppet. Flynn is now a free man, and all the efforts of the deep state to destroy him have failed. But that's only a tiny slice of the real story unfolding here. 
The far bigger story is that Flynn is being put back into play at the DoD, working alongside Ezra Cohen-Watnick and Chris Miller (now the Secretary of Defense) to deploy all available DoD resources to take down deep state traitors and defend the American republic against its domestic enemies.
I cover this in several of my "Situation Update" podcasts which are getting distributed all over the D.C. area as well as the military, we're told. I've posted the most recent episodes below, including the Nov. 25th Situation Update. (There's a new one coming each day. Check NaturalNews.com to see the podcasts on the right column.)
This move on Flynn has enormous implications and no doubt has deep state traitors crapping themselves all over D.C. If you thought the toilet paper shortage was bad already, it's going to get a whole lot worse as news of this pardon spreads. And there may even be a run on adult diapers in the districts closest to the Pentagon and the CIA.
It doesn't mean that Flynn will necessarily be put into an official position (although that's possible), but that he is now free to unload everything he knows, without fear of legal entanglements with any existing prosecutions. And you can bet that Flynn is in the process of doing that right this very minute, downloading a treasure trove of strategic secrets onto the desk of Chris Miller and even President Trump himself.
As this pardon was under way, I was in the process of conducting two interviews today with extraordinarily well-connected sources, one being a DARPA-linked engineer who monitors military rendition flights to GITMO and other locations, and the other source is a former DIA intelligent analyst and psychological operations specialist with decades of experience in the federal government.
They laid out numerous bombshells that are relevant to what's about to go down. I'm publishing their interviews this week at Brighteon.com, and until then, here are some of the bombshell highlights from those two interviews:
Confirms that the NSA has hard evidence on treasonous actors, and that this evidence is likely being leveraged by Trump's people.

Confirms that Trump can use the NDAA, combined with the Sep. 12, 2018 Executive Order, to declare domestic treasonous actors as "enemy combatants."

Reveals that Obama is running a Tactical Operations Center (TOC) near the White House and is commanding "shadow government" forces right now, which likely includes BLM / Antifa terrorist and activist groups.

Says that the DoD and patriots inside the DIA have everything they need to defeat the deep state.

Confirms that "rendition flights" are continuing right now at a very rapid pace, indicating many potential traitors are being interrogated either during flights or at black sites services by those flights.

Says that the pattern of increased military traffic is largely focused on the East Coast (D.C., GITMO, Florida, Virginia, etc.)

Anticipates a large military event may be drawing near, as large numbers of military cargo planes are moving around the country, apparently supplying military forces for action readiness.

Believes that HUNDREDS of domestic, treasonous actors are being extracted, put onto flights and interrogated until they turn. This would underscore how Trump's people are gathering up all the information that matters, enough to expose the entire Democrat crime syndicate.
————————————————-
A VISION OF "THE PERFECT STORM" THAT IS COMING TO AMERICA
https://endtimeheadlines.org/2020/06/a-vision-of-the-perfect-storm-that-is-coming-to-america/ – Jun 29, 2020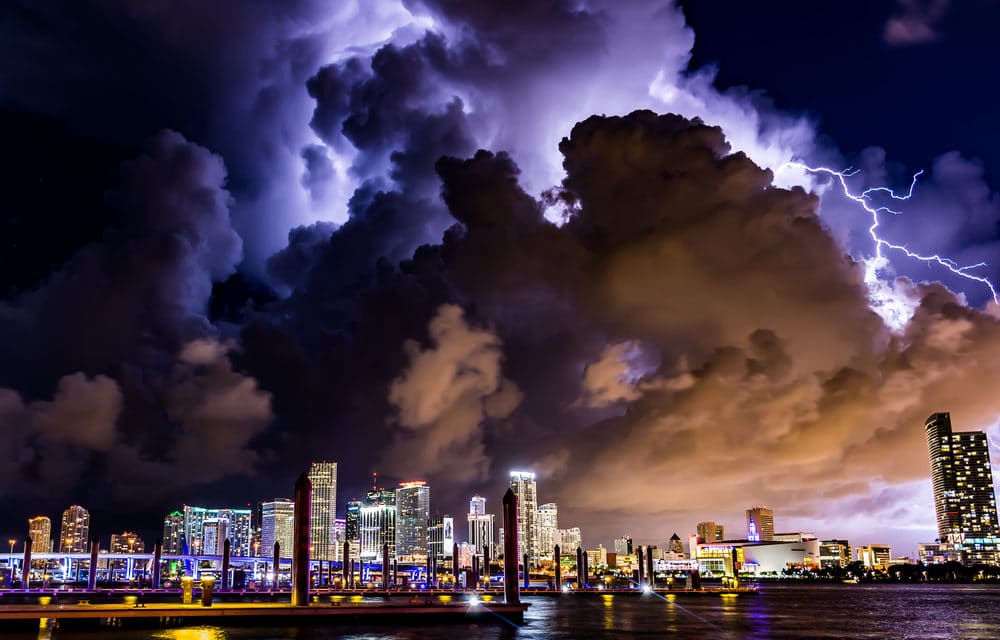 (OPINION) Michael Snyder – In 2007, a commodities broker named Steve Meyers had a vision that changed his life forever.  He was shown great judgments that are coming to America, and what he witnessed shook him to the core.  At the time, he told his friends that what we are going to go through will be like "a Mad Max movie", and that certainly is not an exaggeration.
As I document on this website on a regular basis, so many other men and women of God all over the globe have had similar experiences.  America is headed for the hardest times that it has ever seen, and most people will be completely blindsided by what is coming. Here is what Steve Meyers was shown more than 13 years ago…
My name is Steve Meyers and I need to share a vision and warning that the Lord showed me back in April 2007…. Many of you will ask why I waited so long to share the warning. I didn't. I shared the story with everyone that would listen from pastors to friends to family to colleagues.  Immediately following the initial vision, I called a close friend. I told him to sit down that I had something to tell him. I needed it documented as I knew this was supernatural and from God. As I witness events unfolding today, I need to share the vision again.
If you are wondering what a vision looks like, mine was like a wind that swept through me but contained pictures and scenes that seemed to go on for a long time, but it was over in an instant. Almost like a preview of a feature film but playing 1000 times faster than normal. I don't remember hearing an audible voice, but the message was so clear that it seemed as though I was sat and told like a father would tell a child. I am a commodities broker so much of the vision cantered on the financial aspect of the warning. I was sitting at my desk doing my charting when this occurred.
April 2007 was a pre mortgage crisis, but I was shown that the world was about to enter the biggest financial disaster ever recorded and, we would never get out of it. This was going to result in an epic stock market crash and, it was going to affect everyone on the planet. Life was going to get very chaotic. I saw random violence much as we have already seen but believe me, we haven't seen anything yet.
Safe places (or what we think of safe places) like grocery stores or clothing stores will become places of mass killings through shootings or bombings. Confusion and terror reign. Truth disappears. The Lord clearly told me there is no escape. We can't pick up and move to Costa Rica for instance because this is a spiritual battle that is being waged. Evil will be unleashed.  Demonic forces will be everywhere. 

READ MORE

:
————————————————-
900-YEAR-OLD PROPHECY CLAIMS POPE FRANCIS WILL MARK DOOMSDAY
https://endtimeheadlines.org/2019/10/900-year-old-prophecy-claims-pope-francis-will-mark-doomsday/ – Oct 22, 2019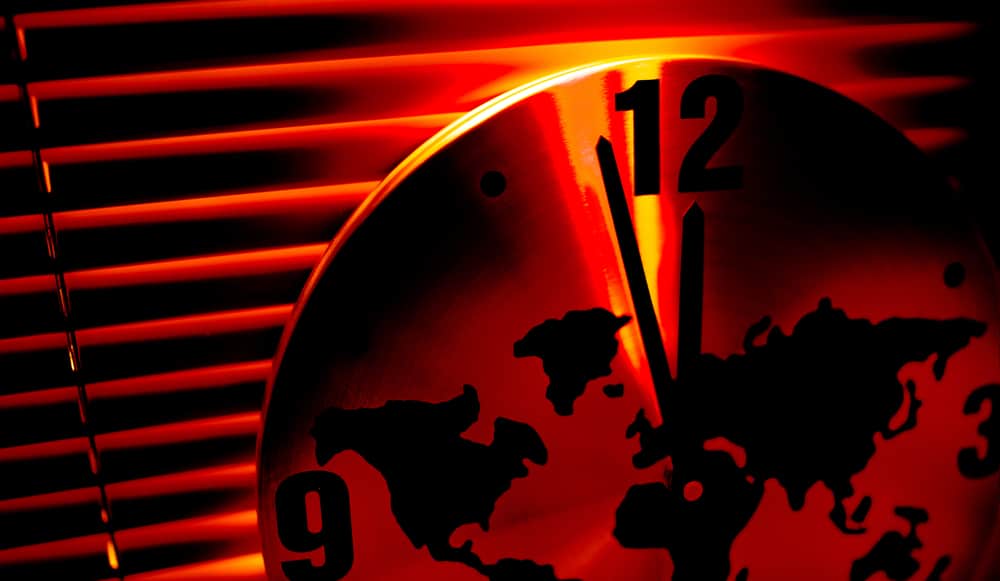 ATTENTION: The views and opinions expressed in the following article does not reflect those of End Time Headlines
OPINION (Express) – The end of the world was allegedly forecasted almost 900 years ago by an Irish Saint, who some believe claimed there would be only one more Pope after Benedict XVI. Saint Malachy was the Archbishop of Armagh, to whom several miracles were attributed to in the 12th century.
In 1139, Malachy went to Rome from Ireland to give an account of his affairs, when he reportedly received a strange vision about the future, including the names of 112 future Popes. His predictions are taken seriously by many Christians and according to reports "In 1958, before the Conclave that would elect Pope John XXIII, Cardinal Spellman of New York hired a boat,
filled it with sheep and sailed up and down the Tiber River". This was to show he was "pastor et nautor," or "pastor and sailor" the motto attributed to the next pope in the prophecies. As for the prophecy concerning the 111th pope, Pope Benedict XVI, the prophecy says of him, "Gloria Olivae," which means "the glory of the Olive". The Order of Saint Benedict is also known as the Olivetans, which many claims make Malachy's prophecies correct. 

READ MORE

:
————————————————
JESUS CHRIST RETURN FOR HIS CHURCH IS "IMMINENT"
Matt. 7:27 And the rain descended, and the floods came, and the winds blew, and beat upon that house; and it fell: and great was the fall of it.
Matt. 24:38 For as in the days that were before the flood they were eating and drinking, marrying and giving in marriage, until the day that Noe entered into the ark,
Matt. 24:39 And knew not until the flood came, and took them all away; so shall also the coming of the Son of man be
——————————————–
DON'T WAIT FOR THE LAST MINUTE
We are currently in the "Birth Pangs" pending the coming "7 year TRIBULATION" period, where all the Nations on Earth will be subject to God's Wrath on an "UNGODLY" World. The Rapture of Jesus Christ Church is "TOTALLY" imminent; And what will follow after that will be massively more devastating that we are seeing right now (Read

Revelation Ch 6 – 22

) God is trying to get everyone's attention to the coming Judgments; He does not want "ANYONE" to perish, but all to come to repentance. He loves us, but will not stand idly by and watch the World, (His Creation) turn to sin and debauchery). We are currently living in a fallen "Satanic" World where "EVIL", is totally accepted, "and God and his Love for his Church": is being exponentially rejected. The time has come when God HAS TO intervene, and he is (The prophetic word listed in his Word the Bible is being fulfilled exponentially).
——————————————————
THE NEW WORLD ORDER:
ONE WORLD GOVERNMENT – ONE WORLD ECONOMIC SYSTEM – ONE WORLD RELIGION
Dan. 9:27 And he shall confirm the covenant with many for one week: and in the midst of the week he shall cause the sacrifice and the oblation to cease, and for the overspreading of abominations he shall make it desolate, even until the consummation, and that determined shall be poured upon the desolate
Dan. 7:24 And the ten horns out of this kingdom are ten kings that shall arise: and another shall rise after them; and he shall be diverse from the first, and he shall subdue three kings
Rev. 17:12

And the ten horns which thou sawest are ten kings, which have received no kingdom as yet; but receive power as kings one hour with the beas

t
—————————————————-
THE MARK OF THE BEAST:
DON'T TAKE THE MARK OF THE BEAST WHICH IS (CHANGING YOUR D.N.A.) AND GIVING YOUR CONTROL OVER TO THE "BEAST SYSTEM" – THIS IS AN ABONOMINATION TO GOD: (YOU ARE HIS CREATION):
Rev. 13:14 And deceiveth them that dwell on the earth by the means of those miracles which he had power to do in the sight of the beast; saying to them that dwell on the earth, that they should make an image to the beast, which had the wound by a sword, and did live.
Rev. 13:15 And he had power to give life unto the image of the beast, that the image of the beast should both speak, and cause that as many as would not worship the image of the beast should be killed.
Rev. 14:9 And the third angel followed them, saying with a loud voice, If any man worship the beast and his image, and receive his mark in his forehead, or in his hand
THE PUNISHMENT FROM GOD FOR THOSE WHO TAKE THE MARK AND WORSHIP THE "BEAST SYSTEM":
Rev. 14:10 The same shall drink of the wine of the wrath of God, which is poured out without mixture into the cup of his indignation; and he shall be tormented with fire and brimstone in the presence of the holy angels, and in the presence of the Lamb:
 (YOU ARE GOD'S CREATION – CHANGING YOUR D.N.A. AND/OR GIVING YOUR ALLEGANCE TO ANOTHER ENTITY I.E. (THE ANTICHRIST) – IS AN ABONOMINATION TO GOD):
————————————————-
THE FUTURE CONONAVIRUS INJECTION AT THIS POINT IN TIME ALSO APPEARS TO BE "MASSIVELY" AGAINST GOD AS IT WILL IS ALSO TAINTED WITH A CHANGE IN YOUR (R.N.A. WHICH CHANGES YOUR D.N.A.) AND WILL ALTER YOUR BODY IN MANY WAYS, (INCLUDING DEATH). AND IT IS NOW IN THE CATEGORY OF THE (ACTUAL MARK OF THE BEAST).
WEBPAGE ADMINISTRATOR:
You Know, there comes a time in one's life when you just have to speak up regarding the "Blatant "Stupidity", "Greed", "Corruption", "Lies", "ETC" that some people have in their Soul; To say we have to have the Vaccine because "I SAID SO"; even if it is Tainted with "DEATH", it can change your R.N.A. to Totally Change your D.N.A. Causing "DEATH". And "OH" if you change your D.N.A. don't look to God to have Mercy on you "IF" you survive, because "GOD" is the "CREATOR" of your "SOUL", and your "BODY". And once you change your D.N.A. you can become "NEPHLINIC", i.e. a different person. This is what the fallen Angels did after God Created Adam and Eve, they changed "Animals", and "Humans" D.N.A. Totally different Species, in Animals, and Humans. God's Judgment is coming upon the people that are creating this "Ungodly" Evil, and like it was before the "FLOOD", so it will be again; Destruction of God's Creation over a "SEVEN YEAR PERIOD". Revelation Chapter 6 to Revelation Chapter 22. Which is about to start any time in the very near future.
This "Vaccine" is "NOT APPROVED", and Trials that they recently conducted on people in Korea, Africa, and God knows where else, resulted in "Hundreds" of Deaths, and left the rest very sick and dying. "ADDITIONALY" It appear that the vaccine could actually be the "MARK OF THE BEAST" as it does transform one's D.N.A.
The "AGENDA" of the "New World Order" "THE ORDER OF THE PROTOCOLS OF ZION" is to wipe out "EIGHT TENTH'S OF HUMANITY", and leave enough room for the "ELITES" to live in peace and harmony". But they have not considered God into this equation, and he is our Creator and he loves his Creation with a passion – i.e. Jesus
Christ died for us on the cross at calvary, and Once the Church has gone from this World God's vengeance will commence on the Ungodly of this World.
THE NEW WORLD ORDER THAT HAS ALREADY BEGUN, It Means A "ONE WORLD GOVERNMENT", A ONE WORLD CHURCH, AND A ONE WORLD RELIGION ("CHRISLAM"). "AND IT IS PURE EVIL"
IF YOU HAVE NOT ALREADY BECOME A CHRISTIAN – PLEASE ACCEPT GOD'S FREE GIFT OF SALVATION