World Events Pointing to the Rapture and the Soon Return of Jesus
———————————————–
Amid Tension (Oct 01,2020) US Deploys 15 Warship, 11000 Troops and 100 JetS to exercise in Near China

Amid Tension (Oct 01,2020) US Deploys 15 Warship, 11000 Troops and 100 Jet to exercise in Near China The Ronald Reagan Carrier Strike Group concluded exercise Valiant Shield 2020, while operating in the Philippine Sea. During the exercise, the strike group integrated with more than 11,000 personnel and 100 aircraft from the U.S. Navy, Army, Marine Corps and Air Force, and took part in the U.S.-only field training biennial exercise. Participating forces exercised a wide range of joint capabilities in air, land, surface, and sub-surface scenarios. This year's participants included USS Ronald Reagan (CVN 76) with embarked Carrier Air Wing (CVW) 5, USS Antietam (CG 54), USS Shiloh (CG 67), USS Barry (DDG 52), USS Chicago (SSN 721), USS America (LHA 6), USS New Orleans (LPD 18), USS Comstock (LSD 45) and multiple surface ships.
———————————————–
Armenian MoD releases footage allegedly showing Azeri tank on fire, Baku refutes the claim

4M subscribers
Armenia's military released footage, on Sunday, purportedly showing an Azeri tank being hit by an armor-piercing projectile and catching fire amid hostilities over the disputed Nagorno-Karabakh. Baku denied suffering any losses. READ MORE:

https://on.rt.com/ar7w
———————————————–
Israel exposes Hezbollah arms-depot in Beirut; Nasrallah warns of violence- TV7 Israel News 30.09.20

Today's top stories 30.09.20; 1) Israeli Prime Minister Benjamin Netanyahu reaffirmed Jerusalem's quest for peace – while stressing in tandem that the paradigm of Mideast Peace building cannot cling to absurd demands detached from reality. 2) Hezbollah Secretary General Hassan Nasrallah warns of another cycle of violence – if measures aimed at crucial reform for Lebanon do not appease his interests. 3) U.S. Secretary of State Mike Pompeo urged Greece and Turkey to press ahead with talks over a maritime dispute in the Eastern Mediterranean.
———————————————–
time is running out… 1 week to THE END
•

Streamed live on Sep 28, 2020

44.5K subscribers
Where are we in time? Are we watching the slow, painful, and increasingly apocalyptic ending of mankind's time? Biblical Keys in prophecy show there is 1 week to THE END of ages of mankind. Support this ministry so we can continue sharing signs of Biblical prophecy to the world, donate here:

https://signsofthelastdays.org/giving-2/

Check recurring contribution button to become a monthly Partner In Prophecy.
———————————————–
Middle East Update: Is Iran on the Verge of Collapse?

187K subscribers
Middle East Update: Is Iran on the Verge of Collapse? Join Amir for a live Middle East Update from Miami, discussing if Iran is on the verge of collapse. Amir Tsarfati
———————————————–
Prophecy Update – How Israel Sees It (9/29/20)

187K subscribers
Prophecy Update – How Israel Sees It (9/29/20) Pastor Tom Hughes & David Tal
———————————————–
LATEST NEWS CLIPS – ARTICLES (THURSDAY 01st OCTOBER 2020)
(THIS IS THE WORLD'S CURRENT TIMELINE)
Matt. 24:6 And ye shall hear of wars and rumours of wars: see that ye be not troubled: for all these things must come to pass, but the end is not yet.
Matt. 24:7 For nation shall rise against nation, and kingdom against kingdom: and there shall be famines, and pestilences, and earthquakes, in divers places.
Matt. 24:8 All these are the beginning of sorrows.
Matt. 24:9 Then shall they deliver you up to be afflicted, and shall kill you: and ye shall be hated of all nations for my name's sake.
Luke 12:40 Be ye therefore ready also: for the Son of man cometh at an hour when ye think not
—————————————–
THIS IS THE WORLD'S VERY NEAR FUTURE:
Matt. 24:21 For then shall be great tribulation, such as was not since the beginning of the world to this time, no, nor ever shall be
—————————————————
WE PREACH THE BLESSED HOPE FOR THE FUTURE IN JESUS CHRIST OUR SAVIOUR
1Cor. 12:3 Wherefore I give you to understand, that no man speaking by the Spirit of God calleth Jesus accursed: AND THAT NO MAN CAN SAY THAT JESUS IS THE LORD, BUT BY THE HOLY GHOST.
"Behold, I come like a thief! Blessed is he who stays awake and keeps his clothes with him, so that he may not go naked and be shamefully exposed."
"And you know what is restraining him now so that he may be revealed in his time. For the mystery of lawlessness is already at work. Only he who now restrains it will do so until he is out of the way."
REV. 14:12
Here Jesus was alluding to the fact that the Doctrine of Eternal Security WILL EXPIRE WITH THE RAPTURE
Luke 12:37 Blessed are those servants, whom the lord when he cometh shall find watching: verily I say unto you, that he shall gird himself, and make them to sit down to meat, and will come forth and serve them
SO WON'T YOU ACCEPT JESUS NOW AND BE REMOVED FROM THAT EVENT  (OF TRIBULATION) AND LIVE FOREVER WITH JESUS IN THE FAMILY OF GOD?
2 "(For he saith, I have heard thee in a time accepted, and in the day of salvation have I succoured thee: behold, now is the accepted time; behold, now is the day of salvation.)" (2nd Corinthians 2:6)
——————————————-
DAILY CHRISTIAN BIBLICAL QUESTIONS AND ANSWERS:
——————————————-
Is Ezekiel 38 Coming Now?
https://gracethrufaith.com/ask-a-bible-teacher/is-ezekiel-38-coming-now/
QUESTION:    About a year ago a theologian came to our church and spoke on Psalm 83 and Ezek. 38/39. He said they would happen at the same time, because Ezek. 38 references others besides those named as involved in the alliance. Could we be seeing this taking place now? Iran has begun moving troops into Syria to support its leader against the uprising. What if Russia and Iran are both able to move heavy units into Syria?
ANSWER:    The main problem I have with the idea of current events morphing into the Ezekiel 38 war is Ezekiel's statement that Israel will be a peaceful and unsuspecting people at the time (Ezekiel 38:11). The things happening in the Middle East right now are having the opposite effect on Israel. They are prepared for war and alert for any sign that will indicate its beginning.
They are also planning a pre-emptive strike against Iran which they believe will lead to a wider regional war of the kind described in Psalm 83. In addition, Russia has actually withdrawn most of its military presence from Syria, leaving only enough resources in place to evacuate its remaining people there.
All this has led me to conclude that Ezekiel 38 will more likely occur shortly after Israel has achieved victory in the Psalm 83 and Isaiah 17 events (which could come as a result of their attack on Iran) and falsely believes they are at peace.
Questioning The Placement Of Ezekiel's Battle
https://gracethrufaith.com/ask-a-bible-teacher/questioning-the-placement-of-ezekiels-battle/
QUESTION:    Re: the Sequence of End Times Events. You have said that the Rapture comes first, then the Battle of Gog and Magog, then the 70th Week of Daniel, but why wouldn't the 70th Week begin before the Battle of Gog and Magog and not after it? Couldn't Gog and Magog come with the red horse in Rev. 6 after the anti-Christ has brought a false peace to Earth?
ANSWER:    I base my placement of the Ezekiel 38 battle before the 70th week on the fact that Daniel 9:27 indicates that a Temple has been built and sacrifice and offering are taking place in the first half of the 70th week. Due to the extreme negative reaction this would cause in the Arab world, I believe two things have to happen first.
1) the Jews have to be united in wanting a Temple regardless of the consequences. This is not the case today, but will be at the end of Ezekiel's battle, since God uses it to re-introduce Himself to Israel and bring them back into a covenant relationship with Him (Ezekiel 39:27-28) which requires a Temple for worship.
2) the Muslims have to be in no position to resist the construction of a Temple, which will only happen after being soundly defeated in Ezekiel's battle.
In spite of what some people currently teach, there's no basis for tying the red horse of Revelation 6 to Ezekiel 38. The idea that the anti-Christ brings will bring a false peace is sound, and comes from Daniel 8:25. However, logic says that no peace treaty would be necessary unless there had just been a war. I believe this prior war comes after the Rapture and before the anti Christ comes to prominence and is the battle of Gog and Magog, described in Ezekiel 38-39.
Ezekiel 38 And The Rapture
https://gracethrufaith.com/ask-a-bible-teacher/ezekiel-38-rapture/
QUESTION:    I have listened to your teaching on the battle of Ezekiel 38 and the timing of the rapture. I am confused as how this is related to Romans 11:25, (For I would not, brethren, that ye should be ignorant of this mystery, lest ye should be wise in your own conceits; that blindness in part is happened to Israel, until the fulness of the Gentiles be come in.) Does this mean that when the "last" Gentile person is saved that the battle begins and the church is raptured, or are these events unrelated?
ANSWER:    The purpose of God's intervention in the Battle of Ezekiel 38 is to reveal Himself to Israel (Ezekiel 39:22) and bring His people back into their covenant relationship with Him. This is necessary for Israel's blindness to be lifted and the 70th Week of Daniel to begin.
When God turns His attention back to Israel the Church has to be gone because Romans 11:25 tells us Israel's blindness will not be lifted until the full number of Gentiles has come in.
While the two events are not directly related, these Scriptures imply that the rapture will come no later than the conclusion of Ezekiel 38.
More On Ezekiel 38 And The Rapture
https://gracethrufaith.com/ask-a-bible-teacher/more-on-ezekiel-38-and-the-rapture/
QUESTION:    I find that I'm leaning toward a larger gap between the rapture and the beginning of the tribulation than is mentioned in most commentaries. I believe the Ezekiel war will occur post rapture when God has turned his attention back to Israel and begins again to show signs and wonders on their behalf. Since scripture is clear that Israel will burn the fuel from the remains of the Ezekiel war of 38-39, this requires a 7 year period of time. Scripture seems to indicate that they will be fleeing from the Anti-Christ at the mid-point of the tribulation, so the continuation of the burning would become impossible. This would seem to indicate that the Ezekiel conflict would need to happen 3.5 years prior to the beginning of the tribulation, at a minimum. What are your thoughts on this?
ANSWER:    Keep in mind that only the Jews who believe in Jesus will heed His warning to flee from the Abomination of Desolation (Matt. 24:15-16). The vast majority of Jews in Israel do not accept Jesus as their Messiah, and even though they'll officially be drawn back to God following the battle of Ezekiel 38 it will only be into an Old Covenant relationship. The conversion of Israel, prophesied in Zechariah 12:10, will take place near the end of the Great Tribulation when their eyes are opened and they finally recognize Jesus as their Messiah. Also there will still be people who follow the anti-Christ in Israel during Daniel's 70th week. This means there will be lots of people around to burn the weapons from Ezekiel 38 even after the remnant flees.
————————————————–
NEWS CLIPS/ARTICLES OBTAINED FROM MANY SOURCES – INCLUDING

Tracking bible prophecy.org
Rapture Ready News
Prophecyupdate.Com
Main News Channels
End Times Headlines
Prophecyupdateblogspot.com
Stevequayle.com
Gracethrufaith.com
Nowtheendbegins.com
Other Christian Sites
(CLICK ON) LATEST DAILY NEWS CLIPS:
ISRAEL NEWS:
THE MIDDLE EAST PEACE PLAN IS "ANTI GOD" – (GOD WILL NOT ALLOW JERUSALEM TO BE DIVIDED).
ZECHARIAH 12:2-3
Zech. 12:2 Behold, I will make Jerusalem a cup of trembling unto all the people round about, when they shall be in the siege both against Judah and against Jerusalem.
WORLD TERRORISM – WARS
GENERAL WORLD NEWS:
WORLD CORNOVIRUS NEWS CLIPS:
WORLD FINANCE:
1Tim. 6:10 For the love of money is the root of all evil: which while some coveted after, they have erred from the faith, and pierced themselves through with many sorrows
MASSIVE EARTH CHANGES/EARTHQUAKES/VOLCANOES ETC:
2Chr. 7:13 If I shut up heaven that there be no rain, or if I command the locusts to devour the land, or if I send pestilence among my people;
2Chr. 7:14 If my people, which are called by my name, shall humble themselves, and pray, and seek my face, and turn from their wicked ways; then will I hear from heaven, and will forgive their sin, and will heal their land
EXTRA WORLD – ALTERNATIVE NEWS:
Please keep in mind that this collection of News Articles is mainly concerning America, but also take note that what happens in America will also "Dramatically" affect Australia and the rest of the World "Massively".
————————————————-
WORLD – PROPHETIC NEWS ARTICLES PRESENTATION (THURSDAY 01st OCTOBER 2020)
MIDDLE EAST AND WORLD WAR LOOMING THE BUILD UP TO PSALM 83  – ISAIAH 17 AND GOG OF MAGOG WARS EZEKIEL 37-38:
THE WHOLE WORLD IS UNSTABLE FINANCIALLY, POLITICALLY, PHYSICALLY, MORALY, GODLY: – AND BECOMMING MORE SO DAILY. (WE ARE IN THE BEGINNING OF SORROWS (MATT 24:8)
THE BIBLE STATES THAT IT WILL ONLY GET WORSE BEFORE THE START OF THE TRIBULATION OF MANKIND – (REVELATION 6)
But before that we have to go through the Birth Pangs, leading up to the Tribulation of Mankind; and I feel that the beginning of Matthew 24 explains that time very well. We are currently in the Birth Pangs:
Matt. 24:6 And ye shall hear of WARS AND RUMOURS OF WARS: see that ye be not troubled: for all these things must come to pass, but the end is not yet.
Matt. 24:7 FOR NATION SHALL RISE AGAINST NATION, AND KINGDOM AGAINST KINGDOM: and there shall be famines, and pestilences, and earthquakes, in divers places.
————————————————-
GENERAL PROPHETIC NEWS SECTION:
————————————————-
THE GLOBAL ELITE IS CONDUCTING A COUP THAT IS DESIGNED TO DESTROY ALL OF THE KEY ELEMENTS OF HUMAN SOCIETY
The global elite is conducting a coup that is designed to destroy all of the key elements of human society. It is doing this by destroying the essence of what it means to be human, by destroying the nature of existing human relationships, and by destroying the political, economic and social institutions of nation states.
If this coup succeeds, the human individual will have been reduced to a digitized identity who lives in a 'techno tyranny' serving the global elite or Homo Sapiens will be extinct. There is no third option unless we can defeat the coup and stop key structures and processes being put into place.
Do we have long? According to some scholars, as explained below, Homo Sapiens is already 'functionally extinct'. If this is the case, only a monumental global effort can give us even a remote chance of surviving.
Sound implausible? Preposterous even? Let me offer you the evidence to support the scenario presented above with some brief reiteration to begin followed by more elaborate explanation of the paths to extinction.
This presentation 

PROOVES WITHOUT DOUBT

 that America is in for a major fight that will put you and your family in the firing line, literally… So make sure you watch this presentation while it's still online…
And, if you are up for the fight to try to avert this outcome, I have outlined a range of options, designed to have strategic impact, for your involvement.
DESTROYING THE HUMAN INDIVIDUAL
Many authors have explained how vital rights and freedoms that our predecessors fought for decades or even centuries to win have been wiped away in one fell swoop by government responses to COVID-19 – for a summary, see 'The Elite's COVID-19 Coup Against a Terrified Humanity: Resisting Powerfully' – and how, if it comes to pass, the compulsory vaccination along with the digital certificate that will go with it will leave us as nothing more than robotized organisms monitored and controlled by the elite's agents.
Vaccines, for Bill Gates, are a strategic philanthropy that feed his many vaccine-related businesses (including Microsoft's ambition to control a global vaccination ID enterprise) and give him dictatorial control of global health policy.
Gates' obsession with vaccines seems to be fueled by a conviction to save the world with technology.
A massive vaccination program, probably through compulsory vaccination – Bill Gates' dream and brainchild is vaccinating 7 billion people.
Massive population reduction, a eugenics plan – in part through vaccination and other means:… Bill Gates, 'if we are doing a real good job vaccinating, we may reduce the world population by 10% to 15%'. See 'Innovating to Zero!'….
An electronic ID for every person on the planet – in the form of a nano chip, possibly injected along with the mandatory vaccination. This nano-chip could be remotely uploaded with all personal data.
But even more importantly, in a recent article Professor Vandana Shiva evocatively explains why the world patent granted by the World Intellectual Property Organisation (WIPO) to Microsoft on 26 March 2020 titled '1. WO2020060606 – Cryptocurrency System Using Body Activity Data', gives Microsoft (that is, Bill Gates) extraordinary power over our lives and is 'robbing us of our deep humanity'. In essence:
'The patent is dramatically changing the meaning of being human…. It is redefining us as 'mines' for data – robbing us of our autonomy, our sovereignty, and control over our bodies and minds…. It is erasing our humanity – as sovereign, living beings, spiritual, conscious, intelligent beings, making our decisions and choices with wisdom and ethical values about the impacts of our actions on the natural and social world of which we are a part; and to which we are inextricably related. We are being reduced to being 'users' of tasks assigned to us by the extractive digital mega machine. A 'user' is a consumer without choice in the digital empire. Human creativity and consciousness disappear in the world imagined in #patent060606.' See 'My Earth Journey in defence of Biodiversity, Life and Freedom over 5 decades'.
DESTROYING HUMAN SOCIETY
Simultaneously with the destruction of the human individual, however, many authors have described how the nature of human relationships is being transformed and the political, economic and social structures and processes previously characteristic of national societies are being removed in favour of versions that enable a vastly greater degree of elite control.
Here is a sample of how astute authors describe what is happening politically, economically and/or socially based on the compelling evidence they provide.
The ruling elites no longer have legitimacy. They have destroyed our capitalist democracy and replaced it with a mafia state. What the Roman philosopher Cicero called a commonwealth, a res publica, a 'public thing' or the 'property of a people,' has been transformed into an instrument of naked pillage and repression on behalf of a global corporate oligarchy. We are serfs ruled by obscenely rich, omnipotent masters who loot the U.S. Treasury, pay little or no taxes and have perverted the judiciary, the media and the legislative branches of government to strip us of civil liberties and give them the freedom to commit financial fraud and theft.
THE WORLD IS BEING MISLED CONCERNING THE CAUSES AND CONSEQUENCES OF THE CORONA CRISIS

.

The COVID-19 crisis… is being used as a pretext and a justification to triggering a Worldwide process of economic, social and political restructuring. Social engineering is being applied…. What is happening is unprecedented in World history.
A new stage in the evolution of global capitalism is unfolding…. National governments become subordinate to "Global Governance". The Global Governance scenario imposes a totalitarian agenda of social engineering and economic compliance… It consists in scrapping 'national auto determination' and constructing a Worldwide nexus of pro-US proxy regimes controlled by a 'supranational sovereignty' (World Government) composed of leading financial institutions, billionaires and their philanthropic foundations.
The crisis redefines the structure of the global economic landscape. Let's be clear. This is an imperial agenda. What do the global financial elites want? To privatize the State? To own and privatize the entire planet?
Like major crises of the past, the national security state appears to be using the chaos and fear to promote and implement initiatives that would be normally rejected by [citizens] and, if history is any indicator, these new changes will remain long after the coronavirus crisis fades from the news cycle. It is essential that these so-called "solutions" be recognized for what they are and that we consider what type of world they will end up creating – an authoritarian technocracy.
The looting, the burning, the rioting, the violence: this is an anti-revolution. The protesters are playing right into the government's hands, because the powers-that-be want this. They want an excuse to lockdown the nation and throw the switch to all-out martial law. They want a reason to make the police state stronger. It's happening faster than we can keep up.
Rampaging 'anarchists' – many undoubtedly agent provocateurs – are not interested in justice, fairness, nonviolence, and peaceful dialogue. They are providing a pretext to usher in a fascist police state.
This state of affairs will be exploited to call for a clampdown on political dissent. COVID 'contact tracing' is now being used to track down activists and those associated with them. Facial recognition is used to find targeted individuals in crowds. From the start, I said this supposed public safety gimmick would be used to isolate and destroy peaceful activism.
If the chaos continues, there will be citizen demands for law and order…. Officials will argue that the ongoing destruction and violence can only be contained by the military.
The death has also brought to the focus and exposed the double standards of the UNHRC/international human rights organizations and other righteous mouthpieces who remain mum…. 5 days since the murder of George Floyd and not a single statement or condemnation by international entities.
Having noted the above however, it is worth pointing out that most of the people protesting the police murder of George Floyd have been nonviolent (about which I will write more below). But if you would like to better understand the psychology of racist violence, see 'Why are all those Racists so Terrified?' and for psychological insight into the pervasive police violence in the United States, see 'Why are Police in the USA so Terrified?'
But while the global elite is intent on destroying us as individuals as well as destroying the societies in which we have lived, the coup has also accelerated each of the four primary paths to human extinction.
FAST-TRACKING THE FOUR PATHS TO HUMAN EXTINCTION
I have previously explained the four distinct paths to imminent human extinction (that is, within five years), making laughable the elite-driven narrative that we have until 2030 or even 2050 to avert it. I have also explained the three other possible paths to extinction in the near term, particularly when considered in conjunction with the four primary threats, as well as the path to extinction that looms before us when we consider the impact of all seven of these paths in combination with the vast range of other threats to Earth's biosphere. See '

Human Extinction Now Imminent and Inevitable? A Report on the State of Planet Earth

'.
These interrelated threats have generated a shocking series of 'points of no return' ('tipping points') that we have already crossed, a mutually reinforcing set of negative feedback loops that we have already triggered (and which we will continue to trigger) which cannot be reversed in the short-term, as well as the ongoing synergistic impact of the various 'extinction drivers' (such as ongoing extinctions because dependent species have lost their resource species) we have set in motion and which cannot be halted irrespective of any remedial action we might take. Hence, taking into account all of the above factors, the prospects of averting human extinction are now remote, at best.
Given these ongoing threats, coupled with the latest threats to our essential humanity and political freedom posed by measures being taken during the elite coup, I have also explained the vital importance of defending our humanity and this political freedom from these latest threats if we are to have any prospect of even fighting for our own survival. See 'The Elite's COVID-19 Coup: Fighting for Our Humanity, Our Liberty and Our Future'.
In essence then, the elite coup being conducted under 'cover' of the fake virus known as COVID-19 – see 'Unmasking the Lies Around COVID-19: Facts vs Fiction of the Coronavirus Pandemic' – has not only facilitated a dramatic acceleration in the process of destroying what remains of the human individual and society, it has also fast-tracked each of the four primary paths to imminent human extinction. Let me briefly elaborate this and explain why it is happening.
RELATED NEWS CLIPS:
——————————————–
ACROSS MEDITERRANEAN GOG-MAGOG POWERS JOCKEY FOR POSITION IN UPCOMING BIBLICAL WAR
 The Mediterranean — an on-again, off-again geopolitical hot spot since before the pyramids were built — is emerging anew as a sea of division and instability, with powers including Russia, China, Turkey and Israel jostling aggressively for influence, natural resources and military advantage. Moscow is eyeing a possible military base along the oil-rich shores of Libya. China is seeking investment deals across the region. Turkey is clashing with NATO partner Greece over drilling rights and militarized islands. Newly discovered offshore natural gas deposits have nations scrambling to stake their claims. Even the Trump administration on Wednesday partially lifted an arms embargo with Cyprus in what was widely interpreted as a shot across Turkey's bow… (

READ MORE

)
——————————————–
https://prophecyupdate.blogspot.com/ – Raphael Ahren
Addressing the United Nations General Assembly, Prime Minister Benjamin Netanyahu on Tuesday revealed a secret arms depot belonging to the Iranian-backed Hezbollah near Beirut's International Airport, warning of another catastrophic explosion and calling on the Lebanese people to protest against the terror group and its Iranian sponsors.
"We all saw the terrible explosion at Beirut port last month," he said in a pre-recorded statement broadcast to UN delegates, referring to August 4's huge blast that devastated the Lebanese capital.
He pointed to the site of the blast on a map displayed next to his podium. "The explosion happened here. This is the Beirut port. Two hundred people died, thousands of people were injured, and a quarter of a million people were made homeless," he said.
"Now, here is where the next explosion could take place. Right here. This is the Beirut neighborhood of Janah. It's right next to the international airport. And here, Hezbollah is keeping a secret arms depot."
The depot in the city's Janah neighborhood, the prime minister said, is adjacent to a gas company.
"And it's embedded in civilian housing here, [and] civilian housing here," he said, pointing at the map.
He proceeded to display photographs of the entrance of the facility, which he said was a Hezbollah missile factory.
"I say to the people of Janah, you've got to act now. You've got to protest this. Because if this thing explodes, it's another tragedy," Netanyahu said.
"I say to the people of Lebanon, Israel means you no harm. But Iran does. Iran and Hezbollah have deliberately put you and your families in grave danger. And what you should make clear is that what they have done is unacceptable. You should tell them, 'tear these depots down.'"
The international community, he said, "must insist that Hezbollah stop using Lebanon and Lebanese civilians as human shields."
The Israel Defence Forces later released more information on two additional sites in Beirut allegedly used by the Hezbollah terror group to manufacture parts for precision-guided missiles.
——————————————–
IRAN UNVEILS NEW BALLISTIC MISSILE: 'READY FOR WAR'
https://prophecyupdate.blogspot.com/ – Mark Hodge
IRAN has unveiled its latest naval ballistic missile which doubles its military strike range and is capable of destroying US bases in the Gulf.
State-backed Press TV published a video yesterday showing the third generation Zolfaqar-e Basir rocket.
According to the report, the weapon can travel 434 miles – which more than doubles the country's current missile range.
The US, which has accused Iran of exporting terrorism across the Middle East, has a number of military bases in the region including in Saudi Arabia, Bahrain, Oman, Iraq, Kuwait and the UAE.
And because the Persian Gulf is up to 210 miles wide, the new Iranian rocket could destroy targets from anywhere in the area.
Commander Major General Hossein Salami, head of Iran's Islamic Revolutionary Guards Corps, said the weapon was developed despite the crippling economic sanctions imposed by US President Donald Trump.
He said: "The war underway today is one of willpower.
"The Iranian nation continues down this path with conviction by clearly recognizing its way forward."
He said Iran was fully prepared for war with the Unites States adding Tehran had used the sanctions as "an opportunity for expeditious advancement in the defensive areas."
——————————————–
https://prophecyupdate.blogspot.com/ – by Geoffrey Grider
With the rapid passing of time, technology is moving us closer and closer to the Mark of the Beast system where all buying and selling will be done through an embedded mark in either the back of the right hand or in the forehead. Amazon today announced that they will be offering contactless payments, Amazon One, from the bottom of your right hand, called Palm Recognition Technology and it's something your King James Bible warned you about two thousand years ago. 
While it is true that there can be no Mark of the Beast until Antichrist is ruling over the whole world, it is looking more and more like the Mark of the Beast system that he will inherit is already up and functioning. In just one generation, we have gone from a card with a stripe, to a card with a chip, to no card at all and using the bottom of your right hand. All it will take is one, little flip, and there you will be, buying and selling from the back of your right hand, or from your forehead.
FROM THE AP: Customers at the stores near Amazon's campus in Washington can flash a palm for entry and to buy goods. The company chose palm recognition, according to Dilip Kumar, vice president of Physical Retail & Technology, because it's more private than other biometric technology, and a person would be required to purposefully flash a palm at the Amazon One device to engage.
"AND IT'S CONTACTLESS, WHICH WE THINK CUSTOMERS WILL APPRECIATE, ESPECIALLY IN CURRENT TIMES," KUMAR WROTE IN A BLOG POST TUESDAY.
The company expects to roll out Amazon One as an option in other Amazon stores in the coming months, which could mean Whole Foods Market grocery stores. But Amazon believes the technology is applicable elsewhere.
"In most retail environments, Amazon One could become an alternate payment or loyalty card option with a device at the checkout counter next to a traditional point of sale system," Kumar wrote. "Or, for entering a location like a stadium or badging into work, Amazon One could be part of an existing entry point to make accessing the location quicker and easier."
People can sign up for an Amazon One account with a mobile phone number and credit card. An Amazon account isn't necessary. 

READ MORE

:
How Amazon Palm Recognition Technology Works
In 2019, ZKTeco had a great breakthrough in the palm recognition technology. The new technology has been combined with palm, palm print and palm vein recognition to set a new bar for the next-gen palm recognition.
———————————————–
ELON MUSK CLAIM HE WON'T TAKE CORONAVIRUS VACCINE AND CALLS BILL GATES A 'KNUCKLEHEAD'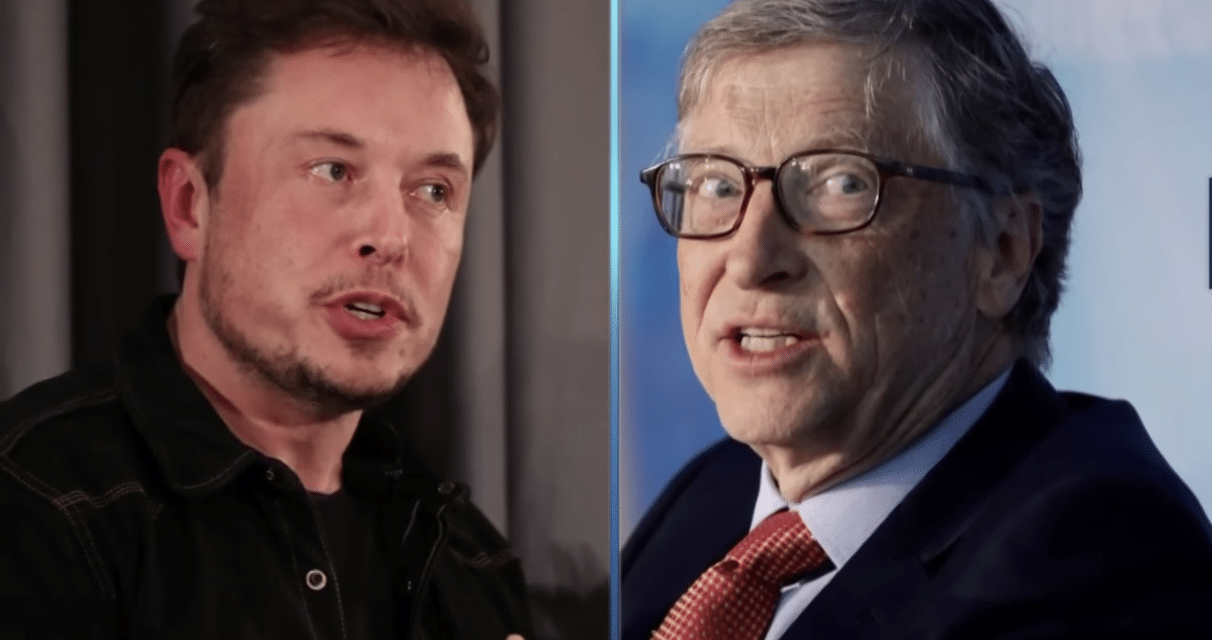 Elon Musk claim he won't take coronavirus vaccine and calls Bill Gates a 'knucklehead'" />
(ETH) – Elon Musk has made headlines once again, this time claiming that neither he nor his family would take a future COVID-19 vaccine even if it was readily available today!  The announcement was made during a Monday appearance on the New York Times opinion podcast "Sway."
Musk stated "I'm not at risk, neither are my kids," The statement was made to host Kara Swisher about the rationale behind his decision. During the podcast, the Tesla CEO decried the nationwide lockdown as a "no-win situation" that has "diminished my faith in humanity." this follows Musk's recent rant on the coronavirus procedures of widespread quarantines "unethical" and "de facto house arrest,"
Musk gave his own suggestion stating that instead of continuing the current measures, he suggested a more targeted lockdown where "anyone who is at risk" is "quarantined until the storm passes." Swisher quickly criticized his suggestion, emphasizing that humans could potentially die in the process. Musk quickly interjected with "Everybody dies," Musk went on to boast how SpaceX "didn't skip a day" throughout the entire pandemic.
"We had national security clearance because we were doing national security work," he said. "We sent astronauts to the Space Station and back." Then Musk moved on to Bill Gates, where he addressed the recent Bill Gates' criticisms of his skepticism toward the coronavirus, in which Musk called "dumb" back in March.
"Gates said something about me not knowing what I was doing," Musk told Swisher. "It's like, 'Hey, knucklehead, we actually make the vaccine machines for CureVac, that company you're invested in.'" He was referring to the fact that Tesla manufactures equipment for the German biopharmaceutical firm CureVac. This follows the recent twitter exchange this past July, where Musk shaded Gates with a series of cryptic tweets that read, "Billy G is not my lover" and "The rumor that Bill Gates & I are lovers is completely untrue."
———————————————–
VATICAN REMAINS SILENT OVER CHINA'S HUMAN RIGHTS ABUSES
A growing number of human rights advocates and observers are vocally expressing their bewilderment at the Vatican's silence over the egregious human rights abuses perpetrated by the Chinese Communist Party (CCP).
Pope Francis and other key Vatican figures have avoided criticizing ongoing violations of religious liberty in China, despite the Holy See's constant appeals to end such abuses elsewhere.
During his annual Christmas message last December, for instance, Pope Francis offered up prayers for troubled regions around the world, remembering all those who suffer persecution, and yet conspicuous by its absence in the nearly exhaustive list was any mention of the persecution of religious believers in China or the ongoing Hong Kong pro-democracy protests.
Among the many held up for their suffering, the pope enumerated "the Middle East," the "beloved Syrian people," "the Lebanese people," "Iraq," "Yemen," "the whole American continent," "the beloved Venezuelan people," "beloved Ukraine," "the people of Africa," "the Democratic Republic of the Congo," "Burkina Faso," "Mali," "Niger," and "Nigeria."
Not a word for Chinese Christians, members of Falun Gong, or persecuted Uighur Muslims.
In a curious case of cognitive dissonance, the pope himself has only had praise for China, insisting that its communist government protects religious freedom and that its "churches are full." He has also reversed Church discipline to allow Chinese Catholic priests to enroll in the state-run Chinese Catholic Patriotic Association, which was set up under the rule of Chairman Mao Zedong as a parallel church to the church in Rome.
Francis' efforts to cozy up to the CCP have earned him only reproach from his critics, such as the former bishop of Hong Kong, Cardinal Joseph Zen, who claims that due to his naivete, Pope Francis is "killing" the underground Church in China.
In an unusual departure from the path marked by Vatican leadership, the United States bishops have called on the faithful to pray for Chinese Christians and to inform themselves on the horrendous abuses being carried out by the government of Xi Jinping.
This past June, the U.S. Bishops published a stinging communiqué calling out the CCP for its shocking violations of religious liberty.
"Under the Chinese Communist Party, Chinese citizens have limited religious freedom," the bishops noted. "Since 2013, religious persecution has intensified under a government campaign for the 'Sinicization' of religion — an effort to have religions conform to government-sanctioned interpretations of Chinese culture."
"While the Vatican has reached a provisional agreement with China on the issue of episcopal appointments, reports of persecution by the Chinese government persist as underground churches are closed and their priests detained, crosses destroyed, bibles confiscated, and children under 18 forbidden from attending Mass and receiving religious instruction," the bishops said.
While the president of the Board of Deputies of British Jews, Marie van der Zyl, has drawn comparisons between the plight of the Uighurs in China today and the Holocaust, no such indictment has emerged from the Vatican, Benedict Rogers noted in his article.
Nobody could see the evidence and fail to note "the similarities between what is alleged to be happening in the People's Republic of China today and what happened in Nazi Germany 75 years ago: People being forcibly loaded on to trains; beards of religious men being trimmed; women being sterilized; and the grim spectra of concentration camps," Ms. van der Zyl declared.
"But one voice has been strangely absent — that of Pope Francis, ordinarily a powerful advocate for the oppressed," Rogers stated. "His silence speaks to the dangers of the deal made with China by the Vatican — and demands that others in the church speak out."
"It is Francis's silence that shocks me most," Rogers wrote. "Almost every Sunday, as he prays the Angelus, he rightly references some injustice somewhere in the world. He has spoken often in the past not only of the persecution of Christians around the world but of the plight of the Rohingyas in Myanmar; the conflicts in Syria, Yemen, Ukraine, and Nigeria; and religious freedom for all."
———————————————–
https://prophecyupdate.blogspot.com/ – Cap Allon
NASA has been warning of a Grand Solar Minimum (GSM) for the past decade-or-so, and says the sun could be in a GSM phase for 10% to 30% of the time. However, the modern AGW dogma has stopped the agency short of drawing a connection between reduced solar output and "ice age" type weather events.
NASA says it is able to predict sunspot numbers for the next cycle from magnetic activity of the sun hundreds of thousands of kilometres below its surface. For many years now (since at least 2010), the agency has believed that this deep activity is so weak that there may be very few sunspots in the next solar cycle (25):
"Indeed, the sun could be on the threshold of a mini-Maunder event right now. There is evidence of a long-term weakening trend in the magnetic field strength of sunspots. Matt Penn and William Livingston of the National Solar Observatory predict that by the time Solar Cycle 25 arrives, magnetic fields on the sun will be so weak that few if any sunspots will be formed. Independent lines of research involving helioseismology and surface polar fields tend to support their conclusion".
Sunspot activity during a Grand Solar Minimum plays a significant role in producing extreme "ice-age" type cold weather events in the Northern Hemisphere while, paradoxically, at the same time causes Arctic regions to become warmer — this chimes with what we're seeing today, and also neatly ties-in with NASA's 'Maunder Minimum Temperature Reconstruction Map':
The reduction in solar output during a GSM has also been found to increase the risks of large earthquakes and powerful volcanic eruptions–the latter can exaggerate these "ice-age" type cold weather events by releasing sun-shading particulates into the stratosphere. This uptick in seismic and volcanic activity is thought to be caused by an influx of Cosmic Rays (allowed to enter Earth's atmosphere via a reduction in solar wind) which in turn heat the muons in silica-rich magma.
The political agenda of the day may be preventing NASA from linking a big drop in solar activity with falling global average temperatures, but they do indicate the complexity of the issue in a recent Sun-Climate report: "Understanding the sun-climate connection requires a breadth of expertise in fields such as plasma physics, solar activity, atmospheric chemistry and fluid dynamics, energetic particle physics, and even terrestrial history. No single researcher has the full range of knowledge required to solve the problem."
The sun's complex "top down" effect on climate is, basically, due to its relatively variable output of UV spectrum photons. The dynamic equilibrium and the heat of the air in the ozone layer are affected by long term relative changes in the photon emissions of the sun across the UV spectrum and the proton and electron emissions that arrive via the solar wind. When relatively low emissions of EUV –compared to UVA and UVB– occur then less ozone is formed and the temperature of the stratosphere and upper troposphere reduces.
——————————————–
FAMINE SPREADS TO LATIN AMERICA
https://prophecyupdate.blogspot.com/
He couldn't feed his family. Matilde Alonso knew it was true but couldn't believe it. The pandemic had just hit Guatemala in full force and Alonso, a 34-year-old construction worker, was suddenly jobless.
He sat up all alone till late that night, his mind racing, and fought back tears. He had six mouths to feed, no income and no hope of receiving anything beyond the most meager of crisis-support checks — some $130 — from the cash-strapped government.
Today, Alonso said, breakfast, lunch and dinner all look about the same in his house in El Jocotillo: maybe a tortilla with salt; maybe a tortilla with beans; maybe a bowl of rice and beans. "We used to eat meat. Now, there's no meat. We used to eat chicken. Now, there's no chicken. We used to drink milk. Now, there's no milk." Even bread, he said, is off the menu. 
For tens of millions like Alonso, the pandemic has exposed just how fragile economic status is worldwide. In many ways, nowhere has that been more apparent than in Latin America, where a resurgence of poverty is bringing a vicious wave of hunger in a region that was supposed to have mostly eradicated that kind of malnutrition decades ago. From Buenos Aires to Mexico City, families are skipping on meals and swapping fresh produce for starchy and sugary items. Even in Chile, a developing-world success story, some neighbourhoods are turning to community cook-ups in a throwback to the dictatorship era of the 1980s.
The region is on track for its worst recession in a century with a 9.1% contraction forecast for this year and unemployment set to reach 13.5%, according to the Economic Commission for Latin America and the Caribbean, or Eclac. With half the working population living outside of formal economies, job numbers don't tell the whole story. Regionally, Eclac expects an additional 28 million to enter the ranks of extreme poverty this year, with women overrepresented in poor households.
"This economic and health crisis is just starting, and it'll result in the largest number of people living in food scarcity in recent times," said Maria Teresa Garcia, who heads Bancos de Alimentos de Mexico, a food charity. "This crisis is going to leave a mark for a long, long time."
——————————————–
https://prophecyupdate.blogspot.com/ – Cap Allon
"Italy's Coldest September in 50 Years," reads the headline of a wantedinmilan.com article dated Sept, 28.
Over the weekend, Italy suffered a sudden and dramatic drop in temperature. The mercury plunged by between 10 and 15 degrees Celsius across the country, resulting in Italy's coldest September temps since the early 1970s (since the 'weak' solar cycle 20). 
The bone-chilling cold, originating from the Arctic, also delivered heavy early-season snow to the most unusual of places: September snow fell on the hills in the greater Rome area as well as in the Lazio region. According to Italian newspaper Corriere della Sera, snow rarely ever falls this early in Lazio.
Rare September flurries were also recorded at Monte Livata (near Subiaco), Cervara di Roma, Ciociaria, Campocatino and Forca d'Acero, as well as in the area of S. Donato Valcomino, where Lazio meets the Abruzzo region.
Even the big cities, with all that data-skewing Urban Heat, were still experiencing a "particularly intense" bout of cold. Milan and Turinregistered record-busting lows of 5C (41F) and 4C (39F), respectively, on the night of Sunday, September 27. For reference, Milan's average low for the time of year is 16C (61F), with Turin's standing at a balmy 17C (63F).
The weekend chill was brutal and wide-reaching, and looking forward, Italy is forecast to remain anomalously-cold for the remainder of the week (at least).
 Jonathan C. Brentner
The certainty of the Lord fulfilling His oft-repeated promise to restore the fortunes of Israel displays His holy character as a covenant-keeping God. As such, it assures us of our "blessed hope" in Jesus' appearing (

Titus 2:11-1

3).
You might think I am at least a bit out of my mind for making such statements. How could I possibly say that Israel's future restoration vindicates God's holiness? Does that not seem rather extreme for even an avid premillennialist as myself? And how could it possibly have anything to do with our future deliverance as New Testament saints?
I begin the defense of my sanity with what the Lord Himself said in Ezekiel 36:22-24:
"Therefore say to the house of Israel, Thus says the Lord God: It is not for your sake, O house of Israel, that I am about to act, but for the sake of my holy name, which you have profaned among the nations to which you came. And I will vindicate the holiness of my great name, which has been profaned among the nations, and which you have profaned among them. And the nations will know that I am the LORD, declares the Lord God, when through you I vindicate my holiness before their eyes. I will take you from the nations and gather you from all the countries and bring you into your own land."
Ezekiel tells us that God's future outpouring of blessings on the Jewish people has nothing to do with their goodness. In His own words, the Lord says that He will act "for the sake of my holy name" and to 

"vindicate the holiness of my great name".

In other words, the Lord's keeping of His promise to restore a kingdom to Israel in the future vindicates His holiness. I rest my case.
There's much more at stake here than just the future restoration of a kingdom for Israel. The keeping of His covenants with and promises to Israel sets God apart from all other objects of worship. It first proves His ability to keep His word and second, it demonstrates His unshakeable determination to do so. It's all about defending the honour of His name. 
For us, it signifies that when Jesus promises eternal life to His followers such as in John 10:27-30, we can know with absolute certainty that He will keep His word to us. He is, after all, one with the Father and as such, we can count on His promises because He places the burden upon Himself to fulfill them, not us.
Because so many in the church today deny a future restoration of Israel, let's look more in depth at what this passage and Zechariah 12-14 tell us about the future of Israel.
——————————————–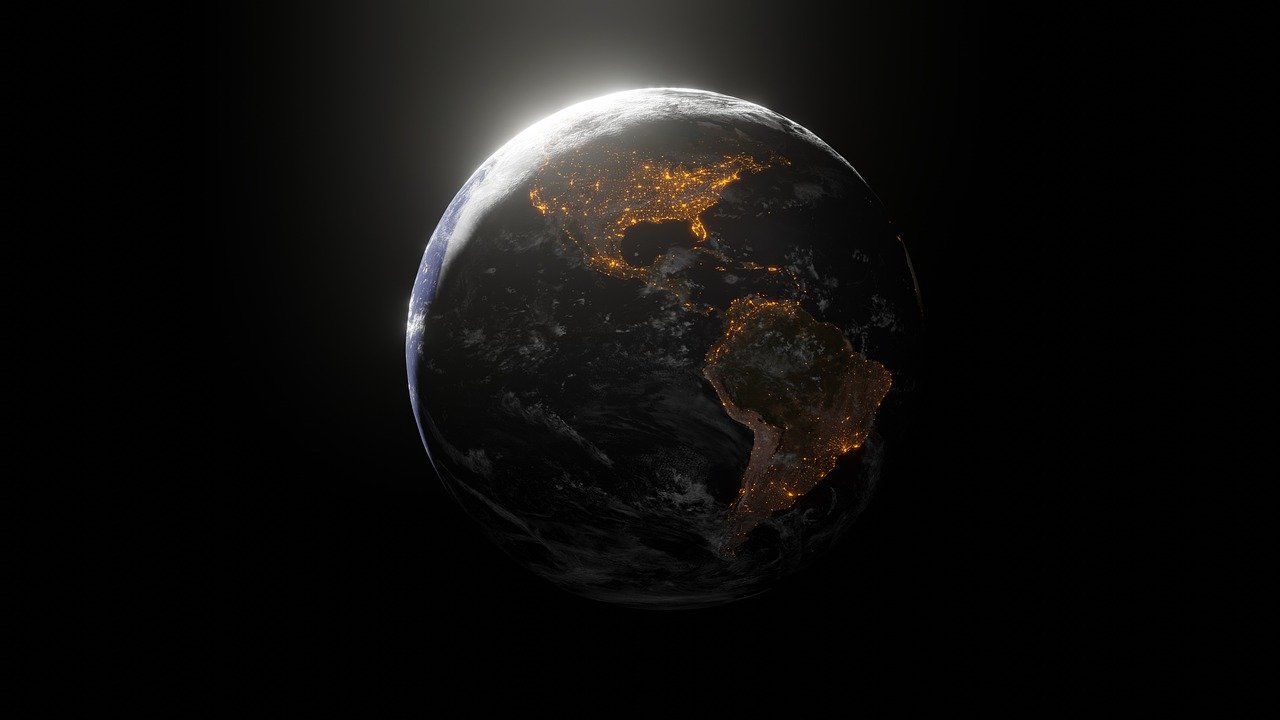 The head of the UN World Food Program repeatedly warned us that we would soon be facing "famines of biblical proportions", and his predictions are now starting to become a reality.  We have already seen food riots in some parts of Africa, and it isn't too much of a surprise that certain portions of Asia are really hurting right now.  But I have to admit that I was kind of shocked when I came across an article about the "hunger crisis" that has erupted in Latin America.  According to Bloomberg, "a resurgence of poverty is bringing a vicious wave of hunger in a region that was supposed to have mostly eradicated that kind of malnutrition decades ago".  We are being told that food shortages are becoming acute from Mexico City all the way down to the southern tip of South America, and those that are the poorest are being hit the hardest. (

READ MORE…

)
———————————————–
The U.S. economy was supposed to be turning a corner by now, but instead it looks like we are headed for an exceedingly painful winter.  All over the country, big companies are laying off thousands of workers, and in some cases the numbers are even larger than that.  As you will see in this article, Disney just announced that they will be laying off tens of thousands of workers, and the airline industry is warning that 100,000 workers could soon permanently lose their jobs if the federal government doesn't bail them out.  Meanwhile, we have been seeing businesses fail at a pace that is absolutely stunning.  According to the Wall Street Journal, this year we are on pace to set new records for retail stores closings, retail bankruptcies, and retail liquidations… (READ MORE…)
———————————————–
https://prophecyupdate.blogspot.com/ – Tyler Durden
While Wall Street panic buys stocks again, on hopes Washington can pass the next round of much-needed economic stimulus, the broader commercial real estate market continues to implode and nowhere more so than the epicenter in New York City, where nearly 6,000 business closures, has resulted in a 40% eruption in bankruptcy filings across business districts of all five boroughs this year, reported Bloomberg. 
Al Togut, a bankruptcy lawyer who has handled insolvencies for small firms to mega-corporations, said, "by late fall, there will be an avalanche of bankruptcies … When the cold weather comes, that's when we'll start to see a surge in bankruptcies in New York City."
The coming wave of business closings, as explained in "Old Man Winter To Plunge Restaurants Into Further Chaos," is set to crush eateries and other small businesses in NYC ahead of the holiday season. 
"It's a crisis, and we need to act—our economy can't recover without saving small businesses," said NYC Comptroller Scott Stringer, a candidate in next year's mayoral election.
"When they close, we don't just lose our beloved Main Street businesses. We lose jobs, tax revenue and the economic backbone of our city," Stringer said. 
The Partnership for New York City, a nonprofit membership organization of NYC's top businesses, warned the virus pandemic could permanently close a third of the 230,000 businesses across all five boroughs.
Bankruptcy filings in the region have skyrocketed since the middle of March, when the state of New York reported its first deaths from Covid-19 and Governor Andrew Cuomo closed all nonessential businesses. There were 610 filings in the Southern and Eastern Districts of New York from March 16 to Sept. 27, according to court records. That's a 40 percent jump from the same period in 2019 and the most by far for any year since the financial crisis. The districts include some nearby counties.
Almost 6,000 New York City businesses closed from March 1 to Sept. 11, according to Yelp, the website of user reviews. Over 4,000 of those closed permanently.
The carnage has been demoralizing after decades in which the city fought back from the brink of bankruptcy, the scourges of crack cocaine and violent crime, terrorist attacks and recession. The pandemic hit as the city had achieved record high employment and low crime. – Bloomberg
The effects of the pandemic are still being felt in late September, as only 15% of NYC's 1.2 million office workers had returned, according to the Partnership for New York City. None of this suggests NYC's recovery will be "V" shaped. 
"Retail and real estate will continue to decline in New York until you can reignite the office traffic," warned Joseph Malfitano, who advised Brooks Brothers and the parent company of Ann Taylor in their bankruptcies earlier this year. 
——————————————–
NUCLEAR WAR IN THE MIDEAST: PART 4 (GAZA)
https://www.raptureready.com/2020/09/29/nuclear-war-in-the-mideast-part-4-gaza-by-steve-ashburn/ – Published on: September 29, 2020 by RRadmin7 – Steve AshburnCategory:General Articles
In Part 3 of this series, we saw how Gaza was destroyed as a nation because of their participation in the Psalm 83 Arab invasion of Israel, and how the description in Isaiah 14 of Palestine being "dissolved" conveyed the sense of being "melted"—most likely by nuclear weapons. Afterwards, Israel possessed the complete land that God promised to Abraham—the Mediterranean coast from Zarephath (north of Tyre) southward to the

"river of Egypt"

(Genesis 15:18, easternmost delta branch of the old Nile terminating at ancient Pelusium, near present-day Suez Canal); this includes all of Gaza: "And they of the south shall possess the mount of Esau [Jordan]; and they of the plain the Philistines [Gaza]" (Obadiah 1:19).
We now continue in our studies of this key event in Bible prophecy, and of God's "final solution" to the Palestinian problem.
Zephaniah 2 richly describes this time period. Israel, at this time, will have been regathered from her worldwide dispersion, which further defines the setting as modern:
"Gather yourselves together, yea, gather together, O nation not desired; Before the decree bring forth, before the day pass as the chaff, before the fierce anger of the Lord come upon you, before the day of the Lord's anger come upon you. Seek ye the Lord, all ye meek of the earth, which have wrought his judgment; seek righteousness, seek meekness: it may be ye shall be hid in the day of the Lord's anger".
"For Gaza shall be forsaken, and Ashkelon a desolation: they shall drive out Ashdod at the noon day, and Ekron shall be rooted up. Woe unto the inhabitants of the sea coast, the nation of the Cherethites! the word of the Lord is against you; O Canaan, the land of the Philistines, I will even destroy thee, that there shall be no inhabitant. And the sea coast shall be dwellings and cottages for shepherds, and folds for flocks. And the coast shall be for the remnant of the house of Judah; they shall feed thereupon: in the houses of Ashkelon shall they lie down in the evening: for the Lord their God shall visit them, and turn away their captivity" (Zephaniah 2:1–7).
At this time, Palestine will be destroyed ("

The word of the Lord is against you; O Canaan, the land of the Philistines, I will even destroy thee, that there shall be no inhabitant"

) and the land given to Israel (

"And the coast shall be for the remnant of the house of Judah"

). The cities of Gaza, Ashkelon, Ashdod, and Ekron were part of the ancient Philistine pentapolis (the fifth city being Gath, about ten miles south of Ekron). These cities define the ancient Philistine people, today known as Palestinians. Present-day Ashkelon and Ashdod are modern Israeli cities, and Gaza is preserved as Gaza city, the largest city in the Gaza Strip. Ekron and Gath are archeological sites. Therefore, these cities refer to the Philistine people, who were ancient enemies of Israel and whose descendants are the modern-day Palestinians.
It is these people Zephaniah predicts will be destroyed, whether they are within present-day Israel or in the Gaza Strip. Woe is pronounced upon the Palestinians, who are described as "the inhabitants of the sea coast, the nation of the Cherethites." The Hebrew word translated "Cherethites" means "running assassins," and indeed this describes Hamas—the official government of the Gaza Strip, as well as a terrorist organization—because of their murderous attacks, general hatred, and frequent rocket launches on Israel; the "inhabitants of the sea coast" refers to the Palestinian people in general who are, in fact, defined as a nation of "running assassins."
Ezekiel 30:5 mentions the nations which will attack Israel as including "the men of the land that is in league," meaning enemies living within Israel itself, which would include Palestinian Arabs who carry out these terrorist actions. Our text passage says these people will be uprooted from their land so "that there shall be no inhabitant."
Afterward, the entire coastal area shall be "for the remnant of the house of Judah" where they shall lie down in peace, and graze herds of livestock. Our Scripture passage closes with a reminder of the modern timeline, when "the Lord their God shall visit them, and turn away their captivity," referring to modern Israel, and especially after the end times war when their ancient land will be restored to them.
Zephaniah 2:8–9 goes on to describe an attack by Israel upon Jordan (ancient Moab and Ammon):

"I have heard the reproach of Moab, and the reviling's of the children of Ammon, whereby they have reproached my people and magnified themselves against their border.

Therefore as I live, saith the Lord of hosts, the God of Israel, Surely Moab shall be as Sodom, and the children of Ammon as Gomorrah, even the breeding of nettles, and salt pits, and a perpetual desolation: the residue of my people shall spoil them, and the remnant of my people shall possess them."
The timeline here is in the end-times period before the day of the Lord, and the invasion will be executed by "the residue of my people." God refers to

"the remnant of my people"

as possessing Jordan after that; this remnant refers to the modern state of Israel since 1948. This Scripture text implies Jordan will be part of the Arab coalition that invades Israel at the beginning of the end times, and that it will be like Sodom and Gomorrah after Israel is finished with them. This attack could involve the use of nuclear weapons, but since Jordan becomes a refuge for Israel during the last half of the tribulation, it seems unlikely the entire country will be destroyed as Egypt will be.
The parallel passage in Jeremiah 49:1–6 seems to describe this same end-times attack by Israel. Verse 2 reads:
"Therefore, behold, the days come, saith the Lord, that I will cause an alarm of war to be heard in Rabbah of the Ammonites; and it shall be a desolate heap, and her daughters shall be burned with fire: then shall Israel be heir unto them that were his heirs, saith the Lord."
Although this prophecy was fulfilled percussively when Nebuchadnezzar overthrew the kingdom of Ammon in the sixth century BC, Israel shall "be heir" to their ancient land east of the Jordan River which was given to the tribes of Reuben and Gad, and which presently lies within the nation of Jordan. However, during the millennium, Ammon will be restored as a nation: "And afterward I will bring again the captivity of the children of Ammon, saith the Lord" (Jeremiah 49:6). The nation of Moab also will be restored at this time:

"Yet will I bring again the captivity of Moab in the latter days, saith the Lord"

(

Jeremiah 48:47

). The ancient kingdoms of Ammon, Moab, and Edom comprise modern-day Jordan, and thus it is this nation that Israel will attack and conquer in self-defense at the beginning of the end-times period.
An interesting question is: What happens to the surviving Arabs after this war? Joel 3 sheds some light on this question. This passage describes the people of Tyre, Sidon, and Palestine as robbing Israel and selling their people into slavery; this probably happened during the Assyrian invasion in the eighth century BC and the Babylonian invasions of 597 and 587 BC. Our text passage indicates that some of them were sold to the Greeks for the purpose of removing them far from their land; verse 7 then indicates that God will regather Israel from the places where they were sold as slaves and punish those nations who sold them in the first place.
This brings us to the war which begins the end times: Verse 8 says that Israel will possess those people who sold them as slaves and "they shall sell them to the Sabeans, to a people far off," meaning in context that they will be deported to nations far away from Israel. The Sabeans occupied the Arabian Peninsula and present-day Sudan and Ethiopia, but our Scripture passage also includes distant nations ("people far off"). Perhaps this means that various nations of the world will agree to accept the surviving Arabs as immigrants to their countries, likely in part to try to avoid the possibility of another nuclear war in the Middle East.
"Yea, and what have ye to do with me, O Tyre, and Zidon, and all the coasts of Palestine? will ye render me a recompence? and if ye recompence me, swiftly and speedily will I return your recompence upon your own head; Because ye have taken my silver and my gold, and have carried into your temples my goodly pleasant things: The children also of Judah and the children of Jerusalem have ye sold unto the Grecians, that ye might remove them far from their border. Behold, I will raise them out of the place whither ye have sold them, and will return your recompence upon your own head: And I will sell your sons and your daughters into the hand of the children of Judah, and they shall sell them to the Sabeans, to a people far off: for the Lord hath spoken it" (Joel 3:4–8).
After this war, the coalition of Arab nations around Israel will have been destroyed, and Israel will remain at peace. Clearly, the major reason for this peace is the absence of any adjacent enemies, but probably also, it will be enforced by the US and her coalition of nations in exchange for Israel surrendering all remaining nuclear weapons. Thus begins the end times. This time of peace (perhaps complacency is a better word) will continue until the Ezekiel 38–39

invasion of Israel

some three decades later.
Although Palestinians, generally speaking, are inveterate enemies of Israel, there are, in fact, today about 200,000 Palestinian Christians in Israel; in fact, they comprise about four percent of the population living within the borders of the former British Mandate. These are descendants of some of the earliest Christian groups. The Bible suggests that those people (including Christians) who refuse to attack Israel and who fear the Lord will be protected during this awful end-times battle. For example, Zephaniah 2:3 contains a wonderful promise to those who seek the Lord:
"Seek ye the Lord, all ye meek of the earth, which have wrought his judgment; seek righteousness, seek meekness: it may be ye shall be hid in the day of the Lord's anger."
In addition, Proverbs 22:3 says, "A prudent man foreseeth the evil, and hideth himself: but the simple pass on, and are punished." May God, therefore, increase the number of our Christian brethren among the Palestinians, that they may escape the awful times to come.
We'll cover more about this iconic Mideast war in

Part 5

of this series, with emphasis on the ancient land of Syria, their complete destruction, and the deportation of survivors to other countries with the aid of a UN-type agency. So stand by for

Part 5!
I provide more details of this and many other end-times prophecies in my recently published book END TIMES DAWNING: Get Ready! (available from www.endtimesrecord.com). Please read it! Also, if you would, please like my Facebook page at: www.facebook.com/endtimesrecord.
Yours in Christ,
Steve Ashburn
—————————————————
JESUS CHRIST RETURN FOR HIS CHURCH IS "IMMINENT"
Matt. 7:27 And the rain descended, and the floods came, and the winds blew, and beat upon that house; and it fell: and great was the fall of it.
Matt. 24:38 For as in the days that were before the flood they were eating and drinking, marrying and giving in marriage, until the day that Noe entered into the ark,
Matt. 24:39 And knew not until the flood came, and took them all away; so shall also the coming of the Son of man be
—————————————————-
DON'T WAIT FOR THE LAST MINUTE
We are currently in the "Birth Pangs" of the coming "7 year TRIBULATION" period, where all the Nations on Earth will be subject to God's Wrath on an "UNGODLY" World. The Rapture of Jesus Christ Church is "TOTALLY" imminent; And what will follow after that will be massively more devastating that we are seeing right now (Read Revelation Ch 6 – 22) God is trying to get everyone's attention to the coming Judgments; He does not want "ANYONE" to perish, but all to come to repentance. He loves us, but will not stand idly by and watch the World, (His Creation) turn to sin and debauchery). We are currently living in a fallen "Satanic" World where "EVIL", is totally accepted, and God and his Love is being exponentially rejected. The time has come when God HAS TO intervene, and he is (The prophetic word listed in his Word the Bible is being fulfilled exponentially).
——————————————————
THE NEW WORLD ORDER:
ONE WORLD GOVERNMENT – ONE WORLD ECONOMIC SYSTEM – ONE WORLD RELIGION
Dan. 9:27 And he shall confirm the covenant with many for one week: and in the midst of the week he shall cause the sacrifice and the oblation to cease, and for the overspreading of abominations he shall make it desolate, even until the consummation, and that determined shall be poured upon the desolate
Dan. 7:24 And the ten horns out of this kingdom are ten kings that shall arise: and another shall rise after them; and he shall be diverse from the first, and he shall subdue three kings
Rev. 17:12 And the ten horns which thou sawest are ten kings, which have received no kingdom as yet; but receive power as kings one hour with the beast
—————————————————
THE MARK OF THE BEAST:
DON'T TAKE THE MARK OF THE BEAST WHICH IS (CHANGING YOUR D.N.A.) AND GIVING YOUR CONTROL OVER TO THE "BEAST SYSTEM" – THIS IS AN ABONOMINATION TO GOD: (YOU ARE HIS CREATION):
Rev. 13:14 And deceiveth them that dwell on the earth by the means of those miracles which he had power to do in the sight of the beast; saying to them that dwell on the earth, that they should make an image to the beast, which had the wound by a sword, and did live.
Rev. 13:15 And he had power to give life unto the image of the beast, that the image of the beast should both speak, and cause that as many as would not worship the image of the beast should be killed.
Rev. 14:9 And the third angel followed them, saying with a loud voice, If any man worship the beast and his image, and receive his mark in his forehead, or in his hand
THE PUNISHMENT FROM GOD FOR THOSE WHO TAKE THE MARK AND WORSHIP THE "BEAST SYSTEM":
Rev. 14:10 The same shall drink of the wine of the wrath of God, which is poured out without mixture into the cup of his indignation; and he shall be tormented with fire and brimstone in the presence of the holy angels, and in the presence of the Lamb:
 (YOU ARE GOD'S CREATION – CHANGING YOUR D.N.A. AND/OR GIVING YOUR ALLEGANCE TO ANOTHER ENTITY I.E. (THE ANTICHRIST) – IS AN ABONOMINATION TO GOD):