Are We Witnessing the Destruction of America?

282K subscribers
Please Help Support This Ministry:

https://www.paypal.me/watchman1963

Cash App : $watchman1963 Please subscribe to my backup channel:

https://www.youtube.com/channel/UC4nc…

Current Events Linked To Biblical Prophecies. Everything is unfolding just as the bible foretold. Wars, Volcanic Eruptions, Earthquakes, Extreme Weather, Christian Persecution, Violence and more!
———————————————–
Chinese bomber approachTaiwan-S.Korea says military option on the table W/N.Korea

58.2K subscribers
———————————————–
China Plans & Wants To Have Complete Control Of

Kashmir

India Before August! India-China War 2020
———————————————–
Planet X & Biblical Cataclysm In Our Solar System—Signs of the Last Days
•

Streamed live 17 hours ago

39.9K subscribers
Reports of signs in heavens increasing warning of the Biblical cataclysm coming to our solar system with fearful sights of great calamities as Jesus' Prophecy nears that powers of the heavens will be shaken. Support this ministry so we can continue sharing signs of Biblical prophecy to the world, donate here:

https://signsofthelastdays.org/produc…
———————————————–
Prophecy Update Q & A (6/22/20)
———————————————–
Pastor J.D. Farag – Watchman Report: The Grand Finale

174K subscribers
Watchman Report: The Grand Finale Pastor JD talks about how everything we're seeing in the world today is now leading up to the grand finale. Connect with Pastor J.D. Farag on Social Media to stay updated on his latest Bible Prophecy teachings and End Times-related news.
———————————————–
LATEST NEWS CLIPS – ARTICLES (TUESDAY 23rd JUNE 2020)
(THE TRUTH WILL SET YOU FREE)
John 8:32 And ye shall know the truth, and the truth shall make you free.
John 3:21 But he that doeth truth cometh to the light, that his deeds may be made manifest, that they are wrought in God.
John 4:23 But the hour cometh, and now is, when the true worshippers shall worship the Father in spirit and in truth: for the Father seeketh such to worship him
————————————————
Matt. 22:14 For many are called, but few are chosen
WE PREACH THE BLESSED HOPE FOR THE FUTURE IN JESUS CHRIST OUR SAVIOUR
Rev. 3:3 Remember therefore how thou hast received and heard, and hold fast, and repent. If therefore thou shalt not watch, I will come on thee as a thief, and thou shalt not know what hour I will come upon thee.
Prov. 14:12  There is a way which seemeth right unto a man, but the end thereof are the ways of death.
Is. 52:10 The LORD hath made bare his holy arm in the eyes of all the nations; and all the ends of the earth shall see the salvation of our God
Jer. 25:31 A noise shall come even to the ends of the earth; for the LORD hath a controversy with the nations, he will plead with all flesh; he will give them that are wicked to the sword, saith the LORD
——————————————-
DAILY CHRISTIAN BIBLICAL QUESTIONS AND ANSWERS:
——————————————-
Questions About Theology
https://gracethrufaith.com/ask-a-bible-teacher/questions-about-theology/
QUESTION:    I have kind of a complicated question but you've never steered me wrong yet.
I'm a normal everyday type person who grew up in church, heard I was a sinner, (and knew I was one too) needed a Savior and that Jesus Christ died, was buried and rose again so I could be saved and I accepted Him as a Teenager based on that. Real simple.
Now, as an Adult I'm very well acquainted with the Word and being an avid reader am very interested in the spiritual. But now I have more questions than ever. I've never taken a theology course or read the Church Fathers until yesterday when I went through a little of an online Theology Course.
Wow! I guess I can summarize my question as this. Can a normal person who reads the Word be saved for sure? One cannot deny that the Word uses words like the elect, predestined, foreknew, persevere. Can one not be saved by just believing Jesus Christ just as He says to do? The book of John is full of the word believe. I'm finding out my simple faith is not so simple after all.
ANSWER:    Theology is a course of study developed by people, which makes it a flawed effort at best. It is not necessary for salvation. In fact, as you've already experienced, too much theology will often take a person far from the simple truths of the Bible. The Pharisees and Saduccees of the Lord's time are good Biblical examples of well-meaning people who took the study of theology too far and lost their faith in the process. Many of today's seminaries and universities are staffed by theologians whose beliefs would be un-recognizable to the average student of Scripture.
I would not recommend a course in theology to anyone whose faith is not already so well grounded that nothing could shake it, and then only if it was absolutely necessary for career purposes. According to an article I read, Billy Graham felt the same way. He once turned down an opportunity to complete his education with a doctorate in theology, even though it would have elevated his credibility among educated people, for fear that it would damage his faith.
The Bible was not written in such a way as to require an advanced education to understand it. John 3:16, Romans 10:9, Ephesians 2:8-9 and others are simple and clear explanations on what it takes to be saved, and it's all we need.
1 Peter 2:9 And Replacement Theology
QUESTION:    How do you answer someone who believes Israel has been replaced by the Church and uses 1 Pet. 2:9 to support his position?
ANSWER:    Replacement Theology is the false teaching that after Israel rejected Jesus as their Messiah, God transferred to the Church all the unfilled promises He had made to Israel. Therefore the Church has replaced Israel in God's plans for the future.
1 Peter 2:9 says, "But you are a chosen people, a royal priesthood, a holy nation, a people belonging to God, that you may declare the praises of him who called you out of darkness into his wonderful light."
Notice this verse doesn't disqualify Israel from anything. It doesn't say the Church has become the chosen people, as if we've been chosen in place of Israel, just that we're a chosen people.
In addition, one of the problems of trying to build doctrine on one or two verses is that if you get it wrong you have to either ignore or re-interpret lots of other ones to maintain your position. This is true of replacement theology, no matter which verses you try to hang your hat on. Through out the Old and New testaments prophecies of the reappearance of Israel in the End Times are so numerous as to be undeniable.
For example, in Luke 21:24 Jesus said Jerusalem would be trampled on by the Gentiles until the time of the Gentiles is fulfilled. The word "until" means there will be an end to Gentile dominion but Jerusalem will remain.
Romans 11:25-29 is another clear example showing that after the church has been taken, Israel will be saved. There are dozens of others in Deuteronomy, the Psalms, Isaiah, Jeremiah, Ezekiel, Daniel, Micah, Zechariah, etc. In summary it's impossible to hold to a literal interpretation of the Bible and also subscribe to replacement theology.
————————————————-
NEWS CLIPS OBTAINED FROM MANY SOURCES – INCLUDING

Tracking bible prophecy.org
Rapture Ready News
Prophecyupdate.Com
Main News Channels
End Times Headlines
Prophecyupdateblogspot.com
Stevequayle.com
Gracethrufaith.com
Nowtheendbegins.com
Other Christian Sites
(CLICK ON) LATEST DAILY NEWS CLIPS:
ISRAEL NEWS:
I AM GOING TO MAKE JERUSALEM A CUP THAT SENDS ALL THE SURROUNDING PEOPLES REELING … Zech. 12:2
God is in control, and He told the nations the consequences of dividing the Promised Land and declaring peace and safety on their own terms (Joel 3:1-2; I Thess. 5:3)
WORLD TERRORISM – WARS
GENERAL WORLD NEWS: AND CORONAVIRUS NEWS CLIPS:
WORLD FINANCE:
Rev. 6:5 And when he had opened the third seal, I heard the third beast say, Come and see. And I beheld, and lo a black horse; and he that sat on him had a pair of balances in his hand.
MASSIVE EARTH CHANGES/EARTHQUAKES/VOLCANOES ETC:
2Chr. 7:13 If I shut up heaven that there be no rain, or if I command the locusts to devour the land, or if I send pestilence among my people;
2Chr. 7:14 If my people, which are called by my name, shall humble themselves, and pray, and seek my face, and turn from their wicked ways; then will I hear from heaven, and will forgive their sin, and will heal their land
EXTRA WORLD – ALTERNATIVE NEWS: AND CORONAVIRUS NEWS CLIPS:
Please keep in mind that this collection of News Articles is mainly concerning America, but also take note that what happens in America will also "Dramatically" affect Australia and the rest of the World "Massively".
————————————————-
WORLD – PROPHETIC NEWS ARTICLES PRESENTATION (TUESDAY 23rd JUNE 2020)
MIDDLE EAST AND WORLD WAR LOOMING THE BUILD UP TO PSALM 83  – ISAIAH 17 AND GOG OF MAGOG WARS EZEKIEL 37-38:
THE WHOLE WORLD IS UNSTABLE FINANCIALLY, POLITICALLY, PHYSICALLY, MORALLY, GODLY: – AND BECOMING MORE SO DAILY. (WE ARE IN THE BEGINNING OF SORROWS (MATT 24:8)
THE BIBLE STATES THAT IT WILL ONLY GET WORSE BEFORE THE START OF THE TRIBULATION OF MANKIND – (REVELATION 6)
But before that we have to go through the Birth Pangs, leading up to the Tribulation of Mankind; and I feel that the beginning of Matthew 24 explains that time very well.
Matt. 24:6 And ye shall hear of WARS AND RUMOURS OF WARS: see that ye be not troubled: for all these things must come to pass, but the end is not yet.
Matt. 24:7 FOR NATION SHALL RISE AGAINST NATION, AND KINGDOM AGAINST KINGDOM: and there shall be famines, and pestilences, and earthquakes, in divers places.
————————————————-
GENERAL PROPHETIC NEWS SECTION:
————————————————-
https://prophecyupdate.blogspot.com/ – BBC
China has accused Indian troops of a "deliberate provocation" in its first official comments on Monday's deadly clash at a disputed Himalayan border.
Foreign ministry spokesman Lijian Zhao said the troops had crossed into Chinese territory and attacked, triggering "fierce physical conflicts".
However he did not give details of any Chinese casualties.
On Friday Indian PM Narendra Modi said no foreign soldiers had crossed India's borders and no territory had been lost.
Mr Modi vowed that India would defend its border with military force if necessary.
Twenty Indian soldiers were killed in the clash in the Galwan Valley. India has said that both sides suffered losses during the fighting.
In a series of tweets, Mr Zhao said the Galwan Valley was on the Chinese side of the Line of Actual Control (LAC), the poorly demarcated border between the two nuclear-armed powers.
He said the clash occurred at a time when tension had been easing after India demolished infrastructure it had built on the Chinese side of the LAC in May and withdrew personnel, following an agreement between Chinese and Indian officers.
But on 15 June Indian troops "once again crossed the Line of Actual Control for deliberate provocation when the situation in the Galwan Valley was already easing", Mr Zhao said.
"India's front-line troops even violently attacked the Chinese officers and soldiers who went there for negotiation, thus triggering fierce physical conflicts and causing casualties," he said.
India has been building "roads, bridges and other facilities" at the LAC in Galwan Valley since April, Mr Zhao said.
In a televised statement on Friday, Mr Modi said there had been no incursion into Indian territory.
"Nobody has intruded into our border, neither is anybody there now, nor have our posts been captured," he said.
India's armed forces had been "given a free hand to take all necessary steps" to protect Indian territory, he added. 
"The entire country is hurt and angry at the steps taken by China," he said, adding: "India wants peace and friendship, but upholding sovereignty is foremost."
His government had previously blamed China for the clash, with the foreign ministry releasing a statement on Wednesday saying it had been sparked after "the Chinese side sought to erect a structure in Galwan valley on our side of the LAC".
————————————————
RISING ANTI-SEMITISM – ANOTHER SIGN
https://prophecyupdate.blogspot.com/ – Chris Schang
As many Bible prophecy students know the rebirth of the modern State of Israel in the Middle East in 1948 was the fulfillment of Bible prophecy. While many Jews have returned to their ancient homeland and the population of Israel continues to rise every year, there are still many Jews who remain "scattered" among the nations.
With the Islamic invasion and migration of Europe well under way, we are finding more and more anti-semitism coming into play in Europe. But it is not just in Europe where anti-semitism is raising its ugly head. We are seeing more and more examples of out in the open types of anti-semitism being made in all parts of the world including America in these end times. I believe this is not a coincidence and that it is another sure sign that we are in the last days. As the Islamic hordes bring their ancient Middle East anti-semitism with them to Europe, many Jews are moving back to Israel. I believe this is a fulfillment of Bible prophecy as well.
Just the past week the celebrity "rapper" IceCube posted many different anti-semitic pictures on his Twitter account. One of which is the header graphic for this article. These blatant displays of anti-semitic images is very disturbing and shows that even during major social and political charged events like the recent George Floyd killing and ongoing riots across the nation, that the anti-semites never take time off from their war against the Jews.
he Billboard magazine website had the following report regarding IceCube's anti-semitic social media posts:
While many of his peers have been preaching messages decrying injustice and intolerance, rapper Ice Cube spent Wednesday (June 10) confoundingly posting images that appeared to amplify anti-Semitic tropes tying Jews to the oppression of black people. They also appeared to nod to debunked conspiracy theories about the noses of Egypt's sphinxes that first surfaced as attempts to manipulate black voters in the 2016 election.
One of the images posted last week showed men with the kind of exaggerated facial features typically associated with anti-Semitic tropes playing Monopoly on the backs of black people. The shot came from a 2012 mural that was painted on a wall in London's Tower Hamlets neighborhood and was removed due to its disturbing imagery.
Further, the article went on to report:
In response to an image of slaves working in Egypt with the caption "Hebrew Israelites slaves in ancient Egypt… Clearly they are a black people," international human rights lawyer Arsen Ostrovsky replied, "Sorry @icecube, lost all respect for you now. Was willing to give you benefit of the doubt, but no more. You cannot claim to fight racism, by employing #Antisemitism! It also only demeans the memory of #GeorgeFloyd. Shame on you!"
Acclaimed writer/professor Roxane Gay reacted to one of the Star of David posts — which was hit with a "potentially sensitive content" warning by Twitter — writing, "It is impossible to take you seriously with regards to social justice or,.. anything when you post anti-Semitic imagery. What the f— are you doing?"
Sadly, these images and conspiracy theories are nothing new, but it goes to show that people are feeling more and more open and confident to express their true feelings towards the Jewish people
I believe that with about half the Jews living in the modern state of Israel and the rest still scattered abroad, that we will continue to see increased anti-semitism going forward and that it will only get worse as the Jewish people will return in waves back to Israel here in the end times. 
I would encourage people to watch for signs of increasing anti-semitism in the near future and for more and more Jewish people to continue to make aliyah to Israel.
We know that things will get bad for the Jewish people in the coming 7-year Tribulation, but that God will save a remnant of the Jews for himself and that they will eventually come to faith in Jesus Christ at the Second Coming when the see the One that they pierced.
————————————————
IDF: IRAN 'MOST DANGEROUS COUNTRY IN MIDEAST'
Earlier, Israeli Prime Minister Benjamin Netanyahu announced that the whole world is coming to realize that Iran has been "lying" about its nuclear activities, and called for "paralyzing sanctions" to be imposed on the Islamic Republic over its alleged breach of the 2015 nuclear deal.
Iran has "become the most dangerous country in the Middle East," Lieut. Gen. Aviv Kochavi, Israel Defence Forces' Chief of General Staff said Sunday, the Jerusalem Post reports.
"[Iran] is located in the third circle [in relation to Israel]," Kochavi said, referring to the country's geographic proximity, "but is highly effective in influencing the first and second circles," he added, referring to Iran's alleged cooperation with a range of militias stretching from Lebanon and Syria to Yemen.
According to the officer, although Iran has "made significant progress in its nuclear weapons program, the nuclear threat is no longer the only threat. Iran also has conventional weapons."
Kochavi accused Iran of funding 'terrorist' organizations like Hezbollah in Lebanon, and Hamas and Islamic Jihad in Palestinian territories, and of trying to carry out terrorist attacks against Israel. Although Israel, the US and many US allies recognize groups like Hezbollah and Hamas as terrorist groups, many other countries do not.
Kochavi's comments came in the wake of remarks earlier Sunday by Prime Minister Netanyahu accusing Iran of lying to the world "in order to attain nuclear weapons." The International Atomic Energy Agency now "understands…what we have said for years," Netanyahu said, referring to a recent agency report accusing Tehran of backpeddling on its obligations under the 2015 nuclear deal. Tehran has denied the claims, and called on the international community not to listen to a report based on Mossad claims.
Israel and Iran have engaged in back and forth threats and claims that the other side was the region's 'biggest threat to peace.' Tel Aviv claims that Iran seeks to acquire nuclear weapons and spread terrorism throughout the region to threaten Israeli national security, including through proxy forces operating along its borders. Tehran, meanwhile, says Israel's illegal military actions in Syria, Lebanon, Palestinian territories and Iraq, as well as its possession of an actual nuclear arsenal, make it the greater danger.
————————————————
https://prophecyupdate.blogspot.com/ –
CLICK ON LINK BELOW FOR VIDEO
The Iranian-backed militant group last clashed with Israeli forces in September 2019 following a retaliatory strike in northern Israel. Hezbollah has repeatedly warned that it is ready for a war with Israel but does not seek one.
Hezbollah has threatened to bomb Israel with pinpoint accuracy using precision-guided missiles.
A video released by the Lebanese militant group appears to show the coordinates of sensitive sites in Israel and the Palestinian territories that could be targeted in the event of an attack.
It features a voice-over provided by Hezbollah leader Hassan Nasrallah, saying that the group is able to bomb "very specific targets in Tel Aviv and also anywhere in the occupied Palestine".
The 39-second clip ends with shots of missile launchers emerging from beneath the ground. A caption in Hebrew and Arabic reads, "Whatever you do to block the way — it's over, done and completed", as translated by The Times of Israel.
Hezbollah ("Party of God" in Arabic) was founded in 1982 as a result of Shia militias consolidating with the goal of driving Israeli forces from southern Lebanon. The group has come to wield greater political influence in Lebanon since Israel's withdrawal from the country in 2000, and has been a part of the Lebanese government since 2005.
Hezbollah fought a short-lived war with Israel in 2006 that saw thousands of rockets hit Israel's north, and has remained hostile toward Israel and its alliance with the United States since then.
The Israeli military considers Hezbollah, designated in Israel as a terror group, to be a proxy of Iran (Nasrallah has admitted in the past that the organisation heavily depends on funding from Tehran).
Hezbollah has about 150,000 rockets and missiles with different ranges, according to Israeli military assessments, although the exact number of precision missiles remains unknown. Nasrallah boasted last month that his group has "enough precision-guided missiles in Lebanon for any confrontation, small or big".
The group's arsenal is believed to have been either acquired from Iran or produced on Lebanese soil. In August 2019, the Israeli Defence Forces claimed to have exposed three Iranian commanders allegedly working with Hezbollah to manufacture precision-guided missiles. Nasrallah responded at the time that the group does not have facilities to make such missiles and would confirm it openly if it did.
Last September, Israel and Hezbollah saw their worst clashes in years after Hezbollah launched multiple anti-tank rockets at IDF positions along the disputed border area in northern Israel in retaliation for a reported Israeli drone attack in Beirut.
————————————————
https://prophecyupdate.blogspot.com/ – Peter Koenig
Imagine, you are living in a world that you are told is a democracy – and you may even believe it – but in fact your life and fate is in the hands of a few ultra-rich, ultra-powerful and ultra-inhuman oligarchs. They may be called Deep State, or simply the Beast, or anything else obscure or untraceable – it doesn't matter. They are less than the 0.0001%.
For lack of a better expression, let's call them for now "obscure individuals". 
These obscure individuals who pretend running our world have never been elected. We don't need to name them. You will figure out who they are, and why they are famous, and some of them totally invisible. They have created structures, or organisms without any legal format. They are fully out of international legality. They are a forefront for the Beast. Maybe there are several competing Beasts. But they have the same objective: A New or One World Order (NWO, or OWO).
These obscure individuals are running, for example, The World Economic Forum (WEF – representing Big Industry, Big Finance and Big Fame), the Group of 7 – G7, the Group of 20 – G20 (the leaders of the economically" strongest" nations). There are also some lesser entities, called the Bilderberg Society, the Council on Foreign Relations (CFR), Chatham House and more.
The members of all of them are overlapping. Even this expanded forefront combined represents less than 0.001%. They all have superimposed themselves over sovereign national elected and constitutional governments, and over THE multinational world body, the United Nations, the UN.
In fact, they have coopted the UN to do their bidding. UN Director Generals, as well as the DGs of the multiple UN-suborganizations, are chosen  mostly by the US, with the consenting nod of their European vassals – according to the candidate's political and psychological profile. 
If his or her 'performance' as head of the UN or head of one of the UN suborganizations fails, his or her days are counted. Coopted or created by the Beast(s) are also, the European Union, the Bretton Woods Organizations, World Bank and IMF, as well as the World Trade Organization (WTO) – and – make no mistake – the International Criminal Court (ICC) in The Hague. It has no teeth. Just to make sure the law is always on the side of the lawless.
In addition to the key international financial institutions, WB and IMF, there are the so-called regional development banks and similar financial institutions, keeping the countries of their respective regions in check.
In the end its financial or debt-economy that controls everything. Western neoliberal banditry has created a system, where political disobedience can be punished by economic oppression or outright theft of national assets in international territories. The system's common denominator is the (still) omnipresent US-dollar.
"UNELECTED INDIVIDUALS"
The supremacy of these obscure unelected individuals becomes ever more exposed. We, the People consider it "normal" that they call the shots, not what we call – or once were proud of calling, our sovereign nations and sovereignly elected governments. They have become a herd of obedient sheep. 
The Beast has gradually and quietly taken over. We haven't noticed. It's the salami tactic: You cut off slice by tiny slice and when the salami is gone, you realize that you have nothing left, that your freedom, your civil and human rights are gone. By then it's too late. Case in point is the US Patriot Act. It was prepared way before 9/11. Once 9/11 "happened", the Patriot Legislation was whizzed through Congress in no time – for the people's future protection – people called for it for fear – and – bingo, the Patriot Act took about 90% of the American population's freedom and civil rights away. For good.
We have become enslaved to the Beast. The Beast calls the shots on boom or bust of our economies, on who should be shackled by debt, when and where a pandemic should break out, and on the conditions of surviving the pandemic, for example, social confinement. And to top it all off – the instruments the Beast uses, very cleverly, are a tiny-tiny invisible enemy, called a virus, and a huge but also invisible monster, called FEAR. That keeps us off the street, off reunions with our friends, and off our social entertainment, theatre, sports, or a picnic in the park.
Conveniently, after the first wave of Covid-19 had passed, at least in the Global North, where the major world decisions are made, in early June 2020, the unelected WEF Chairman, Klaus Schwab, announced "The Great Reset". Taking advantage of the economic collapse – the crisis shock, as in "The Shock Doctrine" – Mr. Schwab, one of the Beast's frontrunners, announces openly what the WEF will discuss and decide for the world-to-come in their next Davos Forum in January 2021. For more details see this.
It will opportunely focus on the protection of what's left of Mother Earth; obviously at the center will be man-made CO2-based "Global Warming". The instrument for that protection of nature and humankind will be the UN Agenda 2030 – which equals the UN Sustainable Development Goals (SDG). It will focus on how to rebuild the willfully destroyed global economy, while respecting the ("green") principles of the 17 SDGs.
Mind you, it's all connected. There are no coincidences. The infamous Agenda 2021 which coincides with and complements the so-called (UN) Agenda 2030, will be duly inaugurated by the WEF's official declaration of The Great Reset, in January 2021. 
Similarly, the implementation of the agenda of The Great Reset began in January 2020, by the launch of the corona pandemic – planned for decades with the latest visible events being the 2010 Rockefeller Report with its "Lockstep Scenario", and Event 201, of 18 October in NYC which computer-simulated a corona pandemic, leaving within 18 months 65 million deaths and an economy in ruin, programmed just a few weeks before the launch of the actual corona pandemic. See COVID-19, We Are Now Living the "Lock Step Scenario" and this and this.
The Beast's nefarious plan to implement what's really behind the UN Agenda 2030 is the little heard-of Agenda ID2020. See The Coronavirus COVID-19 Pandemic: The Real Danger is "Agenda ID2020". It has been created and funded by the vaccination guru Bill Gates, and so has GAVI (Global Alliance for Vaccines and Immunizations), the association of Big Pharma – involved in creating the corona vaccines, and which funds along with the Bill and Melinda Gates Foundation (BMGF) a major proportion of WHO's budget.
Following the official path of the UN Agenda 2030 of achieving the SDGs, the 'implementing' Agenda ID2020 – which is currently being tested on school children in Bangladesh – will provide digitized IDs possibly in the form of nano-chips implanted along with compulsory vaccination programs, will promote digitization of money and the rolling out of 5G – which would be needed to upload and monitor personal data on the nano chips and to control the populace. 
Agenda ID2020 will most likely also include 'programs' – through vaccination? – of significantly reducing world population. Eugenics is an important component in the control of future world population under a NOW / OWO – see also Georgia Guidestones, mysteriously built in 1980.
The ruling elite used the lockdown as an instrument to carry out this agenda. Its implementation would naturally face massive protests, organized and funded along the same lines as were the BLM protests and demonstrations. They may not be peaceful – and may not be planned as being peaceful. Because to control the population in the US and in Europe, where most of the civil unrest would be expected, a total militarization of the people is required. This is well under preparation.
————————————————
Over the last four decades, political correctness promoted strongly by academia and the MSM has gained steam and unprecedented momentum. The "progressive" wing of society exploited the rest by using their money, power, and influence to install Cultural Marxism.
"Cultural Marxism is a Marxist dialectic infused with Freudian theory and applied to identity and culture." People are divided into groups, each with their own narrative of historical oppression. These groups are given the status of victimhood and thus all its members must fight together against the predetermined oppressors. The members then transform the perceived wrongs and resentments into full-blown hatred for Caucasians, resulting in protests, riots, and cultural revolution.
The Italian socialist Antonio Gramsci wrote that Christianity, the bedrock of Western European cultures, stands in the way of socialism. The fifth column inside these countries should be used to destroy the foundations of the Western culture, he wrote, thus enabling the advance of socialism at all levels of society.
The Marxist scholars of the Frankfurter School at the Institute for Social Research in Frankfurt, Germany, picked up Gramsci's idea and, when they fled Hitler's Germany, they brought it to New York where they started training Doctors of Education and Doctors of Philosophy.
They then indoctrinated Marxist teachers who influenced every generation of students in our public schools and universities, immersed in Marxist theory, with hate and disdain for their own country, its symbols, heroes, its Judeo-Christian roots, and its history.
Their ultimate goals were to seek power and to resolve the manufactured injustices, created by Cultural Marxist activists, with radical social engineering projects that will fundamentally and irreversibly change our society.
————————————————
https://prophecyupdate.blogspot.com/ – Ray DiLorenzo 
The air is still, but there is a tension. You can feel it. It's a stillness that makes one nervous, as a sleeping volcano that's beginning to awaken, showing smoke and ash. For right now, people are quiet, wondering what is around the corner.
Common folk are continuing to be bombarded by the Left, behind their high walls with a self-righteous, phony 'heart felt' drone of why the country we all love, having so many of us fought and died for, is a sham, a fraud, illegitimate, irredeemable. Former Secretary of State, John Kerry is even predicting a revolution if Trump wins re-election.
The Left recruits the protesters, the placard walkers, the mindless bull-horn loudmouths spilling their gratuitous and absurd cacophony. It's the reticent, restrained, hard-working citizen who plays by the rules, wasting no time complaining, that is muted, and for the time being controlled. These folk listen in silence, growing immune to the continuous noise.
For many decades, at least since the sixties, the Left has deliberately planned and carried out the gradual destruction of our culture, what made us the greatest country in all of human history, to a point unrecognizable. They went from blue jeans to three piece suits…destruction from the inside. They have dismissed God from the public square, devastated our schools, taught our children to hate God, country, and parents, destroyed countless Black and White families with welfare and handouts, keeping them in 'their place.' They killed millions of children, disproportionately Black, and called it 'healthcare.' Everything God declares as sin, they call good. No big deal, they don't believe in God anyway. To them. everyone creates their own reality.
Theirs is an evil, disordered, Marxist culture of the superiority of government over God and mankind. They hate everything that is good and clean. They needed to divide us and so they have. They say they hate fascism, but don't really know what it is. They are willing to accept communism, but have no idea what they are asking for.
The Left wants limited free speech. Unlike what we were taught as children, they believe words can actually hurt them. They demand no guns (while they stockpile weapons), no borders, police, prisons (except for political prisoners), or churches. What they want is a full Red Chinese-style, student-led, paramilitary, socio-political cultural revolution. Unacceptable history, movies, speech, private property, books, especially the Bible, will be banned. Thought police have already arrived.
Police in all their states are being ordered to stand down to one extent or another while they tear cities apart. The Washington state governor, Jay Inslee, claimed recently he actually didn't know anything about the partial city takeover in Seattle. New York City, on Mayor de Blasio's orders, released 250 prisoners. They have since been rearrested 450 times, having committed unspeakable crimes. One of them walked past a 92-year old woman and for no reason hit her hard in the face as she passed with her walker, dropping her to the ground where her head hit a fire hydrant. Police are being shot, and ambushed. Precincts are being stormed. People are being assaulted wholesale in all the Democrat strongholds just for being White. Murder in New York City is up 25%.
They 'liberate' a section of Seattle and call it their Autonomous Zone to show the world how to live. In the meantime they put up walls, destroy almost everything in sight, arm themselves to the teeth, accept deliveries of food and sanitation from people who actually work for a living, beat a man senseless by their 'police' for stealing. How's that for police brutality? Police without law or inhibition. A true Animal Farm. I doubt they even see the irony of it all. The mayor of Seattle, being the hapless public servant, decides it's just a block party…true anarchy with government approval.
Many ask why the anarchy? It is simple. The Left needs a total societal breakdown so as to introduce their own form of law and order, a tyrannical, communist, godless government. Think Soviet Union, North Korea, Red China. They will promise Scandinavia, but will deliver Red China. They're hoping people will demand it.
Their cause remains a thin veneer, cheap, a counterfeit. We paid too dear a price for it to be anything else. Hence, they will lose this war, this revolution, once again. People are waking up, beginning to feel their families and stuff being threatened. In America, you don't mess with one's family and stuff. They worked too hard to find some happiness in this troubled world. The Left thinks they are gaining the upper hand, using treason and insurrection at a time when no one seems to meet with justice. They have miscalculated.
While the insurgents burn cities, the Left hopes people will demand change that only they can deliver. Yes, the people will make demands, but not to their liking.
If the anemic response such as what we have seen from both Democrats and Republicans continues, vigilante justice will come and it will not be pleasant. The people will not cower, they will not cringe. They will do what no one else is willing to do.
————————————————
Things have certainly gotten really crazy here in 2020.  First we witnessed the eruption of the worst global pandemic in 100 years, then the U.S. economy started collapsing, and then we watched major U.S. cities burn from coast to coast as rioting and looting spiraled out of control.  Everywhere you look, people are very angry and deeply frustrated, nearly 46 million Americans have filed for unemployment benefits over the past few months, and fear of COVID-19 continues to paralyze our society to a frightening extent.  But can this really be called the lowest point in modern U.S. history?  According to one recent survey, a whopping 72 percent of all Americans actually believe that this "is the lowest point in the country's history that they've ever been alive to see"… (

READ MORE…

)
————————————————
So many wealthy people are rushing to move away from the big cities that it is creating a bit of a "real estate boom" in many suburban areas, small towns and rural communities.  Fear of COVID-19, a collapsing economy and the tremendous urban violence that we have witnessed in recent weeks have combined to create a frenzy of activity.  Last week, my wife and I heard from a friend in New York City that is all of a sudden desperate to move to another state, and I certainly can't blame him for wanting to relocate.  If I was in his shoes, I would be wanting to move too.  But at this point so many people are all thinking the same thing that the demand for housing in certain areas threatens to greatly exceed the supply.  In fact, one real estate agent in the San Francisco area is describing it as "a mad rush to get out of the city"… (

READ MORE…

)
————————————————
ECLIPSE OVER TEMPLE MOUNT: "A WARNING TO THE NATIONS PLOTTING AGAINST ISRAEL'
https://endtimeheadlines.org/2020/06/eclipse-over-temple-mount-a-warning-to-the-nations-plotting-against-israel/ – Jun 21, 2020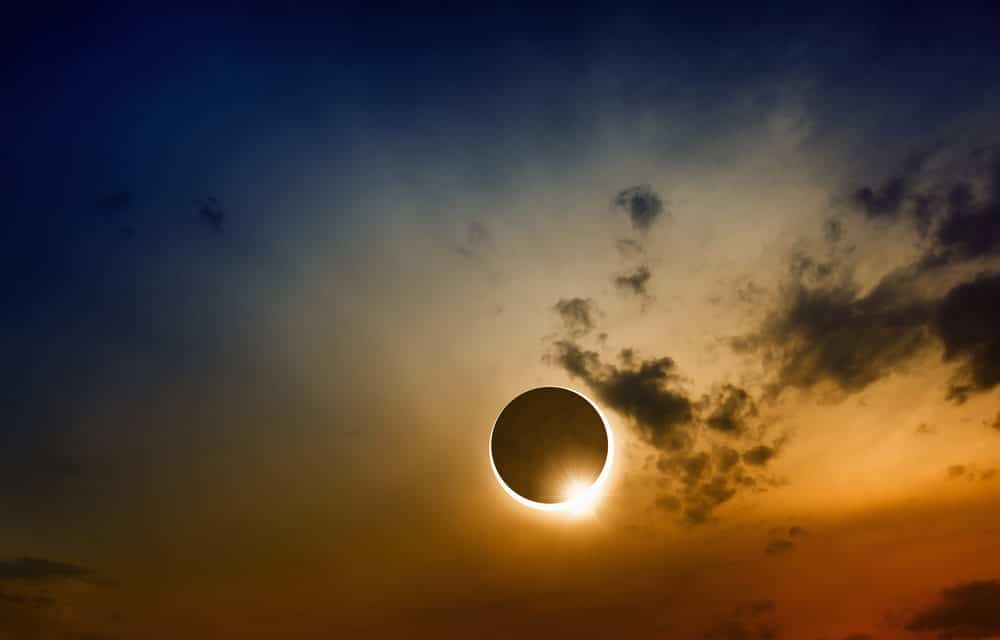 (OPINION) BIN – The first solar eclipse of 2020, a rare annular eclipse, appeared in the sky over Israel on Sunday, precisely coinciding with the anniversary of the day that Moses sent 12 spies into the Land of Israel. The eclipse was visible for a very short period of time in a 60-kilometer wide path traversing Africa and the Central African Republic, Congo, Ethiopia, Pakistan, India, and China.
The eclipse began to be visible in Israel at 7:26 AM local time, reached its peak one hour later, and disappeared at 9:26. The sun was 99% obscured by the moon, which made the sun's corona appear as a ring of fire around the dark circle of the moon.
Israel experienced a very brief ring of fire eclipse last December during the holiday of Hannukah. Rabbi Yosef Berger, the rabbi of King David's Tomb on Mount Zion, emphasized that eclipses, both solar and lunar, are described in Jewish tradition as being powerful omens.
In its discussion of eclipses, the Talmud (Sukkot 29a) specifically described solar eclipses as being a bad omen for the nations who base their calendars on the solar cycle. At the end of this section describing the omens contained within eclipses, the Talmud states a disclaimer: "When Israel does the will of the place (God), they have nothing to fear from all of this," citing the Prophet Jeremiah as a source.

READ MORE

:
————————————————
NASA MONITORING 5 ASTEROIDS HEADED TOWARD EARTH OVER THE NEXT FEW DAYS
https://endtimeheadlines.org/2020/06/nasa-monitoring-5-asteroids-headed-toward-earth-over-the-next-few-days/ – Jun 3, 2020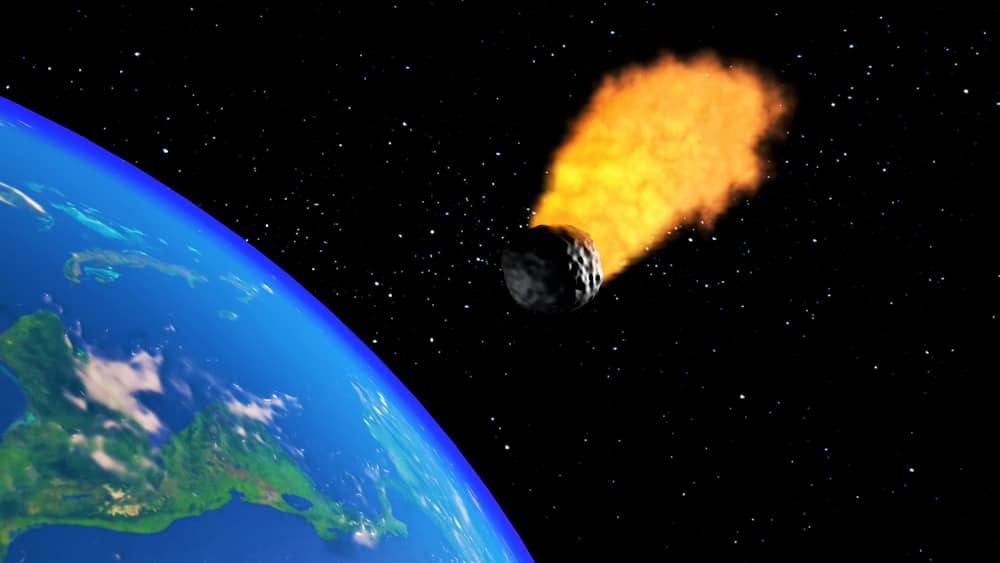 (ETH) – As if 2020 hasn't seen enough, NASA is reportedly keeping a watch on five asteroids that are reportedly heading toward Earth over the next few days, with one the asteroids being the size of a stadium according to WMBF News.
This comes as the official report from the agency's asteroid watch stated that the largest of the five asteroids currently being tracked is over 1,100 feet wide, which roughly the size of a stadium.
The largest asteroid is projected to be the nearest to the Earth on June 6th. However, according to NASA, it's not supposed to be a threat, as the closest, it's projected to get is 3.16 million miles away.
As for the other four asteroids, they are not posed to be an immediate threat to Earth as well. Three of these asteroids are the size of an air-plane, and the fourth the size of a house. The latter will get the closest the Earth tonight.
————————————————
JESUS CHRIST RETURN FOR HIS CHURCH IS "IMMINENT"
Matt. 7:27 And the rain descended, and the floods came, and the winds blew, and beat upon that house; and it fell: and great was the fall of it.
Matt. 24:38 For as in the days that were before the flood they were eating and drinking, marrying and giving in marriage, until the day that Noe entered into the ark,
Matt. 24:39 And knew not until the flood came, and took them all away; so shall also the coming of the Son of man be
——————————————–
DON'T WAIT FOR THE LAST MINUTE
We are currently in the "Birth Pangs" of the coming "7 year TRIBULATION" period, where all the Nations on Earth will be subject to God's Wrath on an "UNGODLY" World. The Rapture of Jesus Christ Church is "TOTALLY" imminent; And what will follow after that will be massively more devastating that we are seeing right now (Read Revelation Ch 6 – 22) God is trying to get everyone's attention to the coming Judgements; He does not want "ANYONE" to perish, but all to come to repentance. He loves us, but will not stand idly by and watch the World, (His Creation) turn to sin and debauchery). We are currently living in a fallen "Satanic" World where "EVIL", is totally accepted, and God and his Love is being exponentially rejected. The time has come when God HAS TO intervene, and he is (The prophetic word listed in his Word the Bible is being fulfilled exponentially).
——————————————–
THE NEW WORLD ORDER:
ONE WORLD GOVERNMENT – ONE WORLD ECONOMIC SYSTEM – ONE WORLD RELIGION
Dan. 9:27 And he shall confirm the covenant with many for one week: and in the midst of the week he shall cause the sacrifice and the oblation to cease, and for the overspreading of abominations he shall make it desolate, even until the consummation, and that determined shall be poured upon the desolate
Dan. 7:24 And the ten horns out of this kingdom are ten kings that shall arise: and another shall rise after them; and he shall be diverse from the first, and he shall subdue three kings
Rev. 17:12 And the ten horns which thou sawest are ten kings, which have received no kingdom as yet; but receive power as kings one hour with the beast
—————————————–
Dan. 9:27 And he shall confirm the covenant with many for one week: and in the midst of the week he shall cause the sacrifice and the oblation to cease, and for the overspreading of abominations he shall make it desolate, even until the consummation, and that determined shall be poured upon the desolate
Dan. 7:24 And the ten horns out of this kingdom are ten kings that shall arise: and another shall rise after them; and he shall be diverse from the first, and he shall subdue three kings
Rev. 17:12 And the ten horns which thou sawest are ten kings, which have received no kingdom as yet; but receive power as kings one hour with the beast