The Bible Says This is Exactly How it Would Look Before the END
——————————————
An End to All Wars, is it even Possible? UN to Reset World-Israeli military strikes Hamas targets

59.3K subscribers
You will hear the following headlines in this Broadcast: -Asia-Pacific Countries Sign World's Largest Free Trade Deal In "Coup For China" -U.N. Chief Guterres Demands End to Coal-Fired Power in a Reset World -2 rockets were fired from Gaza into Israel -Israeli military strikes Hamas targets in response to rocket fire -Acting Pentagon Chief Signals Imminent Troop Drawdown: 'All Wars Must End' -India lashes out at Beijing for 'eroding trust' after aggressive policy
——————————————
WW3 fears (Nov 17,2020) US Soldier with NATO testing fire German Patriot Missile Near Greece

WW3 fears, US Soldier with NATO testing-fire German Patriot Missile Near Greece The US soldiers are operating German Patriot missile systems in Greece alongside three allied nations as part of a two-week exercise focused on defending NATO's eastern flank. About 250 troops from the U.S., Germany, Greece and the Netherlands are taking part in the air defense operations at NATO's firing range on the Greek island of Crete, military officials said.
——————————————
Islamists fire rockets toward Israel; Turkey to persist EastMed activities- TV7 Israel News 16.11.20

Today's top stories 16.11.20; 1) Palestinian Islamists launched two rockets from the Gaza Strip toward Israel's civilian communities – drawing retaliatory bombardments against Hamas installations. 2) United Nations-mediated talks for Libya secured a preliminary agreement on a roadmap for ending the transitional period and organizing parliamentary and presidential elections. 3) Turkey vows to continue its activities in the Eastern Mediterranean – despite Western and regional opposition.
——————————————
Prophecy Update – Are The Blacklists Coming?

188K subscribers
Prophecy Update – Are The Blacklists Coming? Leftist are now starting to talk about Blacklisting Trump Supporters. This is a very dangerous path that they are suggesting because it is what every communist regime does. Today we examine the rhetoric coming from leftist in America and realize that Blacklist might not be too far away. Pastor Brandon Holthaus
——————————————
Prophecy Update – Are The Blacklists Coming?

188K subscribers
Prophecy Update – Are The Blacklists Coming? Leftist are now starting to talk about Blacklisting Trump Supporters. This is a very dangerous path that they are suggesting because it is what every communist regime does. Today we examine the rhetoric coming from leftist in America and realize that Blacklist might not be too far away. Pastor Brandon Holthaus
—————————————————
LATEST NEWS CLIPS – ARTICLES PRESENTATION (TUESDAY 17th NOVEMBER 2020)
—————————————————
(THIS IS THE WORLD'S CURRENT TIMELINE)
Matt. 24:6 And ye shall hear of wars and rumors of wars: see that ye be not troubled: for all these things must come to pass, but the end is not yet.
Matt. 24:7 For nation shall rise against nation, and kingdom against kingdom: and there shall be famines, and pestilences, and earthquakes, in divers places.
Matt. 24:8 All these are the beginning of sorrows.
Matt. 24:9 Then shall they deliver you up to be afflicted and shall kill you: and ye shall be hated of all nations for my name's sake.
Luke 12:40 Be ye therefore ready also: for the Son of man cometh at an hour when ye think not
—————————————–
THIS IS THE WORLD'S VERY NEAR FUTURE:
Matt. 24:21 For then shall be great tribulation, such as was not since the beginning of the world to this time, no, nor ever shall be
—————————————————
WE PREACH THE BLESSED HOPE FOR THE FUTURE IN JESUS CHRIST OUR SAVIOUR
1Cor. 12:3 Wherefore I give you to understand, that no man speaking by the Spirit of God calleth Jesus accursed: AND THAT NO MAN CAN SAY THAT JESUS IS THE LORD, BUT BY THE HOLY GHOST.
"Behold, I come like a thief! Blessed is he who stays awake and keeps his clothes with him, so that he may not go naked and be shamefully exposed."
"And you know what is restraining him now so that he may be revealed in his time. For the mystery of lawlessness is already at work. Only he who now restrains it will do so until he is out of the way."
REV. 14:12
Here Jesus was alluding to the fact that the Doctrine of Eternal Security WILL EXPIRE WITH THE RAPTURE OF THE CHURCH
Luke 12:37 Blessed are those servants, whom the lord when he cometh shall find watching: verily I say unto you, that he shall gird himself, and make them to sit down to meat, and will come forth and serve them
SO WON'T YOU ACCEPT JESUS NOW AND BE REMOVED FROM THAT EVENT  (OF TRIBULATION) AND LIVE FOREVER WITH JESUS IN THE FAMILY OF GOD?
2 "(For he saith, I have heard thee in a time accepted, and in the day of salvation have I succoured thee: behold, now is the accepted time; behold, now is the day of salvation.)" (2nd Corinthians 2:6)
—————————————————
DAILY CHRISTIAN BIBLICAL QUESTIONS AND ANSWERS:
—————————————————
The Incarnate God And Human DNA
https://gracethrufaith.com/ask-a-bible-teacher/the-incarnate-god-and-human-dna/
QUESTION:    If and it is so that Yeshua is God manifest in the flesh, then does it not mean that He is, was and always shall be God? One of your commentaries on Christmas says He was only God at conception, and that is misleading.
In His pre-incarnate state He visited people throughout the Tanakh, and when He chose to be revealed as God manifest in the flesh as Yeshua, that was at conception and He does not have any human DNA because as Hebrews points out, a special body was prepared for Him ahead of time to fulfill Abba's will.
ANSWER:    As you indicated I wrote the following in my Christmas comentary. "He didn't become the Incarnate God somewhere along the path of His life, or even when He emerged from Mary's womb. He had been such from the moment of conception."
I didn't say He became God at the moment of conception, I said He became the Incarnate God then. Big difference.
But if He doesn't have any human DNA how did He become a man to save mankind? (Hebrews 2:14-17) Didn't the Holy Spirit supernaturally fertilize Mary's egg? How else could He be Adam's next of Kin, a descendant of David's and heir to his throne? Where in Hebrews did you find this? Either someone has misled you or else we all have a problem of eternal significance.
Nephilim Genes In Our DNA?
https://gracethrufaith.com/ask-a-bible-teacher/nephilim-genes-in-our-dna/
QUESTION:    Could it be possible that some of us living today have nephilim genes?
ANSWER:    Probably not. The last of them were wiped out nearly 4000 years ago. However some people believe there may be a new crop of Nephilim among us, only today they're called aliens. They base this on the King James translation of Daniel 2:43.
"And whereas thou sawest iron mixed with miry clay, they shall mingle themselves with the seed of men: but they shall not cleave one to another, even as iron is not mixed with clay."
According to this view, the phrase they shall mingle themselves with the seed of men implies that "they" are not of human origin.
The Incarnate God And Human DNA
https://gracethrufaith.com/ask-a-bible-teacher/the-incarnate-god-and-human-dna/
QUESTION:    If and it is so that Yeshua is God manifest in the flesh, then does it not mean that He is, was and always shall be God? One of your commentaries on Christmas says He was only God at conception, and that is misleading.
In His pre-incarnate state He visited people throughout the Tanakh, and when He chose to be revealed as God manifest in the flesh as Yeshua, that was at conception and He does not have any human DNA because as Hebrews points out, a special body was prepared for Him ahead of time to fulfill Abba's will.
ANSWER:    As you indicated I wrote the following in my Christmas comentary. "He didn't become the Incarnate God somewhere along the path of His life, or even when He emerged from Mary's womb. He had been such from the moment of conception."
I didn't say He became God at the moment of conception, I said He became the Incarnate God then. Big difference.
But if He doesn't have any human DNA how did He become a man to save mankind? (Hebrews 2:14-17) Didn't the Holy Spirit supernaturally fertilize Mary's egg? How else could He be Adam's next of Kin, a descendant of David's and heir to his throne? Where in Hebrews did you find this? Either someone has misled you or else we all have a problem of eternal significance.
Do We All Have The Same DNA?
https://gracethrufaith.com/ask-a-bible-teacher/do-we-all-have-the-same-dna/
QUESTION:    If we are all descended from Adam and Eve, do we all have the same DNA? I always thought that as far as races go, the Jewish race is different from all other races. Was the DNA of the Jewish people changed, I wonder?
ANSWER:    Most of human DNA is identical, the exception being individual physical characteristics. (This is what makes DNA identification possible).
A few years ago, scientists learned that there's a special marker in the DNA of the descendants of Aaron, the brother of Moses and the first Jewish High Priest. All priests have to be descended from him so this marker can be used to determine who will be qualified to serve as a priest in the coming Temple to be built in Israel.
—————————————————-
NEWS CLIPS/ARTICLES OBTAINED FROM MANY SOURCES – INCLUDING

Tracking bible prophecy.org
Rapture Ready News
Prophecyupdate.Com
Main News Channels
End Times Headlines
Prophecyupdateblogspot.com
Stevequayle.com
Gracethrufaith.com
Nowtheendbegins.com
Other Christian Sites
(CLICK ON) LATEST DAILY NEWS CLIPS:
ISRAEL NEWS:
THE MIDDLE EAST PEACE PLAN IS "ANTI GOD" – (GOD WILL NOT ALLOW JERUSALEM TO BE DIVIDED).
ZECHARIAH 12:2-3
Zech. 12:2 Behold, I will make Jerusalem a cup of trembling unto all the people round about, when they shall be in the siege both against Judah and against Jerusalem.
WORLD TERRORISM – WARS
GENERAL WORLD NEWS:
GENERAL WORLD CORONAVIRUS NEWS:
WORLD FINANCE:
1Tim. 6:10 For the love of money is the root of all evil: which while some coveted after, they have erred from the faith, and pierced themselves through with many sorrows
MASSIVE EARTH CHANGES/EARTHQUAKES/VOLCANOES ETC:
2Chr. 7:13 If I shut up heaven that there be no rain, or if I command the locusts to devour the land, or if I send pestilence among my people;
2Chr. 7:14 If my people, which are called by my name, shall humble themselves, and pray, and seek my face, and turn from their wicked ways; then will I hear from heaven, and will forgive their sin, and will heal their land
CHRISTIAN AND RELIGIOUS WORLD NEWS:
Matt. 24:9 Then shall they deliver you up to be afflicted, and shall kill you: and ye shall be hated of all nations for my name's sake.
Matt. 24:10 And then shall many be offended, and shall betray one another, and shall hate one another
EXTRA WORLD – ALTERNATIVE NEWS:
Please keep in mind that this collection of News Articles is mainly concerning America, but also take note that what happens in America will also "Dramatically" affect Australia and the rest of the World "Massively".
—————————————————-
WORLD – PROPHETIC NEWS ARTICLES PRESENTATION  (TUESDAY 17th NOVEMBER 2020)
MIDDLE EAST AND WORLD WAR LOOMING THE BUILD UP TO PSALM 83  – ISAIAH 17 AND GOG OF MAGOG WARS EZEKIEL 37-38:
THE WHOLE WORLD IS UNSTABLE FINANCIALLY, POLITICALLY, PHYSICALLY, MORALLY, GODLY: – AND BECOMING MORE SO DAILY. (WE ARE IN THE BEGINNING OF SORROWS (MATT 24:8)
THE BIBLE STATES THAT IT WILL ONLY GET WORSE BEFORE THE START OF THE TRIBULATION OF MANKIND – (REVELATION 6)
But before that we have to go through the Birth Pangs, leading up to the Tribulation of Mankind; and I feel that the beginning of Matthew 24 explains that time very well. We are currently in the Birth Pangs (Even though Matthew 24: is directed at the Jewish Nation, it still reflects Biblical Prophecy for the whole World at this time):
Matt. 24:6 And ye shall hear of WARS AND RUMOURS OF WARS: see that ye be not troubled: for all these things must come to pass, but the end is not yet.
Matt. 24:7 FOR NATION SHALL RISE AGAINST NATION, AND KINGDOM AGAINST KINGDOM: and there shall be famines, and pestilences, and earthquakes, in divers places.
—————————————————-
GENERAL PROPHETIC NEWS SECTION:
—————————————————–
THE GREAT RESET AND THE COMING TRIBULATION
https://prophecyupdate.blogspot.com/ – Jonathan Brentner
The first piece of this puzzle is The Great Reset, a term the World Economic Forum (WEF) uses to promote their vision of a one world government. This represents the ultimate goal of all the elite globalists in the world. Many excellent articles and prophecy updates such as one by Tom Hughes cover this topic well.
An excellent article on this is Own Nothing And Be Happy": The Great Reset's Vision Of The Future, by Tyler Durden. He writes this about what he gleaned from the WEF website:
Using COVID-19 lockdowns and restrictions to push through this transformation, the great reset is being rolled out under the guise of a 'Fourth Industrial Revolution' in which older enterprises are to be driven to bankruptcy or absorbed into monopolies, effectively shutting down huge sections of the pre-COVID economy. Economies are being 'restructured' and many jobs will be carried out by AI-driven machines.
In a short video showcased on social media, the WEF predicts that by 2030, "You'll own nothing and you'll be happy."
In an open letter to President Donald Trump dated October 25, 2020, Catholic Archbishop Carlo Maria Viganò wrote these chilling words about The Great Reset:
The purpose of the Great Reset is the imposition of a health dictatorship aiming at the imposition of liberticidal measures, hidden behind tempting promises of ensuring a universal income and cancelling individual debt. The price of these concessions from the International Monetary Fund will be the renunciation of private property and adherence to a program of vaccination against Covid-19 and Covid-21 promoted by Bill Gates with the collaboration of the main pharmaceutical groups. Beyond the enormous economic interests that motivate the promoters of the Great Reset, the imposition of the vaccination will be accompanied by the requirement of a health passport and a digital ID, with the consequent contact tracing of the population of the entire world. Those who do not accept these measures will be confined in detention camps or placed under house arrest, and all their assets will be confiscated.[ii]
This is the vision that the wealthiest and most powerful people in the world have for the inhabitants of earth. And make no mistake, they have powerful allies in both the Republican and Democratic parties in the United States as well as in high level government leadership positions throughout the world.
It's important that we understand the ultimate goal motivating those hoping to steal the election from President Trump.
The WEF hopes to fully implement their Marxist vision by 2030, which by no coincidence is exactly the year set by the UN for fully realizing their Marxist dream of utopia as stated in the seventeen goals of their Agenda 2030. 
If they are to make their aspirations a worldwide reality by 2030, they must start making tangible progress now in the United States, but therein lies their greatest problem. President Trump vigorously opposes the plans of the elite to enslave the people of the United States to The Great Reset.
On the campaign trail, He repeatedly stated that "as long as he was president, America would never be a socialist nation." In other words, he will never allow the U.S. to join The Great Reset.
The globalists of our world and the deep state within America need something more drastic to meet their timetable of bringing the U.S. and thus the world under their domain by 2030.
This takes me to what I call "THE GREAT SETUP."
THE GREAT SETUP
I pray I am wrong about my take on the scenario unfolding in the U.S., but it's the putting of all these things together that makes me wonder if this is all a big setup for disaster in America.
LET'S REVIEW WHERE WE ARE AT:
An abundance of evidence exists pointing to election fraud is something the courts will not be able to ignore. It goes well beyond what I mentioned earlier in this post.

The mainstream media, which is surely aware of the massive amount of evidence pointing to election fraud, unceasingly pounds out the narrative that Joe Biden is the President-elect and only fools dare doubt them on this.

The media is thus purposely raising the expectation of victory with all those on the left.

A Biden victory with a likely Republican Senate helps the left, but it leaves them short of being able to implement their draconian measures necessary to speed up the implementation of The Great Reset within the U.S.

The elite globalists and deep state cannot allow President Trump to remain President until January 2025. That would be disastrous to their plans.
There's also this. Even with what they believe is a clear and unchallengeable victory for Biden, the radical left's hatred and anger at President Trump and all his supporters has not subsided one bit, not one iota; it's still as strong, if not stronger than ever. Consider this quote from the website One News now from a November 13, 2020 article:
Bolstered by Joe Biden's expected win over Trump, the so-called Resistance movement of Democrats and "Never Trump" Republicans is blatantly calling for Trump supporters to be punished if they voted for him and put out a yard sign, cheered for him and defended his policies, or served in his administration.[iii]
Now combine the still seething rage of the radical left in America with the possible announcement that the courts have overturned Biden's victory in Pennsylvania and that recounts in the Michigan and Georgia show clear victories for the President. Would not the pent up rage of the left explode into violence on the streets at the news of a Trump victory? I think so.
As the evidence mounts day by day and hundreds of people come forward attesting to the election fraud in all of the swing states that currently lie in the Biden win column, my confidence in a ultimate Trump victory grows. At the White House, a prominent staffer for the President says they are planning for a second term; Trump is totally confident of victory.
I believe the great setup is this: By calling the election early for Biden, the media hyped the expectations of the left to a fever pitch, which sets them up for over-the-top fury should the Supreme Court give the election to President Trump. This outcome now appears to be a distinct possibility given the massive amount of evidence that the Trump team is assembling.
If this happens, I believe we will see the greatest outbreak of violence in America since the Civil War. Was the writing on the garage door indicative of the ultimate plans of the elite globalists, "Elections No – Revolution Yes!"? I think it was.
Such violence would make the U.S. extremely vulnerable to foreign enemies. And shoud the revolutionists overturn the government and put their person in charge (hint: it will almost certainly not be Joe Biden), they will place the United States on a glide path to the Great Reset.
I cannot write about such a dire possibility without mentioning our hope in the soon appearing of Jesus Christ to take us home. Our ultimate hope is not in anything temporal whether it be "four more years" or an even greater America. Our departure to the place Jesus is preparing for us constitutes our ultimate and immediate expectation (John 14:2-3).
The articles I read on The Great Reset tell me that the seven-year tribulation is approaching faster than we can imagine. The many things that I see about the future plans for the COCID-19 vaccine scream the future fulfillment of Revelation 13:11-18; I sometimes wonder how it's possible that the rapture has not already happened.
Step by step, the globalists are slowly gaining more control over our world. America, however, remains an elusive prize for them.
The fulfillment of 1 Corinthians 15:50-56, Philippians 3:20-21, and 1 Thessalonians 4:13-5:10 is so very close. As I finish writing this post, the reality of the nearness of our departure from this world seems more real than ever to me.
I would be foolish to predict the timing of the rapture, but I also believe it would be unwise to assume it cannot happen this year or next year. With the seven-year tribulation closing in on us like an out of control freight train, we know that our departure, which must happen first, is ever so close.
Perhaps things will turn out differently than I imagine with the great setup. But even if the Democrats succeed in stealing the election from President Trump, the perilous times we now experience will get much, much worse and so the nearness of our ultimate redemption.
Maranatha!
————————————————-
https://prophecyupdate.blogspot.com/ – Richard Moorhead
A leading globalist elite closely associated with the World Economic Forum has openly predicted that the world will never return to a sense of normalcy that existed prior to the coronavirus pandemic. 
Klaus Schwab made the concerning claim in his new book, "The Great Reset."
"Many of us are pondering when things will return to normal," wrote Schwab in The Great Reset. "The short response is: never. Nothing will ever return to the 'broken' sense of normalcy that prevailed prior to the crisis because the coronavirus pandemic marks a fundamental inflection point in our global trajectory."
Schwab went on to predict that human history would be differentiated between an era before the pandemic and what comes after. He likened the historical event of the coronavirus pandemic to the birth of Christ, a peculiar slight to Christians who view the life of Jesus as an event quite unlike the spread of a disease.
"Radical changes of such consequence are coming that some pundits have referred to as 'before coronavirus' (BC) and 'after coronavirus' (AC) era. We will continue to be surprised by both the rapidity and unexpected nature of these changes – as they conflate with each other, they will provoke second-, third-, fourth- and more-order consequences, cascading effects and unforeseen outcomes," writes Schwab.
In addition to being a longstanding patron of the globalist WEF's yearly Davos gatherings, Schwab was a steering committee member of the Bilderberg Meetings. He was listed as an "international" member of the Bilderberg group's executives, despite being a German national.
Managerial elites have spoken in open terms about their plans to redistribute the private property of average people to mega-corporations and governments, compel the public to eat insects as a replacement for meat, and to gradually eliminate the use of personal automobiles.
Schwab staked out his vision of digitized corporate dominance of society in a recent speech given to the World Economic Forum.
————————————————-
https://prophecyupdate.blogspot.com/ –
According to Wikipedia, "in news media, an echo chamber is a metaphorical description of a situation in which beliefs are amplified or reinforced by communication and repetition inside a closed system and insulates them from rebuttal. By visiting an "echo chamber", people are able to seek out information that reinforces their existing views, potentially as an unconscious exercise of confirmation bias. This may increase social and political polarization and extremism."
As Wikipedia continues, "the term is a metaphor based on the acoustic echo chamber, where sounds reverberate in a hollow enclosure. Another emerging term for this echoing and homogenizing effect on the Internet within social communities, such as Facebook, Instagram, Twitter, Reddit, etc.; is cultural tribalism. Many scholars note the effects that echo chambers can potentially have on citizen's stance and viewpoints, more specifically what implications this effect will have on politics."
While Vice recently reported that alternatives to facebook and twitter such as Parler, Gab, MeWe and Rumble are creating a massive "right-wing echo chamber" with the subtitle, "here's why that's dangerous", and the Washington Post reporting 3 weeks ago that facebook served as a massive 'right wing echo chamber' as well, perhaps never before in American history have we had an 'echo chamber' as vast and pervasive as the mainstream media as illustrated perfectly in the video we've embedded directly below.
With mainstream media outlets all across the country 'echoing' the exact same lines about why 'echo chambers' are 'so dangerous to democracy', if anyone needed absolute proof that it is the mainstream media who are dangerous to America and to our Republic, we get it in this video. Please feel free to share this far and wide with any liberal neighbors or co-workers you have who think that 'Conservatives' and President Trump supporters are the people who are living within 'echo chambers'. 
With 2020 Democrats, big tech and the mainstream media calling all reports of Democrat voter fraud 'disinformation' and 'fake news', with face-book and twitter going to extreme measures to censor any reports damning to 'the left', this Vice story shows just how 'Orwellian' America has become in 2020. Vice actually reported of Parler, Gab and other 'free speech outlets': "while these networks don't pose a danger to the dominance of the mainstream platforms, their growing numbers are creating a right-wing echo chamber where users are exposed to more extremist views and the possibility of being further radicalized."
Are you kidding us? How did ALL of those media outlets use the exact same phrases and terminology unless we're witnessing one of the most dangerous and pervasive 'echo chambers' in world history? …the mainstream media is already calling for a crackdown upon the independent media. 
————————————————-
THINGS TO COME: THE MAIN THREAT FROM CV IS NOT THE DISEASE
https://prophecyupdate.blogspot.com/ – Paul Craig Roberts
The Covid Deception ( https://www.paulcraigroberts.org/2020/09/28/the-covid-deception/ ) was used in the US to justify fraud-ridden "vote by mail" in order to steal the election from President Trump.  Covid's next use is to assault civil liberty. If the Democrats' theft of the election stands, we are likely to get the national lockdown that Biden's Covid adviser favors.  Little doubt that mandatory vaccination will be sold as the way to get released from lockdown.
There have been large protests in Britain and most of Europe against the lockdowns and restrictions on civil liberties mandated in the name of public health.  British journalist Chris Sweeney says he no longer recognizes the Britain that he knew. https://www.rt.com/op-ed/505919-uk-covid-police-state/   The movie, "V for Vendetta," was predictive.  In the movie, the origin of the popular Guy Fawkes masks, a pandemic is engineered in order to establish a dictatorship.  It does look like more control over people, their ability to work, and their movements is what we are headed for.
"Under the pretext of the coronavirus and via an unprecedented terrorist/propaganda operation, governments have successfully conducted the largest human experiment in history [21]. The consequences are staggering and will become more tangible over the next months and years. So far, with the stroke of a pen, governments have (not the virus) reduced humans to mere sheep and cattle: billions have been forced into house arrest or confinement, non-essential businesses were closed and millions of people lost their livelihood in an instant, the ability to move and travel freely was eliminated, the global economy took a nosedive resulting in untold suffering in first-world and, in particular, third-world countries. Additionally, dystopian and extremely intrusive spyware were rolled out to track and monitor citizens (but not government officials) [22]. The stress resulting from the global lockdown, unemployment, and propaganda has initiated a virtual pandemic of suicides and overdoses. In England and Wales, the suicide rate has hit a two-decade's high, meanwhile 75,000 excess Americans are estimated to die from suicide and overdoses due to exacerbated living conditions [23-24].
"If we carefully observe the techniques used by the presstitutes and public health officials during the Covid crisis, it appears that they have conditioned the masses to accept totalitarianism as a solution through the covert use of psychological conditioning techniques used in the military….
 In regard to the coronavirus, the masses have been terrified, suppressed, isolated, subdued, impoverished, and demoralized. Is Covid being used  to reshape and resocialize the masses in order to prepare them for massive changes, such as transnational digital dictatorship?"
Fear is an effective means of destroying liberty and transforming society. 9/11 and Covid have both served to reduce liberty, impair its defense, and enlarge the powers of government and corporations over people.  Consequently, the accountability of government is disappearing and democracy along with it.
————————————————-
THEY SEEM TO WANT THIS WAR
https://prophecyupdate.blogspot.com/ – Wes Rhinier
Right now I give Biden an 80% chance at stealing the White House from us and the communist coup will be complete. While Trump is fighting, he should have drained the swamp like he said he would and maybe he would have more than a 20% chance at defeating this Deep State Election Fraud. Just my opinion.
Put up or shut up time is fast approaching. It is clear and overwhelmingly so that this election is in the process of being stolen. They didn't even make a serious attempt to try and hide it. These communist are on television everyday pretty much saying "yeah, we cheated, so what, what are you going to do about it?"
We know what comes next if they are allowed to pull this heist off. They are already making list. I would hope with everything I have done over the past twelve years that I am pretty high on that list. Those of you who interact here, Welcome, join the list. Here's the thing, if they start hunting their opposition down, I have no intention of waiting for them to come to me.
I think we'll most likely be in a hot Civil War by January 20th. It's possible that they will still make an attempt on Trumps life if they see they are not going to be able to pull this off. Which will be instant Civil War.
Everyone seems to keep holding their breath for one more milestone before we take off the gloves. How many times are we going to move that line in the sand?  Why is it that there seems to always be just one more unforeseen finality to go?
I believe the actual hot Civil War is most likely to be started by the Communist Left if Trump actually pulls this off in court, or if they assassinate Trump then it will be us to go on the attack.
They seem to want this war. Perhaps it's about time we gave it to them. Yes we should wait for the court battles to play out. But honestly there isn't any reason for us to continue kicking this can down the road. We can't live with these communist, any more than they can live with us. They hate us, and everything we stand for. We should not pass this problem down to our children. Actually there won't be any of our children left if these commies succeed.
It's hard to believe that the country of our youth and the generations before is now gone, but it is. Now it is up to us to determine what will rise from this travesty. May we learn from the lessons of the past. May God give us the wisdom and lead us down the right Path, that we are meant to walk. It's time to put our trust in the Lord and hope he will light up our way.
May God have mercy on us.
————————————————-
https://prophecyupdate.blogspot.com/ – Larry Johnson 
The U.S. Army did not conduct a raid in Germany on either Sctyl or Dominion offices or servers. They are foreign nationals and we must operate in accordance with German law. Moreover, the U.S. Army does not have law enforcement powers with respect to such entities.
So what happened? I am reliably informed that a unit under the command of USEUCOM (i.e., United States European Command) did in fact conduct an operation to take control of computer servers. But these servers belong to the CIA, not Dominion or Sctyl. The U.S. military has full authority to do this because any CIA activity in the European theater is being conducted using military cover. In other words, CIA officers would be identified to the German government (and anyone else asking) as military employees or consultants.
Such an operation would have been carried out with U.S. law enforcement present to take custody of the evidence. That means that the evidence will be under the control of the Department of Justice through US Attorneys and can be used in court or other judicial proceedings.
This is not the first time that a military unit attached to EUCOM has compelled a CIA computer facility to hand over evidence. A dear friend of mine (a retired DEA officer) told me about an incident where he entered a CIA facility in Frankfurt backed up by the US Army to get info the CIA was withholding (this took place in the 1980s).
I also have confirmed what Jim Hoft reported the other night–the CIA's Gina Haspel was not informed in advance of this operation. Based on this fact, I think it is correct that action was taken in Germany on territory under U.S. control and that a CIA facility was targeted.
I also have learned that FBI Director Christopher Wray was excluded from this operation. Wray, more than Haspel, has been working aggressively to undermine and sabotage Donald Trump. This means that some other U.S. law enforcement agency (e.g., US Marshals, DEA, Secret Service, etc) had the lead in collecting the evidence.
Sidney Powell is a serious lawyer. She is not going to make a false claim. Period. She embodies honesty and integrity. Given her recent statements on Maria Bartoromo and Lou Dobbs and Eric Bolling, she clearly knows that evidence is being collected that will prove beyond reasonable doubt (i.e., the type of evidence required to obtain a criminal conviction) that the CIA had some sort of nefarious relationship with Dominion Software and that Dominion Software was being used abroad and in the United States to conduct voter fraud.
I fully expect CIA officials to argue they had no idea that Dominion was engaged in such nefarious activity. 
The coup attempt to dethrone Donald Trump continues.
————————————————-
https://prophecyupdate.blogspot.com/ –  jeffrey a. tucker
The New England Journal of Medicine has published a study that goes to the heart of the issue of lockdowns. The question has always been whether and to what extent a lockdown, however extreme, is capable of suppressing the virus. If so, you can make an argument that at least lockdowns, despite their astronomical social and economic costs, achieve something. If not, nations of the world have embarked on a catastrophic experiment that has destroyed billions of lives, and all expectation of human rights and liberties, with no payoff at all. 
AIER has long highlighted studies that show no gain in virus management from lockdowns. Even as early as April, a major data scientist said that this virus becomes endemic in 70 days after the first round of infection, regardless of policies. The largest global study of lockdowns compared with deaths as published in The Lancet found no association between coercive stringencies and deaths per million. 
To test further might seem superfluous but, for whatever reason, governments all over the world, including in the US, still are under the impression that they can affect viral transmissions through a range of "nonpharmaceutical interventions" (NPIs) like mandatory masks, forced human separation, stay-at-home orders, bans of gatherings, business and school closures, and extreme travel restrictions. Nothing like this has been tried on this scale in the whole of human history, so one might suppose that policy makers have some basis for their confidence that these measures accomplish something. 
A study conducted by Icahn School of Medicine at Mount Sinai in cooperation with the Naval Medical Research Center sought to test the whole idea of lockdowns. In May, 3,143 new recruits to the Marines were given the option to participate in a study of extreme quarantine (along with extreme antivirus measures) or not. The study was called CHARM, which stands for COVID-19 Health Action Response for Marines. Of the recruits asked, a total of 1,848 young people agreed to be guinea pigs in this experiment. The remaining ones went about their normal basic training in regular ways. 
The reputation of Marine basic training is that it is tough going but this really does take it to another level. All respect for those who volunteered for this! Also, this is an environment where those in charge do not mess around. There was surely close to 100% compliance, as compared with, for example, a typical college campus. 
What were the results? Incredibly, 2% of the CHARM recruits still contracted the virus, even if all but one remained asymptomatic. "Our study showed that in a group of predominantly young male military recruits, approximately 2% became positive for SARS-CoV-2, as determined by qPCR assay, during a 2-week, strictly enforced quarantine." 
And how does this compare to the control group that was not subjected to the strict regime? 
Have a look at this chart from the study:
Which is to say that the nonparticipants actually contracted the virus at a slightly lower rate than those who were under an extreme regime. Conversely, extreme enforcement of NPIs was associated with a greater degree of infection. 
I'm grateful to Don Wolt for drawing my attention to this study, which, so far as I know, has received very little attention from any media source at all, despite having been published in the New England Journal of Medicine on November 11. 
No national news story that I have found highlighted the most important finding of all: extreme quarantine among military recruits did nothing to stop the virus, compared with a non-quarantine group. 
The study is important because of the social structure of control here. It's one thing to observe no effects from national lockdowns. There are countless variables here that could be invoked as cautionary notes: demographics, population density, preexisting immunities, degree of compliance, and so on. But with this Marine study, you have a near homogeneous group based on age, health, and densities of living. And even here, you see confirmed what so many other studies have shown: lockdowns are pointlessly destructive. They do not manage the disease. They crush human liberty and produce astonishing costs, such as 5.53 million years of lost life from the closing of schools alone. 
The lock-downers keep telling us to pay attention to the science. That's what we are doing. When the results contradict their pro-compulsion narrative, they pretend that the studies do not exist and barrel ahead with their scary plans to disable all social functioning in the presence of a virus. Lockdowns are not science. They never have been. They are an experiment in social/political top-down management that is without precedent in cost to life and liberty. 
————————————————-
https://prophecyupdate.blogspot.com/ –
[JD Farag focuses on clinging to this world vs looking ahead]
————————————————-
WILL A 'HEALTH PASS' CERTIFICATE BEFORE ALLOWING PASSENGERS TO FLY?
https://prophecyupdate.blogspot.com/ – Paul Joseph Watson
Airlines are likely to require passengers to sign up for a "health pass" which includes a digital certificate of vaccination against COVID-19 before allowing them to fly, according to a new report.
The system would be similar in nature to that being considered by Ticketmaster, who it was revealed earlier this week are considering making customers prove they've had the vaccine or a negative coronavirus test before allowing them to purchase tickets.
Ticketmaster later clarified that a final decision on such measures would be up to event organizers but that they were still mulling over the implementation of the system.
Now according to a new report by Axios, airlines are likely to follow the same model.
"Three global alliances representing 58 airlines are pushing governments to allow widespread COVID-19 testing of passengers instead of existing quarantine restrictions that they argue are ineffective and have killed travel demand," states the report.
Airline passengers would be subject to similar measures being considered by Ticketmaster whereby they would have to verify they've been vaccinated or tested negative 24 to 72 hours before the flight.
"The bottom line: No heath pass? No admittance. And perhaps, no flying," states the report.
The system would likely be organized under the auspices of Common Pass, a program sponsored by the World Economic Forum, which is pushing for a post-COVID "Great Reset" that would transform the world.
With Uber and other companies also beginning to refuse services to people who fail to comply with coronavirus restrictions, the "new normal" will likely create a lower caste of refusniks who are barred from traveling, any form of social life, and in the future even basic financial services.
————————————————-
FAUCI: 'NOW IS THE TIME TO DO WHAT YOU ARE TOLD'
https://prophecyupdate.blogspot.com/ – Charlie Spiering
Dr. Anthony Fauci expressed concerns Thursday about an independent society trying to fight the coronavirus, arguing Americans should just listen to public health officials.
Fauci spoke in a forum about working with officials in the United Kingdom who faced a similar problem.
"[E]ach of our countries have that independent spirit, where we don't want to be told what to do," he said. "Well, I understand that, but now is the time to do what you're told."
Fauci spoke at the National Cathedral's 2020 Ignatius Forum about facing a "second wave" of the virus in the Fall and the Winter.
"We're not done, we still need to implement public health measures in a very intense way," he said.
Fauci said he loved the federalist nature of the United States, but indicated it was problematic states had different approaches to fighting the virus.
"We had too much individual approaches towards how we were going to handle the outbreak, so our baseline never came down to the low level where we wanted it to be," he said.
Fauci said there would continue to be a "core of people" who would never take a vaccine, but that it was important to combat misinformation to the larger public about the importance of vaccines.
He said it would be "problematic" if up to 50 percent of Americans refused to take the coronavirus vaccine which would allow the virus to spread. Fauci continued:
I think there has been an anti-authority component to this, we had 'anti-vax' people don't like to be told to be vaccinated. Scientists are often perceived as authoritarian and sometimes in fact they've made that perception themselves by the way they act. I think we can improve on that.
CNN's Jake Tapper Sunday morning told Dr. Fauci that "Christmas is probably not going to be possible."
Dr. Anthony Fauci is an unelected bureaucrat who based his Covid predictions on the garbage IHME models that were off by millions and then later told reporters, "you can't really rely on models."
Now Americans are being told to cancel Thanksgiving and Christmas.
Jake Tapper has no problem with BLM-Antifa terrorists looting, burning down businesses and protesting.
But families are not allowed to peacefully gather for Thanksgiving and Christmas.
————————————————-
THE 3 PHASES OF THE GLOBALIST TAKEOVER OF AMERICA HAS JUST COMPLETED PHASE 1-AMERICANS ARE THE TARGET OF PHASE 2
https://thecommonsenseshow.com/agenda-21-conspiracy-economics/3-phases-globalist-takeover-america-has-just-completed-phase-1-americans-are-target-phase-2 – Submitted by Dave Hodges on Monday, November 16, 2020 – 15:59.
I am working on the biggest story of my journalistic career. Soon, details will be presented which make the information gleaned from Hunter Biden's laptop seem like child[s play. However, before releasing this information, it is important that present the information to an audience that is ready to hear it and understand the implications. Therefore, preparatory articles must be prepared in order to erase as much of the ignorance related to the general population as possible.
The mainstream media (msm) is being used as a tool to convince the American people that the election is over, there was no fraud and even if there was fraud it would not make a difference because the vote totals are too large to overcome. All of these statements are false. Recently, Trump's legal representative, Rudy Giuliani told Fox News (NY) 5 that the President's claims had been disproven as hearsay in court. The two Fox News NY 5 anchors are liars. Only allegations have been brought in court, no discovery or testimony has taken place. All of the President's active lawsuits have been yet to be considered. There are over 5,000 affidavits, offered under the penalty of perjury in which election officials, many of them Democrats have alleged voter fraud and other election wrong doing. Yet, the MSM simply wants the country to ignore the emerging facts. I would also like to point out that Al Gore was given 37 days to have his day in court with regard to the 2000 election. Why are the Democrats and the MSM so determined to sweep all the evidence under they carpet as they proclaim it is time to move. However, Biden's extreme leftist elf, George Stephanopoulos, says the same rules that protected Gore's 2000 campaign interests should not apply to Trump and his supporters in a case of "rules for thee, but not for me".
The mainstream media is controlled by 6 entities. As far as global conspiracies go, this is simple. America would be wise to disconnect from the MSM entirely, so they can fully see what is coming. What is coming is being obscured by the MSM. For example, it is clear that the Democrats and their media minions are doing to the "two-step" in which they say "No evidence of fraud and if there is, it is not enough to make a difference". This is how they are neutering all opposition. 
Why are the Democrats and their MSM gophers in such a hurry to bury this fraudulent election. As South Dakota Governor, Kristi Noem, would have you correctly believe that there are many moving parts to this election, the fraud and the various motives for fraud. Although Noem did not fully elaborate, it is likely that she knows what I know about the stakeholders behind this coup.
The 3 Phases are encapsulated below:
There is the Democratic Party itself. Pelosi, Feinstein, Schumer, Clinton, et al, knows exactly what we already know. The Democrats cannot legitimately win a non-compromised election without massive cheating. Election and voter fraud is as much a part of campaigning that media advertising and public appearances. Democrats are simultaneously political whores and gypsies all rolled into one. There are no exceptions. If the Democrats were the only entity in this coup, Americans would have to settle for tax and spend, high interest rates, expensive and unproven climate change policies and evisceration of all Constitutional liberties. But what lies ahead for America is far worse than this.

The controllers of the Democratic Party are the Deep State who are well-paid operatives that are paid to bring about the fall of nationalism and rise of globalism out of the ashes that they create. The most notorious are names like Kissinger, the late Brzezinski and the controllers in the Democratic Party who have names like Clinton, and Pelosi. Soros may be the most infamous administrator of the group. Their job is to create the national chaos that will lead to a national fall and the rise of the infamous new world order. Cancel culture best reflects their desires which embodies the phrase "out of chaos comes order". Taken for granted practices such as the accumulation of wealth, private property, etc., will go by the wayside. Their goal, as evidenced in the TPP in which Trump destroyed is typical of the corporatocracy that will befall our former country. In short, America, you are being pushed into a form of neo-feudalism in which you will own nothing, are exploited for your labor, will possess no civil liberties and will be part of a systemic and planned depopulation agenda as the latest group of "useless eaters" will be systematically exterminated.  In order for this socialist utopia to come to fruition, America and all opposition to the takeover must be destroyed. The information related to what I am going to release has to do with depopulation and the destruction of every American's life. Even if Biden-Harris have a smooth transition to power, and we must remember that these people are Bolsheviks. at their heart, and the Bolsheviks have never had a major regime change without a holocaust, a purge or whatever you want to call it. As President Trump has stated, "they are after you, I am just in the way".

The final group embodied by this take over of America and the subjugation of the entire planet, through schemes such as economic destroying COVID lockdown schemes, the fall of the entire planet is underway and turning the corner towards completion. Who makes up the membership of this group. You have heard of the leader. His name is Satan. He has an inner circle which includes the Pope and others who are filthy rich, but you will never know their names as all aware people are too afraid to speak the names. Their intent is to kill every human being. They are progressively destroying us, because if humanity ever united under the Lord Jesus, they would be destroyed.
One more noteworthy point should be mentioned. The manner in which they keep the people of the Earth from rising up is to created financial allegiances from lower-level minions such as the Clintons. This is the most elaborate multi-level marketing scheme in history. However, their Brownshirts (ie Clintons') will be cast aside as all Brownshirts are and have been throughout history!!!
Group #3 in this power base is in the process of enabling the  New World Order and they will destroy the average person before completing the same task on their own. More on how they are going to do this in the next installment of this series.
————————————————-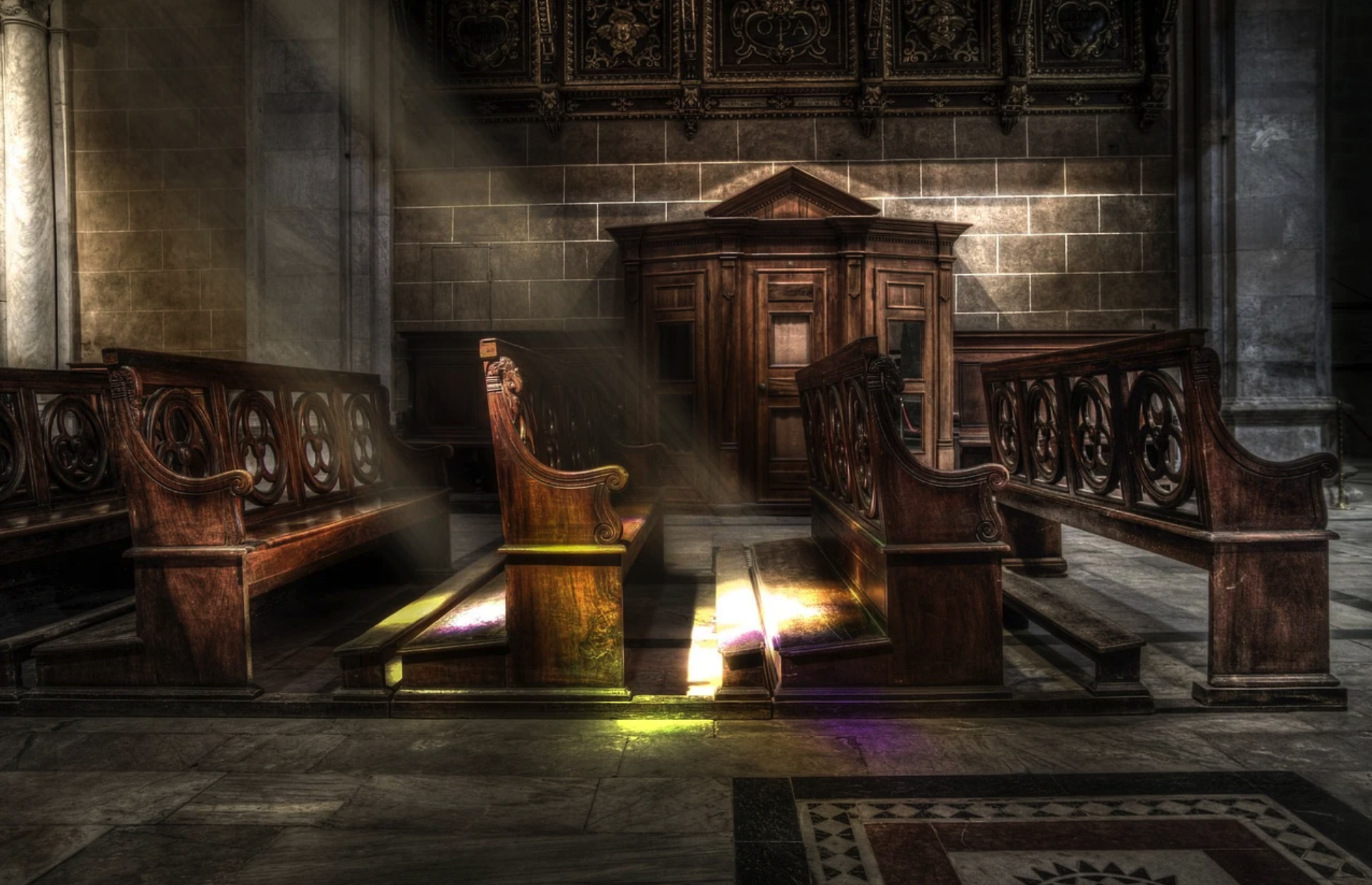 The evangelical movement in the United States has reached a moment of reckoning.  To the surprise of many readers, this is actually not an article about Donald Trump.  Yes, evangelicals have become very closely linked to President Trump over the past four years, and this has deeply affected how many outsiders view the evangelical movement.  But no matter what happens politically, evangelical churches will just continue to keep doing what they have been doing.  In the long-term, the success of evangelical Christianity in America does not depend on the political success of Donald Trump. (

READ MORE…

)
————————————————
JESUS CHRIST RETURN FOR HIS CHURCH IS "IMMINENT"
Matt. 7:27 And the rain descended, and the floods came, and the winds blew, and beat upon that house; and it fell: and great was the fall of it.
Matt. 24:38 For as in the days that were before the flood they were eating and drinking, marrying and giving in marriage, until the day that Noe entered into the ark,
Matt. 24:39 And knew not until the flood came, and took them all away; so shall also the coming of the Son of man be
——————————————–
DON'T WAIT FOR THE LAST MINUTE
We are currently in the "Birth Pangs" pending the coming "7 year TRIBULATION" period, where all the Nations on Earth will be subject to God's Wrath on an "UNGODLY" World. The Rapture of Jesus Christ Church is "TOTALLY" imminent; And what will follow after that will be massively more devastating that we are seeing right now (Read

Revelation Ch 6 – 22

) God is trying to get everyone's attention to the coming Judgments; He does not want "ANYONE" to perish, but all to come to repentance. He loves us, but will not stand idly by and watch the World, (His Creation) turn to sin and debauchery). We are currently living in a fallen "Satanic" World where "EVIL", is totally accepted, "and God and his Love for his Church": is being exponentially rejected. The time has come when God HAS TO intervene, and he is (The prophetic word listed in his Word the Bible is being fulfilled exponentially).
——————————————————
THE NEW WORLD ORDER:
ONE WORLD GOVERNMENT – ONE WORLD ECONOMIC SYSTEM – ONE WORLD RELIGION
Dan. 9:27 And he shall confirm the covenant with many for one week: and in the midst of the week he shall cause the sacrifice and the oblation to cease, and for the overspreading of abominations he shall make it desolate, even until the consummation, and that determined shall be poured upon the desolate
Dan. 7:24 And the ten horns out of this kingdom are ten kings that shall arise: and another shall rise after them; and he shall be diverse from the first, and he shall subdue three kings
Rev. 17:12 And the ten horns which thou sawest are ten kings, which have received no kingdom as yet; but receive power as kings one hour with the beast
—————————————————-
THE MARK OF THE BEAST:
DON'T TAKE THE MARK OF THE BEAST WHICH IS (CHANGING YOUR D.N.A.) AND GIVING YOUR CONTROL OVER TO THE "BEAST SYSTEM" – THIS IS AN ABONOMINATION TO GOD: (YOU ARE HIS CREATION):
Rev. 13:14 And deceiveth them that dwell on the earth by the means of those miracles which he had power to do in the sight of the beast; saying to them that dwell on the earth, that they should make an image to the beast, which had the wound by a sword, and did live.
Rev. 13:15 And he had power to give life unto the image of the beast, that the image of the beast should both speak, and cause that as many as would not worship the image of the beast should be killed.
Rev. 14:9 And the third angel followed them, saying with a loud voice, If any man worship the beast and his image, and receive his mark in his forehead, or in his hand
THE PUNISHMENT FROM GOD FOR THOSE WHO TAKE THE MARK AND WORSHIP THE "BEAST SYSTEM":
Rev. 14:10 The same shall drink of the wine of the wrath of God, which is poured out without mixture into the cup of his indignation; and he shall be tormented with fire and brimstone in the presence of the holy angels, and in the presence of the Lamb:
 (YOU ARE GOD'S CREATION – CHANGING YOUR D.N.A. AND/OR GIVING YOUR ALLEGANCE TO ANOTHER ENTITY I.E. (THE ANTICHRIST) – IS AN ABONOMINATION TO GOD):
————————————————-
THE FUTURE CONONAVIRUS INJECTION AT THIS POINT IN TIME ALSO APPEARS TO BE "MASSIVELY" AGAINST GOD AS IT WILL IS ALSO TAINTED WITH A CHANGE IN YOUR (R.N.A. WHICH CHANGES YOUR D.N.A.) AND WILL ALTER YOUR BODY IN MANY WAYS, (INCLUDING DEATH).