God Has Shut The World Down…Be Still and Know He is God!

280K subscribers
Please Help Support This Ministry:

https://www.paypal.me/watchman1963

Cash App : $watchman1963 Please subscribe to my backup channel:

https://www.youtube.com/channel/UC4nc…

Current Events Linked To Biblical Prophecies. Everything is unfolding just as the bible foretold. Wars, Volcanic Eruptions, Earthquakes, Extreme Weather, Christian Persecution, Violence and more!
Matthew 24:3-14 3 Now as He sat on the Mount of Olives, the disciples came to Him privately, saying, "Tell us, when will these things be? And what will be the sign of Your coming, and of the end of the age?" 4 And Jesus answered and said to them: "Take heed that no one deceives you. 5 For many will come in My name, saying, 'I am the Christ,' and will deceive many. 6 And you will hear of wars and rumours of wars. See that you are not troubled; for all these things must come to pass, but the end is not yet.
7 For nation will rise against nation, and kingdom against kingdom. And there will be famines, pestilences, [b] and earthquakes in various places. 8 All these are the beginning of sorrows. 9 "Then they will deliver you up to tribulation and kill you, and you will be hated by all nations for My name's sake. 10 And then many will be offended, will betray one another, and will hate one another.
11 Then many false prophets will rise up and deceive many. 12 And because lawlessness will abound, the love of many will grow cold. 13 But he who endures to the end shall be saved. 14 And this gospel of the kingdom will be preached in all the world as a witness to all the nations, and then the end will come.
————————————————-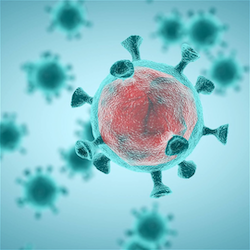 Coronavirus disease (COVID-19)
Get the latest information from the Australian Government Department of Health about COVID-19.
Department of Health 
Watchman Report: Happening Now (Covid 19 Update) – Must See!!!

166K subscribers
 

Watchman Report: Happening Now (Covid 19 Update) Pastor Jack Hibbs and Don Stewart discuss the Coronavirus Facebook:

https://goo.gl/jhJHyL

Instagram:

https://goo.gl/TkQ4hD

Website:

https://goo.gl/y1gCnV Calvary Chapel Chino Hills www.calvarycch.org All the signs of the last days are converging at the same time. Bible Prophecy is happening right before our eyes and like birth pains, the predicted events are happening more frequently and more intently. Never, in the history throughout the world have so many forces, including economic, scientific, techno-logic, ecologic, cultural, geopolitical, moral, spiritual and religion, converged together to bring this world that's already teetering over the edge into the abyss, to a point of no return.

Jesus said when you see all these signs happening, know that I am near, even at the door.
————————————————-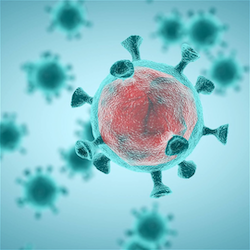 Coronavirus disease (COVID-19)
Get the latest information from the Australian Government Department of Health about COVID-19.
Department of Health 
Dawn of the Digital Dollar-Russias Sarmat Missile-New Rat Virus in China & More News

57.6K subscribers
 

You will hear the following in this Broadcast: -Man in China dies of NEW deadly virus with 32 others tested -Double Whammy In India: Bird flu Comes Knocking In Times Of Lockdown -Russia completes upgrade of facilities for serial production of Sarmat ICBMs -Russia to speed up testing of hypersonic missile Tsirkon -Mobile phone industry explores worldwide tracking of users -Thousands of inmates released as jails face coronavirus threat -Countries Starting to Hoard Food, Threatening Global Trade -CASHLESS SOCIETY: DEMOCRATS PROPOSE 'DIGITAL DOLLAR' RUN BY THE FED -Nearly half of New York City's coronavirus cases found in adults under 45 -'Postal Service will not survive the summer.' Lawmakers warn it could go bankrupt -Trader Joe's closes 2 stores after workers test positive -Amazon ramps up cleaning and sends home exposed employees as coronavirus spreads to 10 warehouses -Fired Americans Send Unemployment Websites Crashing Down -Three HUNDRED inmates from New York City's notorious Rikers Island with less than a year left of their sentence will be released
————————————————-
God will help Israel persevere amid corona crisis, Netanyahu says – TV7 Israel News 26.03.20

 

Today's top stories 26.03.20; 1) Jerusalem is stepping up its efforts to limit the spread of the coronavirus, as it struggles to keep the situation under control. 2) Amid the persisting efforts to combat the corona contagion in Israel; the Foreign Ministry in Jerusalem is battling against time, to try and help all Israelis abroad, who are keen on returning home. 3) The Palestinian Authority announces a first Palestinian victim to the coronavirus.
————————————————-
End Times Signs prophecy update, March 2020

62.9K subscribers
 

FREE SURVIVAL KIT:

https://bit.ly/2U68k4F

PATREON:

https://bit.ly/2IeBRT3

PAYPAL:

https://bit.ly/2VLPwsq END TIMES SIGNS prophecy update this week News report: welcome to signs and wonders my prophecy watchers. In this watchman report end times prophecy update. We discuss , strange sounds and animal behaviours end times, end times signs, end times news, end times events, bible prophecy, prophecy in the news, tornado,Volcanoes, Earthquakes, Wildfires, Record Breaking Weather, Hurricanes, Cyclones, Typhoons, Tornadoes, floods, war and rumours of war, president Donald Trump, politics, Strange weather, strange events, apocalyptic signs, apocalyptic events, strange weather phenomenon and end times signs latest events in our prophecy 2020 update. end times signs 2020 end time signs 2020 prophecy is happening more with strange weather and strange events We live in perilous times and are dealing with floods, storms, hail, fire, wildfires, earthquake after earthquake, volcano eruptions and more. There is always prophecy in the news. We are in perilous times. the Global increase of global warning and climate change.activity..( Volcanoes, Earthquakes, Wildfires, Record Breaking Weather, Hurricanes, Cyclones, Typhoons, Tornadoes, floods, war and rumors of war ect.) is a sign that this year we will see a increase in the Birth Pangs worldwide Prophetic end time events..
————————————————-
LATEST NEWS CLIPS – ARTICLES FRIDAY 27th MARCH 2020
WE PREACH THE BLESSED HOPE FOR THE FUTURE IN JESUS CHRIST OUR SAVIOUR
Rev. 3:3 Remember therefore how thou hast received and heard, and hold fast, and repent. If therefore thou shalt not watch, I will come on thee as a thief, and thou shalt not know what hour I will come upon thee.
Prov. 14:12  There is a way which seemeth right unto a man, but the end thereof are the ways of death.
Is. 52:10 The LORD hath made bare his holy arm in the eyes of all the nations; and all the ends of the earth shall see the salvation of our God
Jer. 25:31 A noise shall come even to the ends of the earth; for the LORD hath a controversy with the nations, he will plead with all flesh; he will give them that are wicked to the sword, saith the LORD
——————————————-
DAILY CHRISTIAN BIBLICAL QUESTIONS AND ANSWERS:
——————————————-
Church Goer Or Believer?
https://gracethrufaith.com/ask-a-bible-teacher/church-goer-or-believer/
QUESTION:    Recently I read that end times prophecy turned you from life long churchgoer to born again believer. Can you explain what you meant? Wouldn't your going to church faithfully mean that you believed in God and subsequently Jesus? After all, isn't it simply a belief in Jesus and that he died for us enough?
ANSWER:    There are many lifelong churchgoers who aren't saved and I was one of them. Sure, I "believed" in Jesus in the intellectual sense, and I believed He died on a cross. But I didn't believe He died for my sins. I didn't think I was a sinner, so I didn't think I needed a Savior. Therefore I never asked Him to save me.
The church I had attended for most of my life didn't teach the need for that. We were taught that becoming a member of the church and trying to live a good life is all that's necessary to guarantee a place in heaven when we die.
When I was forty years old, a friend gave me some recorded teachings on Bible prophecy—past, present, and future. After doing some homework, I became convinced that God is everything He claims to be, and that He sent His son to die for me so I could live forever with Him. I finally asked Him to save me, and that's when I was born again as one of His children (John 1:12-13).
Now I know that no matter how much time we spend in church, we aren't saved until we admit we are sinners, believe the Lord died for our sins and rose again, and ask Him to save us (Romans 10:9-10,13).
Believer Or True Believer?
https://gracethrufaith.com/ask-a-bible-teacher/believer-or-true-believer/
QUESTION:    I have a question concerning the difference between "believers" and "true believers" and the Rapture. I have many friends and relatives who believe that Jesus is the son of God and believe that he died on the cross for our sins, but they do not have Jesus as Lord of their lives and it seems they have no relationship or fellowship with Christ. According to John 3:16 will they be taken in the Rapture just based on their belief in Jesus or will they have to endure the Tribulation?
ANSWER:    John 3:16 is just one of many verses that identify our belief in what Jesus did for us as the single qualification for salvation. The Greek word for belief is pisteuo. Its primary meaning is, "to think to be true, to be persuaded of, to credit, or place confidence in the thing believed." John 6:28-29 & 6:40, Romans 10:9, Ephesians 1:13-14 and others all use the same word.
This kind of belief is more than just an intellectual assent, it's an emotional commitment, something we've staked our eternal destiny on. The Greek word for faith comes from the same root. It usually manifests itself in the form of changed behavior, but not always, so there's no specific outward sign that can prove your belief to others or theirs to you. Only the Lord knows for sure who are His because only He knows the inner thoughts of our heart. (1 Cor. 4:5). But all who possess this belief will go in the rapture no matter what their life looks like to others.
Is There A Difference Between A Believer And A Disciple?
https://gracethrufaith.com/ask-a-bible-teacher/is-there-a-difference-between-a-believer-and-a-disciple/
QUESTION:    I was hoping you could clarify something for me. Specifically, I know I am saved because of what I believe. That being said, when Jesus talks about being a disciple, he talks about leaving family, friends, and everything behind to follow him. I understand he was talking about those around him at the time yet at the same time, we are challenged to become a disciple. Is there a difference between being saved and being a disciple?
ANSWER:    I believe you're referring to Luke 14:25-27.
Large crowds were traveling with Jesus, and turning to them he said: "If anyone comes to me and does not hate his father and mother, his wife and children, his brothers and sisters–yes, even his own life–he cannot be my disciple. And anyone who does not carry his cross and follow me cannot be my disciple."
This is a reference to the first commandment. In effect Jesus was saying that we're not to venerate anything more than God, but are to love Him with all our heart, soul and mind (Matt.22:37). In the historical sense, He knew that many were following Him just because He fed them and healed their sick. But the same idea holds true today. When we come to the Lord we're to make our whole beings a living sacrifice to Him. It's our spiritual act of worship, the expression of our gratitude for being saved. (Romans 12:2)
A disciple is a follower, or student. In Matt. 28:19 He told the 11 to make disciples of all nations (people). I think He was implying there should be no difference between being saved and being a disciple.
Like it is with all things concerning the Lord this is a matter of the heart, not a requirement for specific behavior. We're not being told to go off and abandon our responsibilities, but to make Him our first love by such a wide margin that our feelings for home and family or anything else that distracts us from loving Him are almost like hate in comparison.
What's The Difference Between Saying And Believing?
https://gracethrufaith.com/ask-a-bible-teacher/whats-the-difference-between-saying-and-believing/
QUESTION:    What is the difference between believing in your heart when praying the sinner's prayer and just telling Jesus that you believe? Or is there a difference?
ANSWER:    If we're like most people, we don't always say what we mean and we don't always mean what we say. And the more pressure we feel, the more likely it is that we'll say what we think the people around us want to hear. Therefore, there's a big difference between just saying something and actually believing it.
When it comes to asking Jesus to forgive us, it isn't enough just to say the words. We have to really believe in our heart that we're a sinner in need of forgiveness, that His death has already paid the price for all our sins, and when we ask him to forgive us He will do it. The Greek word for believe means that we act like our life depends on it, because in the eternal sense it does.
The Lord knows the motives of our heart better than we do (1 Cor. 4:5). If we have asked in faith He will respond with a sense of peace that surpasses all human understanding. We'll know in our heart that the matter is settled, and nothing anyone can say or do will persuade us otherwise.
"Therefore do not let anyone judge you by what you eat or drink, or with regard to a religious festival, a New Moon celebration, or a sabbath day. These are a shadow of the things that were to come; the reality, however, is found in Christ" (Colossians 2:16-17).
—————————————————–
NEWS CLIPS OBTAINED FROM MANY SOURCES – INCLUDING

Tracking bible prophecy.org
Rapture Ready News
Prophecyupdate.Com
Main News Channels
End Times Headlines
Prophecyupdateblogspot.com
Stevequayle.com
Gracethrufaith.com
Nowtheendbegins.com
Other Christian Sites
(CLICK ON) LATEST DAILY NEWS CLIPS:
ISRAEL NEWS:
THE MIDDLE EAST PEACE PLAN IS "ANTI GOD" – (GOD WILL NOT ALLOW JERUSALEM TO BE DIVIDED).
ZECHARIAH 12:2-3
Zech. 12:2 Behold, I will make Jerusalem a cup of trembling unto all the people round about, when they shall be in the siege both against Judah and against Jerusalem.
WORLD FINANCE:
Rev. 6:6 And I heard a voice in the midst of the four beasts say, A measure of wheat for a penny, and three measures of barley for a penny; and see thou hurt not the oil and the wine
MASSIVE EARTH CHANGES/EARTHQUAKES/VOLCANOES ETC:
2Chr. 7:13 If I shut up heaven that there be no rain, or if I command the locusts to devour the land, or if I send pestilence among my people;
2Chr. 7:14 If my people, which are called by my name, shall humble themselves, and pray, and seek my face, and turn from their wicked ways; then will I hear from heaven, and will forgive their sin, and will heal their land
CORONAVIRUS NEWS CLIPS:
CHRISTIAN AND RELIGIOUS WORLD NEWS:
Matt. 24:9 Then shall they deliver you up to be afflicted, and shall kill you: and ye shall be hated of all nations for my name's sake.
Matt. 24:10 And then shall many be offended, and shall betray one another, and shall hate one another
EXTRA WORLD – ALTERNATIVE NEWS:
Please keep in mind that this collection of News Articles is mainly concerning America, but also take note that what happens in America will also "Dramatically" affect Australia and the rest of the World "Massively".
————————————————-
WORLD – PROPHETIC NEWS ARTICLES PRESENTATION FRIDAY 27th MARCH 2020
MIDDLE EAST AND WORLD WAR LOOMING THE BUILD UP TO PSALM 83  – ISAIAH 17 AND GOG OF MAGOG WARS EZEKIEL 37-38:
THE WHOLE WORLD IS UNSTABLE FINANCIALLY, POLITICALLY, PHYSICALLY, MORALLY, GODLY: – AND BECOMING MORE SO DAILY. (WE ARE IN THE BEGINNING OF SORROWS (MATT 24:8)
THE BIBLE STATES THAT IT WILL ONLY GET WORSE BEFORE THE START OF THE TRIBULATION OF MANKIND – (REVELATION 6)
But before that we have to go through the Birth Pangs, leading up to the Tribulation of Mankind; and I feel that the beginning of Matthew 24 explains that time very well.
Matt. 24:6 And ye shall hear of WARS AND RUMOURS OF WARS: see that ye be not troubled: for all these things must come to pass, but the end is not yet.
Matt. 24:7 FOR NATION SHALL RISE AGAINST NATION, AND KINGDOM AGAINST KINGDOM: and there shall be famines, and pestilences, and earthquakes, in divers places.
————————————————-
GENERAL PROPHETIC NEWS SECTION:
————————————————-
NEW WORLD ORDER: Former UK Prime Minister Gordon Brown Calls For 'Temporary Global Government' To Deal With The Coronavirus Pandemic
https://www.nowtheendbegins.com/gordon-brown-calls-for-global-government-covid-19-coronavirus-crisis-new-world-order/ – by Geoffrey Grider March 26, 2020
Gordon Brown is calling for a temporary global government to handle the COVID-19 crisis. A virtual meeting of the G20 group of developed and developing countries, chaired by Saudi Arabia, will be held on Thursday, but Brown said it would have been preferable to have also included the UN security council. "This is not something that can be dealt with in one country," he said. "There has to be a coordinated global response." Brown said the current crisis was different to the one he was involved in. "That was an economic problem that had economic causes and had an economic solution.
NOW THE END BEGINS SHARE:
Gordon Brown has urged world leaders to create a temporary form of global government to tackle the twin medical and economic crises caused by the COVID-19 coronavirus pandemic.
I feel like I have been waiting for this moment my entire Christian life, from the day I first opened my King James Bible and began to study of the scripture of truth regarding prophetic events to come. All this craziness could certainly end tomorrow, and everyone go back about their business, but I really don't think that's going to happen. No, what is happening right now is what the bible has been telling me for the past 29 years would happen.
"For this we say unto you by the word of the Lord, that we which are alive and remain unto the coming of the Lord shall not prevent them which are asleep. For the Lord himself shall descend from heaven with a shout, with the voice of the archangel, and with the trump of God: and the dead in Christ shall rise first: Then we which are alive and remain shall be caught up together with them in the clouds, to meet the Lord in the air: and so shall we ever be with the Lord. Wherefore comfort one another with these words." 1 Thessalonians 4:15-18 (KJB)
Honestly, I'm a little scared and a little excited. Scared because of the human misery I see happening all over the world, and not wanting it to touch me or my loved ones, as I watch those things with a heavy heart. But excited because if the whole world is preparing to unite in the New World Order, then Flight #777 on Titus213 Airlines is about to take off. Everything I am seeing right now reassures me that the Pretribulation Rapture of the Church is closer now than when I first believed it over a quarter century ago.
"After this I looked, and, behold, a door was opened in heaven: and the first voice which I heard was as it were of a trumpet talking with me; which said, Come up hither, and I will shew thee things which must be hereafter." Revelation 4:1 (KJB)
I have always believed that the born again Church would see a foretaste of the events of the time of Jacob's trouble, and guess what? We are watching it right now. Global panic, raging pestilence, famine, earthquakes, a worldwide crisis to seal the deal. This is it. Get ready, Christian, it's looking like it's almost time to fly. And if for whatever reason our flight is delayed, then get busy telling people about salvation in Jesus Christ. We are still shipping out gospel tracts, and will be until they shut us down. Click here to get yourself a box today, and get busy for the Lord. The world is looking for answers, it is our job to give it to them. Jesus is The Answer.
Former UK Prime Minister Gordon Brown Calls For Global Government To Tackle COVID-19 Coronavirus Pandemic
FROM THE GUARDIAN UK: The former Labour prime minister, Gordon Brown, who was at the centre of the international efforts to tackle the impact of the near-meltdown of the banks in 2008, said there was a need for a taskforce involving world leaders, health experts and the heads of the international organisations that would have executive powers to coordinate the response.
WE ARE FACING A GLOBAL HEALTH CRISIS.
This a moment that demands coordinated, decisive & innovative action.
This is, above all, a human crisis that calls for solidarity.
A virtual meeting of the G20 group of developed and developing countries, chaired by Saudi Arabia, will be held on Thursday, but Brown said it would have been preferable to have also included the UN security council.
"This is not something that can be dealt with in one country," he said. "There has to be a coordinated global response."
Brown said the current crisis was different to the one he was involved in. "That was an economic problem that had economic causes and had an economic solution.
"This is first and foremost a medical emergency and there has to be joint action to deal with that. But the more you intervene to deal with the medical emergency, the more you put economies at risk."
During the financial crisis, Brown persuaded other global leaders of the need to bail out the banks and then hosted a meeting of the G20 in London, which came up with a $1.1tn rescue package. Despite Donald Trump's "America first" policy, he said it was still possible to get support for an emergency body with executive powers.
Brown said his proposed global taskforce would fight the crisis on two fronts. There would need to be a coordinated effort to find a vaccine, and to organize production, purchasing and prevent profiteering.
Many countries have announced economic packages in the past two weeks but Brown said a taskforce could: make sure the efforts of central banks were coordinated; take steps to prevent the record flight of capital from emerging market economies; and agree a joint approach to the use of government spending to boost growth.
Gordon Brown said there had been resistance in 2008 to using the G20 as a vehicle for tackling the financial crisis, but that it should be clear to world leaders that there was no possibility of a go-it-alone approach working.
"We need some sort of working executive," Brown said. "If I were doing it again, I would make the G20 a broader organisation because in the current circumstances you need to listen to the countries that are most affected, the countries that are making a difference and countries where there is the potential for a massive number of people to be affected – such as those in Africa."

READ MORE

:
Predictive Programming Has Prepared You To Accept The New World Order
Movies about a coming global government and a New World Order have been bombarding us for years, this is called Predictive Programming, and it is all around us. Just think of the COVID-19 coronavirus panic as a movie you just happen to be living in. Because that's exactly what it is.
2011 MOVIE EERILY PREDICTS CURRENT COVID-19 EVENTS 2020
Is it just coincidence or is it predictive programming? Have the global elites been planning this for their New World Order depopulation agenda? I think by now, you already know the answer to that question. 
NOW THE END BEGINS IS YOUR FRONT LINE DEFENCE AGAINST THE RISING TIDE OF DARKNESS IN THE LAST DAYS BEFORE THE RAPTURE OF THE CHURCH
————————————————
The Coronavirus Pandemic Is An Engineered 'Black Swan Event' Released To Tear Down The Existing Global System And Create New World Order
https://www.nowtheendbegins.com/coronavirus-pandemic-being-used-collapse-global-economic-system-to-create-new-world-order/ – by Geoffrey Grider March 25, 2020
Isn't anyone even the slightest bit suspicious about how fast this $2 trillion dollar bailout came into being? It's almost like they already had the paperwork drawn up! By the time it's done, it will be the largest, single government bailout in human history, all this for a virus that runs it's course in a couple of months? The Spanish Flu of 1918 killed over 50,000,000 people in a single year, the coronavirus even with worse-case predictions will not amount to a fraction of that. And yet, the entire world is on lockdown, why now?
NOW THE END BEGINS SHARE:
We are watching the coronavirus pandemic being used to collapse the existing global system to make way for the coming New World Order, and nothing will ever again be the same.
As you read this, over one-third of the world is on lock-down, with more countries issuing the order by the day. The morgues in New York City are filled to capacity, with no place to store the dead bodies. Officials were told that morgues in the city are expected to reach capacity next week, per the briefing. A third person familiar with the situation in New York said some of the city's hospital morgues hit capacity in the past seven days. Hawaii and North Carolina have asked for mortuary help as well, and the disaster response agency is currently reviewing the requests.
"For nation shall rise against nation, and kingdom against kingdom: and there shall be famines, and pestilences, and earthquakes, in divers places. All these are the beginning of sorrows." Matthew 24: 7,8 (KJB)
The world is changing right now, it is changing economically, financially and socially, to such a degree that one can only surmise watching this that a New World Order is preparing to rise up from the ashes of the coronavirus crisis. Never in modern history has there been such a volatile reaction to an infectious outbreak. AIDS, SARS, Ebola, West Nile Virus, and Swine Flu didn't come anywhere near the level of panic we are seeing now. What we are watching is an event that is absolutely unique in our modern era, and could quite possibly be unique in human history. Not the virus, the reaction to the virus.
TAKE A LOOK AT TODAY'S RANDOM HEADLINE SAMPLING AND SEE FOR YOURSELF:
According to Rasmussen Reports, "between 750,000 and 1.1 million Americans may die of this disease before it runs its course. The latter figure is equal to all the U.S. dead in World War II and on both sides in the Civil War. Chancellor Angela Merkel warns that 70% of Germany's population — 58 million people — could contract the coronavirus. If she is right, and Fauci's mortality rate holds for her country, that could mean more than half a million dead Germans. If Fauci's 1% mortality rate and Lipsitch's estimate prove on target, between 3 billion and 5 billion people on earth will be infected, and 30 million to 50 million will die, a death toll greater than that of the Spanish Flu of 1918."
NTEB RADIO BIBLE STUDY: IS THERE A SPIRIT BEHIND THE COVID-19 CORONAVIRUS GLOBAL PANIC THAT IS ABOUT TO BRING IN THE NEW WORLD ORDER?
But the real story is not in the mortality rate as all pandemics are harsh when it comes to that. In 20019. Obama's Swine Flu outbreak wound up generating over 60 million infections globally, resulting in 12,469 deaths in the United States, and guess what? No masks, no quarantines, no lock-downs, no panic. The real story is the panic and actions being taken by world governments that are bringing about hyper-radical change.
MASSIVE EARTHQUAKE IN UTAH IS LATEST EVENT IN A SERIES OF EVENTS THAT BEGAN ON JANUARY 1ST AND IS STARTING TO LOOK LIKE MATTHEW 24 BIRTH PANGS
Isn't anyone even the slightest bit suspicious about how fast this $2 trillion dollar bailout came into being? It's almost like they already had the paperwork drawn up! By the time it's done, it will be the largest, single government bailout in human history, all this for a virus that runs it's course in a couple of months? The Spanish Flu of 1918 killed over 50,000,000 people in a single year, the coronavirus even with worse-case predictions will not amount to a fraction of that. And yet, the entire world is on lockdown, why now?
The National Guard has already been called up in 22 states. Remember how it handled Hurricane Katrina? Here's a quick reminder. #BigGovVirus pic.twitter.com/2sHlf3Sgj5
WE ARE WATCHING the coronavirus pandemic being used to collapse the existing global system to make way for the coming New World Order, nothing will ever again be the same. The coronavirus is real, people are actually dying, and you need to protect yourself and your loved ones the best you can. But this panic, this rush to throw trillions at the problem is absolutely manufactured, I don't believe a bit of it. Under the guise of the coronavirus pandemic, power is being seized within the United States, and it will not be returned to the people. If the United States falls, the whole world will fall, and a new world order will emerge from the ashes.
THE GREAT AWAKENING PART 3
As with the last video I shared with you, some of this I agree with and some of it I do not. But watching it will make you think, and that is a good thing. Look around at what is really happening, use the intellect God gave you, you'll figure it out. I did. 
NOW THE END BEGINS IS YOUR FRONT LINE DEFENCE AGAINST THE RISING TIDE OF DARKNESS IN THE LAST DAYS BEFORE THE RAPTURE OF THE CHURCH
————————————————
https://prophecyupdate.blogspot.com/ –  Tyler Durden
Even before the coronavirus pandemic ground the US economy to a halt, the US brick and mortar retail sector was facing an apocalypse of epic proportions with dozens of retailers filing for bankruptcy in recent years as Amazon stole everyone's market share…
Since June 2015, retail chains have accumulated more than $45 billion in aggregate chapter 11 liabilities in connection with over 80 bankruptcy filings:
… resulting in tens of thousands of stores across the nation shuttering.
So what has taken place in the retail sector in just the past few weeks is straight out of the the 9th circle of hell.
With cash flows dwindling, and their survival in question every day, the total collapse in revenue has meant that firms such as (recently reorganized) Mattress Firm and Subway are among some of the major U.S. retail and restaurant chains telling landlords they will withhold or slash rent in the coming months after closing stores to slow the coronavirus, Bloomberg reports citing sources.
Aware that one way (out of bankruptcy) or another (in bankruptcy), they will end up renegtiating their leases, retail chains are proactively calling for rent reductions through lease amendments and other measures starting in April.
Virtually every other US retailer has also told their landlords the same, and if not, they will soon.
These moves, as Bloomberg notes, mark the next phase in virus fallout: what happens to billions in rent owed for businesses that have been closed? The stakes are high. Retail has a slew of big chains in turnaround mode. And if they do withhold payments, there would be a ripple effect. Landlords can't afford to stop collecting rent for long, with many property owners sitting on loads of debt.
Worse, if landlords refuse to budge, it's unclear how this mutually assured destruction will conclude in anyone's favor. The fiscal stimulus packages being considered don't directly address rents. But the Federal Reserve's actions may give banks the leeway to defer mortgage payments, allowing property owners to delay rent. Some retailers may also declare a "force majeure," a contract clause that covers highly unusual events, although whether or not landlords or banks accept this is a different question.
"The court system is just going to get flooded with a million of these disputes between tenants and landlords," said Vince Tibone, an analyst at Green Street Advisors. "If the government doesn't step in in any form or fashion, it could get ugly. They need to respond quickly."
In short: this will be the biggest in court mess ever, and whether it involves in court bankruptcy or not, will not matter one bit, as there is simply no money.
————————————————
https://prophecyupdate.blogspot.com/ –  Gerald Celente
Gerald Celente, a top trends researcher and Publisher of The Trends Journal, says the world is already in an economic depression. Celente explains, "Never in the history of the world has the whole world, or most of the world, been shut down by politicians destroying people's lives and their businesses. People are going to go bankrupt. You are going to see suicide rates increase. You are going to see crime escalate and people OD'ing on drugs because of depression. . . . Our leaders are totally closing down the economy. 
Again, this has never been done before. It's not only Wall Street going down, Main Street went down simultaneously. That is unprecedented. Usually, the markets go down and then the ripple effects start hitting Main Street. This time–boom, they are both down. . . . It's going to be worse than the Great Depression. It's going to be the Greatest Depression."
What's the biggest problem the economy faces? Celente says, "The debt levels are phenomenal. We have more than $250 trillion of global debt and all the personal debt. How are you going to pay the credit card debt? How about paying the student debt, car loans and the mortgages? What about the electric bill, phone bill and people are out of work because my governor said I should stay home?"
The next play by global governments is to get rid of cash because it carries germs like the coronavirus. Celente says, "We are going to go from 'Dirty Cash to Digital Trash,' which is also the title of the current Trends Journal. They've got people freaked out. They are going to give us digital trash. That's what they are doing. They are going to get rid of the currencies that you have."
After talk of trillions of dollars in new stimulus from Congress this week, what about gold prices? Celente says, "You saw how much the markets went up. How about gold prices? It bounced back $200 per ounce since Friday. . . . The smart money is seeing the fake money being printed, and they are going into gold. Now hear this. Just like the crummy, slimy politicians going after your Constitutional rights and Bill of Rights, they are going to go after your gold. They did it in the last Great Depression, and they are going to do it in the Greatest Depression. You mark my words."
They are destroying the global economy. They are destroying people's lives. We are going to see crime levels that are unimaginable. Why do you think people are going out and getting guns? Then you are going to see these liberals talking about gun confiscation. Crime is going to escalate, and deaths are going to go through the roof. When people lose everything and have nothing left to lose, they lose it. You are going to see gangs like never before. On the other end, the open borders issue, that is a closed story. They are closing borders all over the world. So, you are not going to hear people say let them in, let them in–that's over. I agree with Trump. We should go back to business as usual."
————————————————
The biggest public health crisis of our time just continues to get worse.  The global death toll is rapidly approaching 20,000, and approximately a third of the world is currently under some sort of a lockdown order.  Needless to say, this is going to be absolutely devastating for the entire global economy.  Here in the United States, the spread of this virus continues to track along a trajectory that is very similar to what we witnessed in Italy.  If you doubt this, just check out this chart.  At this hour, the official death toll in the United States is up to 782, and only 378 victims have officially "recovered".  But of course the vast majority of the 54,867 confirmed cases will not come to a final resolution for quite some time.  Sadly, the numbers that I just shared with you are likely to be much higher by the time most of you actually read this article.  This is a full-blown national emergency, and a lot of people out there are still not taking this crisis very seriously. (

READ MORE..

.)
————————————————
https://prophecyupdate.blogspot.com/ –  WND Staff 
The governor of New Jersey warned that "folks need to be jolted," so his attorney general is threatening jail for people who leave their homes in violation of the governer's order Monday.
Gurbir Grewal, the state's attorney general, said those who violate the stay-at-home order could be jailed or fined up to $1,000, NewJersey.com reported.
Democratic Gov. Phil Murphy signed executive orders that ban unapproved social gatherings and close all "non-essential" businesses.
All retail "storefront and/or brick-and-mortar premises" are shuttered, and "all recreational and entertainment businesses must close to the public." People are allowed to leave home only to seek medical care or to get food or gasoline.
Grewal warned that police will monitor for people who have events in their homes and invite too many people.
"Law enforcement officers will have to break that party up, and there will be criminal consequences," Grewal said. "The time for warnings is over. And the time to ensure compliance by using all of the tools available to us is here."
Offenders could face a number of charges, including disorderly conduct.
A disorderly conduct offense is punishable by a prison term of up to six months, a fine of up to $1,000 or both, Grewal's office has said, according to NewJersey.com.
"Folks need to be jolted," Murphy said. "All residents are to stay inside if you do not need to be out."
Murphy and State Police Supt. Patrick Callahan were sued Monday for essentially suspending the Second Amendment in their state.
The case was filed by the Second Amendment Foundation and the New Jersey Second Amendment Society on behalf of Robert Kashinsky and Legend Firearms, a gun shop in the state.
"Gov. Murphy cannot simply suspend the Second Amendment, and neither can Supt. Callahan," said SAF founder Alan M. Gottlieb. "Yet, under this emergency order, that's exactly what they're doing. The Constitution, and federal law, don't allow that. New Jersey may have been the first state to ratify the Bill of Rights, but they're the last state to recognize it."
The case developed when Kashinsky sought to purchase a firearm for personal protection during the current Chinese coronavirus crisis.
However, Murphy issued Executive Order 107 on March 21 that ordered all non-essential retail businesses closed to the public. The order does not include licensed firearms dealers on its list of "essential" businesses that may continue operating during the crisis.
That means the Second Amendment was violated, the case contends.
"In order for New Jersey residents to purchase firearms," explained Gottlieb, "they must go through a licensed firearms retailer and pass a background check. However, Murphy's order was subsequently followed by a notice posted on the state police website that the agency is no longer conducting background checks."
The action, in U.S. District Court in New Jersey, seeks a restraining order that the governor's order cannot be enforced "to the extent it operates to flatly prohibit the purchase and sale of firearms and ammunition."
There was a good reason why our American ancestors failed to include an emergency exception in the Bill of Rights. It was because they knew that throughout history emergencies have been the time-honored way by which people lose their liberty.
Thus, the First Amendment does not say:
Congress shall make no law respecting an establishment of religion, or prohibiting the free exercise thereof; or abridging the freedom of speech, or of the press; or the right of the people peaceably to assemble, and to petition the government for a redress of grievances, except in cases of emergency.
The Second Amendment does not state:
A well-regulated militia, being necessary to the security of a free state, the right of the people to keep and bear arms, shall not be infringed, except in cases of emergency.
The Fifth Amendment does not state:
No person shall … be deprived of life, liberty, or property, without due process of law, except in cases of emergency.
The Sixth Amendment does not state:
In all criminal prosecutions, the accused shall enjoy the right to a speedy and public trial, except in cases of emergencies.
The privilege of the Writ of Habeas Corpus shall not be suspended, unless when in Cases of Rebellion or Invasion the public Safety may require it, except in cases of emergencies.
Why didn't the Framers and our ancestors include an emergency exception in the Constitution and the Bill of Rights? 
Because they knew that such an exception would nullify all the restrictions in the Bill of Rights and the limitations on power enumerated in the Constitution. 
That is, they knew that if they included an emergency exception, then they might as well have just called into existence a federal government with the omnipotent, totalitarian power to destroy their rights and liberties.
————————————————
https://prophecyupdate.blogspot.com/ –  Aristos Georgiou 
7.5 magnitude earthquake has been recorded beneath the northern Pacific Ocean near Russia's Kuril Islands, according to the U.S. Geological Survey (USGS.)
The quake struck at 2:49 a.m. UTC on Wednesday (10:49 p.m. ET Tuesday) at a depth of around 37 miles, USGS data shows.
The epicenter was located 136 miles south-southeast of Severo-Kurilsk on the island chain, and 870 miles northeast of the Japanese city of Sapporo.
Russian News agency RIA Novosti reported that residents in some areas of the Kamchatka Peninsula—located just north of the Kuril Island chain—felt the quake. However, at present, there have been no reports of any damage of casualties, Channel News Asia reported.
Initial estimates from the Pacific Tsunami Warning Center (PTWC) indicated that the earthquake measured 7.8 magnitude, however, this figure was subsequently downgraded.
Following the quake, the PTWC warned that hazardous tsunami waves were possible for coasts located within 621 miles of the the epicenter, and a tsunami watch was in effect for the state of Hawaii for about an hour.
"Earthquakes of this size are known to generate tsunamis potentially dangerous to coasts outside the source region," the PTWC said in an alert.
————————————————
The pace at which Americans are losing their jobs is absolutely breathtaking.  According to the Wall Street Journal, the largest number of new claims for unemployment benefits ever recorded in a single week prior to this year was 695,000 during the week that ended October 2nd, 1982.  So that means that what we are now witnessing is completely unprecedented.  About half the country is currently under some sort of a "shelter-in-place" order, and there has never been a nationwide shutdown of businesses anything like what we are currently experiencing.  Many are hoping that America will be able to "get back to normal" soon, but that all depends on the progression of this pandemic.  The number of newly confirmed cases in the U.S. spiked by more than 11,000 on Wednesday, and the number of new deaths continues to escalate at a very alarming rate.  Until those numbers start to improve, life is definitely not going to "get back to normal". (

READ MORE…

)
————————————————
THE SHADOW OF THE TRIBULATION:
https://prophecyupdate.blogspot.com/ – By Jan Markell – Wednesday, March 25, 2020
WHY ARE WE SURPRISED? 
Prophecy watchers have been warning people for years that end-time events could be shocking, even before the Rapture. We have let people know that Tribulation events would cast a shadow on the Church Age as God gears up to close the Church Age. We have talked about the "birth pangs" of the last days for decades.
God doesn't shake the entire globe very often. He did during the time of Noah and at the Tower of Babel. There was a terrible plague in the 1300s and a pandemic in 1918. Two world wars took a stunning toll.
But now an unseen enemy—a virus, no less—has created fear-driven chaos, and some unknown factors are causing people to embrace a worst-case outlook for the world. At this time, we don't know how this plays out. It certainly has apocalyptic implications.
The world is in a set-up mode for the longing of a man-with-a-plan, sort of a Mr. Fix-It. Perhaps he is waiting in the wings. No doubt Satan has always had such a man in the shadows, as the prince of darkness does not know the date when God plans on bringing society to an end, at least as we know it. He does not know the day ordained for the Rapture of the Church.
Someone may be needed to calm the storm. Presidential proclamations aren't doing the trick. There is going to be a mess to clean up since the world is in a meltdown, markets are crashing, economies are tanking, people are losing all stability, and lives are being lost.
Still, there is much that is puzzling! The Swine Flu of 2009-2010 affected 61 million Americans yet produced little panic. Neither Barack Obama nor U.S. Governors stopped life as we know it back then. Sporting events went on, schools remained open, as did churches. Disneyland was not affected!
Fast-forward to 2020. Have you read the headlines on Drudge Report? Sure, journalism knows that if it bleeds it leads, but to look at various media, the sky is truly falling. It's the end-of-the-world as we know it, even though most who get this new disease, Covid-19, will recover.
So, I have to ask if this is the crisis the globalists have waited for — or have their hand in — to make the world as one? Two men mess up their plans: Donald Trump and Benjamin Netanyahu. Recently celebrities lauded John Lennon's song "Imagine" which visualizes the world united with no religions.
My prophecy colleague, Todd Hampson, writes, " I believe what we are witnessing with COVID-19 is part of the birth pains Jesus talked about in the Olivet Discourse. In fact, I think it is a major birth pain; as is the locust plague that is ravaging Africa and the Mideast; as is the large number of social uprisings in countries around the world; as is the increase in earthquake activity; as were the record-breaking Australian wild fires; as is—you get the picture. Birth pains increase in frequency and intensity, and they only increase until the moment of delivery."
Todd continues, "This particular birth pain happens to be one that the entire world is feeling. Again, increased intensity. It's also a birth pain that has shaken all earthly things. Sports, financial markets, distractions, hobbies, concerts, you name it—have all been shut down.
"Those things aren't bad in themselves, but it's as if God is removing any distractions for a moment in history to plead with the world again, 'Look up! Look to me! This world is temporary. Think about eternal things. I love you. I died for you. Please don't ignore me. Turn to me now while there is time.'"
Hampson writes, "I should also add that this is a pebble in the ocean compared to a yet-future global event that will rock the world to its core. If one rapidly spreading virus can cause this type of global disruption, can you imagine what the Rapture will do when tens of millions are removed from the world in an instant?
Todd concludes, "That singular event will set all the end-time events of John's Revelation into motion. There have been condensed periods of major supernatural events in the past—creation, the exodus, and the events surrounding the first coming of Jesus, culminating with the resurrection. Now, after roughly 2,000 years, we await another period of immense supernatural events which will begin with the Rapture.
What we see playing out before our eyes is a part of the predicted scenario. Remember, everything is falling into place. These things must happen. God is shaking the nations. They have been too consumed with pleasure to pay Him the least bit of attention
We keep getting feedback that people who would never listen before are now asking questions.
I trust that you are there with answers. 
————————————————
https://prophecyupdate.blogspot.com/ –
Hal Lindsey
I've never counted them, but I have read that phrases like

"fear not"

or

"do not be afraid"

occur over 300 times in the Bible. Clearly, God does not want us to be afraid. In fact, He commands us not to fear.

 
That's because, in many ways, fear and faith are opposites. And Hebrews 11:6 says,

"Without faith it is impossible to please Him, for he who comes to God must believe that He is, and that He is a rewarder of those who seek Him."
And yet, when countries around the world are declaring national emergencies, the temptation to fear can grow. When markets falter, and wealth disappears before our eyes, we might be tempted to feel anxiety. The coronavirus COVID-19 is what Psalm 91:6 calls a "pestilence that stalks in darkness." We know it's there, and we know it's deadly, but we can't see it.
WHEN WE'RE TEMPTED TO FEAR, WHAT DOES GOD SAY?
2 Timothy 1:7 says, "God has not given us a spirit of fear, but of power and of love and of a sound mind."
In Acts 20, Paul talked about his many afflictions and trials. Then, in verse 24, he put those difficulties into perspective. He said, "But none of these things move me, neither count I my life dear unto myself, so that I might finish my course with joy, and the ministry, which I have received of the Lord Jesus, to testify the gospel of the grace of God."
If your hope is in this world only, then you should be afraid. But if through the finished work of Jesus on the cross, you live in the assurance of heaven, then don't be afraid. Don't be moved by any of the things the world is throwing at you.
Romans 8:15 says, "For you have not received a spirit of slavery leading to fear again, but you have received a spirit of adoption as sons by which we cry out, 'Abba! Father!'"
The New Living Bible translates Philippians 4:6 like this. "Don't worry about anything; instead, pray about everything. Tell God what you need, and thank him for all he has done."

 
Cry out to Him as a child would cry out to his dear father — full of faith and trust. Then thank Him for all He has done.
1 John 4:18 says, "There is no fear in love; but perfect love casts out fear."
Psalms 34:4 says, "I sought the Lord, and He answered me, And delivered me from all my fears."
In John 14:27, Jesus said, "Peace I leave with you; My peace I give to you; not as the world gives, do I give to you. Let not your heart be troubled, nor let it be fearful."
Psalms 57:1 says, "In the shadow of Your wings I will make my refuge, Until these calamities have passed by."
Isaiah 26:3 says, "Thou wilt keep him in perfect peace, whose mind is stayed on Thee: because he trusteth in Thee."
These are difficult days. We should be prudent and plan things as well as we can. But panic? Fear? No! Let the Living God keep you in perfect peace.