Unprecedented World Events…The Bible Warned Us Of These Days…2020

279K subscribers
 

Please Help Support This Ministry:

https://www.paypal.me/watchman1963

Cash App : $watchman1963 Please subscribe to my backup channel:

https://www.youtube.com/channel/UC4nc…

Current Events Linked To Biblical Prophecies. Everything is unfolding just as the bible foretold. Wars, Volcanic Eruptions, Earthquakes, Extreme Weather, Christian Persecution, Violence and more!
————————————————-
Today's Top Prophetic Headlines – 3/17/20

166K subscribers
Today's Top Prophetic Headlines – 3/17/20 It's Later Than You Think… Time is Short! A fast-paced highlight and review of the major news stories and headlines that relate to Bible Prophecy and the End Times… All the signs of the last days are converging at the same time. Bible Prophecy is happening right before our eyes and like birth pains, the predicted events are happening more frequently and more intently. Never, in the history throughout the world have so many forces, including economic, scientific, techno-logic, ecologic, cultural, geopolitical, moral, spiritual and religion, converged together to bring this world that's already teetering over the edge into the abyss, to a point of no return. Jesus said when you see all these signs happening, know that I am near, even at the door.
————————————————-
Gantz mandated to form government; Netanyahu declares state of emergencyTV7 Israel News 17.03.20

 

Today's top stories 17.03.20; 1) Israeli President Reuven Rivlin granted the official mandate to attempt at forming a government, to Blue and White Chairperson Benny Gantz. 2) Nationally aspired unity for Jerusalem continues to swirl within a dead-end maze; as neither Blue and White – nor the Likud – are seemingly willing to narrow their political gaps. 3) Incumbent Prime Minister Benjamin Netanyahu announces additional measures to combat the spreading coronavirus, as confirmed cases in Israel surpass 300.
————————————————-
US will take action in self-defense if attacked in Iraq-Russian jets intercepted approaching US

57.6K subscribers
 

You will hear the following in this Broadcast: -Trump tells America lock down now with '15 days to stop the spread -Pompeo Warns Against 'Outlandish' Claims as Chinese Official Hints US Could be Behind Coronavirus -US-Led Coalition Closing Several Bases in Iraq Following Rocket Attacks – Reports -Russian aircraft intercepted approaching U.S. airspace -Second rocket attack hits Iraqi base after US retaliation strikes -Pompeo to Iraq PM: U.S. will take action in self-defense if attacked
————————————————-
Prophecy Update: Pastors Perspective on Current Events

166K subscribers
Prophecy Update: Pastors Perspective on Current Events This week, joined by special guest Pastor James Kaddis of Calvary Chapel Signal Hill, we look at current events and get much needed perspective on the panic that is sweeping the world. Pastor Tom Hughes & Pastor James Kaddis
——————————————————–
LATEST NEWS CLIPS – WEDNESDAY 18th MARCH 2020
WE PREACH THE BLESSED HOPE FOR THE FUTURE IN JESUS CHRIST OUR SAVIOUR
Rev. 3:3 Remember therefore how thou hast received and heard, and hold fast, and repent. If therefore thou shalt not watch, I will come on thee as a thief, and thou shalt not know what hour I will come upon thee.
Prov. 14:12  There is a way which seemeth right unto a man, but the end thereof are the ways of death.
Is. 52:10 The LORD hath made bare his holy arm in the eyes of all the nations; and all the ends of the earth shall see the salvation of our God
Jer. 25:31 A noise shall come even to the ends of the earth; for the LORD hath a controversy with the nations, he will plead with all flesh; he will give them that are wicked to the sword, saith the LORD
——————————————-
DAILY CHRISTIAN BIBLICAL QUESTIONS AND ANSWERS:
——————————————-
A Sin That Leads To Death
https://gracethrufaith.com/ask-a-bible-teacher/a-sin-that-leads-to-death/
QUESTION:    Hello! Thank you for your website and your insightful views on things.
Can you tell me please what you think of 1 John 5:16-17? What do you think the sin is, that leads to eternal death? And is he implying that we shouldn't bother to pray for the brother or sister who is committing this "unforgivable" sin?
ANSWER:    John's letter was written as a warning against Gnosticism, a false teaching that denied the doctrine of Salvation by Grace and held that a person could only be saved through the acquisition of secret knowledge. The sin that leads to death to which John referred is the sin of rejecting the Lord's Gift of Grace in favor of Gnosticism. We can (and should) pray that a person who is not saved would repent and become a believer, but we can't pray that the Lord would forgive someone for rejecting Him because the very act of rejection puts that person outside the Lord's forgiveness.
Since John is talking about praying for a brother, he's admonishing us that when we see a fellow believer sinning, rather than condemning him as is our natural tendency, we should ask the Lord to forgive him. In 1 John 5:18, John clarifies that a person born of God will not commit the sin of rejection because the Lord Himself will protect him from doing so. It's another of many Biblical confirmations that once we come to the Lord, He assumes responsibility for keeping us.
Sin That Leads To Death
https://gracethrufaith.com/ask-a-bible-teacher/sin-that-leads-to-death/
QUESTION:    Please help me understand these verses in 1 John 5:16-17: If anyone sees his brother committing a sin not leading to death, he shall ask, and God will give him life–to those who commit sins that do not lead to death. There is sin that leads to death; I do not say that one should pray for that. All wrongdoing is sin, but there is sin that leads to death.
My thoughts on this are: the sin that leads to death is blaspheming the Holy Spirit which would imply the person committing this sin is not a believer in Christ as his Savior. So praying for him to have life is not an option. But, for any other sin we see a brother committing we can pray for God to give him life (salvation?) and He will?
ANSWER:    By the context of the passage it's clear that the person in question is a believer (a brother) and is committing a sin we can "see" or detect. In cases like this John told us to pray and God will give Him life. Since we must each seek forgiveness for our own sins, and since believers already have life, John must have been referring to a prayer of intercession that would cause the Holy Spirit to move the sinner to seek forgiveness. John said that that kind of prayer would be effective. Then he made it clear again that he was speaking of those whose sin does not lead to death. Only believers fit that category.
In saying that there is a sin that leads to death and he's not talking about that, we have to look to the theme of the letter to understand what he was talking about. John was writing against the gnosticism that was beginning to invade the Church. It held that Jesus was not divine and could not forgive our sins. Only the gaining of secret knowledge could do that. This belief is a sin that leads to death because it eliminates the only remedy for man's sin. A person who adopted the gnostic view and left the church was identifying himself as a non- believer. Having seen the truth and rejected it for a lie, he was not entitled to a believer's prayers of intercession.
FOOTNOTE (1):
All Old Testament believers went to Heaven with Jesus after His resurrection, and since then the spirits of all believers go to heaven immediately upon death. At the rapture, dead church age believers are re-united with Resurrection bodies at the same time that the living are changed (1 Cor. 15:51-53). While the timing is not specifically noted, I believe the Church takes up residence in the New Jerusalem then. (John 14:1-3). Old testament believers get their resurrection bodies at the end of the Great Tribulation (Daniel 12:2)
The Church comes back to the proximity of Earth when the Lord returns (Rev. 17:14) John described this event in Rev. 19 and described our dwelling place in Rev.21 God the Father takes up residence in the Temple in Jehovah Shammah after it's cleansed and re-dedicated. (Ezekiel 43:1-7)
At the end of the Millennium the unsaved dead from all ages will be brought back to life for their judgment. It's the only one they face. At that time the Abode of the Dead will be completely emptied and thrown into the Lake of Fire.(Rev 20:14) The dead go into the outer darkness for their punishment.
FOOTNOTE (2):
As far as I can tell, no one knows exactly how time works in our next life. We know that God has already seen us in eternity with Him. If the spirits of departed believers are as free from the constraints of time as He is then your wife will know the end from the beginning as He does, and may even be able to "see" things that are yet future to us.
We get a couple of hints of this from Scripture. One is in 1 Cor. 13:12 where Paul said, "Now I know in part; then I shall know fully even as I am fully known."
And in 1 John 3:2 we read, "Dear friends, now we are children of God, and what we will be has not yet been made known. But we know that when Christ appears, we shall be like him, for we shall see him as he is."
———————————————–
NEWS CLIPS OBTAINED FROM MANY SOURCES – INCLUDING

Tracking bible prophecy.org
Rapture Ready News
Prophecyupdate.Com
Main News Channels
End Times Headlines
Prophecyupdateblogspot.com
Stevequayle.com
Gracethrufaith.com
Nowtheendbegins.com
Other Christian Sites
(CLICK ON) LATEST DAILY NEWS CLIPS:
GENERAL WORLD NEWS:
WORLD FINANCE:
1Tim. 6:10 For the love of money is the root of all evil: which while some coveted after, they have erred from the faith, and pierced themselves through with many sorrows
MASSIVE EARTH CHANGES/EARTHQUAKES/VOLCANOES ETC:
EXTRA WORLD – ALTERNATIVE NEWS:
2Chr. 7:13 If I shut up heaven that there be no rain, or if I command the locusts to devour the land, or if I send pestilence among my people;
2Chr. 7:14 If my people, which are called by my name, shall humble themselves, and pray, and seek my face, and turn from their wicked ways; then will I hear from heaven, and will forgive their sin, and will heal their land
CORONAVIRUS NEWS CLIPS:
The Victorian premier on Monday enacted rarely used powers to give health officials greater authority during the coronavirus crisis.
———————————-
————————————————-
WORLD – PROPHETIC NEWS ARTICLES PRESENTATION WEDNESDAY 18th MARCH 2020
MIDDLE EAST AND WORLD WAR LOOMING THE BUILD UP TO PSALM 83  – ISAIAH 17 AND GOG OF MAGOG WARS EZEKIEL 37-38:
THE WHOLE WORLD IS UNSTABLE FINANCIALLY, POLITICALLY, PHYSICALLY, MORALY, GODLY: – AND BECOMMING MORE SO DAILY. (WE ARE IN THE BEGINNING OF SORROWS (MATT 24:8)
THE BIBLE STATES THAT IT WILL ONLY GET WORSE BEFORE THE START OF THE TRIBULATION OF MANKIND – (REVELATION 6)
But before that we have to go through the Birth Pangs, leading up to the Tribulation of Mankind; and I feel that the beginning of Matthew 24 explains that time very well.
Matt. 24:6 And ye shall hear of WARS AND RUMOURS OF WARS: see that ye be not troubled: for all these things must come to pass, but the end is not yet.
Matt. 24:7 FOR NATION SHALL RISE AGAINST NATION, AND KINGDOM AGAINST KINGDOM: and there shall be famines, and pestilences, and earthquakes, in divers places.
————————————————-
GENERAL PROPHETIC NEWS SECTION:
————————————————-
WAR DRUMS: PUTIN WARNS THE US THAT WAR WITH IRAN WOULD BE 'CATASTROPHIC'
https://endtimeheadlines.org/2019/06/war-drums-putin-warns-the-us-that-war-with-iran-would-be-catastrophic/ – Jun 20, 2019
(The Sun) – Donald Trump has warned Iran has "made a very big mistake" shooting down a US drone. His comments come as Russian President Vladimir Putin warned the US against using force on Iran, saying it would have catastrophic consequences. Iran has said it's "ready for war" after claiming to shoot down a US "spy" drone today as tensions continue to rise in the Persian Gulf. But the US president tweeted: "Iran made a very big mistake!" Speaking on Thursday during a televised call-in show,
Putin said the US military action against Iran would be a "catastrophe for the region as a minimum." He added that it would trigger an escalation of hostilities with unpredictable results. Trump tonight claimed the drone strike could have been an accident by someone "foolish and stupid". He added: "I have a feeling – I may be wrong, and I may be right, but I'm right a lot – I have a feeling that it was a mistake made by somebody that shouldn't have been doing what they did...

READ MORE

:
—————————————————
FRANCE TO DEPLOY 100,000 POLICE TO ENFORCE CORONAVIRUS LOCKDOWN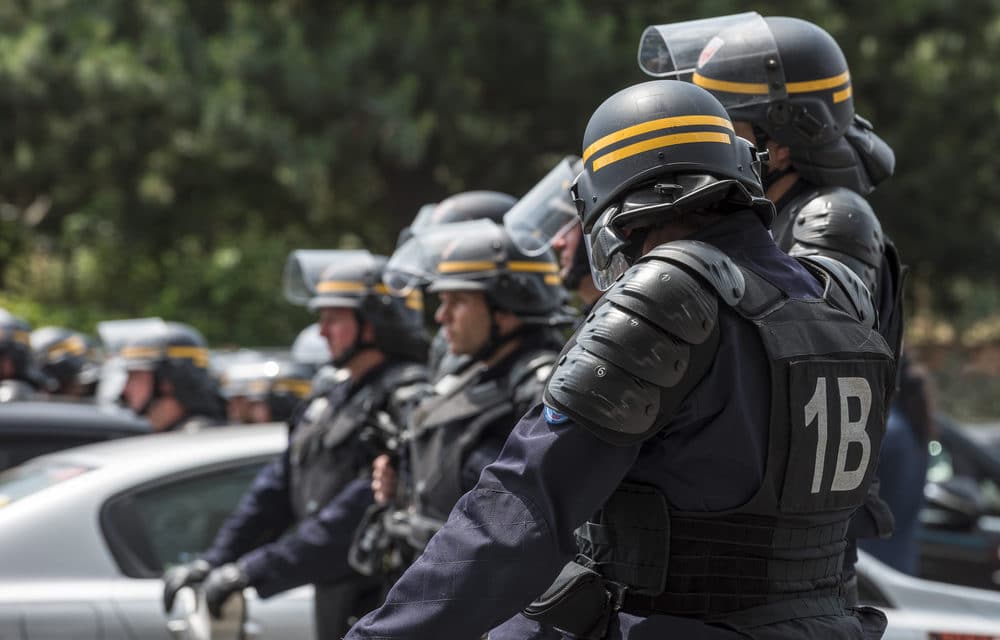 (ETH) – France is another country added to the "Full Lockdown Status" as France's Interior Minister announced today that the country is deploying 100,000 police to enforce a full lockdown and fixed checkpoints will be set up across the country ordered by President Emmanuel Macron aimed at curbing the coronavirus outbreak.
"Stay at home," Interior Minister Christophe Castaner said, adding that fines of up to 135 euros would be handed out to those flouting the toughened restrictions. In a somber address to the nation, Macron said that from Tuesday midday people should stay at home unless it was to buy groceries, travel to work, exercise or for medical care.
—————————————————
EVENT 201: COVID-19 Was Launched One Month After The Johns Hopkins Center And Bill Gates Hosted An 'Invitation Only' Global Pandemic Exercise
https://www.nowtheendbegins.com/johns-hopkins-bill-gates-foundation-event-201-launched-covid-19-coronavirus/ – by Geoffrey Grider March 16, 2020
The Johns Hopkins Center for Health Security in partnership with the World Economic Forum and the Bill and Melinda Gates Foundation hosted Event 201, a high-level pandemic exercise on October 18, 2019, in New York, NY. The exercise illustrated areas where public/private partnerships will be necessary during the response to a severe pandemic in order to diminish large-scale economic and societal consequences.
NOW THE END BEGINS SHARE:
Bill Gates hosted a closed-door meeting for global elites and the invitation came with a COVID-19 coronavirus plush toy, a few months later thousands would be dead. Welcome to the New World Order.
What I am about to show you is so unbelievable, so infused with conspiracy theory , that your mind will immediately reject it. Yet, the information is 100% true and taken from Johns Hopkins own website. Let me take you back to the evening of October 18, 2019, to a gathering entitled 'Event 201', something Johns Hopkins calls a 'global pandemic exercise'. Of course, it was invitation only, and held behind closed doors. The financing for this event came from none other than the Bill Gates Foundation.
TO EVERYONE WHO ATTENDED, they were given a cute and cuddly COVID-19 plush toy, the very one you see in the photo at the top of this article. Can you imagine what kind of sick-minded marketing people could conceive of a coronavirus stuffed animal? Wake up, people, the New World Order is not playing around, and yes, they have no qualms of any kind about creating a plush toy out of a killer virus that to date has infected 181,377 people, and has killed 7,118 people, and they best part? They proudly display these statistics on the official Johns Hopkins website, click here to see it for yourself. I wonder if they have any of those cute and cuddly coronavirus plushies left?
THE FACT THAT Bill Gates was a host of this event surprises no one who is a regular reader of NTEB, no sir. Take a look:
In 1999, Gates gave over 20 million dollars to Johns Hopkins to establish a wing of the hospital where the Foundation was born. This foundation has always hidden behind the mantra of "Health and help" for women in third world countries. The thrust of the foundation has been working with the big Pharma companies, to create vaccines for the masses in these impoverished countries.
BIG PHARMA AND MICROSOFT ARE TEAMING UP IN SOMETHING CALLED THE 'ID2020 ALLIANCE' THAT WILL COMBINE VACCINATIONS WITH IMPLANTABLE MICROCHIPS TO CREATE YOUR DIGITAL ID
FOR YEARS we've been watching as Microsoft founder Bill Gates, now retired from the company he founded, use his billions to give 'free vaccinations' to people in third world countries. Now Bill has become a founding partner in another company, this one is called the ID2020 Alliance, and its goal is to give every human being on Earth a digital id. How do they plan on accomplishing this feat? By combining mandatory vaccinations with implantable microchips. Genius, isn't it? And coming soon to a theater near you, as the saying goes.
THE PARTICIPANTS OF EVENT 201, invited there by the rich and powerful elites that rule the world, sat and war-gamed how an outbreak of COVID-19 coronavirus might go. Looks like the meeting was a success because just one month to the day later, the first case of COVID-19 was reported in China, and well, you know the rest.
EVENT 201 AND THE CURRENT COVID-19 CORONAVIRUS OUTBREAK
FROM JOHNS HOPKINS: The Johns Hopkins Center for Health Security in partnership with the World Economic Forum and the Bill and Melinda Gates Foundation hosted Event 201, a high-level pandemic exercise on October 18, 2019, in New York, NY. The exercise illustrated areas where public/private partnerships will be necessary during the response to a severe pandemic in order to diminish large-scale economic and societal consequences.
In recent years, the world has seen a growing number of epidemic events, amounting to approximately 200 events annually. These events are increasing, and they are disruptive to health, economies, and society. Managing these events already strains global capacity, even absent a pandemic threat. Experts agree that it is only a matter of time before one of these epidemics becomes global—a pandemic with potentially catastrophic consequences. A severe pandemic, which becomes 'Event 201', would require reliable cooperation among several industries, national governments, and key international institutions. READ MORE:
EVENT 201 PANDEMIC EXERCISE: HIGHLIGHTS REEL
Selected moments from the Event 201 pandemic tabletop exercise hosted by The Johns Hopkins Center for Health Security in partnership with the World Economic Forum and the Bill and Melinda Gates Foundation on October 18, 2019, in New York, NY. The exercise illustrated the pandemic preparedness efforts needed to diminish the large-scale economic and societal consequences of a severe pandemic.
Bill Gates on Population Control
Why have Bill Gates and friends raised $4.3 BILLION to vaccinate 80 MILLION children in Third World Countries? Shouldn't sufficient food supply and clean drinking water be the first priority. What good is a healthy immune system if you're going to die of starvation or be poisoned by your water? WATCH and LISTEN to this video very carefully and you will understand the TRUE agenda behind their efforts. THERE ARE STERILIZATION AGENTS IN THE VACCINES, which will prevent these children from having children in the future. It's really not about protecting their health at all. It's all about POPULATION CONTROL………..
NOW THE END BEGINS IS YOUR FRONT LINE DEFENCE AGAINST THE RISING TIDE OF DARKNESS IN THE LAST DAYS BEFORE THE RAPTURE OF THE CHURCH
—————————————————
https://prophecyupdate.blogspot.com/ – Tyler Durden
Update (1005ET): As we detailed below, Amazon was already struggling to meet delivery goals and having problems with stock, but now, in a blog post, Amazon told sellers on Tuesday that it's suspending shipments of all non-essential products to its warehouses to deal with the increased workloads following the coronavirus outbreak.
"We are temporarily prioritizing household staples, medical supplies, and other high-demand products coming into our fulfillment centers so that we can more quickly receive, restock, and deliver these products to customers," the message said.
That means sellers who use Amazon's storage and delivery network for a fixed fee, through a program called Fulfillment by Amazon, will no longer be able to ship their products to Amazon.
"We are seeing increased online shopping, and as a result some products such as household staples and medical supplies are out of stock."
Additionally, Amazon claims it is trying top crack down on gouging…
"We're also working to ensure that no one artificially raises prices on basic need products during this pandemic and have blocked or removed tens of thousands of items, in line with our long-standing policy. We actively monitor our store and remove offers that violate our policy."
So, we can't leave our homes and all we can buy online is staples and medical supplies…
Amazon suspending deliveries. Just when you thought today couldn't get worse.
— Erika K Nardini (@EKANardini) March 17, 2020
Amazon has informed customers in a blog post that it has sold out of some household items, and prime deliveries could be disrupted during the Covid-19 outbreak.  
The online retailer updated its blog post on Saturday and told customers that "we are currently out of stock on some popular brands and items, especially in household staples categories."
—————————————————
https://prophecyupdate.blogspot.com/ – Paul Joseph Watson 
Denmark has passed an emergency law that allows for the government to force people to take a vaccine for coronavirus.
The emergency law gives authorities sweeping powers to tackle the COVID-19 pandemic and will remain in force until March 2021.
Citizens who refuse to be tested for the coronavirus will face fines and potential prison time, and will be prevented from entering shops, grocery stores, public institutions and hospitals while also being restricted from using public transport.
"As well as enforcing quarantine measures, the law also allows the authorities to force people to be vaccinated, even though there is currently no vaccination for the virus," reports the Local.
Copenhagen University law professor Jens Elo Rytter said the new measures were "certainly the most extreme since the Second World War."
The initial draft of the law was even more draconian, and would have allowed police to enter private homes without a warrant if there was a suspicion of a coronavirus infection.
However, this measure was dropped after opposition from other parties in the Parliament.
Denmark currently has 875 recorded coronavirus cases and has registered 2 deaths.
—————————————————
https://prophecyupdate.blogspot.com/ – Tyler Durden
The Fed has gushed trillions into the short-term money markets in an attempt to fill what appears to be a bottomless pit and now Treasury and the government are discussing direct loans to businesses and banks have used the discount window en masse "to avoid any stigma"
As one veteran trader – who has seen a few cycles, as opposed to just trading the last 10 years uptrend – exclaimed:
"Something is very wrong," in the short-term liquidity markets.
He is not wrong.
The Dollar shortage is exploding to crisis levels as – despite unlimited Fed swap lines – global basis swaps are soaring..
And as that dollar shortage builds, so the dollar index is manically bid in a scramble for liquidity (and all other assets are sold – including gold and bonds)…
"Funding tensions and the direction of U.S. stocks will largely dictate movement for the G-10 currencies in the short run," according to Shaun Osborne, chief foreign exchange strategist at Scotiabank
As TD Economics warns:
Shortly after the collapse in the stock market into bear territory in December 2018, we produced analysis to argue against fearing stock market volatility. Granted the recent rout that dialed the S&P 500 Index back to late 2018 levels in a short period is not common. The sharp move corresponds to a 7 standard deviation from historical norms.
However, our eyebrows have been raised at the broadening of financial stress across multiple bond, credit, liquidity and corporate indicators. This is a cause for concern of a possible larger negative credit-event. 
And the pace of tightening in financial conditions must be terrifying The Fed…
—————————————————
Times Square is deserted as New York City is SHUT DOWN to slow coronavirus spread: Streets empty out, bars and restaurants shut and casinos, movie theaters and gyms all close as more than 300 cases are confirmed in the Big Apple
Bars, restaurants and theaters across New York, including New York City, have officially closed as of 8pm

Photos of New York's Times Square show the iconic tourist attraction nearly abandoned on Monday afternoon 

New Jersey has enacted curfew of 8pm until 5am – when people should only leave homes for essential travel
The city that never sleeps has been forced to shutdown its bars, restaurants, movie theaters and gyms, including those in New York City's iconic Times Square, in a bid to curb the spread of the novel coronavirus. 
Photos of one of the most famous tourist attractions in the Big Apple show a relatively quiet scene with only a handful of people walking under Times Square's bright lights on Monday. 
Mayor Bill de Blasio announced the closure of New York City's normally hectic bars and restaurants on Sunday evening. The restaurants are now restricted to take-out and delivery only as of 8pm Monday night. 
The city that never sleeps has been forced to shutdown its bars, restaurants, movie theaters and gyms, including those in New York City's iconic Times Square, in a bid to curb the spread of the novel coronavirus 
An empty Times Square outside dining area is seen on Monday afternoon as the city begins to lockdown to combat coronavirus
The mayor said New York will close its bars and restaurants for 'as long as necessary' along with casinos, gyms and movie theaters as part of an effort with neighboring states Connecticut and New Jersey to stop the spread of coronavirus. 
Monday also marked the first day of school closures for New York City, which educates 1.1 million students. The closure will last until April 20. 
Restaurants, pizzerias and even Starbucks stores started placing signs on the front of their doors to inform customers that they would only be open for 'grab-and-go' options. 
Times Square's subway station at 42nd Street was nearly empty during rush hour on Monday morning.  
New Jersey has also launched a statewide 'curfew' between the hours of 8pm and 5am for all 'non essential travel' but it is unclear what that is or what will happen to anyone who does not follow the rules. 
The state's governor, Phil Murphy, has not confirmed whether or not people will be able to go to work between those hours or how he plans to enforce it, but is only saying that he 'strongly discourages' anyone from leaving home between those hours.  
New York Gov Andrew Cuomo announced the shutdown in a tweet on Monday morning after urging President Donald Trump to shut down the country to fight coronavirus and said the current 'patchwork quilt' system of some states being more vigilant than others is not working. 
The Times Square subway station was nearly empty on Monday due to fears surrounding the coronavirus outbreak 
RELATED NEWS CLIPS:
—————————————————
https://prophecyupdate.blogspot.com/ – Esti Eliraz
Israel Today spoke with a research lab in Kiryat Shmonah, Israel's northern frontier town on the border with Lebanon, that is now poised to be the first to develop a vaccine for the coronavirus afflicting the globe.
After 4 years of research funded by Israel's Ministry of Science & Technology, researchers at MIGAL have developed an effective vaccine against avian coronavirus Infectious Bronchitis Virus (IBV), which can be adapted soon to create a human vaccine against the coronavirus COVID-19.
"Our goal is to produce the vaccine during the next 8-10 weeks, and to achieve safety approval in a few weeks. This will be an oral vaccine, making it particularly accessible to the general public. We are currently in intensive discussions with potential partners that can help accelerate the trial phase and expedite the final product's development and regulatory activities. Given the urgent global need for a human coronavirus vaccine, we are doing everything we can to accelerate development," said David Zigdon, CEO of the Institute for Scientific Research in the Galilee (MIGAL).
This possibility was identified as a by-product of MIGAL's development of a vaccine against Infectious Bronchitis Virus (IBV) or Avian coronavirus, a disease affecting poultry, whose effectiveness has been proven in pre-clinical trials carried out at the Veterinary Institute. MIGAL has now made required genetic adjustments to adapt the vaccine to COVID-19, the human strain of Coronavirus, and is working to achieve the safety approvals that will enable in-vivo testing, enable the initiation of production of a vaccine to counter the coronavirus epidemic currently spreading throughout the world, which so far has claimed 5,839 lives.
From research conducted at MIGAL, it has been found that the poultry coronavirus has high genetic similarity to the human COVID-19, and that it uses the same infection mechanism, a fact that increases the likelihood of achieving an effective human vaccine in a very short period of time.
According to Dr. Chen Katz, MIGAL's Biotechnology Group Leader, "The scientific framework for the vaccine is based on a new protein expression vector… causing the body to form antibodies against the virus. In pre-clinical (IN-VIVO) trials, MIGAL's researchers have demonstrated that the oral vaccination induces high levels of specific anti-IBV antibodies."
Israel's Minister of Science and Technology, Mr. Ofir Akunis commented on the development:
"Congratulations to MIGAL on this exciting breakthrough. I am confident that there will be further rapid progress, enabling us to provide a needed response to the grave global COVID-19 threat." 
Minister Akunis has instructed the Director General of the Ministry of Science and Technology to fast-track all approval processes with the goal of bringing the human vaccine to market as quickly as possible.
The EU has provided a € 4.4 million ($4.5) grant to the MIGAL lab for a research group on environmental, health and environmental impact of the virus.
—————————————————
https://prophecyupdate.blogspot.com/ – Toi Staff
 [Very similar to the data obtained from Italy, we now have numbers to see from Israel. Of 298 cases, only 4 were considered as serious (1.3%) – 24% were asymptomatic and an additional 16% had only fever. Only 9 cases considered as "moderate". No deaths reported]
The Health Ministry on Monday night said the number of COVID-19 cases in Israel has climbed to 298, as data shared by the authorities showed that one-quarter of those infected by the coronavirus showed no symptoms.
Four of the cases were in serious condition and nine were showing moderate symptoms.
The data, based on 250 confirmed cases in Israel, underlined that 59 (24 percent) were asymptomatic upon diagnosis, 66 (26%) experienced respiratory symptoms, but no fever, while 41 (16%) ran a fever, but had no breathing difficulties or cough.
A plurality (74 cases, 29%), though still under one-third, had both a fever and respiratory symptoms — the conditions under which Israel's emergency services are most likely to grant a COVID-19 test to those who have not returned from abroad or been in direct contact with someone infected. The symptoms in 11 other cases were classified as "unknown."
The ministry did not specify how those who were asymptomatic were identified as carrying the virus, but health authorities have been testing those exposed to confirmed cases.
According to the Health Ministry figures, most of those carrying the virus had recently returned from abroad, though spread within Israel was catching up (98 cases).
The country with the largest numbers of Israeli travelers who were later diagnosed with COVID-19 was Spain, with 21 cases. Sixteen had recently returned from Italy and Austria, respectively, followed by 14 who came from France. Twelve of the cases had entered Israel from the United States, and another dozen from the United Kingdom. Eight each of those sick with the coronavirus had returned from Germany and Egypt.
Israel also saw two cases each among recent travelers to the Netherlands and Bulgaria, and a single case each from Belgium, Azerbaijan, Tunis, Japan, Malta, and Denmark.
Yet, we see this below; this article panics over the idea of 10,000 people getting coronavirus. Based on the (good) numbers above, 1.3% (serious cases) of 10,000 is only 130 patients. Their hospitals can't handle 130 patients? This represents another big disconnect between the actual numbers and the reaction:  
ISRAEL EXPANDS LOCKDOWN AMID FORECAST OF 10,000-CORONAVIRUS VICTIMS. IDLE HOTELS TURN INTO QUARANTINE HOSPITALS
More population groups will be confined to their homes in the expanded lockdown announced by Prime Minister Binyamin Netanyahu on Monday night, March 16 after the number of coronavirus victims rose to 277.  Health Ministry director Moshe Bar Simantov warned that the rate of infections was gaining momentum and doubling itself at high speed. If Israel fails to declare a total lockdown on the country, he warned that the number of covid-19 cases forecast will reach 10,000 in 10 days to two weeks.
The IDF has been enlisted for the first time to help deal with the emergency. The Homeland Defense Command has taken over hotels in the main cities – idle for lack of tourists – for use as centers for the treatment of quarantined coronavirus patients to ease the burden on the hospitals.
While abstaining from a comprehensive national lockdown at this time, the prime minister nonetheless announced more steps in addition to the stringent restrictions already in place.
Economic activity already reduced will be shrink further by placing the public sector on emergency footing. Most of the work force in government ministries is to be put on unpaid leave until after the Passover holiday. Public institutions including banks will cut down on staff at their desks and public transport scaled down. This latest package is in effect a compromise between the demands of the health authorities and the determination by the ministry of finance that the economy cannot withstand a complete lockdown. Furthermore, digital surveillance of confirmed cases will be in force for 30 days.
The crisis took another sharp turn on Monday with a flood of complaints from hospitals and medical institutions of a severe shortage of equipment for coping with the disease, and lack of protective gear for medical staff.
—————————————————
TEXAS GOVERNOR ACTIVATES NATIONAL GUARD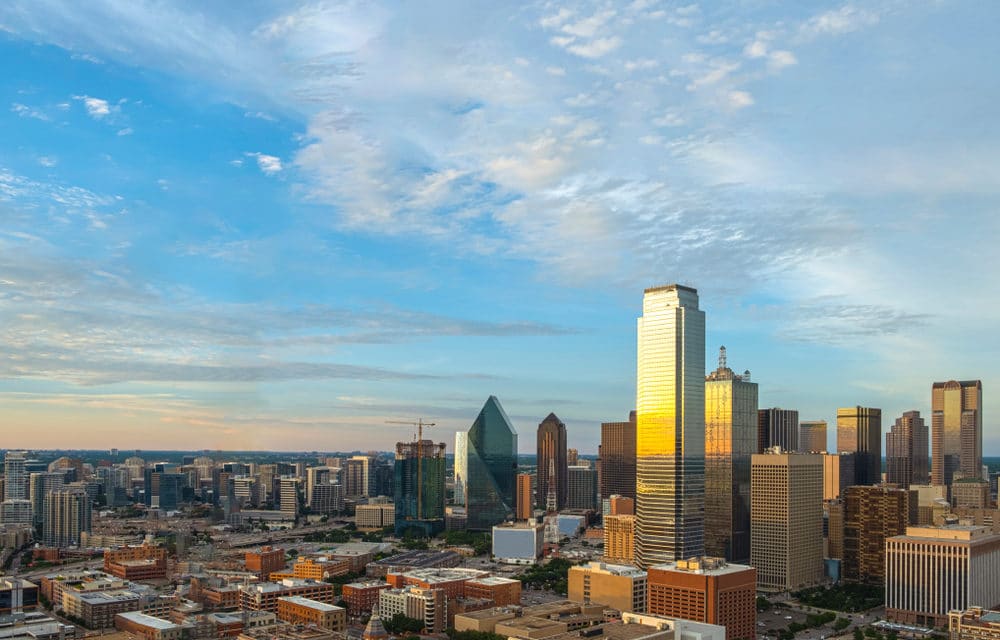 (ABC13) – Texas Governor Greg Abbott has just activated the National Guard to help combat the coronavirus outbreak in the state.  Abbott's office says this preparative measure will ensure that the National Guard can assist in various forms throughout the state when needed.
"By activating the Texas National Guard, we are ensuring Texas is prepared as we continue to mitigate the spread of COVID-19," Abbott said. Healthcare workers and first responders who are members of the guard are excluded from this activation so they can continue serving in their respective fields. 

MORE

:
—————————————————
https://prophecyupdate.blogspot.com/ – Mike Krieger 
It's likely the past few weeks have been some of the most surreal you've ever experienced; I know it's been the case for me. The largest cities in the U.S. are essentially on lockdown, the stock market is in free fall and grocery stores are being stripped bare. It feels like a very dark moment, but in such darkness I see the light of a new beginning. A new beginning that starts with each and every one of us.
One of the things that helped me navigate the last couple of months in a state of relative calm is a longstanding understanding that something of this sort was inevitable. Not a pandemic necessarily, but something was bound to come along and slam us unexpectedly, and that when it did, the impact would be shockingly disruptive given how completely brittle and phony our economies and societies have become.
It's this deep-seated recognition that the world paradigm we reside in isn't long for the ages which allowed me to stay focused and relatively unemotional as this pandemic unfolded. I'm also extremely lucky to have a wife who showed tremendous resolve and decisiveness by immediately taking preparations for our family all the way back in January, before even I was ready to act in a meaningful way. While people called what we were doing panicking, it was just thoughtful and reasonable preparation. Preparation that allowed us to remain calm in early March as things started shutting down, and as many found themselves flatfooted and confused.
There's never been a better opportunity to localize and decentralize than right now.
Start with yourself and your family, make them as robust as possible. Then work on your community and extend outward from there.
Think about who you can touch in a positive way and how. Go.
— Michael Krieger (@LibertyBlitz) March 12, 2020
It's impossible to overstate the impact you can have as an individual in times like these. We've all seen the federal government response. From statements like "it's just the flu," to Trump signing charts of a short-covering rally in the stock market and the CDC's inability or unwillingness to test Americans in the early days, this entire episode should prove to you once and for all that the centralized cavalry isn't coming. You are the cavalry.
You have no leaders.
You must be the leadership you want to see in the world.
— Michael Krieger (@LibertyBlitz) March 9, 2020
————————————————
We are literally witnessing history in the making.  For the third time in the last six trading sessions, we have witnessed the largest single day point crash in stock market history.  Let that sink in for a moment.  On March 9th, the Dow set a new record by falling 2,013 points.  Then on March 12th, the Dow set a new record again by falling 2,352 points.  Of course what happened on Monday was the biggest whopper of them all.  The Dow Jones Industrial Average was down 2,997 points, and words like "carnage" and "devastation" don't seem to be strong enough to convey that horror that took place.  To put all of this into perspective, the largest single day point crash during the last financial crisis was just 777 points.  That means that the crash that we witnessed on Monday was nearly four times as large as the worst single day point crash in 2008. (READ MORE…)
————————————————
5 EARTHQUAKES IN 15 HOURS RATTLE CAROLINAS AND TENNESSEE…
https://endtimeheadlines.org/2020/03/5-earthquakes-in-15-hours-rattle-carolinas-and-tennessee/ – Mar 16, 2020
 (ETH) – Reports are indicating that at least five earthquakes measuring up to 2.4 magnitude have rattled the Carolinas and Tennessee within the past 24 hours according to the USGS.
The other earthquakes ranged from 1.7 to 2.2 magnitude.  The swarm of quakes began around 5:30 p.m. on Sunday in Mulberry, North Carolina. More followed over the next several hours, with the most recent one striking around 8 a.m. Monday.
The largest 2.4 earthquake struck around 11 p.m. near Centerville, South Carolina — about 30 miles southwest of Greenville, according to the USGS. At least 480 people, some as far as 300 miles away in Georgia, reported feeling the tremor to the agency.
————————————————
JESUS CHRIST RETURN FOR HIS CHURCH IS "IMMINENT"
Matt. 7:27 And the rain descended, and the floods came, and the winds blew, and beat upon that house; and it fell: and great was the fall of it.
Matt. 24:38 For as in the days that were before the flood they were eating and drinking, marrying and giving in marriage, until the day that Noe entered into the ark,
Matt. 24:39 And knew not until the flood came, and took them all away; so shall also the coming of the Son of man be
——————————————–
DON'T WAIT FOR THE LAST MINUTE
We are currently in the "Birth Pangs" of the coming

"7 year

TRIBULATION"

period, where all the Nations on Earth will be subject to God's Wrath on an "UNGODLY" World. The Rapture of Jesus Christ Church is "TOTALLY" imminent; And what will follow after that will be massively more devastating that we are seeing right now (Read

Revelation Ch 6 – 22

) God is trying to get everyone's attention to the coming Judgements; He does not want "ANYONE" to perish, but all to come to repentance. He loves us, but will not stand idly by and watch the World, (His Creation) turn to sin and debauchery). We are currently living in a fallen "Satanic" World where

"EVIL"

, is totally accepted, and God and his Love is being exponentially rejected. The time has come when God HAS TO intervene, and he is (The prophetic word listed in his Word the Bible is being fulfilled exponentially).
——————————————————
Rom. 1:18 For the wrath of God is revealed from heaven against all ungodliness and unrighteousness of men, who hold the truth in unrighteousness;
Rom. 2:5 But after thy hardness and impenitent heart treasurest up unto thyself wrath against the day of wrath and revelation of the righteous judgment of God
Eph. 5:6 Let no man deceive you with vain words: for because of these things cometh the wrath of God upon the children of disobedience.
Col. 3:6 For which things' sake the wrath of God cometh on the children of disobedience:
James 1:20 For the wrath of man worketh not the righteousness of God.
Rev. 14:10 The same shall drink of the wine of the wrath of God, which is poured out without mixture into the cup of his indignation; and he shall be tormented with fire and brimstone in the presence of the holy angels, and in the presence of the Lamb:
Rev. 14:19 And the angel thrust in his sickle into the earth, and gathered the vine of the earth, and cast it into the great winepress of the wrath of God.
Luke 21:25 And there shall be signs in the sun, and in the moon, and in the stars; and upon the earth distress of nations, with perplexity; the sea and the waves roaring;
Luke 21:26 Men's hearts failing them for fear, and for looking after those things which are coming on the earth: for the powers of heaven shall be shaken
Luke 12:37 Blessed are those servants, whom the lord when he cometh shall find watching: verily I say unto you, that he shall gird himself, and make them to sit down to meat, and will come forth and serve them
——————————————————
SO WON'T YOU ACCEPT JESUS NOW AND BE REMOVED FROM THAT EVENT  (OF TRIBULATION) AND LIVE FOREVER WITH JESUS IN THE FAMILY OF GOD THIS WORLD IS IN "DISTRESS" AND IT WILL SOON BE IN TRIBULATION?
2 "(For he saith, I have heard thee in a time accepted, and in the day of salvation have I succoured thee: behold, now is the accepted time; behold, now is the day of salvation.)" (2nd Corinthians 2:6)
—————————————————
SEEK THE LORD JESUS CHRIST WHILE HE STILL CAN BE FOUND – HE IS COMING QUICKLY – IT IS A "FREE" GIFT OF ETERNAL LIFE.
—————————————————


"WHAT IS THE PRAYER OF SALVATION?"
Many people ask, "Is there a prayer I can pray that will guarantee my salvation?" It is important to remember that salvation is not received by reciting a prayer or uttering certain words. The Bible nowhere records a person's receiving salvation by a prayer. Saying a prayer is not the biblical way of salvation.
The biblical method of salvation is faith in Jesus Christ. John 3:16 tells us, "For God so loved the world that he gave his one and only Son, that whoever believes in him shall not perish but have eternal life." Salvation is gained by faith (Ephesians 2:8), by receiving Jesus as Savior (John 1:12), and by fully trusting Jesus alone (John 14:6; Acts 4:12), not by reciting a prayer.
The biblical message of salvation is simple, clear, and amazing at the same time. We have all committed sin against God (Romans 3:23). Other than Jesus Christ, there is no one who has lived an entire life without sinning (Ecclesiastes 7:20). Because of our sin, we have earned judgment from God—death (Romans 6:23). Because of our sin and its deserved punishment, there is nothing we can do on our own to make ourselves right with God. As a result of His love for us, God became a human being in the Person of Jesus Christ. Jesus lived a perfect life and always taught the truth. However, humanity rejected Jesus and put Him to death by crucifying Him. Though that horrible act killed the only truly innocent man, our salvation was obtained. Jesus died in our place. He took the burden and judgment of our sin upon Himself (2 Corinthians 5:21). Jesus was then resurrected (1 Corinthians 15), proving that His payment for sin was sufficient and that He had overcome sin and death. As a result of Jesus' sacrifice, God offers us salvation as a gift. God calls us all to repent of our sins (Acts 17:30) and have faith in Christ as the full payment of our sins (1 John 2:2). Salvation is gained by receiving the gift God offers us, not by praying a certain prayer.
Now, that does not mean prayer cannot be involved in receiving salvation. If you understand the gospel, believe it to be true, and have accepted Jesus as your salvation, it is good and appropriate to express that faith to God in prayer. Communicating with God through prayer can be a way to progress from accepting facts about Jesus to fully trusting in Him as Savior. Prayer can be connected to the act of placing your faith in Jesus alone for salvation.
Again, though, it is crucially important that you do not base your salvation on having said a prayer. Reciting a prayer cannot save you! If you want to receive the salvation that is available through Jesus, place your faith in Him. Fully trust His death as the sufficient sacrifice for your sins. Completely rely on Him alone as your Savior. That is the biblical method of salvation. If you have received Jesus as your Savior, by all means, say a prayer to God. Tell God how thankful you are for Jesus. Offer praise to God for His love and sacrifice. Thank Jesus for dying for your sins and providing salvation for you. That is the biblical connection between salvation and prayer.
If you have received Jesus as your Savior because of what you have read here today, please click on the "I have accepted Christ today" button below.
If you have any questions, please use the question form on our Bible Questions Answered page.