Bible Prophecy Update-Nov. 28 2020
——————————————–
Sink China warship (Nov 30,2020) Indian Warships join Russian Navy to drills in Baltic Sea

Sink China warship, Indian Warships join Russian Navy to drills in Baltic Sea The Russian and Indian Navies may hold joint drills in the Baltic Sea, following a meeting of their representatives at the headquarters of Russia's Baltic Fleet, the Fleet's press office reported on Wednesday. "During a meeting of the Indian military delegation led by Naval Attache at the Embassy of the Republic of India in Russia Commodore Manish Chadha with Baltic Fleet Commander Admiral Alexander Nosatov, the Indian side expressed its wish to hold joint drills of the fleets of both countries in the Baltic Sea and take part in the events of celebrating Russia's Navy Day in 2021," the press office said in a statement. The meeting also discussed the issues of bilateral naval cooperation and joint drills. The Baltic Fleet commander noted the Indian naval sailors' high skills demonstrated, in particular, during the Indra-2019 Russian-Indian naval anti-piracy maneuvers held in the Indian Ocean in December 2019, the statement says.
——————————————–
US Sends Strike Group To Persian Gulf-Israel on high alert-Russia Tests Hypersonic Missile

59.3K subscribers
You will hear the following in this Broadcast: -U.S. Sends Air Craft Carrier To Persian Gulf As Iran Vows Retaliation For Killing Of Scientist -Israeli embassies on alert after Iran retaliation threats -Iranian president and Supreme Leader points finger at Israel after assassination of top military scientist near Tehran -Russia Test-Fires 'Tsirkon' Hypersonic Missile
——————————————–
Iranian Newspaper Calls for Striking Haifa

360K subscribers
Hardline Iranian Newspaper Calls for Striking Haifa if Israel was responsible for the death of their Nuclear scientist.
——————————————–
Bible Prophecy Update – November 29th, 2020
•

Streamed live 2 hours ago

232K subscribers
Pastor JD answers the question of "What can I do?" in light of all that's happening in, and coming to the world. Subscribe to Pastor JD's new prophecy website at

http://jdfarag.org
—————————————————
LATEST NEWS CLIPS – ARTICLES PRESENTATION (MONDAY 30th NOVEMBER 2020)
—————————————————
(THIS IS THE WORLD'S CURRENT TIMELINE)
Matt. 24:6 And ye shall hear of wars and rumours of wars: see that ye be not troubled: for all these things must come to pass, but the end is not yet.
Matt. 24:7 For nation shall rise against nation, and kingdom against kingdom: and there shall be famines, and pestilences, and earthquakes, in divers places.
Matt. 24:8 All these are the beginning of sorrows.
Matt. 24:9 Then shall they deliver you up to be afflicted and shall kill you: and ye shall be hated of all nations for my name's sake.
Luke 12:40 Be ye therefore ready also: for the Son of man cometh at an hour when ye think not
—————————————–
THIS IS THE WORLD'S VERY NEAR FUTURE:
Matt. 24:21 For then shall be great tribulation, such as was not since the beginning of the world to this time, no, nor ever shall be
—————————————————
WE PREACH THE BLESSED HOPE FOR THE FUTURE IN JESUS CHRIST OUR SAVIOUR
1Cor. 12:3 Wherefore I give you to understand, that no man speaking by the Spirit of God calleth Jesus accursed: AND THAT NO MAN CAN SAY THAT JESUS IS THE LORD, BUT BY THE HOLY GHOST.
"Behold, I come like a thief! Blessed is he who stays awake and keeps his clothes with him, so that he may not go naked and be shamefully exposed."
"And you know what is restraining him now so that he may be revealed in his time. For the mystery of lawlessness is already at work. Only he who now restrains it will do so until he is out of the way."
REV. 14:12
Here Jesus was alluding to the fact that the Doctrine of Eternal Security WILL EXPIRE WITH THE RAPTURE OF THE CHURCH
Luke 12:37 Blessed are those servants, whom the lord when he cometh shall find watching: verily I say unto you, that he shall gird himself, and make them to sit down to meat, and will come forth and serve them
SO WON'T YOU ACCEPT JESUS NOW AND BE REMOVED FROM THAT EVENT  (OF TRIBULATION) AND LIVE FOREVER WITH JESUS IN THE FAMILY OF GOD?
2 "(For he saith, I have heard thee in a time accepted, and in the day of salvation have I succoured thee: behold, now is the accepted time; behold, now is the day of salvation.)" (2nd Corinthians 2:6)
—————————————————
DAILY CHRISTIAN BIBLICAL QUESTIONS AND ANSWERS:
—————————————————
Who Created God?
https://gracethrufaith.com/ask-a-bible-teacher/who-created-god-2/
QUESTION:    A friend at work asked me who created God. In Genesis 1:1 it says, "In the beginning God created the Heavens and the Earth." I believe that with my whole mind, heart and soul, but it doesn't answer the question of who created God, where did He come from, or how did He come into being?
ANSWER:

 

   In some religions, people believe their god was created. Others believe their god used to be human like we are and became a god. But no one created the one true God because He is the Creator of everything.
At the burning bush, Moses said, "If the Israelites ask me what your name is, what should I tell them?" God answered "Hayah, Hayah" or in English, "I AM That I AM. The Hebrew word "Hayah" is the verb "to be". It means the Existing One. In other words, He always has existed and He always will exist. In Deut. 33:27 He's called the Eternal God, and in Rev. 1:4 He's the one who is, and who was, and who is to come. He is the Alpha and the Omega, the First and the Last, the Beginning and the End (Rev. 22:13).
Was Jesus The First Created Being?
https://gracethrufaith.com/ask-a-bible-teacher/was-jesus-the-first-created-being/
QUESTION:    It appears to me that God's first creation was The Word. Rev 3:14 says, "And unto the angel of the church of the Laodiceans write; These things saith the Amen, the faithful and true witness, the beginning of the creation of God;" Angels and all else were created by God through The Word. "All things were made by him; and without him was not any thing made that was made" (John 1:3). Do you think that's what Rev 3:14 means?
ANSWER:

 

   No, I don't agree. Groups who deny the deity of Jesus often claim that He was the first created being, but the Bible tells us Jesus is not a created being, but the Creator of all.
In Rev 3:14 the Greek word for beginning is arche. It means, "that by which anything begins to be, the origin, the active cause." What Rev. 3:14 tells us is Jesus was the origin of the creation, the person of the Trinity through whom the creation came into existence. This is consistent with the opening verse of John's Gospel where he described Jesus both as one who was with God, and who also was God.
When John said, "

All things were made by Him and without Him was not anything made that was made"

(John 1:3) he meant there is no created being or thing that Jesus did not create. If Jesus created everything that was created, then He can't be a created being, because He couldn't have created Himself. He has to be the Creator. Otherwise John would have said, "First God made the Word, and then the Word made everything else." But he didn't say that.
The Writer of Hebrews said, "In these last days he has spoken to us by his Son, whom he appointed heir of all things, and by whom also he made the universe." (Hebrews 1:2)

In Colossians 1:16 Paul confirmed this, saying, "For by him all things were created: things in heaven and on earth, visible and invisible, whether thrones or powers or rulers or authorities; all things were created by him and for him." Notice it doesn't say Jesus created all things but Himself, it says Jesus created all things. They were created by Him and For Him.

To think of Jesus in any other way than as our Creator is to deny the Bible's clear teaching about Him.
Was Jesus Created?
https://gracethrufaith.com/ask-a-bible-teacher/was-jesus-created/
QUESTION:    I was brought up as a Jehovah's Witness but now I have found Christ and I'm saved. But there is this concept that I have not been able to clear in my mind. Was Jesus Christ created? Please refer to Colossians 1: 15-16 in your answer.
"He is the image of the invisible God, the firstborn over all creation. For by him all things were created: things in heaven and on earth, visible and invisible, whether thrones or powers or rulers or authorities; all things were created by him and for him."
The Greek word translated firstborn is the word from which we get prototype and refers to the fact that in His humanity Jesus is the model or standard for mankind, not that he was the first person born. In Colossians 1:16 Paul said that everything was created by him and for him, things in Heaven (angels) and on Earth (mankind). So He is not a created being but is in fact the Creator of all beings.
The writer of Hebrews confirmed this in chapter 1, agreeing that when God wants to be visible, He appears as Jesus. In fact he later quoted Psalm 45:6-7 where God Himself addressed His Son as God (Hebr. 1:8). Jesus claimed to be God in John 10:30 and John 14:9 , and John said so in John 1:1.
The witness of Scripture is clear and stands in direct conflict with Jehovah's Witness doctrine which claims that Jesus and the Archangel Michael are one and the same, the first created being.
—————————————————-
NEWS CLIPS/ARTICLES OBTAINED FROM MANY SOURCES – INCLUDING

Tracking bible prophecy.org
Rapture Ready News
Prophecyupdate.Com
Main News Channels
End Times Headlines
Prophecyupdateblogspot.com
Stevequayle.com
Gracethrufaith.com
Nowtheendbegins.com
Other Christian Sites
(CLICK ON) LATEST DAILY NEWS CLIPS:
ISRAEL NEWS:
THE MIDDLE EAST PEACE PLAN IS "ANTI GOD" – (GOD WILL NOT ALLOW JERUSALEM TO BE DIVIDED).
ZECHARIAH 12:2-3
Zech. 12:2 Behold, I will make Jerusalem a cup of trembling unto all the people round about, when they shall be in the siege both against Judah and against Jerusalem.
Zech. 12:3 And in that day will I make Jerusalem a burdensome stone for all people: all that burden themselves with it shall be cut in pieces, though all the people of the earth be gathered together against it
I AM GOING TO MAKE JERUSALEM A CUP THAT SENDS ALL THE SURROUNDING PEOPLES REELING … Zech. 12:2
God is in control, and He told the nations the consequences of

dividing the Promised Land and declaring peace and safety on their own terms (Joel 3:1-2; I Thess. 5:3)
WORLD TERRORISM – WARS
GENERAL WORLD NEWS:
GENERAL WORLD CORONAVIRUS NEWS:
WORLD FINANCE:
1Tim. 6:10 For the love of money is the root of all evil: which while some coveted after, they have erred from the faith, and pierced themselves through with many sorrows
MASSIVE EARTH CHANGES/EARTHQUAKES/VOLCANOES ETC:
2Chr. 7:13 If I shut up heaven that there be no rain, or if I command the locusts to devour the land, or if I send pestilence among my people;
2Chr. 7:14 If my people, which are called by my name, shall humble themselves, and pray, and seek my face, and turn from their wicked ways; then will I hear from heaven, and will forgive their sin, and will heal their land
CHRISTIAN AND RELIGIOUS WORLD NEWS:
Matt. 24:9 Then shall they deliver you up to be afflicted, and shall kill you: and ye shall be hated of all nations for my name's sake.
Matt. 24:10 And then shall many be offended, and shall betray one another, and shall hate one another
EXTRA WORLD – ALTERNATIVE NEWS:
Please keep in mind that this collection of News Articles is mainly concerning America, but also take note that what happens in America will also "Dramatically" affect Australia and the rest of the World "Massively".
—————————————————-
WORLD – PROPHETIC NEWS ARTICLES PRESENTATION  (MONDAY 30th NOVEMBER 2020)
MIDDLE EAST AND WORLD WAR LOOMING THE BUILD UP TO PSALM 83  – ISAIAH 17 AND GOG OF MAGOG WARS EZEKIEL 37-38:
THE WHOLE WORLD IS UNSTABLE FINANCIALLY, POLITICALLY, PHYSICALLY, MORALLY, GODLY: – AND BECOMING MORE SO DAILY. (WE ARE IN THE BEGINNING OF SORROWS (MATT 24:8)
THE BIBLE STATES THAT IT WILL ONLY GET WORSE BEFORE THE START OF THE TRIBULATION OF MANKIND – (REVELATION 6)
But before that we have to go through the Birth Pangs, leading up to the Tribulation of Mankind; and I feel that the beginning of Matthew 24 explains that time very well. We are currently in the Birth Pangs (Even though Matthew 24: is directed at the Jewish Nation, it still reflects Biblical Prophecy for the whole World at this time):
Matt. 24:6 And ye shall hear of WARS AND RUMOURS OF WARS: see that ye be not troubled: for all these things must come to pass, but the end is not yet.
Matt. 24:7 FOR NATION SHALL RISE AGAINST NATION, AND KINGDOM AGAINST KINGDOM: and there shall be famines, and pestilences, and earthquakes, in divers places.
—————————————————-
GENERAL PROPHETIC NEWS SECTION:
—————————————————–
US DEPLOYS AIRCRAFT CARRIER USS NIMITZ TO THE PERSIAN GULF, ISRAELI EMBASSIES PLACED ON HIGH ALERT
Nov 28, 2020 – https://endtimeheadlines.org/2020/11/us-deploys-aircraft-carrier-uss-nimitz-to-the-persian-gulf-israeli-embassies-placed-on-high-alert/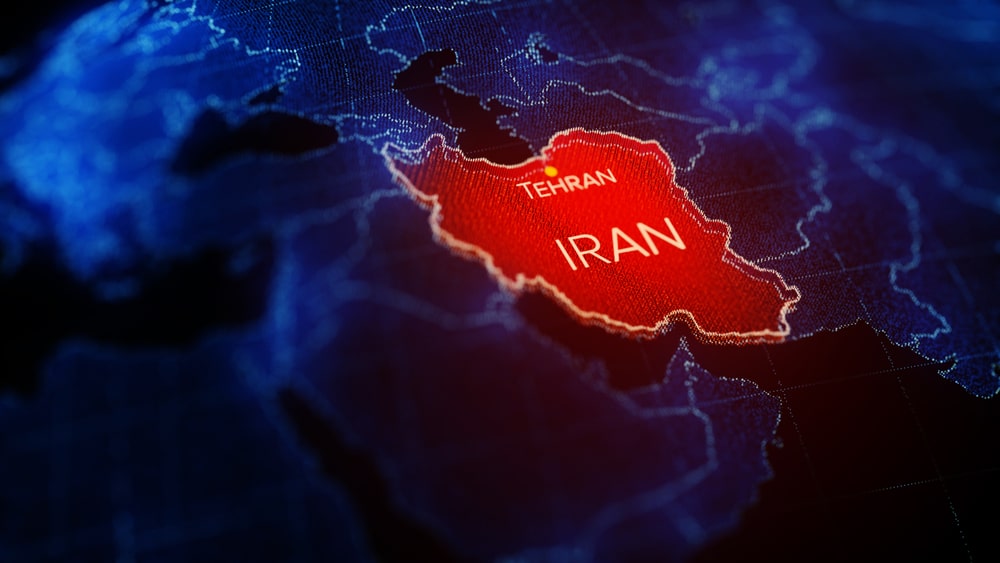 (ETH) – The United States military has deployed the aircraft carrier, USS Nimitz, to the Persian Gulf alongside other warships in order to provide 'combat support and air cover' for soldiers withdrawing from Iraq and Afghanistan.
The deployment comes as tensions in the region have ratcheted up following the assassination on Friday of a top scientist who headed Iran's nuclear program. The decision to deploy the Nimitz to the Persian Gulf was made before the killing of Mohsen Fakhrizadeh-Mahabadi – a physics professor and former officer in the Iranian Revolutionary Guard.
Iran on Friday accused Israel of trying to provoke a war by assassinating Fakhrizadeh-Mahabadi, whom Prime Minister Benjamin Netanyahu had named as the father of the rogue nation's nuclear program. One American official and two other intelligence officials confirmed to the New York Times that Israel was behind the attack.
Fakhrizadeh-Mahabadi was killed in an ambush involving an explosion and then machine-gun fire on the road between the countryside town of Absard and the capital of Tehran. Iranian state TV said explosives hidden in a pickup exploded in front of the car, scattering debris hundreds of yards before up to six gunmen emerged from another car and opened fire, the Times reported.

READ MORE
Meanwhile, Israel has put its embassies around the world on high alert on Saturday after Iranian threats of retaliation following the killing of a nuclear scientist near Tehran, Israeli N12 news reported on Saturday. A spokesman for the Israeli Foreign Ministry said the ministry did not comment on matters of security regarding its representatives abroad. Iran has blamed Israel for the killing of Mohsen Fakhrizadeh, who died on Friday after a gunman ambushed him in his car. Reuters
RELATED NEWS CLIP:
————————————————-
https://prophecyupdate.blogspot.com/ – Peter Andrews,
Four German holidaymakers who were illegally quarantined in Portugal after one was judged to be positive for Covid-19 have won their case, in a verdict that condemns the widely-used PCR test as being up to 97-percent unreliable.
Earlier this month, Portuguese judges upheld a decision from a lower court that found the forced quarantine of four holidaymakers to be unlawful. The case centred on the reliability (or lack thereof) of Covid-19 PCR tests.
The verdict, delivered on November 11, followed an appeal against a writ of habeas corpus filed by four Germans against the Azores Regional Health Authority. This body had been appealing a ruling from a lower court which had found in favour of the tourists, who claimed that they were illegally confined to a hotel without their consent. The tourists were ordered to stay in the hotel over the summer after one of them tested positive for coronavirus in a PCR test – the other three were labelled close contacts and therefore made to quarantine as well.
Unreliable, with a strong chance of false positives
The deliberation of the Lisbon Appeal Court is comprehensive and fascinating. It ruled that the Azores Regional Health Authority had violated both Portuguese and international law by confining the Germans to the hotel. The judges also said that only a doctor can "diagnose" someone with a disease, and were critical of the fact that they were apparently never assessed by one.
They were also scathing about the reliability of the PCR (polymerase chain reaction) test, the most commonly used check for Covid.
The conclusion of their 34-page ruling included the following: "In view of current scientific evidence, this test shows itself to be unable to determine beyond reasonable doubt that such positivity corresponds, in fact, to the infection of a person by the SARS-CoV-2 virus."  
In the eyes of this court, then, a positive test does not correspond to a Covid case. The two most important reasons for this, said the judges, are that, "the test's reliability depends on the number of cycles used'' and that "the test's reliability depends on the viral load present.'' In other words, there are simply too many unknowns surrounding PCR testing.
This is not the first challenge to the credibility of PCR tests. Many people will be aware that their results have a lot to do with the number of amplifications that are performed, or the 'cycle threshold.' This number in most American and European labs is 35–40 cycles, but experts have claimed that even 35 cycles is far too many, and that a more reasonable protocol would call for 25–30 cycles. (Each cycle exponentially increases the amount of viral DNA in the sample).
Earlier this year, data from three US states – New York, Nevada and Massachusetts – showed that when the amount of the virus found in a person was taken into account, up to 90 percent of people who tested positive could actually have been negative, as they may have been carrying only tiny amounts of the virus.
The Portuguese judges cited a study conducted by "some of the leading European and world specialists," which was published by Oxford Academic at the end of September. It showed that if someone tested positive for Covid at a cycle threshold of 35 or higher, the chances of that person actually being infected is less than three percent, and that "the probability of… receiving a false positive is 97% or higher."
While the judges in this case admitted that the cycle threshold used in Portuguese labs was unknown, they took this as further proof that the detention of the tourists was unlawful. The implication was that the results could not be trusted. Because of this uncertainty, they stated that there was "no way this court would ever be able to determine" whether the tourist who tested positive was indeed a carrier of the virus, or whether the others had been exposed to it.
SSHHH – DON'T TELL ANYONE
It is a sad indictment of our mainstream media that such a landmark ruling, of such obvious and pressing international importance, has been roundly ignored. If one were making (flimsy) excuses for them, one could say that the case escaped the notice of most science editors because it has been published in Portuguese. But there is a full English translation of the appeal, and alternative media managed to pick it up.
And it isn't as if Portugal is some remote, mysterious nation where news is unreliable or whose judges are suspect – this is a western EU country with a large population and a similar legal system to many other parts of Europe. And it is not the only country whose institutions are clashing with received wisdom on Covid. Finland's national health authority has disputed the WHO's recommendation to test as many people as possible for coronavirus, saying it would be a waste of taxpayer's money, while poorer South East Asian countries are holding off on ordering vaccines, citing an improper use of finite resources.
Testing, especially PCR testing, is the basis for the entire house of cards of Covid restrictions that are wreaking havoc worldwide. From testing comes case numbers. From case numbers come the 'R number,' the rate at which a carrier infects others. From the 'dreaded' R number comes the lockdowns and the restrictions, such as England's new and baffling tiered restrictions that come into force next week. 
The daily barrage of statistics is familiar to us all by this point, but as time goes on the evidence that something may be deeply amiss with the whole foundation of our reaction to this pandemic – the testing regime – continues to mount.
————————————————-
This 31-page document reads like a blueprint on how to "execute" – because an execution (or implementation) would be – "Covid-19 – The Great Reset" (July 2020), by Klaus Schwab, founder and CEO (since the foundation of the WEF in 1974) and his associate Thierry Malleret.
They call "Resetting the Future" a White Paper, meaning it's not quite a final version. It is a draft of sorts, a trial balloon, to measure people's reactions. It reads indeed like an executioner's tale. Many people may not read it – have no awareness of its existence. If they did, they would go up in arms and fight this latest totalitarian blueprint, offered to the world by the WEF.
It promises a horrifying future to some 80%-plus of the (surviving) population. George Orwell's "1984" reads like a benign fantasy, as compared to what the WEF has in mind for humanity.
The time frame is ten years – by 2030 – the UN agenda 2021 – 2030 should be implemented.
Planned business measures in response to COVID-19:
An acceleration of digitized work processes, leading to 84% of all work processes as digital, or virtual / video conferences.

Some 83% of people are planned to work remotely – i.e. no more interaction between colleagues – absolute social distancing, separation of humanity from the human contact.

About 50% of all tasks are planned to be automated – in other words, human input will be drastically diminished, even while remote working.

Accelerate the digitization of upskilling / reskilling (e.g. education technology providers) – 42% of skill upgrading or training for new skills will be digitized, in other words, no human contact – all on computer, Artificial Intelligence (AI), algorithms.

Accelerate the implementation of upskilling / reskilling programs – 35% of skills are planned to be "re-tooled" – i.e. existing skills are planned to be abandoned – declared defunct.

Accelerate ongoing organizational transformations (e.g. restructuring) – 34% of current organizational set-ups are planned to be "restructured' – or, in other words, existing organizational structures will be declared obsolete – to make space for new sets of organizational frameworks, digital structures that provide utmost control over all activities.

Temporarily reassign workers to different tasks – this is expected to touch 30% of the work force. That also means completely different pay-scales – most probably unlivable wages, which would make the also planned "universal basic salary" or "basic income" – a wage that allows you barely to survive, an obvious need. – But it would make you totally dependent on the system – a digital system, where you have no control whatsoever.

Temporarily reduce workforce – this is projected as affecting 28% of the population. It is an additional unemployment figure, in disguise, as the "temporarily" will never come back to full-time.

Permanently reduce workforce – 13% permanently reduced workforce.

Temporarily increase workforce – 5% – there is no reference to what type of workforce – probably unskilled labor that sooner or later will also be replaced by automation, by AI and robotization of the workplace.

No specific measures implemented – 4% – does that mean, a mere 4% will remain untouched? From the algorithm and AI-directed new work places? – as small and insignificant as the figure is, it sounds like "wishful thinking", never to be accomplished.

Permanently increase workforce – a mere 1% is projected as "permanently increased workforce". This is of course not even cosmetics. It is a joke.
This is the what is being put forth, namely the concrete process of implementing The Great Reset.
————————————————-
https://prophecyupdate.blogspot.com/ – Luis Miguel
Pope Francis once again waded into political territory with a Thanksgiving Day op-ed, condemning groups that protest COVID-19 lockdowns as Americans gathered together for one of the country's most cherished holidays.
Writing for The New York Times, the pontiff lavished praise on governments that are making "great efforts" to protect people from the virus and criticized "exceptions." Specifically, he appeared to dismiss the notion of "personal freedom."
"With some exceptions, governments have made great efforts to put the well-being of their people first, acting decisively to protect health and to save lives," Francis wrote. "The exceptions have been some governments that shrugged off the painful evidence of mounting deaths, with inevitable, grievous consequences. But most governments acted responsibly, imposing strict measures to contain the outbreak."
He went on to criticize individuals who traveled for the holidays and did not social distance:
Yet some groups protested, refusing to keep their distance, marching against travel restrictions — as if measures that governments must impose for the good of their people constitute some kind of political assault on autonomy or personal freedom! Looking to the common good is much more than the sum of what is good for individuals. It means having a regard for all citizens and seeking to respond effectively to the needs of the least fortunate.
It is all too easy for some to take an idea — in this case, for example, personal freedom — and turn it into an ideology, creating a prism through which they judge everything.
Lost on Francis was the fact that many people in America and around the world have protested the draconian lockdowns because of the devastating effect such restrictions have had on the businesses, jobs, incomes, and livelihoods needed to support their families.
Ironically, he goes on in the beginning of the op-ed about people who are going hungry "because there's no work," not realizing the reason there's a lack of work amid the coronavirus pandemic is precisely because of the restrictions he favors.
Then, echoing the language of globalists and socialists, Pope Francis called for changing political and economic systems in response to the pandemic:
God asks us to dare to create something new. We cannot return to the false securities of the political and economic systems we had before the crisis. We need economies that give to all access to the fruits of creation, to the basic needs of life: to land, lodging and labor.
We need a politics that can integrate and dialogue with the poor, the excluded, and the vulnerable, that gives people a say in the decisions that affect their lives. 
This is right in line with the globalists' insistence on a Great Reset, a UN-backed plan to toss out national sovereignty and free markets in favor of world government and integrated socialist economies — all under the guise of protecting us from infectious disease.
It's no surprise that Francis is pushing Marxist-globalist propaganda instead of Christian scripture. He has been backing the UN's autocratic Agenda 2030 for years, championing causes such as mass migration and climate justice while weakening the church's stance on actual biblical morality…
————————————————-
https://prophecyupdate.blogspot.com/ – Derek Knauss
The Center for Health Security at John Hopkins Bloomberg School of Public Health has released a coercive blueprint that seeks to claim ownership of humans and vaccinate everyone in the coming years. The blueprint is called — The Public's Role in COVID-19 Vaccination: Planning Recommendations Informed by Design, Thinking, and the Social, Behavioral, and Communication Sciences. 
The document calls on US policymakers, practitioners, academics and nontraditional partners such as church leaders to unite as one and provide strong consistent messages about the necessity of taking covid-19 vaccinations.
One of the top members of this group is a CIA-linked operative named Luciana Borio, who has been named as a member of Biden's covid-19 task force.
The guidance calls on the federal government to conduct social and behavioral research on COVID-19 vaccination, in order to convince more people to vaccinate for the "greater good." The document offers a glimpse into what life will look like after 2020, as US infrastructure is rapidly converted into a mass vaccine compliance system — rife with vaccine propaganda, bodily requirements and persecution toward those who refuse the vaccines. The guidance is centered on coercion, on convincing the population that they no longer have to be afraid of their immune system and one another, as long as they submit to the required vaccines.
Local and state public health agencies will collaborate with non-government partners to use "nontraditional sites" to compel and administer vaccinations. According to the guidance, these nontraditional sites will include churches and other places of worship. 
The guidance calls on all government, academic and public health authorities to adopt a clear and coordinated message with these new vaccines, that they are safe and effective — that they only work when everyone participates. The message of "we're all in this together" will be used incessantly, as it has been propagated in 2020. The guidance calls for a broad network of trusted spokespersons "who can deliver and reinforce a unified message about COVID-19 vaccination." This means there will be more celebrities and sports figures being used to spout vaccination propaganda.
————————————————-
https://prophecyupdate.blogspot.com/ –
The police state is here, and it's wearing a face mask.
Marylanders are now being subjected to "high-visibility compliance units," combined units of state troopers and local police officers who have been charged with ensuring that businesses, bars, and restaurants are complying with capacity levels, mask-wearing, and social distancing.
The compliance unit went into force this week right in time for Thanksgiving. Violators could be punished and forced to close down.
"We don't look to shut down places immediately, and in some areas of the state, we will have the health department with us; however, again, it is about educating, see if we can get that business into compliance," said Maryland State Police Sgt. Travis Nelson said.
The new effort is based on models already being implemented in Baltimore and Frederick counties. The Baltimore County Social Distancing Task Force has become the model for Governor Larry Hogan's statewide high-visibility compliance units.
Nelson said the unit will be looking for "those planning to have large, large gatherings — I'm talking hundreds of people — into crowds of bars and restaurants and other private parties, where they are selling tickets and renting private commercial space. We are getting information that they are renting warehouses."
The penalty? Up to $5,000 in fines and possibly one year in jail.
WBAL TV lists some of those restrictions:
All bars, restaurants and facilities where food and/or alcohol are served will be required to close by 10 p.m. Takeout and delivery services are encouraged to continue, but in-person dining operations will not be permitted between 10 p.m. and 6 a.m.
All retail businesses and religious institutions statewide must revert back to the Stage Two 50% capacity restrictions.
————————————————-
MASKS AND LOCKDOWN STUDY REFERENCES:
https://prophecyupdate.blogspot.com/ – Guest Post by Da Perfessor
Even the PTB cannot help that their minions tell the truth…
Let's talk masks…(Spoiler: "Useless")
First, the direct study from the Danes out of a recognized journal.
Oh, look! One from our own CDC making the same point.
Now, how's about them lockdowns?
You may have heard of the New England Journal of Medicine? 
What I especially like about this research paper is that it is an elegantly simple "cohort study". Most of the random variables of age, fitness, diet, personal habits are almost completely factored out of influencing results.
————————————————-
ELECTION SITUATION UPDATE
https://prophecyupdate.blogspot.com/ – Mike Adams 
President Trump won the 2020 election well before Nov. 3rd, and he did it by knowing his enemy and the tactics they would try to use to steal votes and rig the outcome.
He knew them so well that he signed an executive order on September 12, 2018 which described the very acts of vote rigging and fraud in which the Democrats sloppily engaged.
That executive order, found at this link on WhiteHouse.gov, specifically finds that, "the ability of persons located, in whole or in substantial part, outside the United States to interfere in or undermine public confidence in United States elections, including through the unauthorized accessing of election and campaign infrastructure or the covert distribution of propaganda and disinformation, constitutes an unusual and extraordinary threat to the national security and foreign policy of the United States."
In that order, Trump declared a national emergency, meaning the 2020 election took place under a national emergency order. This allowed Trump and white hat elements inside the DoD to set up a SCIF and monitor the election theft happening in real time. Trump allowed the Democrats to steal the election, in other words, so that they would entrap themselves in a grand scheme of treason and cyber warfare that would ultimately lead to the downfall of the entire Democrat party.
Trump then dispatched DoD personnel to raid server farms in Frankfurt, Barcelona and Toronto, acquiring the physical servers that recorded all the digital proof of the election fraud. These servers, along with results from Kraken, the DoD's cyber warfare information gathering system, were handed over to DIA cyber crimes and counterterrorism analysts, who produced irrefutable, bombshell evidence that was turned over to Sidney Powell for use in her lawsuits. Powell is going to roll out these military intelligence witnesses during the trials, sending shockwaves around the world.
CLICK ON HEADINGS BELOW
————————————————-
MASSIVE PROTESTS AGAINST LOCKDOWNS TAKE PLACE IN LONDON
https://prophecyupdate.blogspot.com/ – Kane
Massive crowds gathered in central London on Saturday to protest lockdown measures, and police followed through on their promise to arrest demonstrators, leading to multiple clashes.
CLICK ON HEADINGS BELOW FOR VIDEO'S 
————————————————-
PROPHECY AS A LIGHT IN A DARK PLACE: FAITH VS FEAR
https://prophecyupdate.blogspot.com/ – Nathele Graham
It seems that everyone is upset today. No matter where you turn you hear political mumbo-jumbo, pandemic scares, anger in the streets, evil inflicted upon babies, ungodly lifestyles, and much more. Sin is rampant. That's all we hear…sin, hate, chaos. All of this evil can begin to wear away at people and fear can cause many sleepless nights. What's wrong with that picture? The fear that is generated by the news media should have no effect upon Christians. The media can talk all they want, but none of their doom and gloom should shatter our hope and faith in Jesus Christ.
The news media jabbers on 24/7 and we listen. There's a frenzy of misinformation. In trying to be the first to break news to the world, they throw out "facts" as fast as the speed of the internet. Then, when the "facts" change, they retract their first fable and throw out other "facts", which will change before the day is over. It's all liberal lies. It all creates confusion, which leads to fear. On the other hand, if we listen to Christians standing upon God's word, our fear is quelled. "For God is not the author of confusion, but of peace, as in all churches of the saints." 1 Corinthians 14:33. Who do you listen to? If you only hear the chaotic voice of Satan then your fear will rise. Hearing God's voice will calm your fears and build your faith.
Paul wrote his letters to the Thessalonians in order to calm their fears. False teaching had trickled in and these teachings caused confusion and fear. The believers in Thessalonica had been the first to hear about the Rapture, which gave them a sense of peace and hope. Paul had only been with them for three weeks, but in that short time he shared the Gospel, established a congregation, and taught deep spiritual truths. Unfortunately, many pastors today don't preach the Gospel, let alone mention the Rapture. From reading Paul's letters to these Christians, we can see that their faith was true and they served the Lord.
The congregation in Thessalonica was worried and fearful. Instead of faith giving them peace, false teaching was making them afraid. Paul wrote to reassure them and calm their fears. 
"Now we beseech you, brethren, by the coming of our Lord Jesus Christ, and by our gathering together unto him, that ye be not soon shaken in mind, or be troubled, neither by spirit, nor by word, nor by letter as from us, as that the day of Christ is at hand." 2 Thessalonians 2:1-2.
The Christians in Thessalonica listened to things that caused them fear, and their faith was shaken. They didn't have MSNBC to feed them lies, but the same spirit of evil existed then as exists now. 
Paul encouraged them and reiterated the sequence of events leading to the Great Tribulation. The Rapture would happen first. 
"Let no man deceive you by any means: for that day shall not come, except there come a falling away first, and that man of sin be revealed, the son of perdition; who opposeth and exalteth himself above all that is called God, or that is worshipped; so that he as God sitteth in the temple of God, shewing himself that he is God." 2 Thessalonians 2:3-4.
First, there will be a falling away. There's some discussion as to whether Paul meant a departure, as in Christians departing in the Rapture, or a falling away from faith, as in worldly Christians that care more about secular pleasures than God's truth. Other Scriptures make it clear that both are true. Today we see many people turning away from Christianity and mocking God, even when sitting in a pew, standing behind a pulpit, or calling yourself the pope. These are people described in Revelation chapter 3 as the Laodicean congregation. "Behold, I stand at the door and knock: if any man hear my voice, and open the door, I will come in to him, and will sup with him, and he with me." Revelation 3:20. When the Rapture happens, if you individually haven't opened the door to Christ, you will be left to face horrors of the Great Tribulation
Every believer needs to study prophecy. That means studying both the Old Testament and the New. Understanding the times in which we live can take the fear out of what's happening around us. God gave us prophecy for a reason. Studying prophecy won't make the future in this life rosier, but it will give you a road map of what's to come. Just like when traveling down the highway and your gas gauge is almost to empty, you can find hope and peace in seeing signs that a gas station lies ahead. We are rapidly moving towards the final seven years of earth's history. That will be a time filled with horrors unlike anything seen before. Prophecy makes that very clear. Jesus said that there will be many frightening things that lead up to the Great Tribulation, and we are seeing those things happening quickly. That means the Rapture is very near Every generation thinks they are the final one, but no generation until now has seen so many prophetic signs fulfilled. Israel being back in their God-given land is a major milestone in prophecy. Peter encouraged the study of prophecy. He had seen many wonderous sights as he walked the Holy Land with Jesus, but it's prophecy he says to pay attention to. 
"We have also a more sure word of prophecy; whereunto ye do well that ye take heed as unto a light that shineth in a dark place, until the day dawn, and the day star arise in your hearts: knowing this first, that no prophecy of the scripture is of any private interpretation. For the prophecy came not in old time by the will of man: but by the Holy Ghost." 2 Peter 1:19-21.
Fear of the dark is dispelled by a light…Satanic darkness is dispelled by the Light of God. As we move through the dark times in which we live, the light of God's word will calm our fears. Only Biblical prophecy will give us light and help us to see that our Lord will call us Home soon. Have faith…don't fear.
You have the choice between living in fear or living by faith. Choose faith.
God bless you all,
————————————————
JESUS CHRIST RETURN FOR HIS CHURCH IS "IMMINENT"
Matt. 7:27 And the rain descended, and the floods came, and the winds blew, and beat upon that house; and it fell: and great was the fall of it.
Matt. 24:38 For as in the days that were before the flood they were eating and drinking, marrying and giving in marriage, until the day that Noe entered into the ark,
Matt. 24:39 And knew not until the flood came, and took them all away; so shall also the coming of the Son of man be
————————————————
DON'T WAIT FOR THE LAST MINUTE
We are currently in the "Birth Pangs" pending the coming "7 year TRIBULATION" period, where all the Nations on Earth will be subject to God's Wrath on an "UNGODLY" World. The Rapture of Jesus Christ Church is "TOTALLY" imminent; And what will follow after that will be massively more devastating that we are seeing right now (Read

Revelation Ch 6 – 22

) God is trying to get everyone's attention to the coming Judgments; He does not want "ANYONE" to perish, but all to come to repentance. He loves us, but will not stand idly by and watch the World, (His Creation) turn to sin and debauchery). We are currently living in a fallen "Satanic" World where "EVIL", is totally accepted, "and God and his Love for his Church": is being exponentially rejected. The time has come when God HAS TO intervene, and he is (The prophetic word listed in his Word the Bible is being fulfilled exponentially).
——————————————————
THE NEW WORLD ORDER:
ONE WORLD GOVERNMENT – ONE WORLD ECONOMIC SYSTEM – ONE WORLD RELIGION
Dan. 9:27 And he shall confirm the covenant with many for one week: and in the midst of the week he shall cause the sacrifice and the oblation to cease, and for the overspreading of abominations he shall make it desolate, even until the consummation, and that determined shall be poured upon the desolate
Dan. 7:24 And the ten horns out of this kingdom are ten kings that shall arise: and another shall rise after them; and he shall be diverse from the first, and he shall subdue three kings
Rev. 17:12 And the ten horns which thou sawest are ten kings, which have received no kingdom as yet; but receive power as kings one hour with the beast
—————————————————-
THE MARK OF THE BEAST:
DON'T TAKE THE MARK OF THE BEAST WHICH IS (CHANGING YOUR D.N.A.) AND GIVING YOUR CONTROL OVER TO THE "BEAST SYSTEM" – THIS IS AN ABONOMINATION TO GOD: (YOU ARE HIS CREATION):
Rev. 13:14 And deceiveth them that dwell on the earth by the means of those miracles which he had power to do in the sight of the beast; saying to them that dwell on the earth, that they should make an image to the beast, which had the wound by a sword, and did live.
Rev. 13:15 And he had power to give life unto the image of the beast, that the image of the beast should both speak, and cause that as many as would not worship the image of the beast should be killed.
Rev. 14:9 And the third angel followed them, saying with a loud voice, If any man worship the beast and his image, and receive his mark in his forehead, or in his hand
THE PUNISHMENT FROM GOD FOR THOSE WHO TAKE THE MARK AND WORSHIP THE "BEAST SYSTEM":
Rev. 14:10 The same shall drink of the wine of the wrath of God, which is poured out without mixture into the cup of his indignation; and he shall be tormented with fire and brimstone in the presence of the holy angels, and in the presence of the Lamb:
 (YOU ARE GOD'S CREATION – CHANGING YOUR D.N.A. AND/OR GIVING YOUR ALLEGANCE TO ANOTHER ENTITY I.E. (THE ANTICHRIST) – IS AN ABONOMINATION TO GOD):
————————————————-
THE FUTURE CONONAVIRUS INJECTION AT THIS POINT IN TIME ALSO APPEARS TO BE "MASSIVELY" AGAINST GOD AS IT WILL IS ALSO TAINTED WITH A CHANGE IN YOUR (R.N.A. WHICH CHANGES YOUR D.N.A.) AND WILL ALTER YOUR BODY IN MANY WAYS, (INCLUDING DEATH).
WEBPAGE ADMINISTRATOR:
You Know, there comes a time in one's life when you just have to speak up regarding the "Blatant "Stupidity", "Greed", "Corruption", "Lies", "ETC" that some people have in their Soul; To say we have to have the Vaccine because "I SAID SO"; even if it is Tainted with "DEATH", it can change your R.N.A. to Totally Change your D.N.A. Causing "DEATH". And "OH" if you change your D.N.A. don't look to God to have Mercy on you "IF" you survive, because "GOD" is the "CREATOR" of your "SOUL", and your "BODY". And once you change your D.N.A. you can become "NEPHLINIC", i.e. a different person. This is what the fallen Angels did after God Created Adam and Eve, they changed "Animals", and "Humans" D.N.A. Totally different Species, in Animals, and Humans. God's Judgment is coming upon the people that are creating this "Ungodly" Evil, and like it was before the "FLOOD", so it will be again; Destruction of God's Creation over a "SEVEN YEAR PERIOD". Revelation Chapter 6 to Revelation Chapter 22. Which is about to start any time in the very near future.
This "Vaccine" is "NOT APPROVED", and Trials that they recently conducted on people in Korea, Africa, and God knows where else, resulted in "Hundreds" of Deaths, and left the rest very sick and dying.
The "AGENDA" of the "New World Order" "THE ORDER OF THE PROTOCOLS OF ZION" is to wipe out "EIGHT TENTH'S OF HUMANITY", and leave enough room for the "ELITES" to live in peace and harmony". But they have not considered God into this equation, and he is our Creator and he loves his Creation with a passion – i.e. Jesus
Christ died for us on the cross at calvary, and Once the Church has gone from this World God's vengeance will commence on the Ungodly of this World.
THE NEW WORLD ORDER THAT HAS ALREADY BEGUN, It Means A "ONE WORLD GOVERNMENT", A ONE WORLD CHURCH, AND A ONE WORLD RELIGION ("CHRISLAM"). "AND IT IS PURE EVIL"
PLEASE ACCEPT GOD'S FREE GIFT OF SALVATION LISTED AT THE BOTTOM OF THIS NEWS REPORT. IT IS OUR ONLY HOPE