End Times Persecution is HERE — Are You Ready?
——————————————
  J.D.FARAG. – Bible Prophecy Update – November 1st, 2020
6,455 watching now
•

Started streaming 54 minutes ago

226K subscribers
Pastor JD shares serious concerns about what may happen after the presidential elections this Tuesday, November 3rd. Subscribe to Pastor J.D.'s new prophecy website at
http://jdfarag.org
  Prophecy Update Links Zero Hedge – Are We Going To Witness The Worst National Emotional Breakdown In History Once The Election Is Over?
https://www.zerohedge.com/political/a…
—————————————————
LATEST NEWS CLIPS – ARTICLES PRESENTATION (MONDAY 02nd NOVEMBER 2020)
—————————————————
(THIS IS THE WORLD'S CURRENT TIMELINE)
Matt. 24:6 And ye shall hear of wars and rumours of wars: see that ye be not troubled: for all these things must come to pass, but the end is not yet.
Matt. 24:7 For nation shall rise against nation, and kingdom against kingdom: and there shall be famines, and pestilences, and earthquakes, in divers places.
Matt. 24:8 All these are the beginning of sorrows.
Matt. 24:9 Then shall they deliver you up to be afflicted, and shall kill you: and ye shall be hated of all nations for my name's sake.
Luke 12:40 Be ye therefore ready also: for the Son of man cometh at an hour when ye think not
—————————————–
THIS IS THE WORLD'S VERY NEAR FUTURE:
Matt. 24:21 For then shall be great tribulation, such as was not since the beginning of the world to this time, no, nor ever shall be
—————————————————
WE PREACH THE BLESSED HOPE FOR THE FUTURE IN JESUS CHRIST OUR SAVIOUR
1Cor. 12:3 Wherefore I give you to understand, that no man speaking by the Spirit of God calleth Jesus accursed: AND THAT NO MAN CAN SAY THAT JESUS IS THE LORD, BUT BY THE HOLY GHOST.
"Behold, I come like a thief! Blessed is he who stays awake and keeps his clothes with him, so that he may not go naked and be shamefully exposed."
"And you know what is restraining him now so that he may be revealed in his time. For the mystery of lawlessness is already at work. Only he who now restrains it will do so until he is out of the way."
REV. 14:12
Here Jesus was alluding to the fact that the Doctrine of Eternal Security WILL EXPIRE WITH THE RAPTURE OF THE CHURCH
Luke 12:37 Blessed are those servants, whom the lord when he cometh shall find watching: verily I say unto you, that he shall gird himself, and make them to sit down to meat, and will come forth and serve them
SO WON'T YOU ACCEPT JESUS NOW AND BE REMOVED FROM THAT EVENT  (OF TRIBULATION) AND LIVE FOREVER WITH JESUS IN THE FAMILY OF GOD?
2 "(For he saith, I have heard thee in a time accepted, and in the day of salvation have I succoured thee: behold, now is the accepted time; behold, now is the day of salvation.)" (2nd Corinthians 2:6)
———————————————–
"Every kingdom divided against itself is brought to destruction, and every city or town divided against itself will not stand" (Matthew 12:25; Mark 3:25; Luke 11:17).
———————————————–
—————————————————
DAILY CHRISTIAN BIBLICAL QUESTIONS AND ANSWERS:
—————————————————
Immortal Again?
https://gracethrufaith.com/ask-a-bible-teacher/immortal-again/
QUESTION:

    I thank God for your study on Hebrews. It really helped me understand that our Lord Jesus Christ is there waiting for us. Can you please explain to me further this verse in Genesis because I am a little confused.
And the LORD God said, "The man has now become like one of us, knowing good and evil. He must not be allowed to reach out his hand and take also from the tree of life and eat, and live forever." Genesis 3:22.
ANSWER:    Adam was created immortal, but became mortal when he sinned at the fall, and was destined for death. In Genesis 3:22-24, The Lord was confirming that since man had become a sinful being he could not be allowed to become immortal again, otherwise there would be sinners in eternity. So He banished Adam and Eve from the Garden where the tree of life was located, and stationed cherubim there to guard the way.
Many people overlook the fact that the cherubim were guarding the way back, not just keeping Adam and Eve out. When the sin problem had been overcome, man could become immortal again. (1 Cor. 15:53)
There's a tradition that an altar was built outside the garden upon which innocent animals were to be sacrificed to set aside man's sins in the meantime. If so, this would explain Gen. 4:3-7 where God said Cain should have known what kind of offering God wanted.
In the course of time Cain brought some of the fruits of the soil as an offering to the Lord. And Abel also brought an offering–fat portions from some of the firstborn of his flock. The Lord looked with favor on Abel and his offering, but on Cain and his offering he did not look with favor. So Cain was very angry, and his face was downcast.
Then the Lord said to Cain, "Why are you angry? Why is your face downcast? If you do what is right, will you not be accepted? But if you do not do what is right, sin is crouching at your door; it desires to have you, but you must rule over it."
Is Only God Immortal?
https://gracethrufaith.com/ask-a-bible-teacher/is-only-god-immortal/
QUESTION:   I recently read that the idea of eternal punishment came about "because of a preconceived, unbiblical notion that the soul is immortal (see 1 Tim. 6:15-16). We have read eternal torment into the Scriptures when it was never intended for mankind. Hell was created for Satan and his Angels, not for Mankind and it is Satan and his demonic hordes who will be consigned to Hell and its torments eternally." Do you believe 1 Tim. 6:15-16 actually means mans soul is not immortal and that it could be destroyed after serving a period of time in Hell?
ANSWER:    This is a very weak argument. 1 Tim 6:15-16 says that only God is immortal, which simply means that he will never die. In 1 Cor. 15:53 Paul, the same writer, said that at the rapture/ resurrection all believers will become immortal. Also in Matt. 25:41 Jesus said that after the so-called sheep and goat judgment, the goats (unbelievers) will be sent into the eternal fire prepared for the devil and his angels. So there will be humans there, too.
In 2 Thes. 1:9 Paul had already written that unbelievers will be punished with everlasting destruction. That literally means destruction that never ends. The same Greek word is used in the phrase everlasting life. It also means eternal, or without end. Put it all together and you realize that both believers and unbelievers will exist forever. So the question is not whether we have eternal life but how we will spend eternity.
Is Only God Immortal? Follow up
https://gracethrufaith.com/ask-a-bible-teacher/is-only-god-immortal-follow-up/
QUESTION:   Reading "Is Only God Immortal?" today and I have a hard time understanding how our soul is eternal already and the eternity of life in hell. If God grants us eternal life through a belief in Christ's gift to us, then it would be safe to say we don't have it yet, or before our belief. Reading John 3:36 seems to say to me that you will either have life, or not have life. Wouldn't an eternal life in hell still be a life? Could Paul in 2 Thessalonians 1:9 have meant that the fire is eternal, the destruction is eternal, not the time some spend there?
ANSWER:    Just as mankind has a physical life and a physical death, we also have a spiritual life and a spiritual death. Spiritual life consists of an eternity of blessing in the presence of God and is called eternal life. It's reserved for believers only. Spiritual death, also referred to as the second death, consists of eternal punishment and separation from God. It's for unbelievers. Revelation 20:14 says the lake of fire is the second death. This is what Paul referred to as everlasting destruction in 2 Thes. 1:9, and what Jesus called the eternal fires in Matt. 25:41. There is no Biblical evidence to support any alternative to eternal punishment. It's the reverse image of eternal blessing.
Man: Immortal Or Not?
https://gracethrufaith.com/ask-a-bible-teacher/man-immortal-or-not/
QUESTION:   I heard a sermon recently based on the premise that mankind's soul is not immortal (that we were created immortal but by choosing to sin, we died and could only be resurrected by God thru Jesus) and that hell was permanent – not ongoing. The pastor gave several Bible references to bolster his understanding.
I've always envisioned hell as an everlasting (meaning ongoing) fire – not just a fire or judgment that completely destroys us and that there is no chance to reverse our path once we are there. The last part, he embraced – no second chances. He quoted John 3:16 – that believers in Jesus would not perish ( not suffer eternally, consciously). He also spoke from Rev. 20 where God would send the fire to devour, (not just make it a continuing punishment for) the wicked. I would appreciate your understanding of this concept.
ANSWER:    Of those who believe that there is judgment and punishment for non-believers (some don't) there are two views. One is that punishment continues forever. I's called the traditional view because for a long time it was the only one. The other is that punishment is conditional, shorter for those who led "good" lives and longer for those who led "bad" ones. This view comes primarily from Rev. 20:12 which says that that the dead will be judged according to their works.
Most proponents of this view believe that when the unbeliever's time of punishment is over, he or she will be destroyed and will cease to exist in any form. They claim that this is the way a just God would act, that eternal punishment for everyone, regardless of how they lived would be cruel.
I've studied both of these views and while I see how the conditional view has been developed, I am not persuaded that it's correct.
—————————————————-
NEWS CLIPS/ARTICLES OBTAINED FROM MANY SOURCES – INCLUDING

Tracking bible prophecy.org
Rapture Ready News
Prophecyupdate.Com
Main News Channels
End Times Headlines
Prophecyupdateblogspot.com
Stevequayle.com
Gracethrufaith.com
Nowtheendbegins.com
Other Christian Sites
(CLICK ON) LATEST DAILY NEWS CLIPS:
ISRAEL NEWS:
I AM GOING TO MAKE JERUSALEM A CUP THAT SENDS ALL THE SURROUNDING PEOPLES REELING … Zech. 12:2
God is in control, and He told the nations the consequences of dividing the Promised Land and declaring peace and safety on their own terms (Joel 3:1-2; I Thess. 5:3)
WORLD TERRORISM – WARS
GENERAL WORLD NEWS:
GENERAL WORLD CORONAVIRUS NEWS:
WORLD FINANCE:
Rev. 6:5 And when he had opened the third seal, I heard the third beast say, Come and see. And I beheld, and lo a black horse; and he that sat on him had a pair of balances in his hand.
MASSIVE EARTH CHANGES/EARTHQUAKES/VOLCANOES ETC:
2Chr. 7:13 If I shut up heaven that there be no rain, or if I command the locusts to devour the land, or if I send pestilence among my people;
2Chr. 7:14 If my people, which are called by my name, shall humble themselves, and pray, and seek my face, and turn from their wicked ways; then will I hear from heaven, and will forgive their sin, and will heal their land
CHRISTIAN AND RELIGIOUS WORLD NEWS:
Matt. 24:9 Then shall they deliver you up to be afflicted, and shall kill you: and ye shall be hated of all nations for my name's sake.
Matt. 24:10 And then shall many be offended, and shall betray one another, and shall hate one another
(CHRISTIAN PERSECUTION – IT HAS STARTED)
EXTRA WORLD – ALTERNATIVE NEWS:
Please keep in mind that this collection of News Articles is mainly concerning America, but also take note that what happens in America will also "Dramatically" affect Australia and the rest of the World "Massively".
—————————————————-
WORLD – PROPHETIC NEWS ARTICLES PRESENTATION  (MONDAY 02nd NOVEMBER 2020)
MIDDLE EAST AND WORLD WAR LOOMING THE BUILD UP TO PSALM 83  – ISAIAH 17 AND GOG OF MAGOG WARS EZEKIEL 37-38:
THE WHOLE WORLD IS UNSTABLE FINANCIALLY, POLITICALLY, PHYSICALLY, MORALLY, GODLY: – AND BECOMING MORE SO DAILY. (WE ARE IN THE BEGINNING OF SORROWS (MATT 24:8)
THE BIBLE STATES THAT IT WILL ONLY GET WORSE BEFORE THE START OF THE TRIBULATION OF MANKIND – (REVELATION 6)
But before that we have to go through the Birth Pangs, leading up to the Tribulation of Mankind; and I feel that the beginning of Matthew 24 explains that time very well. We are currently in the Birth Pangs (Even though Matthew 24: is directed at the Jewish Nation, it still reflects Biblical Prophecy for the whole World at this time):
Matt. 24:6 And ye shall hear of WARS AND RUMOURS OF WARS: see that ye be not troubled: for all these things must come to pass, but the end is not yet.
Matt. 24:7 FOR NATION SHALL RISE AGAINST NATION, AND KINGDOM AGAINST KINGDOM: and there shall be famines, and pestilences, and earthquakes, in divers places.
—————————————————-
GENERAL PROPHETIC NEWS SECTION:
—————————————————–
https://prophecyupdate.blogspot.com – WND Staff 
President Trump is "the final garrison" against a plan by globalists to exploit the coronavirus pandemic, contends Roman Catholic Archbishop Carlo Maria Viganò, a former papal ambassador to the United States.
Vigano wrote a letter to Trump in May warning that the COVID-19 pandemic was being used to usher in a "world government" stripping people of their freedoms. In a letter in June, he encouraged Trump in his fight against the "Deep State."
He's known as a Vatican whistle-blower, helping expose in 2012 the financial-corruption scandal in the Holy See and accusing Pope Francis and other church leaders in a 2018 letter of covering up sexual abuse allegations against former cardinal Theodore McCarrick.
In his latest missive to Trump, Oct. 25, he warned the president that civil and religious authorities are ignoring to their peril the "GREAT RESET," which already is being implemented in some nations.
"Allow me to address you at this hour in which the fate of the whole world is being threatened by a global conspiracy against God and humanity," Vigano began. "I write to you as an archbishop, as a successor of the Apostles, as the former apostolic nuncio to the United States of America. I am writing to you in the midst of the silence of both civil and religious authorities. May you accept these words of mine as the 'voice of one crying out in the desert' (John 1:23)."
The archbishop said it's a historic moment in which "the forces of evil" are "aligned in a battle without quarter against the forces of good."
He cited attacks against "the very basis of society: the natural family, respect for human life, love of country, freedom of education and business."
"We see heads of nations and religious leaders pandering to this suicide of Western culture and its Christian soul, while the fundamental rights of citizens and believers are denied in the name of a health emergency that is revealing itself more and more fully as instrumental to the establishment of an inhuman, faceless tyranny," Vigano wrote.
He warned that the "Great Reset" already is underway.
"Its architect is a global élite that wants to subdue all of humanity, imposing coercive measures with which to drastically limit individual freedoms and those of entire populations," he said.
Vigano warned that the "Great Reset" plan is deceptive, "hidden behind tempting promises of ensuring a universal income and canceling individual debt."
"The price of these concessions from the International Monetary Fund will be the renunciation of private property and adherence to a program of vaccination against COVID-19 and COVID-21 promoted by Bill Gates with the collaboration of the main pharmaceutical groups," he wrote.
The "Great Reset," he noted, will impose "health passports," verifying who has been vaccinated, and a digital ID to track people, punishing anyone who doesn't cooperate.
"Mr. President, I imagine that you are already aware that in some countries the Great Reset will be activated between the end of this year and the first trimester of 2021," wrote the archbishop. "For this purpose, further lockdowns are planned, which will be officially justified by a supposed second and third wave of the pandemic).
"You are well aware of the means that have been deployed to sow panic and legitimize draconian limitations on individual liberties, artfully provoking a worldwide economic crisis. In the intentions of its architects, this crisis will serve to make the recourse of nations to the Great Reset irreversible, thereby giving the final blow to a world whose existence and very memory they want to completely cancel."
In contrast, the world, Vigano said, is filled with "people, affections, institutions, faith, culture, traditions and ideals: people and values that do not act like automatons, who do not obey like machines, because they are endowed with a soul and a heart, because they are tied together by a spiritual bond that draws its strength from above, from that God that our adversaries want to challenge, just as Lucifer did at the beginning of time with his 'non serviam.'"
Vigano said that until a few months ago, "it was easy to smear as 'conspiracy theorists' those who denounced these terrible plans, which we now see being carried out down to the smallest detail."
AMONG THOSE WHO SUPPORT THE GLOBALISTS' AIMS, HE SAID, IS POPE FRANCIS.
"AS IS NOW CLEAR, THE ONE WHO OCCUPIES THE CHAIR OF PETER HAS BETRAYED HIS ROLE FROM THE VERY BEGINNING IN ORDER TO DEFEND AND PROMOTE THE GLOBALIST IDEOLOGY, SUPPORTING THE AGENDA OF THE DEEP CHURCH, WHO CHOSE HIM FROM ITS RANKS," THE ARCHBISHOP SAID.
HE CLOSED WITH A PASTORAL CHARGE TO TRUMP.
"Mr. President, you are well aware that, in this crucial hour, the United States of America is considered the defending wall against which the war declared by the advocates of globalism has been unleashed," he wrote. "Place your trust in the Lord, strengthened by the words of the Apostle Paul:
"I can do all things in Him who strengthens me" (Philippians 4:13).
To be an instrument of divine providence is a great responsibility, for which you will certainly receive all the graces of state that you need, since they are being fervently implored for you by the many people who support you with their prayers."
Prophecy Update: Vicar for who?
———————————————–
WEBPAGE ADMINISTRATOR:
THIS IS WHERE WERE HEADING "VERY FAST

"
Rom. 16:18 For they that are such serve not our Lord Jesus Christ, but their own belly; and by good words and fair speeches deceive the hearts of the simple
Matt. 24:21 For then shall be great tribulation, such as was not since the beginning of the world to this time, no, nor ever shall be.
MANDATORY CONCENTRATION CAMPS AND (FEMA CAMPS) BEING SET UP WORLDWIDE TO DEAL WITH THE COMING INSURECTION OF PEOPLE I.E. NEW ZEALAND AND AUSTRALIA ARE MOVING AHEAD IN LEAPS AND BOUNDS WITH NEW CONCENTRATION CAMPS "ADDING TO THOSE ALREADY IN OPERATION:
CLICK ON LINK BELOW:
————————————————-
https://www.stevequayle.com/index.php?s=33&d=2508
REAL TIME REPORT FROM SOUTHEAST ASIA –CHINA 3 gorges will take the brunt of the

3 storms after they pass over the
Philippines and pickup more speed and
Water over the south China Sea which is
How it normally goes.
People are running across the China
Vietnam border seeking food and asylum.
Xi is putting up a border wall because China
Is now shamed BECAUSE they can not feed
Their own people.
More fishing boats leaving on long trips and
Warships at the destinations are ready to sink
The fishing boats and the tankers and the
Destroyers guarding the fishing boats.
So in FACT global ww3 is indeed UNDER way
And China is fundamentally alone


Because they also attacked RUSSIA AND




Russia beat them up badly at the border.


And the Chinese IRBM-INTER REGIONAL BALLISTIC MISSILES GOT
SHOT DOWN JUST AS THEY WERE
LAUNCHED.
PUTIN SAID TRY ALL YOU WANT BUT WE
WILL DEFEAT YOU LIKE WE DEFEATED GERMANY IN WW2.
ORIGINAL LINK LISTED BELOW:
War begins (Nov 02,2020) Russian Deploys Hundreds Su-27 Jets, S-400 Missile & tanks to South Kurils

 

War begins (Nov 02,2020) Russian Deploys Hundreds Su-27 Jets, S-400 Missile & tanks to South Kurils Since the end of the Second World War seventy-five years ago, the Kuril Islands have remained under Russian administration even despite Japanese claims for the four southernmost (including two largest) of the islands. Known as the South Kurils by the Russians and the Northern Territories to the Japanese, these islands were captured by the Soviet Red Army in late August and early September 1945 and annexed to the Soviet Union. The status of the islands has continued to sour relations between Moscow and Tokyo, and has contributed to the failure of an official peace treaty to mark the end of the Second World War. While the most recent talks between Russia and Japan over the status of the islands was held in 2018, for now it appears that Russia won't readily evacuate. The Kuril Islands are garrisoned by the 18th Machine Gun Artillery Division, which is reported to be armed with S-400 Triumf surface-to-air missiles, Su-27 jet fighters, an improved Kilo-class submarine, ground-based anti-ship missiles and Ka-52 attack helicopters.
————————————————-
https://prophecyupdate.blogspot.com –
A police chief in the UK has warned that lockdown is a "time bomb" that could eventually explode into riots and mass civil unrest.
The United Kingdom has placed its citizens under different 'tiers' of lockdowns depending where they are in the country, although anecdotal evidence suggests there is now mass non-compliance with the rules.
This could force authorities to become more draconian in enforcing the measures, which could in turn spark a violent backlash.
According to West Midlands commissioner David Jamieson, "We're sitting on a time bomb here."
"We're getting very near the stage where you could see a considerable explosion of frustration and energy," he added.
"Things are very on the edge in a lot of communities and it wouldn't take very much to spark off unrest, riots, damage," warned Jamieson.
The comments were made off the back of another warning – that people who violated the rules by organizing family Christmas gatherings could see their celebrations broken up by police.
The West Midlands is currently under a Tier 2 lockdown, which means that it's illegal for two separate households to mix indoors, ruining Christmas for many families or at least those who choose to abide by the rules.
The prospect of video footage showing police officers entering homes to break up Christmas family gatherings is only likely to turn the public further against the lockdown, which was introduced under the guise of "getting back to normal" but has now become the new normal.
CLICK ON LINK BELOW:
————————————————-
https://prophecyupdate.blogspot.com – Kelly OConnell 
Why do American progressives, and all global leftists invariably apply violence to political machinations? In recent protests, multiple cities suffered daily riots with looting, attacking police, arson, and physical assaults. Assuming much was coordinated, why do Marxists turn protests into melees? A fascinating book, Communism and Political Violence, explains the odd story. 
FIRST, communists use language to soften up a society for revolt. 'Agitprop' – or Agitation and Propaganda disturbs the populace and challenges cultural beliefs through misinformation and subterfuge. Consider the attack on gender, without factual support, causing massive societal confusion. Agitprop is employed to re-educate with Communist doctrine, delivered from communist media.
SECOND, the Russian Revolution became the model for all future Marxist conflict as the only successful instance of a European revolt leading to communist takeover. So, since this situation demanded violence and succeeded, therefore all future efforts also necessitate violence. Moreover, the Marxists blamed this violence on capitalists, whom they claimed had enslaved the population. In response, communists were called to battle in the streets against the slavery of greed. Contra, when looting occurred, communists defended it as necessitated by hunger. 
The Cambridge History of Communism states, "The civil war that followed the October Revolution became the first stage of the Bolshevik application of prescriptive terror: Anyone opposed or suspected of being opposed to the revolution was branded as a class enemy and counterrevolutionary, and terrorized."
THIRD, since this communist violence was necessary, it was therefore mandatory. None could decline. In calling for armed uprisings, the early Marxists referred to, "the direct, naked, military terror of 'fascism,'" referring to the "terror of factories" met with "rubber truncheons," "long knives" and "symbols of murder." Here capitalism is portrayed as an engine of oppression, terror and war, which justified violence against the owners, calling for "terror against terror." Communists organized to march in every city to broadcast their ability to "jointly overthrow the capitalist social order." 
FOURTH, world communism prepared to convert the proletariat (factory worker) war against imperialism into a revolutionary civil war. Self-defense against capitalism and civil war were seen as the only option to end the supposed brutality. Russian Marxist Bolsheviks were instructed to "rally, organize violence and exercise violence to fight off violence." Further, "The armed uprising is class war, civil war. For the uprising is a relentless war of annihilation…with weapons." 
States the Cambridge History of Communism: "Terror and violence are endemic to dictatorships. In the history of political violence, the Soviet practice marked a new stage: Political violence was ideologically justified and exercised by the first communist state in world history. Backed by Moscow, communists elsewhere also resorted to violence as a political weapon. At the root of communist communist violence was ideology predicated on the theory of class struggle as the driving force of history. No Soviet leaders refrained from advocating the use of terror against class enemies."
CONCLUSION: All recent catastrophes play out by leftist plan, including COVID. Upon examination, Black Lives Matter, Antifa, the Democrat Party, most US media, entertainment, universities, and most US institutions and government bureaucracies are converted to some form of Marxism. What remains of traditional America must hurriedly band together, organize and fight for our Republic. Hesitation of even a single day could sign our death warrant as a society – both figuratively and literally.
————————————————-
https://prophecyupdate.blogspot.com – By AGENCIES
Tens of thousands of Muslims, from Pakistan to Lebanon to Jerusalem, poured out of prayer services to join anti-France protests on Friday, as the French president's vow to protect the right to caricature the Prophet Muhammad continues to roil the Muslim world.
Hardline Islamic groups across the region have seized on the French government's staunch secularist stance as an affront to Islam, rallying their supporters and stirring up rage.
Demonstrations in Pakistan's capital Islamabad turned violent as some 2,000 people who tried to march toward the French Embassy were pushed back by police firing tear gas and beating protesters with batons. Crowds of Islamist activists hanged an effigy of French President Emmanuel Macron from a highway overpass after pounding it furiously with their shoes. Several demonstrators were wounded in clashes with police as authorities pushed to evict activists from the area surrounding the embassy.
In Pakistan's eastern city of Lahore, an estimated 10,000 followers of the radical Islamic Tehreek-e-Labbaik party celebrating the Mawlid, the birthday of the Prophet Muhammad, took to the streets. They chanted anti-France slogans, raised banners and clogged major roads en route to a Sufi shrine.
"There's only one punishment for blasphemy," bellowed Khadim Hussain Rizvi, a fiery cleric leading the march.
"Beheading! Beheading!" the protesters yelled back.
The demonstrations, largely led by Islamist parties across the region, come amid rising tensions between France and Muslim-majority nations, which flared up earlier this month when a young Muslim beheaded a French schoolteacher who had shown caricatures of the Prophet Muhammad in class.
A few hundred demonstrators in Lebanon's capital Beirut flocked toward the Palais des Pins, the official residence of the French ambassador to Lebanon, but found their way blocked by lines of police officers in riot gear. Waving black and white flags with Islamist insignia, the Sunni Islamist activists cried, "At your service, oh prophet of God." Some slung stones at police who responded with smoke and tear gas.
————————————————-
https://prophecyupdate.blogspot.com/ – Tyler Durden
The large Jewish community in Nice, France is on edge this weekend following the horrific beheading of an elderly woman and the fatal stabbing of two others at the city's Notre Dame church on Thursday.
The killer has been identified as 21-year old migrant Brahim Issaoui who recently arrived from Tunisia. The man had shouted "Allahu Akbar" just before police shot him. The man had been carrying a Koran. French President Emmanuel Macron said in the wake of the attack that "France is under attack from Islamist terrorists." 
"We are being attacked [for] our values: Freedom and the refusal to give in to terrorism," he added of the second major Islamic terror attack this month. More than two weeks ago teacher Samuel Paty was beheaded in a northern Paris suburb after showing Charlie Hebdo cartoons to his students.
Multiple Middle East countries, including Lebanon and Pakistan witnessed large Muslim protests in front of the French embassies in the countries Friday. Macron is being called "anti-Islamic" as tensions mount in a very similar way to what triggered the Charlie Hebdo killings. The January 7, 2015 Charlie Hebdo massacre left 12 people dead after the newspaper published a series of cartoons perceived as mocking the founder of Islam Muhammad.
And now the Times of Israel reports that synagogues and Jewish schools are temporarily shutting down on fears another attack:
The Jewish community of Nice, France, is keeping its 15 synagogues and three schools closed and increasing security around kosher shops following the killing of three people in a church by a man shouting "God is great" in Arabic.
"We have decided to close all the schools tomorrow," the chief rabbi of Nice, Franck-Daniel Teboul, told Israel's Channel 13 Thursday. "The synagogues will also be closed. Kosher shops are on alert."
"We're all feeling threatened," the rabbi said further.
More broadly French citizens living or traveling abroad have also been warned by the government that they could be under threat. 
————————————————-
https://prophecyupdate.blogspot.com/ – Tyler Durden
For the second time in October, France has been hit with grisly knife attacks, forcing government officials to warn that more of these terror fueled incidents by "Islamist ideology" are coming.
The latest attack occurred in the French city of Nice on Thursday. Three people were stabbed to death at a church. While an investigation is underway, French President Emmanuel Macron was quick to say the French people are under attack by "Islamist and terrorist madness."
Thursday's killings follow the gruesome beheading of schoolteacher Samuel Paty in a northern Paris suburb earlier this month. A Chechen refugee beheaded Paty after he showed his students cartoons of prophet Muhammad in a freedom of expression lesson.
Besides Macron's warning, Interior Minister Gerald Darmanin told RTL radio on Friday, quoted by RT News, that the country must be prepared for future attacks as it battles Islamic extremism. 
"We are in a war against an enemy that is both inside and outside. We need to understand that there have been and there will be other events such as these terrible attacks," Darmanin said on RTL radio. 
Video: "France is at war. We are at war with an enemy outside and inside. We are at war with the Islamist ideology," he said on RTL radio. 
The government raised the terror threat to the highest "emergency" level late this week. Soldiers have been deployed to schools and churches across the country. This also comes as Macron declared a second national lockdown Friday until at least the end of November due to rising coronavirus cases. 
————————————————-
https://prophecyupdate.blogspot.com/ – Jamey Keaten And Angela Charlton Associated Press
A Greek Orthodox priest was shot Saturday while he was closing his church in the French city of Lyon, and authorities locked down part of the city to hunt for the assailant, authorities said.
The priest, a Greek citizen, is in a local hospital with life-threatening injuries after being shot twice in the abdomen, a police official told The Associated Press. The attacker was alone and fired from a hunting rifle, said the official, who was not authorized to be publicly named.
Police cordoned off the largely residential neighbourhood around the church, and detained one person who resembled descriptions of the gunman but was unarmed at the time of his arrest, the Lyon prosecutor said in a statement. It said investigators are trying to determine his identity.
As night fell on Lyon, an Associated Press reporter saw police tape and emergency vehicles throughout the neighbourhood. National police tweeted that "a serious public security incident" was under way.
The reason for the shooting was unclear. It happened two days after an Islamic extremist knife attack at a Catholic church in the French city of Nice that killed three people, and amid ongoing geopolitical tensions caricatures mocking the Muslim Prophet Muhammad published in satirical French newspaper Charlie Hebdo.
The interior minister activated a special emergency team to monitor the manhunt, and the Lyon prosecutor opened an investigation for attempted murder.
"No theory is favored, no theory is ruled out," Lyon Mayor Gregory Doucet told reporters at the scene. "We don't know at this stage the motive for this attack."
Antoine Callot, the pastor at another Greek Orthodox church in Lyon, identified the wounded priest as Nikolas Kakavelakis, a 45-year-old father of two. Callot told The AP that the Greek Orthodox community in Lyon has not received any threats, but said he immediately asked police for security protection at his church after the shooting.
Residents and a local police patrol heard shots near the church, and when officers arrived they saw an individual running away and found the wounded priest by the back door of the church, the Lyon prosecutor said in a statement.
The government has been promising extra security at churches, mosques and other religious sites for several days now, but AP reporters have seen little visible sign of an increased police or military presence. No one was guarding the church targeted Saturday in Lyon, or the church attacked in Nice on Thursday.
————————————————-
https://prophecyupdate.blogspot.com/ – Paul Sacca
Tensions are sky-high heading into the 2020 election, and those combustible forces will be inflamed once the winner of the presidential race is officially announced.
Businesses in major American cities have already started to board up their storefronts in anticipation of potential riots from the election. Law enforcement agencies across the country are also preparing for the worst-case scenario, which could mean widespread violence stemming from the presidential election.
"I don't think we've seen ­anything like this in modern times," Andrew Walsh, a deputy chief with the Las Vegas Metropolitan Police Department, told The Washington Post. "When you look at previous elections, there's always been the concern when you have large crowds . . . we know [that] can be a target for someone who has an agenda."
Walsh is concerned that the results of the race likely won't be available on election night, which could exacerbate the already bellicose situation.
"We just don't know how long this is going to take, or what this is going to look like, once this is over … and no matter who wins, somebody's not going to be happy," said Walsh, who heads the Las Vegas Police Department's homeland security division.
The New York City Police Department said it would dispatch officers at each of the city's 1,201 polling locations on Election Day.
"It is no secret that this election is more contentious [than] in years past," said NYPD Chief of Department Terence Monahan. "For that reason … our plan also includes the ability to respond to any type of incident that may occur."
Washington, D.C., canceled days off for police officers starting this weekend. The nation's capital "spent $100,000 on less-than-lethal munitions and chemical irritants for riot control to replenish a stockpile depleted by clashes over the summer," The Washington Post reports.
"It is widely believed that there will be civil unrest after the November election regardless of who wins," said D.C. Police Chief Peter Newsham. "It is also believed that there is a strong chance of unrest when Washington, D.C., hosts the inauguration in January."
According to Chicago Police Superintendent David Brown, the department has canceled all days off for its force in November.
Brown said police and emergency responders are training for "whatever scenario happens on Election Day."
"Many cities across the country are doing similar planning," Brown said. "We are all in conversations with our counterparts across the country about what we might expect, but everything is uncertain, and so we're trying as best we can to anticipate any hazard that might happen, including a weather hazard, snow might happen in our city, along with anything related to protests, embedded agitators that might loot or cause violence or destroy property."
The Boston Police Department cancelled officers' time off around the election "to provide sufficient public safety."
Boston Mayor Marty Walsh said his administration is planning for potential violence stemming from the election.
"What is kind of alarming to me is that the preparation that we're putting into this election we've never had to put into an election before," Walsh said. "I certainly wasn't asked in 2016, 'What's your safety plan for Election Day?'"
Austin Police Department Assistant Chief Joseph Chacon said the department would be on "tactical alert" during the week of the election, and that every officer would be made available to respond to civil unrest.
As early as this weekend, the Texas National Guard plans to sendup to 1,000 troops to five cities: Austin, Dallas, Fort Worth, Houston, and San Antonio.
The Beverly Hills City Council approved "an additional $4.8 million for supplemental police and security services in anticipation of the potential civil unrest around the presidential race," including "hiring two private armed security firms," according to the Beverly Hills Courier.
For the first time in Denver's history, the city is establishing a police command center in preparation for potential post-election unrest. 
Denver's Public Safety Director Murphy Robinson said he is aware of two planned protests on Election Day with upwards of 2,000 people each.
A report from The Federalist states that insurgent groups against President Donald Trump have already planned Election Day turmoil to "make sure Trump leaves the White House."
"[W]e're making plans to be in the streets before the polls even close, ready to adapt and respond to whatever comes our way," the group Shut Down DC said on its website. The purpose of the gathering is to "be together to process our feelings of hope, anger, fear and exhaustion as a community."
The New Jersey Department of Homeland Security and Preparedness issued a threat assessment in September that warned about "threats from domestic extremists and foreign adversaries have emerged due to the COVID-19 pandemic, anti-government sentiment, nationwide civil unrest, and various forms of disinformation. These threats will begin to converge with the Presidential election in November in a manner not previously experienced by our nation."
————————————————-
TRUMP CLAIMS AT RALLY DOCTORS LIE ABOUT VIRUS DEAD FOR MONEY
https://www.msn.com/en-us/news/politics/trump-claims-at-rally-doctors-lie-about-virus-deaths-for-money/ar-BB1ayf3N
 (Bloomberg) — President Donald Trump claimed without substantiation that U.S. doctors are lying about the number of Americans who've died from Covid-19, saying they inflate the figure because they are paid more money for deaths attributed to the virus.
There's no evidence for the president's assertion, and physician groups have castigated him for maligning their profession.
"Our doctors get more money if someone dies from Covid. You know that, right?" Trump told a rally audience in Waterford Township, Michigan, on Friday.
President Trump Holds Michigan Campaign Rally
Trump speaks in Waterford, Michigan on Oct. 30.
Photographer: Emily Elconin/Bloomberg
"So what they do is, they say, 'I'm sorry, but, you know, everybody dies of Covid,'" Trump continued. "But in Germany and other places, if you have a heart attack, or you have cancer, you're terminally ill, you catch Covid, they say you died of cancer, you died of heart attack. With us, when in doubt, choose Covid."
He said doctors are paid "like $2,000 more" for deaths from the coronavirus.
Trump has made similar claims before, and medical groups have called them false and appalling. The American Medical Association renewed its criticism on Friday after his latest remarks.
"The suggestion that doctors – in the midst of a public health crisis – are over-counting Covid-19 patients or lying to line their pockets is a malicious, outrageous, and completely misguided charge," AMA President Susan Bailey said in a statement.
"Rather than attacking us and lobbing baseless charges at physicians, our leaders should be following the science and urging adherence to the public health steps we know work – wearing a mask, washing hands and practicing physical distancing," Bailey added.
In Waterford Township, Trump mocked Fox News host Laura Ingraham for wearing a mask at the rally, calling her "politically correct."
Trump signed coronavirus relief legislation in the spring that provides higher payments under Medicare, the program for the elderly and disabled, to hospitals treating patients with the virus. But the payments are tied to cases of the disease, not deaths or other outcomes, according to FactCheck.org, a nonprofit and nonpartisan news organization.
States Trump visited for campaign rallies on Friday — Michigan, Minnesota and Wisconsin — have all recently hit records for diagnoses of coronavirus infection. Trump's rallies have been called public health threats by state and local officials and health authorities because they gather thousands of supporters with few precautions against transmission of the virus.
More than 9 million people in the U.S. have contracted Covid-19 and at least 229,000 have died since the pandemic began. Cases are spiking across the country, with 14 states hitting record highs this week. The nation on Thursday topped 89,000 new cases in a day for the first time ever, according to data compiled by Bloomberg.
(Updates with AMA statement, starting in sixth paragraph.)
For more articles like this, please visit us at bloomberg.com
©2020 Bloomberg L.P.
————————————————-
https://prophecyupdate.blogspot.com/ –
Super Typhoon Goni exploded into Earth's most powerful storm of 2020 as a category 5 storm with 180 mph winds in the waters to the east of the Philippines, at 11 a.m. EDT Friday, October 30.
Goni is expected to make landfall on Luzon Island in the Philippines on Sunday as a category 4 storm, and pass very close to the capital of Manila at category 1 strength or stronger.
Goni put on an extremely impressive bout of rapid intensification beginning at 0Z October 28, strengthening by 145 mph – from a 30-mph tropical depression to a 175-mph super typhoon, in 54 hours.
According to Sam Lillo, only five storms in the global tropical cyclone database have achieved a 145-mph increase in 54 hours or less: Typhoon Vera in 1959 in the northwest Pacific; Hurricane Linda in 1997 in the northeast Pacific; Cyclone Zoe in 2002 in the southeast Pacific; Hurricane Wilma in 2005 in the Atlantic, and Hurricane Patricia in 2015 in the northeast Pacific.
THOUSANDS EVACUATED 
Philippine officials on Saturday ordered evacuation of thousands of residents in the southern part of the main Luzon island as the category 5 storm approaches the Southeast Asian nation.
Pre-emptive evacuations have started in coastal and landslide-prone communities in the provinces of Camarines Norte and Camarines Sur, while Albay provincial government would order residents in risky areas to leave their homes. "The strength of this typhoon is no joke," said a local disaster manager.
————————————————-
https://prophecyupdate.blogspot.com/ – AP and Toi Staff
Over 800 people injured as rescue teams search for survivors in rubble of buildings that collapsed in Turkish city of Izmir; Israel has offered to assist in rescue efforts
Rescue teams on Saturday plowed through concrete blocks and the debris of eight collapsed buildings in search of survivors of a powerful earthquake that struck Turkey's Aegean coast and north of the Greek island of Samos, killing at least 28 people. More than 800 others were injured.
The quake hit Friday afternoon, toppling buildings in Izmir, Turkey's third largest city, and triggering a small tsunami in the district of Seferihisar and on Samos. The quake was followed by hundreds of aftershocks.
Early on Saturday, onlookers cheered as rescuers lifted teenager Inci Okan out of the rubble of a devastated eight-floor apartment block in Izmir's Bayrakli district. Her dog, Fistik, was also rescued, Sozcu newspaper reported. Friends and relatives waited outside the building for news of loved ones still trapped inside, including employees of a dental clinic that was located on the ground floor.
In another collapsed building, rescuers made contact with a 38-year-old woman and her four children — aged 3, 7 and 10-year old twins — and were working to clear a corridor to bring them out, state-run Anadolu Agency reported.
Two other women, aged 53 and 35, were brought out from the rubble of another toppled two-story building earlier on Saturday.
In all, around 100 people have been rescued since the earthquake, Murat Kurum, the environment and urban planning minister, told reporters. It was not clear how many more people were trapped under buildings that were leveled.
Some 5,000 rescue personnel were working on the ground, Kurum said.
At least 26 people were killed in Izmir, Health Minister Fahrettin Koca tweeted. Among them was an elderly woman who drowned.
Turkey's Disaster and Emergency Management Presidency, or AFAD, said 831 were injured in Izmir and three other provinces. The health minister said 25 of them were in intensive care.
Two teenagers were killed on Samos after being struck by a collapsing wall. At least 19 people were injured on the island, with two, including a 14-year-old, being airlifted to Athens and seven hospitalized on the island, health authorities said.
Turkish seismologists have detected a powerful 5.0 magnitude aftershock off the country's Aegean Sea coast. The jolt follows the devastating earthquake that killed at least 27 and injured over 800 across Turkey and Greece.
The aftershock was reported by Turkey's Disaster and Emergency Management Presidency (AFAD) early on Saturday. It was not immediately clear whether the tremor inflicted more damage on the country.
The devastating earthquake, measured at 6.6 magnitude by Turkish authorities and 7.0 by the United States Geological Survey (USGS), struck the Aegean shore on Friday afternoon. More that 470 aftershocks, with at least 35 measuring over 4.0 in magnitude, followed the quake.
Izmir, the third largest city in Turkey, was the worst hit by the earthquake. Several multi-story buildings have been reduced into rubble, with dozens of people trapped inside. Some 100 people have been rescued from the debris, and rescue efforts continue at eight locations.
At least 25 people were killed including one individual who has drowned, latest figures by the Turkish authorities show. Two more people died on the Greek island of Samos. More than 800 people suffered various injuries across the two countries during the disaster.
————————————————-
THOUSANDS OF WITCHES PLOT 'BLUE WAVE' SPELL ON OCT. 31 AND NOV. 2 TO FORCE TRUMP FROM OFFICE
https://endtimeheadlines.org/2020/10/thousands-of-witches-plot-blue-wave-spell-on-oct-31-and-nov-2-to-force-trump-from-office/ – Oct 31, 2020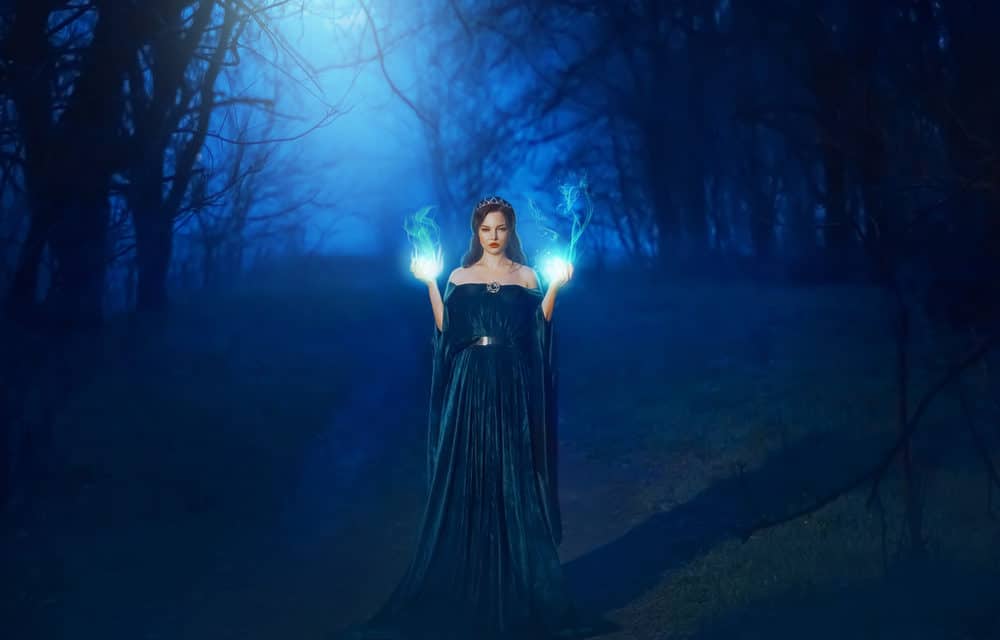 (ETH) – President Donald Trump battled the House Democrats' impeachment inquiry against him for nearly 3 years and if that wasn't enough, media outlets reported "thousands" of witches were attempting to cast a "binding spell" on him on Halloween.
Now, these same witches and warlocks are back again for the second year in a row, celebrating the rare confluence of two "powerful" moon events in one month, all in a joint effort to get Joe Biden elected and President Trump removed from office. According to CBN, these witches are all communicating via social media and plotting multiple "binding" events with their largest attempt to spiritually attack the President tonight on Oct. 31, right before the election.
They've reportedly been using the hashtags #BindTrump and #MagicResistance, while calling for what they have named a "Blue Wave" spell on Oct. 31 and on Nov. 2nd. This stuff has been going on since his inauguration in 2017. The report states that in addition to this year's attempted "Halloween spell", one of the people using the Bind Trump (Official) Facebook page also called for magic to be performed against Trump for his final debate last week with Democratic challenger Joe Biden.
CBN Reports: "A person identified as Terri Wonder wrote about their strategic plan in a post to the page: "There are some state(s) where Biden has turned the tide in polling and a range of others where another successful debate could cause another shift in those red and blue lines, swinging the state polls decisively in Biden's favor. Think Florida, Georgia, North Carolina. Let's work our magic hard." Facebook shows the public group has more than 6,100 members."
WEBPAGE ADMINISTRATOR:
As Christians we all need to pray against this specific "EVIL", and all other "EVIL" that is currently taking over our World. Even though God is in total control; we still need to pray for God's Glory in this battle and the safety of all people and Christians that are coming under constant attack by the Satanic people.
————————————————-
PASTOR CLAIMS FIRST TRUMPET FROM THE BOOK OF REVELATION IS ABOUT TO BE BLOWN
https://endtimeheadlines.org/2020/05/pastor-claims-first-trumpet-from-the-book-of-revelation-is-about-to-be-blown/ – May 20, 2020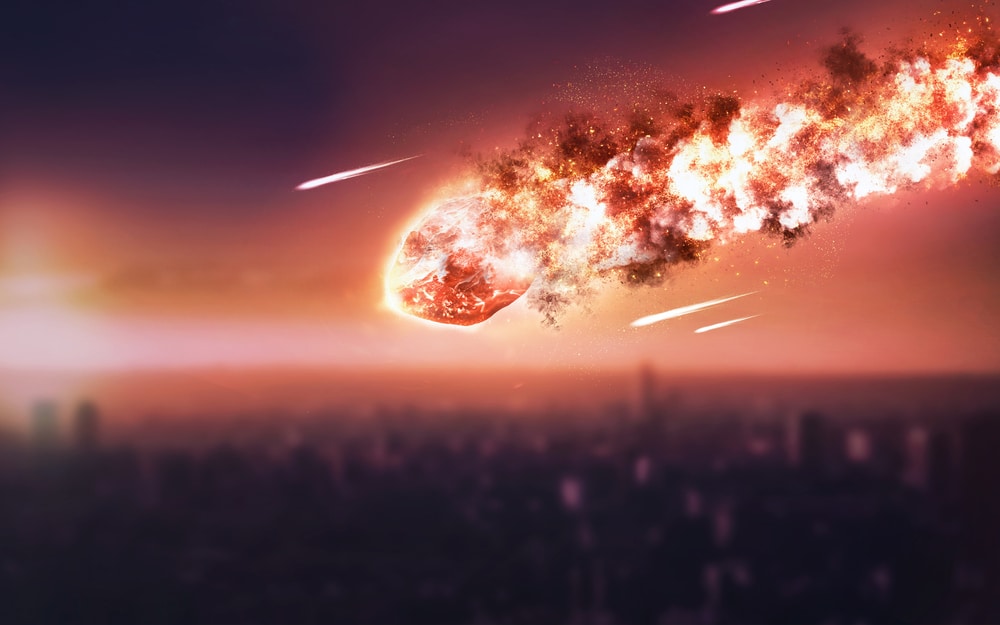 (OPINION) ETH – A pastor is sounding the alarm that the first trumpet from the Book of Revelation is about to be sounded and we are currently witnessing the silence before the storm according to a recent piece from the Express.
The Book of Revelation is the final book of the Bible and the New Testament. In the book seven trumpets are sounded, one at a time, that unleash apocalyptic events witnessed and spoken of by John of Patmos in his vision. According to Revelation chapter eight, the angels of the Lord sound these trumpets after the breaking of the Seventh Seal, which secured the scroll of the apocalypse, marking the Second Coming of Christ.
With the devastating and destructive events occurring around the world, including the coronavirus and locust plague on the African continent and in the Mideast, some have theorized that these events could actually be the Four Horsemen from Revelation Chapter 6 – sent to cause famine and plague – coming to fruition before our eyes.
However, Pastor John Barnett is claiming that we are now living in what he has dubbed "the silence before the storm" in which will see the first trumpet of Revelation 8 sounded in the near future, which will be a devastating event that will literally wipe out one-third of Earth's trees, a promise in which he believes was proved in the Book of Exodus.
In a recent video that he uploaded last month, the pastor started: "The doctrine starts in verse seven, the first angel sounds and hail and fire follow mingled with blood. "Now doesn't that sound like something Exodus? Chapter seven to 10 – the Plagues of Egypt – It's very similar to what's happening.
"God was judging the Egyptians because they had their false gods, he was saying 'those gods aren't real'.  "God is doing the same thing here, he sends down hail and fire, mingled with blood, and look what happens."
Dr. Barnett claims that the events that we've seen recently were merely a warning from God for humans trying to save the planet and not themselves, but dire consequences are coming. He went on to state that
"Today, everything is going green and it's good, we shouldn't waste, it's wrong to waste. "But the go green is almost a reflection of the Mother Earth save the planet idea – no, save the people. "The planet is hopelessly heading for destruction, save the people – there's almost a worship of nature.
"Well, a third of the trees are burned up and all the green grass, these speak of life and signs of life – they provide food, shelter, and shade. "But God says to the world, 'if you don't worship me if you worship the Earth, then your food, your life, and your comfort, I'll show you that I'm the one who is the giver and sustainer of life.'"
Dr. Barnett went on claiming there are many ways that the first trumpet could come, with one being a huge volcanic eruption. He continued: "So God lets loose, a gazillion things could cause this, have you seen all the volcanoes? If one of those breaks loose, that superheated water vapor going up to the atmosphere and a third of all trees are burned up.
"That's coming, that is literal, it doesn't mean something else, God already did this in Egypt. "He burned up and killed their animals, their crops. "God is speaking, what a warning, what a wake-up call, people are listening and God will save people in the tribulation."
————————————————
JESUS CHRIST RETURN FOR HIS CHURCH IS "IMMINENT"
Matt. 7:27 And the rain descended, and the floods came, and the winds blew, and beat upon that house; and it fell: and great was the fall of it.
Matt. 24:38 For as in the days that were before the flood they were eating and drinking, marrying and giving in marriage, until the day that Noe entered into the ark,
Matt. 24:39 And knew not until the flood came, and took them all away; so shall also the coming of the Son of man be
——————————————–
DON'T WAIT FOR THE LAST MINUTE
We are currently in the "Birth Pangs" pending the coming "7 year TRIBULATION" period, where all the Nations on Earth will be subject to God's Wrath on an "UNGODLY" World. The Rapture of Jesus Christ Church is "TOTALLY" imminent; And what will follow after that will be massively more devastating that we are seeing right now (Read

Revelation Ch 6 – 22

) God is trying to get everyone's attention to the coming Judgments; He does not want "ANYONE" to perish, but all to come to repentance. He loves us, but will not stand idly by and watch the World, (His Creation) turn to sin and debauchery). We are currently living in a fallen "Satanic" World where "EVIL", is totally accepted, "and God and his Love for his Church": is being exponentially rejected. The time has come when God HAS TO intervene, and he is (The prophetic word listed in his Word the Bible is being fulfilled exponentially).
——————————————————
THE NEW WORLD ORDER:
ONE WORLD GOVERNMENT – ONE WORLD ECONOMIC SYSTEM – ONE WORLD RELIGION
Dan. 9:27 And he shall confirm the covenant with many for one week: and in the midst of the week he shall cause the sacrifice and the oblation to cease, and for the overspreading of abominations he shall make it desolate, even until the consummation, and that determined shall be poured upon the desolate
Dan. 7:24 And the ten horns out of this kingdom are ten kings that shall arise: and another shall rise after them; and he shall be diverse from the first, and he shall subdue three kings
Rev. 17:12 And the ten horns which thou sawest are ten kings, which have received no kingdom as yet; but receive power as kings one hour with the beast
—————————————————-
THE MARK OF THE BEAST:
DON'T TAKE THE MARK OF THE BEAST WHICH IS (CHANGING YOUR D.N.A.) AND GIVING YOUR CONTROL OVER TO THE "BEAST SYSTEM" – THIS IS AN ABONOMINATION TO GOD: (YOU ARE HIS CREATION):
Rev. 13:14 And deceiveth them that dwell on the earth by the means of those miracles which he had power to do in the sight of the beast; saying to them that dwell on the earth, that they should make an image to the beast, which had the wound by a sword, and did live.
Rev. 13:15 And he had power to give life unto the image of the beast, that the image of the beast should both speak, and cause that as many as would not worship the image of the beast should be killed.
Rev. 14:9 And the third angel followed them, saying with a loud voice, If any man worship the beast and his image, and receive his mark in his forehead, or in his hand
THE PUNISHMENT FROM GOD FOR THOSE WHO TAKE THE MARK AND WORSHIP THE "BEAST SYSTEM":
Rev. 14:10 The same shall drink of the wine of the wrath of God, which is poured out without mixture into the cup of his indignation; and he shall be tormented with fire and brimstone in the presence of the holy angels, and in the presence of the Lamb:
(YOU ARE GOD'S CREATION – CHANGING YOUR D.N.A. AND/OR GIVING YOUR ALLEGANCE TO ANOTHER ENTITY I.E. (THE ANTICHRIST) – IS AN ABONOMINATION TO GOD):
————————————————-
THE FUTURE CONONAVIRUS INJECTION AT THIS POINT IN TIME ALSO APPEARS TO BE "MASSIVELY" AGAINST GOD AS IT WILL IS ALSO TAINTED WITH A CHANGE IN YOUR (R.N.A. WHICH CHANGES YOUR D.N.A.) AND WILL ALTER YOUR BODY IN MANY WAYS, (INCLUDING DEATH).