282K subscribers
Please Help Support This Ministry:

https://www.paypal.me/watchman1963

Cash App : $watchman 1963 Please subscribe to my backup channel:

https://www.youtube.com/channel/UC4nc…

Current Events Linked To Biblical Prophecies. Everything is unfolding just as the bible foretold. Wars, Volcanic Eruptions, Earthquakes, Extreme Weather, Christian Persecution, Violence and more!
———————————————
China Claims Galwan Valley After India-China Troops Clash & Blames India For It! June 21, 2020
———————————————
China develops weapons to fry US electric grid-India moves military in striking distance to China

58.2K subscribers
You will hear the following in this Broadcast: -China develops weapons to fry US electric grid, eyes high-tech 'Pearl Harbor' attack -Chinese fighter jets buzz Taiwan again, stoking tensions -India moves warships and fighter jets into striking distance of China -India says to join June 23 trilateral meeting with Russia, China -India to Purchase 33 MiG-29, Su-30MKI Jets Under Emergency Order Amid Border Tension With China
———————————————
Hidden In Plain View – The New World Order in Bible Prophecy DVD Trailer

From secret societies to the banking industry, from the billionaire cabals to the entertainment industry, the world is preparing for a one-world scheme that will end in failure. Their seven year paradise will be the Tribulation. Thankfully, the believer looks forward to the one true globalist system known as the Millennium.
———————————————
Prophecy Update – Wake Up!!!

174K subscribers
Prophecy Update – Wake Up!!! With Tom Hughes and James Kaddis Pastors Tom Hughes
———————————————
Bible Prophecy Update – June 21st, 2020
•

Scheduled for Jun 22, 2020

Pastor JD talks about how everything we're seeing in the world today is now leading up to the grand finale.  Connect with Pastor J.D. Farag on Social Media to stay updated on his latest Bible Prophecy teachings and End Times-related news.
———————————————
Watchman Report: Faith In These Uncertain Times

174K subscribers
Watchman Report: Faith In These Uncertain Times The recent events unfolding around us have caused the faith of many to be rocked. Some may ask if God has abandoned us or even begin to doubt their own salvation. Pastor Jack discusses true saving faith, works and knowing where you stand with God. Facebook:

https://goo.gl/jhJHyL

Instagram:

https://goo.gl/TkQ4hD

Website:

https://goo.gl/y1gCnV

Pastor Jack Hibbs Calvary Chapel Chino Hills
———————————————
LATEST NEWS CLIPS – ARTICLES (SUNDAY 21st JUNE 2020)
(THE TRUTH WILL SET YOU FREE)
John 8:32 And ye shall know the truth, and the truth shall make you free.
John 3:21 But he that doeth truth cometh to the light, that his deeds may be made manifest, that they are wrought in God.
John 4:23 But the hour cometh, and now is, when the true worshippers shall worship the Father in spirit and in truth: for the Father seeketh such to worship him
————————————————
Matt. 22:14 For many are called, but few are chosen
WE PREACH THE BLESSED HOPE FOR THE FUTURE IN JESUS CHRIST OUR SAVIOUR
Rev. 3:3 Remember therefore how thou hast received and heard, and hold fast, and repent. If therefore thou shalt not watch, I will come on thee as a thief, and thou shalt not know what hour I will come upon thee.
Prov. 14:12  There is a way which seemeth right unto a man, but the end thereof are the ways of death.
Is. 52:10 The LORD hath made bare his holy arm in the eyes of all the nations; and all the ends of the earth shall see the salvation of our God
Jer. 25:31 A noise shall come even to the ends of the earth; for the LORD hath a controversy with the nations, he will plead with all flesh; he will give them that are wicked to the sword, saith the LORD
——————————————-
DAILY CHRISTIAN BIBLICAL QUESTIONS AND ANSWERS:
——————————————-
Age Of Accountability
https://gracethrufaith.com/ask-a-bible-teacher/age-of-accountability/
QUESTION:    Some popular prophecy scholars teach that children will be included in the rapture regardless of whether they are believers or not. What scriptural basis is there for this? What is the age / event at which a child becomes old enough to be responsible for their own beliefs?
ANSWER:    The scriptural basis is found in Matthew 18:10-11:
"See that you do not look down on one of these little ones. For I tell you that their angels in heaven always see the face of my Father in heaven."
Paul alluded to this when he wrote "Once I was alive apart from law; but when the commandment came, sin sprang to life and I died." (Romans 7:9)
He was saying that before the age of accountability he was not responsible for his sins, and had eternal life. But once he came of age he was responsible, and became subject to death.
In the Jewish culture the age of accountability was 12-13. There is no such clarity where the Church is concerned. I've assumed that means that it's different for everyone, and accountability comes when a child is old enough to understand the concepts of sin and salvation and make an informed decision to accept or reject the Lord's offer of pardon.
More On The Age Of Accountability
https://gracethrufaith.com/ask-a-bible-teacher/more-on-the-age-of-accountability/
QUESTION:    In the article The Age of Accountability you wrote: "When they reach the age of accountability, they become responsible for their sins. They acknowledge their accountability in a ceremony called bat mitzvah for girls, usually held at age 12, and bar mitzvah for boys age 13." Does this mean that when believers in Jesus are raptured, all girls under the age of 12 and all boys under the age of 13 will also be raptured? If so, can you imagine the impact on families worldwide?
ANSWER:    The article was meant to show that children under a certain age are not responsible for their sins and from God's perspective are sinless. But the ages come from Jewish tradition, and cannot be found in the Bible.
So this is what we know. The Holy Spirit led Paul to say that there was a time in his early childhood when he was considered to be sin free and had eternal life. When he became old enough to be held accountable for his sins he was scheduled for death. (Romans 7:9) Of course, his belief in Jesus cancelled his death sentence (Colossians 2:13-14).
There are other Scriptures that hint of eternal life for children (Matt.18:10 is one example). The thing that isn't clear is at what age a child becomes accountable. Many scholars believe it depends on each child's intellectual capability to understand the sin/salvation issue. But whatever the age is, it
The Age Of Accountability, One More Time
https://gracethrufaith.com/ask-a-bible-teacher/the-age-of-accountability-one-more-time/
QUESTION:    Is there anywhere in the bible that specifically says "age of accountability". The Baptist claim 12 years old but I cannot find biblical proof of 12 and the Presbyterians say there is no age of accountability. I'm in discussion now regarding children being saved "by default". There are arguments that children are saved because they do not know better. Others say that they are saved because of Gods covenant with the parents. If the 12 year old daughter of the Jehovah Witness parents dies in an automobile accident what's the fate of the child?
ANSWER:    There is an age in everyone's life when we become accountable to God for our behaviour. Before reaching that age children are not held responsible for their sins and have eternal life. This what Paul meant when he said, "Once I was alive apart from law; but when the commandment came, sin sprang to life and I died" (Romans 7:9

)

. Since Paul was physically alive when he made that statement he had to have been speaking in terms of eternal life.
But the Bible doesn't reveal the specific age when that happens. I think this is because it depends on having sufficient intellectual maturity to understand the sin/salvation issue and the ability to make an informed choice about it. This is different for every person. The Baptists probably took the 12 year age from the Jews for whom it's a tradition not a Biblical mandate.
I wouldn't even hazard a guess about the spiritual state of a 12 year old daughter of Jehovah's Witnesses. There are too many unknown variables.
—————————————————
NEWS CLIPS OBTAINED FROM MANY SOURCES – INCLUDING

Tracking bible prophecy.org
Rapture Ready News
Prophecyupdate.Com
Main News Channels
End Times Headlines
Prophecyupdateblogspot.com
Stevequayle.com
Gracethrufaith.com
Nowtheendbegins.com
Other Christian Sites
(CLICK ON) LATEST DAILY NEWS CLIPS:
ISRAEL NEWS:
I AM GOING TO MAKE JERUSALEM A CUP THAT SENDS ALL THE SURROUNDING PEOPLES REELING … Zech. 12:2
God is in control, and He told the nations the consequences of dividing the Promised Land and declaring peace and safety on their own terms (Joel 3:1-2; I Thess. 5:3)
WORLD TERRORISM/CHAOS – WARS
GENERAL WORLD NEWS: AND CORONAVIRUS NEWS CLIPS:
WORLD FINANCE:
Rev. 6:5 And when he had opened the third seal, I heard the third beast say, Come and see. And I beheld, and lo a black horse; and he that sat on him had a pair of balances in his hand.
MASSIVE EARTH CHANGES/EARTHQUAKES/VOLCANOES ETC:
2Chr. 7:13 If I shut up heaven that there be no rain, or if I command the locusts to devour the land, or if I send pestilence among my people;
2Chr. 7:14 If my people, which are called by my name, shall humble themselves, and pray, and seek my face, and turn from their wicked ways; then will I hear from heaven, and will forgive their sin, and will heal their land
CHRISTIAN AND RELIGIOUS WORLD NEWS:
Webpage administrator: He might be an Ordained Pastor, but he certainly is not a Christian "With comments like that"
EXTRA WORLD – ALTERNATIVE NEWS: AND CORONAVIRUS NEWS CLIPS:
Please keep in mind that this collection of News Articles is mainly concerning America, but also take note that what happens in America will also "Dramatically" affect Australia and the rest of the World "Massively".
————————————————-
WORLD – PROPHETIC NEWS ARTICLES PRESENTATION (SUNDAY 21st JUNE 2020)
MIDDLE EAST AND WORLD WAR LOOMING THE BUILD UP TO PSALM 83  – ISAIAH 17 AND GOG OF MAGOG WARS EZEKIEL 37-38:
THE WHOLE WORLD IS UNSTABLE FINANCIALLY, POLITICALLY, PHYSICALLY, MORALLY, GODLY: – AND BECOMING MORE SO DAILY. (WE ARE IN THE BEGINNING OF SORROWS (MATT 24:8)
THE BIBLE STATES THAT IT WILL ONLY GET WORSE BEFORE THE START OF THE TRIBULATION OF MANKIND – (REVELATION 6)
But before that we have to go through the Birth Pangs, leading up to the Tribulation of Mankind; and I feel that the beginning of Matthew 24 explains that time very well.
Matt. 24:6 And ye shall hear of WARS AND RUMOURS OF WARS: see that ye be not troubled: for all these things must come to pass, but the end is not yet.
Matt. 24:7 FOR NATION SHALL RISE AGAINST NATION, AND KINGDOM AGAINST KINGDOM: and there shall be famines, and pestilences, and earthquakes, in divers places.
————————————————-
GENERAL PROPHETIC NEWS SECTION:
————————————————-
BREAKING: CHINA PREPARING TO KILL 90% OF U.S. POPULATION WITH "EMP PEARL HARBOR" FIRST STRIKE ATTACK, FOLLOWED BY MILITARY INVASION AND OCCUPATION OF AMERICA
Submitted by Dave Hodges on Friday, June 19, 2020 – 11:11. – By Mike Adams – Newstarget.com
Communist China, which has now achieved complete control of Google, Facebook, YouTube, Twitter and other tech giants, is planning on launching an "EMP Pearl Harbor" attack on America that would kill an estimated 90% of the U.S. population, warns a truly alarming new report from the EMP Task Force on National and Homeland Security.
The report, shown below, is authored by Dr. Peter Vincent Pry and warns that China now possesses three key technologies — mostly derived from stolen intellectual property — that are being prepared to launch a first strike attack against the United States of America.
Those technologies are:
1) EMP WARHEADS mounted on missiles which can be launched against naval ships as well as U.S. cities or battlefield targets. These weapons destroy all modern electronics, disabling the U.S. power grid and sending cities back to the 19th century. They can also disable naval vessels. (Read EMP.news for more details about EMP weapons.)
2) HYPERSONIC MISSILES that travel at multiples of the speed of sound, bypassing modern anti-missile defenses, allowing China to achieve precision kinetic strikes on targets deep inside the U.S. mainland (such as military installations or even the White House).
3) EMP SATELLITE WEAPONS, which are satellites armed with nuclear weapons that are fine-tuned to unleash EMP explosions in orbit, intended to wipe out U.S. satellites that are key for military communications.
More details on these weapons are offered in this AllNewsPipeline article which adds:
In future high-tech warfare under informatized conditions, information warfare will span multiple dimensions, including ground, sea, air, and the EM spectrum. Information superiority has already become central and crucial to achieving victory in warfare…If the communications equipment used for the transmission of battlefield information were attacked and damaged by an opponent's EMP weapons, then the one attacked would face the danger of disruption in battlefield information transmission. EMP severely restricts the tactical performance and battlefield survivability of informatized equipment.
These weapon systems follow in the footsteps of the Wuhan coronavirus bio-weapon which was funded in part by Obama's NIH, allowing China to build a deadly biological weapon that was released onto the world in late 2019, devastating world economies. Now, China is looking to follow up its bioweapons release with an EMP attack.
CHINA INTENDS TO LAUNCH A SURPRISE ATTACK ON AMERICA
As the report states, many U.S. military leaders are well aware that China is not merely taking a defensive stance but intends to launch these weapons as a "Pearl Harbor" first strike offensive weapon. From the report:
Chief of U.S. Strategic Command, Admiral Charles Richard, testified to the Senate Armed Services Committee in February 2020 that he could "drive a truck through China's no first use policy."
China's unprecedented rapid expansion of its nuclear and missile capabilities is not consistent with a belief in "Minimum Deterrence" and "No First Use" but looks imitative of Russia's policy seeking escalation dominance for nuclear diplomacy and nuclear war fighting. Lt. General Robert Ashley, Director of the Defense Intelligence Agency, warned in 2019: "China is likely to at least double the size of its nuclear stockpile in the course of implementing the most rapid expansion and diversification of its nuclear arsenal in China's history… China launched more ballistic missiles for testing and training than the rest of the world combined."
The EMP weapons that China is perfecting would destroy the power grid, collapsing the United States of America into mass starvation, chaos and economic collapse. Although this seems to be exactly what Democrats want for America, it's obviously a very dangerous scenario. This achieves China's goal of eliminating the American people without destroying the natural resources and farmland through the use of nuclear weapons, which contaminate soils for three centuries with radioisotopes.
As Pry explains in the report, "a highly computerized open society like the United States is extremely vulnerable to electronic attacks from all sides. This is because the U.S. economy, from banks to telephone systems and from power plants to iron and steel works, relies entirely on computer network."
Once the American people begin to die off in large numbers, China will stage a military invasion to occupy America and kill any remaining resistance. At that point, China will claim America for itself and begin a mass migration effort to colonize America with communist Chinese.
All this has been meticulously documented by people like J.R. Nyquist (JYquist.blog) and Dave Hodges (TheCommonsenseShow.com), both of whom I have interviewed about these critical issues:
And here's a recent interview with Hodges about the coming invasion of America by Chinese troops:
Brain dead Leftists think they want to live under communism, not realizing they will be among the first who are executed by the communist Chinese
Leftists in America today are delusional, deranged lunatics who think they want to live under communism. But if they get their wish, they will actually die under communism, because communist China has no plans to allow American liberals to continue to occupy North America once the next phase of World War III is unleashed.
In fact, no nation in the world has any use for a culture of cognitively retarded cry-bully snowflakes who don't know how to produce anything but have been brainwashed into "victimhood" by a failed education system and a corrupt, propaganda-pushing fake news media complex. If the communist Chinese succeed in their invasion plans, libtard Leftists will be among the very first who are lined up and executed.
That's why Leftists in California, Oregon, Washington, New York and other left-leaning states will find themselves either executed, rounded up for labor camps or used as sex slaves for the invading Chinese army. No doubt left-wing white women who currently bow down before Black Lives Matter terrorists will probably also bow down before their communist conquerors, celebrating the end of America while they are mercilessly raped by occupying Chinese troops. White guilt has no limit, it seems, as we're already seeing with the Mayor of Seattle surrendering to Black Lives Matter terrorists.
All the institutions of America are now allied with communist China in seeking the destruction of our constitutional republic. These include the tech giants like Google, Hollywood and the entertainment industry, the corporate-run media establishment, the U.S. Congress and the deep state intelligence community. Every element in American society, it seems is actively begging for communism while working diligently to destroy the rule of law in America, overthrow the U.S. Constitution and end democracy (and free speech) forever.
This is why if America is to survive, the American people must rise up now and take their country back from the left-wing traitors and terrorists who are collaborating with China to destroy this great nation.
Read the full EMP Threat document to learn more about China's plans to destroy America:
—————————————–
WEBPAGE ADMINISTRATOR:  Australia is also in China's sights; We have just had a "MAJOR" Cyber attack by China, and that is an "ACT OF WAR"; as usual they deny it, but it has been proven accurate. For those people out there that don't think we are in the "End of Day's" as per God's Word the Bible, think again. "WE ARE". And it is not going to get better. P.s. China is already importing mass shipments of "Weapons" into the United States, and possibly also many other Countries; i.e. Australia. China has just hit Australia with a "MAJOR CYBER ATTACK"; What do you think will come next. This is my Country which I love with a "PASSION"; And I will fight to the death to defend it.
————————————————
 America Is The Most Vulnerable Country In The Entire World To EMP And China Could Easily Send Us Back To The Dark Ages With This Technology
China has long known about nuclear high-altitude electromagnetic pulse (HEMP) and invested in protecting military forces and critical infrastructures from HEMP and other nuclear weapon effects during the Cold War, and continuing today. China has HEMP simulators and defensive and offensive programs that are almost certainly more robust than any in the United States.
China's military doctrine regards nuclear HEMP attack as an extension of information or cyber warfare, and deserving highest priority as the most likely kind of future warfare. Chinese military writings are replete with references to making HEMP attacks against the United States as a means of prevailing in war. The foremost People's Liberation Army textbook on information warfare, Shen Weiguang's World War, the Third World War—Total Information Warfare, explicitly calls upon China to be prepared to exploit HEMP offensively—and to defend against it:
"With their massive destructiveness, long-range nuclear weapons have combined with highly sophisticated information technology and information warfare under nuclear deterrence….Information war and traditional war have one thing in common, namely that the country which possesses the critical weapons such as atomic bombs will have 'first strike' and 'second-strike retaliation' capabilities….As soon as its computer networks come under attack and are destroyed, the country will slip into a state of paralysis and the lives of its people will ground to a halt. Therefore, China should focus on measures to counter computer viruses, nuclear electromagnetic pulse…and quickly achieve breakthroughs in those technologies in order to equip China without delay with equivalent deterrence that will enable it to stand up to the military powers in the information age and neutralize and check the deterrence of Western powers, including the United States." 
China's military doctrine closely associates cyber-attacks with nuclear HEMP attack, as part of a combined operation in what they call Total Information Warfare. Cyber bugs and hacking are the tip of the spear, the functional equivalent of scouts and sappers who do reconnaissance and secretly prepare the beaches for the arrival of D-Day, or like the motorcycle troops that preceded the heavy armored divisions in Germany's Blitzkrieg.
Therefore, China's cyber-attacks (for example, most notoriously in June 2015 on computers in virtually every federal agency, stealing sensitive information on millions of federal employees, reportedly on every employee of the Federal government) should be regarded as possible practice or preparation for Total Information Warfare—including nuclear HEMP attack.
An article "Overview of Electromagnetic Pulse Weapons and Protection Techniques Against Them" from the People's Republic of China's Air Force Engineering University describes nuclear EMP weapons as the most powerful and effective variant of electronic warfare weapons for waging Information Warfare. Nuclear and non-nuclear EMP weapons in the context of Information Warfare are the crucial instruments for implementing this Revolution in Military Affairs:
"In future high-tech warfare under informative conditions, information warfare will span multiple dimensions, including ground, sea, air, and the EM spectrum. Information superiority has already become central and crucial to achieving victory in warfare…If the communications equipment used for the transmission of battlefield information were attacked and damaged by an opponent's EMP weapons, then the one attacked would face the danger of disruption in battlefield information transmission. EMP severely restricts the tactical performance and battlefield survivability of informatized equipment."
Moreover, the article clearly makes a distinction between nuclear weapons (designed for blast and shock) versus nuclear EMP weapons (designed to maximize HEMP effects), describing the latter as "a new type of weapon" like non-nuclear EMP weapons, both designed for waging Information Warfare:
————————————————
PAKISTAN ARMY LAUNCH 'UNPROVOKED ATTACK' ON INDIA – INTENSE GUNFIRE ON BORDER
https://prophecyupdate.blogspot.com/ – World News Desk 19 June 2020 Hits: 5414
According to reports, there was intense shelling with mortars along the Line of Control in Nowshera of Rajouri. India's Defence Ministry confirmed the attack had happened at around 10.45am today.
India's Defence Ministry spokesperson, Colonel Devender Anand said: "At about 10.45am today, Pakistan imitated the unprovoked ceasefire violation by firing with small arms and intense shelling with mortars along the LoC in Nowshera sector of Rajouri district."
New Delhi journalist, Aditya Raj Kaul, tweeted: "Pakistan Army violates ceasefire in Nowshera Sector, Jammu & Kashmir. 
"Today at 10:45am, Pak initiated unprovoked ceasefire violation by firing with Small Arms & intense shelling with Mortars along LoC in Nowshera of Rajouri. 
"INDIAN ARMY IS RETALIATING BEFITTINGLY."
Earlier this week, at least four civilians were killed by Indian shelling inside Pakistan-administers Kashmir, Aljazeera reported.
Three people were killed in the Nakyal region, while the fourth person died after a shell hit her home in Baghsar.
"Indian Army troops initiated unprovoked [ceasefire violations] in Nakyal and Bagsar Sectors along LoC targeting civ[ilian] population," Pakistan's military press wing said in a brief statement on Twitter.
"Three people died at the spot, and they have just been buried," Nasrullah Khan told Al Jazeera by telephone. 
"There was a single shell, and the three boys, who were cousins, were all standing together."
This week, a furious row broke out between the countries as two Indian officials went missing in Islamabad.
India's External Affairs Ministry has summoned the Pakistan charge d'affaires Syed Hyder Shah amid accusations the men had been abducted by Pakistan's Inter-Services Intelligence (ISI) agents. 
Security sources later claimed the officials had been arrested by Pakistani authorities for their alleged involvement in a "hit and run accident".
New Delhi said it had made clear the men should not be interrogated or harassed the Indian officials and warned the responsibility for their safety and security lay with the Pakistani authorities.
Sources close to the case said the Pakistan side was asked to return the two officials along with the official car to the High Commission immediately.
An Indian defence force said: "One vehicle with two Central Industrial Security Force (CISF) drivers had gone out for duty but did not reach the destination."
The incident comes days after India expelled two Pakistan High Commission officials here on charges of espionage.
Two officials of the Pakistan High Commission were apprehended by law enforcement officials for their alleged involvement in espionage and have been asked to leave the country within 24 hours.
The Indian Ministry of External Affairs said: "The government has declared both these officials persona non grata for indulging in activities incompatible with their status as members of a diplomatic mission and asked them to leave the country within 24 hours."
Tensions between the countries escalated after both sides exchanged fire over the disputed border in Kashmir.
The Indian Army accused the Pakistani Army of violating the ceasefire at three various locations along the border and shots were fired.
According to reports, India's bomb disposal team were called to detonate an IED recovered on the Baramulla-Handwara Highway in North Kashmir.
The Indian Army said in a statement: "Heavy exchange of fire is currently underway in Jammu and Kashmir.
"Pakistan has violated the ceasefire in Mankato at about 6.30am by firing with small arms and intense shelling with mortars and the Indian Army retaliating."
Now that you have read this story, please COVER THE COST for what your visit cost this site by clicking one or more of the ads below the comments which generates Advertiser revenue of two to three cents per click – no purchase necessary by you — and helps offset operating costs for this web site.
When YOU read a story here, the web hosting company charges us for "data transfer / Bandwidth" to convey the material to you.  Without your help by clicking an ad below, this web site would be in danger of shut down from the data transfer charges.  Please click any ad below to offset the cost of bringing this news to you.
Comments
# Paki allied with CHN — TheWho 2020-06-19 12:21
Anyone find it coincidental that after issues with China, now China's ally Paki attacks. India beset with two fronts. Maybe make them hold back from assaulting CHN positions.
seems fishy to me on the timing.
Hey, Thanks Hal for posting the EMP Shield on your website. sells them & I've got 1 unit !!!
+1 # RE: Pakistan army launch 'unprovoked attack' on India – intense gunfire on border — The Deplorable Renegade 2020-06-19 09:57
First the commie chinks and now the Paks. Muslims are no less treacherous than the mainland Chinese. Go India!
+2 # RE: Pakistan army launch 'unprovoked attack' on India – intense gunfire on border — CWD 2020-06-19 09:46
Looks like the Beginning, two fronts on the east and west for India.
China has been testing the timing for aircraft in Taiwan.
Couple more moves and Hal contacts will be spot on from a few weeks ago.
# armageddon script — Willys-M38A1 2020-06-19 09:41
The Beginning!! Behold a Pale Horse By William Milton Cooper mentions the armageddon script WHERE WARS BREAK OUT EVERYWHERE. LIKE NORTH/SOUTH KOREA, INDIA/CHINA/PAKISTAN/TAIWAN/ISRAEL/SYRIA/IRAN/PALISTINE/RUSSIA/ETC. The United States military is overwhelmed. All planned by the New World Order (Red Shield).
————————————————
https://prophecyupdate.blogspot.com/ – By Robert A. Manning,
The bombastic rhetoric and belligerent actions are familiar. But beneath the veil of mystery, something is different – and dangerous – about this latest North Korean temper tantrum. It's not just that Pyongyang hates the balloons carrying Bibles and critical leaflets launched over the DMZ, the proximate cause of the latest friction.
For starters, something is not right with Kim Jong Un. Whether it is COVID19 or the health consequences of being morbidly obese, smoking, drinking, not exercising and a family history of heart problems, he is not well. Even after he surfaced last month, his public appearances have been rare. 
How else to explain the spectacular political theater of the rising public profile of Kim's sister, Kim Yo-jong, hurling epithets and picking a fight with Republic of Korea (ROK) leader Moon Jae-in, threatening and then literally blowing up inter-Korean cooperation? She oversaw the  destruction on June 16 of the four-story inter-Korean Liaison building, the symbol of a 2018 reconciliation process.
Dramatic video aside, it will not be the last such bellicose act. At the same time, Pyongyang has moved its forces back to the DMZ, undoing a 2018 demilitarization accord and restoring the status quo ante. There are threats to blow up the Kaesong Industrial Zone, once a shining example of inter-Korean economic cooperation. Many expect a military provocation in the West Sea, where in the past the North has launched attacks over a disputed sea border.
Why? The short answer is the overused tactic of manufacturing pseudo crises to extort concessions. The Kims are angry that the Moon administration in Seoul has been unwilling to break United Nations sanctions and offer economic goodies. This has been the pattern in the past — provocations aimed at payoffs.
————————————————
AUSTRALIA HIT BY CHINESE CYBER ATTACK
MIKE POMPEO BLASTS CHINA'S 'COERCION' OF AUSTRALIA AS CYBER-ATTACK LIKENED TO PARLIAMENT HOUSE HACK
https://www.theguardian.com/world/2020/jun/20/mike-pompeo-blasts-chinas-coercion-of-australia-as-cyber-attack-likened-to-parliament-house-hack  – Australian Associated Press
Australian Strategic Policy Institute stands by claim the attacks were '95% or more' likely to have been launched from China
A cybersecurity expert from Palo Alto Networks said the cyber-attacks on Australia had similarities to the February 2019 assault on the Parliament House system. Photograph: Mike Bowers/The Guardian
The US secretary of state, Mike Pompeo, has said he raised China's "coercion" of Australia during a frank, six-hour meeting with China's top diplomat in Hawaii.
It comes as experts say some of the same computer code and tactics used in cyber-attacks revealed by the Australia prime minister, Scott Morrison, on Friday were also used in a February 2019 hack into Parliament House, which was also blamed on China.
Pompeo said he confronted Yang Jiechi with a list of China's actions around the globe, including hitting Australia with steep barley tariffs and banning beef exports from four abattoirs after Morrison "had the audacity" to lead global calls for a Covid-19 probe.
Scott Morrison sends China a signal on cyber-attack – but then fear turns into farce
Pompeo said he told Yang in Honolulu on Wednesday the US was no longer just listening to what China was saying but was watching its actions.
"We can see their actions," said Pompeo, speaking at the virtual Copenhagen Democracy Summit on Friday.
"I ticked through a few of them: Hong Kong, Tibet, Xinjiang, what they're doing in India, what they've done in the economic zones along the Philippines and Malaysia and Indonesia and Vietnam, the coercion on Australia – when they had the audacity to demand that there would be an investigation of how this virus got from Wuhan to Milan, how this virus got from Wuhan to Tehran, how this virus got from Wuhan to Oklahoma City, and to Belgium and to Spain, and decimating the global economy."
Earlier, Sean Duca, a cyber-security expert from Palo Alto Networks, told the ABC the cyber-attacks in Australia had similarities with the February 2019 assault on the Parliament House system.
"We found in analysing the code itself … the attackers had reused a lot of the code that had been used by other people in the past," Duca said. "And one particular tool that was used was a tool that was actually
used in the February 2019 attack against Parliament House."
He said it was important every Australian organization step up their security, patching systems and using multifactor authentication and biometrics.
"Australia is definitely a leading country around driving a digital economy, but there's attackers out there looking to try and disrupt our economy, and also disrupt our livelihoods," he said. "We need to think about better, smarter ways of trying to do this."
The Australian Strategic Policy Institute said the attacks were "95% or more" likely to have been launched from China because of their scale and intensity.
Chinese foreign ministry spokesman Zhao Lijian dismissed the allegations, and took particular aim at ASPI, saying their accusations were "totally baseless nonsense".
Asked on ABC TV why ASPI was singled out when other experts had also suggested the attacks came from China, Jennings said the institute had done a range of work the Chinese does not like. This included analysis on forced labour using prisoners and on the Chinese agency that pushes propaganda both at home and abroad.
"We have freedom of speech, which is something that you have also not got in China, and I think the Chinese officialdom find that uncomfortable and unusual," Jennings said.
The decision by the Australian government to raise concerns over cybersecurity came at a time of growing tensions with China, with the two countries falling out over the origin of the coronavirus, trade, travel and, most recently, the death sentence handed to Australian drug smuggler Karm Gilespie.
Cyber-attack Australia: sophisticated attacks from 'state-based actor', PM says
Federal LNP MP Andrew Laming said the "cacophony" of accusations over the cyber-attack was not helping.
"Clearly there was a line in the sand with [the prime minister's] statement, but it's not constructive then for additional commentators to engage in a tit-for-tat," Laming said.
On Saturday, Australia's deputy prime minister, Michael McCormack, campaigning with Nationals candidate Trevor Hicks for the upcoming Eden-Monaro byelection, said the Australian government took the security of the nation's data "very, very seriously".
Labor frontbencher Amanda Rishworth said the priority was for Australian businesses and governments to take precautions against future attacks.
"In some ways, it doesn't matter where these attacks come from, it's the consequence of these attacks," she told the ABC. "Singling out an individual actor doesn't actually achieve anything.
With those in power failing us …
… at this historic moment, we demand better. From the covid pandemic and police brutality to the marginalisation of minority communities around the world, leadership is broken. Devoid of the humility and exclusivity we so desperately need, leaders are gambling with public health, safety and the future of younger generations. Lacking in honesty and transparency, poor at crisis management, and given to narcissism, our leaders unapologetic-ally prioritise serving themselves over the people they were elected to serve. We have to make them raise their game.
——————————————
ISRAEL ANNEXATION THE BEGINNING OF THE END:
I AM GOING TO MAKE JERUSALEM A CUP THAT SENDS ALL THE SURROUNDING PEOPLES REELING … Zech. 12:2
God is in control, and He told the nations THE CONSEQUENCES OF DIVIDING THE PROMISED LAND and declaring peace and safety on their own terms (Joel 3:1-2; I Thess. 5:3)
——————————————-
https://prophecyupdate.blogspot.com/ –  Ron Kampeas
Three of Israel's most stalwart boosters among Democrats in Congress are warning the country against annexing parts of the West Bank.
Sen. Chuck Schumer of New York, the minority leader, and Sens. Ben Cardin of Maryland and Robert Menendez of New Jersey released a statement Friday saying they were "compelled to express opposition to the proposed unilateral annexation of territory in the West Bank."
Prime Minister Benjamin Netanyahu wants to launch the process to annex parts of the West Bank on July 1.
The three senators are only the latest Democrats in Congress to warn Israel against the proposed annexation, but they may be the most significant, not only because Schumer leads the party but because they are often at the forefront of pro-Israel legislation.
Another 19 Democrats in the Senate sent a letter last month to Israel's leadership saying annexation would "fray" ties with Democrats, and eight Democrats in the Senate separately issued their own statements or letters. Among them are senators who have been close to AIPAC, like Amy Klobuchar of Minnesota and Kamala Harris of California, whom Joe Biden, the presumed Democratic presidential nominee, is considering as a running mate.
In total, that's 30 of the 47 Democrats in the Senate who are warning Israel against annexation.
The most recent on Friday was Sen. Kirsten Gillibrand of New York. She addressed her letter to President Donald Trump, whose peace plan released earlier this year gives Israel a green light to annex some settlements.
Gillibrand spells out in her letter what other Democrats have hinted: She is writing in part to give Netanyahu's coalition partner, Benny Gantz, who has been ambivalent about annexation, a license to oppose the plan.
"I understand that the Israeli coalition agreement stipulates that annexation will only proceed under 'full agreement with the United States' and, in my capacity as a US senator, wanted to notify you that I must withhold my agreement at this time," Gillibrand said.
————————————————
Jun 20, 2020
(BIN) – The Organization of the 70 Nations has established an international court and, as…
WEBPAGE ADMINISTRATOR: I agree this should not be happening
I AM GOING TO MAKE JERUSALEM A CUP THAT SENDS ALL THE SURROUNDING PEOPLES REELING … Zech. 12:2
God is in control, and He told the nations the consequences of dividing the Promised Land and declaring peace and safety on their own terms (Joel 3:1-2; I Thess. 5:3)
————————————————
https://prophecyupdate.blogspot.com/ – Toi Staff
Israeli security officials will finally be shown maps next week of West Bank territories Prime Minister Benjamin Netanyahu is pushing to annex, according to a television report Friday.
Israel's security forces have been mostly left in the dark about Netanyahu's plans to extend sovereignty over West Bank lands designated for the Jewish state under US President Donald Trump's peace plan, hampering their ability to plan accordingly.
The maps that will be shown to military and other security agencies are the same ones Netanyahu presented to Defense Minister Benny Gantz this week, Channel 12 news reported.
The network said that under all four of the scenarios for annexation detailed in the maps, Israel would extend territory over most of the settlements and a total of anywhere from 12 to 30 percent of the West Bank. A television report Wednesday, by contrast, had said one of the options floated by Netanyahu would see Israel annex only a small part of the West Bank in a largely symbolic move.
In a separate report, Channel 13 news said IDF generals told Gantz during meetings this week they will need several weeks once a final decision on annexation is made to prepare security-wise. Quoting unnamed officials who took part in the meetings, the report said the preparations would include calling up reservists and deploying forces, among other measures.
The officials also said they would need several months to prepare the "civil" aspects of annexation, noting the potential legal complications of annexing any settlements built on private Palestinian land. Other possible complexities cited by the officials were having to alter the route of the West Bank security barrier and determining if Palestinians who own farmland in the Jordan Valley but live elsewhere will be able to access their lands.
————————————————
Dollar-denominated financial markets appeared to suffer a dramatic change on or about the 23 March. This article examines the possibility that it marks the beginning of the end for the Fed's dollar.
At this stage of an evolving economic and financial crisis, such thoughts are necessarily speculative. But an imminent banking crisis is now a near certainty, with most global systemically important banks in a weaker position than at the time of the Lehman crisis. US markets appear oblivious to this risk, though the ratings of G-SIBs in other jurisdictions do reflect specific banking risks rather than a systemic one at this stage.
A banking collapse will be a game-changer for financial markets, and we should then worry that the Fed has bound the dollar's future to their fortunes

.
The dollar could fail completely by the end of this year. Against that possibility a reset might be implemented, perhaps by reintroducing the greenback, which is not the same as the Fed's dollar. Any reset is likely to fail unless the US Government desists from inflationary financing, which requires a radically changed mindset, even harder to imagine in a presidential election year.
INTRODUCTION
The most important mistake economists and financial watchers make is to assume events and prices tomorrow are simply projections of those of today. It is the basis of all economic and financial modelling. Yet despite the hard lessons of experience economic forecasters persist with their misleading models.
Nowhere is the failure of linear projection from the past more important than in the lifeblood common to everything. While knowing that state-issued currencies change in their utility over time, almost no one expects their demise, other perhaps at some point in the far distant future. But what if this generally linear expectation is as wrong as all other forecasting models? What if the response to the current economic crisis is a more rapid depreciation of currencies? And what happens if they die altogether? And what are the consequences for the ordinary person?
This article explores these what-ifs. It examines the conditions that could lead to this outcome. History gives us a guide, not through extrapolation, but by telling us that every recorded currency collapse has occurred to fiat currencies unbacked by gold or silver. So, we know it will happen — eventually. Less understood is that the pattern is always the same: a prolonged period of falling purchasing power, followed by a sudden collapse when a currency's users finally reject it. In terms of time the latter phase usually lasts approximately six months.
ASSESSING THE TURNING POINT
The early morning of Monday, 23 March was a significant time, marking the top of the dollar's trade-weighted index. At the same time, gold, silver and copper prices, having fallen in the weeks before turned sharply higher. And while oil initially followed, it was a month before it resumed its uptrend — delayed by the delivery hiatus in the futures markets which briefly drove the price negative. The S&P 500 rallied the following day, ending a near 30% decline before recovering all of it, and then some.
Something had changed. Either markets decided that economic growth, both in the US and the rest of the world was going to continue following lockdowns, and growing demand for key commodities was going to be resumed. Or, as the decline in the dollar's TWI indicated, the purchasing power of the dollar was going to decline, and commodity prices were reflecting an accelerating downtrend for the dollar's purchasing power.
————————————————
https://prophecyupdate.blogspot.com/ – Stephen Miller 
Are we on the verge of a second wave of coronavirus infections? Is there a spike in infections in states that reopened first?
The only way to answer that question is to watch as the data roll in. Arguably the best data to look at to see if a second wave is beginning are the hospitalization numbers. The media frequently reports the biggest and most dramatic numbers, often devoid of context. The number of cases has been reported regularly since the early days of the pandemic, and yet we know that the number of cases can be misleading.
As more people are tested and re-tested for the virus, more results will come back positive, with the current number of confirmed cases exceeding 2 million in the U.S. But if we know anything, it is that increases in the number of confirmed cases do not accurately convey how quickly and widely the virus is spreading. Antibody tests and even the examination of sewage in some cities suggest that the number of infections is likely much higher than the number of confirmed cases. 
But on the other side, some of the confirmed cases are double-counted in some states partly because both antibody and active virus tests are being counted separately but then combined in the total number of cases. While the antibody tests have been criticized for their false positive rate, another criticism has been that the antibody studies can underreport infection rates because they are not sensitive enough to detect a past mild infection.
Overall, because the bulk of testing is focused on people who are the sickest and who face the greatest exposure, it seems reasonable to conclude that the true number of U.S. infections is substantially higher than the reported figure. But an attempt to estimate the true number of infections would be little better than a guess.
And this presents a problem with the daily updates. To say that a particular state or city is seeing a "spike" in cases is to say that recently they have had an uptick in positive test results. That could be due to more testing and more ways of testing, or it could be a hint of growth in the infection rate.
Better Data are Available
Rather than focus on test results, i.e. "cases," it would make more sense to focus on how the virus affects society and our institutions, particularly the strain the virus puts on health care facilities and health care providers. An obvious measure, tracked since the beginning of the pandemic, is the number of deaths. As I and others at AIER have noted, the number of deaths is hard to interpret without important context. 
The coronavirus is obviously deadly, but how deadly it is seems to depend greatly on how it enters a population and the characteristics of that population. The virus has been far deadlier in New York than it has been in California, and has been most deadly in U.S. long-term care facilities. Among children, the coronavirus is considerably less deadly than seasonal influenza.
Nonetheless, deaths tell us something important about the virus's impact on society. They profoundly affect entire social networks and are rightly emphasized in pandemic reporting. 
When it comes to seeing how things are going now, whether the pandemic is growing worse or fading, deaths are a lagging indicator. They do not begin to spike until infections have already been accelerating rapidly for many days, and they do not decline until well after the virus's spread has slowed. 
The chart below shows that overall, deaths are clearly declining, although there is a weekly cycle where Sundays seem to result in relatively low death counts and Tuesdays and Wednesdays usually have the highest reported numbers. Overall, the past two weeks have had lower death totals than have been seen in the two months prior.
In addition to deaths, more attention has shifted to measuring coronavirus-related hospitalizations. Frustratingly, these data tend not to go back as far as numbers on confirmed cases or deaths, but in most states there are hospitalization figures going back over two months. The hospital data are measured two ways, the first being a cumulative measure, similar to the way confirmed cases and deaths are measured. 
The number can only go up as more hospitalizations are added to the total. From that number, the daily number of hospitalizations can be plotted; however that number is very noisy because the numbers are submitted at the state level in a variety of ways and do not seem to reflect the true numbers per day.
In other words, the hospitalization numbers seem to come in clumps. They can be reported as weekly totals or weekly averages, as well. But a weakness of the cumulative data is that they do not tell us much about the burden on hospitals and health care workers. The total number of coronavirus hospitalizations increased dramatically, from zero to nearly 60,000 in a month nationally, and stayed high for weeks afterward. The chart below shows that the decrease in hospitalization has been fairly steady, and overall there is far less strain on the health care system than there was in mid-April.
The northeastern U.S. was hit hardest, but most states are either seeing declining or flat trends in hospitalizations, with a few notable exceptions such as North Carolina, Texas, and Arizona. But in those states the number of hospitalizations is still relatively low, a fraction of the totals that New York and New Jersey were seeing in April. Claims that Alabama, Georgia, and Florida are emerging "hotspots" are not supported by the hospitalization numbers despite media reports to the contrary.
There are some parts of the country still in the midst of the first wave of coronavirus infections, states that had very low numbers of hospitalizations and deaths in April, but are now beginning to see the virus spread more quickly. But those states are unlikely to see the kind of spread Northeastern states did, and there is hope the virus can be far less deadly going forward if policies can be implemented to better-protect the elderly and vulnerable, especially those living in long-term care facilities.
————————————————
East Africa is bracing for a third outbreak of desert locusts, with billions of the destructive insects about to hatch and devastate food supplies.
The insects could devour the same amount of food in a day as approximately 35,000 people in the region already reeling from damaging rains and the coronaviruspandemic.
Spurred by favourable weather conditions, the migratory pests have descended on East Africa in record numbers since late 2019 and another wave is about to take to the skies despite the concerted use of pesticides.
The looming third wave still lies as eggs beneath the soil, but is predicted to hatch in coming weeks, just as farmers take to the fields. 
The International Rescue Committee said in a report this month: 'Tens of thousands of hectares of cropland and pasture have already been damaged across the Horn and East Africa.'
In Ethiopia between January and April, locusts destroyed 1.3 million hectares of grazing land and nearly 200,000 hectares of crops.
This resulted in the loss of 350,000 tonnes of cereals, IGAD, the East Africa regional organisation, said in a June report.
But these initial estimates – corresponding to the first and second locust waves – do not fully capture the extent of damage as field surveys have been hindered by the coronavirus pandemic.
'Until we get extended figures, I would just say Ethiopia was definitely the most affected in terms of croplands, then Somalia,' says Kenneth Kemucie Mwangi from ICPAC, the climate monitoring programme of IGAD.
Somalia, which like Kenya experienced heavy rains and flooding in recent months that left scores dead, had already declared a 'national emergency' against the locust scourge in February.
So far East African neighbours Tanzania, Rwanda and Burundi have been spared the insects, which travel in huge swarms billions of insects strong, and can migrate 90 miles in a single day. 
The World Bank in May approved a $500 million programme to help countries vulnerable to hunger in East Africa fight the pests.
Pesticide spraying operations have been underway since February, helping wipe out staggering numbers of the insects capable of multiplying their numbers 20-fold every three months.
'About 400,000 hectares were controlled in the region between January and mid May. We estimate that 400 billion locusts have been exterminated,' says Cyril Ferrand, a Nairobi-based expert with the FAO.
'We can't estimate the total population because we don't have access to certain areas, especially in Somalia. But we know that it's been seriously reduced.'
In Kenya, where swarms blotted out the sky for miles in recent months, locusts have retreated to just three semi-arid counties in the country's far north.
Fortunately too, forecasts of dire hunger did not materialise as the first swarm to arrive from Yemen in 2019 spared the end-of-year harvest, as the crops were already too mature.
East Africa has endured a string of disasters of near-Biblical proportions in 2020: surging rain and devastating floods, locusts and then amid it all – a viral pandemic.
'Somali pastoralist communities have had three years of drought, then the locusts, now Covid, which will prevent them from exporting their livestock,' said Ferrand of the FAO.
'For them it's disaster after disaster, so their resilience is already very low. The slightest shock can push them into extreme poverty.'
These shocks can ripple too through the wider economy, where coronavirus lockdowns and border closures have already dragged on trade and caused financial hardship.
————————————————
RARE 'RING OF FIRE' ECLIPSE "FROM BOOK OF JOSHUA" TO APPEAR ON JUNE 21st – "TODAY"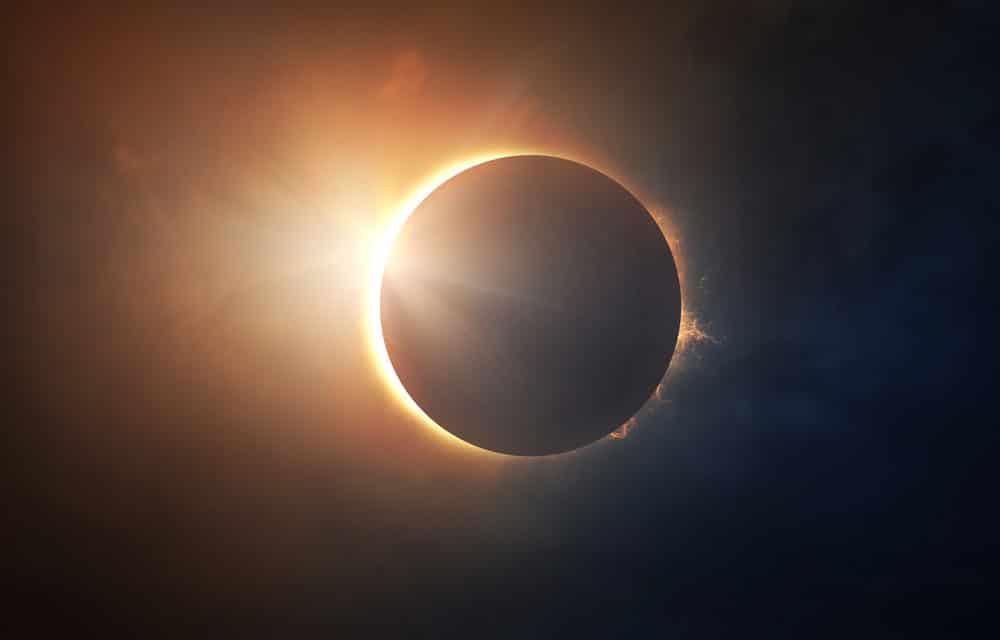 (OPINION) BIN – The first solar eclipse of 2020, a rare annular eclipse, will appear in the heavens over Israel on Sunday. According to academicians, this type of eclipse described as a "ring of fire" was responsible for Joshua's miraculous 'stopping of the sun' during battle exactly 3,227 years ago.
The eclipse will be visible for a very short time in a 60-kilometer wide path traversing Africa and the Central African Republic, Congo, Ethiopia, Pakistan, India, and China. The eclipse will begin to be visible in Israel at 7:26 AM local time, reach its peak one hour later, and disappear at 9:26. The sun will be 99% obscured by the moon, making the sun's corona appear as a ring of fire around the dark circle of the moon.
Israel experienced a very brief ring of fire eclipse last December during the holiday of Hannukah.  An annular eclipse occurs when the Sun and Moon are exactly in line with the Earth, but the apparent size of the Moon is smaller than that of the Sun.  Hence the Sun appears as a very bright ring, or annulus, surrounding the dark disk of the Moon.
This is, essentially, the opposite of a super-moon, when the moon is close to the earth making it appear larger. Sunday's annular eclipse is especially rare as it comes in the summer. The Earth's orbit around the Sun is elliptical, making the Earth's distance from the Sun vary throughout the year. This affects the apparent size of the Sun. When Earth is at its farthest distance from the Sun in early July, a total eclipse is somewhat more likely, whereas conditions favor an annular eclipse when Earth approaches its closest distance to the Sun in early January.

READ MORE

:
Breaking Israel News offers a fresh and biblical perspective on the latest news from Israel and the Middle East. Our bias is not liberal nor conservative—just biblical.
————————————————
8 SIGNS YOU ARE UNDER SPIRITUAL ATTACK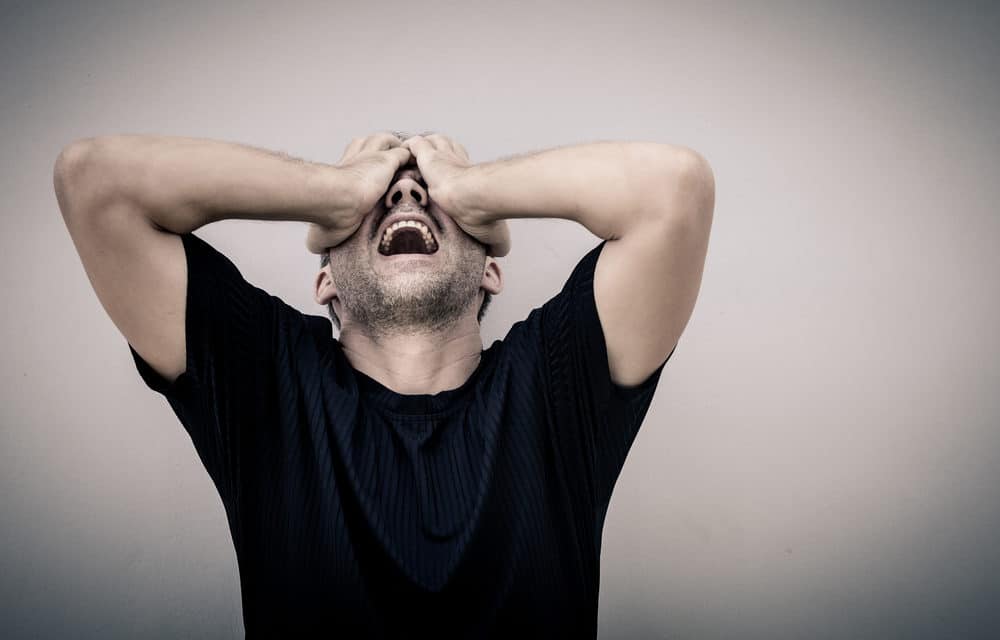 (OPINION) Charisma – There was a time when someone suffering from a heart attack had little chance of survival because he or she didn't know what was happening and ignored the symptoms until it was too late. Medical advancements began identifying common warning signs such as discomfort and pressure in the centre of the chest, pain on one or both arms, and shortness of breath.
Spreading awareness of the warning signs has greatly increased the survival rate for heart attack victims. In a similar manner, many Christians seem to be blindsided by spiritual attacks. When it comes to a spiritual attack, it is crucial to recognise the warning signs for survival:
LOSS OF SPIRITUAL DESIRE. The goal of any spiritual attack is to turn you away from what God wants to do in your life. That is why the first warning sign of attack is a loss of spiritual desire. We don't live by feelings alone, but there is a difference between doing something merely out of obligation and doing something because you delight in it. When you delight in the Lord, nothing else compares. Someone passionate about God finds pleasure in the things of God.

PHYSICAL FATIGUE. The second warning sign is physical fatigue. I know that doesn't sound very spiritual, but keep in mind that we are created beings—spirit, soul, and body. If my body is weak, it allows things to get into my mind (soul), and that allows things to negatively affect my spirit.
Many times we face our greatest attacks just before a great promotion or just after a great victory. Keep in mind when you're going through it—an attack could very well be an indication that you are about to be promoted or just had a great victory.
"LACK ATTACK." The third sign that you are under attack is a "lack attack." There are times when it seems that all of your resources dry up at the same time. The enemy attacks in this to get you to take your eyes off of God and put your eyes on money.
If he can get you worrying rather than worshipping, you will start making decisions based on opportunity rather than anointing. Always remember there are two times in your life when you are especially vulnerable to temptation: when you have nothing and when you have everything. Stay close to God in both the good times and the bad times.
WEAK PRAYER LIFE. The fourth sign that you are under spiritual attack is a weakening prayer life. "Could you not watch with Me one hour?" Jesus asked His disciples. Then He told them, "Watch and pray, lest you enter into temptation. The spirit indeed is willing, but the flesh is weak" (Matt. 26:40-41). 

CONTINUE

:
————————————————
THE THUNDER HEARD 'ROUND THE WORLD :: BY DANIEL PAYNE
A recent article posted by a brother here on R.R. got me thinking: what exactly will the rest of the world hear the moment that the true remnant church is snatched from the face of the earth?
The Rapture will, of course, involve the entire surface of the planet. The Rapture will likely be a physical, as well as a spiritual event. God's Word says that, at the Rapture, believers will be given their physical bodies, equipped for life in eternity with the Lord:
"In a moment, in the twinkling of an eye, at the last trumpet. For the trumpet will sound, and the dead will be raised incorruptible, and we shall be changed. For this corruptible must put on incorruption, and this mortal must put on immortality" (Corinthians 15:52-53).
From living believers positioned at various locations above ground, and the earthly bodies of those returning with Jesus buried at various locations underground and underwater, it's possible a type of nuclear fission/fusion will shake nearly every molecule in every location on earth.
According to the Duke Energy Nuclear Information Center, fission is the splitting of a heavy, unstable nucleus into two lighter nuclei, and fusion is the process where two light nuclei combine together, releasing vast amounts of energy.
Not only will a widespread physical event take place at the Rapture, but the voice of the Lord will also ring out.
Incidentally, the trumpet that will sound at the Rapture will be the last trumpet blown for the true remnant church. More trumpet blasts will be heard by the rest of the world in the days following the Rapture.
Along with the sound of a trumpet at the Rapture, there will also be the sound of the Lord's voice. Speaking of the Lord's voice, this is what those who were with Jesus heard when the Father spoke to Him from heaven:
"'Father, glorify Your name.' Then a voice came out of heaven: 'I have both glorified it, and will glorify it again.' So the crowd of people who stood by and heard it were saying that it had thundered; others were saying, 'An angel has spoken to Him'" (John 12:28-29).
Some people in the crowd understood that a voice spoke from heaven, yet others who were there only heard thunder. A similar situation occurred when the Lord spoke from heaven to Paul, prior to his conversion:
"And he said, 'Who are You, Lord?' And He said, 'I am Jesus whom you are persecuting, but get up and enter the city, and it will be told you what you must do.' The men who traveled with him stood speechless, hearing the voice but seeing no one" (Acts 9:5-7).
Some of those with Saul understood that they heard a voice from heaven, yet apparently there were others present who did not understand:
"And I answered, 'Who are You, Lord?' And He said to me, 'I am Jesus the Nazarene, whom you are persecuting.' And those who were with me saw the light, to be sure, but did not understand the voice of the One who was speaking to me" (Acts 22:8-9).
Could it be that those who were with Paul when the Lord spoke to him from heaven, and did not understand His voice, also heard thunder like those without understanding who were with Jesus? Maybe.
According to various examples in the Word of God, the voice of God resembles the sound of thunder. The voice of an angel can also sound like thunder. Even when what the Lord speaks is understood, those who hear His voice still describe it as sounding like thunder:
Job 37:4-5a, "After it a voice roars; He thunders with His majestic voice, And He does not restrain them when His voice is heard. God thunders marvelously with His voice."
Psalm 18:13, "The LORD thundered from heaven, And the Most High uttered His voice, Hailstones and coals of fire."
Ezekiel 3:12-13, "Then the Spirit lifted me up, and I heard behind me a great thunderous voice: 'Blessed is the glory of the LORD from His place!' I also heard the noise of the wings of the living creatures that touched one another, and the noise of the wheels beside them, and a great thunderous noise."
Revelation 6:1, "Now I saw when the Lamb opened one of the seals; and I heard one of the four living creatures saying with a voice like thunder, 'Come and see.'"
Job 40:9, "Have you an arm like God? Or can you thunder with a voice like His?"
Psalm 77:18, "The voice of Your thunder was in the whirlwind; The lightnings lit up the world; The earth trembled and shook."
Psalm 104:7, "At Your rebuke they fled; At the voice of Your thunder they hastened away."
Revelation 14:2, "And I heard a voice from heaven, like the voice of many waters, and like the voice of loud thunder. And I heard the sound of harpists playing their harps."
Revelation 19:6, "And I heard, as it were, the voice of a great multitude, as the sound of many waters and as the sound of mighty thunderings, saying, 'Alleluia! For the Lord God Omnipotent reigns!'"
Since obviously no one who is left behind will have the discernment of the Holy Spirit to allow understanding of the Lord's shout from heaven, it stands to reason that the only sound they will hear is thunder.
The Rapture will very likely be a thunderous noise the likes of which the world's ears have never heard. If a sonic boom is loud, the hypersonic boom of Jesus arriving from heaven will be much louder.
Another interesting point as recorded in Acts, is that when the Lord Jesus spoke to Paul from heaven, a very bright light flashed all around Paul, like lightning.
"But it happened that as I was on my way, approaching Damascus about noontime, a very bright light suddenly flashed from heaven all around me" (Acts 22:6).
One can only imagine the combination of the nuclear physics of the event of the Rapture along with the thunder of God's voice, hyper sonic booms, and a very bright flash of light. Planet Earth will indeed be shaken!
Amen! Even so, come, Lord Jesus.
————————————————
JESUS CHRIST RETURN FOR HIS CHURCH IS "IMMINENT"
Matt. 7:27 And the rain descended, and the floods came, and the winds blew, and beat upon that house; and it fell: and great was the fall of it.
Matt. 24:38 For as in the days that were before the flood they were eating and drinking, marrying and giving in marriage, until the day that Noe entered into the ark,
Matt. 24:39 And knew not until the flood came, and took them all away; so shall also the coming of the Son of man be
——————————————–
DON'T WAIT FOR THE LAST MINUTE
We are currently in the "Birth Pangs" of the coming "7 year TRIBULATION" period, where all the Nations on Earth will be subject to God's Wrath on an "UNGODLY" World. The Rapture of Jesus Christ Church is "TOTALLY" imminent; And what will follow after that will be massively more devastating that we are seeing right now (Read

Revelation Ch 6 – 22

) God is trying to get everyone's attention to the coming Judgements; He does not want "ANYONE" to perish, but all to come to repentance. He loves us, but will not stand idly by and watch the World, (His Creation) turn to sin and debauchery). We are currently living in a fallen "Satanic" World where "EVIL", is totally accepted, and God and his Love is being exponentially rejected. The time has come when God HAS TO intervene, and he is (The prophetic word listed in his Word the Bible is being fulfilled exponentially).