Wormwood Prophecy to Find Fulfilment April 13, 2029?

Please Help Support This Ministry:

https://www.paypal.me/watchman1963

Cash App : $watchman1963 Please subscribe to my backup channel:

https://www.youtube.com/channel/UC4nc…

Current Events Linked To Biblical Prophecies. Everything is unfolding just as the bible foretold. Wars, Volcanic Eruptions, Earthquakes, Extreme Weather, Christian Persecution, Violence and more!
Matthew 24:3-14 3 Now as He sat on the Mount of Olives, the disciples came to Him privately, saying, "Tell us, when will these things be? And what will be the sign of Your coming, and of the end of the age?" 4 And Jesus answered and said to them: "Take heed that no one deceives you. 5 For many will come in My name, saying, 'I am the Christ,' and will deceive many. 6 And you will hear of wars and rumours of wars. See that you are not troubled; for all these things must come to pass, but the end is not yet.
7 For nation will rise against nation, and kingdom against kingdom. And there will be famines, pestilences,[b] and earthquakes in various places. 8 All these are the beginning of sorrows. 9 "Then they will deliver you up to tribulation and kill you, and you will be hated by all nations for My name's sake. 10 And then many will be offended, will betray one another, and will hate one another.
11 Then many false prophets will rise up and deceive many. 12 And because lawlessness will abound, the love of many will grow cold. 13 But he who endures to the end shall be saved. 14 And this gospel of the kingdom will be preached in all the world as a witness to all the nations, and then the end will come.
————————————————-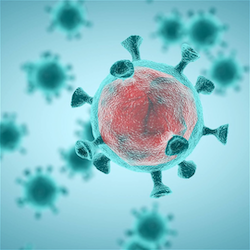 Coronavirus disease (COVID-19)
Get the latest information from the Australian Government Department of Health about COVID-19.
Department of Health 
US Most Infected Nation & Epicenter Of CV19 Pandemic—Signs of the Last Days
•

Streamed live 16 hours ago

39.8K subscribers
 

U.S. has surged past China & Italy to become planet's most infected nation with coronavirus as a stark prophetic sign of Last Days prophecies. Earth changing into world described in prophecies. Support this ministry so we can continue sharing signs of Biblical prophecy to the world, donate here:

https://signsofthelastdays.org/produc…
————————————————-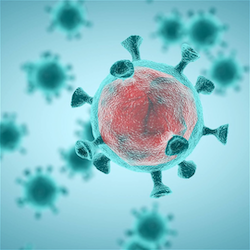 Coronavirus disease (COVID-19)
Get the latest information from the Australian Government Department of Health about COVID-19.
Department of Health 
COVID-19 | Rome like you've never seen before
Streets and tourist attractions in

#Rome

were near empty on Friday as the country remains in

#lockdown

in an effort to stunt the spread if the new

#coronavirus

. Italy has reported more than 8,100 dead, more than any other country. Most have been elderly or with previous medical conditions.
————————————————-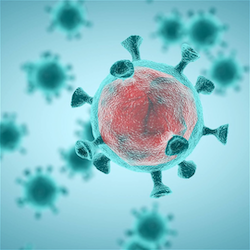 Coronavirus disease (COVID-19)
Get the latest information from the Australian Government Department of Health about COVID-19.
Department of Health 
Watchman Report: Happening Now (Covid 19 Update) – Must See!!!
6,211 views
•

Mar 27, 2020
 

Watchman Report: Happening Now (Covid 19 Update) Pastor Jack Hibbs and Don Stewart discuss the Coronavirus Facebook:

https://goo.gl/jhJHyL

Instagram:

https://goo.gl/TkQ4hD

Website:

https://goo.gl/y1gCnV

Calvary Chapel Chino Hills www.calvarycch.org All the signs of the last days are converging at the same time. Bible Prophecy is happening right before our eyes and like birth pains, the predicted events are happening more frequently and more intently. Never, in the history throughout the world have so many forces, including economic, scientific, techno-logic, ecologic, cultural, geopolitical, moral, spiritual and religion, converged together to bring this world that's already teetering over the edge into the abyss, to a point of no return. Jesus said when you see all these signs happening, know that I am near, even at the door.
————————————————-
pastor j.d. farag – Watchman Report: For Such A Time As This

166K subscribers
 

Watchman Report: For Such A Time As This Pastor J.D. tackles gives an encouraging update on the Coronavirus Those wishing to give to Calvary Chapel Kaneohe, please visit

https://calvarychapelkaneohe.com/dona

… Connect with Pastor J.D. Farag on Social Media to stay updated on his latest Bible Prophecy teachings and End Times-related news.
————————————————-
LATEST NEWS CLIPS – ARTICLES SATURDAY 28th MARCH 2020
WE PREACH THE BLESSED HOPE FOR THE FUTURE IN JESUS CHRIST OUR SAVIOUR
Rev. 3:3 Remember therefore how thou hast received and heard, and hold fast, and repent. If therefore thou shalt not watch, I will come on thee as a thief, and thou shalt not know what hour I will come upon thee.
Prov. 14:12  There is a way which seemeth right unto a man, but the end thereof are the ways of death.
Is. 52:10 The LORD hath made bare his holy arm in the eyes of all the nations; and all the ends of the earth shall see the salvation of our God
Jer. 25:31 A noise shall come even to the ends of the earth; for the LORD hath a controversy with the nations, he will plead with all flesh; he will give them that are wicked to the sword, saith the LORD
——————————————-
DAILY CHRISTIAN BIBLICAL QUESTIONS AND ANSWERS:
——————————————-
Speaking In Tongues Or Prayer Language?
https://gracethrufaith.com/ask-a-bible-teacher/speaking-in-tongues-or-prayer-language/
QUESTION:    I appreciate your website so much,may The Lord bless you and bless your service to Him. I am a believer since 1972.
When I first accepted Jesus as my Lord and Saviour, 2 days later I received the gift of The Holy Spirit and I spoke in tongues for long time. I have the "prayer language" so to say. It doesn't make me holier than thou, I realise that without Jesus I am less than nothing. My life as a believer has not been a "bed of roses", but I thank The Lord for His faithfulness and Grace and Love.
I don't understand why some believers attribute glossolalia ( tongues) to the work of the enemy.
I also believe that of course The Holy Spirit came to me before the baptism because I was a blind sinner and He convicted me of sin, righteousness and judgement and brought me to JESUS CHRIST.
I would love to hear your opinion to why so much contention about the baptism of The Holy Spirit and His gifts, even though I recognise that there have been abuses and abusers and there are still. Please what do you say?
ANSWER:    It's clear from 1 Cor. 12 & 14 that the Holy Spirit invests believers with spiritual gifts. He did so at the beginning of the Church age and continues to this day. The problems on both sides of the issue have to do with the interpretation of Paul's teaching. Some of the things he criticised the Corinthians for are still being done, and he would criticise some other things we're doing today as well.
Here' a brief summary of misunderstandings and abuses that cause some of the contention. First, the idea that there's another baptism beyond our public confession of faith cannot be supported by scripture. The Holy Spirit was fully invested in each one of us at the first moment we believed. (Ephes. 1:13-14) Neither can the notion be supported that speaking in tongues is a necessary evidence of having received this second baptism. Paul clearly taught that the Holy Spirit distributes gifts to believers as He determines for the common good and that not everyone gets the same gifts. (1 Cor. 12:7-11)
Speaking in tongues is the act of speaking in a language you haven't learned. Paul taught that it is not to be done out loud in the absence of an interpreter, because it would be of no benefit to anyone, and can only serve as a distraction. The idea is that these tongues can be understood and interpreted by another human, and indeed the gift's use in Scripture shows that it was intended to increase understanding among believers of different languages.
Praying in a so-called prayer language is not the same as speaking in tongues, because a prayer language cannot be understood by anyone nor can it be interpreted. There is no clear teaching in the Bible on prayer language and in fact the phrase itself entered into our vocabulary long after the Bible was written.
To many, the idea of a prayer language seems to be a questionable re-interpretation of the teaching on tongues and that's why there's so much contention about it.
More On Speaking In Tongues
https://gracethrufaith

.com/ask-a-bible-teacher/more-on-speaking-in-tongues/
QUESTION:    For a long time my friend and I have been trying to figure out the issue of speaking in tongues. The Bible talks about different tongues, various tongues, strange tongues, other tongues and new tongues. It also mentions the tongues of men and angels. How many kinds of tongues are there? And why do some seem to repeat a few words over and over when speaking in tongues?
ANSWER:    Because some groups put pressure on their members to prove they've been baptised in the Holy Spirit by speaking in tongues, there's a lot of abuse of this gift. Those who repeat a string of "words" over and over are violating the Lord's command to avoid "babbling like pagans" (Matt. 6:7) but they're just trying to convince their leaders and friends that they're really saved.
WHEN YOU BOIL IT ALL DOWN, THE GIFT OF TONGUES IS THE SPIRIT-GIVEN ABILITY TO SPEAK IN A LANGUAGE YOU HAVEN'T ACQUIRED THROUGH LEARNING. It's meant to be a sign to others of the Lord's presence. Paul said that this gift is not to be used unless there's also someone present to translate. Otherwise it does no good for anyone. (1 Cor. 14:28)
The idea of angelic tongues being a prayer language that doesn't need interpretation stems from 1 Cor. 13:1. But what Paul said was, "If I speak in the language of men and angels and have not love I'm only a resounding gong." He wasn't claiming to have the ability to speak in angelic tongues, nor was he saying that any one else did either. He was only describing the importance of showing our love to the world.
——————————————
WEBPAGE ADMINISTRATOR:  God gave the gift of "Tongues" (Other Languages) to Christians at Pentecost 33BC for a specific reason, so they could communicate with people from other Countries and "Languages", in order to spread the Gospel of Jesus Christ. When this was accomplished tongues were done away with.
1Cor. 13:8  Charity never faileth: but whether there be prophecies, they shall fail; whether there be tongues, they shall cease; whether there be knowledge, it shall vanish away.
————————————————-
NEWS CLIPS OBTAINED FROM MANY SOURCES – INCLUDING

Tracking bible prophecy.org
Rapture Ready News
Prophecyupdate.Com
Main News Channels
End Times Headlines
Prophecyupdateblogspot.com
Stevequayle.com
Gracethrufaith.com
Nowtheendbegins.com
Other Christian Sites
(CLICK ON) LATEST DAILY NEWS CLIPS:
ISRAEL NEWS:
THE MIDDLE EAST PEACE PLAN IS "ANTI GOD" – (GOD WILL NOT ALLOW JERUSALEM TO BE DIVIDED).
ZECHARIAH 12:2-3
I AM GOING TO MAKE JERUSALEM A CUP THAT SENDS ALL THE SURROUNDING PEOPLES REELING … Zech. 12:2
God is in control, and He told the nations the consequences of dividing the Promised Land and declaring peace and safety on their own terms (Joel 3:1-2; I Thess. 5:3)
WORLD TERRORISM – WARS
GENERAL WORLD NEWS:
WORLD FINANCE:
Rev. 6:5 And when he had opened the third seal, I heard the third beast say, Come and see. And I beheld, and lo a black horse; and he that sat on him had a pair of balances in his hand.
Rev. 6:6 And I heard a voice in the midst of the four beasts say, A measure of wheat for a penny, and three measures of barley for a penny; and see thou hurt not the oil and the wine
MASSIVE EARTH CHANGES/EARTHQUAKES/VOLCANOES ETC:
2Chr. 7:13 If I shut up heaven that there be no rain, or if I command the locusts to devour the land, or if I send pestilence among my people;
2Chr. 7:14 If my people, which are called by my name, shall humble themselves, and pray, and seek my face, and turn from their wicked ways; then will I hear from heaven, and will forgive their sin, and will heal their land
CORONAVIRUS NEWS CLIPS:
ALL OTHER CORONAVIRUS NEWS IS MIXED IN WITH OTHER RELATED SECTION NEWS CLIPS ABOVE:
CHRISTIAN AND RELIGIOUS WORLD NEWS:
Matt. 24:9 Then shall they deliver you up to be afflicted, and shall kill you: and ye shall be hated of all nations for my name's sake.
Matt. 24:10 And then shall many be offended, and shall betray one another, and shall hate one another
EXTRA WORLD – ALTERNATIVE NEWS:
Please keep in mind that this collection of News Articles is mainly concerning America, but also take note that what happens in America will also "Dramatically" affect Australia and the rest of the World "Massively".
————————————————-
WORLD – PROPHETIC NEWS ARTICLES PRESENTATION SATURDAY 28th MARCH 2020
MIDDLE EAST AND WORLD WAR LOOMING THE BUILD UP TO PSALM 83  – ISAIAH 17 AND GOG OF MAGOG WARS EZEKIEL 37-38:
THE WHOLE WORLD IS UNSTABLE FINANCIALLY, POLITICALLY, PHYSICALLY, MORALLY, GODLY: – AND BECOMING MORE SO DAILY. (WE ARE IN THE BEGINNING OF SORROWS (MATT 24:8)
THE BIBLE STATES THAT IT WILL ONLY GET WORSE BEFORE THE START OF THE TRIBULATION OF MANKIND – (REVELATION 6)
But before that we have to go through the Birth Pangs, leading up to the Tribulation of Mankind; and I feel that the beginning of Matthew 24 explains that time very well.
Matt. 24:6 And ye shall hear of WARS AND RUMOURS OF WARS: see that ye be not troubled: for all these things must come to pass, but the end is not yet.
Matt. 24:7 FOR NATION SHALL RISE AGAINST NATION, AND KINGDOM AGAINST KINGDOM: and there shall be famines, and pestilences, and earthquakes, in divers places.
————————————————-
GENERAL PROPHETIC NEWS SECTION:
————————————————-
As I write this article, headlines all over the globe are announcing the fact that the United States now has more confirmed coronavirus cases than anybody else in the world.  Two weeks ago anyone that would have predicted that the U.S. would be the world leader in confirmed cases by the end of the month would have been relentlessly mocked, but now it has actually happened, and experts are warning that the worst is yet to come.  On Thursday, 17,224 newly confirmed cases were added to the rapidly growing U.S. total.  If you can believe it, only six other countries have had more than 17,000 total confirmed cases over the course of this entire pandemic.  So the explosion of cases that we are witnessing in the U.S. right now is exceedingly alarming. (

READ MORE…

)
————————————————
Michigan Democrat Governor Gretchen Whitmer is the latest Democrat to ban doctors from prescribing the lifesaving drugs hydroxychloroquine and Z-Paks to save senior citizens in the state.
Hydroxychloroquine is safe and has tested 100% positive in treating the coronavirus.
Whitmer follows Nevada's Democrat Governor Sisolak in banning the life-saving drugs from coronavirus victims.
If you live in Michigan, and you or a loved one is infected with this potentially lethal disease, you're out of luck.
Gov. Gretchen Whitmer's Department of Licensing and Regulatory Affairs literally threatened all doctors and pharmacists in the state who prescribe or dispense hydroxychloroquine to treat COVID-19.
The agency's March 24 letter warns physicians and pharmacists of professional consequences for the prescribing of hydroxychloroquine (and chloroquine). Beyond the rational recommendation against hoarding as production of this medication needs to be ramped up, the letter deviates into open threats of "administrative action" against the licenses of doctors that prescribe hydroxychloroquine.
The letter also instructs pharmacists to ignore physician orders for this medication. Due to the debate over a pharmacist's right to refuse to fill medications that go against their religious beliefs, this could place pharmacists in the unprecedented position of being told that they must fill prescriptions that violate their "conscience (religious belief)" but must not fill prescriptions to treat COVID-19.
READ MORE

:
5/6
Even worse, the letter indicates health care providers are "required to report" their fellow physicians who are prescribing these medications. This draconian measure carries ominous Gestapo-like overtones of neighbor reporting neighbor to "authorities."
Even worse, the letter indicates health care providers are "required to report" their fellow physicians who are prescribing these medications. This draconian measure carries ominous Gestapo-like overtones of neighbor reporting neighbor to "authorities."
Michigan Democrat Governor Threatens Licenses of Doctors and Pharmacists Who Prescribe Hydroxychloroquine to Treat Coronavirus…
Governor Gretchen Whitmer from the Michigan Directorate has threatened to turn the eye of the state upon any doctor or pharmacist who would attempt to prescribe chloroquine to treat their patients suffering from coronavirus.  Medical licenses may need to be revoked.
 Gov. Gretchen Whitmer's Department of Licensing and Regulatory Affairs warns that prescribing hydroxychloroquine or chloroquine for treatment of COVID-19 'without further proof of efficacy' may be investigated for administrative action; reaction from Dr. Jeff Colyer, former Kansas governor. (video)
It should be remembered that comrade Whitmer was selected by the party apparatchik to deliver the State of the Union rebuttal on behalf of the DNC's totalitarian interests.  Heir Whitmer's foreboding warnings are in the interest of the State comrades.
However, in defiance of the dictates from governing officials intent on increasing the body count to retain narrative favorable to the state, several independent medical communities have gone rogue.
Studies have shown significant reduction in viral loads and symptom improvement when combining these medications in COVID-19 patients. Though these studies do not prove efficacy, the results were so promising the authors of the most famous study concluded:
FDA prioritized adding hydroxychloroquine sulfate to category 1 in its Interim Policy on Compounding for outsourcing facilities. We do not intend to object to certain facilities using it to make drugs as long as other conditions of the FD&C Act are met. https://www.fda.gov/media/94402/download …31
Additionally, it is certainly interesting that Bayer gave the US Government 3,000,000 Chloroquine tablets.  According to the reports at the time 750,000 doses went to NY, the rest were never discussed (whereabouts unknown).  [LINK]
Why would Bayer provide U.S. authorities 3 million tablets of a medication if there was no curative value to the distribution?  Think about it…
But wait…  Even more recently, Novartis stated they have 50,000,000 doses on hand with another 80,000,000 doses to be ready by May.  [LINK]  Why would giant pharmaceutical companies produce and distribute 130 million doses of a medication for potential treatment if there was no basis in it?
SOMETHING DOESN'T ADD UP….
—————————————————
The corona-crisis sends shockwaves through political, economic and social systems. The status quo simply cannot continue…
No one knows how long the pandemic will last, how many people will fall ill, how many lives the coronavirus will claim. But the economic and political consequences of the outbreak are already emerging. Measures to contain the pandemic are disrupting public life around the world.
Starting with China, production has come to a standstill in one country after another. Global supply chains are broken. You don't need a lot of imagination to see a wave of bankruptcies approaching in many industries where every last cent counts.
In the past few days, panic buying has dominated media coverage. However, anxious consumers tend to postpone larger purchases. When shortages appear, consumption also drops. These upheavals are likely to cause the already sluggish European economies to slide into recession.
However, oil price wars, fears of recession and calamities on the bond markets are causing the stock markets to crash. Only a far-reaching intervention by all major central banks has so far staved off a financial crunch.
THE ECONOMIC RESPONSE
Some countries, Germany in particular, have quickly launched extensive packages of measures to cushion the impending economic crisis. After some initial wavering, the United States is also planning a comprehensive economic stimulus, including the unprecedented dispersal of helicopter money. Whether these and other potential immediate measures are sufficient to stop the economic downturn depends on how deeply the crisis eats through the system. After past epidemics, a brief, sharp slump, the economy was usually followed by a quick return to growth. Whether this will also be the case with the corona crisis depends on many factors, not least how long the pandemic lasts.
However, of greater concern are the shock waves that are now running through the ailing financial systems, where they are accelerating worrying longer-term trends. Many American industries and households are over-indebted. In China, shadow banks, real-estate enterprises and state-owned companies, along with the provinces, are all straining under the debt burden. 
The European banks have not yet recovered from the previous financial crisis. The economic collapse in Italy could cause the euro crisis to flare up all over again. The way in which investors are fleeing for the safety of government bonds indicates the deep fear that these houses of cards will collapse. The corona crisis could set in motion a chain reaction that would end in a global financial crisis.
Unlike the 2008 crisis, however, this time the central banks are not in a position to save the day. To date, interest rates have been at historic lows in all major economies. The US Federal Reserve has therefore started to provide liquidity directly to the markets through repo transactions.The crucial question, however, is whether the Corona crisis can be overcome with monetary policy instruments at all. That very much depends on the nature of the crisis.
Suddenly everything is happening very quickly. Within hours, such large sums are being pumped into the markets that make the "radical" promises of Democratic presidential candidate Senator Bernie Sanders seem like pocket money in comparison. German politicians, who yesterday had gotten heated up by the intellectual musings of young socialist Kevin Kühnert, are now seriously considering the nationalization of corporations. What was dismissed in the climate debate as the naive dreams of children is now a sad reality: global air traffic is coming to a standstill. Borders that were considered unclosable in the refugee crisis are now indeed closed. And along the way, conservative governor of Bavaria, Markus Söder has abandoned the German fetish of balanced budgets, announcing, "We will not be guided by accounting issues, but by what Germany needs."
The corona crisis amounts to an enormous field test. Millions of people are experimenting with new ways to organise their everyday lives.
Like a spotlight, the corona crisis is illuminating the geopolitical, economic, ideological and cultural fault lines of our time. Might this crack in the edifice even signal an epochal break? Does the age of turbo-globalisation end with the decoupling of the major economic blocs? Are the oil price wars heralding the end of fossil industrial economies? Is the global financial system changing into a new regime? Is the system guarantor's baton going from the United States to China, or are we experiencing the breakthrough of the multipolar world?
What is certain is that the Coronavirus could lead to a breakthrough of a number of trends that have long been hidden. All of these developments are mutually influencing each other at breathtaking speed. This complexity suggests that this crisis will go deeper than the 2008 recession. The pandemic could be the burning fuse on the powder keg of a global system crisis.
—————————————————
The pace at which Americans are losing their jobs is absolutely breathtaking.  According to the Wall Street Journal, the largest number of new claims for unemployment benefits ever recorded in a single week prior to this year was 695,000 during the week that ended October 2nd, 1982.
So that means that what we are now witnessing is completely unprecedented, as The US Department of Labor reports a stunning increase of 3.283 million people sought initial jobless claims last week amid the virus lockdowns (almost double the expectation of a 1.7million increase).
Service industries were hit hard, but the BLS says other industries were cited: health care and social assistance, arts, entertainment and recreation, transportation and warehousing, and manufacturing.
Only three states had estimated claims.
We know that several states' unemployment websites crashed, were running slow, or malfunctioned in recent weeks as an unprecedented number of applicants tried to file at the same time.
The states with the biggest jump in advance claims from the prior week were Pennsylvania, Ohio and New Jersey.
As Saxo Bank's Christopher Dembik also warns, keep in mind that an undefined number of claims went unreported as states' unemployment insurance program offices were overwhelmed by the massive number of applications both by phone and online. Some states even informed that their phone lines was saturated and their website crashed due to high demand. It means that next week's data might be very ugly as well, or even worse.
LOOK AT THE SITUATION IN AMERICA'S FOUR LARGEST STATE ECONOMIES THAT REPRESENT ROUGHLY 1/3 OF US GDP:
So what will this mean for the unemployment rate?
As Bloomberg wrote earlier, St. Louis Fed President James Bullard made a shocking prediction the other day that U.S. unemployment may hit a 30% in Q2. St. Louis Fed economist Miguel Faria-e-Castro published a blog post today explaining the back-of-the-envelope methodology used to arrive at a 30% unemployment rate. He noted that about 67 million people work in jobs with high risks of layoffs, including sales, production and food preparation. In addition, 27 million people work in businesses that require close physical contact, such as barbers and restaurant wait staff.
If any company is bracing for the shock of falling U.S. auto sales, it's got to be to be Group 1 Automotive. The company owns and operates 186 auto dealerships along with 242 franchises and 49 collision centers, mostly in the U.S. and U.K.
And on Wednesday, the company provided a business update: the outlook for the industry was catastrophic, to say the least.
As a result of the coronavirus lockdown and beginning on March 6, the company said that overall U.S. vehicle sales volumes began to significantly decrease, and are currently down 50-70 percent from normal expected March volumes. Additionally, the company said that based on discussions with its OEM partners, this sales decline is consistent with that experienced by other dealers.
"Virtually all of Group 1's U.S. dealerships are located in markets operating in some type of 'shelter in place' or restricted travel environments in accordance with applicable state and local orders," the company said in its release. 
The company also said it was seeing a similar pattern in the U.K., where it was having a good March prior to the coronavirus lockdown. "Order take in recent weeks declined by approximately 50 percent," the release said. 
And like many other companies, they are being forced to take drastic steps to try and shore up their business during this difficult time. Among other things, the company has been forced to furlough 3,000 U.S. operating and staff employees for a 30-day period with an option for a second 30-day period and furlough 2,800 U.K. employees for an initial period of 21 days, which equates to about 90 percent of the Company's U.K. workforce.
————————————————
With the chaos of the coronavirus, will Iran take advantage of Israel's perceived weakened state to attack through proxies? Iran may perceive Israel's military as being unable to call up masses of reserves or send large groups of civilians into close quarters in rocket shelters due to coronavirus restrictions. Will Iran attack?
This was one of the questions posed in a conference call hosted by the Jewish Institute of National Security for America (JINSA) on the security implications of the coronavirus for Iran and the Middle East. The call featured JINSA Fellow Yaakov Amdiror, Israel's former Israeli National Security Adviser, and also JINSA Fellow Itai Shapira, former deputy head of the Research and Analysis Division (RAD) in the Israel Defense Forces.
According to Amidror, the extent of the disease in Iran is not really known. "It is clear the Iranians are not telling the truth and are hiding the real situation," he said. "We know that the numbers are growing and are much greater than those announced by the authorities. As far as can be judged from the outside, without having the real information, everything is out of control."
He said Iran made a huge mistake in the beginning, allowing flights between Iran, China, and Lebanon. "Iran is the center of spreading the virus around the Middle East because people are flying between Beirut and Tehran," he said.
On Tuesday, the spokesperson for the Iranian Health Ministry announced a total of 988 deaths as a result of COVID-19, with nearly 15,000 infected, according to reports. As of Friday, the number of infected had risen to 19,644.
Regarding Iran specifically, he said, "this is now one of the biggest challenges Iran has faced since the 1979 Islamic Revolution. This could not have come at a worse time for Iran, after the maximum pressure policy placed on it by the US, after the sanctions, after the protests a few months ago, after the downing of a Ukrainian airliner, and now the low oil prices. This is a unique challenge for the regime."
Shapira said that the so-called "moderate" camp, including President Hassan Rouhani, in Iran is growing weaker as a result of the virus. "We see it in the streets. This is a president who is considered a failure. He is not succeeding in providing economic relief, not succeeding with the JCPOA, not lowering gas prices, and now failing with the coronavirus crisis," he said.
"The IRGC and military are becoming stronger and more dominant," he warned.
————————————————
After a year of seemingly unbreakable political deadlock that left the country without a fully functioning government and sent Israelis to the polls three times, Prime Minister Benjamin Netanyahu and Blue and White party chairman Benny Gantz on Thursday appeared ready to set aside their differences and enter into an emergency unity coalition.
The government could likely constitute some 78-79 MKs — Likud, Gantz's Israel Resilience, Yamina, Shas and United Torah Judaism and possibly Labor. That would leave Yair Lapid's Yesh Atid, Moshe Ya'alon's Telem, Avigdor Liberman's Yisrael Beytenu, Meretz and the mainly Arab Joint List in opposition. However, various other fluctuations are deemed possible, with Yoaz Hendel and Zvi Hauser from Telem, for instance, said to be weighing joining the coalition if this is possible under Knesset laws.
Gantz's decision to join forces with Netanyahu led to the immediate collapse of Blue and White, with the party's No. 2, Yair Lapid, rejecting the move and apparently heading into the opposition with others from his Yesh Atid component of Blue and White. "Gantz chose Netanyahu over Lapid," Channel 12 reported succinctly.
The Yesh Atid and Telem factions both filed a formal request to break away from Blue and White late on Thursday afternoon, leaving only Gantz's Israel Resilience party to join forces with Netanyahu's Likud. Lapid had reportedly told Gantz he preferred that Israel go to fourth elections than see Blue and White partner with Netanyahu in power.
Gantz, according to Channel 12, is set to hold the position of Knesset speaker only for a brief period while the terms of the unity coalition are finalized. He will then serve as either defense or foreign minister for the first 18 months of the emergency unity government, under the terms of the reported deal, before succeeding Netanyahu as prime minister.
 "Every crisis brings opportunities," the newly elected speaker of the Knesset, Benny Gantz, told his fellow MKs in his maiden speech to the house on Thursday evening, in the midst of a series of political developments extraordinary even for these dizzyingly unpredictable times.
The crisis to which Gantz was referring, he made clear, was threefold: The coronavirus pandemic which, he said, has left "all of humanity" shocked and vulnerable. The paralysis of Israeli governance, which has seen no fully functional coalition emerge from three successive elections in the past year. And the accompanying, escalating threat to Israel's democracy and internal cohesion, exemplified, Gantz said, by former Knesset speaker Yuli Edelstein's "spit in the face" of the country's highest court, whose ruling on the imperative to elect a new speaker Edelstein simply rejected on Wednesday.
And the opportunities? Gantz was delivering an address as the new Knesset speaker, but, he said, he is simultaneously working to advance a "national emergency government" to grapple with all three crises. "While we're fighting the coronavirus, we'll advance unity," he promised, "and build up democracy."
Under the terms of the reportedly near-finalized deal, however, that emergency government will see Benjamin Netanyahu — the leader with whom Gantz vowed endlessly never to partner in government — retain the premiership for the next 18 months. Gantz, it is widely reported, will vacate the speaker's chair as soon as the unity deal is done and become Israel's foreign or defense minister, and is then supposed to take over from Netanyahu as prime minister in September 2021.
Still unsigned, Gantz's imminent pact with Netanyahu, the man he entered politics to oust, has already cost the Blue and White leader his alliance with his partner in that mission, Yair Lapid. Now heading into the opposition, Lapid reportedly told colleagues shortly before Gantz made his speech that his former friend and ally was "crawling" into government with Netanyahu, in an act Lapid described as "unfathomable." By evening, other Blue and White sources opposed to Gantz's move were sniping that he had "signed his political death warrant."
And therein lies the colossal political gamble Gantz appears to be taking — the leap of faith that will determine whether this relative political neophyte has in fact utilized an opportunity or been subverted, if not devoured, by the immensely more experienced Netanyahu.
Lapid, who previously served as Netanyahu's finance minister, and Moshe Ya'alon, Netanyahu's long-time defense minister, do not believe Netanyahu for a moment, and thus they have already removed their respective Yesh Atid and Telem factions from the Blue and White alliance. Gantz, and his fellow former IDF chief of staff Gabi Ashkenazi, slated to become either defense or foreign minister in the imminent alliance, are evidently more trusting.
In the meantime, the most challenging opposition Netanyahu has faced in a decade has collapsed. It was the members of Netanyahu's 58-strong right-wing / ultra-Orthodox bloc who gave Gantz the votes to become speaker, and keep the unity talks on track, and who walked over to Gantz — as they trooped through the Knesset hall one at a time because of the virus restrictions — to congratulate him. The likes of Lapid, and of that other Netanyahu nemesis, Avigdor Liberman, didn't even bother to show up to cast losing votes against the maneuver. Netanyahu has held his bloc together through three elections, in stark contrast to Gantz, who reportedly kept hitherto allied party leaders including Liberman (Yisrael Beytenu) and Nitzan Horowitz (Meretz) in the dark about his plans.
Ultimately, then, as a Channel 12 reporter summarized Thursday's bombshell developments, "Gantz chose Netanyahu over Lapid," and the chance of becoming prime minister 18 months from now in a potentially stable, widely supported government over ongoing deadlock. Though 61 MKs recommended him as prime minister, and he was given 28 days by President Reuven Rivlin on March 16 to form a coalition, Gantz had no realistic path to a Blue and White-led government after the idea of an alliance with the mainly Arab Joint List proved unfeasible. And he chose to avoid options such as supporting Netanyahu's current coalition from the outside during the pandemic, or placing Israel on the path to yet fourth elections.
(click on video below for more information)
————————————————
Isaiah 26:20 Cannot Be Applied To The Current Coronavirus Crisis, It Is God's Promise To Keep The Jewish Remnant Safe And Secure At Selah Petra
https://www.nowtheendbegins.com/isaiah-26-coronavirus-panic-revelation-19-second-coming-jesus-christ-jewish-remnant-selah-petra/ – by Geoffrey Grider March 26, 2020
For a bible believer reading right now, this is SHOUTING TIME, why? Because when the Lord comes out of his place, Heaven, to "punish the inhabitants of the earth", you can only be in one place – Revelation 19! This is the Second Coming when we, the born again Body of Christ, mount up on white horses with King Jesus and return to earth, , to fight the Battle of Armageddon. The Pre-tribulation Rapture already having taken place 7 years earlier.
NOW THE END BEGINS SHARE:
For a bible believer reading right now, this is SHOUTING TIME, why? Because when the Lord comes 'out of his place', Heaven, to 'punish the inhabitants of the earth', you can only be in one place – Revelation 19!
As all of you know by now, the entire world is beset with the coronavirus panic that is crashing economies and has placed 3 billion people and counting on lockdown. People all across the globe are searching for answers and looking for the truth. Today's date is 03/26/2020, which has led to many Christians looking at Isaiah 26:20 to see if God is showing us a promise from scripture about keeping us safe during this coronavirus pandemic. Let's take a look and see what the prophet Isaiah can tell us.
"Come, my people, enter thou into thy chambers, and shut thy doors about thee: hide thyself as it were for a little moment, until the indignation be overpast. For, behold, the LORD cometh out of his place to punish the inhabitants of the earth for their iniquity: the earth also shall disclose her blood, and shall no more cover her slain."
Isaiah 26:20,21 (KJB)
Those are very comforting words we just read, highlighting an incredible promise by God to keep His people safe during a time of great "indignation", and a promise to come out and punish the evildoers responsible. Since any time is a great time for a bible study, let's rightly divide these verses and see who God is talking to here.
"Come, my people": In the context of this passage and the chapter, Isaiah is talking to Jews living in the land of Judah, as we see in verse one. "In that day shall this song be sung in the land of Judah; We have a strong city; salvation will God appoint for walls and bulwarks." Christians are the adopted children, Jew and Gentile, who make up

the Body of Christ

,

so the "my people" cannot be directed at us. It is the Jews, and God through Isaiah is telling them to run and hide from the "indignation" that is coming upon them.
"hide thyself": We see something quite similar in Matthew 24 where Jesus tells the Jews who are in Judah, to "flee to the mountains" after they see Antichrist sit in the rebuilt Temple in Jerusalem. In both Isaiah 26 and Matthew 24 are addressed to Jews living in Judah. From this we conclude that it is highly likely that Isaiah 26 and Matthew 24 are referencing the same event.
"When ye therefore shall see the abomination of desolation, spoken of by Daniel the prophet, stand in the holy place, (whoso readeth, let him understand:) Then let them which be in Judaea flee into the mountains:" Matthew 24:15,16 (KJB)
COME AND EXPLORE THE WONDERS OF SELAH PETRA, THE TEMPORARY HOME OF THE JEWISH REMNANT IN THE TRIBULATION
"for a little moment": The entire time of Jacob's trouble is 7 years long, as Daniel 9:27 tells us, and the first 3.5 years will be the time of false peace and safety Paul shows us in Thessalonians.
"For when they shall say, Peace and safety; then sudden destruction cometh upon them, as travail upon a woman with child; and they shall not escape." 1 Thessalonians 5:3 (KJB).
But the second 3.5 year period, the time Jesus calls "great tribulation" the likes of which the world has never seen, is when the Jews will "flee to the mountains".
And the bible is very specific as to which mountains they will flee to, the red rock city of Selah Petra is where the bible says they will run to.

"Send ye the lamb to the ruler of the land from Sela to the wilderness, unto the mount of the daughter of Zion. For it shall be, 

that, as a wandering bird cast out of the nest,so the daughters of Moab shall be at the fords of Arnon. 
Take counsel, execute judgment; make thy shadow as the night in the midst of the noonday; hide the outcasts; bewray not him that wandereth. Let mine outcasts dwell with thee, Moab; be thou a covert to them from the face of the spoiler: for the extortioner is at an end, the spoiler ceaseth, the oppressors are consumed out of the land. 
And in mercy shall the throne be established: and he shall sit upon it in truth in the tabernacle of David, judging, and seeking judgment, and hasting righteousness." Isaiah 16:1-5 (KJV).
The remnant Jews will flee to Selah Petra and remain there for the entire 3.5 year period of "indignation", then the Lord shows up. Literally, physically and visibly.
"the LORD cometh out of his place": For a bible believer reading right now, this is SHOUTING TIME, why? Because when the Lord comes out of his place, Heaven, to "punish the inhabitants of the earth", you can only be in one place – Revelation 19!
This is the Second Coming when we, the born again Body of Christ, mount up on white horses with King Jesus and return to earth, the Pre-tribulation Rapture already having taken place 7 years earlier, to fight the Battle of Armageddon.
"And I saw heaven opened, and behold a white horse; and he that sat upon him was called Faithful and True, and in righteousness he doth judge and make war.
His eyes were as a flame of fire, and on his head were many crowns; and he had a name written, that no man knew, but he himself. And he was clothed with a vesture dipped in blood: and his name is called The Word of God. And the armies which were in heaven followed him upon white horses, clothed in fine linen, white and clean. And out of his mouth goeth a sharp sword, that with it he should smite the nations: and he shall rule them with a rod of iron: and he treadeth the winepress of the fierceness and wrath of Almighty God. And he hath on his vesture and on his thigh a name written, KING OF KINGS, AND LORD OF LORDS." Revelation 19:11-16 (KJB)
Now we see exactly what Isaiah 26 is talking about, it is a wonderful depiction of God's promise to His people, the Jews, to not only keep a remnant of them safe during the Tribulation, but to return to the earth and personally rescue them from Antichrist. Isaiah is not speaking devotion-ally or metaphorically, Isaiah 26 is future history that will come to pass during the great Tribulation period. It cannot be applied to Christians who are going through the global crisis we are now facing, but guess what? God has given us something better than Isaiah 26, He has given us the Blessed Hope of Titus 2:13. That's for us. I hope this mini-study was a blessing to you, please post comments and questions below.
NOW THE END BEGINS IS YOUR FRONT LINE DEFENCE AGAINST THE RISING TIDE OF DARKNESS IN THE LAST DAYS BEFORE THE RAPTURE OF THE CHURCH
————————————————
Above, 7 major quakes have rattled the Pacific Ring Of Fire during the last 9 days, map USGS
Due to sickness and the coronavirus, I have taken my eye off other important events around the world. During the last two weeks, the Pacific Ring Of Fire has been shaking.
Yesterday, a magnitude 6.1 earthquake struck the  Philippines: The powerful quake struck 196 kilometres southeast of Budta, Philippines, according to the European Mediterranean Seismological Centre.
However, the biggest quake of the month a massive magnitude of 7.5 rattled the Severo-Kuril'sk, area of Russia on Wednesday. A tsunami warning was also issued following the shallow quake.
Altogether, 7 major quakes have rattled the Pacific Ring Of Fire in the last 9 days bringing the 2020 total of major quakes to 28, which is just 1 more than the same period last year. 2018 had recorded 1 more, 29, so, 'even-Stephens' so far.
—————————————————
A magnitude 6.1 earthquake struck Sarangani on Thursday night, March 26, according to the Philippine Institute of Volcanology and Seismology (Phivolcs).
The following intensities were recorded:
Intensity V – Maasim, Glan, and Malapatan, Sarangani; Tupi, South Cotabato; General Santos City; Palimbang, Sultan Kudarat

Intensity IV – Jose Abad Santos, Malita, and Sarangani, Davao Occidental; Koronadal City

Intensity III – Davao City; Maco, and Mawab, Davao de Oro
Instrumental Intensities:
Intensity VI – General Santos City

Intensity V – Alabel, and Malungon, Sarangani

Intensity IV – Koronadal City

Intensity I – Gingoog City, Misamis Oriental
Phivolcs warned that damage and aftershocks are expected. – Rappler.com
A 5.0-magnitude earthquake shook West Texas on Thursday morning between the cities of El Paso and Odessa, the US Geological Survey said.
The quake would have strongly shaken the epicenter, a sparsely populated area some 26 miles west of the small town of Mentone. Shaking in El Paso and Odessa was light, the USGS said.
The quake happened near the line between the Mountain and Central time zones. The time was 9:16 a.m. in El Paso and 10:16 a.m. in Odessa.
In El Paso, staff in the call center for the state's 2-1-1 Texas program — a 24-hour social service hotline — evacuated over the tremors.
Due to tremors in El Paso from the earthquake in Culberson and Reeves County, the 2-1-1 Call Center is offline as staff had to be evacuated. Calls will still be answered by the network but the local specialists are offline.
"Calls will still be answered by the network, but the local specialists are offline," the city of El Paso said in a tweet.
A 5.0 magnitude earthquake rattled West Texas on Thursday morning, the U.S. Geological Survey said.
The quake epicenter was about 27 miles west of Mentone, Texas, and was located 3 miles below the surface. It hit at 10:16 a.m CDT.
Residents of El Paso, about 175 miles west of the reported epicenter, felt the quake, which was originally rated at 4.7 magnitude.  
The El Paso region isn't accustomed to being rattled by earthquakes, and incredulous residents wondered aloud on social media about what they had just felt.
"Did we just have a small scale #earthquake in #ElPaso? Who else felt it?" said El Pasoan Gera Alvarez, a former University of Texas at El Paso goalkeeper soccer coach. 
Clint, Texas, resident Guillermina Estrada said she felt her bed sway. "It felt like the vibration of a train when it passes, but bigger," she said.
An emergency alert sent by USGS said there were no reports of damage or injuries in the El Paso region.
At least five smaller earthquakes had been registered near Mentone, Texas, over the past four days.
The U.S. Geological Survey said "earthquakes east of the Rocky Mountains, although less frequent than in the West, are typically felt over a much broader region than earthquakes of similar magnitude in the West."
In addition, few earthquakes east of the Rockies have been definitely linked to mapped geologic faults, in contrast to the situation at plate boundaries such as California's San Andreas fault system, the USGS said.
————————————————
God is our refuge and strength,
A very present help in trouble.
Therefore we will not fear,
Even though the earth be removed,
And though the mountains be carried into the midst of the sea (Psalm 46:1-2).
Be still, and know that I am God;
I will be exalted among the nations,
I will be exalted in the earth!
The Lord of hosts is with us;
The God of Jacob is our refuge. Selah (Psalm 46:10-11)
It seems that almost everyone's attention is focused on the coronavirus and how it's affecting the world. One might think that not much else of importance is going on in the world at the moment.
Many people today are fearful, worried, being very careful to do the things prescribed by medical professionals – which is probably very wise. Many are also concerned about the economic repercussions of the coronavirus.
People are unsure of their job situation with all that is happening. Business owners are unsure of their futures and all are fearful about what is happening with Wall Street.
Schools are closed or operating remotely, entertainment and sports have largely been cancelled, and many other places are not in operation and don't know when they will be back up and running. There is plenty of worry to go around for everyone. That is, if you choose to worry.
A much wiser and better approach and perspective to decide to take is – trust God. We are very wise to put our faith and trust and hope in God. He is actually the only reliable foundation in the world anyway.
For people who don't know God this might sound too simple, or sound like a cliché. Yet the reality is – God is our only hope.
During this time, many people are being forced, more or less, to be still. Government leaders at different levels are directing people to stay at home and shelter inside for a time. In the midst of this happening, people are being made to slow down and consider their lives– with all its uncertainties, fears, and challenges.
In fact, many of us do need to reassess everything. What can we believe and who can we trust?
The year 2020 has very quickly caused all of us to look at the world in a whole new light. It has caused all of us to consider certain very important questions. In what can we put our hope and trust? What in our lives is built on solid ground? And what in our lives do we trust that is actually "sinking sand"?
Of course, only God can be relied upon and trusted in a world where everything and everyone else fails.
The wisdom of Psalm 42:11 tells us – "Hope in God…"
For believers, now can be a time of being reminded that our hope and trust is truly to be in God rather than in people, governments, jobs, systems, etc. Now is a great time to recommit your heart and life to the Lord. Tell God daily, speaking it out loud "Lord I trust you." There is wisdom and power in speaking out of your mouth words of trust rather than words of worry.
Remember, God knew thousands of years before now that what is happening in our culture and world would happen. He is not worried and He is just as much on His throne as He ever was. Yet God is always at work "behind the scenes."
We are wise to realise and trust that He is at work. We are wise to realise, that He is working out His will. And He is always working things for the good of His children.
Spend time daily reading and meditating on Scripture that encourages your faith and trust in the Lord. Deliberately focus on building your faith and trust in your heavenly Father.
Psalm 46, (the scripture cited at the beginning of this article) ends with the world "Selah." One of the meanings of this word is

"Pause and think about this."

Psalm 46 is well worth doing exactly that – slowing down and considering its wisdom and counsel.
For people who don't know God, now is probably the best time in the world to come to know Him. God is the only place of stability in this shaky world. If you don't know God and want to come to know Him, you can do that through receiving His Son, the Lord Jesus Christ.
————————————————
2 "(For he saith, I have heard thee in a time accepted, and in the day of salvation have I succoured thee: behold, now is the accepted time; behold, now is the day of salvation.)" (2nd Corinthians 2:6)
—————————————————
SEEK THE LORD JESUS CHRIST WHILE HE STILL CAN BE FOUND – HE IS COMING QUICKLY – IT IS A "FREE" GIFT OF ETERNAL LIFE.
2 "(For he saith, I have heard thee in a time accepted, and in the day of salvation have I succoured thee: behold, now is the accepted time; behold, now is the day of salvation.)" (2nd Corinthians 2:6)