China Preparing To Invade Taiwan! PLA Air Force Fly Heavy Military Planes Over Taiwan!

Chinese Air Force Was spotted flying over Taiwan again for the 7th time in 10 days! Is China preparing for something?
———————————————
US is furious (June 24 2020) Beijing Warns US Military Amid Prepare Patrols in South China Sea
120K subscribersUS is furious (June 24 2020) Beijing Warns US Military Amid Prepare Patrols in South China Sea FEARS of a World WAR 3 have been ignited once again after China warns of a possible confl!ct with the US in a new research report. The report focuses on the increased US military activities near the Communist nation including trespassing into the highly South China Sea region by US warships. The report will be published on Tuesday. According to the state-owned Global Times, the report by China's National Institute for South China Sea Studies details US security policy, military presence and deployment.
———————————————
Europe-Israel relations amid talks of West Bank annexation – Jerusalem Studio 525

When Benjamin Netanyahu and Benny Gantz formed their co-equal cabinet several weeks ago, both Israeli leaders agreed that Jerusalem would start a move to extend its sovereignty over parts of the disputed territories on the West Bank of the Jordan River; provided the granting of Washington's blessing over the designated territories and consequential measures involved. While this condition has yet to be met, there has been firm opposition to the proposed annexation by leaders of the European Union and its major member states – with German Foreign Minister Heiko Maas flying to Jerusalem to counsel Israel to reconsider its unilateral initiative.
———————————————
Coming soon… Israeli sovereignty over the West Bank, prospects and challenges JS 526 Trailer

———————————————
Egyptian President instructs military to prepare for Libya war – TV7 Israel News 23.06.20

Today's top stories 23.06.20; 1) Israel is stepping up enforcement of government' enacted restrictive measures, which remain in effect, as the upward-trend of newly confirmed coronavirus cases persists. 2) Egyptian President Abdel Fattah al-Sisi instructed his armed forces "to be prepared to carry out any mission" amid rapidly mounting tensions with neighboring Libya over Turkey's growing military involvement. 3) France has accused Turkey of threatening one of its battleships in the East Mediterranean as it executed a NATO mission to enforce a U.N. arms embargo on Libya.
———————————————
Watchman Report: What You Really Need To Know In These Last Days

174K subscribers
Watchman Report: What You Really Need To Know In These Last Days The Bible warns and admonishes us to be aware of the deception and deceptive agendas that are rooted in the spirit realm. One of the most passionate topics of the Lord Jesus Christ was that of false prophets and false teachers that lead the human soul and mind away from the truth. The truth will never fall victim to lies and falsehood – however – truth has from time to time – get a black eye from those who reject it – and to reject it is the fuse that which is knowable, practical, experiential or even the implied or observable knowledge of the truth.
———————————————
LATEST NEWS CLIPS – ARTICLES (WEDNESDAY 24th JUNE 2020)
(THE TRUTH WILL SET YOU FREE)
John 8:32 And ye shall know the truth, and the truth shall make you free.
John 3:21 But he that doeth truth cometh to the light, that his deeds may be made manifest, that they are wrought in God.
John 4:23 But the hour cometh, and now is, when the true worshippers shall worship the Father in spirit and in truth: for the Father seeketh such to worship him
————————————————
Matt. 22:14 For many are called, but few are chosen
WE PREACH THE BLESSED HOPE FOR THE FUTURE IN JESUS CHRIST OUR SAVIOUR
Rev. 3:3 Remember therefore how thou hast received and heard, and hold fast, and repent. If therefore thou shalt not watch, I will come on thee as a thief, and thou shalt not know what hour I will come upon thee.
Prov. 14:12  There is a way which seemeth right unto a man, but the end thereof are the ways of death.
Is. 52:10 The LORD hath made bare his holy arm in the eyes of all the nations; and all the ends of the earth shall see the salvation of our God
Jer. 25:31 A noise shall come even to the ends of the earth; for the LORD hath a controversy with the nations, he will plead with all flesh; he will give them that are wicked to the sword, saith the LORD
——————————————-
DAILY CHRISTIAN BIBLICAL QUESTIONS AND ANSWERS:
——————————————-
Are We Religious or Spiritual?
https://gracethrufaith.com/topical-studies/spiritual-life/are-we-religious-or-spiritual/
A Bible Study  by Jack Kelley
These people come near to me with their mouth and honor me with their lips, but their hearts are far from me. Their worship of me is made up only of rules taught by men" (Isaiah 29:13).
God had the prophet Isaiah condemn the people of Israel for their religious practices although many of these practices had been ordained by God Himself.  He had tried to show them how to live holy lives, but they had created a set of rules that emphasized form over substance. He desired a relationship with them, but their rules taught that external behavior was everything; the internal motive of their hearts was ignored.
Therefore once more I will astound these people with wonder upon wonder; the wisdom of the wise will perish, the intelligence of the intelligent will vanish." (Isaiah 29:14)
Isaiah hinted at a coming Messiah who would teach the people what love is all about. And when He came, what did the Messiah say about their religion? All of Matt 23 is devoted to His condemnation of their "form without substance" religious practices, saying they actually prevented people from entering the Kingdom of Heaven (Matt. 23:13). Their zealous keeping of rules had given birth to a religious pride that was the biggest sin of all.
Pharisee or Tax Collector?
"Two men went up to the temple to pray, one a Pharisee and the other a tax collector. The Pharisee stood up and prayed about himself: 'God, I thank you that I am not like other men—robbers, evildoers, adulterers—or even like this tax collector.  I fast twice a week and give a tenth of all I get.'
"But the tax collector stood at a distance. He would not even look up to heaven, but beat his breast and said, 'God, have mercy on me, a sinner.'
"I tell you that this man, rather than the other, went home justified before God. For everyone who exalts himself will be humbled, and he who humbles himself will be exalted." (Luke 18:10-14)
In this parable the Pharisee's pride was evident as he thanked the Lord for not making him like the tax collector; for making him obedient to the rules. But it was the tax collector who went home justified because it was he who realised that he was a sinner in need of mercy. In Matt 23:2-3 Jesus was careful not to "throw out the baby with the bathwater" by reminding the people to obey their leaders, but warning them against following their example of relying on external behavior for their salvation.
Later He explained His point more clearly. "A time is coming and has now come when the true worshipers will worship the Father in spirit and truth for they are the kind of worshipers the Father seeks" (John 4:23). We are to be a spiritual people, seeking a relationship with the Father even as He seeks one with us, not a religious people, mindlessly obedient to a set of rules taught by men.
But the problem of religious works didn't go away with the birth of the church. A few years later, Paul warned, "See to it that no one takes you captive through hollow and deceptive philosophy that depends on human tradition and the basic principles of this world, rather than on Christ" (Col. 2:8).  Already man's tendency to add to what God had done was becoming evident in the church.
What Religion Are You?
Someone once defined religion as "sinful man's vain attempt to cover himself before a Holy God." It began in the Garden of Eden, as Adam and Eve, realizing they were naked, hurried to clothe themselves before the Lord saw them.  But the Lord had a different remedy for their nakedness.  He clothed them in the skins of animals, demonstrating that it was by the shedding of innocent blood that they would be covered, not by the works of their hands (Gen 3:7 & 21). It continues to the end of the age as He warns the apostate church at Laodicea to "buy white clothes from Me to cover your shameful nakedness" (Rev 3:18). Throughout the Bible we are either "clothed in His righteousness

(

Is

a. 61:10)" or "naked and shamefully exposed" (Rev 16:15) in a vain attempt to clothe ourselves.
A Moving Experience
Needing help to move some furniture, I called the Salvation Army for a couple of strong bodies. They sent me Bill and Cliff, two young men enrolled in their rehab program. Bill was raised a Mormon while Cliff grew up Catholic. These two groups are noted for adding rules and traditions to a biblical foundation. Riding along in the truck I had rented, we had time for talk so I steered the discussion to matters of eternal significance. They both spoke about things they had been taught, and I suggested that the Lord won't be interested in the particular church we attended, but in the motive of our hearts as we did so. Finally Bill, in one of those breakthrough moments said, "So it all boils down to the faith in your heart."  Bill had gotten past all the religion he'd been taught, and was finally listening to the Spirit within him.
The Protestant Work Ethic?
Work hard, live right, and you'll succeed. Good advice, as long as you remember that everything you have has come from the Lord—even the intellect and energy you think is responsible for your success (Deut. 8:18). The only thing we have to commend ourselves before God is the realisation that we have nothing but our faith to make us righteous.
But now a righteousness from God, apart from law, has been made known, to which the Law and the Prophets testify.  This righteousness from God comes through faith in Jesus Christ to all who believe. (Romans 3:21-22)
So whether you're sitting in your favorite pew, performing an act of kindness for the less fortunate, or giving of your excess to help a struggling ministry, realize that the goal is not to earn points with God. He's already given you all the points there are. The goal is to express your gratitude, to give thanks to the Giver of every good and perfect gift. Because even though you can never hope to live up to His standards and earn your own righteousness, He's given you all of His (2 Cor. 5:21), and you will dwell in the house of the Lord forever.
He didn't do this because you're better than others, or because you've earned it. He did it because He loves you, and gave you the faith to believe that when He went to the cross, He went for you. Remember His goal was to teach us what love is all about. Let's show Him we've learned the lesson. Selah 03-17-12
————————————————–
NEWS CLIPS OBTAINED FROM MANY SOURCES – INCLUDING

Tracking bible prophecy.org
Rapture Ready News
Prophecyupdate.Com
Main News Channels
End Times Headlines
Prophecyupdateblogspot.com
Stevequayle.com
Gracethrufaith.com
Nowtheendbegins.com
Other Christian Sites
(CLICK ON) LATEST DAILY NEWS CLIPS:
ISRAEL NEWS:
I AM GOING TO MAKE JERUSALEM A CUP THAT SENDS ALL THE SURROUNDING PEOPLES REELING … Zech. 12:2
God is in control, and He told the nations the consequences of dividing the Promised Land and declaring peace and safety on their own terms (Joel 3:1-2; I Thess. 5:3)
WORLD TERRORISM – WARS
GENERAL WORLD NEWS: AND CORONAVIRUS NEWS CLIPS:
WORLD FINANCE:
Rev. 6:5 And when he had opened the third seal, I heard the third beast say, Come and see. And I beheld, and lo a black horse; and he that sat on him had a pair of balances in his hand.
MASSIVE EARTH CHANGES/EARTHQUAKES/VOLCANOES ETC:
2Chr. 7:13 If I shut up heaven that there be no rain, or if I command the locusts to devour the land, or if I send pestilence among my people;
2Chr. 7:14 If my people, which are called by my name, shall humble themselves, and pray, and seek my face, and turn from their wicked ways; then will I hear from heaven, and will forgive their sin, and will heal their land
CHRISTIAN AND RELIGIOUS WORLD NEWS:
WEBPAGE ADMINISTRATOR:  Changing a person D.N.A. is an (Abomination to God) and is "FATAL" to Eternal Life with God. We are his Creation, that would change with an alteration to a person's D.N.A.
EXTRA WORLD – ALTERNATIVE NEWS: AND CORONAVIRUS NEWS CLIPS:
Please keep in mind that this collection of News Articles is mainly concerning America, but also take note that what happens in America will also "Dramatically" affect Australia and the rest of the World "Massively".
————————————————-
WORLD – PROPHETIC NEWS ARTICLES PRESENTATION (WEDNESDAY 24th JUNE 2020)
MIDDLE EAST AND WORLD WAR LOOMING THE BUILD UP TO P

SALM 83

  – ISAIAH 17 AND GOG OF MAGOG WARS EZEKIEL 37-38:
THE WHOLE WORLD IS UNSTABLE FINANCIALLY, POLITICALLY, PHYSICALLY, MORALLY, GODLY: – AND BECOMING MORE SO DAILY. (WE ARE IN THE BEGINNING OF SORROWS (MATT 24:8)
THE BIBLE STATES THAT IT WILL ONLY GET WORSE BEFORE THE START OF THE TRIBULATION OF MANKIND – (REVELATION 6)
But before that we have to go through the Birth Pangs, leading up to the Tribulation of Mankind; and I feel that the beginning of Matthew 24 explains that time very well.
Matt. 24:6 And ye shall hear of WARS AND RUMOURS OF WARS: see that ye be not troubled: for all these things must come to pass, but the end is not yet.
Matt. 24:7 FOR NATION SHALL RISE AGAINST NATION, AND KINGDOM AGAINST KINGDOM: and there shall be famines, and pestilences, and earthquakes, in divers places.
————————————————-
GENERAL PROPHETIC NEWS SECTION:
————————————————-
https://prophecyupdate.blogspot.com/ – Tyler Durden
Beijing has issued its formal reaction to widespread reports that the Indian Army has authorized "complete freedom of action" for its troops deployed along the China-India Line of Actual Control after the deadly June 15 skirmish which left 20 Indian soldiers dead and an unconfirmed scores of PLA troop casualties. 
The new Indian rules of engagement of course mean a much higher likelihood of more deadly border conflict, given Beijing is likely to alert its forces in kind. An editorial in Chinese state-run Global Times lays out the Chinese response, underscoring the "change" willinevitably "turn into a military conflict" which is "not what most Chinese and Indian people wish to see," according to the editorial.
"If this new approach is implemented and Indian troops shoot Chinese soldiers in the first place in future encounters, then the China-India border dispute will turn into a military conflict. This is not what most Chinese and Indian people wish to see," it reads.
The editorial warns the potential for a dangerous end to China-India bilateral agreements for deescalation hangs in the balance. It slams what it suggests is in reality a reckless domestic opinion driven response, given the widespread outrage in India over the troop deaths last week.
The Global Times statement continues:
Although "complete freedom of action" is the Modi administration's appeasement to the Indian army and public opinion, it is extremely irresponsible. It shows that India may be tearing up the two countries' most important agreements, and this will seriously increase the two troops' mutual distrust and add to the possibility of unwanted military conflicts. It is also against the consensus reached by the two sides' foreign ministers to cool down the situation in the Galwan Valley.
We would like to warn India's feverish nationalists not to lead New Delhi down the wrong path, and not allow India to repeat past mistakes. 
Significantly, the editorial emphasizes the PLA's superior firepower and that if tested it will respond with overwhelming force.
"We would like to tell PLA soldiers stationed at the China-India border that they must be extra careful when fulfilling their duties, and to be well prepared for war."
GT spells out further what will happen in a 'shots fired' scenario: "If the Indian army fires the first shot, PLA soldiers must ensure that they have enough firepower to fight back. The most important thing is ensure their own safety and not to suffer losses in an armed skirmish triggered by the Indian side."
The editorial concludes with the following deeply alarming statement:
"We also urge the PLA to prepare for the worst-case scenario. If the Indian army launches a border war, it must be taught a good lesson."
According to India's new rules of engagement circulated in Indian media reports, troops will essentially be able to fire on opposing Chinese soliders if they feel under threat without consulting higher level officers or the national chain of command.
Obviously this holds the potential for more such deadly escalations as happened a week ago, considered the most severe Chinese-India clash along the Line of Actual Control (LAC) in a half-century.
————————————————
CHINA'S GLOBAL AGGRESSION COULD TRIGGER WAR OF GOG AND MAGOG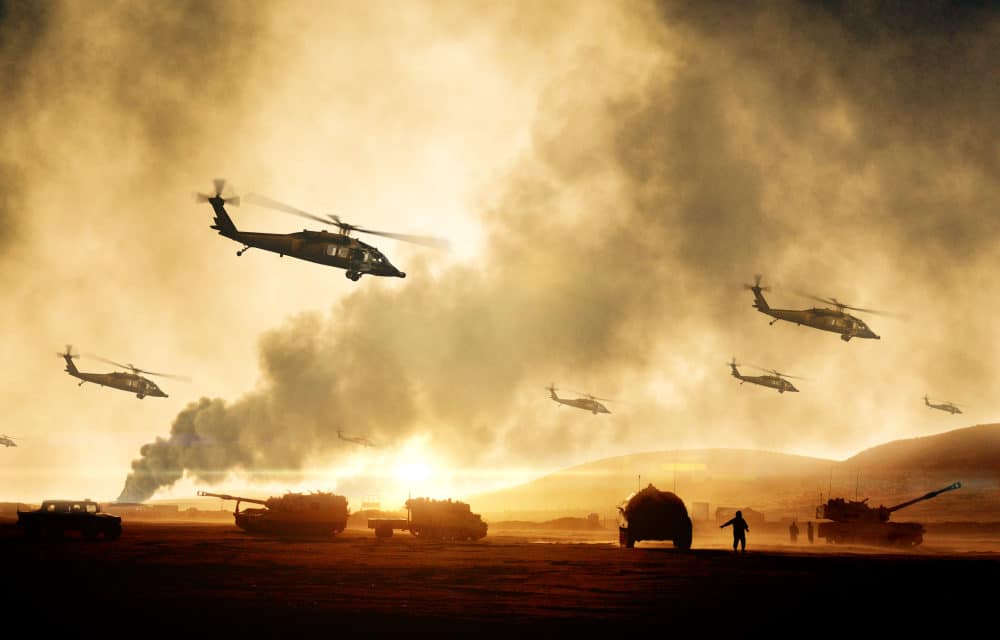 (OPINION) BIN – While much of the media is focused on the riots in the US and Europe, China has been quietly advancing its world domination agenda. But just as the assassination of a minor duke sparked of Worl War I, the pre-Messiah War of Gog and Magog may have already begun, set in motion by a battle in the Himalayan Mountains fought with clubs and fists.
The  2,170-mile border between China and India is disputed at 20 different locations Tensions began to rise on the Himalayan border between China and India at the beginning of May when Chinese forces objected to Indian road construction in the Galwan River valley. Thousands of soldiers from the two countries have been facing off just a few hundred yards from each other in the Indian-controlled Ladakh region.
This came to a head earlier this month when fighting broke out,.Agreements disallow usage of firearms so the conflict was restricted to hand-to-hand combat. Eventually, up to 600 men were engaged in combat using stones, batons, iron rods, and other makeshift weapons. Indian media reported that Chinese troops dammed up mountain streams, which they unblocked as the Indian troops approached.
The rush of water knocked many off their feet, and then the Chinese soldiers swept down, brandishing sticks encrusted with nails. The fighting, which took place in near-total darkness, lasted for up to six hours. According to senior Indian military officers, Chinese troops used batons wrapped in barbed wire and clubs embedded with nails. 

READ MORE

:
————————————————
https://prophecyupdate.blogspot.com/ – Tyler Durden
India is reportedly seeking to beef up military purchases from Russia following last week's major border incident with China that resulted in 20 Indian Army troops killed, and an undisclosed number of Chinese PLA casualties in the disputed Galwan Valley area of East Ladakh.
Indian government sources were cited in New Delhi-based ANI News Agency as saying "the Indian Air Force (IAF) has pushed a proposal to the government for acquiring 33 new fighter aircraft, including 21 MiG-29s and 12 Su-30MKIs from Russia."
"The Air Force has been working on this plan for a while, but the process took a faster curve, and a 600-crore (about 787.4 million dollars) offer will be submitted to the Ministry of Defense for final approval this week," the report continued.
Indian has long conducted major weapons systems purchases from Russia, including recently acquiring a fleet of Su-30 fighter jets.
New Delhi now wants to speed up such acquirement as both sides reportedly build up their forces along the border.
Forbes also pointed out that the new aircraft order from Russia is in direct response to the deadly Galwan Valley border incident with China:
So it should come as no surprise that India this week reportedly placed a $780 million order with Russia for 33 fighters, enough to equip or reequip two squadrons. What's weird is which fighter types New Delhi reportedly is buying.
The Indian order includes 21 MiG-29s and 12 Su-30s, according to press reports. But one aviation expert believes the Sukhois in particular are a poor fit for mountain patrols.
China meanwhile, has reportedly been pursuing expansion and modernizing of its high-altitude airbase at the dual use civilian/military Ngari Gunsa airport in Tibet. 
Advanced PLA J-11 and J-16 fighters have recently been spotted at the base near Ladakh via satellite images.
————————————————
TURKEY AIRSTRIKES THREATEN CHRISTIAN VILLAGES
https://prophecyupdate.blogspot.com/ – Seth J. Frantzman 
Civilians have been killed and villagers threatened by Turkey's widespread airstrikes in northern Iraq. Ankara claims to be fighting "terrorists" but has used disproportionate force. Activists fear that Christian minorities, already threatened by Turkey's invasions of northern Syria, will have to flee again.
The United States Commission on International Religious Freedom has condemned Turkey's operation "Claw Eagle," launched last week. Airstrikes pounded Sinjar, the area where Yazidi minorities are recovering from the 2014 ISIS genocide. Following the airstrikes, Turkey launched wide ranging attacks into the mountains of northern Iraq in the autonomous Kurdistan region.
Although Turkey claims it is fighting the Kurdistan Workers Party (PKK), there have been no terror attacks on the country. Additionally, recent revelations from former national security advisor John Bolton's book paint Turkey as merely carrying out attacks to feed nationalism at home and to strike at Kurds throughout the Middle East.
Kurdistan24 reported that Turkish jets hit an area in Dohuk province on Saturday that came near a Christian village called Bersev. There are 300 minority families in the vulnerable area. And there are reports of civilian casualties in the mountains.
————————————————
IRAN HOLDING 'UNDECLARED NUCLEAR MATERIAL AND ACTIVITIES'
https://prophecyupdate.blogspot.com/ – Daniel Payne
Iran may be engaging in "undeclared nuclear material and activities," a nuclear watchdog agency revealed this week, raising concerns that the Islamic theocracy might be developing weapons outside of international oversight. 
The International Atomic Energy Agency said in a declassified letter released on Friday that earlier in the year it had "identified a number of questions related to possible undeclared nuclear material and nuclear-related activities at three locations in Iran that had not been declared by Iran."
The agency multiple times requested "clarifications" regarding Iran's nuclear activities, including its use of uranium and whether it had engaged in research and development of nuclear processes.
Yet Iran refused to allow inspectors access to sites where possible nuclear projects were ongoing. The country said it would "not recognize any allegation on past activities and does not consider itself obliged to respond to such allegations."
————————————————
IRAN HOLDING 'UNDECLARED NUCLEAR MATERIAL AND ACTIVITIES'
https://prophecyupdate.blogspot.com/ – Daniel Payne
Iran may be engaging in "undeclared nuclear material and activities," a nuclear watchdog agency revealed this week, raising concerns that the Islamic theocracy might be developing weapons outside of international oversight. 
The International Atomic Energy Agency said in a declassified letter released on Friday that earlier in the year it had "identified a number of questions related to possible undeclared nuclear material and nuclear-related activities at three locations in Iran that had not been declared by Iran."
The agency multiple times requested "clarifications" regarding Iran's nuclear activities, including its use of uranium and whether it had engaged in research and development of nuclear processes.
Yet Iran refused to allow inspectors access to sites where possible nuclear projects were ongoing. The country said it would "not recognize any allegation on past activities and does not consider itself obliged to respond to such allegations."
————————————————
The coronavirus pandemic has exposed dangerous weaknesses in U.S. planning and preparation for civil defense protection and recovery, and those weaknesses surely have been noticed by our potential enemies: China, Russia, North Korea, Iran and international terrorists.
The U.S. spent decades, and billions of dollars, supposedly preparing for biological warfare. The Centers for Disease Control and Prevention, the National Institutes of Health, and the departments of Defense and Homeland Security are supposed to have contingency plans to protect the American people from lethal biological weapons such as anthrax and genetically engineered smallpox, which could have mortality rates of over 90 percent.
But our defenders have not even been able to competently cope with COVID-19, which has a mortality rate under 1 percent. The White House took over management of the pandemic, apparently to compensate for the failure of the U.S. government to have adequately stockpiled such basics as ventilators, masks and pharmaceuticals.
Adversaries also have noticed the ongoing U.S. "cold civil war." According to federal authorities, radicalized young people on both sides of the political divide and criminals have been infiltrating recent protests — rioting, toppling statues and setting fires. The swelling counter-culture anarchy and self-condemnation is reminiscent of 1968, a year of riots and anti-war protests in America that is recognized by most historians as the psychological turning point toward U.S. defeat in the Vietnam War.
North Korea applauds America's domestic chaos as proof that democracy does not work and the future belongs to totalitarian states such as China. America looks fragile to dictators who would replace the U.S.-led world order with a new one dominated by themselves. 
China, for example, has been planning to defeat the U.S. with an electromagnetic pulse (EMP) and cyber "Pearl Harbor" attack for a quarter-century. As I warned the Senate Subcommittee on Terrorism, Technology and Homeland Security in 2005, Chinese military writings — such as the following excerpt — make reference to U.S. vulnerability to EMP attacks:
"Some people might think that things similar to the 'Pearl Harbor incident' are unlikely to take place during the information age. Yet it could be regarded as the 'Pearl Harbor incident' of the 21st century if a surprise attack is conducted against the enemy's crucial information systems of command, control and communications by such means as electronic warfare, electromagnetic pulse weapons, telecommunications interference and suppression, computer viruses, and if the enemy is deprived of the information it needs as a result. Even a super military power like the United States, which possesses nuclear missiles and powerful armed forces, cannot guarantee its immunity. … In their own words, a highly computerized open society like the United States is extremely vulnerable to electronic attacks from all sides. This is because the U.S. economy, from banks to telephone systems and from power plants to iron and steel works, relies entirely on computer networks."
"When a country grows increasingly powerful economically and technologically… it will become increasingly dependent on modern information systems… The United States is more vulnerable to attacks than any other country in the world."  
So it is very bad news, more than a year after President Trump issued an Executive Order on Coordinating Resilience Against Electromagnetic Pulses, that the Department of Energy (DOE) and Department of Homeland Security (DHS) have done nothing to protect the national electric grid or other critical infrastructures that sustain the lives of 330 million Americans.
Instead, non-expert bureaucrats conduct endless studies and conferences to wrangle over technical issues — in effect, reinventing the wheel regarding EMP — that were resolved long ago by real EMP experts. The "coordination process" for national EMP preparedness is the same kind of bureaucratic fumbling that Washington regards as "action," which gave us the biological warfare unpreparedness and inability to properly respond to the coronavirus pandemic.
Hopefully, the U.S. Navy is better prepared to cope with an EMP attack than are DOE and DHS. A nuclear EMP attack against U.S. aircraft carriers is the key to victory in China's military doctrine, as noted in a Feb. 12, 2000, article in the official newspaper of the Shanghai Communist Party Central Committee:
"The weak points of a modern aircraft carrier are: 1) As a big target, the fleet is easy for a satellite to reconnoiter and locate. … 2) A high degree of electronization is like an Achilles' heel for an aircraft carrier fleet, which relies heavily on electronic equipment as its central nervous system. These two characteristics determine one tactic." Therefore, military strategist Ye Jian said in the article in Jiefang Ribao: "The possession of electromagnetic pulse bombs (missiles) will provide the conditions to completely destroy an aircraft carrier fleet, and the way to complete victory in dealing with aircraft carrier fleets."  
In March 2020, a panel of China's military experts threatened to punish U.S. Navy ships for challenging China's illegal annexation of the South China Sea by making an EMP attack — one of the options they considered least provocative because the crew would be unharmed, but most effective because the ship would be disabled. Now three U.S. aircraft carriers are in the Pacific to challenge China's aggression in the South China Sea.
Dan Gallington, a former senior Defence Department official, asks in his recent Washington Times article, "Is America on the path to another Pearl Harbour, but with China?"  
China may offer the answer soon. 
————————————————
https://prophecyupdate.blogspot.com/ – Egon von Greyerz:
If you want to understand the future, don't spend your life preparing and constantly revising an Excel sheet with masses of economic data. Collective human behavior is extremely predictable, but not by spreadsheet analysis, rather by studying history. 
There is nothing new under the sun. So why is there so much time and money wasted around the world to make economic forecasts that are no better than a random job by a few chimps? Instead, give some lateral thinkers a few history books and let them study the rise and decline of the major empires in history. That will tell them more about long term economic forecasts than any spreadsheet. After a 50 year decline of the US economy and the dollar, we still hear about the V-shaped recovery being imminent. On what planet do these people live who believe that a world on the cusp of an economic and social collapse is going to see a miraculous recovery out of the blue?
This is the problem with a system which is totally fake and dependent on constant flow of stimulus, even though it has zero value. Most people are fooled and believe it is real.
We are now in the final stages of the end game. The end of the end could be extended affairs or they could be extremely quick. Most declines of major cycles are drawn out and this one has lasted half a century. During that time the dollar is down 50% against the DM/Euro and 78% vs the Swiss franc. And US debt has gone up 65x since 1971, from $400B to $26T. A collapsing currency and surging debts are how all empires end…
————————————————
https://prophecyupdate.blogspot.com/ – Benjamin Luca
There are days I feel like I read dystopian statistics for a living. And then there are day when the dystopian statistics take even my jaded breath away. Here's one: 43% of American households can't afford a budget that includes housing, food, childcare, healthcare, transportation, and a cellphone. Translation: nearly half of Americans can't afford the basics of life anymore.
Does that take your breath away too? It should. And yet it might not come as a surprise. You might know it intimately. The statistics say there's an even chance you're…living it. What a grim and bizarre reality. Half of people are effectively poor in the world's richest country. What the?
The folks that did the study above call this new class of people ALICE, for "asset limited, income constrained, employed." It's a sharp way to think about American collapse. Let me translate this term, too: the people formerly known as the American middle class.
————————————————
THE GREATER DEPRESSION AND THE DEEP STATE
https://prophecyupdate.blogspot.com/ –
I'd like to address some aspects of the Greater Depression in this essay.
I'm here to tell you that the inevitable became reality in 2008. We've had an interlude over the last few years financed by trillions of new currency units.
However, the economic clock on the wall is reading the same time as it was in 2007, and the Black Horsemen of your worst financial nightmares are about to again crash through the doors and end the party. And this time, they won't be riding children's ponies, but armored Percherons.
To refresh your memory, let me recount what a depression is.
The best general definition is: A period of time when most people's standard of living drops significantly. By that definition, the Greater Depression started in 2008, although historians may someday say it began in 1971, when real wages started falling.
It's also a period of time when distortions and misallocations of capital are liquidated, and when the business cycle, which is caused exclusively by currency debasement (also known as inflation), climaxes. That results in high unemployment, business failures, uncompleted construction, bond defaults, stock market crashes, and the like.
Fortunately, for those who benefit from the status quo, and members of something called the Deep State, the trillions of new currency units delayed the liquidation. But they also ensured it will now happen on a much grander scale.
The Deep State is an extremely powerful network that controls nearly everything around you. You won't read about it in the news because it controls the news. Politicians won't talk about it publicly. That would be like a mobster discussing murder and robbery on the six o'clock news. You could say the Deep State is hidden, but it's only hidden in plain sight.
The Deep State is the source of every negative thing that's happening right now. To survive the coming rough times, it's essential for you to know what it's all about.
The State
Now, what causes economic problems? With the exception of natural events like fires, floods, and earthquakes, they're all caused directly and indirectly by the State, through its wars, taxes, regulations, and inflation.
Yes, yes, I know this is an oversimplification, that human nature is really at fault, and the institution of the State is only a mass dramatisation of the psychological aberrations and demons that lie within us all.
But we don't have time to go all the way down the rabbit hole, so let's just talk about the proximate rather than the ultimate causes of the Greater Depression. And here, I want to talk about the nature of the State, in general, and then something called the Deep State, in particular.
A key takeaway (and I emphasise that because I expect it to otherwise bounce off the programmed psyches of most people) is that the very idea of the State itself is poisonous, evil, and intrinsically destructive. But, like so many bad ideas, people have come to assume it's part of the cosmic firmament, when it's really just a monstrous scam.
It's a fraud, like your belief that you have a right to free speech because of the First Amendment, or a right to be armed because of the Second Amendment. No, you don't. The U.S. Constitution is just an arbitrary piece of paper… entirely apart from the fact the whole thing is now just a dead letter. You have a right to free speech and to be armed because they're necessary parts of being a free person, not because of what a political document says.
Even though the essence of the State is coercion, people have been taught to love and respect it. Most people think of the State in the quaint light of a grade school civics book. They think it has something to do with "We the People" electing a Jimmy Stewart character to represent them.
That ideal has always been a pernicious fiction, because it idealizes, sanitizes, and legitimizes an intrinsically evil and destructive institution, which is based on force. As Mao once said, political power comes out of the barrel of a gun. But things have gone far beyond that. We're now in the Deep State.
The Deep State
The concept of the Deep State originated in Turkey, which is appropriate, since it's the heir to the totally corrupt Byzantine and Ottoman empires. And in the best Byzantine manner, the Deep State has insinuated itself throughout the fabric of what once was America. Its tendrils reach from Washington down to every part of civil society. Like a metastasised cancer, it can no longer be easily eradicated.
I used to joke that there was nothing wrong with Washington that 10 megatons on the capital couldn't cure. But I don't say that anymore. Partially because it's too dangerous, but mainly because it's now untrue. What's now needed is 10 megatons on the capital, and four more bursts in a quadrant 10 miles out.
In many ways, Washington models itself after another city with a Deep State, ancient Rome. Here's how a Victorian freethinker, Winwood Reade, accurately described it:
"Rome lived upon its principal till ruin stared it in the face. Industry is the only true source of wealth, and there was no industry in Rome. By day the Ostia road was crowded with carts and muleteers, carrying to the great city the silks and spices of the East, the marble of Asia Minor, the timber of the Atlas, the grain of Africa and Egypt; and the carts brought out nothing but loads of dung. That was their return cargo."
The Deep State controls the political and economic essence of the U.S. This is much more than observing that there's no real difference between the left and right wings of the Demopublican Party.
It's well known by anyone with any sense (that is, by everybody except the average voter) that although the Republicans say they believe in economic freedom (but don't), they definitely don't believe in social freedom. And the Democrats say they believe in social freedom (but don't), but they definitely don't believe in economic freedom.
Who Is Part of the Deep State?
The American Deep State is a real, but informal, structure that has arisen to not just profit from, but control, the State.
The Deep State has a life of its own, like the government itself. It's composed of top-echelon employees of a dozen Praetorian agencies, like the FBI, CIA, and NSA… top generals, admirals, and other military operatives… long-term congressmen and senators… and directors of important regulatory agencies.
But the Deep State is much broader than just the government. It includes the heads of major corporations, all of whom are heavily involved in selling to the State and enabling it. That absolutely includes Silicon Valley, although those guys at least have a sense of humor, evidenced by their "Don't Be Evil" motto.
It also includes all the top people in the Fed, and the heads of all the major banks, brokers, and insurers. Add the presidents and many professors at top universities, which act as Deep State recruiting centers… all the top media figures, of course… and many regulars at things like Bohemian Grove and the Council on Foreign Relations. They epitomize the status quo, held together by power, money, and propaganda.
Altogether, I'll guess these people number 1,000 or so. You might analogize the structure of the Deep State with a huge pack of dogs. The people I've just described are the top dogs.
But there are hundreds of thousands more who aren't at the nexus, but who directly depend on them, have considerable clout, and support the Deep State because it supports them.
This includes many of the wealthy, especially those who got that way thanks to their State connections… the more than 1.5 million people who have top secret clearances (that's a shocking, but accurate, number)… plus top players in organized crime, especially the illegal drug business, little of which would exist without the State. Plus, mid-level types in the police and military, corporations, and non-governmental organizations.
These are what you might call the running dogs.
Beyond that are the scores and scores of millions who depend on things remaining the way they are. Like the 50%-plus of Americans who are net recipients of benefits from the State… the 60 million on Social Security… the 66 million on Medicaid… the 50 million on food stamps… the many millions on hundreds of other programs… the 23 million government employees and most of their families. In fact, let's include the many millions of average Joes and Janes who are just getting by.
You might call this level of people, the vast majority of the population, whipped dogs. They both love and fear their master, they'll do as they're told, and they'll roll over on their backs and wet themselves if confronted by a top dog or running dog who feels they're out of line.
These three types of dogs make up the vast majority of the U.S. population. I trust you aren't among them. I consider myself a Lone Wolf in this context and hope you are, too. Unfortunately, however, dogs are enemies of wolves, and tend to hunt them down.
The Deep State is destructive, but it's great for the people in it. And, like any living organism, its prime directive is: Survive! It survives by indoctrinating the fiction that it's both good and necessary. However, it's a parasite that promotes the ridiculous notion that everyone can live at the expense of society.
————————————————
NTEB PROPHECY NEWS PODCAST: The Black Lives Matter Movement Is Actually The Marxist Revolution To Take Down The United States Of America
https://www.nowtheendbegins.com/nteb-prophecy-news-podcast-the-black-lives-matter-movement-is-actually-the-marxist-revolution-to-take-down-the-united-states-of-america/ – by Geoffrey Grider June 22, 2020
On this episode of the NTEB Prophecy News Podcast, we are looking at the radical Socialist and Marxist roots of Black Lives Matter, the aggressive militia groups they are aligned with, and their struggle to rip apart and tear down American society in 2020.
NOW THE END BEGINS SHARE:
We are looking at the radical Socialist and Marxist roots of Black Lives Matter, the aggressive militia groups they are aligned with, and their struggle to rip apart and tear down American society in 2020.
Everywhere you turn these days, when people are not cowering in fear from COVID-19 behind their mandatory masks they wear while driving alone in their cars, the subject of Black Lives Matter, the movement, dominates the conversation. But upon examination, we quickly find that Black Lives Matter has very little to do with ending racism in America, and everything to do with destroying the foundations upon which our Constitutional Republic sits.
"Why, seeing times are not hidden from the Almighty, do they that know him not see his days? Some remove the landmarks; they violently take away flocks, and feed thereof. They drive away the ass of the fatherless, they take the widow's ox for a pledge. They turn the needy out of the way: the poor of the earth hide themselves together." Job 24:1-4 (KJB)
On this episode of the NTEB Prophecy News Podcast, we are looking at the radical Socialist and Marxist roots of Black Lives Matter, the aggressive militia groups they are aligned with, and their struggle to rip apart and tear down American society in 2020. This live podcast begins today starting at Noon EST, please join us!
Study Helps And Links For Today's Podcast
WE HAVE GREATLY EXPANDED OUR PROGRAMMING, TAKE A LOOK!
————————————————
TEAR THEM DOWN! BLM Anarchist And Fake Black Man Shaun King Calls For Destruction Of All Jesus Statues And Stained Glass In Christian Churches
https://www.nowtheendbegins.com/shaun-king-fake-black-lives-matter-destroy-statues-churches-white-jesus-civil-war/ –
I have no love for statues of Jesus, regardless of skin color, to me they are graven images used by Catholics and Charismatics in idol worship. But neither do I call for their destruction, I am not a Nazi and I am not an anarchist. Shaun King is, and so are the members of Black Lives Matter. Shaun King is a white man preaching black supremacy, and if he wants to destroy those statues and stained glass, he will have to go through me to do it. Every Christian should feel the same way. by Geoffrey Grider June 23, 2020
NOW THE END BEGINS SHARE:
Shaun King, the controversial Black Lives Matter activist known for pushing false claims, called for the destruction of Jesus Christ statues and Christian churches for their depiction of the "white" holy family, which King argued are forms of "white supremacy" and "racist propaganda" that promote "oppression."
How's this for irony? Shaun King, outspoken anarchist for domestic terror group Black Lives Matter, has a white father and a white mother, but likes to pretend that he is a black man. Childhood photos show him to be a ginger-haired, freckled-faced white kid. But yesterday, incensed over the fact that there are Christian statues and images that depict Jesus Christ as a white man, demanded they must all come down and be destroyed because they are symbols of white supremacy. It doesn't get any more ironic than that.
Shaun King since 2015 has raised millions of dollars in the name of haitian orphans and families of blacks killed by white cops. But much of that money never reached those groups, leading people on the Left to ask where all that

money went

?

In 2016, Shaun King was fired by the Daily News for plagiarism. Shaun King is a grifter who has culturally appropriated the black for his own personal gain and profit. But most of the people behind Black Lives Matter are in fact white Socialists.
I have no love for statues of Jesus, regardless of skin color, to me they are graven images used by Catholics and Charismatics in idol worship. But neither do I call for their destruction, I am not a Nazi and I am not an anarchist. Shaun King is, and so are the members of Black Lives Matter. Shaun King is a white man preaching black supremacy, and if he wants to destroy those statues and stained glass, he will have to go through me to do it. Every Christian should feel the same way.
BLM Anarchist Shaun King Calls For Destruction Of Jesus Christ Statues, Churches: 'White Supremacy,' 'Oppression,' 'Racist Propaganda'
FROM THE DAILY WIRE: "Yes, I think the statues of the white European they claim is Jesus should also come down," the activist posted via Twitter on Monday. "They are a form of white supremacy. Always have been."
"In the Bible," King continued, "when the family of Jesus wanted to hide, and blend in, guess where they went? EGYPT! Not Denmark."
"Tear them down."
Yes, I think the statues of the white European they claim is Jesus should also come down.
They are a form of white supremacy.
Always have been.
In the Bible, when the family of Jesus wanted to hide, and blend in, guess where they went?
EGYPT!
Not Denmark.
Tear them down.
In a follow-up post, King called for the destruction of stained glass windows, murals, and other parts of Christian churches and buildings that depict Biblical figures as white.
"Yes," he wrote. "All murals and stained glass windows of white Jesus, and his European mother, and their white friends should also come down. They are a gross form white supremacy. Created as tools of oppression. Racist propaganda."
"They should all come down," he added.
As noted by Fox News, many on Twitter pointed out to King that differing cultures depict Biblical figures in ways that resemble their own community. "Ethiopia, for instance, has depicted Jesus as black for more than 1,500 years," the report highlighted. "Likewise, images of Jesus appearing Asian can be found throughout the Far East."
— Now The End Begins (@NowTheEndBegins) June 23, 2020
The messaging from Shaun King comes on the heels of the nationwide Black Lives Matter protests and riots over alleged institutional racism. The rioting, first sparked by the death of George Floyd, a black man who died after a troubling arrest caught on viral video, quickly led to the destruction of statues for various reasons, including the depicted figures owning slaves.
In 2019, King "recklessly exploited" the shooting death of 7-year-old Jazmine Barnes, who was tragically caught in the crossfire, "to stoke racial fear and hatred," National Review reported. "The Black Lives Matter activist and columnist for the Intercept immediately pounced — using his huge Twitter platform, followed by 1.1 million people, to cast the incident as a racial hate crime. King splashed a photo of Robert Cantrell, a white man who had been arrested for robbery the same day as the Barnes shooting, all over social media." The men allegedly connected to Barnes' death were black.
Aside from King's history of false accusations, the activist has lost trust from some on the far-left over his less-than-transparent money raising endeavors, and for past reports that King allegedly lied about being black, himself.
"I have been told for most of my life that the white man on my birth certificate is not my biological father and that my actual biological father is a light-skinned black man," King said back in 2015, addressing the controversy. "My mother and I have discussed her affair. She was a young woman in a bad relationship and I have no judgment."
Most recently, the activist used his fame and massive social media platform to become a surrogate for open democratic-socialist Sen. Bernie Sanders (I-VT), even opening a Brooklyn rally for senator last year. READ MORE:
Shaun King Is The Whitest Black Man I Ever Saw
NOW THE END BEGINS IS YOUR FRONT LINE DEFENCE AGAINST THE RISING TIDE OF DARKNESS IN THE LAST DAYS BEFORE THE RAPTURE OF THE CHURCH
————————————————
Locusts are currently swarming on three continents as an outbreak of the vermin has now spread from Paraguay into Argentina. The National Service of Agri-Food Health and Quality (SENASA) said the swarm, estimated at 40 million creatures, was passing through the province of Chaco in northern Argentina on Tuesday. SENASA reported that the swarms are composed of the Schistocerca Cancellata species of locust in the subfamily Cyrtacanthacridinae which is different than the desert locust currently devastating Africa and southwest Asia. The South American species has an insatiable appetite for crops of wheat, corn, and oats. These are mostly grown as feed for cattle, a  major agriproduct of Argentina. The voracious short-horned grasshoppers are devouring enough crops to feed 2,500 people every day. 
High temperatures and wind are causing the swarm to move up to 100 kilometres a day. 
Other countries in South America have been made aware of the outbreak and are preparing for the possibility the swarms will arrive at their borders.
Meanwhile, Africa is facing a probable third wave of locust invasion in 6 months. A wave of locusts swept through East Africa last year, returning again in 2020 in swarms estimated to be 20 times larger. The second round of infestation is described as the worst in 70 years.
Swarms are often tens of square kilometres in size.  A swarm of just one square kilometre eats the same amount of food in one day as 35,000 people. The swarms also can travel 93 miles a day making efforts to control an outbreak even more difficult. Officials warned that further rains in the region could lead to an even larger outbreak.
———————————————–
JESUS CHRIST RETURN FOR HIS CHURCH IS "IMMINENT"
Matt. 7:27 And the rain descended, and the floods came, and the winds blew, and beat upon that house; and it fell: and great was the fall of it.
Matt. 24:38 For as in the days that were before the flood they were eating and drinking, marrying and giving in marriage, until the day that Noe entered into the ark,
Matt. 24:39 And knew not until the flood came, and took them all away; so shall also the coming of the Son of man be
——————————————–
DON'T WAIT FOR THE LAST MINUTE
We are currently in the "Birth Pangs" of the coming "7 year TRIBULATION" period, where all the Nations on Earth will be subject to God's Wrath on an "UNGODLY" World. The Rapture of Jesus Christ Church is "TOTALLY" imminent; And what will follow after that will be massively more devastating that we are seeing right now (Read Revelation Ch 6 – 22) God is trying to get everyone's attention to the coming Judgements; He does not want "ANYONE" to perish, but all to come to repentance. He loves us, but will not stand idly by and watch the World, (His Creation) turn to sin and debauchery). We are currently living in a fallen "Satanic" World where "EVIL", is totally accepted, and God and his Love is being exponentially rejected. The time has come when God HAS TO intervene, and he is (The prophetic word listed in his Word the Bible is being fulfilled exponentially).