God Is Speaking Through World Headlines..Are You Listening?

282K subscribers
Please Help Support This Ministry:

https://www.paypal.me/watchman1963

Cash App : $watchman1963 Please subscribe to my backup channel:

https://www.youtube.com/channel/UC4nc…

Current Events Linked To Biblical Prophecies. Everything is unfolding just as the bible foretold. Wars, Volcanic Eruptions, Earthquakes, Extreme Weather, Christian Persecution, Violence and more!
————————————————
US Navy Deploys 3 Aircraft Carriers Back To The Philippines Seas As Duerte Invites US Navy Back!
————————————————
U.S. sanctions ICC over "witch-hunt"; Iran to execute CIA-Mossad Informant- TV7 Israel News 12.06.20

Today's top stories 12.06.20; 1) In a retaliatory response for the International Criminal Court's decision to investigate the U.S. military for alleged war crimes in Afghanistan – among others – the Trump Administration announced a series of sanctions against the court. 2) U.N. Secretary-General Antonio Guterres informed the world body's Security Council that debris of weapons that were used in several attacks against Saudi Arabia last year were of "Iranian origin." 3) The Islamic Republic's judiciary announced that it sentenced a man to death for allegedly providing information to the CIA and Mossad on the whereabouts of the former commander of the IRGC's Quds Force, Major General Qassem Suleimani.
————————————————
Barrage of Asteroids Headed Towards Earth as NASA Ramps Up Planetary Defense Network

153K subscribers
June 11, 2020: The U.S. planetary defense network issued a warning on June 8, that a series of 5 asteroids will soon be entering earth's backyard. This is the second consecutive week in which multiple asteroids have passed close to Earth.
————————————————
Frogs, Locusts, Hail, Pestilence, Lawlessness—Signs of the Last Days
•

Streamed live 16 hours ago

39.9K subscribers
Signs of Biblical plagues, Frogs, Corona-Hail, Locusts, Pestilence, Lawlessness, happening now pointing to coming fulfilment of nearing Revelation Prophecy at end of this age. Support this ministry so we can continue sharing signs of Biblical prophecy to the world, donate here: https://signsofthelastdays.org/produc…
————————————————
Watchman Report: Hybrids, Supersoldiers, & the Coming Genetic Apocalypse (Part 1)

173K subscribers
Watchman Report: Hybrids, Supersoldiers, & the Coming Genetic Apocalypse (Part 1)
————————————————
LATEST NEWS CLIPS – ARTICLES (SATURDAY 13th JUNE 2020)
(THE TRUTH WILL SET YOU FREE)
John 8:32 And ye shall know the truth, and the truth shall make you free.
John 3:21 But he that doeth truth cometh to the light, that his deeds may be made manifest, that they are wrought in God.
John 4:23 But the hour cometh, and now is, when the true worshippers shall worship the Father in spirit and in truth: for the Father seeketh such to worship him 
————————————————
WE PREACH THE BLESSED HOPE FOR THE FUTURE IN JESUS CHRIST OUR SAVIOUR
Rev. 3:3 Remember therefore how thou hast received and heard, and hold fast, and repent. If therefore thou shalt not watch, I will come on thee as a thief, and thou shalt not know what hour I will come upon thee.
Prov. 14:12  There is a way which seemeth right unto a man, but the end thereof are the ways of death.
Is. 52:10 The LORD hath made bare his holy arm in the eyes of all the nations; and all the ends of the earth shall see the salvation of our God
Jer. 25:31 A noise shall come even to the ends of the earth; for the LORD hath a controversy with the nations, he will plead with all flesh; he will give them that are wicked to the sword, saith the LORD
——————————————-
DAILY CHRISTIAN BIBLICAL QUESTIONS AND ANSWERS:
——————————————-
Why Keep Confessing?
https://gracethrufaith.com/ask-a-bible-teacher/why-keep-confessing/
QUESTION:    I love your site so much and know where to come when I have questions.
When Jesus died on the cross and paid our debt past-present and future why do we have to continually ask for forgiveness-repent our daily sins if they are already covered? I know about keeping in union with Jesus but asking Him over and over for forgiveness wouldn't that be like us not having faith we are already forgiven for them? Would it be showing that we don't believe that the future sins have been forgiven?
Do you think the Lord ever gets tired of us repeating the same thing over and over in our prayers and instead He would rather have prayers of praise from us and prayers to Him for others who don't have a relationship with him? Sometimes I feel like Jesus has heard the same thing from me so much I wonder if He is still listening. Thanks for always being there for our questions
ANSWER:    There are two levels of forgiveness. One brings us eternal life with God and the other brings us His blessing here on Earth. You can ask Him once and be assured of your salvation when you die or are raptured, but if you also want to maintain a relationship with him before you go to heaven, you have to confess each time you sin. It's like apologizing to a good friend if you do something that disappoints, embarrasses, or offends them.
There are four good reasons for confessing when we sin and none of them involves protecting our salvation because it doesn't need protecting. God does that. (2 Cor. 1:21) One reason is that it shows remorse for behavior that's not consistent with our relationship with the Lord, another is that relieves us of the guilt we feel when we act badly, third it helps us to see where our behavior needs to change in order to be more pleasing to the Lord, and fourth it helps maintain the flow of blessings we receive from Him.
If you find yourself confessing the same things over and over, then you may be identifying behavior that needs to change.
Only Saved If We Keep Confessing?
https://gracethrufaith.com/ask-a-bible-teacher/only-saved-if-we-keep-confessing/
QUESTION:    As always thank so much for your wonderful God given insight, you are truly blessed and I have been blessed through your teachings!! Recently you wrote an article about being saved, remaining saved…etc…the age old question….. Well, I have a question about this…I know we keep asking and asking but this is somewhat different.
I too believe that once we have been saved that regardless of our sins we are covered by the blood of Jesus. I believe that we cannot help but sin because our body is sinful. I've often heard, "You are saved as long as you ask forgiveness of your sins", or you repent. I was brought up to always repent of my sins so I ask forgiveness every night.
But…. If we are to believe that we are saved because we ask Jesus into our hearts then it should make sense that asking him to forgive us over and over again is like asking him to save us all over again. For example if someone lived their lives by the statement, "as long as you ask forgiveness of your sins" and got cut off at a traffic light began cussing out the driver and then had an accident and was killed instantly, that person could no way ask for forgiveness and would have unrepentant sin in their life as they died so would that person now become unsaved?
I only ask this because this statement is made over and over again and gosh what a burden one would have over their head every day of their lives. I'm not saying that we shouldn't repent once we are saved because I believe that it humbles us to repent and to have the Holy Spirit to search our hearts for any unrepentant sin. I'm just saying or asking why? Why put that big "if" in there?
ANSWER:    The people who do this fail to understand that there are two facets to our relationship with God. The first is our Union with Him. Union is permanent and eternal and was purchased for us at the cross. All the sins of our life, past present and future, were covered there. Once we've asked Jesus to be our Savior and have accepted Him as such, our position in eternity is guaranteed and we never have to worry about that again. (Ephesians 1:13-14)
The second facet of our relationship is called Fellowship. It's conditional and concerns our position with Him now, while we're on Earth. This part of our relationship is governed by our willingness to confess and be forgiven for the sins we commit after we're saved.
By failing to confess these sins as we go, we place ourselves out of fellowship with God and deprive ourselves of blessings we might have other wise had. This is why so many Christians live defeated lives in spite of the fact that the Bible promises us an abundant life. (John 10:10) When we confess we are forgiven and purified from all unrighteousness, and our relationship with God is restored (1 John 1:9)
The parable of the Prodigal son (Luke 15:11-32) is about this. The prodigal never stopped being his father's son (Union) and was immediately restored to his former position as soon as he confessed (Fellowship).
—————————————————–
NEWS CLIPS OBTAINED FROM MANY SOURCES – INCLUDING

Tracking bible prophecy.org
Rapture Ready News
Prophecyupdate.Com
Main News Channels
End Times Headlines
Prophecyupdateblogspot.com
Stevequayle.com
Gracethrufaith.com
Nowtheendbegins.com
Other Christian Sites
(CLICK ON) LATEST DAILY NEWS CLIPS:
ISRAEL NEWS:
ZECHARIAH 12:2-3
I AM GOING TO MAKE JERUSALEM A CUP THAT SENDS ALL THE SURROUNDING PEOPLES REELING … Zech. 12:2
God is in control, and He told the nations the consequences of dividing the Promised Land and declaring peace and safety on their own terms (Joel 3:1-2; I Thess. 5:3)
WORLD TERRORISM – WARS
GENERAL WORLD NEWS: AND CORONAVIRUS NEWS CLIPS:
WORLD FINANCE:
1Tim. 6:10 For the love of money is the root of all evil: which while some coveted after, they have erred from the faith, and pierced themselves through with many sorrows
MASSIVE EARTH CHANGES/EARTHQUAKES/VOLCANOES ETC:
2Chr. 7:13 If I shut up heaven that there be no rain, or if I command the locusts to devour the land, or if I send pestilence among my people;
2Chr. 7:14 If my people, which are called by my name, shall humble themselves, and pray, and seek my face, and turn from their wicked ways; then will I hear from heaven, and will forgive their sin, and will heal their land
CHRISTIAN AND RELIGIOUS WORLD NEWS:
Matt. 24:9 Then shall they deliver you up to be afflicted, and shall kill you: and ye shall be hated of all nations for my name's sake.
Matt. 24:10 And then shall many be offended, and shall betray one another, and shall hate one another
EXTRA WORLD – ALTERNATIVE NEWS: AND CORONAVIRUS NEWS CLIPS:
Please keep in mind that this collection of News Articles is mainly concerning America, but also take note that what happens in America will also "Dramatically" affect Australia and the rest of the World "Massively".
————————————————-
WORLD – PROPHETIC NEWS ARTICLES PRESENTATION (SATURDAY 13th JUNE 2020)
MIDDLE EAST AND WORLD WAR LOOMING THE BUILD UP TO PSALM 83  – ISAIAH 17 AND GOG OF MAGOG WARS E

ZEKIEL 37-38

:
THE WHOLE WORLD IS UNSTABLE FINANCIALLY, POLITICALLY, PHYSICALLY, MORALLY, GODLY: – AND BECOMING MORE SO DAILY. (WE ARE IN THE BEGINNING OF SORROWS (MATT 24:8)
THE BIBLE STATES THAT IT WILL ONLY GET WORSE BEFORE THE START OF THE TRIBULATION OF MANKIND – (REVELATION 6)
But before that we have to go through the Birth Pangs, leading up to the Tribulation of Mankind; and I feel that the beginning of Matthew 24 explains that time very well.
Matt. 24:6 And ye shall hear of WARS AND RUMOURS OF WARS: see that ye be not troubled: for all these things must come to pass, but the end is not yet.
Matt. 24:7 FOR NATION SHALL RISE AGAINST NATION, AND KINGDOM AGAINST KINGDOM: and there shall be famines, and pestilences, and earthquakes, in divers places.
————————————————-
GENERAL PROPHETIC NEWS SECTION:
————————————————-
CHINA AND RUMORS OF WAR
https://prophecyupdate.blogspot.com/ – David Archibald
Vietnam has 49 bases in the South China Sea claimed by China, and of course, they were there a long time before the Chinese arrived. The continued existence of the Vietnamese bases makes a mockery of China's claim to the South China Sea, and so they must be eliminated. To that end China is likely to perform a rerun of its 1989 invasion of Vietnam and force Vietnam to give up its South China Sea bases in return for peace. If successful, China would then go on to make demands of other countries and this would be the major turning point in modern history.
An informal group of four countries known as the Quad — India, Japan, the United States, and Australia — are the front line against China. Plus Vietnam which has precluded itself from having foreign military bases on its soil, though American contractors have been seen near Da Nang. The Quad is much bigger and more powerful than China. Only a little needs to be done to prevail against China, but it is necessary for that little to be done.
China has already done plenty of nasty things so far this year, not least of which was the escape of one of their bio-weapons, killing more than 400,000 non-Chinese. But they are also intentionally torching their diplomatic relationships with the wider world. Even Sweden has had enough and closed all the Confucius Institutes in that country. So why do that? When regimes run out of legitimacy, their last resort is to start a war. Increased belligerence is necessary to sell war as the solution.
There is a rumor that China has moved two to four divisions to the border with Vietnam, of which one or more is armored. China has announced that it will be conducting amphibious landing drills in the South China Sea this summer, which may be the cover for a surprise attack on Vietnam's 49 bases.
It is time for the Department of Defense to update Know Your Enemy: Japan for this century's main villain. Most of the scripting from the original can be retained for the new production, and one line can be used unaltered: "Defeating this nation is as necessary as shooting a mad dog in your neighborhood."
It is also not too early to start imagining what the peace settlement with China will look like. With respect to the South China Sea, Vietnam would have the Paracel Islands returned to it. In the Spratly Islands, China has three big bases – Fiery Cross, Subi and Mischief Reefs, each with a 8,500 foot runway and a large anchorage, and four smaller bases. The best way to divvy them up for a permanent anti-China grouping would be:
Vietnam                     Fiery Cross Reef
                                    Cuateron Reef
Japan                          Subi Reef
                                    Gaven Reef
United States            Mischief Reef
                                    Hughes Reef
                                    Johnson South Reef
—————————————————
RUSSIA RESPONDS TO NATO NAVAL WARGAMES:
Russia has responded to NATO naval wargames in the Baltic Sea by sending a dozen combat jets to embark on practice strikes on marine targets in the area, its military confirmed. 
The move comes just a day after NATO  kicked off its annual military exercises in the Sea, in what will have been interpreted as a warning to Putin's forces stationed nearby.
And it appears Putin got the memo, after Russia's Baltic Fleet revealed in a statement that a dozen of its Su-24, Su-27 and Su-30 aircrafts practised the strikes on Thursday.
Relationships between Russia and the West have become increasingly fraught over the years, including after Russia seized the Ukraine's Crimean Peninsula in 2014 and following Moscow's support for a separatist insurgency in eastern Ukraine.
Moscow has also repeatedly voiced concern over the deployment of NATO forces near Russian borders, describing it as a threat to its security.  Russia and the alliance have also blamed each other for conducting destabilising military exercises near borders. 
The US and NATO allies have repeatedly said that Russian fighter jets have performed unsafe maneuvers while shadowing their planes – accusations that the Russian military has rejected. 
The NATO exercises will see twenty eight ships and aircraft from 19 countries take part in ten days of exercises along with 3,000 personnel, which are designed to test their ability to work together to combat threats.
Included will be forces from the UK, US, France and Germany – but also Baltic states Estonia, Latvia and Lithuania, which are considered the most vulnerable to the threat of Russian invasion. 
—————————————————
ABBAS MAKING PREPARATIONS FOR ANOTHER INTIFADA?
https://prophecyupdate.blogspot.com/ – By JNS 
The Palestinian Authority has begun to hide sensitive documents as it braces for possible violence if Israel applies sovereignty over the Jordan Valley, and parts of Judea and Samaria, according to Israeli media reports on Tuesday.
The Palestinian leadership directed its security forces, the Muhabarat, to hide documents in at least two cities, according to Channel 12.
The last time such a directive was given was in September 2000, the beginning of the Second Intifada, a violent Palestinian uprising that lasted from 2000 until 2005.
Palestinian sources say the move is preparation by the P.A. for a deterioration in the security situation following the application of Israeli law in the above areas under the aegis of the U.S. "Peace to Prosperity" plan.
Israeli Prime Minister Benjamin Netanyahu has said he will begin to implement the plan to apply Israeli law to Jewish communities in Judea and Samaria starting on July 1.
————————————————
NTEB PROPHECY NEWS PODCAST: They All Lied To Us About Coronavirus To Justify The Global Lockdowns, Here Is What Will Likely Happen Next
https://www.nowtheendbegins.com/nteb-prophecy-news-podcast-they-all-lied-about-coronavirus-justify-global-lockdowns-here-what-will-likely-happen-next/ – by Geoffrey Grider June 12, 2020
On this episode of the NTEB Prophecy News Podcast, we will examine everything that has transpired to date thus far in 2020, and show you how it was all preplanned and calculated to produce the desired effect. They needed to lock us down for a variety of reasons, all of which we will discuss on today's podcast. But the worst part is that it is not over, we have just reached the next phase of it. It is all connected, and it is all brought to us by the same people, who are working in concert to forward the same agenda.
NOW THE END BEGINS SHARE:
The worst part is that it is not over, we have just reached the next phase of it. It is all connected, and it is all brought to us by the same people, who are working in concert to forward the same agenda.
We were told that we would not be allowed into the hospital to say goodbye to our dying loved ones because it was 'too dangerous', yet tens of thousands of rioters flood the streets with the government's approval. We were told that funeral would not be allowed because of 'social distancing safety precautions', then watched at George Floyd was given 4 funerals attended in huge numbers with almost no one social distancing or wearing a mask. Starting to feel like you've been lied to? It gets worse.
"For thus saith the LORD of hosts, the God of Israel; Let not your prophets and your diviners, that be in the midst of you, deceive you, neither hearken to your dreams which ye cause to be dreamed. For they prophesy falsely unto you in my name: I have not sent them, saith the LORD." Jeremiah 29:8,9 (KJB)
On this episode of the NTEB Prophecy News Podcast, we will examine everything that has transpired to date thus far in 2020, and show you how it was all preplanned and calculated to produce the desired effect. They needed to lock us down for a variety of reasons, all of which we will discuss on today's podcast. But the worst part is that it is not over, we have just reached the next phase of it. It is all connected, and it is all brought to us by the same people, who are working in concert to forward the same agenda.  This podcast begins LIVE starting at Noon EST today, please join us!
(COPY/PASTE LINK BELOW FOR PODCAST)
https://www.nowtheendbegins.com/nteb-prophecy-news-podcast-they-all-lied-about-coronavirus-justify-global-lockdowns-here-what-will-likely-happen-next/
STUDY HELPS AND LINKS FOR TODAY'S PODCAST
WE HAVE GREATLY EXPANDED OUR PROGRAMMING, TAKE A LOOK!
————————————————
Are you ready for the next wave of COVID-19?  Actually, the mainstream media is telling us that it is already here, and that has sparked another round of fear and panic on Wall Street.  But the fact that the number of confirmed cases is rising again should not surprise anyone.  As restrictions were lifted, it was inevitable that the virus would begin spreading more rapidly, and that is precisely what we have witnessed.  During the 24 hour period that just ended, there were more than 136,000 new cases reported around the globe, and that is the highest one day total that I have seen so far.  Here in the United States, there were 23,300 newly confirmed cases, and that represented an increase of over 2,000 from the previous 24 hour period.  Concern that this could be the dreaded "second wave" that the mainstream media keeps talking about pushed stock prices dramatically lower on Thursday… (

READ MORE…

)
————————————————
Urban communities all over the U.S. are now facing the possibility of a mass exodus of businesses, and many local leaders are freaking out because they realize what such a mass exodus will mean for their cities.  In the aftermath of George Floyd's death, peaceful protests were held in more than 300 cities all across America, and a recent CNN poll found that 84 percent of all Americans supported those peaceful protests.  Unfortunately, rioting, looting and violence also erupted in major cities from coast to coast, and very little was done to suppress that violence.  As a result, the core areas of many of our largest cities now resemble war zones, and in the months ahead there will be a constant threat that the violence could flare up again at any time. (

READ MORE…

)
————————————————
Protesters in Seattle decided that they were going to give us a living, breathing example of how the world should really operate.  The police were completely kicked out of a six block area of downtown Seattle, and armed guards were posted at all the entrances to the "Capital Hill Autonomous Zone" in order to make sure that their "utopia" would not be interrupted.  At first, people were dancing and singing in the streets, free food was being passed out to everyone, gardens were being started, and free movies were being played at night under the stars.  It was such a glorious beginning for "CHAZ", but within hours major problems began to develop. (

READ MORE…

)
————————————————
2020 has been quite a year so far.  It has been one nightmare after another, and yet the economic optimists continue to insist that economic activity will soon snap back to normal levels somehow.  So the economic optimists aren't really alarmed by the fact that the core areas of our major cities have been torched, gutted and looted by rioters, because they assume that all of this violence is just a temporary phenomenon and that any damage that has been done can be repaired.  And they aren't really alarmed by the fact that the COVID-19 pandemic is starting to escalate again.  In fact, over the last seven days we have seen the number of newly confirmed cases around the globe hit levels that we have never seen before.  They just assume that "the worst is behind us" and that the vast majority of the businesses and jobs that have been lost during this pandemic will be quickly recovered. (

READ MORE…

)
—————————————————
SEATTLE'S AUTONOMOUS ZONE NOW HAS WARLORD, BARRIERS (WALLS), 'POLICE'
https://prophecyupdate.blogspot.com/ – Brock Simmons 
The nation of CHAZ (Capitol Hill Autonomous Zone) in what used to be Seattle was set up by antifa earlier this week.
CHAZ has its first self declared dictator/warlord. Seattle based rapper Raz Simone evidently deputized himself and his crew, and they are patrolling the streets, regulating any unauthorized activity in the Capitol Hill Autonomous Zone.
Raz Simone, a Seattle local, stated he belongs to the "People's Force," a replacement for Seattle PD in #FreeCapitolHill. On June 8th in a live video he advised that unfamiliar faces should be stopped, questioned, and checked to see if they're armed, similar to "Stop and Frisk."
They've already started assaulting people who are engaging in unauthorized activity:
A Seattle local named Raz Simone established himself and his crew as the police of the Capitol Hill Autonomous Zone. He's a warlord, and his crew is assaulting anyone who steps out of line.
Unlike real police, there's no accountability or discipline. It's just violence.
They've already started assaulting people who are engaging in unauthorized activity:
Note that they even announce themselves as "the police of the community now"
They need a system. They need vetted, easily identifiable people enforcing laws. They might call them something like "police" and uniform them. Then, a system to adjudicate violations. They might call them something like "courts." There might be a place that has those already.
So basically they've declared themselves to be the authority, and they operate with impunity, as they go around assaulting whomever they deem to be breaking laws that don't exist.
—————————————————
'ALL IN THIS TOGETHER'?
https://prophecyupdate.blogspot.com/ – By Daniel Greenfield
 "We're All In This Together," the sappy title of one of several bad songs, has become the Ministry of Information slogan of the pandemic. You hear it while shopping for groceries at the supermarket, see it on billboards that tell you to social distance your way off the street, and in every single ad on TV.
And then, after months of being locked indoors and that we were out to kill grandma if we left the house, the same media lauded massive numbers of rioters crowding together to curse the cops.
The political fiction of the pandemic died once its administrators found a shiny new fascist object.
Mayor Bill de Blasio went from threatening the Orthodox Jewish community for holding a funeral to appearing without a mask at an anti-police rally even as much of New York City is still shut down.
"Mr. Mayor, are we in a pandemic or not? And do we have one set of rules for protesters and another for everyone else?" Hamodia, an Orthodox Jewish publication, asked De Blasio.
"When you see a nation… grappling with… 400 years of American racism, I'm sorry, that is not the same question as… the devout religious person who wants to go back to services," he snapped back.
Governor Murphy described anti-lockdown and anti-police protests as being in "different orbits".
Just to be clear, we're not all in this together. And we never were. Social distancing doesn't apply when you're burning down cities, you can only get sick when you're praying to G-d or burying your dead.
The lockdowns existed at the pleasure of the politicians implementing them. And when the politicians found a lefty cause that they really liked, the rioters and looters were exempted from social distancing like kids told that they can leave algebra class early on Tuesday to go protest for the environment.
Lockdowns were always for little people. Not for celebrities, politicians or political radicals.
—————————————————
https://prophecyupdate.blogspot.com/ – Tyler Durden
The world has entered a critical period, as depression unfolds, a virus pandemic rages, socio-economic chaos will flourish to unmanageable levels for governments and central banks.
UN secretary-general, Antonio Guterres, warned Tuesday that the world is on the brink of the worst food crisis ever witnessed in the post-World War II era. 
Guterres said the virus pandemic could push more than 50 million into instant poverty, further saying countries must act now to shore up food security or risk imminent crisis: 
"Unless immediate action is taken, it is increasingly clear that there is an impending global food emergency that could have long term impacts on hundreds of millions of children and adults," he said in a video message on Tuesday. "We need to act now to avoid the worst impacts of our efforts to control the pandemic."
Guterres pointed out that millions were already suffering from hunger and malnutrition before the pandemic. Now a public health crisis, coupled with a worldwide depression, has triggered a perfect storm of extreme poverty and hunger that could generate a sustained period of social unrest. 
He said countries with abundant food supplies could be at risk for disruption. Already, the US has seen some meat and food processing plants shutter operations due to virus-related reasons, resulting in shortages of certain food products and rising food inflation. 
"Our food systems are failing, and the COVID-19 pandemic is making things worse," he said.
Maximo Torero, the chief economist of the UN Food and Agriculture Organization, said the world's global food system is under unprecedented threat, never before seen in recent memory, as lockdowns limited people's ability to harvest and buy and sell food. 
"We need to be careful," Torero said. "This is a very different food crisis than the ones we have seen."
WHO states a "triple menace" is playing out in East Africa: COVID-19, Locusts, and heavy rains. 
To make matters worse for Africa, in the western part of the country, another "triple threat" is playing out of COVID-19, Ebola, and Measles, along with months of armed conflict. 
If the global food crisis worsens, there's going to be a lot of hangry people out there that governments and central bankers just can't simply print food like they can print money. 
—————————————————
Over 95% of "COVID Deaths" recorded in England and Wales had potentially serious comorbidities, according to statistics released by NHS England.
The latest figures make for pretty stark reading. Or, rather, they would make for stark reading…if they didn't follow the exact same pattern already shown in other nations around the world.
Simply put: Of the 27045 deaths with Covid19 in English hospitals (up to June 3rd), only 1318 had no pre-existing conditions. That's less than 5%.
This mirrors, almost exactly, the statistics reported in Italy back in March.
Christopher Bowyer has made some great graphs for the figures at Hector Drummond Magazine, none more impactful than this this:
Those big green bars are all the people who died "with" Covid19 AND some other serious disease. The little yellow bars are the people who died with Covid19 and nothing else.
In fact, the 25,727 other cases were listed as having over 42,000 comorbidities. That's almost 2 each (the report itself points out that many patients had multiple conditions). This, again, aligns completely with the Italian figures which said over 80% of fatalities had at least 2 comorbidities.
What are these comorbidities? We don't know. Not entirely specifically. The report lists ischemic heart disease, chronic kidney disease, asthma and dementia among others. But it also lists nearly 19,000 "other" conditions, presumably including liver failure, emphysema, AIDS, ALL forms of cancers and literally potentially thousands of other diseases.
Implicit in this is the possibility that these diseases were the actual cause of death, and that Covid19 played no direct role at all.
Further, the PCR test for coronavirus can return false positives in up to 80% of cases, so it's entirely possible the majority of these deaths never even had the virus.
This isn't breaking news. We have covered this numerous times.
No matter how you switch them around the Covid numbers, as they currently stand, will never add up.
—————————————————
https://prophecyupdate.blogspot.com/ – Eric Cortellessa 
 Policy makers and diplomats in Washington are increasingly warning that the Israeli government's plans to annex parts of the West Bank, backed by the US, would spark a crisis and damage the possibility of a two-state solution.
With Prime Minister's Benjamin Netanyahu's July 1 start date fast approaching, multiple stakeholders in the conflict have pleaded with the Trump administration and members of Congress this week to oppose Netanyahu's vow to extend Israeli sovereignty to the settlements and the Jordan Valley.
On Monday, Jordan's Ambassador to the United States Dina Kawar joined other officials from Amman in warning that the Hashemite Kingdom would re-evaluate its 1990s-era peace agreement with Israel if it were to go through with annexation.
"When we signed the treaty in 1994, the euphoria of peace, the trust that was existing then — the idea of this cooperation, between the Jordanians, the Palestinians, and Israel — it was some beautiful dream that we had then," Kawar told the American Jewish Committee during a Zoom teleconference.
"And now, when you look [at] where we're going, I ask myself, What for? Is it something that the Israelis want going toward this eventual situation? Is it something that we can impose on the Palestinians? And is it something that's safe for us as Jordanians?"
Under a coalition deal between Netanyahu and Defence Minister Benny Gantz, Israel's government can pursue annexation backed by the US starting July 1. The Trump administration has indicated it will not oppose Israeli moves to annex lands that would become part of the country under its peace plan, which envisions a Palestinian state on some 70 percent of the West Bank, pocked with Israel settlement panhandles and enclaves.
The plan has been met with vociferous opposition in Europe, some of the Arab world and domestically, with warnings that it could add to instability in the region, lead to further international isolation of Israel and damage Israel's democratic character.
Netanyahu and many on the Israeli right have defended the annexation moves as long-sought recognition of a reality on the ground after decades of settlement building and military occupation of the West Bank, with peace efforts long moribund due to Palestinian intransigence.
—————————————————
https://prophecyupdate.blogspot.com/ – Cnaan Liphshiz
 The World Council of Churches is asking European diplomats to punish Israel with sanctions if it annexes West Bank lands. The request has triggered a heated debate in Christian circles.
The call to punish Israel came last month in a letter to EU foreign ministers from the Geneva headquarters of the council, an umbrella body established in 1948 that now has 350 member churches with about 500,000 followers among them. The Catholic Church is not a member.
If Israel annexes land, the letter said, "the EU must surely suspend the EU-Israel Association Agreement," a reference to a 1995 contract that promotes trade between the bloc and the Jewish state. In addition, the EU should apply sanctions on Israel "at least commensurate with those adopted by the EU in response to Russia's annexation of Crimea."
"The unilateral annexation of yet more of the territory that remains to Palestinians cannot lead to justice or to peace, but only to greater injustice," the church body wrote.
In recent years, the council has been accused of pursuing an anti-Israel agenda, a claim rejected by its leaders.
In 2019, it emerged that the council had gathered information for years on the Israeli army's actions in land that the council and international community regards as occupied, with activists masquerading as tourists.
—————————————————
https://prophecyupdate.blogspot.com/ – CGTN Africa
Uganda on Wednesday said it was preparing to take on a looming invasion of desert locusts from neighboring Kenya where they are already causing havoc.
The Minister of Agriculture Vincent Ssempijja said that scientists warned that the country would be invaded by billions of the migratory inserts that are hatching in Kenya.
The country, according to the Ministry of Agriculture, has already faced three waves of the destructive insects' invasion since this year started. The swarms have spread to 26 districts in the country.
Ssempijja, when receiving a donation from China to boost the country's efforts to contain the insects, said the country is already building up its defense line to limit the impact of the locusts.
"The invasion could have severe consequences for agriculture-based livelihoods and also severely threaten food and nutrition security for about 1.3 million people in Karamoja and Teso regions alone," Querido said. Karamoja and Teso are in the north eastern and eastern part of the country respectively.
"FAO recently renewed its commitment to addressing this crisis and will revise the appeal for Uganda to include cash assistance to 10,000 households, supplementary livestock feed for 19,000 households and comprehensive re-engagement farming packages for 22,000 households in order to protect and recover livelihoods," he added.
Uganda already deployed over 2,000 soldiers and 835 civilian personnel, including agriculture extension officers. Both aerial and ground spraying is ongoing.
Jaipur, Jun 9 (PTI) Centre"s Locust Warning Organization will press into service 25 drones and buy 60 more vehicle-mounted insecticide spraying machines to counter the attack of locust swarms in the near future, an official said on Tuesday.
Authorities are worried that millions of locusts may enter India along with monsoon winds from the Arabian Sea to destroy kharif crops.
"The locust swarms may attack in late June and early July. There is every possibility that locust swarms will come towards India from African countries along with monsoon winds rising from the Arabian Sea," K L Gurjar, Deputy Director of the Faridabad-based Locust Warning Organisation (LWO), told PTI.
He said the summer and rainy weather is favourable for locusts and they move from one place to another during this time, travelling 150 km in a day.
India faced a locust attack last month and the swarms reached Jaipur for the first time. Swarms of locusts travelled through several areas of Rajasthan, Madhya Pradesh, Maharashtra and Uttar Pradesh amid their worst invasion in years.
The swarms entered Rajasthan in April from Pakistan and then spread to areas across the western states, helped by strong winds.
Gurjar said the LWO is making full preparations at its level. For the first time, a team of 25 drones is being prepared to fight the locust swarm, which will be ready in a day or two. It will be used for spraying insecticides. Apart from this, the organization will get 60 more vehicle-mounted sprayers by the end of this month.
State Agriculture Commissioner Dr Omprakash told PTI that the Food and Agriculture Organization of the United Nations is predicting that grasshoppers will come so "we have made full preparations".
Around 800 tractor-mounted sprayers were already being used, and now the district collectors have been authorized to take into service more such vehicles as per the requirement.
He said there is no dearth of resources to counter attack locust swarms. The state government has already given about Rs 6.5 crore to the districts. The department has asked for around Rs 4 crore additionally.
The government has decided to purchase 100 fire fighting vehicles from the Disaster Relief Fund (SDRF), which can also be used for locust control.
In a meeting with Chief Minister Ashok Gehlot recently, State Agriculture Minister Lalchand Kataria said a large number of locust swarms could come to Rajasthan in the coming days. He said swarms are breeding in African countries.
A large number of these swarms are expected to reach Rajasthan. In such a situation, a district-wise strategy will have to be made to deal with them, Kataria said. PTI PP AG CK
—————————————————
CHILLING FACTS ABOUT THE "GREAT WHITE THRONE JUDGMENT"
https://endtimeheadlines.org/2020/06/chilling-facts-about-the-great-white-throne-judgment/ – Jun 12, 2020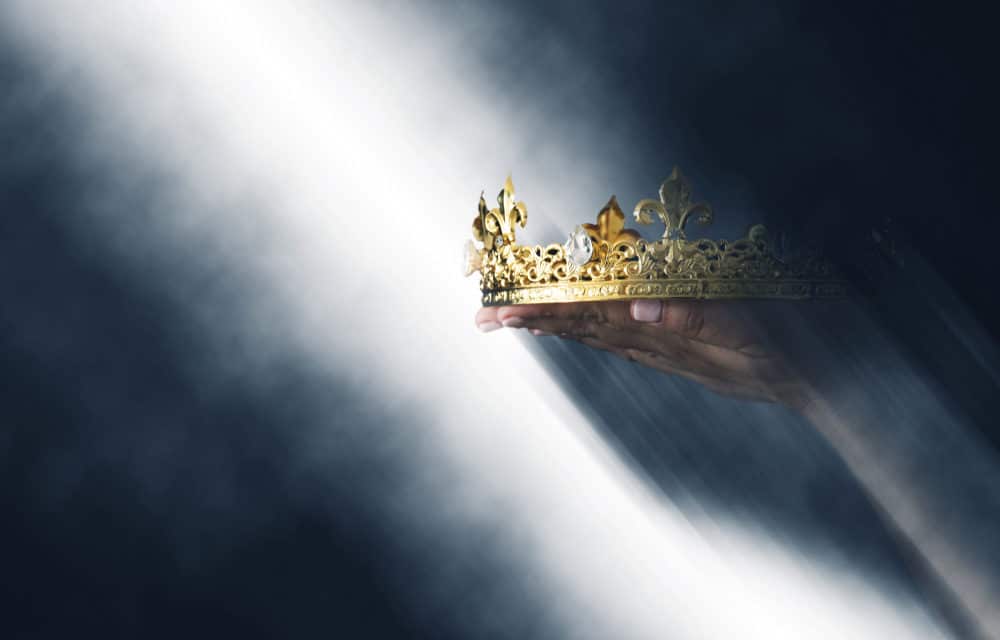 (OPINION) ETH – "Then I saw a great white throne and Him who sat on it, from whose face the earth and the heaven fled away. And there was found no place for them. And I saw the dead, small and great, standing before God, and books were opened. And another book was opened, which is the Book of Life. And the dead were judged according to their works, by the things which were written in the books. The sea gave up the dead who were in it, and Death and Hades delivered up the dead who were in them. And they were judged, each one according to his works. Then Death and Hades were cast into the lake of fire. This is the second death. And anyone not found written in the Book of Life was cast into the lake of fire. – Revelation 20:11-15
The passage above describes one of the most terrifying events that will take place in the future regarding a final judgment for all men, both believers, and unbelievers, This will be that final day when all humanity will stand before Christ and be judged for his or her deeds. I want to give you seven things that will take place on that day:
1– ALL WILL STAND BEFORE THIS JUDGEMENT

The Bible makes this clear in the scripture when it says that "I saw the dead, small and great, standing before God". It is a terrifying thought to know that all humanity will one stand before the creator of the Universe and give an account.
2– BOOKS WILL BE OPENED INCLUDING THE BOOK OF LIFE
This is very interesting that books will be opened during the "Great White Throne" because many have speculated on what these books are that are being opened but the Bible actually mentions multiple books in Heaven from the "Book of Life" to the "Book of Remembrance". Notice the scriptures states that books will be opened and then the "Book of Life" and that brings me to the next point.
3 – THE DEAD WILL BE JUDGED BY WHAT IS WRITTEN IN THESE BOOKS
The Word of the Lord states that when these books are opened that humanity will be judged by the contents that they will contain. The Book of Revelation clearly states that we will be judged according to our works. I believe this coincides with what the Apostle Paul spoke of in the New Testament to the Church of Corinth when he stated:
"Each one's work will become clear; for the Day will declare it, because it will be revealed by fire; and the fire will test each one's work, of what sort it is. If anyone's work which he has built on it endures, he will receive a reward. If anyone's work is burned, he will suffer loss; but he himself will be saved, yet so as through fire." 1 Corinthians 3:13-15
4 – THE SOULS OF THE DEAD THAT ARE IN HELL WILL STAND BEFORE THIS JUDGEMENT

What's fascinating to me about this is the fact that there will be people that are already in Hell and have been there since the time of their death but will be brought up out fo this compartment that I believe is located under the earth and will be judged one final time.
5 – Those who were in Hell not found in the "Book of Life" will be cast in the Lake of Fire
The final thing that will take place is that all those who will be brought up from Hell will suffer a second and final death when they are thrown into the Lake of Fire that burns for eternity. This will also be the final judgement for all those whose names will not be found in the registry of Heaven, which is the "Book of Life" The most important thing any individual on this side of eternity can do is to assure that their names are found in this book and the way that happens is by repenting and putting your faith and trust in the Lord Jesus Christ for your salvation. Please do not put this off but make this decision now!
"That if you confess with your mouth the Lord Jesus and believe in your heart that God has raised Him from the dead, you will be saved. For with the heart one believes unto righteousness, and with the mouth, confession is made unto salvation".– Romans 10:9-10
CONCLUSION –
Interestingly, I have always been taught for years that believers will be judged before this great white throne judgment but there is only one problem with that when you read the passage it clearly states:
"And I saw the dead, small and great, standing before God, and books were opened. And another book was opened, which is the Book of Life. And the dead were judged according to their works, by the things which were written in the books.
Then read the next portion. Of scripture following that.
"The sea gave up the dead who were in it, and Death and Hades delivered up the dead who were in them. And they were judged, each one according to his works."
Then Death and Hades were cast into the lake of fire. This is the second death. And anyone not found written in the Book of Life was cast into the lake of fire.
This is clearly two separate groups being judged. The first group is the believes and the second group is the unbelievers. Notice that when the first group is judged that it never mentions them being thrown into the Lake of Fire or being brought up from Hell. However, the second group is brought up from Hell, judged and thrown into the Lake of Fire. Two separate groups, two separate outcomes
————————————————
JESUS CHRIST RETURN FOR HIS CHURCH IS "IMMINENT"
Matt. 7:27 And the rain descended, and the floods came, and the winds blew, and beat upon that house; and it fell: and great was the fall of it.
Matt. 24:38 For as in the days that were before the flood they were eating and drinking, marrying and giving in marriage, until the day that Noe entered into the ark,
Matt. 24:39 And knew not until the flood came, and took them all away; so shall also the coming of the Son of man be
——————————————–
DON'T WAIT FOR THE LAST MINUTE
We are currently in the "Birth Pangs" of the coming "7 year TRIBULATION" period, where all the Nations on Earth will be subject to God's Wrath on an "UNGODLY" World. The Rapture of Jesus Christ Church is "TOTALLY" imminent; And what will follow after that will be massively more devastating that we are seeing right now (Read

Revelation Ch 6 – 22

) God is trying to get everyone's attention to the coming Judgements; He does not want "ANYONE" to perish, but all to come to repentance. He loves us, but will not stand idly by and watch the World, (His Creation) turn to sin and debauchery). We are currently living in a fallen "Satanic" World where "EVIL", is totally accepted, and God and his Love is being exponentially rejected. The time has come when God HAS TO intervene, and he is (The prophetic word listed in his Word the Bible is being fulfilled exponentially).