2020…Convergence Of Prophecy..End Times Birth Pains Are Increasing

279K subscribers
 

Please Help Support This Ministry:

https://www.paypal.me/watchman1963

Cash App : $watchman1963 Please subscribe to my backup channel:

https://www.youtube.com/channel/UC4nc…

Current Events Linked To Biblical Prophecies. Everything is unfolding just as the bible foretold. Wars, Volcanic Eruptions, Earthquakes, Extreme Weather, Christian Persecution, Violence and more!
7 For nation will rise against nation, and kingdom against kingdom. And there will be famines, pestilences,[b] and earthquakes in various places. 8 All these are the beginning of sorrows. 9 "Then they will deliver you up to tribulation and kill you, and you will be hated by all nations for My name's sake. 10 And then many will be offended, will betray one another, and will hate one another.
11 Then many false prophets will rise up and deceive many. 12 And because lawlessness will abound, the love of many will grow cold. 13 But he who endures to the end shall be saved. 14 And this gospel of the kingdom will be preached in all the world as a witness to all the nations, and then the end will come.
————————————————–
Russia-Turkey declare Syria ceasefire: Israel braces for COVID19 Outbreak – TV7 Israel News 06.03.20

Today's top stories 06.03.20; 1) Jerusalem is ratcheting-up its efforts to diminish the impact of the Coronavirus throughout the Jewish State. 2) Six Israelis that were under quarantine for 29 days in the Israeli Sheba Medical Center, after testing positive for the coronavirus, were finally released – last night – completely healthy. 3) A ceasefire is seemingly holding in the Syria's northwestern Idlib region, after Turkish President Recep Tayyip Erdogan and his Russian counterpart Vladimir Putin reached a joint arrangement for the war-torn country.

#IsraelNews #tv7israelnews #newsupdates
————————————————–
Door to Europe | Does Turkey want more money from EU to stop migrants?
————————————————–
HIV & Ebola-Like Mutations In COVID-19 Imply A Lab—Signs of the Last Days
•

Streamed live 16 hours ago

39.8K subscribers
 

Reports say COVID-19 strangely contains HIV & Ebola-like mutations making it extremely contagious & its suspicious to see these properties in a coronavirus implying its synthetic as HIV drugs seem effective treatment. Support this ministry so we can continue sharing signs of Biblical prophecy to the world, donate here:

https://signsofthelastdays.org/produc…
————————————————–
LATEST NEWS CLIPS – ARTICLES 07th MARCH 2020
WE PREACH THE BLESSED HOPE FOR THE FUTURE IN JESUS CHRIST OUR SAVIOUR
1Cor. 12:3 Wherefore I give you to understand, that no man speaking by the Spirit of God calleth Jesus accursed: AND THAT NO MAN CAN SAY THAT JESUS IS THE LORD, BUT BY THE HOLY GHOST.
"Behold, I come like a thief! Blessed is he who stays awake and keeps his clothes with him, so that he may not go naked and be shamefully exposed."
"And you know what is restraining him now so that he may be revealed in his time. For the mystery of lawlessness is already at work. Only he who now restrains it will do so until he is out of the way."
—————————————-
JESUS CHRIST RETURN FOR HIS CHURCH IS "IMMINENT"
Matt. 7:27 And the rain descended, and the floods came, and the winds blew, and beat upon that house; and it fell: and great was the fall of it.
Matt. 24:38 For as in the days that were before the flood they were eating and drinking, marrying and giving in marriage, until the day that Noe entered into the ark,
Matt. 24:39 And knew not until the flood came, and took them all away; so shall also the coming of the Son of man be
——————————————–
DON'T WAIT FOR THE LAST MINUTE
We are currently in the "Birth Pangs" of the coming

"7 year

TRIBULATION"

period, where all the Nations on Earth will be subject to God's Wrath on an "UNGODLY" World. The Rapture of Jesus Christ Church is "TOTALLY"

imminent;

And what will follow after that will be massively more devastating that we are seeing right now (Read Revelation Ch 6 – 22) God is trying to get everyone's attention to the coming Judgements; He does not want "ANYONE" to perish, but all to come to repentance. He loves us, but will not stand idly by and watch the World, (His Creation) turn to sin and debauchery). We are currently living in a fallen "Satanic" World where "EVIL", is totally accepted, and God and his Love is being exponentially rejected. The time has come when God HAS TO intervene, and he is (The prophetic word listed in his Word the Bible is being fulfilled exponentially).
——————————————————
Rom. 1:18 For the wrath of God is revealed from heaven against all ungodliness and unrighteousness of men, who hold the truth in unrighteousness;
Rom. 2:5 But after thy hardness and impenitent heart treasurest up unto thyself wrath against the day of wrath and revelation of the righteous judgment of God
Eph. 5:6 Let no man deceive you with vain words: for because of these things cometh the wrath of God upon the children of disobedience.
Col. 3:6 For which things' sake the wrath of God cometh on the children of disobedience:
James 1:20 For the wrath of man worketh not the righteousness of God.
Rev. 14:10 The same shall drink of the wine of the wrath of God, which is poured out without mixture into the cup of his indignation; and he shall be tormented with fire and brimstone in the presence of the holy angels, and in the presence of the Lamb:
Rev. 14:19 And the angel thrust in his sickle into the earth, and gathered the vine of the earth, and cast it into the great winepress of the wrath of God.
Luke 21:25 And there shall be signs in the sun, and in the moon, and in the stars; and upon the earth distress of nations, with perplexity; the sea and the waves roaring;
Luke 21:26 Men's hearts failing them for fear, and for looking after those things which are coming on the earth: for the powers of heaven shall be shaken
Luke 12:37 Blessed are those servants, whom the lord when he cometh shall find watching: verily I say unto you, that he shall gird himself, and make them to sit down to meat, and will come forth and serve them
——————————————————
SO WON'T YOU ACCEPT JESUS NOW AND BE REMOVED FROM THAT EVENT  (OF TRIBULATION) AND LIVE FOREVER WITH JESUS IN THE FAMILY OF GOD THIS WORLD IS IN "DISTRESS" AND IT WILL SOON BE IN TRIBULATION?
2 "(For he saith, I have heard thee in a time accepted, and in the day of salvation have I succoured thee: behold, now is the accepted time; behold, now is the day of salvation.)" (2nd Corinthians 2:6)
——————————————-
DAILY CHRISTIAN BIBLICAL QUESTIONS AND ANSWERS:
——————————————-
I'm Perplexed
https://gracethrufaith.com/ask-a-bible-teacher/im-perplexed/
QUESTION:    I'm writing because I've been rather perplexed for quite some time over the issue of those who profess Christ as Savior yet their behavior does not reflect having the Holy Spirit inside them. I'm certainly not standing in judgment because I too am a wretched sinner, but I see over and over in the church those who have "called on the name of the Lord" but show little evidence of the power and influence of the Spirit. Is it possible to claim Jesus as Savior but not be saved? I see in 2 Peter 2:1 that there are false prophets/teachers who deny the Lord Who bought them. Were they ever saved or not?
ANSWER:    People can say anything, and unfortunately, there seem to be many who call themselves Christian whose lives don't appear to have changed. Were they sincere when they professed their belief? Only the Lord knows, because only He can see what's in their heart.
Even when observing those who appear to have changed, we can only see the outer works of the flesh and have no way of knowing whether they spring from pure motives or not.
But the Lord does know these things. Paul said He will bring to light what is hidden in darkness and expose the motives of men's hearts. Therefore we should judge nothing before the appointed time, but wait until He comes (1 Cor. 4:5). We may be surprised to see who winds up standing with us in the presence of the Lord and who doesn't.
As for false teachers, if you read John 1:29 and John 3:16 carefully, you'll see that Jesus died for the sins of the world. It's just that only those who believe He died for them personally will reap the benefit.
But 2 Peter 2:1 does mean what it says about false teachers. The Lord's death could pardon them if they would allow it. Instead, they spread a false doctrine and in the process not only don't save themselves, they lead others away, too. The destiny Peter describes for them is not pleasant.
In Matt. 7:23 Jesus said when these people come to Him calling Him Lord and claiming to have performed miracles in His name, He will say,
"Away from me you evil doers. I never knew you." This proves they were never saved.
Are We Close To The End?
https://gracethrufaith.com/ask-a-bible-teacher/are-we-close-to-the-end/
QUESTION:    I have questions regarding the rapture of the Church. What is the difference between the Rapture and the 2nd coming? I have read that the Rapture comes during the End Times. How close are we to the End Times? Would it be accurate to say that the rapture could be soon?
ANSWER:    The rapture of the church is an event in which the Church will suddenly disappear from Earth sometime before the 2nd Coming to take up residence with Jesus in Heaven. It's based primarily on 1 Thes. 4:16-17 although there are other verses that speak of it as well. There are several differences between the rapture and the 2nd Coming. One is that the rapture takes the Church from the Earth while the 2nd Coming brings the Lord to the Earth. Another is that the rapture is a secret event that happens without warning, while the 2nd Coming will follow many clear warning signs and will be witnessed by all the people of Earth.
As to how close we are to the rapture no one knows for sure because it's exact timing is one of the End Times secrets that God maintains for strategic purposes.
Many scholars believe the End Times formally began with the re-birth of Israel in 1948. Some of them also believe that Matt. 24:34 tells us the Lord will return within the lifetimes of those who were being born at the same time as Israel's re-birth. If that's the case, then it's quite likely that the rapture could not only be soon, but very soon.
Are We Really Getting Close To End Times Prophecy?
https://gracethrufaith.com/ask-a-bible-teacher/are-we-really-getting-close-to-end-times-prophecy/
QUESTION:    I have been very interested in the current happenings in the middle east, and in other parts of the world as well, and was wondering what you think about it. Could we really be this close to end times prophecy setting in motion?
ANSWER:    I believe the world is moving toward the fulfillment of end times prophecies at a much quicker pace than most people realize. This is not just evident in geo-political matters. The world economy, the increasing shortages in its food supply, the abandonment of Judeo-Christian principles in our societies, the frequency and intensity of adverse weather conditions, and the outbreak of disease are also reliable indicators.
In Matt. 24: 8 Jesus called these things "birth pangs". I believe He used this comparison to explain that they would begin slowly and then increase in both frequency and intensity as the end times judgments come closer. That has certainly been the case over the last couple of years.
It doesn't matter what you think about the order in which end times prophecies will be fulfilled. Current events seem to be issuing a clear signal that they're coming soon. I have noticed that prophecy scholars are beginning to call this a convergence of signs. By that they mean it's not a matter of this sign or that one popping up. It's that all the signs Jesus told us to look for are here in some stage of maturity.
In 1 Thes. 5:1-5 Paul said the events of the end of the age would take most people by surprise, but that believers should not be surprised by their approach. He called us "sons of the light" which means we have more knowledge available to us than the world in general has. He was talking about Bible prophecy.
But Paul didn't say we wouldn't be surprised, he only said we shouldn't be surprised. It's up to us to keep our eyes open and use the knowledge we've been given to see what's coming.
————————————————–
NEWS CLIPS OBTAINED FROM MANY SOURCES – INCLUDING

Tracking bible prophecy.org
Rapture Ready News
Prophecyupdate.Com
Main News Channels
End Times Headlines
Prophecyupdateblogspot.com
Stevequayle.com
Gracethrufaith.com
Nowtheendbegins.com
Other Christian Sites
(CLICK ON) LATEST DAILY NEWS CLIPS:
ISRAEL NEWS:
THE MIDDLE EAST PEACE PLAN IS "ANTI GOD" – (GOD WILL NOT ALLOW JERUSALEM TO BE DIVIDED).
ZECHARIAH 12:2-3
I AM GOING TO MAKE JERUSALEM A CUP THAT SENDS ALL THE SURROUNDING PEOPLES REELING … Zech. 12:2
God is in control, and He told the nations the consequences

of dividing the Promised Land and declaring peace and safety on their own terms (Joel 3:1-2; I Thess. 5:3)
WORLD TERRORISM – WARS
GENERAL WORLD NEWS:
WORLD FINANCE:
Rev. 6:6 And I heard a voice in the midst of the four beasts say, A measure of wheat for a penny, and three measures of barley for a penny; and see thou hurt not the oil and the wine
MASSIVE EARTH CHANGES/EARTHQUAKES/VOLCANOES ETC:
2Chr. 7:13 If I shut up heaven that there be no rain, or if I command the locusts to devour the land, or if I send pestilence among my people;
2Chr. 7:14 If my people, which are called by my name, shall humble themselves, and pray, and seek my face, and turn from their wicked ways; then will I hear from heaven, and will forgive their sin, and will heal their land
LATEST WORLD CORONAVIRUS NEWS CLIPS:
CHRISTIAN AND RELIGIOUS WORLD NEWS:
Matt. 24:9 Then shall they deliver you up to be afflicted, and shall kill you: and ye shall be hated of all nations for my name's sake.
Matt. 24:10 And then shall many be offended, and shall betray one another, and shall hate one another
EXTRA WORLD – ALTERNATIVE NEWS:
Please keep in mind that this collection of News Articles is mainly concerning America, but also take note that what happens in America will also "Dramatically" affect Australia and the rest of the World "Massively".
————————————————-
WORLD – PROPHETIC NEWS ARTICLES PRESENTATION 07th MARCH 2020
MIDDLE EAST AND WORLD WAR LOOMING THE BUILD UP TO PSALM 83  – ISAIAH 17 AND GOG OF MAGOG WARS EZEKIEL 37-38:
THE WHOLE WORLD IS UNSTABLE FINANCIALLY, POLITICALLY, PHYSICALLY, MORALLY, GODLY: – AND BECOMING MORE SO DAILY. (WE ARE IN THE BEGINNING OF SORROWS (MATT 24:8)
THE BIBLE STATES THAT IT WILL ONLY GET WORSE BEFORE THE START OF THE TRIBULATION OF MANKIND – (REVELATION 6)
But before that we have to go through the Birth Pangs, leading up to the Tribulation of Mankind; and I feel that the beginning of Matthew 24 explains that time very well.
Matt. 24:6 And ye shall hear of WARS AND RUMOURS OF WARS: see that ye be not troubled: for all these things must come to pass, but the end is not yet.
Matt. 24:7 FOR NATION SHALL RISE AGAINST NATION, AND KINGDOM AGAINST KINGDOM: and there shall be famines, and pestilences, and earthquakes, in divers places.
————————————————-
GENERAL PROPHETIC NEWS SECTION:
————————————————-
https://prophecyupdate.blogspot.com/ – Walter Williams
Here are a few headlines about an African tragedy: "Africa's Worst Locust Plague in Decades Threatens Millions" (The Wall Street Journal), "'Unprecedented' Locust Invasion Approaches Full-Blown Crisis" (Scientific American), "Somalia Declares Locust Outbreak a 'National Emergency'" (The National) and "UN Calls for International Action on East Africa Locust Outbreak" (Bloomberg Green). This ongoing tragedy is mostly man-made, according to an analysis by Paul Driessen, who is a senior policy adviser with the Committee for a Constructive Tomorrow (CFACT) and the Center for the Defense of Free Enterprise.
Driessen says that billions of desert locusts have attacked the eastern Africa nations of Kenya, Ethiopia, Eritrea, Djibouti and Somalia. According to the U.N., the locust attack in Kenya is the worst in 70 years and the worst in 25 years for other east African nations. Locusts are destroying crops and threatening tens of millions of Africans with lost livelihoods and starvation. These locust swarms can blanket 460 square miles at a time and consume more than 400 million pounds of vegetation daily. They reproduce fast, too, meaning locust swarms could be 500 times bigger in six months.
Africa's locust plague is man-made. Economic development organizations and activist nongovernmental organizations have foisted "agroecology" on the poorest nations — an organic-style agriculture. They promote the virtues of peasant farming. So how do these poor farmers fight the locust plague? Driessen says: "Desperate Africans are responding with 'time-tested' methods: whistling and shouting loudly, banging on metal buckets, waving blankets and sticks, crushing the bugs perhaps even roasting and eating them, under UN-approved nutrition programs. In Eritrea, they are using 'more advanced' methods: hand-held and truck-mounted sprayers. In Kenya, police are firing machine guns and tear gas into the swarms!"
Antonio Guterres of Portugal, the U.N. secretary-general, claimed global warming as a cause of the problem. He said there is a link between climate change and the unprecedented locust crisis plaguing Ethiopia and East Africa. Guterres said: "Warmer seas mean more cyclones generating the perfect breeding ground for locusts. Today the swarms are as big as major cities and it is getting worse by the day."
Guterres' suggestion that global warming is the cause of today's plague is sheer nonsense. Locust infestations have been feared and revered throughout mankind's history. Devastating locust attacks in Egypt around 1446 B.C. were mentioned in the Book of Exodus in the Bible. "The Iliad" describes locusts taking flight to escape fire. Plagues of locusts are also mentioned in the Quran.
Driessen concludes: "A primary reason this plague of locusts has overwhelmed East Africa — indeed, perhaps THE primary reason — is that the UN Food and Agricultural Organization, other UN agencies and multiple environmentalist NGOs have been extolling and imposing 'agroecology' on Africa. 
This highly politicized 'movement' rabidly opposes hybrid seeds, synthetic insecticides and fertilizers, biotechnology, and even mechanized equipment like tractors! Acceptance of its tenets and restrictions has become a condition for poor farmers getting seeds and other assistance, and their countries and local communities getting development loans and food aid."
By the way, locusts are not only a threat to crops; they threaten people in another way. In early January, a Boeing 737 on final landing approach to Dire Dawa, Ethiopia, found itself in the midst of a massive cloud of locusts swarming above the airport. The insects were sucked into the plane's engines. Their bodies were splattered across the windshield blinding the pilots to the runway ahead. The Boeing 737 climbed above the swarm. The pilot depressurized the cabin so he could open the side window and reach around to clear the windshield by hand. Diverting to Addis Ababa Bole International Airport, the pilot was able to land the plane safely.
—————————————————-
https://prophecyupdate.blogspot.com/ – M.K.Bhadrakumar 
The annual Munich Security Conference that took place February 14-16 this year turned out to be an iconic event, drawing comparison with the one held in the same Bavarian city on February 10, 2007, where in a prophetic speech Russian President Vladimir Putin had criticized the world order characterized by the United States' global hegemony and its "almost uncontained hyper use of force – military force – in international relations."
Deep cracks have appeared in the transatlantic relationship. In an extraordinary opening address, German President Frank-Walter Steinmeier, an éminence grise in European diplomacy, accused Washington of rejecting "the very concept of an international community."
Steinmeier acknowledged that there is no return to the halcyon days of close transatlantic partnership, as Europe and the U.S. are drifting away from each other. He warned, "If the European project fails, the lessons of German history, but perhaps also European history, will be called into question."
Having said that, Steinmeier did not advocate that Europe could go it alone, either. Rather, "only a Europe that can and wants to protect itself credibly will be able to keep the U.S. in the alliance."
But he regretted that "Europe is no longer as vital to the U.S. as it used to be. We must guard against the illusion that the United States' dwindling interest in Europe is solely down to the current administration… For we know that this shift began a while ago, and it will continue even after this administration."
The theme of European independence—Europe becoming a sovereign, strategic and political power—was also the leitmotif of a speech by French President Emmanuel Macron who brought a rare dynamism into the European debate, fighting spiritedly for a common European foreign and security policy. The German policymakers have signaled broad agreement with Macron's idea that Europe must take charge of its own destiny.
In contrast, the U.S. Secretary of State Mike Pompeo had earlier insisted that the talk about the demise of the West is "grossly exaggerated," and, in fact, "the West is winning. We are collectively winning. We are doing it together."
Meanwhile, two subplots that kept appearing in the discussions were, one, the continued relevance of multilateralism in the international system and, two, deep anxiety over the current global security environment.
Steinmeier framed the concerns sharply, saying, "the idea of international community is not outmoded," adding that "withdrawing into our national shells leads us into a dead end, into a truly dark age."
All in all, these sharp exchanges between the Europeans and some of the American delegation confirmed, more than ever, the weakness and disunity of the West. A Politico report on the Munich Security Conference noted, "The two sides aren't just far apart on the big questions facing the West (threats from Russia, Iran, China), they're in parallel universes."
"We cannot be the United States' junior partner," said Macron, citing recent failures in the West's policy of defiance. Clearly, internal divisions afflict the West, and it is hard to see how they can be overcome.
At best, coalitions of the willing may appear within and among the Western states on specific issues. But even then, the West can at best slow down its relative decline but nowhere near reverse it.
The heart of the matter is that the economic center of gravity in the world order and the ensuing global power equation is inexorably shifting away from the West, while on the other hand, there is no longer a "West" that is united behind principles, values, and policies.
—————————————————-
https://prophecyupdate.blogspot.com/ – Majid Rafizadeh
Iran's Supreme Leader Ali Khamenei appointed Brig. Gen. Esmail Qaani as the new head of the Quds Force after Qassem Soleimani was killed in a US airstrike ordered by President Donald J. Trump. It is important to know who Brig. Gen. Esmail Qaani is and what his policies are: his actions will have consequences for US national security interests and the lives of many Americans and the Free World.
The Quds Force, which the new Iranian General is now leading, has been designated a Foreign Terrorist Organization by the US Department of State, and has been responsible for killing hundreds, if not thousands, of Americans. According to a statement by the US Department of Defense, the Quds Force was "responsible for the deaths of hundreds of American and coalition service members and the wounding of thousands more".
The Quds Force also deploys its proxies and militia groups to attack the interests and assets of the US and its allies in the Middle East, as well as the soft underbelly of the US, Latin America. The Quds Force exerts significant influence, direct or indirect, through a conglomerate of more than 40 militia groups, which operate under the banner of the Popular Mobilization Forces (PMF). 
The organization is, furthermore, in charge of Iran's extraterritorial operations, which include organizing, supporting, training, arming and financing Iran's predominantly Shiite militia groups in foreign countries; launching wars directly or indirectly via these proxies; fomenting unrest in other nations to advance Iran's ideological and hegemonic interests; attackingand invading cities and countries; and assassinating foreign political figures and prominent Iranian dissidents worldwide.
The new head of the Quds Force, Gen. Esmail Qaani, is someone who not only desires to kill Americans but also boasts about killing Americans. In 2017, in a ceremony honoring the "martyred of the defenders of shrines" he bragged, according to an article by the Middle East Institute analyst Admad Majidyar, that "Americans have suffered more losses from us then we have suffered losses from them".
Qaani has also volunteered that the mullahs' revolutionary principles are not limited to Iran's boundaries, but instead must be exported to other nations until the Islamic Republic rules over the entire world. "The continuance of this movement," he said, "is to reach the global governance of Imam Mahdi (May God Hasten His Reappearance). This important goal will be attained under the Supreme Leader."
The new head of Quds Force, in the last few months, has also been issuing repeated threats to kill Americans. "With God's grace," he said recently, "and through endeavours of freedom-seekers around the world who want vengeance over his blood, we will hit his enemy in a manly fashion."
According to Islamic Republic News Agency, Qaani also pointed out on January 6, 2020, that "We promise to continue Martyr Soleimani's path with the same strength and his martyrdom will be reciprocated in several steps by removing the US from the region." He also announced, "The revenge for Soleimani's martyrdom is a promise given by God, as the God is the main avenger."
Qaani, apparently a hard-liner, is also expected to be loyal to Ayatollah Khamenei's revolutionary ideals, including anti-Semitism. Iran's Supreme Leader, Ali Khamenei believes that Israel will be eliminated in the next quarter century; he pointed out at Imam Khomeini mosque that "I'd say (to Israel) that they will not see (the end) of these 25 years".
—————————————————-
https://prophecyupdate.blogspot.com/ – Con Coughlin
If Turkish President Recep Tayyip Erdogan believes he can bully European leaders by provoking a fresh migrant crisis in southern Europe, then he would be well-advised to think again.
Ankara's announcement that it is once again opening the floodgates to allow millions of refugees from Syria's brutal civil war to travel to south-eastern Europe in search of refuge has been taken to persuade European leaders to back Turkey's increasingly desperate situation in Syria.
Having launched an ill-considered military offensive against the Assad regime in northern Syria, Mr Erdogan now finds himself facing the consequences of his action, with regime forces, backed by Russia and Iran, waging a highly effective campaign against the Turks, which has so far resulted in the deaths of scores of Turkish troops.
In addition, Turkey's decision to deploy thousands of troops to Idlib province in northern Syria has resulted in a fresh wave of refugees fleeing across the border into southern Turkey, where Turkish officials are already struggling to cope with the estimated four million Syrian refugees that have already sought sanctuary in the sprawling refugee camps.
If the current crisis facing Turkey is entirely of Mr Erdogan's own making, that has not prevented the Turkish president from trying to deflect attention away from his own mishandling of the conflict by seeking to provoke a new migrant crisis in Europe.
Mr Erdogan used this tactic to great effect five years ago when, in response to Turkey's decision to allow more than a million Syrian refugees to travel to Europe, he succeeded in persuading the European Union to pledge six billion euros to Ankara in return for allowing the refugees to remain on Syrian soil.
Yet, to judge by the initial response from European leaders to Mr Erdogan's latest attempt to blackmail them, it seems that, this time around, the Turkish leader's ploy is unlikely to deliver the desired result.
Mr Erdogan is also about to discover that there has been a hardening of attitudes among European leaders about dealing with unwanted migrants since the Turkish leader last used his blackmail tactics five years ago.
At a meeting of EU ambassadors this week to discuss the migrant crisis, officials expressed their outrage at Ankara's behaviour.
Nor can Mr Erdogan expect any support from Germany, where German Chancellor Angela Merkel responded to the last migrant crisis by opening Germany's doors to an estimated one million refugees, a decision that seriously undermined her political popularity.
These days, senior politicians in Mrs Merkel's centre-right Christian Democrats take a more hard-nosed approach to the migrant issue, with one senior party member warning the migrants this week, "There is no point coming to Germany. We cannot take you in."
Europe might have fallen for Mr Erdogan's bully-boy tactics in the past. But all the evidence from the latest migrant crisis suggests they are not about to do so again.
—————————————————
https://prophecyupdate.blogspot.com/ –
The outcome of Israel's third election in 11 months points to at least half the electorate's overwhelming desire for continuity in government rather than the chaos of another deadlocked ballot and the resulting economic havoc. For this reason, Binyamin Netanyahu's Likud and its right-wing bloc came in first, trailed by their challenger, Benny Gantz's Kahol Lavan.
Ganz and his three co-leaders failed to accurately diagnose the dominant popular mood, because all three of their election campaigns were firmly fixated on Netanyahu's unfitness to govern under three corruption indictments and imminent trial on March 17. In any case, they argued, he would be too busy with the trial to exercise his duties diligently as prime minister.
And so, after Netanyahu trumpeted his party's great victory on Monday night, March 2, at the end of voting, Kahol Lavon's leaders waited in vain for good tidings.
What their strategists missed was that a weighty slice of the electorate was prepared to separate Netanyahu as politician and national leader from the persona that the police and prosecution had indicted for fraud, breach of faith and bribery. Some credited his allegations of a conspiracy by an adverse faction of the law enforcement body for trumping up the charges against him and subverting witnesses to this end.
The law clearly allows a prime minister to stay in office – even if convicted – until the appeals process is exhausted, promising long-drawn out years of litigation. In the meantime, enough voters decided to stick with Netanyahu and his loyal bloc of right-wing and religious parties for the sake of government continuity.
 While firmly in the lead after most of the ballots were counted by Wednesday noon, this bloc appears to be shy by one of two mandates of the magic 61 Knesset seats for establishing a majority government, and so final results are tensely awaited.
Kahol Lavan lags too far behind to bid against Netanyahu and is trying to raise the specter of a fourth election, as well as legislation for disqualifying the Likud leader from heading a government. A petition to this end was also filed with the Supreme Court. The justices face some tough deliberations before deciding to step into a constitutional minefield by nullifying a national election.  
With 95.5pc of the votes tallied, the most likely outcome of this election, say DEBKAfile analysts, is that the president will entrust the incumbent prime minister Binyamin Netanyahu with forming a minority government in preference to a fourth election. Negotiations are already apace with potential defectors from the opposition camp to come aboard and fill in the vacancies for a durable administration. 
Blue and White MK: We'll enact law preventing Netanyahu from forming a coalition
—————————————————-
https://prophecyupdate.blogspot.com/ – Raoul Wootliff
A full 68 hours after the polling stations closed and exit polls predicted a surge for Likud and its right-wing bloc, the Central Elections Committee on Thursday confirmed Prime Minister Benjamin Netanyahu's party as the largest after Monday's general election, with final results giving it 36 seats to rival Blue and White's 33.
The full results, published by the committee after delays in checking a number of polling stations and ballot boxes, also confirmed, however, that the right-wing bloc of parties supporting Netanyahu had won 58 seats, three short of a majority needed to form a coalition.
While a total of 30 parties ran in the election — the third in a year — the final results gave seats to only eight, the lowest number to enter the Knesset in Israel's history. Of the 4,612,297 Israelis who voted, over 56 percent voted for just two parties — Likud and Blue and White, which collectively received 2,566,272 individual ballots.
For now, with all of the votes counted, checked and rechecked, Netanyahu's Likud party finished out front with 29.48% to win 36 seats in the Knesset, and Benny Gantz's Blue and White gained 33 seats with 26.59% of the ballots. The results represent a three-seat increase for Likud since the April 2019 election, while Blue and White keeps the same number of MKs.
Likud's 36 seats match the party's result in the April 2019 national vote, which was its best since the 2003 election (when it won 38 seats under Ariel Sharon), and its best under Netanyahu.
Prime Minister Benjamin Netanyahu spent a great deal of time beyond the Green Line campaigning ahead of Monday's election, seeking to remind locals of all he has done and will continue to do to further expand and entrench their presence there. On Monday, settlers returned the favor, giving the premier's Likud party more support than any other faction among Israelis in the West Bank.
Of the roughly 460,000 settlers, 29.7 percent of voters cast their ballots for Likud — an astounding jump of 7.3 percentage points over the September election. Likud has been the most popular party beyond the Green Line in the past, but that has generally been the case when the national religious parties were split. Moreover, the 6.9 point gap in support between Netanyahu's party and the second most popular one, Yamina, is the largest it's been in decades.
The increase in support was most evident in city-settlements that were already Likud strongholds, such as Ma'ale Adumim and Ariel, the 3rd- and 4th-largest settlements, with some 40,000 and 20,000 residents, respectively. In Ma'ale Adumim, Likud climbed from 49% of the vote in September to 59% of the vote in April, and in Ariel, it jumped from 44% to 52% of the vote.
In national religious establishment settlements known for supporting Yamina or its predecessor, the Jewish Home Likud also managed to gain ground, climbing from 23% of the vote in Efrat last September to 34% of the vote this week, with Yamina dropping from 60% to 53% support. Similar numbers were registered in Ofra, where Likud rose from 17% of the vote in the last election to 29%, while Yamina dropped from 68% to 64% in the national religious heartland.
Even in the ultra-Orthodox city-settlements of Modiin Illit and Beitar Illit, where locals overwhelmingly support the Shas and United Torah Judaism parties, Likud saw its totals rise on Monday compared to previous elections. In the former settlement of 74,000, Likud was the only non-Haredi party that received more than one percent of the vote. That was also the case in Beitar Illit, where 4.2% of thee 21,339 ballots cast were stuffed with Likud slips.
In towns where locals typically hold more centrist views, both near the Green Line and in the Jordan Valley, Likud enjoyed slight gains as well. The party climbed by six points (to 38% of the vote) and by three points (to 25% of the vote) in the Blue and White bastions of Har Adar and Alfei Menashe, respectively.
While in the rest of the country, Likud's jump from 32 seats in September to 36 on Monday came at the expense of parties on both sides of the political spectrum, beyond the Green Line, Netanyahu's gains appeared to more significantly affect the national religious establishment party Yamina and the far-right Otzma Yehudit. 
The former saw its support at the polls in the settlements drop from 24.4% in September to 22.8% this week. Otzma Yehudit, meanwhile, plummeted from 6.96% of vote in the last election to just 1.6% on Monday.
Otzma Yehudit, which was largely understood as having next to no chance of crossing the electoral threshold on Monday saw its support in the most hard-line settlements such as Yitzhar and Bat Ayin nosedive. In Yitzhar, all other right-wing parties gained at the extremist slate's expense, while in Bat Ayin, Likud skyrocketed by over 20 points to become the most popular party in the settlement.
—————————————————-
Over the past week, the number of confirmed cases of COVID-19 outside of China more than tripled once again.  Hopefully it is extremely unlikely that such a rapid growth rate will continue, because if it does, there will be more than a million confirmed cases outside of China just a month from now.  I don't even want to imagine the level of fear that would cause, and needless to say that would be absolutely devastating for the entire global economy.  Of course if we do get to a million confirmed cases, there won't be any way to keep it from spreading everywhere on the entire globe, and the ultimate death toll could be unimaginable.
——————————————————
 "Corona-phobia is affecting every single person," said Jerusalem-based psychologist Michael Tobin. "I am seeing extreme anxiety in patients from across the spectrum. It is extreme panic."
"Corona-phobia is affecting every single person," said Jerusalem-based psychologist Michael Tobin. "I am seeing extreme anxiety in patients from across the spectrum. It is extreme panic."
Tobin has been a psychologist for 46 years and has lived through social, economic and military conflicts. Rarely, he said, has he seen "the level of anxiety this sky high" as he is seeing from the spread of the coronavirus.
As of Thursday, more than 94,000 people have contracted the virus first detected in December and more than 3,200 deaths have resulted from the disease. In Israel, the government has continued to expand restrictions to protect the population from the lethal disease, known scientifically as COVID-19. By conservative estimates, more than 11,000 people are in home-quarantine in Israel, according to the Ministry of Health.
But Tobin said people are not panicking because of the rapid spread of the virus across the world, but rather because they are wired to fear the unknown. A new epidemic, such as coronavirus, triggers irrational fears in people. 
"It is the fear of the unknown," Tobin said. "It is the idea that my life is being intruded on, that anyone I am with can be suspected of carrying the virus and I am vulnerable."
Moreover, he admitted that living in an era with high levels of government and media distrust, no one is sure what information they can trust.
"There are so many unknowns and everyone feeds off of everyone else's fear," he added. "The fear is more contagious than the virus itself."
Dr. Tehilla Shwartz Altshuler, a senior fellow at the Israel Democracy Institute, added another element to why panic might be increasing and that is social media. She said that when the virus first broke out in China, Israelis did not really know about it. That, she explained, is because China has strict social media laws. The government does not let people tweet outside the country. Citizens use different social networks and the government moderates what appears in Google searches.
Tobin, too, said that he thinks the news sometimes sensationalizes the situation simply by constantly reporting on it. He cautioned people to stay calm or calm down.
"We can turn into an OCD [obsessive–compulsive disorder] world if this continues," Tobin said. 
—————————————————
https://prophecyupdate.blogspot.com/ – Richard Wheatstone
HSBC has evacuated parts of its Canary Wharf headquarters after a worker tested positive for coronavirus.
The bank's research department was cleared this morning and will now undergo a deep clean as staff work from home.
The employee is believed to have fallen ill at the weekend after returning from an affected area overseas before receiving the positive test.
It is the first case of COVID-19 in one of London's major financial institutions.
The banking giant employs around 10,000 people at its Canary Wharf headquarters and 40,000 people across the UK.
An HSBC spokesperson said: "We have been informed that one of our employees has been diagnosed with COVID-19.
"We are deep cleaning the floor where our colleague worked and shared areas of the building.
"Colleagues on that floor and others who came into contact with him have been advised to work from home.
"Based on medical and official advice the building remains open and operates as normal.
Yesterday, a member of staff at accountancy firm Deloitte also tested positive for coronavirus and all staff were told to leave the building with immediate effect and work from home.
There have been 90 confirmed cases of coronavirus across the UK, after three positive tests in Scotland were revealed this morning.
Yesterday, 34 new cases were confirmed by the Department of Health – making it the biggest daily spike in the disease to date.
Professor Chris Whitty, chief medical officer for England and Wales today said the UK has 'mainly' moved into the second 'Delay' stage of its fight against the virus.
Airlines have canceled more than 200,000 flights as Covid-19 nears pandemic status. Retail outlets at airports across the world have reported a significant drop in foot traffic, resulting in a collapse in sales at duty-free shops.
The Wall Street Journal notes a plunge in global travelers, particularly ones from China, has led to a steep decline of internationalist tourists at major airports. The result, so far, has been devastating, said the Moodie Davitt Report, a travel retail-intelligence service provider, who warned the airport retail industry at major Asian hubs had plunged 60-70% since the virus outbreak began. 
"This is the greatest crisis the travel retail sector has faced, worse than [severe acute respiratory syndrome], the two Gulf wars or various financial crises," the report said. "That's largely driven by the fact that the Chinese traveler has become the epicenter of the sector over recent years and many retailers are worryingly reliant on them."
Airports in Singapore and Thailand began to offer rent relief in February to retail outlets for the next 6-12 months. Officials at Hong Kong's airport provided $205 million in assistance for industries directly or indirectly affected by declining air travel. 
Twitter users are reporting airports across the world are "empty:" 
Meeting family member at Beijing airport. Intl arrivals empty. Am told inspectors in hazmat suits taking passengers off the plane two at a time, they've been parked at the arrival gate for an hour now. They are serious about not letting virus take hold in Beijing. pic.twitter.com/jQaA8JCUfB
— David Rennie 任大伟 (@DSORennie) March 4, 2020
What to make of the virus and the economy? Here's O'Hare airport in Chicago tonight at 7pm rush hour … pic.twitter.com/OzYNWoWLxa
— Evan Feigenbaum (@EvanFeigenbaum) March 3, 2020
British supermarkets are prepared for food riots if panic buying becomes widespread in the worst-cast scenario of a coronavirus pandemic, a retail expert has said. 
Former Tesco supply chain director Bruno Monteyne said a major outbreak of the virus would result in 'panic buying, empty shelves and food riots' but that at this stage retailers would revert to 'feed the nation' status to avoid anyone going hungry. 
It came as Boris Johnson tried to reassure Britons he would 'keep the country fed' and urged people to refrain from stockpiling essentials as photos circulated of empty shelves in supermarkets. 
However, despite the demand on food retailers, it was a different picture elsewhere. High streets and shopping centres were today seen largely deserted as shoppers stayed at home – partly over concerns about catching the disease. 
Warehouses typically only hold one to two weeks of stock for non-refrigerated food products and only a few days for perishable goods and bulky items like toilet paper, so panic buying would rapidly lead to shortages. 
At this point the industry's crisis-management mode would kicks in, with supermarkets working together to ensure there is enough food to go round, Monteyne said in a report. 
Supermarkets would immediately reduce their ranges to stock only essential goods, with the Army called in to guard stores, food depots and trucks and to ensure food is distributed around the country.  
'Yes, it will be chaotic (and expect pictures of empty shelves),' he wrote, 'but the industry will reduce complexity to keep the country fed.' 
He said Tesco, the country's largest grocer, had regularly practised 'multiday simulation' exercises about what to do in the event of a pandemic, so the industry was well-prepared. 
—————————————————
https://prophecyupdate.blogspot.com/ –
US stocks suffered another day of losses on Thursday, with the Dow Jones Industrial Index taking a dive of more than 900 points as the spread of the COVID-19 coronavirus continues to keep fears heightened.
The Dow wrapped up the day with a loss of  969.58 points, and the S&P 500 was 106.18 points in the red. The Nasdaq Composite fell by 279.49 points. Thursday's falls add to a whirlwind week for Wall Street, which experienced a gain of more than 1,000 points on Wednesday on the news that former US Vice President Joe Biden had won several primaries on Super Tuesday against fellow Democratic presidential candidate Sen. Bernie Sanders (I-VT).
The latest stock closing figures come as traders are again dealing with massive sell-offs driven by concerns over how the rise in COVID-19 cases and subsequent preventative measures, such as travel bans, production cessations and quarantines, by various governments will ultimately affect the US and global economies and their supply lines.
"The majority of this is just growing concern about the fallout from the virus because it's spreading," Tom Essaye, founder of the Sevens Report, told CNBC. "For every hour, another group of people have it and it's in another state."
"People are getting a bit nervous about this constant barrage of headlines," he added.
California health officials on Wednesday announced the Golden State's very first COVID-19 coronavirus-related death, revealing that the elderly individual was likely exposed to the virus while aboard a cruise ship that traveled from San Francisco to Mexico. 
That same day, California declared a state of emergency. The death in the state was made known shortly after Washington state announced its 10th fatality from the virus, which brought the total deaths in the US to 11.
The Federal Reserve had previously opted to cut US interest rates by half a point in an effort to ease concerns on Tuesday; however, efforts by the American central banking system ultimately failed, as the day's trading closed with the more than 780 points in losses for the Dow.
—————————————————-
The term "black swan event" is increasingly being used to describe this coronavirus outbreak, and many are concerned that what we are headed for will be much worse than what we experienced in 2008 and 2009.  Already, we have witnessed a staggering drop in global demand, Wall Street has had to deal with the wildest week in eight years, and people all over the globe are hoarding toilet paper, face masks and hand sanitizer.  That may sound like a plot from one of my books, but it is not.  This is actually happening, and it appears that we are still only in the very early chapters of this crisis. (

READ MORE…

)
—————————————————-
LATEST WORLD CORONAVIRUS NEWS CLIPS:
—————————————————-
CHINA HAS BEEN CENSORING CORONAVIRUS INFORMATION FOR MONTHS
https://endtimeheadlines.org/2020/03/china-has-been-censoring-coronavirus-information-for-months/ – Mar 6, 2020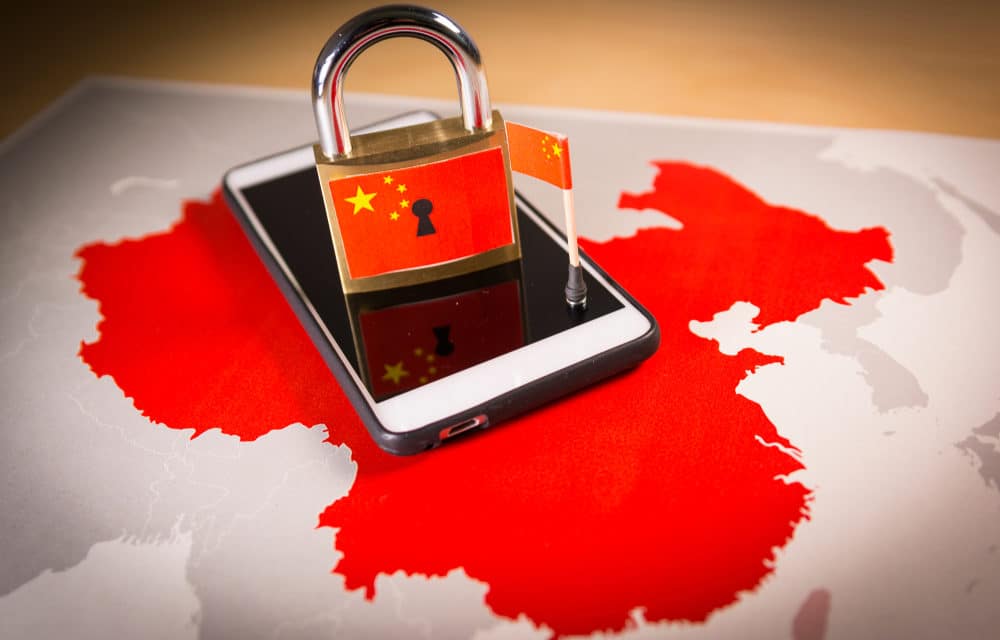 (ETH) – More information is coming to light that we have already suspected. China has been purposely covering up much information in regards to COVID-19 for months. According to a new report, Chinese social media app WeChat and live-streaming app YY have been censoring keywords related to the coronavirus since Dec. 31.
According to a study from Citizen Lab, a research body from the University of Toronto, doctors attempted to inform people about coronavirus through social media. However, Citizen Lab found that keywords translated as "Unknown Wuhan Pneumonia" and "Wuhan Seafood Market" were being censored on YY.
Censorship on YY is done on the client-side, meaning certain keywords are censored from the device and updated over time like any other app update. Citizen Lab has been tracking these developments since 2015. WeChat, however, conducts censorship from its servers based on a combination of keywords.
In order to confirm that information was being censored, Citizen Lab set up scripted group chat conversations based on article headlines and text, and then sent them to WeChat accounts in Canada and China. In the tests, messages with the keywords "US Centers for Disease Control" and "coronavirus" were sent to the Canadian WeChat account, but did not make it to the Chinese account.

FULL REPORT

:
—————————————————-
CORONAVIRUS: MANMADE OR GOD-ORDAINED AND IMPOSED? :: BY JIM TOWER

S
Published on: March 5, 2020 by RRadmin7 Category:General Articles, Jim Torres "Towers" – https://www.raptureready.com/2020/03/05/coronavirus-manmade-or-god-ordained-and-imposed-by-jim-towers/
Regarding the coronavirus, this is a complex situation with so many conflicting reports and speculations. What we do know for sure is that it is causing widespread panic across the globe, with some wondering if this is part of the end-times signs prophesied in the Bible.
It began in Wuhan, China. Surprisingly enough, it happened just as there were uprisings against the Chinese government. The protestors were being rounded up and imprisoned, and the news media was shut down – as well as other news organizations. But the virus infections didn't happen until it seems that things were getting out of hand. Could it be that the virus was unleashed on the protestors in an attempt to quell their protests? We all know that communist China is fully capable of killing off dissidents. If that be the case, then perhaps the government acted irrationally and without forethought – not knowing the ramifications if this untried biological weapon were used indiscriminately.
Panic of the public has sent stock prices plummeting, and there are fears that commerce may soon come to a standstill. They know that with commerce coming to a standstill because of this illness that it's only a matter of time that the marketplace will falter and goods will become scarce.
Meanwhile, Rush Limbaugh says,
"It looks like the coronavirus is being weaponized as yet another element to bring down Donald Trump… The drive-by media hype of this thing as a pandemic, as the Andromeda strain, as, 'Oh my God, if you get it, you're dead,' do you know what the — I think the survival rate is Ninety-eight percent. Ninety-eight percent of people who get the coronavirus survive. It's a respiratory system virus. It probably is a ChiCom laboratory experiment that is in the process of being weaponized. All superpower nations weaponize bioweapons. They experiment with them.… Do not misunderstand. I'm not trying to get you to let your guard down… But we're not talking about something here that's gonna wipe out your town or your city if it finds its way there." – source
What about the SARS virus that hit from late 2002 to the summer of 2003? That was contained. The death rate was also said to be higher than what we're seeing with the coronavirus. But that virus only spread to 17 countries, whereas the coronavirus that began in December has already spread to 67 countries and territories as of early March 1. Just the night before, that number was 64. And some say the number of infections and deaths may be higher than what's being reported.
Then there's this:
CDC walks back coronavirus panic: 'US risk remains low' days after saying outbreak will happen & 'could be bad'
In a news conference on Tuesday, the Centers for Disease Control warned the public that the coronavirus outbreak on American soil is inevitable. "We are asking the American public to prepare for the expectation that this might be bad," said CDC's National Center for Immunization and Respiratory Diseases Director Dr. Nancy Messonnier," as reported by the New York Times. "It's not so much of a question of if this will happen in this country anymore but a question of when this will happen." Then on Friday, just three days later, Messonnier suddenly downplayed the virus and asserted that the risk to the American public "remains low."
Which report are we to believe?
Coronavirus may be "Disease X,' World Health Organisation expert warns
The deadly coronavirus is looking a lot like the theoretical "Disease X" that officials have long warned could spark a dangerous pandemic, a World Health Organization expert said. Marion Koopmans, a member of WHO's emergency committee, said the virus is the first to meet the criteria of the so-called "Disease X" — defined as a quick-spreading and unpredictable illness caused by a previously unknown pathogen, Daily Express reported. – source
Researchers Find 61.5% Of Coronavirus Patients with Severe Pneumonia Won't Survive
According to a study published in the Lancet on Friday, February 21, patients who are especially vulnerable to severe COVID-19 infections – a group that includes the very old, very young and those with co-occurring conditions – die at a higher rate from COVID-19 than they did from SARS and MERS. – source
THE CORONAVIRUS MAY HAVE LEAKED FROM A LAB
The People's Liberation Army's top expert in biological warfare, Maj. Gen. Chen Wei, was dispatched to Wuhan at the end of January to help with the effort to contain the outbreak. According to the PLA Daily, Chen has been researching coronaviruses since the SARS outbreak of 2003, as well as Ebola and anthrax. This would not be her first trip to the Wuhan Institute of Virology, either, since it is one of only two bio-weapons research labs in all of China.
The novel coronavirus, now known as SARS-CoV-2, may have escaped from that very lab, and the deadly SARS virus has escaped — twice — from the Beijing lab where it was (and probably is) being used in experiments. Both "man-made" epidemics were quickly contained, but neither would have happened at all if proper safety precautions had been taken. – source
As I said, the virus is now affecting 67 countries and territories. The vast majority of infections and deaths are in China with nearly 80,000 cases and close to 2,900 deaths. You can see figures in other countries at Worldometers.
These are scary numbers, and they're rising hourly, but the Wuhan coronavirus is not considered a pandemic… yet. The flu is still killing more people. Thank God we have a degree of immunity in our country.
SO, IS THIS VIRUS MANMADE OR GOD-ORDAINED AND IMPOSED?
IT COULD BE BOTH.
IS IT PART OF THE END-TIMES SIGNS PROPHESIED IN THE BIBLE?
The plagues in the book of Revelation will be worse. But the end-time signs given in the Bible have converged like never before, and appear to be a foretaste of what's coming during the last seven years before Christ's return for those who are left behind to face it.
Jesus said, "When you see these things begin to happen, look up, for your redemption draweth nigh [your redemption is coming soon]."
YBIC – Jim Towers